Hi, readers of OnMilwaukee. I need your support.
If you're a regular follower of this website, you know about our Halloween tradition of mandatory staff dress-up day. To the best of my recollection, I started this obligatory day of "fun" about 20 years ago, because I love coming up with the weirdest costume I can.
So, it doesn't take much convincing to get me to put on a wig and pose for self-deprecating photos, but when Susan G. Komen asked me to participate in their BigWigs campaign to fundraise for the fight against breast cancer, I jumped right in.
The fundraiser runs all month, but we're getting to the home stretch and I need your help to hit – and hopefully surpass – my goal.
Komen has charged each of the nine of us lucky enough to participate to raise $5,000 each to beat breast cancer. I know you are asked to donate to all sorts of worthy charities, but I hope you'll consider a small (or large) donation for this worthy cause.
Here's why:
I'm fortunate that breast cancer hasn't claimed anyone in my family, although my grandma was diagnosed with the disease after a routine mammogram at age 76. After a lumpectomy and radiation treatment, she beat it quickly and lived until almost 92. I credit awareness and efforts by groups that I support, including Komen, to her cure. And certainly, many of my friends and their families have similar success stories, but also ones that didn't end as well.
This ask is in memory of my grandmother, as well as my friends whose lives have been affected by an often beatable disease.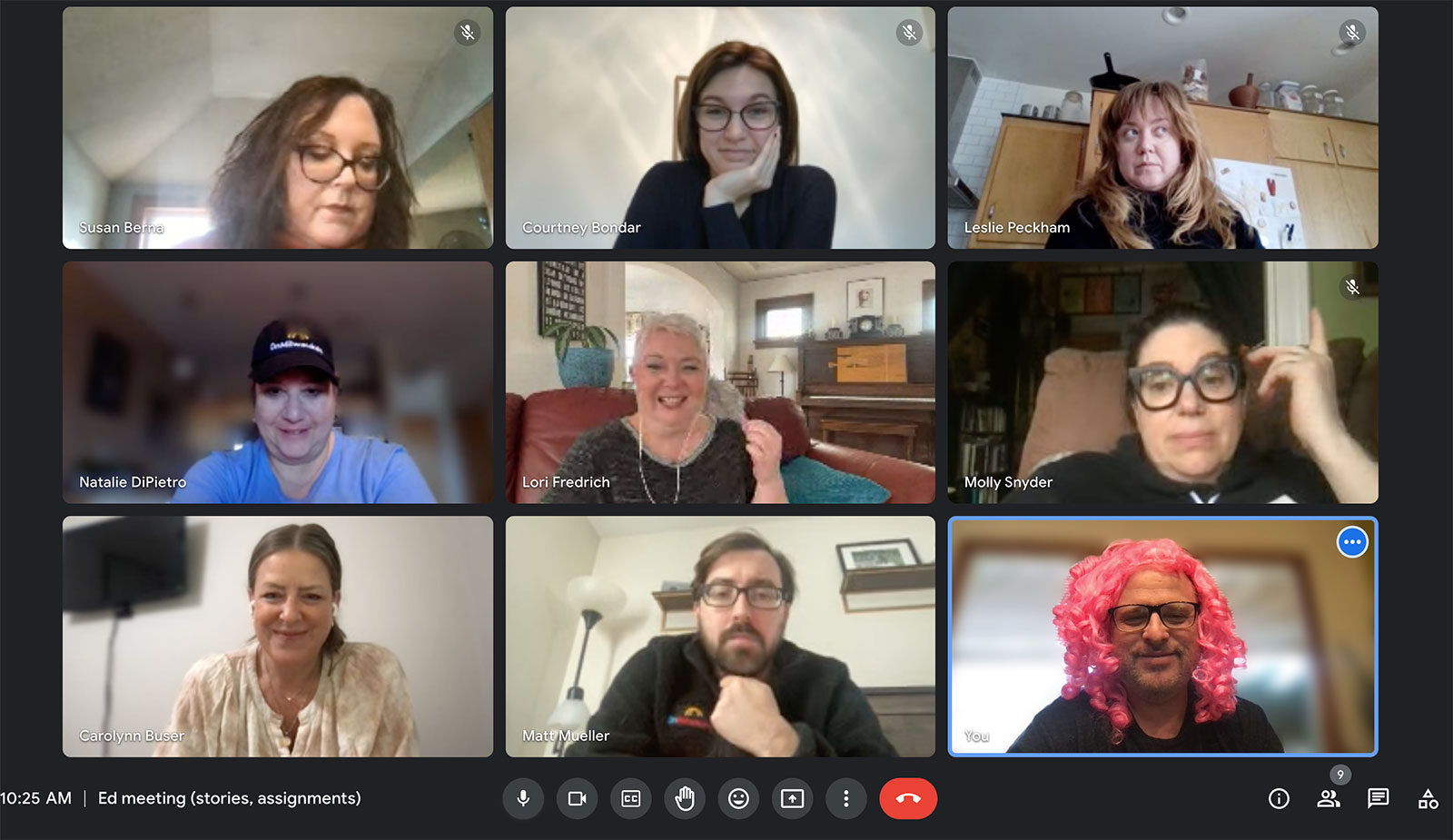 So here I am, wearing these pink wigs all month, looking both silly and pretty stylish, asking for your support. I'm wearing it to meetings and making ridiculous Instagram Reels like the one below. I'm talking to people-on-one in this crazy get up. I'm doing it because stunts like this work.
Did you know that one in eight women will be diagnosed with breast cancer in her lifetime? Let's beat this thing together.
Thank you in advance for your generosity.
Andy is the president, publisher and founder of OnMilwaukee. He returned to Milwaukee in 1996 after living on the East Coast for nine years, where he wrote for The Dallas Morning News Washington Bureau and worked in the White House Office of Communications. He was also Associate Editor of The GW Hatchet, his college newspaper at The George Washington University.
Before launching OnMilwaukee.com in 1998 at age 23, he worked in public relations for two Milwaukee firms, most of the time daydreaming about starting his own publication.
Hobbies include running when he finds the time, fixing the rust on his '75 MGB, mowing the lawn at his cottage in the Northwoods, and making an annual pilgrimage to Phoenix for Brewers Spring Training.