By now, Susan G. Komen has achieved such incredible brand awareness that hardly anyone needs a reminder of how much the 41-year-old foundation has supported people affected by breast cancer. Wisconsin's branch is 26 years old, and continues to impact thousands of Milwaukeeans right here at home.
That, however, doesn't mean its work is done. Until breast cancer is cured, Komen continues its highly visible events and outreach (including the Big Wigs campaign that I, myself, participated in last spring), raising awareness and funds all year long.
The biggest event of the year, though, takes place this Sunday, Sept. 24, on the Summerfest grounds.
Komen wants you to join thousands of other generous Milwaukeeans in the 2023 Komen Southeast Wisconsin More Than Pink Walk – its 25th annual event. Formerly known as "Race For The Cure," it's a free, fall tradition that anyone can find value in.
Even in a time when Milwaukeeans are being asked to donate to so many causes, Komen remains on the cutting edge of groundbreaking research and advocacy for life-changing public policy.
"Our donors know when they support Komen, they are helping provide patient guidance and offer financial assistance to families right here in Wisconsin – who because of them – no longer have to choose between affording treatment or putting food on the table," says Nikki Panico, the Komen state executive director. "We are bonded by a common interest and come together to deliver a greater impact in ending breast cancer."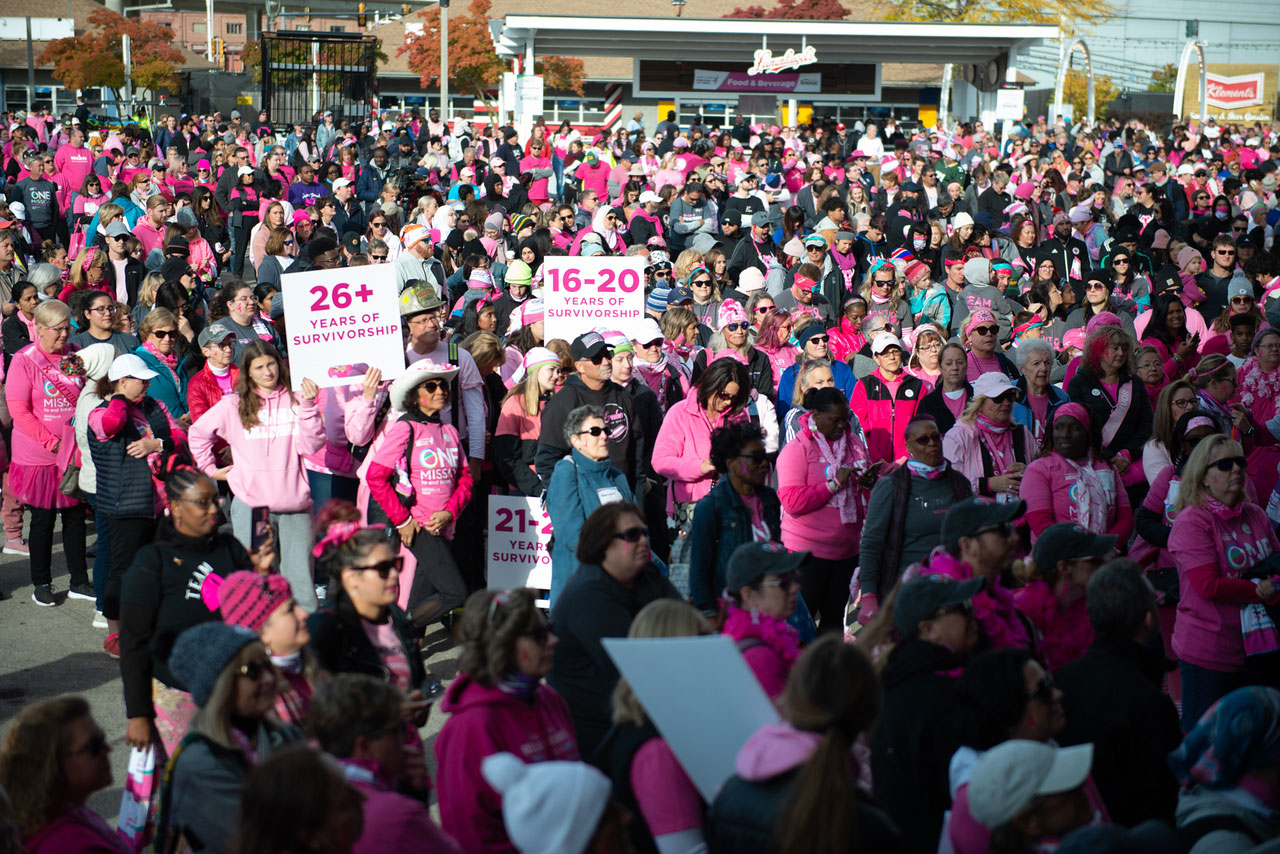 With more than 4 million breast cancer survivors in the U.S., science has made incredible progress in the fight against breast cancer, and there's reason to be optimistic.
Says Panico, "We've put in hard work to advocate for patients, drive research breakthroughs, improve access to care, offer direct patient support and empower people with information."
But, she notes, we still have so far to go.
"Every 12 minutes in the United States, a life is taken by breast cancer. In the coming year alone, an estimated 767 of our Wisconsin friends and neighbors will die from this disease. That is simply unacceptable," she says.
It's almost a certainty that you know someone affected by breast cancer, but each year, Komen shines a spotlight on different angle of the fight to beat it.
For example, Panico points to two Milwaukee-area women diagnosed with the disease while they were pregnant – and how Komen's work helped them become survivors.
"Imagine hearing the words 'you have breast cancer' when you are pregnant," says Panico, herself a survivor.
"This was the reality for both Kate Ratajczak and Alison LoCoco. Thanks to a nurse navigator, these two were connected and knew they would be lifelong friends bonded by this experience. Now, they join the More Than Pink Walk every year together with their families to ensure that nobody else faces breast cancer alone."
Panico says telling these stories reinforces Komen's mission.
Ratajczak and her husband have three children, ages 14, 9 and 5. In October 2016, Kate learned she had triple negative breast cancer. She was 13 weeks pregnant with her youngest child.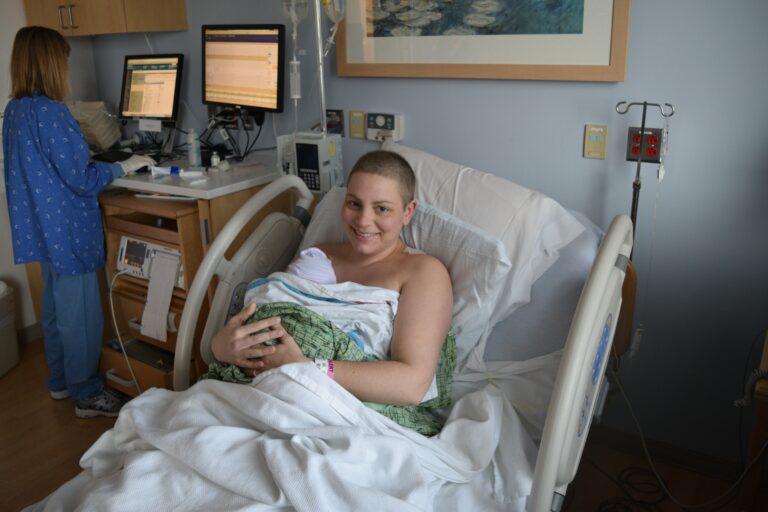 "I was stunned and everything went into tunnel vision," says Ratajczak. "I thought, am I going to have to make the decision to sacrifice myself to save my child?"
LoCoco was in her thirties and 17 weeks pregnant with her second child when she was diagnosed with breast cancer in 2021.
Says LocCoco, "I want to share this story and inspire the other moms who are going through this, and inspire the younger women who are being diagnosed so early like we were."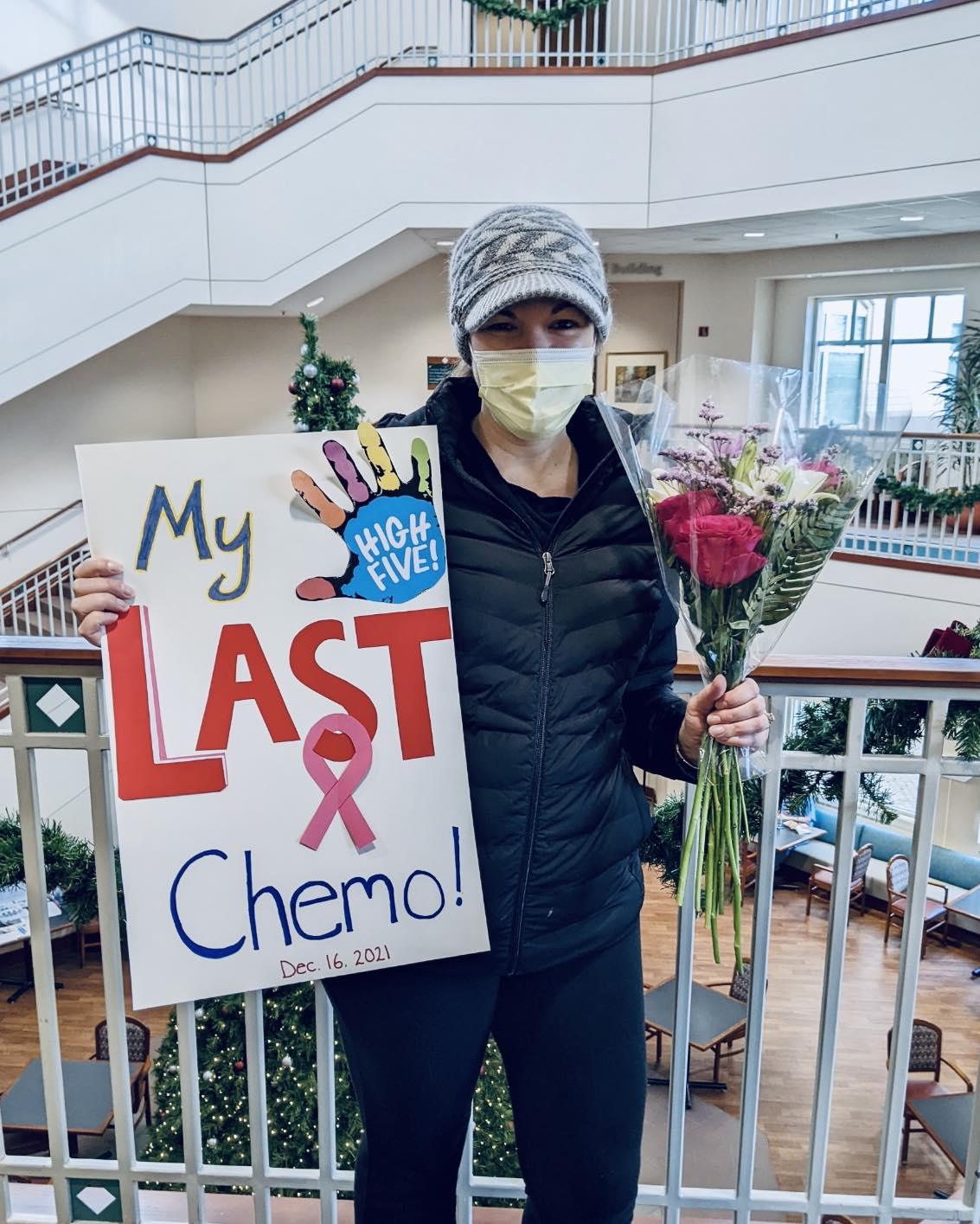 Now finished with their treatments, LoCoco and Ratajczak are coming together for the More Than Pink Walk, and Panico hopes you do, too.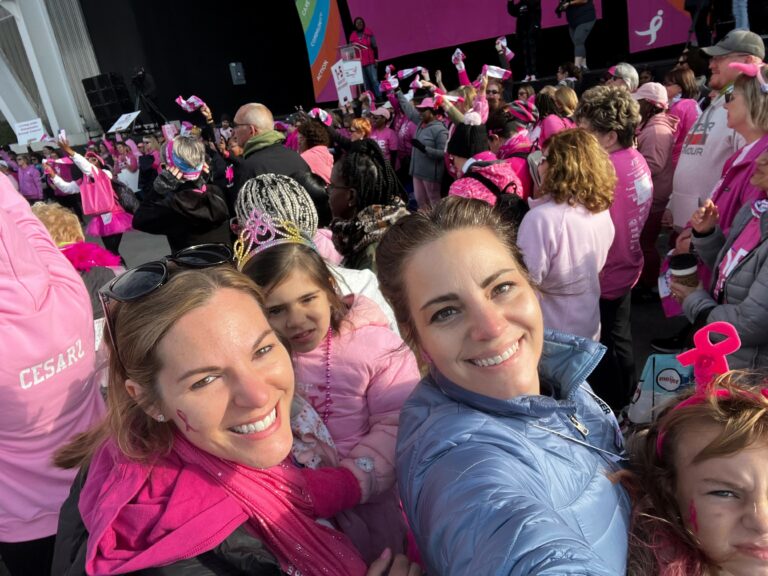 Registration for the 9:15 a.m. walk is free, and you can register online or in person, with gates opening at 7:30 a.m. on Sunday.
But don't think this legendary one and two-mile walk is a downer. No longer a competitive race, it's a peaceful walk that begins and ends at Henry Maier Festival Park, looping around Lakeshore State Park. Komen, as usual, makes sure the event is uplifting and fun … and with your help, it will hit its $416,200 fundraising goal.
Aside from the opportunity to enjoy a beautiful autumn walk with friends, family, co-workers and strangers united for the same cause, Panico says to check out these extras on Sunday:
Dance Party with DJ GEE A from Milwaukee's very own Hot 105.7 after the Walk
Reach the finish line and get a photo with Milwaukee Fire Fighters who give roses to survivors and those battling – they don't just fight fires; they fight breast cancer!
Be cheered on the route by the Badgerettes and Cheer Teams from Rufus King, Hamilton and New Berlin West High Schools
Hear awesome music by Brookfield Academy and African Drum Lines
Meet hosts Alley Faith DJ from Kiss 103.7 and Elizabeth Kay from Mix 99.1
Be entertained while you walk on Lake Shore State Park with silky smooth voice of singer Jenny Thiel
Join in the Kids Zone with crafts, face painting and magic act with Glen Gerard
All survivors and those battling breast cancer will be treated to a delicious breakfast sandwich by Bartolotta Restaurant Group
Photo ops with Cravin' D. Cream Puff, Blue Hippo and many other famous Milwaukee mascots
Visit over 15 sponsor exhibit areas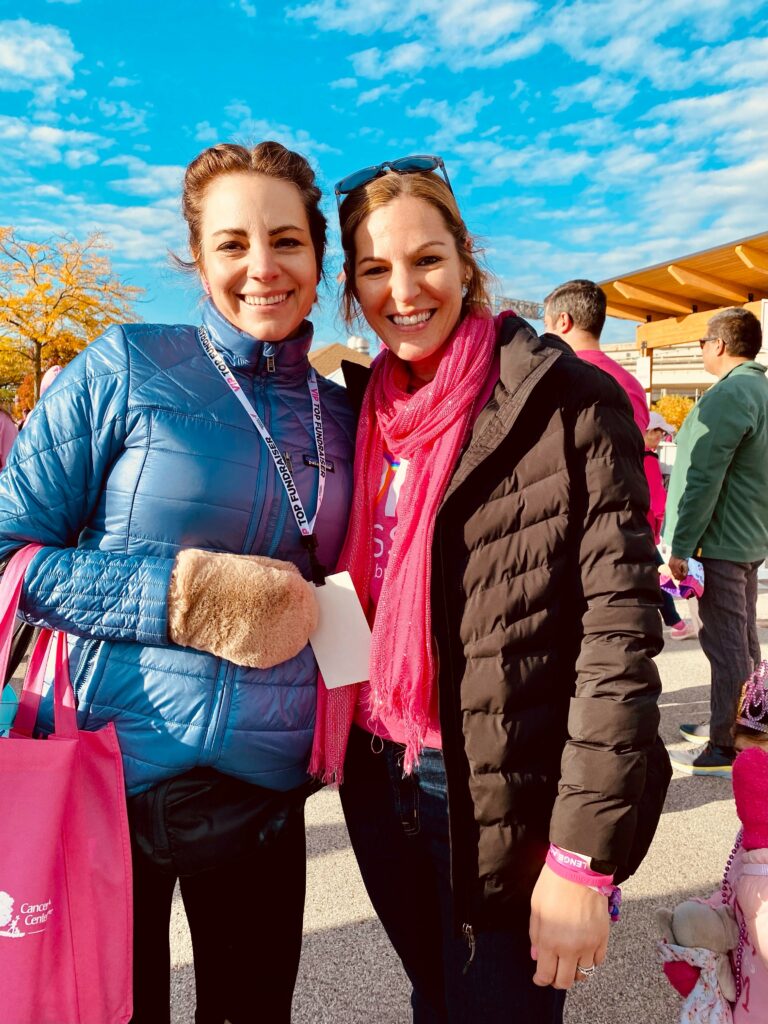 Andy is the president, publisher and founder of OnMilwaukee. He returned to Milwaukee in 1996 after living on the East Coast for nine years, where he wrote for The Dallas Morning News Washington Bureau and worked in the White House Office of Communications. He was also Associate Editor of The GW Hatchet, his college newspaper at The George Washington University.
Before launching OnMilwaukee.com in 1998 at age 23, he worked in public relations for two Milwaukee firms, most of the time daydreaming about starting his own publication.
Hobbies include running when he finds the time, fixing the rust on his '75 MGB, mowing the lawn at his cottage in the Northwoods, and making an annual pilgrimage to Phoenix for Brewers Spring Training.