It's time for Dining Month, presented by Deer District and its spooky Halloween-themed alter ego, Fear District. Throughout the month of October, we'll be serving up fun and fascinating content about all things food. The signature dish, however, is our 2019 Best of Dining poll, with winners getting dished out all month long. Get hungry, Milwaukee!
The last couple of times I went to Kopp's, my family and I remarked that the buns seemed different. We described them as "fluffier," "brighter in appearance," and, as my son pointed out, the new buns are "(less absorbent and therefore) less likely to get soggy."
These are all good things, but to find out the best part of the new buns I had to call Kopp's and ask a manager about it. Donald Folgert confirmed that, yes, they had changed bun distributors because their old supplier, an international distributor, discontinued making the jumbo-sized bun. For comparison's take here's a photo of the "old bun":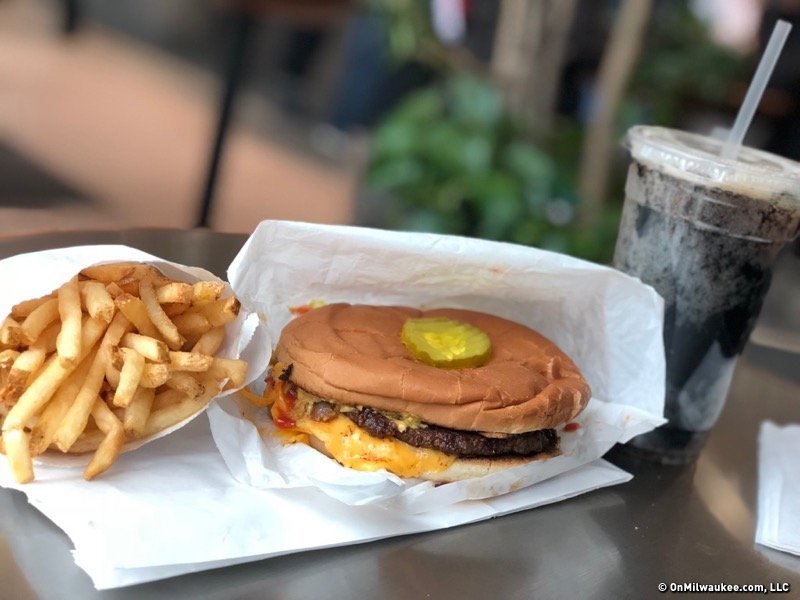 "We now use Milwaukee's Sciortino's buns. They are higher quality and cut out all the unnatural ingredients," says Folgert.
The new buns are the same hefty size – five inches in circumference – but are now locally sourced from Peter Sciortino's Bakery and made from scratch.
Kopp's, which has three restaurants, was founded by Elsa Kopp in 1950. The hearty Kopp's burger was named Milwaukee's best burger by OnMilwaukee readers in 2019.
"We were very conscious about this decision because we know how much our customers care about our burgers and we appreciate that," says Folgert.
So when I say "nice buns, Kopp's," I really mean that. And not in a creepy way.

Molly Snyder started writing and publishing her work at the age 10, when her community newspaper printed her poem, "The Unicorn." Since then, she's expanded beyond the subject of mythical creatures and written in many different mediums but, nearest and dearest to her heart, thousands of articles for OnMilwaukee.

Molly is a regular contributor to FOX6 News and numerous radio stations as well as the co-host of "Dandelions: A Podcast For Women." She's received five Milwaukee Press Club Awards, served as the Pfister Narrator and is the Wisconsin State Fair's Celebrity Cream Puff Eating Champion of 2019.