It's been about a year since the United States went into shutdown mode due to the pandemic which means just days and weeks prior we were unknowingly experiencing our last public event.
I went on a brewery tour at Great Lakes Distillery – and later wrote this story – on the 14th of March. After the tour, people were sitting around the bar shoulder-to-shoulder, sampling the spirits and many were pontificating about the pandemic. Like now, opinions ranged on the severity – or lack thereof – but what I am certain about is that just three days later I was shuttering at home for a very long time.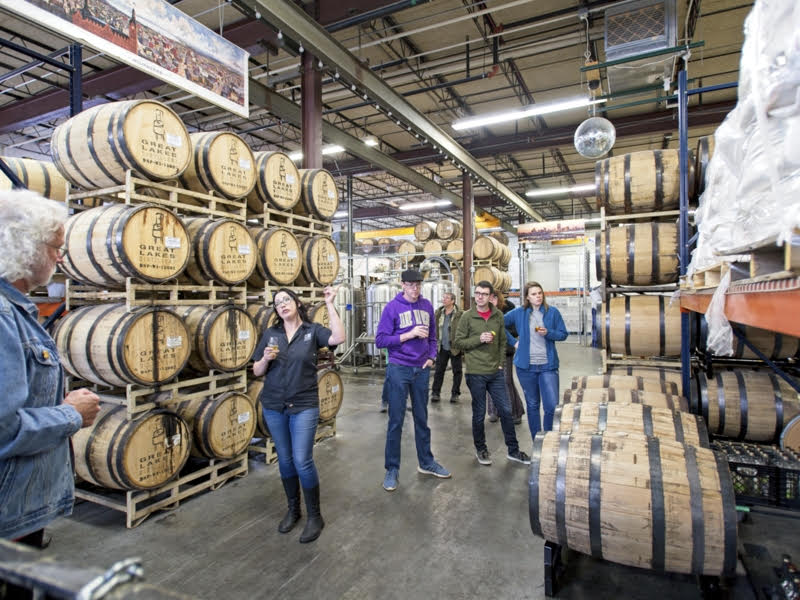 For lots of people, their last, pre-pandemic public event was a concert. Chicago's Kristin Osgood saw Camper Van Beethoven at Lincoln Hall; Patti Zastrow went to see local new wave tribute band, First Wave, at a crowded West Allis bar; Jenna Kashou went to the Lumineers concert at Fiserv Forum; Ami Bedi went to a listening party for the release of Klassik's new album at the time, "Quiet."
"My pipe band played on stage with The Chieftains at the Riverside in early March. The following week we were to play with Gaelic Storm at the Pabst but it was canceled," says Noel Tylla. "The start of it all…"
Emily Zimmers Weiss was in Disney World during the first week of March 2020. Over the course of a couple of days, she started to hear more and more about COVID-19.
"We became slightly concerned and started using hand sanitizer. We later heard about people dying from their visits during the same time we were there, and that was scary," says Weiss. "But I'm glad we got it in when we did."
Christina Clancy had just published her first novel, "The Second Home," and was about to go on a major book tour, her lifelong dream. "We were able to have a few beautiful pre-launch book tour dinners with booksellers and librarians in LA, San Francisco, Seattle, Chicago, Minneapolis," says Clancy. "And then the record scratched."
Jenny Bradley Vent participated in the American Lung Association's Fight for Air Climb in the stairways of the US Bank building on March 7.
"We were beginning to worry about the virus so people were wearing gloves and washing hands. But we had no idea the most dangerous thing was thousands of people gathered in the building and sharing all that stairwell air," says Bradley Vent. "Wow."
The question now is when will be our next large-scale public event? Could it be St. Patrick's Day? The owners of Irish bars aren't certain what to expect this year. Most are having a scaled-down celebration or trying to spread the party out over a few days to avoid throngs of partiers on the 17th.
For many, Summerfest could be their first post-pandemic big gig. The world's largest outdoor music festival has rescheduled for consecutive weekends in September and, if everything goes as planned, could be the reentry event for many who shuttered in place.
"I'd love to go out somewhere big and fun this fall, it will depend on a lot of unknown factors," says Gina Calles. "I'm just bummed my last concert was an America concert. I mean, they were good, but not 'no more live music for 18 months' good."

Molly Snyder started writing and publishing her work at the age 10, when her community newspaper printed her poem, "The Unicorn." Since then, she's expanded beyond the subject of mythical creatures and written in many different mediums but, nearest and dearest to her heart, thousands of articles for OnMilwaukee.

Molly is a regular contributor to FOX6 News and numerous radio stations as well as the co-host of "Dandelions: A Podcast For Women." She's received five Milwaukee Press Club Awards, served as the Pfister Narrator and is the Wisconsin State Fair's Celebrity Cream Puff Eating Champion of 2019.