Join us for the 9th annual Milwaukee Taco Fest on the Henry Maier Festival Grounds. Get your tickets now - they are limited!
Ever since her teenage years, Rossy Calderon wanted to open a restaurant.
"When I was 15 or 16, it always was in my mind to get a little restaurant – a small restaurant with maybe five tables," she recalled.Well, Calderon's ambitions became a reality – and then some, now running a restaurant business far larger than the little five-table spot she envisioned as a teen. She, along with her business partner Nahum Velazco, are the minds and might behind Azteca Restaurant MKE, a Mexican eatery found at 901 Milwaukee Ave. in South Milwaukee, along with its fleet of three food trucks – one of which will be parked at Henry Maier Festival Park this Saturday for Taco Fest.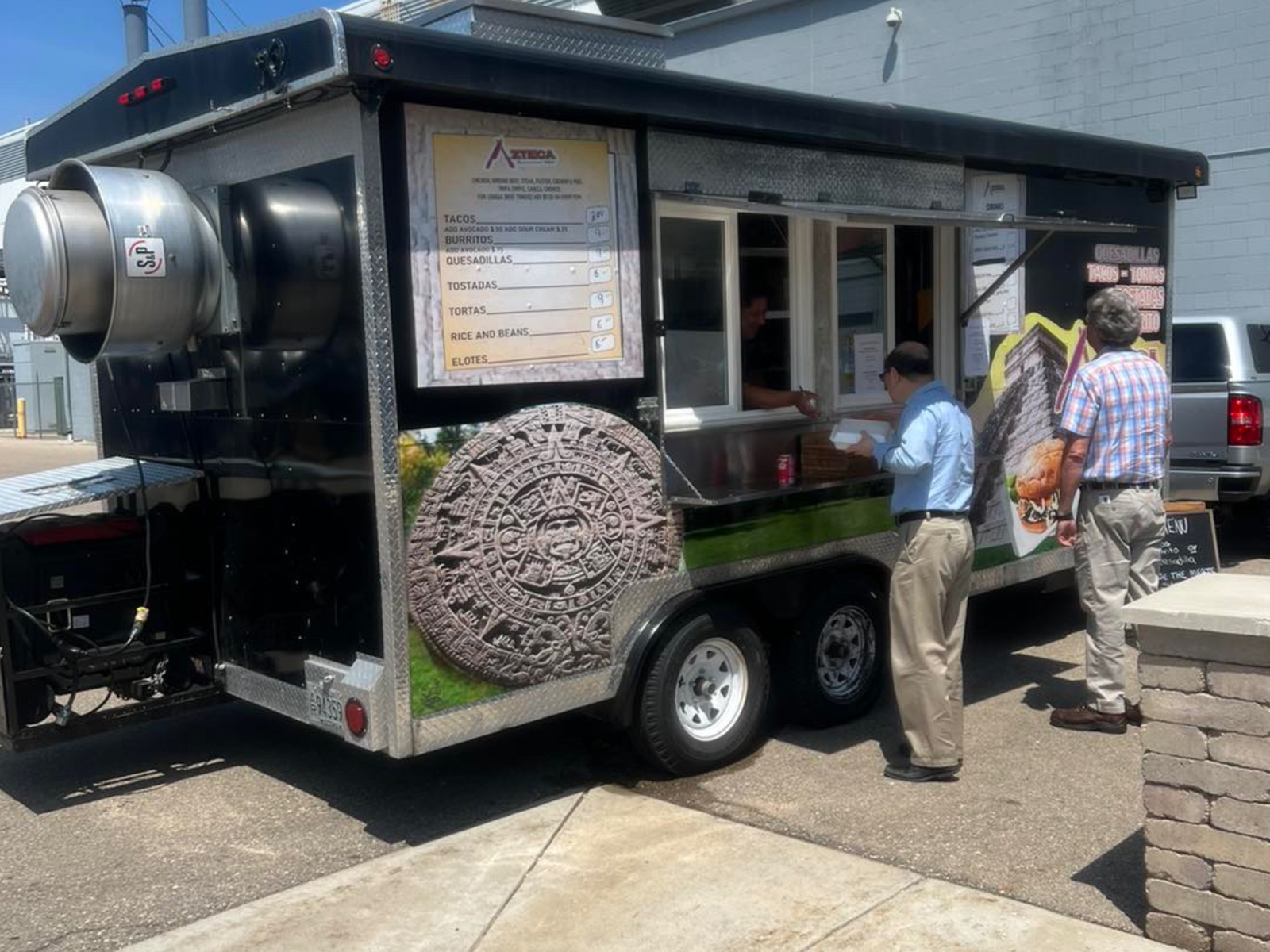 It's been quite a journey to get to this point for Calderon and Velazco, who dreamed up the idea of opening a restaurant of their own while working together under a different restaurant's roof.
"We were worked as servers for about four years, and it came to my mind: Why don't we open our own?" she recalled. "It wasn't hard; it just took the decision to do it. So I talked to my best friend and said we've been working in this place for how many hours – like 14 or 12 hours a day, sometimes customers wouldn't ask if we were the owners because they always saw us there – so why not?"
After saving up enough, Calderon and Velazco opened the original Azteca in a local gas station at 10th and Marquette. The Mexican restaurant would go on to outgrow and outlive that gas station, moving out of the spot after a year and into their current home on Milwaukee Avenue, where they've been serving tasty Mexican dishes and slinging their crowd-favorite margaritas and mojitos.
"Sometimes, when you work in the front of the restaurant, you don't know anything about the back and how to run a business. So we learned a lot of things and made a lot of mistakes also," Calderon said.
Clearly not many mistakes as, 15 years later, Azteca has not only survived but thrived in South Milwaukee, maintaining its brick-and-mortar location while also adding catering as well as a trio of food trucks. The restaurant first introduced meals on wheels around five years ago after they said goodbye to their popular Mexican brunch and buffet. The food trucks ended up not only expanding Azteca's business reach but also helped expand both their menu and their customers' palates.
"We wanted to let people know what is the real Mexican food," Calderon said. "Our customers were used to our menu, which was more like American-style tacos – hard tacos with the lettuce, tomato and cheese – while we were eating the real Mexican food in the back. So we were thinking let's open a food truck with the same name but a different authentic concept.
"We started with the first food truck, and it was a boom. And now, we changed our menu here at (the restaurant) because they tried the food truck and now they want the real Mexican food and tacos. So now there's more corn tortillas with cilantro and onions and lime and the spicy sauce."
Indeed, Azteca keeps constantly moving, whether it's shifting locations, evolving their menu offerings, adding food trucks along with a catering business, or taking on new exciting events like Saturday's Taco Fest – a first for Calderon and company. And they plan to keep doing so too, with Calderon noting that they hope to add two more food trucks to their fleet next year.
"Summer is crazy – but I like this," Calderon said, adding with a laugh. "Some people, they say they know the restaurant business is hard and that it's for the people who like stress. I like the stress. I like to feel this."
And while she likes the stress, you'll like the tacos and Mexican eats that result.
What's your most popular food item? The food truck's regular menu features taco options like their takes on birria, Veracruz-style carnitas and cochinita pibil – which is a kind of slow-roasted pork common in the Yucatan region of Mexico. However, Calderon says their classic steak tacos are the top-selling item on the menu. "We cook the steak to perfection and then serve it with a corn tortilla, cilantro, onions, grilled and pickled onions – it tastes amazing, especially with the green sauce," she recommends.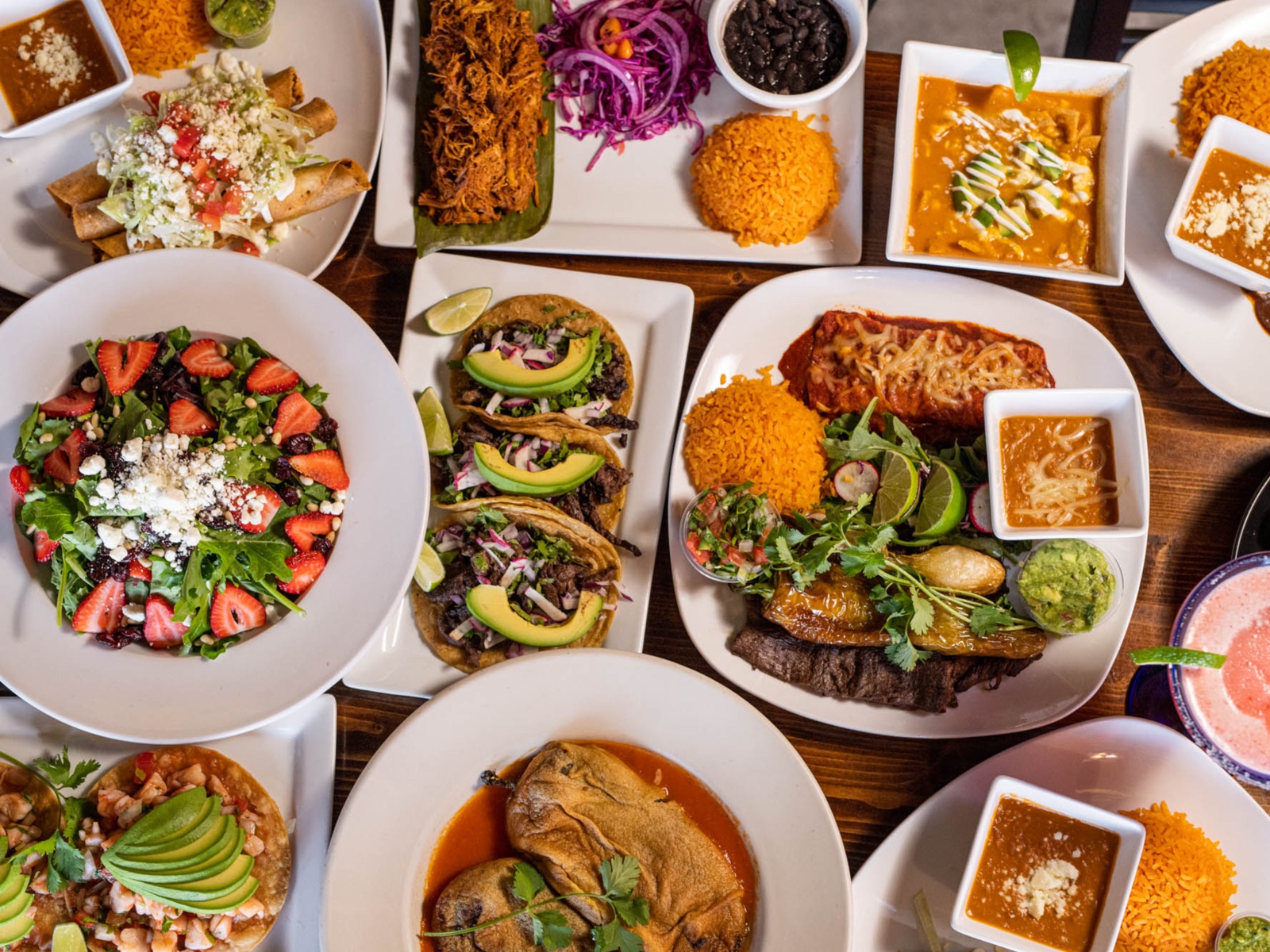 Any vegetarian or vegan options? For vegetarians, Calderon notes the food truck offers a cheese quesadilla as well as a bean burrito with rice, beans, avacado, lettuce, tomato and sour cream. For vegans, Calderon also notes Azteca serves an avacado taco.
Where can people normally find your trucks? Azteca currently has a fleet of three food trucks: one for special events, one found regularly at 20th and College, and one found regularly on North Chicago Avenue, by the Walmart in South Milwaukee. For information on the food trucks, check Azteca's website.
If you could park your truck anywhere for one day, where would it be? "Me and my business partner have always wanted to have one weekend at least at the State Fair," Calderon said. "The State Fair has so many people, and I always say, 'We should have the food truck right here!' It's hard to get in, but it's amazing there."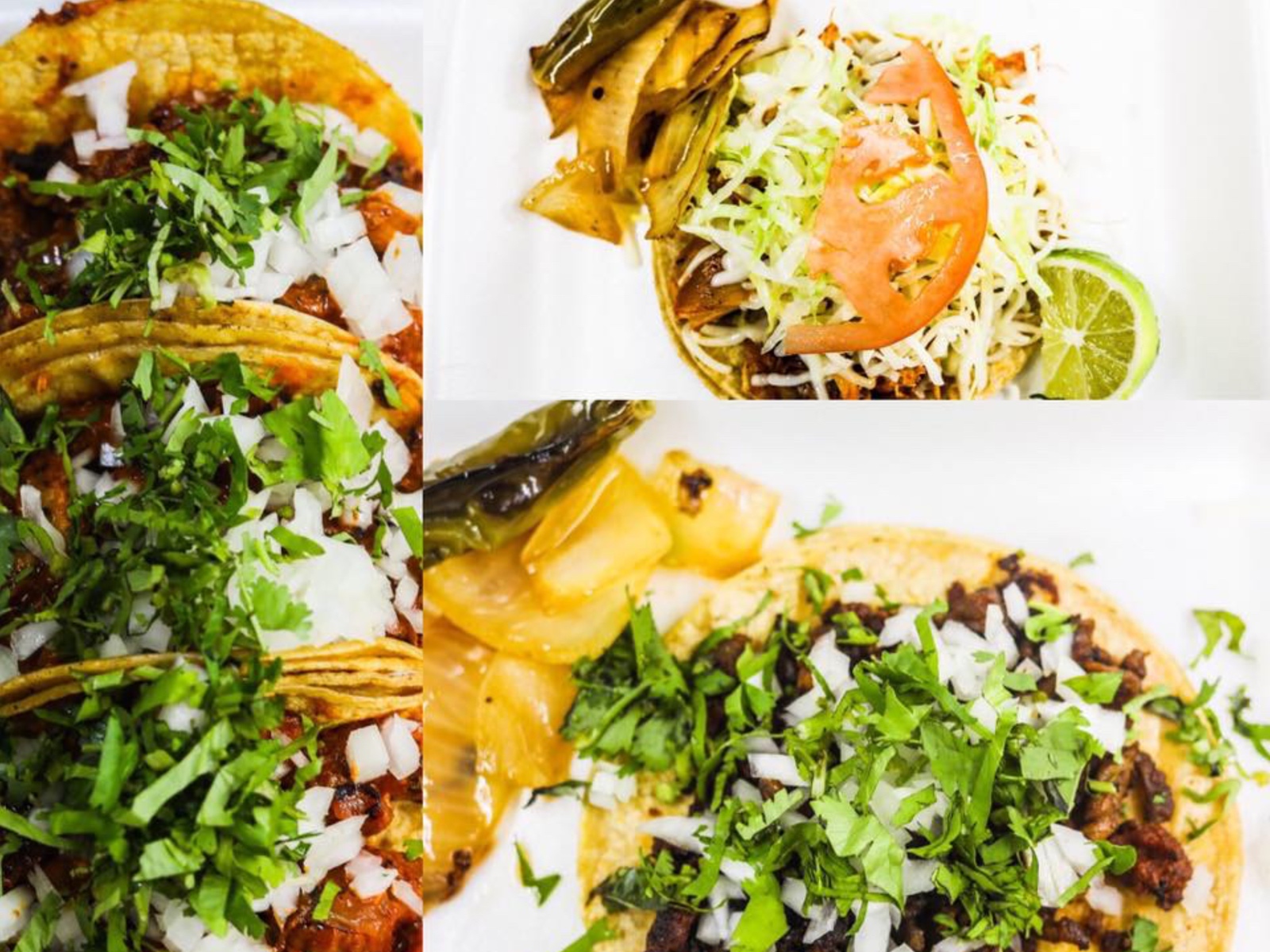 As much as it is a gigantic cliché to say that one has always had a passion for film, Matt Mueller has always had a passion for film. Whether it was bringing in the latest movie reviews for his first grade show-and-tell or writing film reviews for the St. Norbert College Times as a high school student, Matt is way too obsessed with movies for his own good.
When he's not writing about the latest blockbuster or talking much too glowingly about "Piranha 3D," Matt can probably be found watching literally any sport (minus cricket) or working at - get this - a local movie theater. Or watching a movie. Yeah, he's probably watching a movie.