Neenah's Lion's Tail Brewing is converting the former Wisconsin Garden & Pet Supply, 8520 W. North Ave. – which closed last summer after 68 years – into a brewery and taproom, which should be ready to open by September.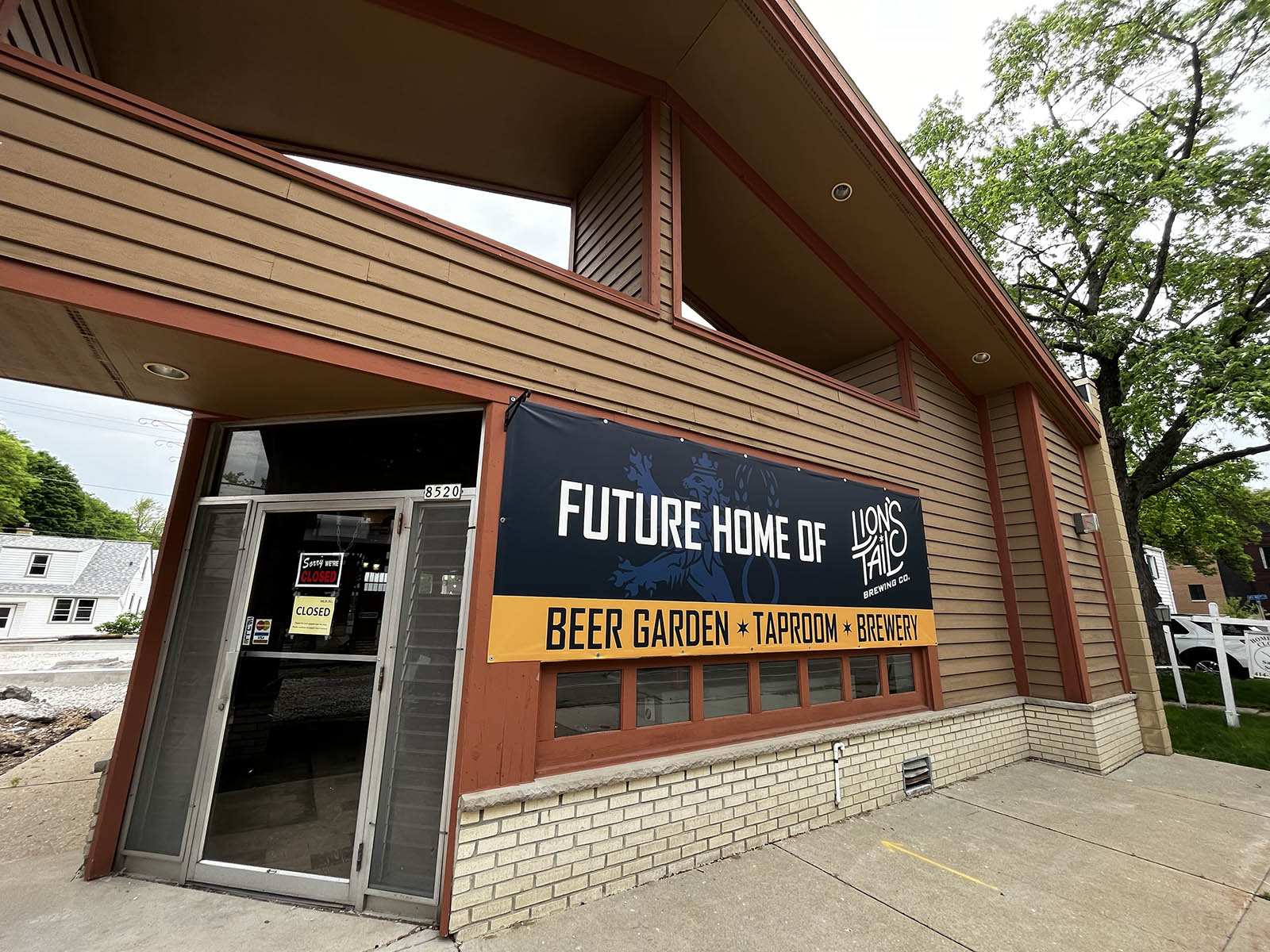 News emerged of the new brewery in late August 2021 and the Wauwatosa Planning Commission OK'd the plan a couple weeks later. The purchase of the building was completed in February and work began not long after.
Wauwatosa's Galbraith Carnahan is the project architect and Duffek Construction is the builder.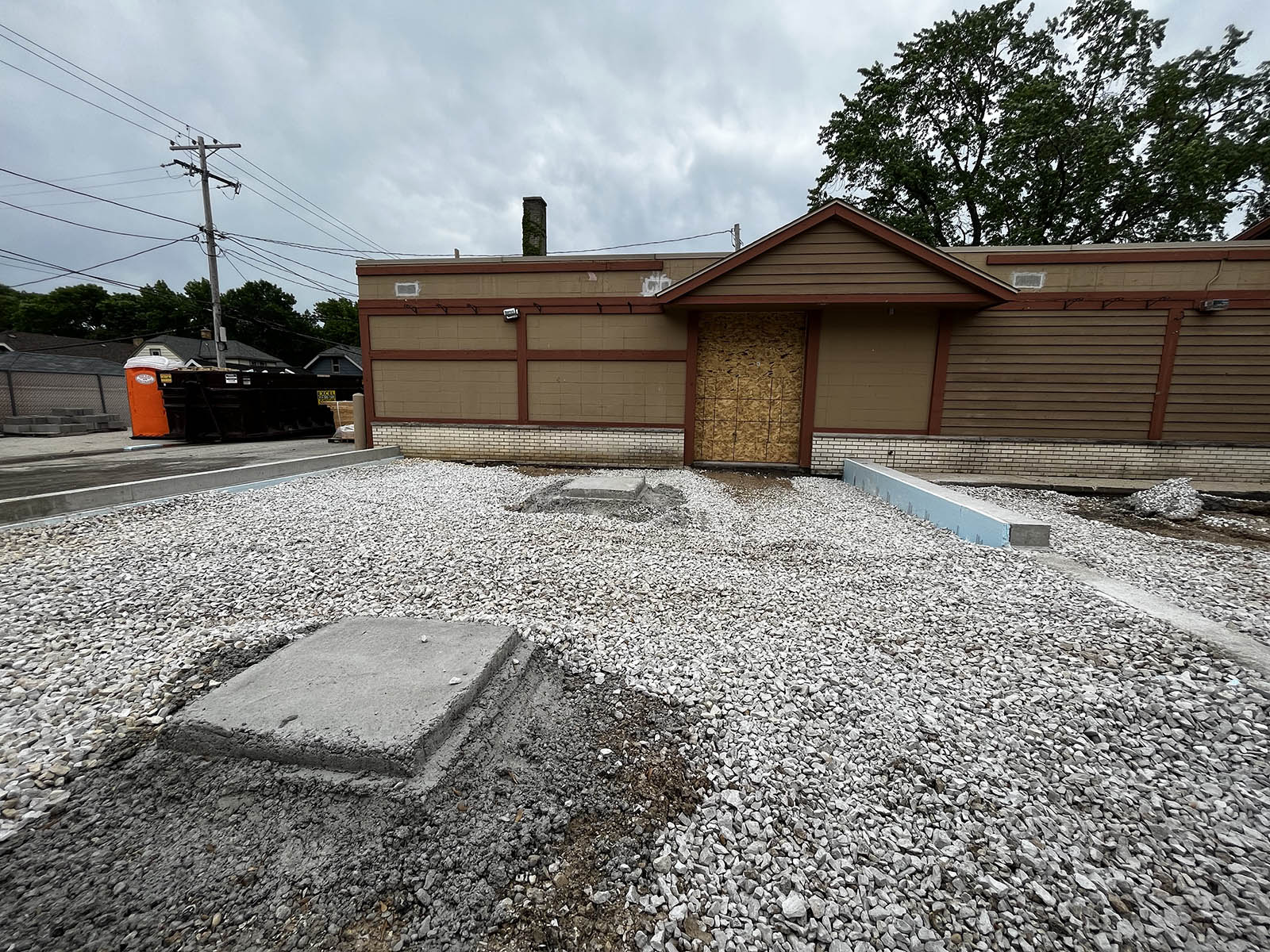 The work most obvious to passersby was excavation between the two buildings to do some utility work and to install the footings and foundation walls for a structure that will not only connect the two buildings that straddle a driveway, but will also include restrooms.
"Where it's two independent buildings now, we're going to be one big L-shaped building," says Lion's Tail Vice President of Operations & Marketing Nick Leak, who is overseeing construction from his nearby home.
Bridging the driveway at the the rear of the two buildings also creates a second outdoor space in front. Plans for that area include a food truck spot, perhaps some standing tables and some games like bag toss.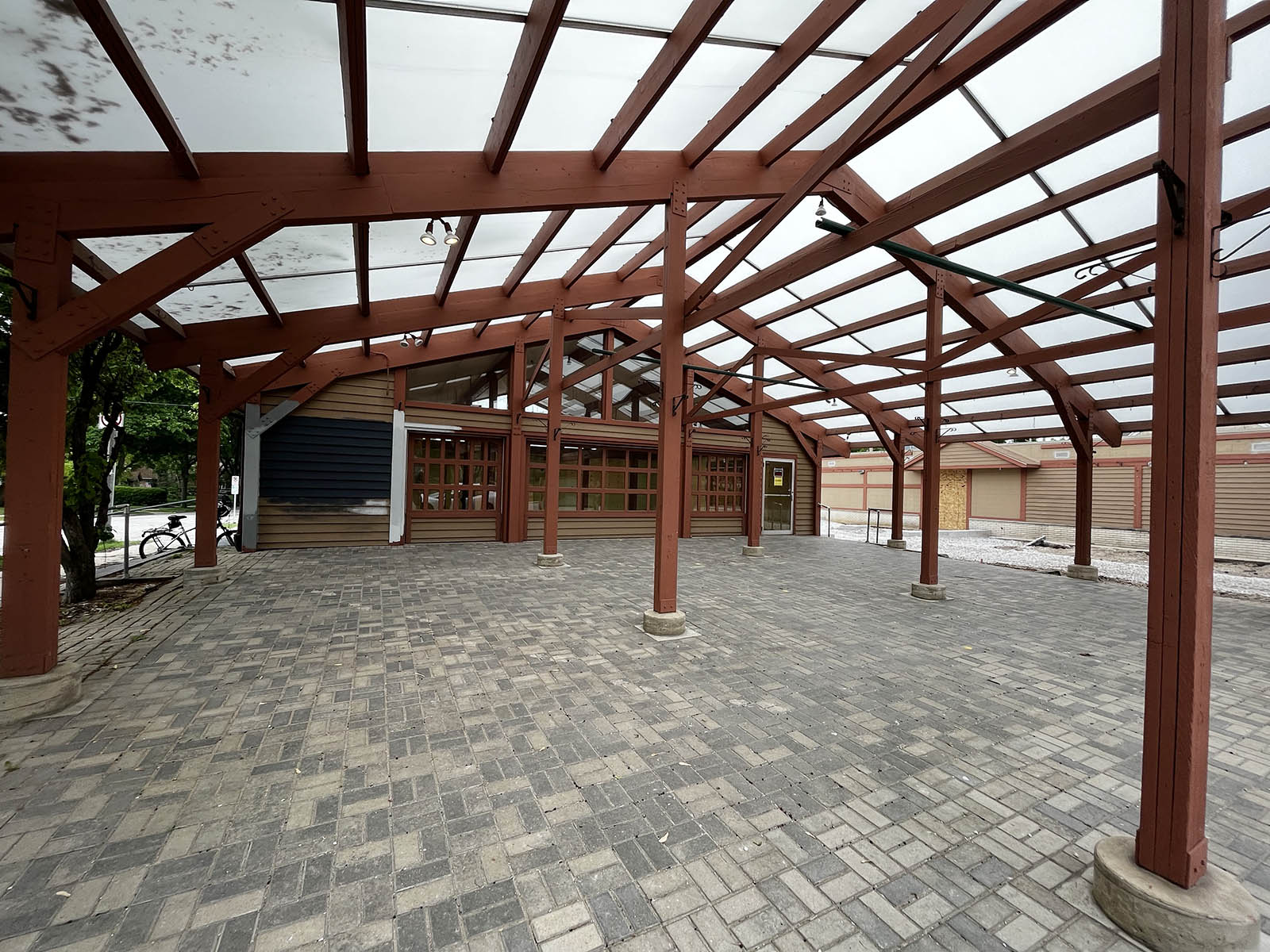 The "real" patio is just to the west and covered with a large canopy that once protected the plants for sale in the garden center on this side of the property.
"It's going to be mostly simple picnic tables, and I think we will have seating for around 80," says Leak, who adds that there will be a trio of hanging heaters running the length of the canopy and, potentially, some sort of covering on the sides.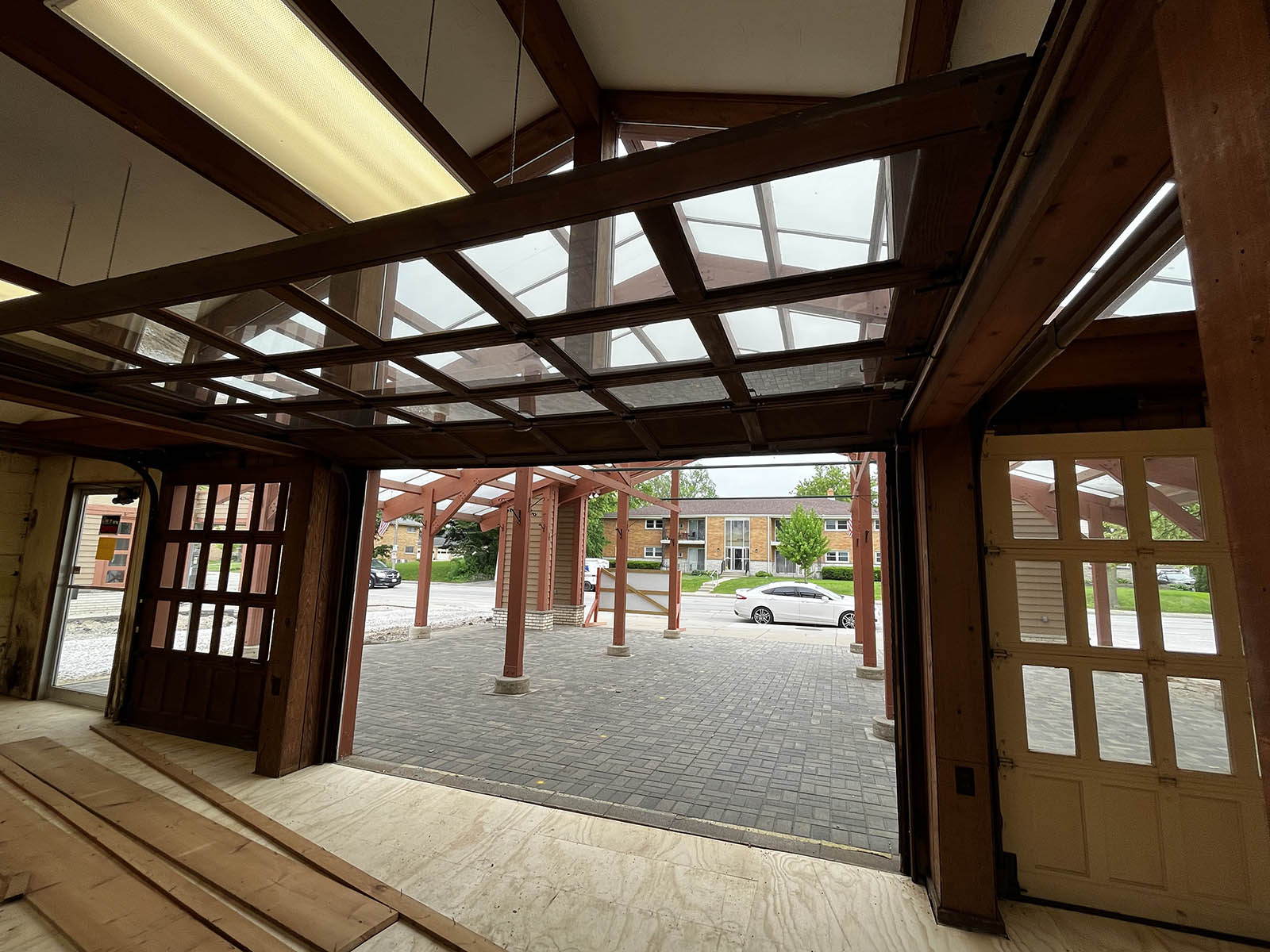 "We're going to try to make this like a nine- or 10-month of the year patio," he says. "It's a major feature, so the goal is to have it be only a couple months of the year you can't use it because it's too cold. But people in Wisconsin are crazy, so I want to say early March to like late November it's probably open."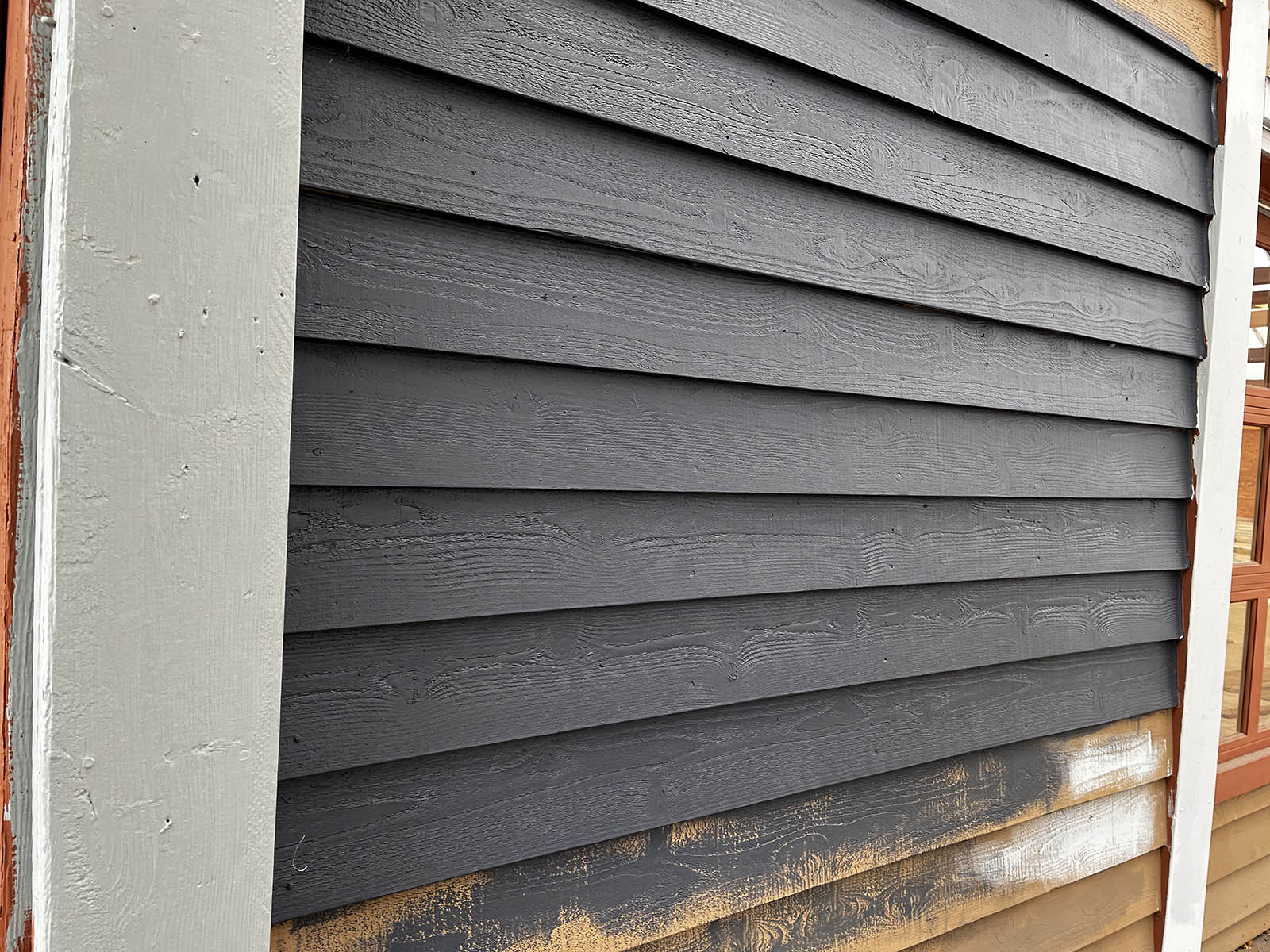 Just inside a trio of overhead garage-style doors that basically fill the west building's entire patio-facing wall is the main taproom, where the bar will sit smack dab in the center of the room. Table seating will run along the walls.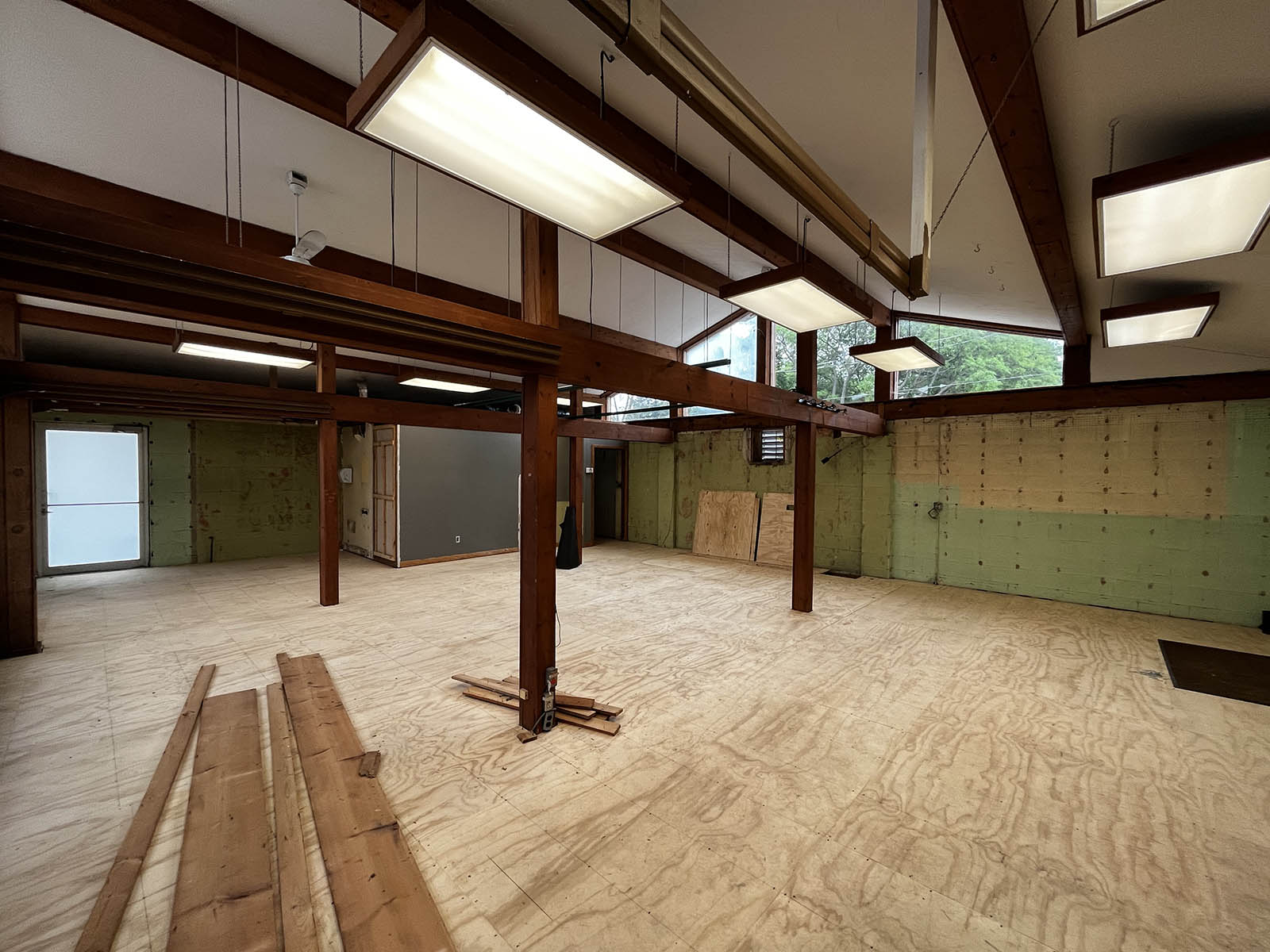 "We're going for like a 'Cheers'-style, sit-around bar," says Leak. "There'll be a little opening right here (along one side) for our staff to get in ... and an ordering station here (just inside the door from the patio). Otherwise this is all seating around the four sides of the bar)."
In one corner there will be coolers for to-go packaged beer sales. Down below, in the basement, a large walk-in cooler will be installed directly beneath the bar, which means the tap lines can be really, really short.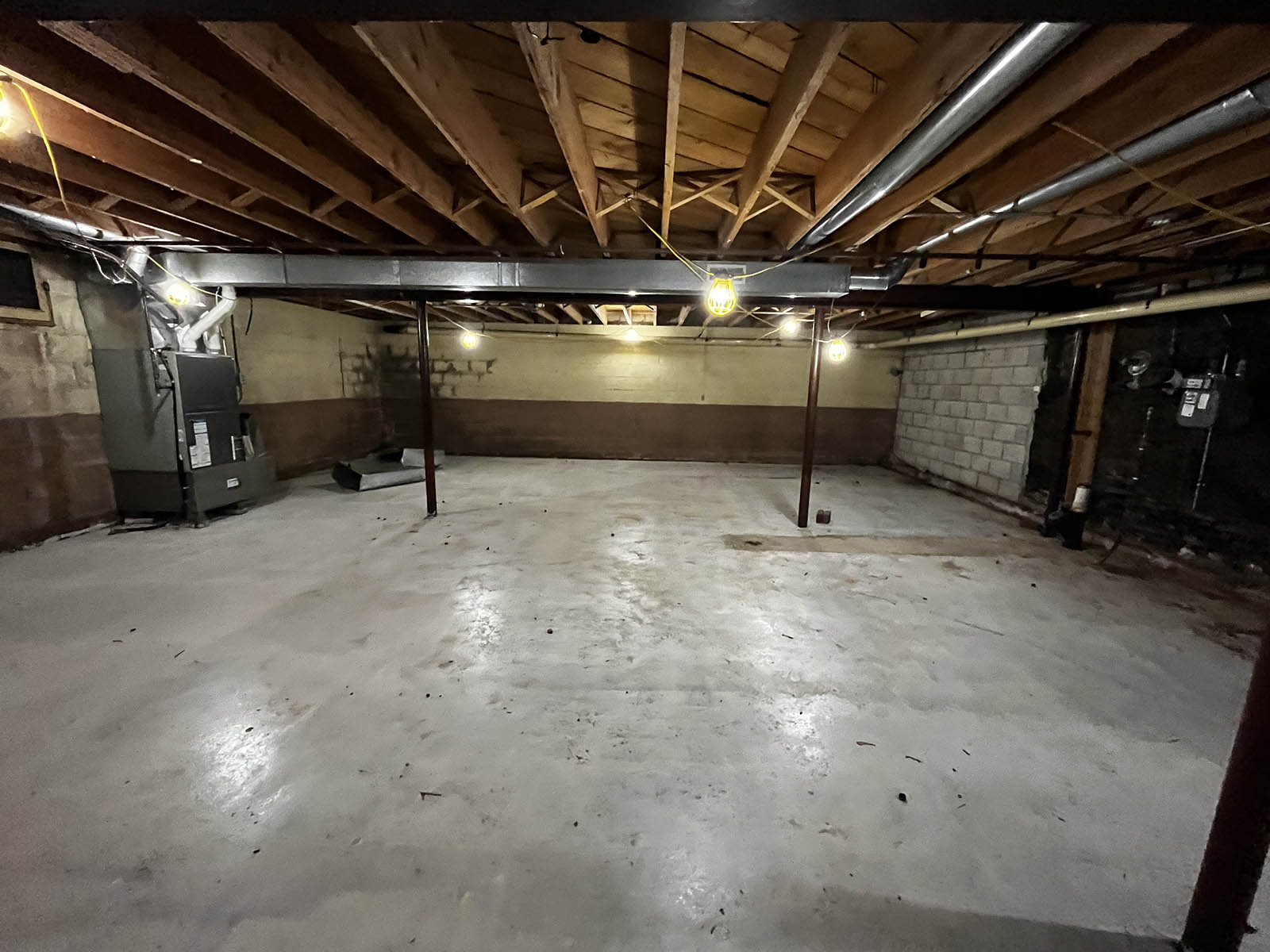 "It's a super short line, which means you chill it longer, which means the beer stays better as it goes up to the bar," says Leak. "It's intentionally designed to keep it cold, less line to get dirty, less loss of beer when you need to clean lines, all of that."
A conveyor from the pet side of the complex will be moved over here to shift kegs up and down between the basement and the main floor.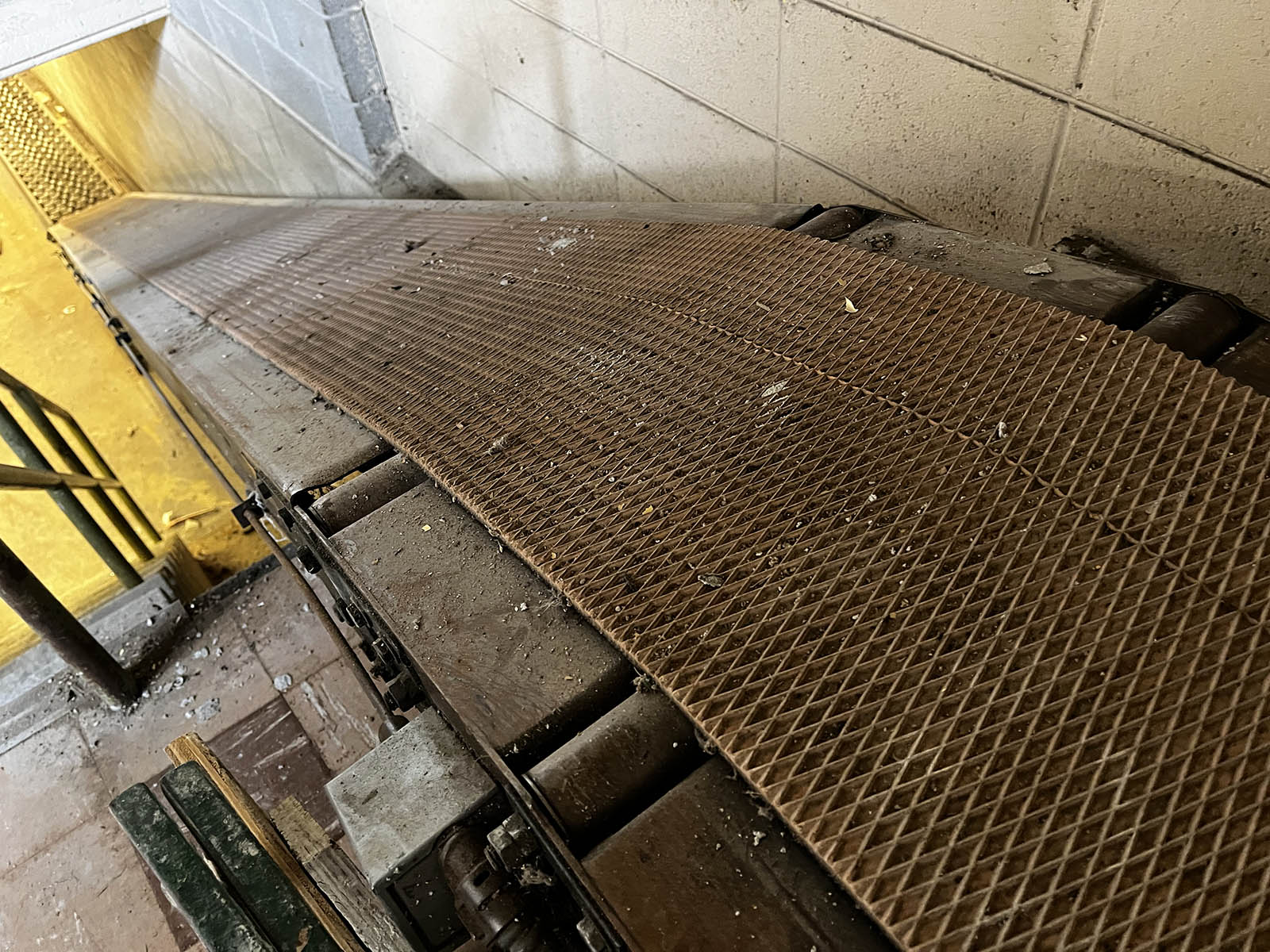 Over in the former pet supply building, erected in 1958 on the east side of the lot, there will be more seating, plus a sunken brewhouse.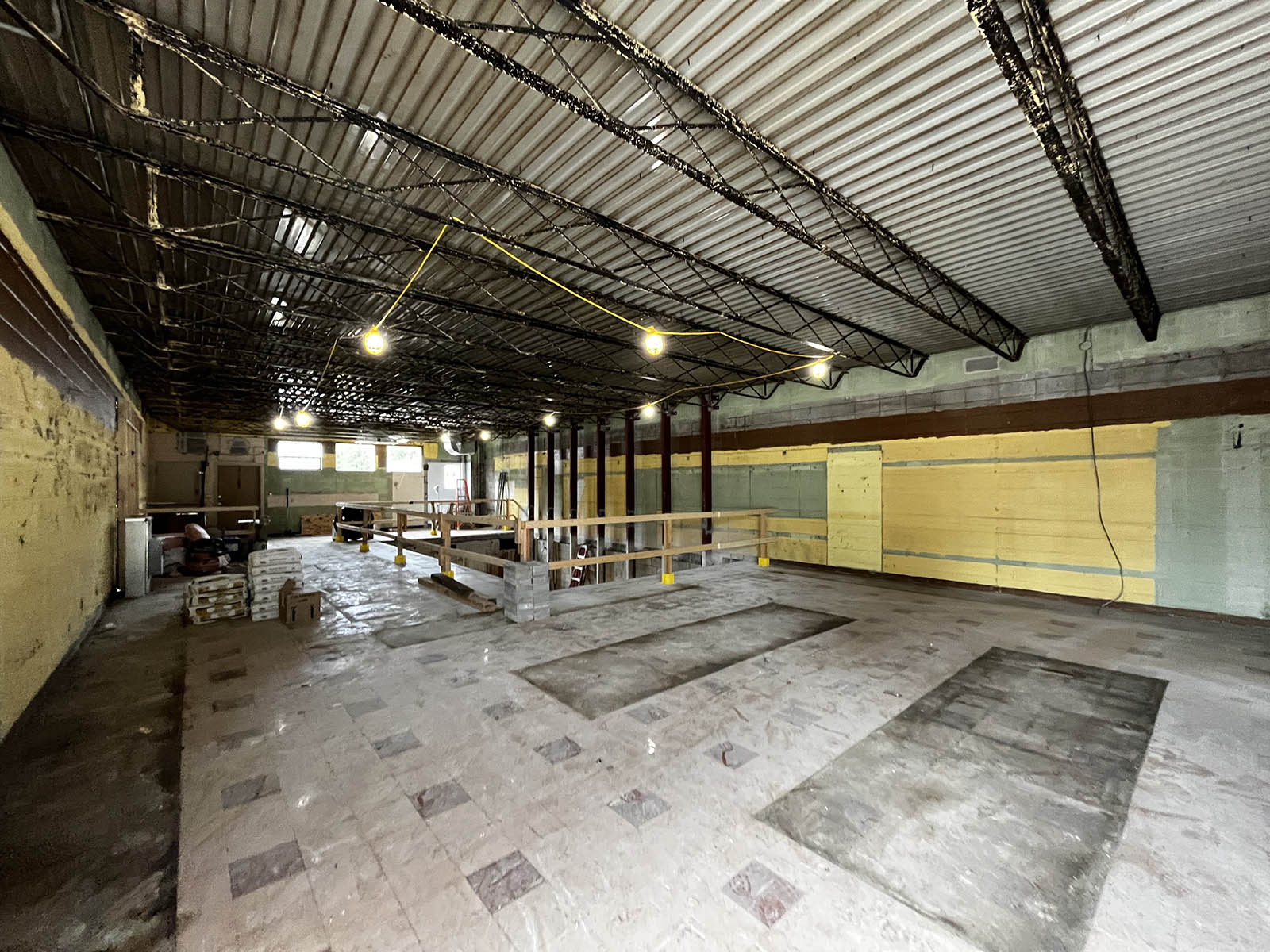 This side is huge. Despite having bought dog food there for years, I never realized just how big the building was, because it was so full of shelving and merchandise. What once felt a little cramped is in fact quite large.
And even more so since Lion's Tail has had a large section of the concrete floor removed.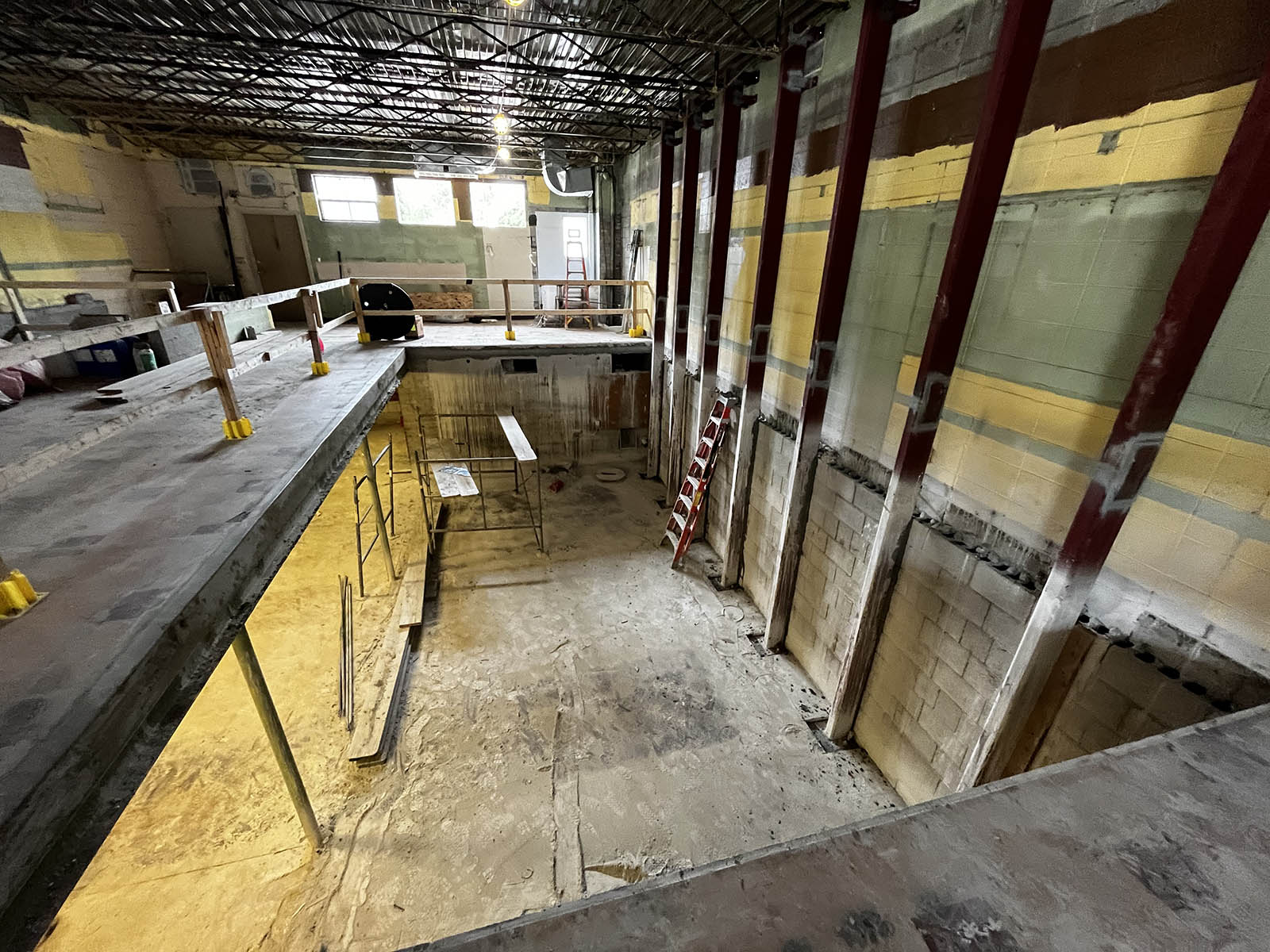 "Neither the basement ceiling nor this height ceiling is large enough to have the size tanks that we want or need," says Leak. "So in order to be able to have a larger system, larger fermentors, all of that, we're doing the sunken brewery concept."
Lion's Tail plans to install a 15-barrel brewhouse. The Neenah brewery has a 10-barrel brewery.
"The thought is we'll do a 15-barrel brewhouse, but have 15-barrel and 30-barrel fermentors," Leak says, "and eventually if we need it, we've got the space to go up to 60-barrel fermentors."
Leak says the two breweries will not likely duplicate brews, but will each focus on specific beers that will be shared among both facilities.
"It's not like we're going to have Juice Cloud brewed up there and Juice Cloud brewed down here," he says. "The plan is we're making Juice Cloud in one location and that supplies both. We're making lagers down here maybe and that supplies both.
"It makes more sense to focus and treat it as one production plan rather than two production plans that you're trying to mix."
Around the brewhouse cutout will be a railing and a drink rail so that patrons can see the brewhouse and watch brewers at work on brew days.
"We wanted to make (the brewhouse) an actual feature of what this space is going to have," says Leak.
The space will be decorated with hanging plants for warmth but also as a reminder of the site's history as a garden center. Dogs will be allowed outside, not likely inside the former pet shop due to city regulations.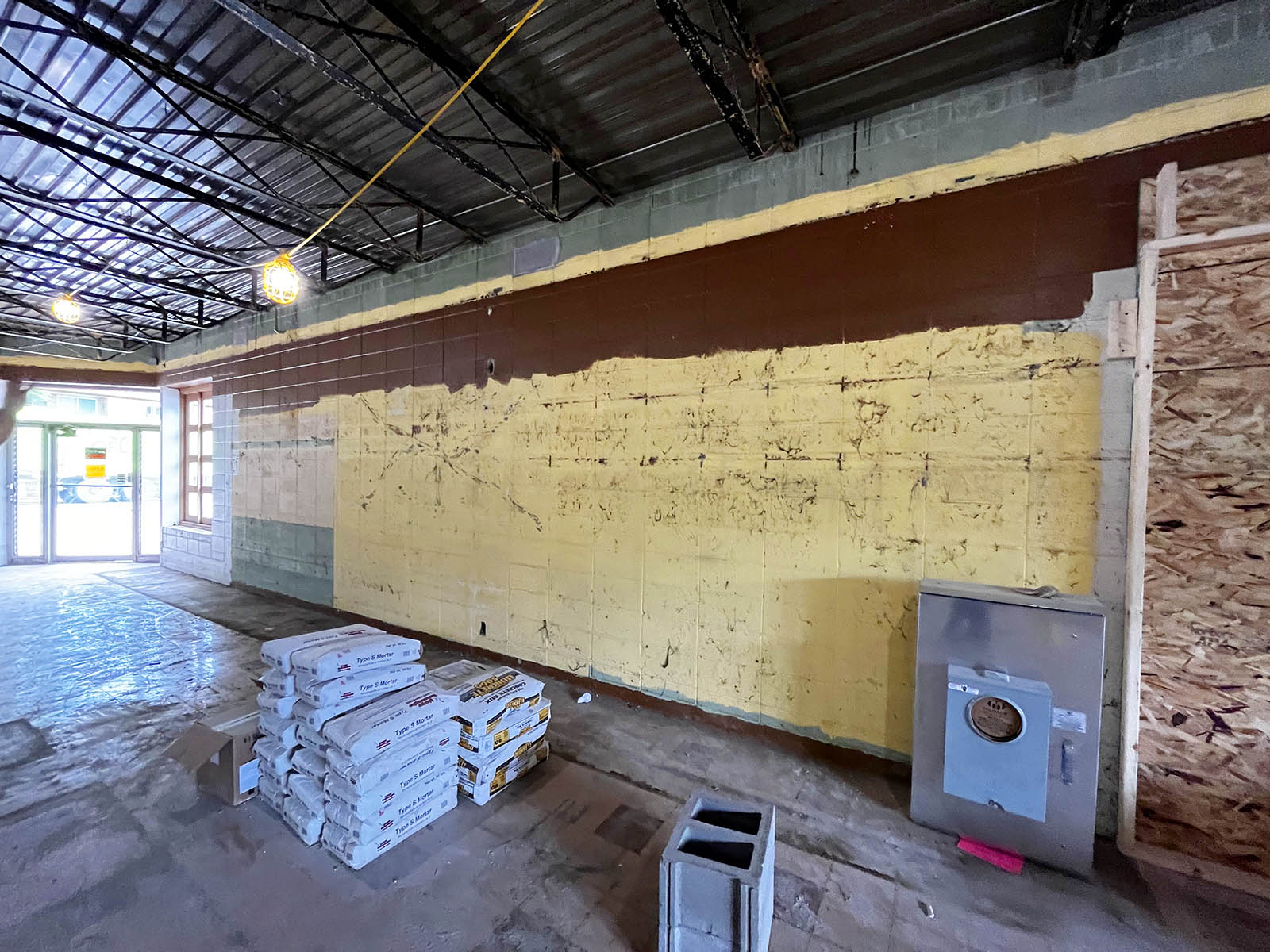 On the west wall of this space will be an "Insta-ready" mural, though an artist and design have not yet been selected.
Another mural will be painted outside on the 86th Street side. That one will be painted by Spencer Nolan Young, whose work can be seen on the fences around Lambeau Field and at Lion's Tail's Neenah brewery.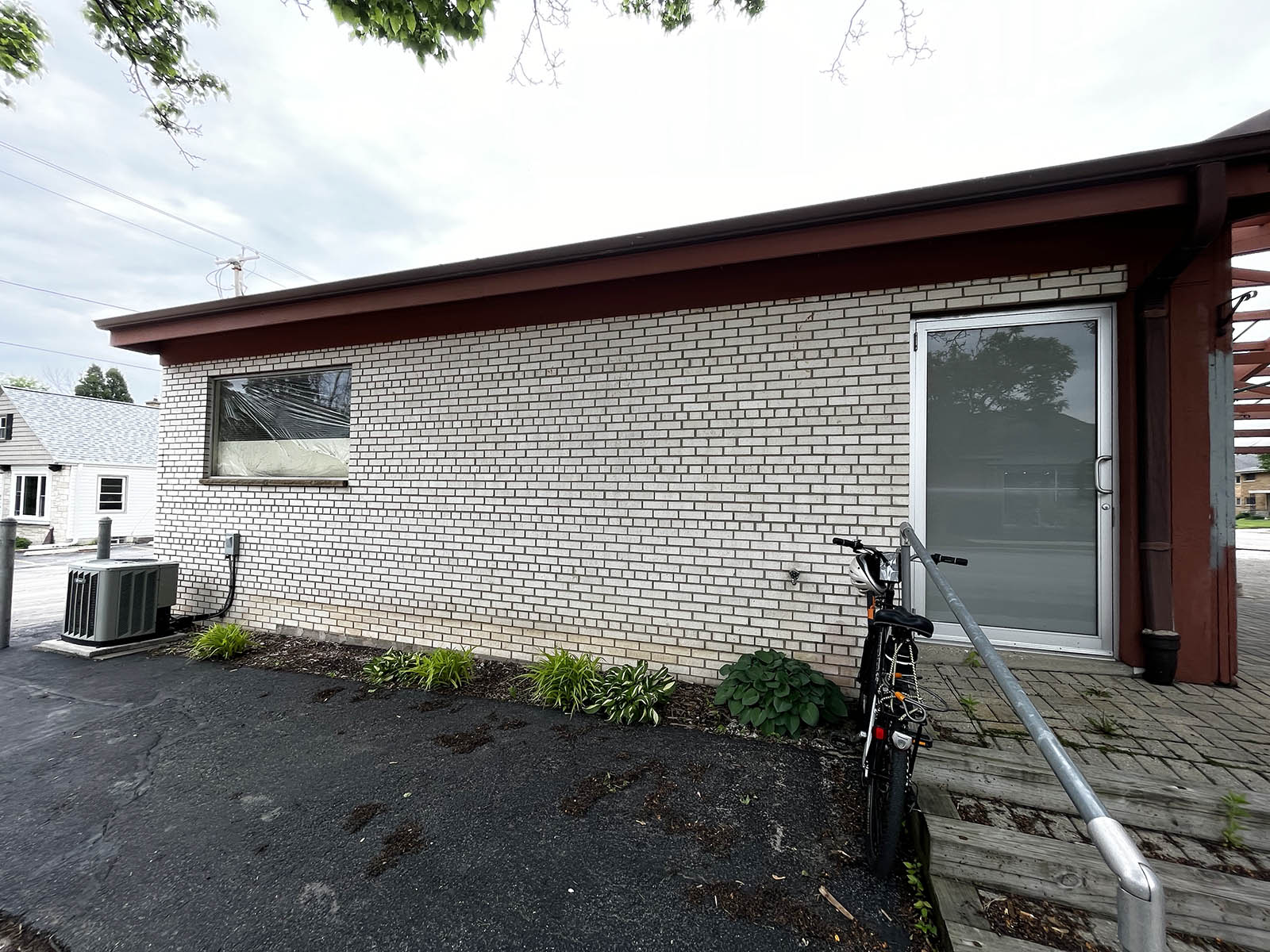 The brewhouse side will have seating for about 100 and can also be used for events. Configured for sit-down events, Leak estimates it could handle about 120 guests.
Downstairs, there will be storage space for brewing inputs as well as room for a canning line and a small "dungeon office" for the taproom manager.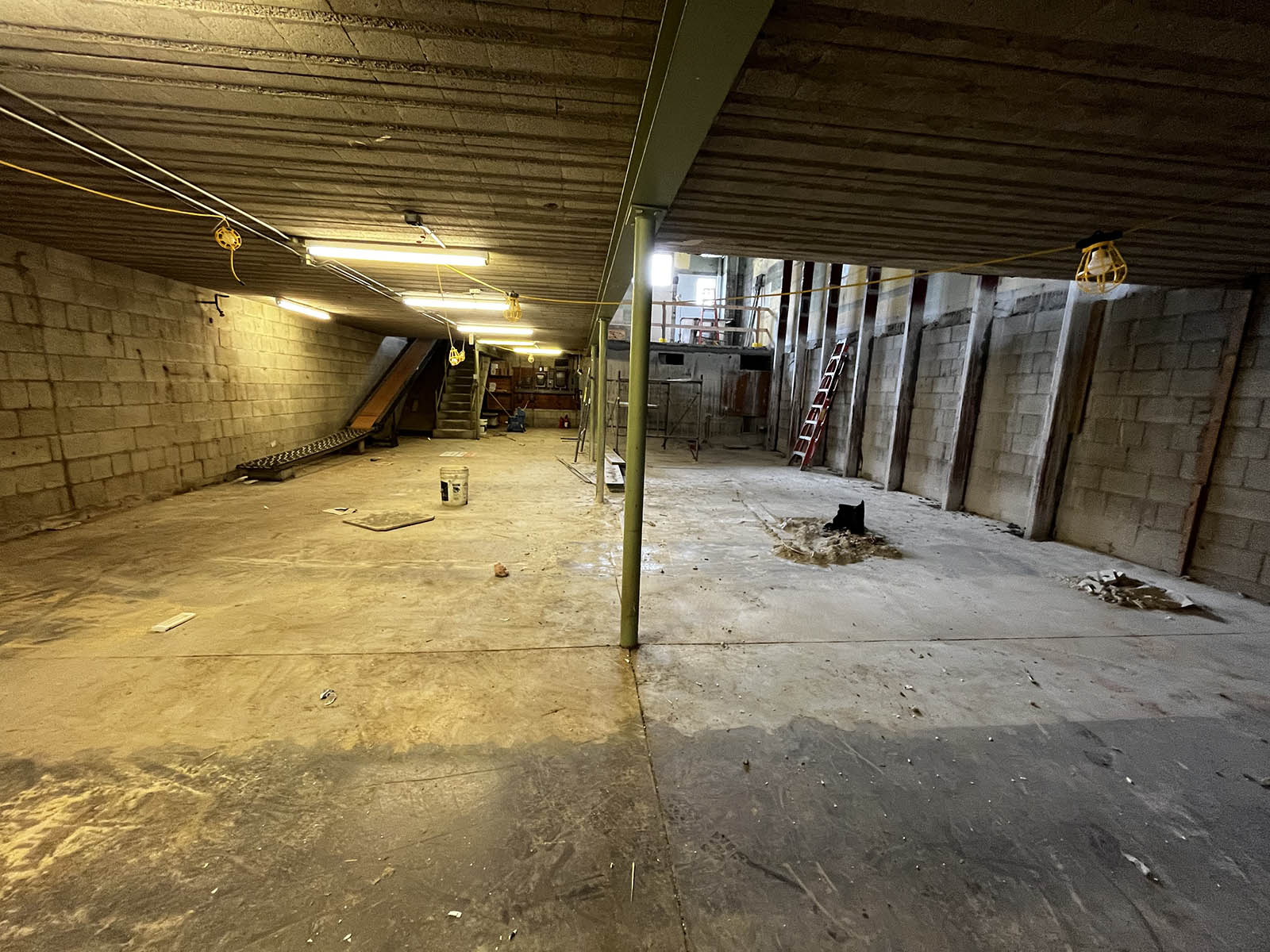 Leak is "cautiously optimistic" that Lion's Tail can host a grand opening for the taproom and patio sometime in September, though the brewhouse will not yet be installed.
"We won't start brewing here until sometime at least mid-2023," he says. "We were very lucky to be able to work out a solution that we believe is going to get us more capacity up in Neenah in the short term."
The brewery will expand into some extra space in its current building up there to boost capacity in order to supply both taprooms in the meantime.
"If this place is doing really well and we need more capacity, we'll move it up," he adds.
In the meantime, construction continues and Lion's Tail continues to get to know its neighbors.
Recently it held a release party at Ray's Growler Gallery, a few blocks west, to release Welcome to the Rayborhood, a J. Henry bourbon barrel-aged cherry chocolate oatmeal cookie imperial stout collab with Ray's, on 89th and North, and Miss Molly's Cafe & Pastry Shop, located on 92nd and Center.
Leak says that event was attended by a lot of neighbors, especially from 86th Street, just up the street from the future brewery site.
The neighbors just north of the site often sit outside with their grandkids – who don construction helmets – and watch the contractors work.
"We're feeling pretty embraced by the neighborhood," says Leak. "We want it to have a neighborhood pub feel.
"We know people will come from around the city on Fridays and Saturdays," he says, "but if we want to survive, we'll need the support of the neighborhood on Wednesdays and Thursdays, too."
Born in Brooklyn, N.Y., where he lived until he was 17, Bobby received his BA-Mass Communications from UWM in 1989 and has lived in Walker's Point, Bay View, Enderis Park, South Milwaukee and on the East Side.
He has published three non-fiction books in Italy – including one about an event in Milwaukee history, which was published in the U.S. in autumn 2010. Four more books, all about Milwaukee, have been published by The History Press.
With his most recent band, The Yell Leaders, Bobby released four LPs and had a songs featured in episodes of TV's "Party of Five" and "Dawson's Creek," and films in Japan, South America and the U.S. The Yell Leaders were named the best unsigned band in their region by VH-1 as part of its Rock Across America 1998 Tour. Most recently, the band contributed tracks to a UK vinyl/CD tribute to the Redskins and collaborated on a track with Italian novelist Enrico Remmert.
He's produced three installments of the "OMCD" series of local music compilations for OnMilwaukee.com and in 2007 produced a CD of Italian music and poetry.
In 2005, he was awarded the City of Asti's (Italy) Journalism Prize for his work focusing on that area. He has also won awards from the Milwaukee Press Club.
He can be heard weekly on 88Nine Radio Milwaukee talking about his "Urban Spelunking" series of stories.