Season's eatings! The weather may be getting colder, but Dining Month on OnMilwaukee is just cooking up, dishing out your winning picks in this year's Best of Dining poll. Dining Month is brought to you by Fein Brothers, your premier food service equipment and supply dealer in Wisconsin since 1929. Congratulations to all of the winners, and happy eating for all those who voted! See all the winners for the month so far here.
Earlier this month, OnMilwaukee published a story listing six restaurants that Milwaukeeans seem to either love or hate. Now, we've broken it down to specific foods that people, generally, can agree are appealing or not.
Studies show that Americans have a common like – and a common dislike – of many of the same foods. But, because we are such complicated snowflake-original beings, we don't, of course, all agree that every food on this list either rules or blows.
Some people actually like canned salmon and fruitcake. Some might hate lasagna or taco dip. (Although, like a friend said once, "I don't trust anyone who doesn't like taco dip.")
Here are four foods that most people like and four foods that most people don't like. Twinkies made neither list. Enjoy.
Foods most folks like:
1. Taco dip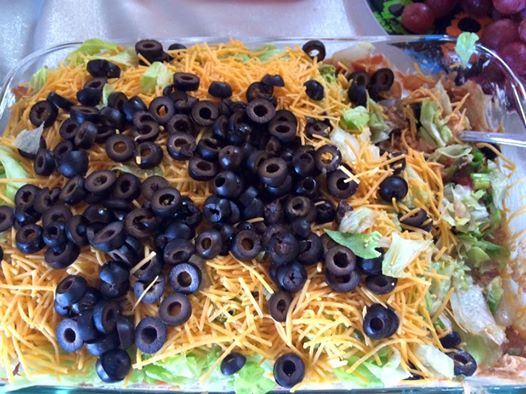 We might not all agree on the toppings – especially when it comes to black olives – but perhaps we can all agree that taco dip is the missing link in total human connection. As if it could get any better, the addition of tortilla chips is non-negotiable with this party favorite.
2. Pie
(PHOTO: Shutterstock)
We've all heard that disliking pie is un-American, but seriously, have you ever met an American who didn't dig pie? Add a can of Ready Whip and you have yourself an entire weekend.
3. Fries
You don't really want the side salad with your burger. No, you want the fries. And why wouldn't you? Fries are warm and crispy life distractions that give ketchup a reason to go on.
4. Lasagna
(PHOTO: Shutterstock)
The most comfy of Italian comfort food. Whether meaty or veggie, lasagna is always layered with love. And cheese.
Foods most folks hate:
1. Circus Peanuts
(PHOTO: wikipedia.org)
The incongruous circus peanut is part marshmallow, part only-god-knows-what. They are confusingly large, only sort-of shaped like a peanut in the shell, orange in color and banana flavored. Chewy like Peeps or hard as candy corn, most people don't ponder over them, they just hate 'em.
2. Head cheese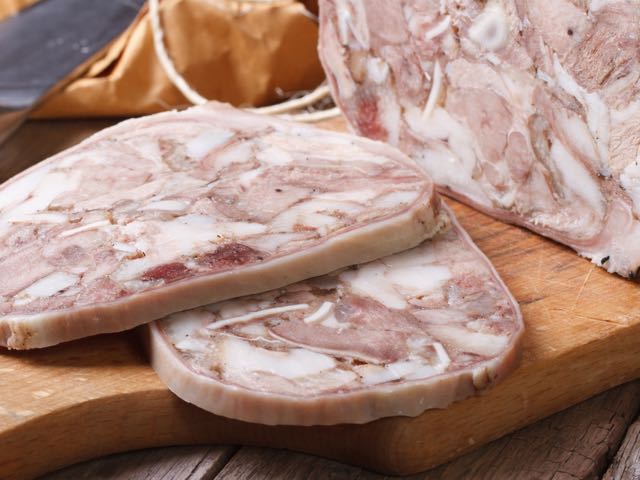 (PHOTO: Shutterstock)
Like the circus peanut, head cheese has a deceptive name, mostly, because it's not cheese. It is rather a cold cut made with flesh from the head of a calf or pig. It's OK to hate on head cheese because, well, it's really gross.
3. Canned clams

(PHOTO: Facebook)
Canned seafood, from tuna to salmon, is frowned on by many. However, canned clams might be the worst – except as food for a pet sea mammal.
4. Fruitcake
(PHOTO: Shutterstock)
Most Americans have never tried fruitcake, and yet it's already deep in our DNA not to like it. Poor, hated fruitcake.

Molly Snyder started writing and publishing her work at the age 10, when her community newspaper printed her poem, "The Unicorn." Since then, she's expanded beyond the subject of mythical creatures and written in many different mediums but, nearest and dearest to her heart, thousands of articles for OnMilwaukee.

Molly is a regular contributor to FOX6 News and numerous radio stations as well as the co-host of "Dandelions: A Podcast For Women." She's received five Milwaukee Press Club Awards, served as the Pfister Narrator and is the Wisconsin State Fair's Celebrity Cream Puff Eating Champion of 2019.