The I-94 rivalry between Wisconsin and Marquette's men's basketball teams returned to Milwaukee yesterday afternoon for another competitive contest, one so close that it had to be decided in overtime. Ultimately the Badgers came out ahead, despite Marquette erasing a double-digit halftime deficit and making for another game in the rivalry that both fanbases won't forget for quite some time.
Here are seven awesome images from Wisconsin's 80-77 win over the Marquette Golden Eagles at Fiserv Forum:
1. Shhhhhhh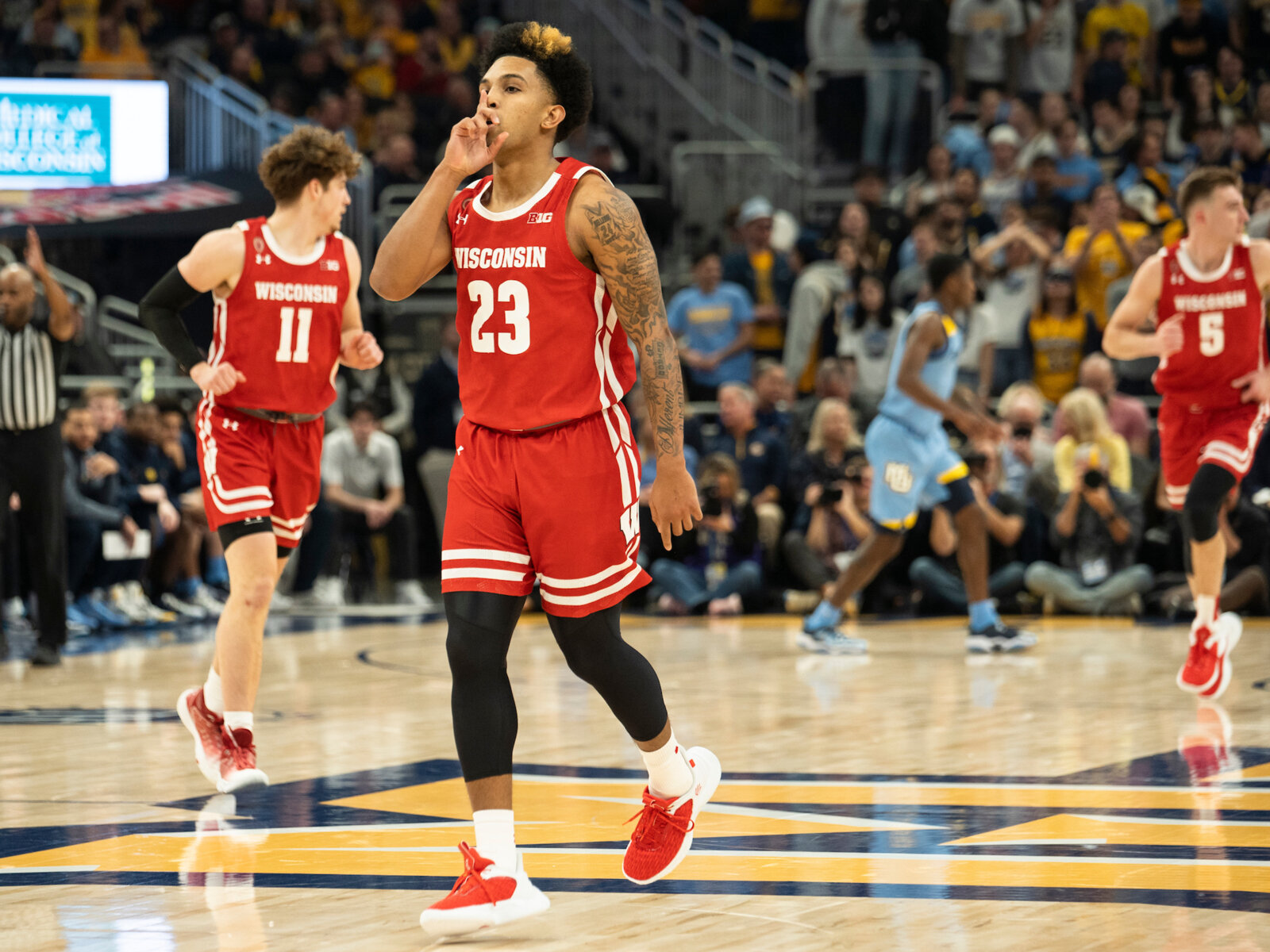 Although Wisconsin was the hometeam in our fine city just a few weeks ago at American Family Field, Fiserv Forum was a hostile environment for anyone wearing the color red on Saturday. The cheers were loud from Marquette fans – but their silence was even louder as Wisconsin's Chucky Hepburn went off with 16 points and perfect field-goal percentage in the first half.
2. Kam he do it? Yes, he Kam!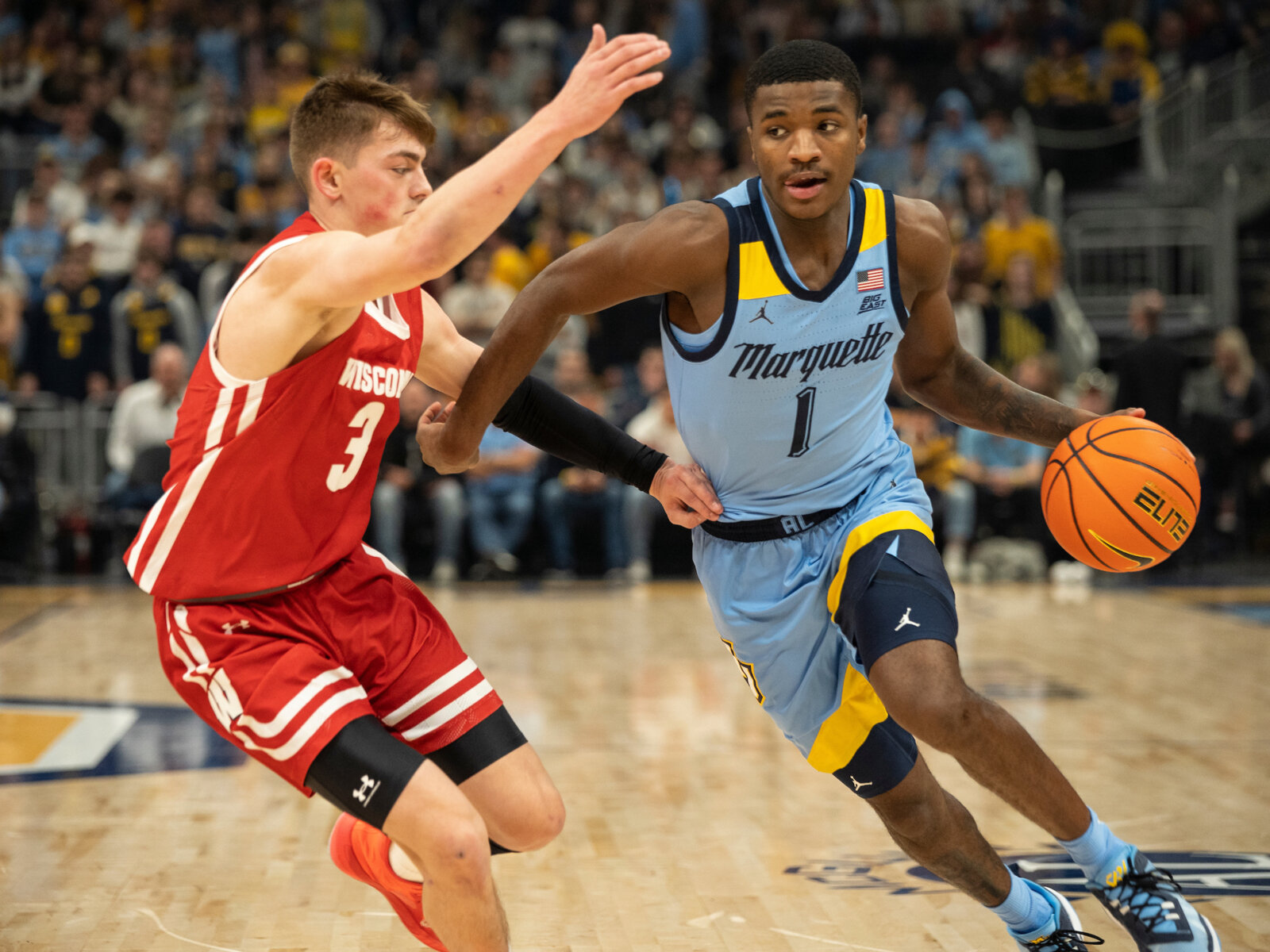 Kameron Jones was on fire Saturday, leading all scorers with 26 points. The 6'4" guard put the team on his back to keep Marquette in the game despite an underwhelming first half.
3. More time for Tyler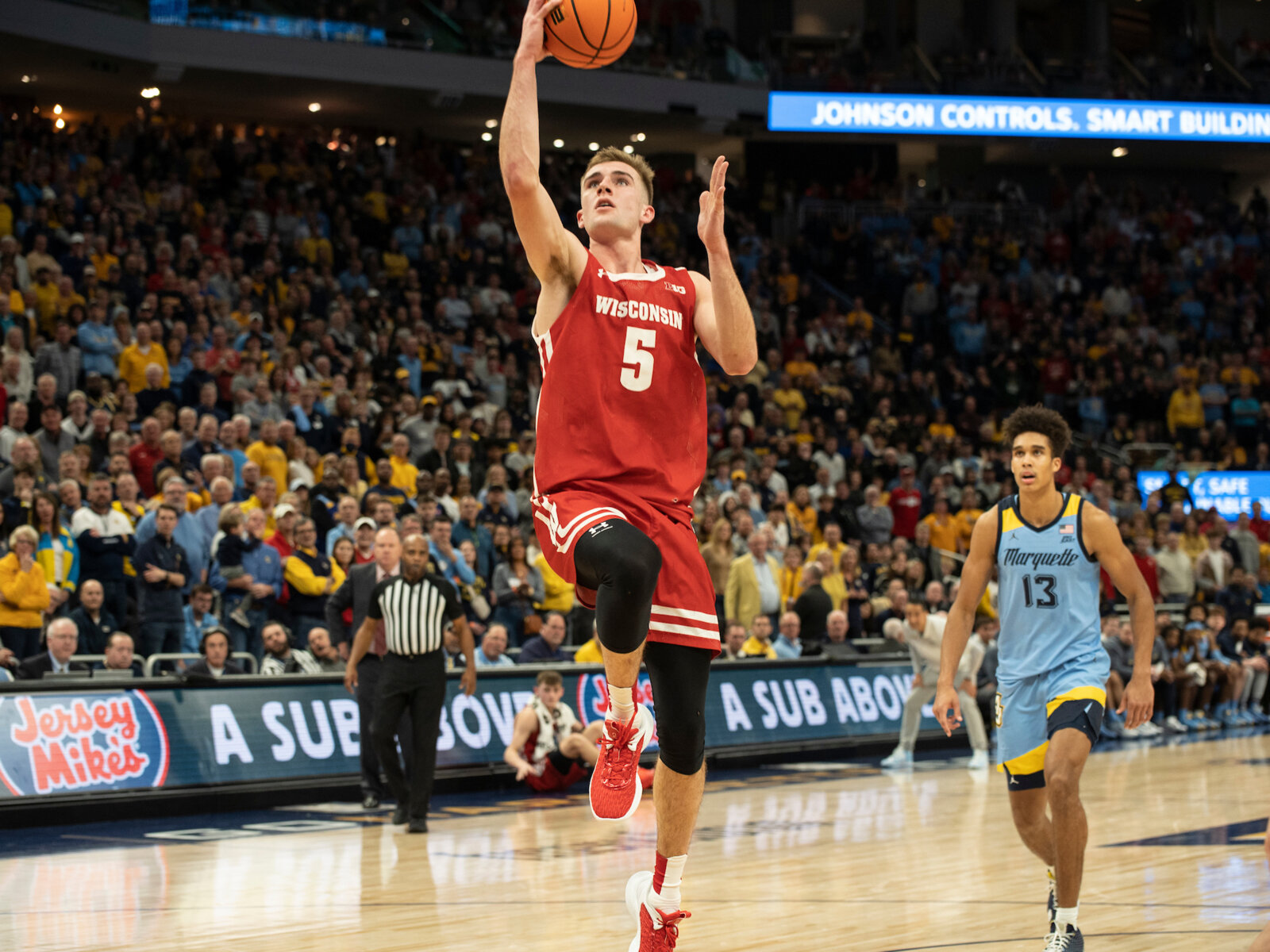 Tyler Wahl put up five of his 15 points in overtime. Although he didn't contribute big numbers throughout the first two halves, he came up clutch at the biggest moments in overtime as the Badgers outscored Marquette 10-7 in the final minutes.
4. Red Panda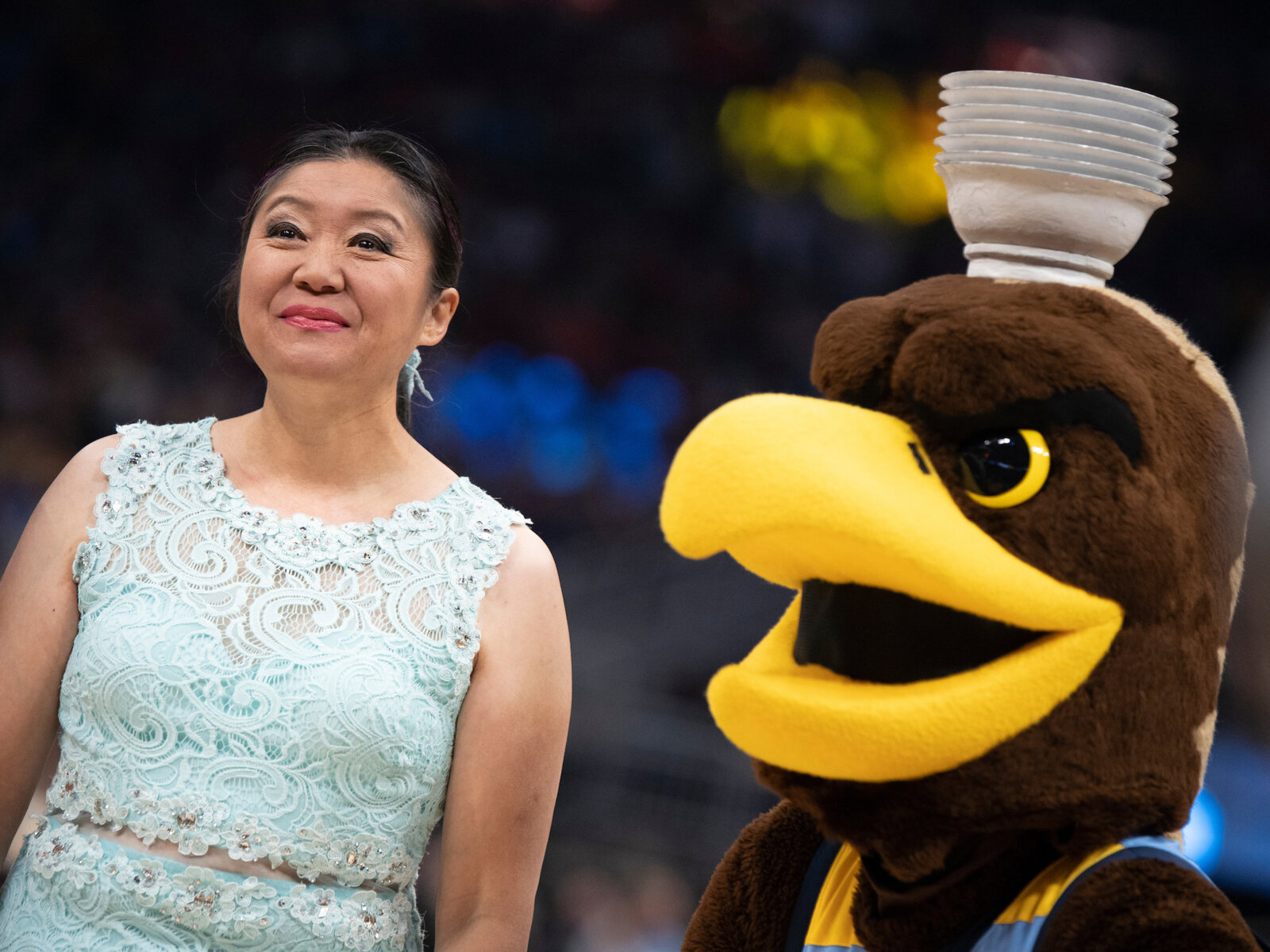 Everyone's favorite halftime performer, Rong Niu (aka Red Panda), paid a special visit to Milwaukee for the game's halftime entertainment. The uber-talented acrobat blew us away with her seven-foot-tall unicycle, catching and balancing multiple ceramic bowls on her feet and head.
5. Dimes from Kolek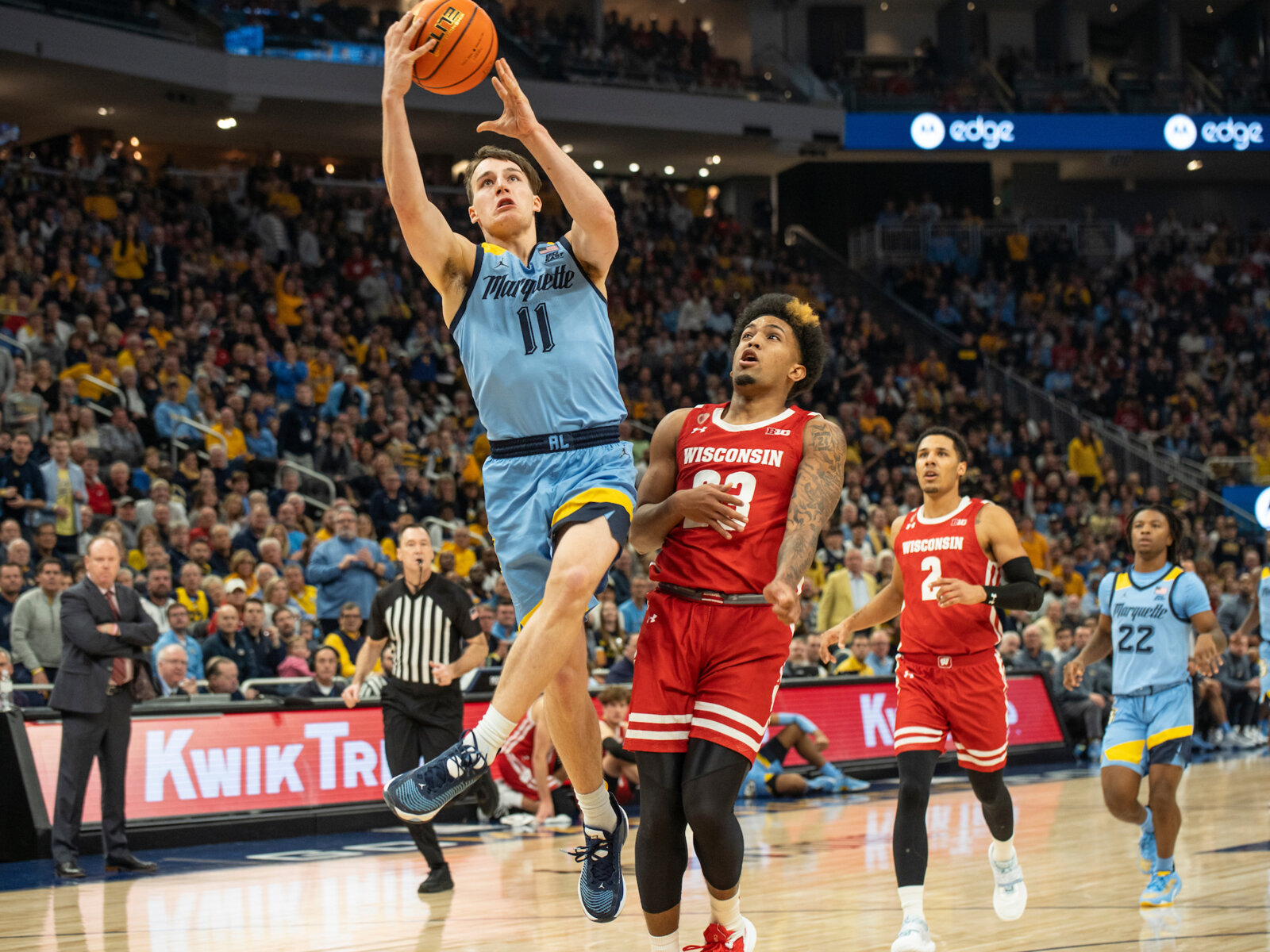 Marquette guard Tyler Kolek led all players with eight assists in the game. The Rhode Island native only put up six points, but he got his entire team involved by dominating control of the ball for Marquette.
6. The freshman continues to impress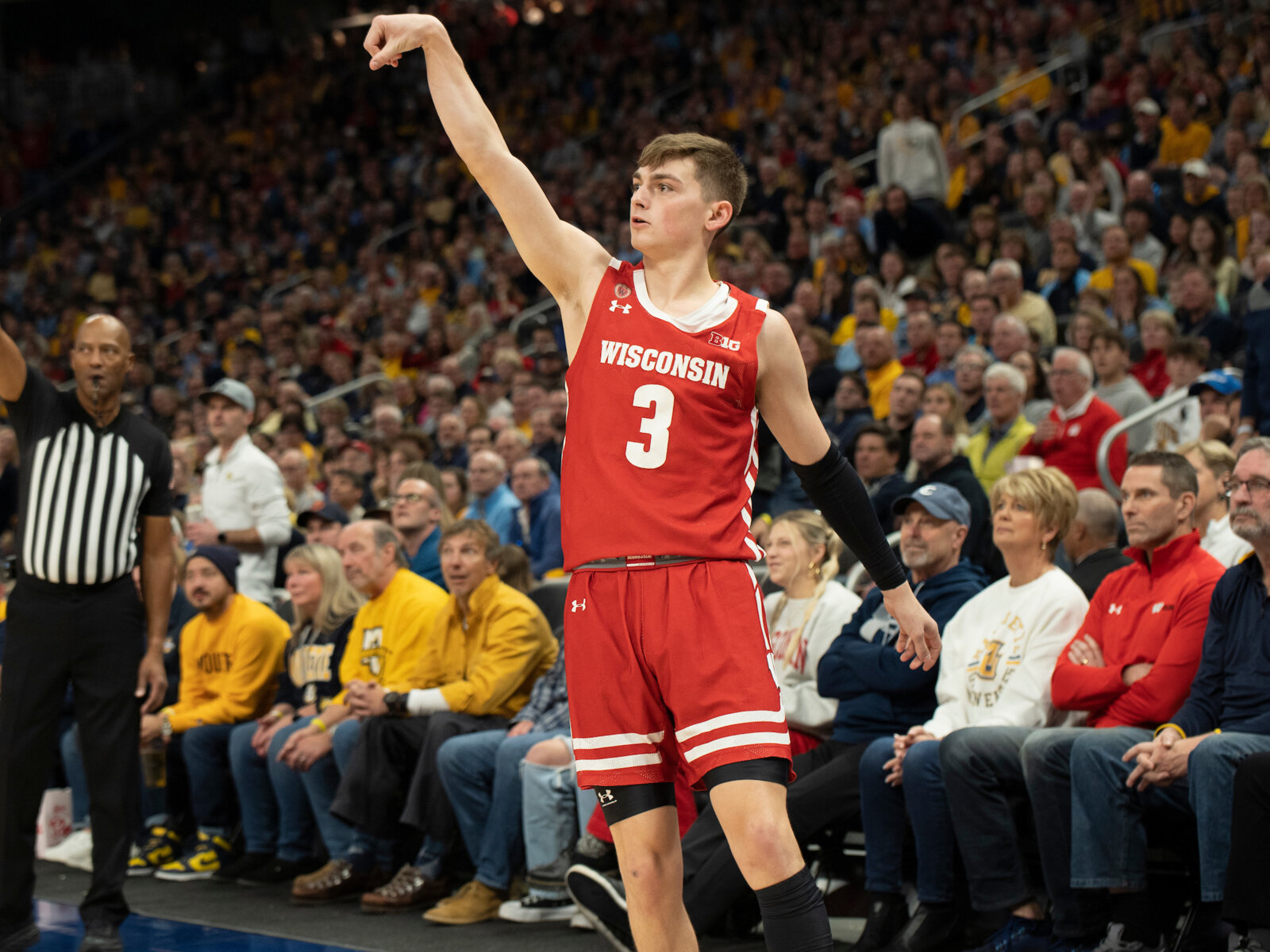 Wisconsin freshman Connor Essegian had another impressive game for the Badgers. Despite playing limited minutes due to foul trouble in the second half, Essegian had some huge buckets throughout the contest. Essegian had 12 points in just 22 minutes on Saturday.
7. Down goes Marquette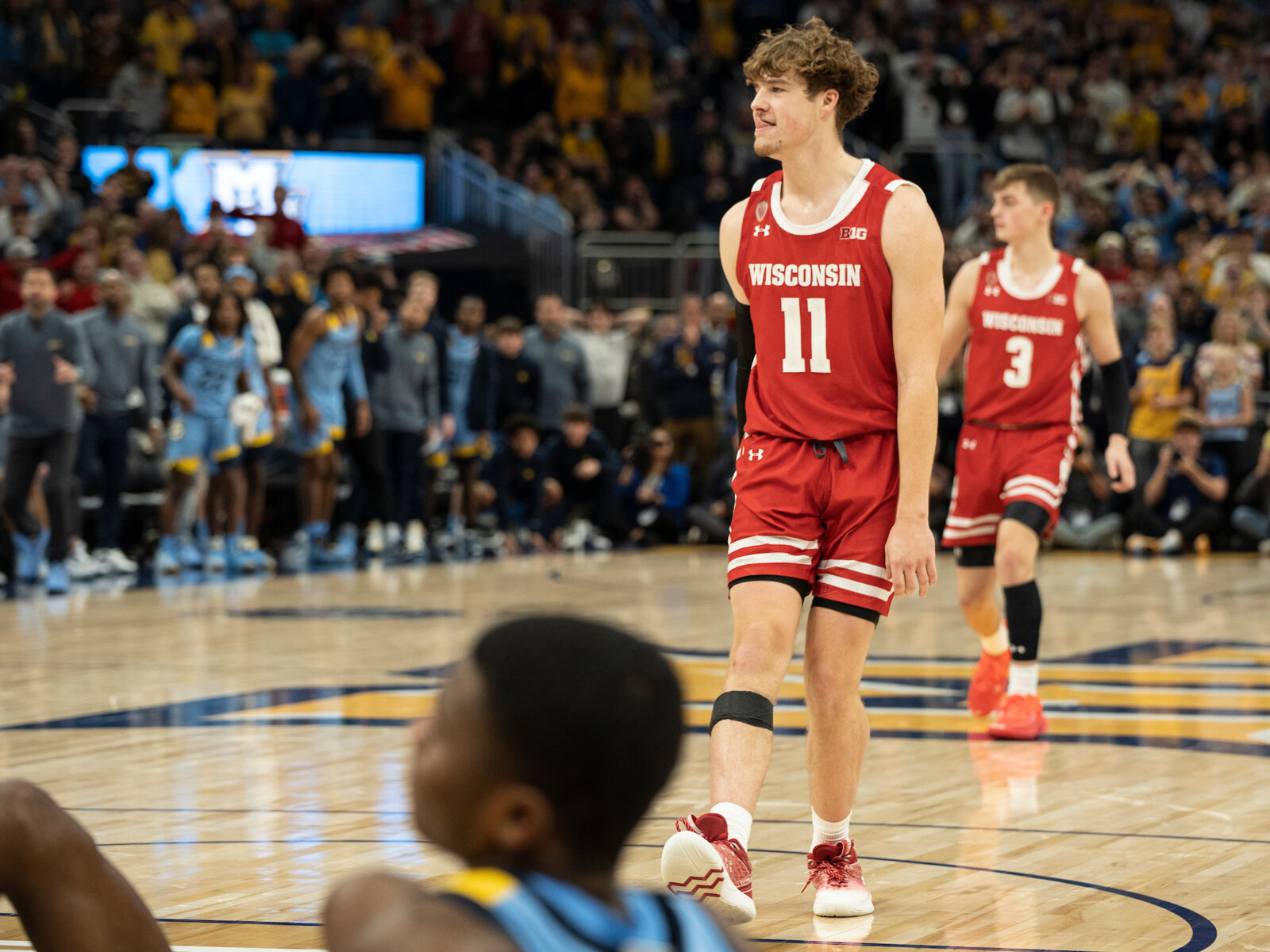 Despite an entertaining second half from Marquette to erase the Badgers' big first half lead, Chucky Hepburn and company were too much to handle. Hepburn built the Badgers lead with his perfect shooting in the first half, and his absence in the majority of the second half allowed MU to inch back and make things interesting. Wisconsin was able to regain momentum when Chucky returned, and big shots from Davis, Klesmit and Wahl in the final minutes helped Wisconsin close things out in overtime.