Fiserv Forum witnessed history last night as the number one ranked Wisconsin Badgers women's volleyball team clashed with the Marquette Golden Eagles in a thrilling I-94 showdown. The away team ultimately triumphed, defeating Marquette three sets to one, in a crowd full of Wisconsin and Marquette fans alike. This nail-biting match not only showcased incredible athleticism and skill but also set records as the highest-attended women's sporting event in Wisconsin and the largest NCAA indoor regular-season match, drawing a massive crowd of 17,037 fans.
Let's take a closer look at some of the most captivating moments from the special evening.
1. Sarah Franklin's milestone moment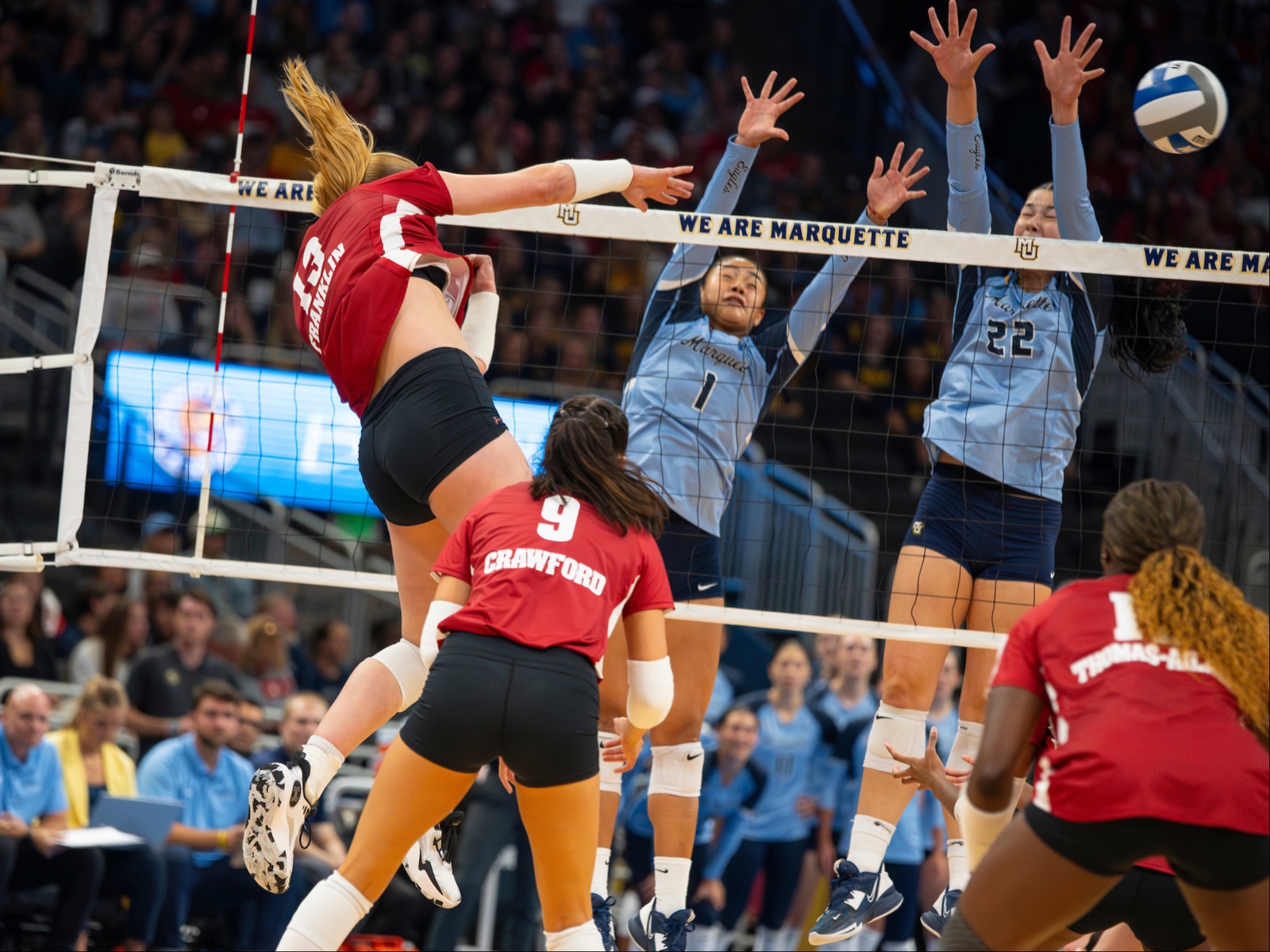 In a touching display of accomplishment, Sarah "Frank the Tank" Franklin of Wisconsin achieved her 1,000th career kill in the first set, a more than impressive milestone from one of the top players in the country.
2. Dominant defense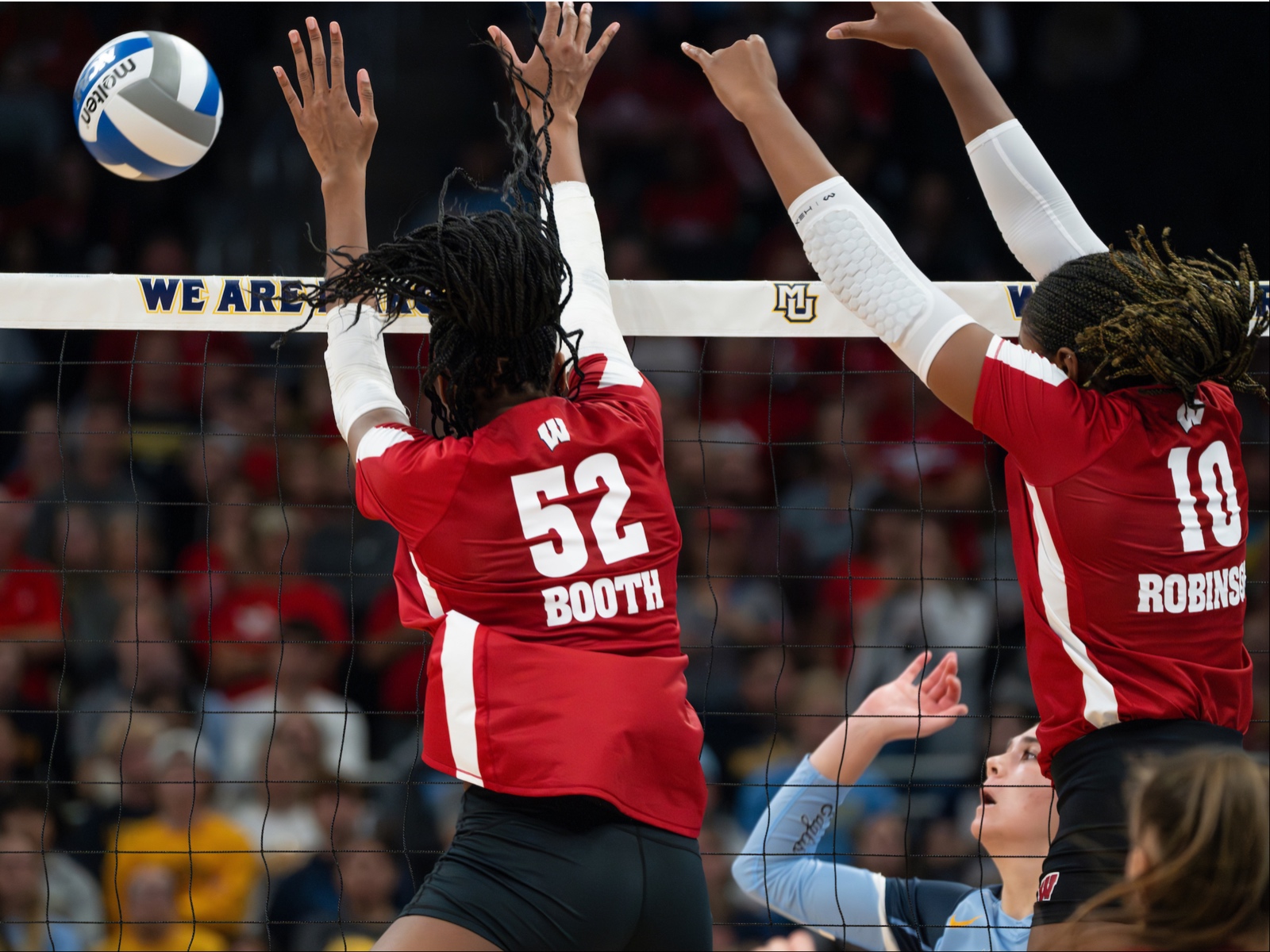 Carter Booth and Devyn Robinson showcased their impeccable teamwork with a towering block in the fourth set. Their synchronized efforts shut down Marquette's attack, which gave the top ranked Badgers trouble throughout the match.
3. Ready for action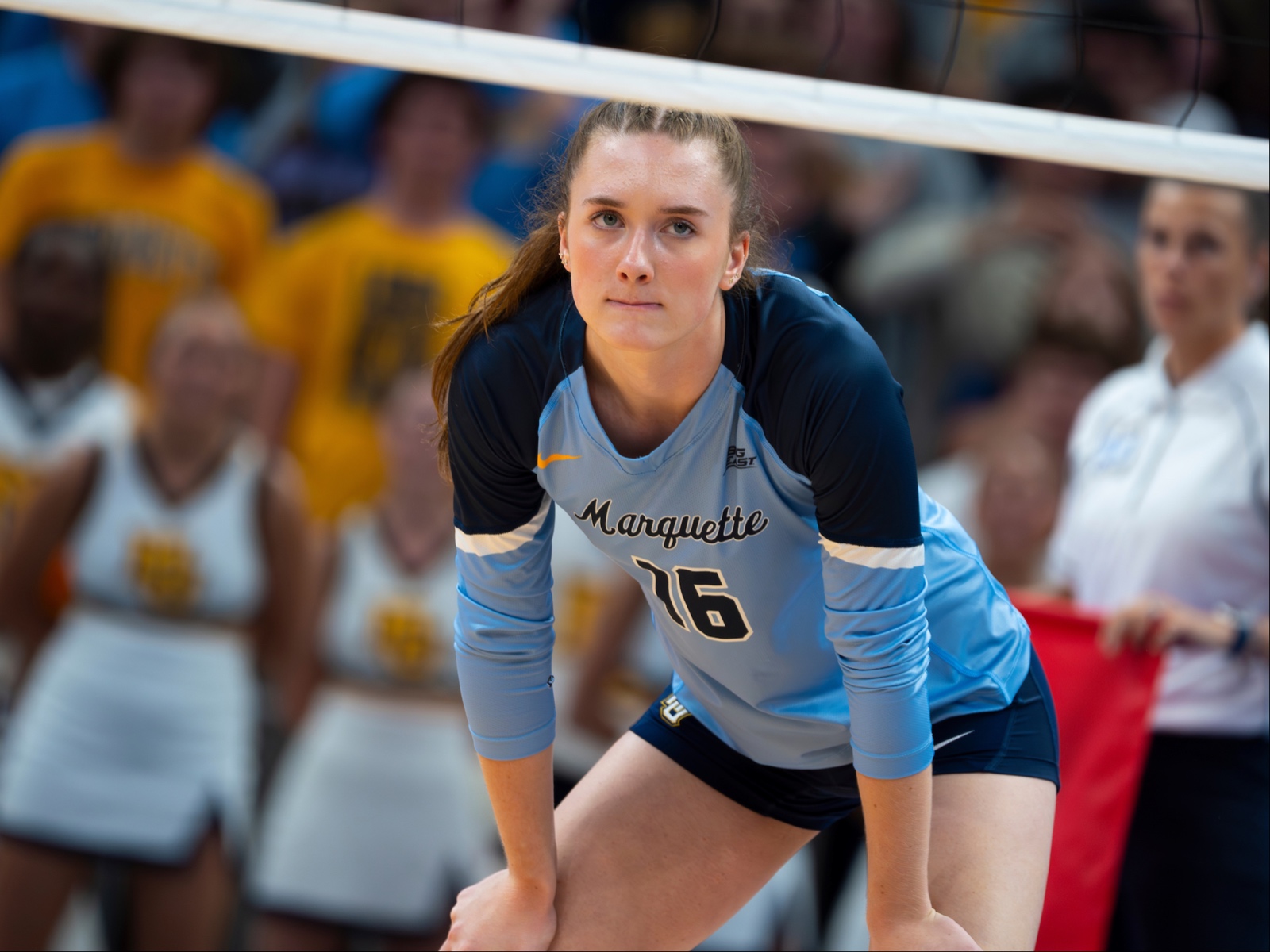 Marquette sophomore Ella Holmstrom was poised and focused as she awaited the incoming serve in this photo.
4. UW Field House East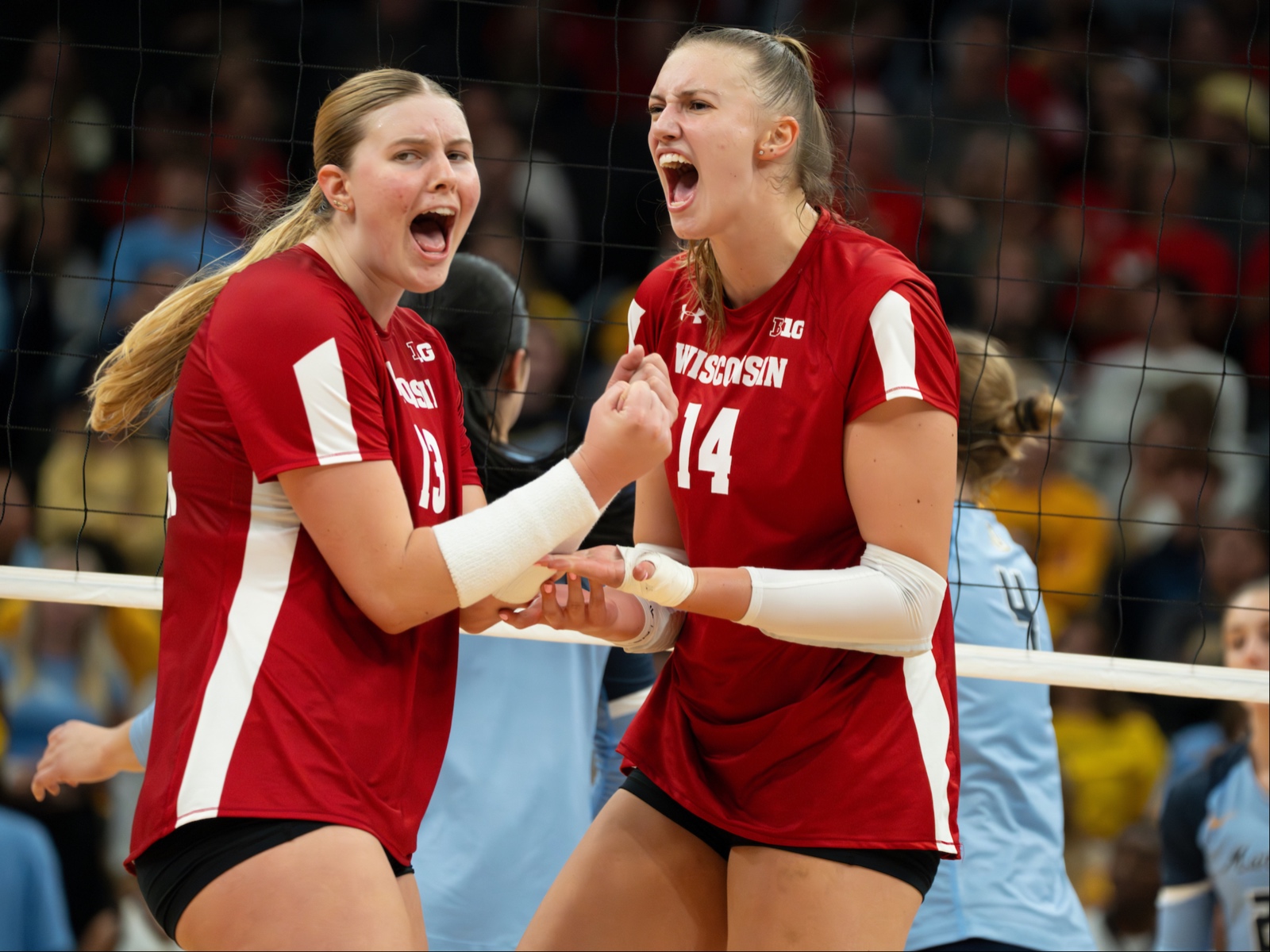 As the Badgers extended their lead in the fourth set, Sarah Franklin and Anna Smrek couldn't contain their excitement. This dynamic duo fueled the team's momentum and the crowd's energy, which was built of a slight majority of Wisconsin fans.
5. Intense moments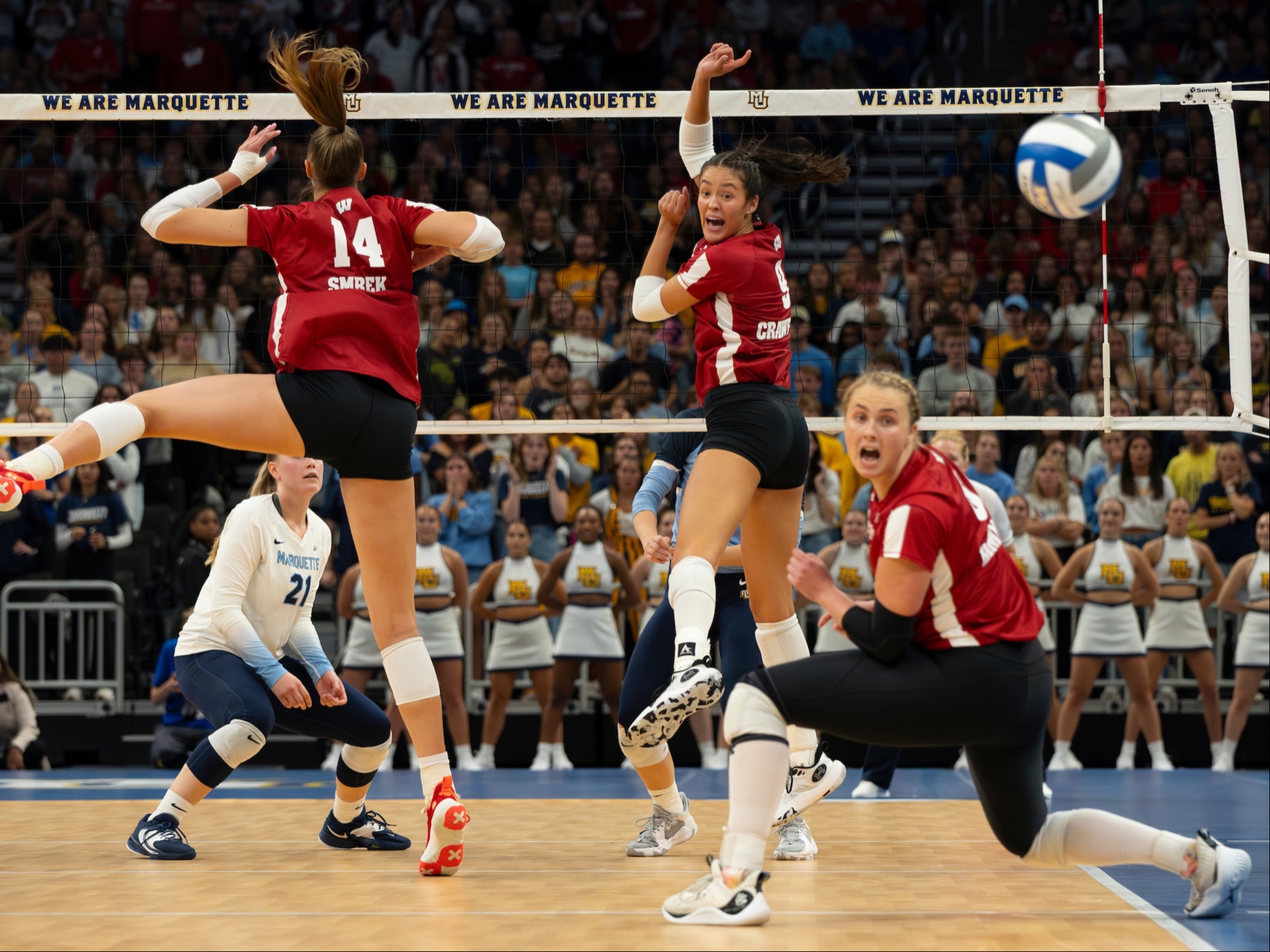 In the third set, tension gripped Fiserv Forum as the ball fell just out of bounds, securing a narrow 26-24 win for the Badgers, in what certainly felt like a deciding moment of the match. The expressions on the players' faces reveal the intensity of the moment.
6. Marquette's spirited bench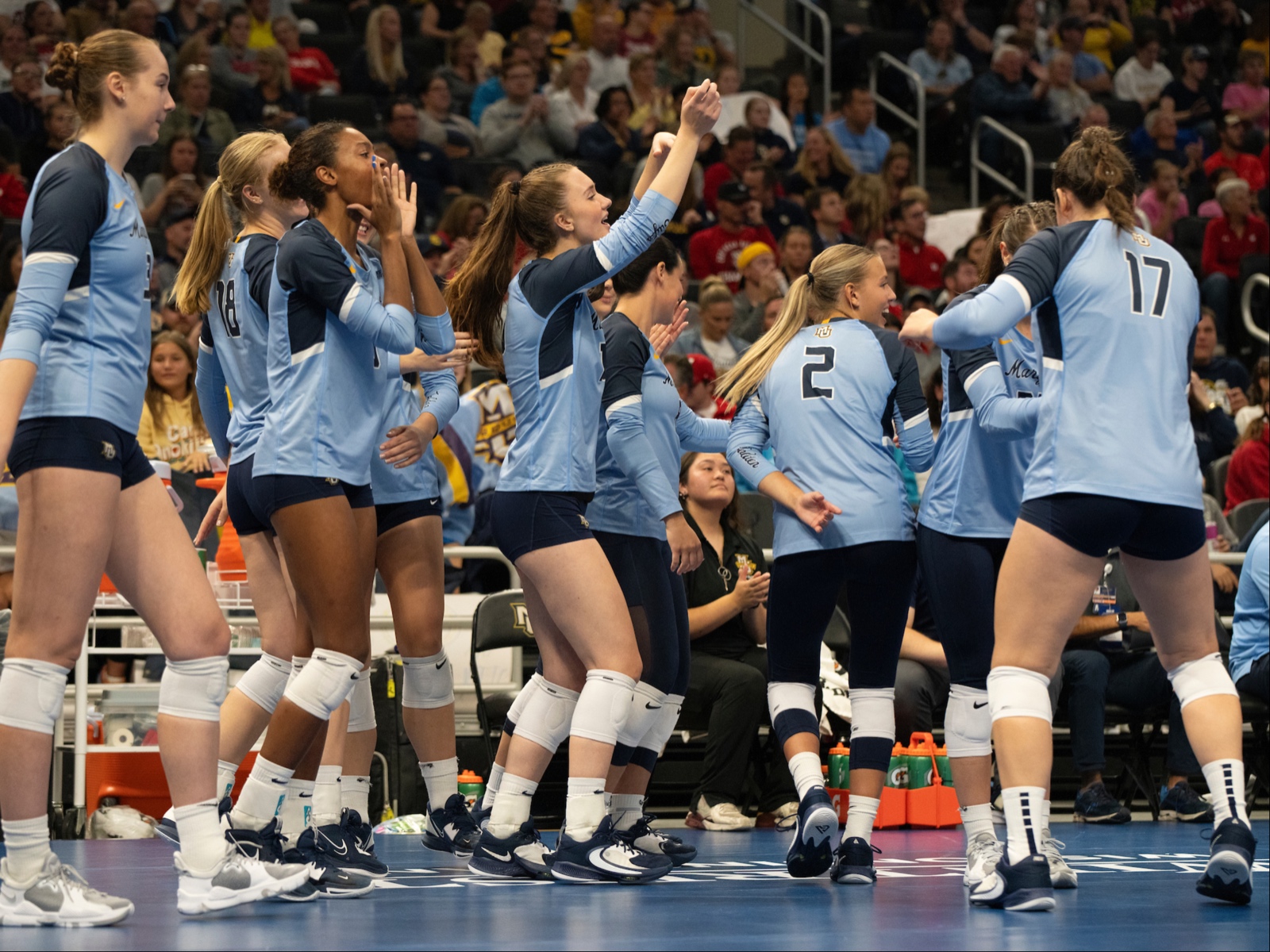 Even in the face of tough competition, the Marquette bench cheered on their teammates during their second set victory. Their unwavering support added to the electric atmosphere.
7. "Ace Ventura"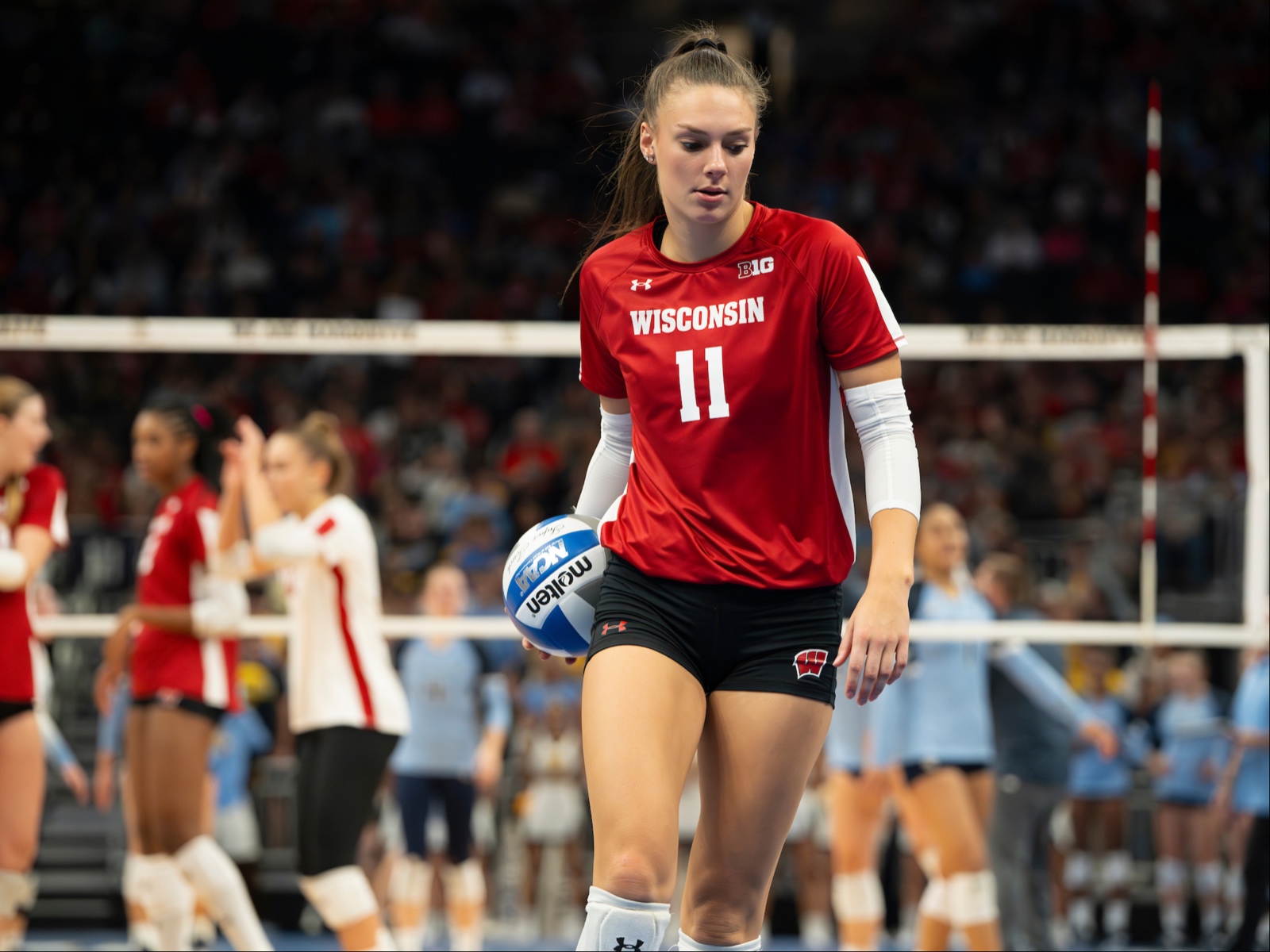 Izzy Ashburn made history by breaking the all-time Wisconsin record for aces with 167. This photo captures the moment just before one of her powerful serves.
8. Anna Smrek's sky-high slam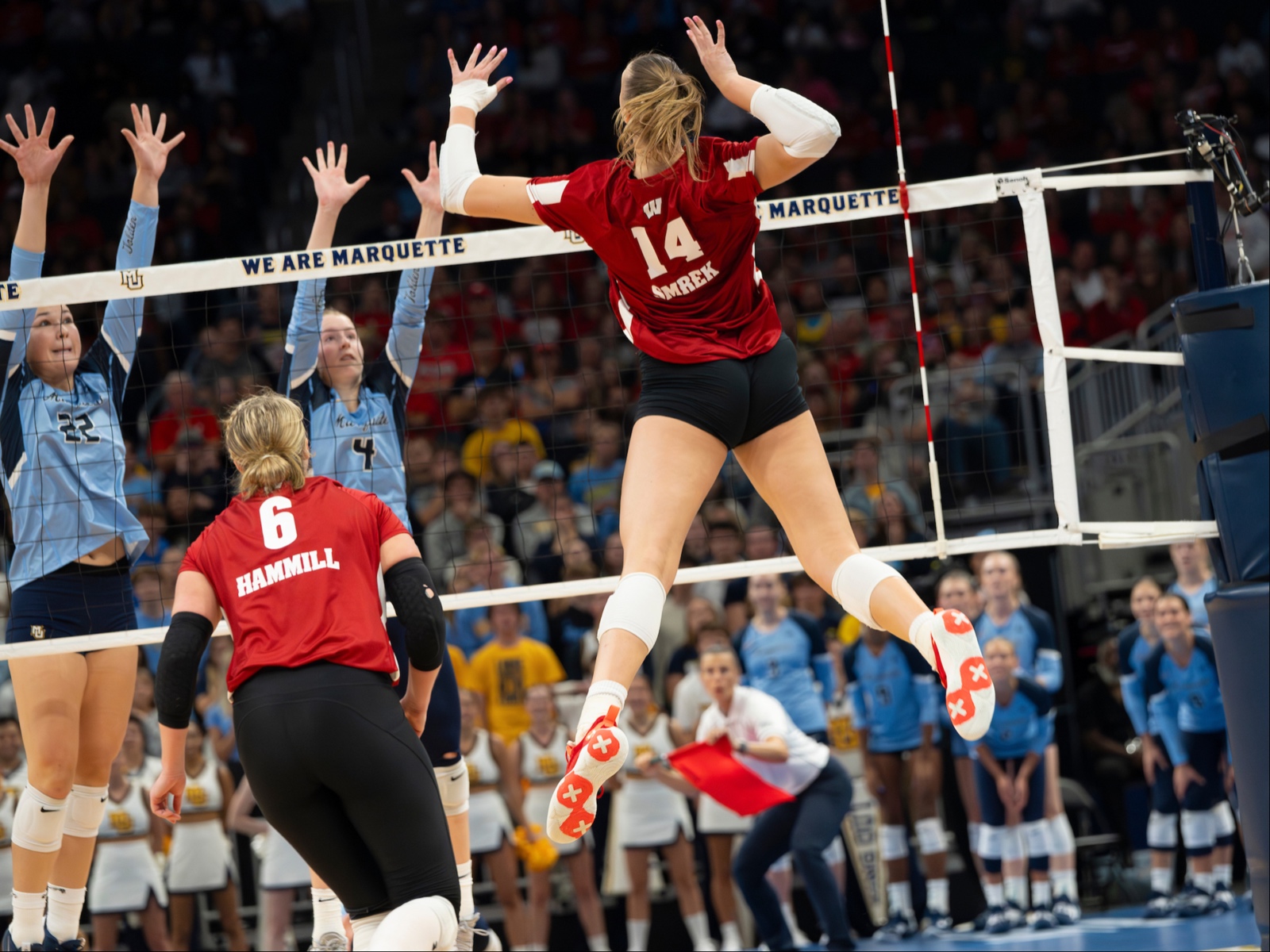 Displaying her best Greek Freak impression, 6'9" junior Anna Smrek reached new heights with one of her many devastating kills in the final set of Wednesday's match. Her dominance at the net was a sight to behold.
9. Freshman power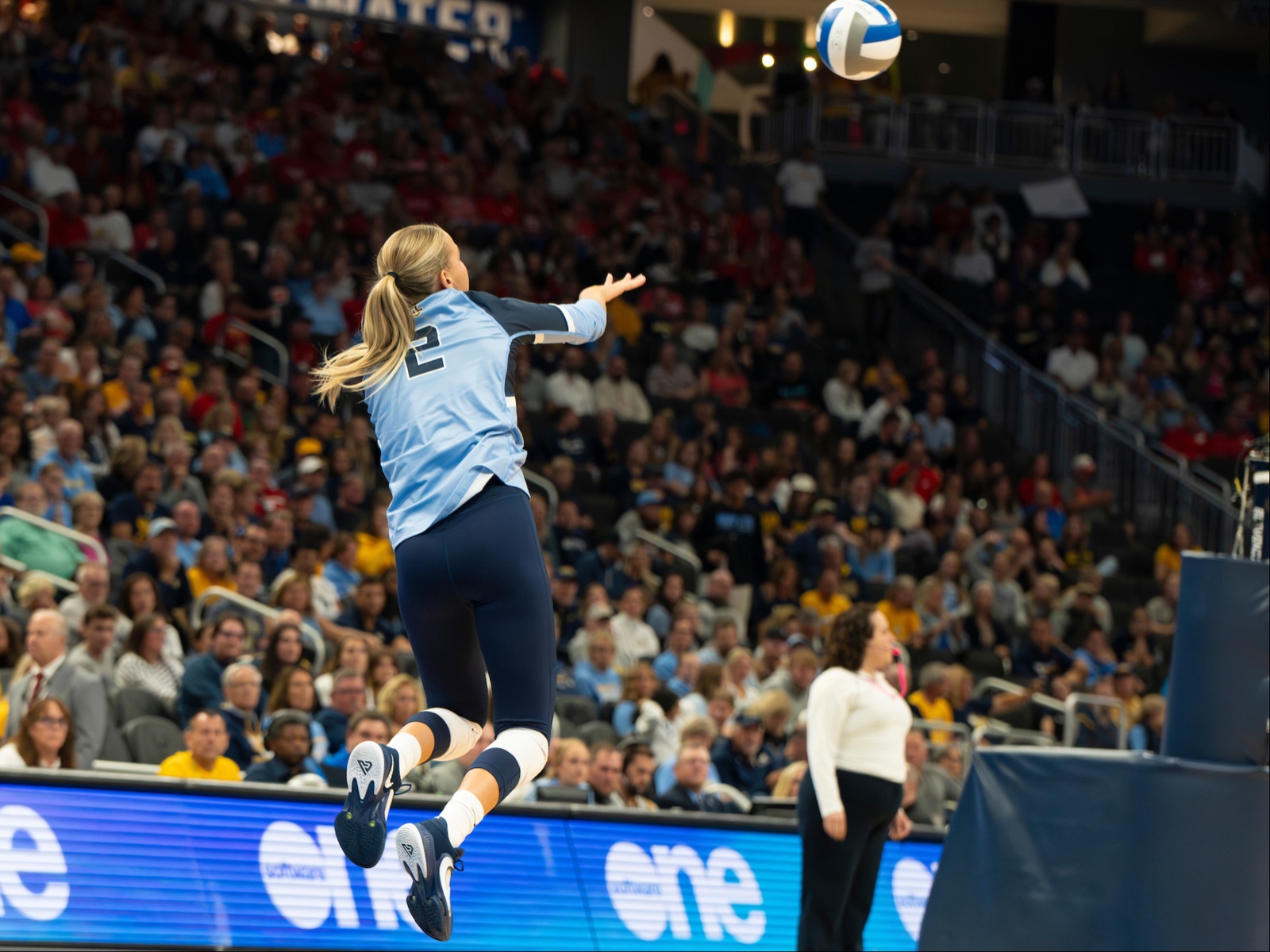 Marquette freshman and Burlington native Molly Berezowitz showcased her serving prowess in the second set. Her homegrown composure and skill will do her well at Marquette.
10. A record-breaking crowd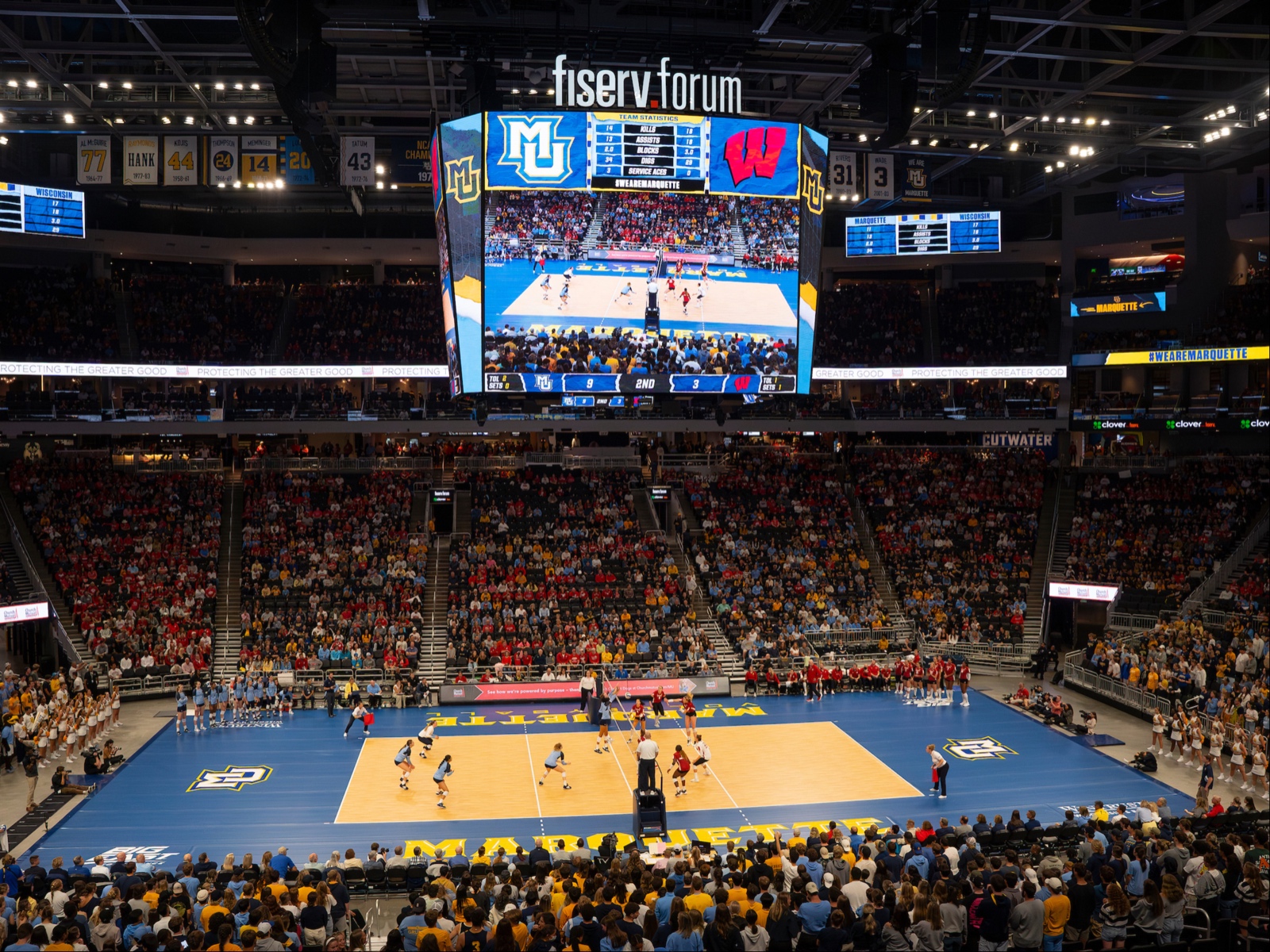 This awe-inspiring shot of the packed Fiserv Forum captures the essence of this record-setting event. With 17,037 fans in attendance, this game will forever be etched in history as a testament to the passion for women's volleyball in Wisconsin.