Kelly Lambeth is the store manager of the Wheel & Sprocket in Bay View and she says that business is already up over last year – and last year was a record year for the company.
Just about everywhere in the country, the demand for bicycles surpasses the supply. And why is this? You probably guessed it.
"The pandemic prevented people from going to gyms, so outdoor sports like bicycling really took off. People of all ages are getting into biking again, from kids and teens to adults who haven't been on a bike in 30 years," says Lambeth.
There are plenty of bike shops in Milwaukee, so if you're looking to get on two wheels in the near future, you have myriad places to snoop around for the right cycle. Milwaukee is also home to a bike share program, Bublr Bikes, so renting a bike is possible, too.
Regardless of where you buy a bike or what kind of bike you decide on, be sure to be nice to your body and brain by springing for safety gear, too.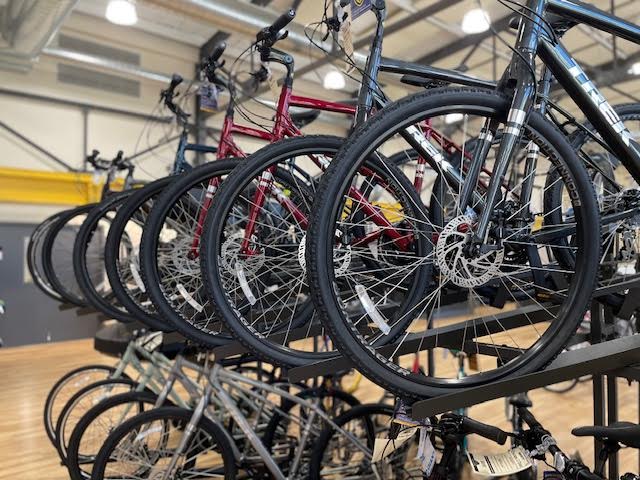 Ben's Cycle
1013 W. Lincoln Ave., (414) 384-2236
benscycle.com
Established in 1928, Ben's Cycle has been family-owned and operated in the same Milwaukee neighborhood for more than 90 years. They sell and service just about every bike you can imagine and if it's not in their huge inventory, they'll help you find it.
Bigfoot Bike & Skate
350 E. Ward St., (414) 332-3479
bigfootbikeandskate.com
Bigfoot's Bay View storefront sells bikes and offers bike repairs. They also sell roller-skates, skateboards, scooters, safety equipment and more.
The Bikesmiths
2865 N. Murray Ave., (414) 332-1330
thebikesmiths.com
The Bikesmiths is a full-service bicycle shop on Milwaukee's East Side. The shop has been in operation since 1981.
Bublr Bikes
bublrbikes.org
Bublr Bikes is Milwaukee's bike share program that allows riders to rent a bike by the minute and return it to the same or a different dock. Bublr stations are also in Wauwatosa and West Allis. Go to the website to find a Bublr station nearest you.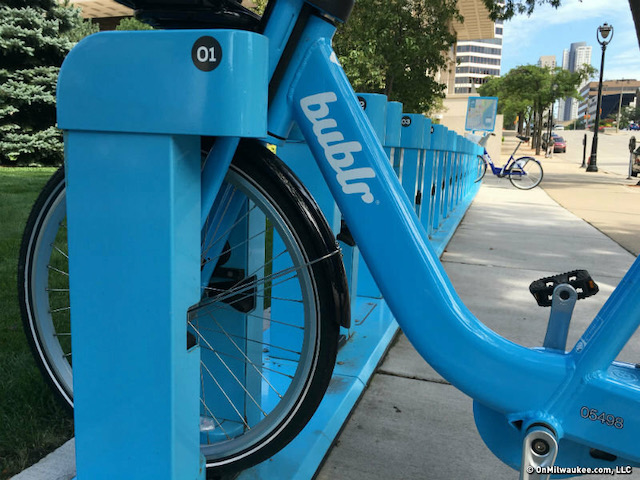 DreamBikes
2021A N. Dr. Martin Luther King Jr. Dr., (414) 763-0909
dreambikes.org
DreamBikes is a nonprofit organization and full-service bike shop that refurbishes and returns bikes to the community, as well as sells them to the public. They also provide jobs for teens.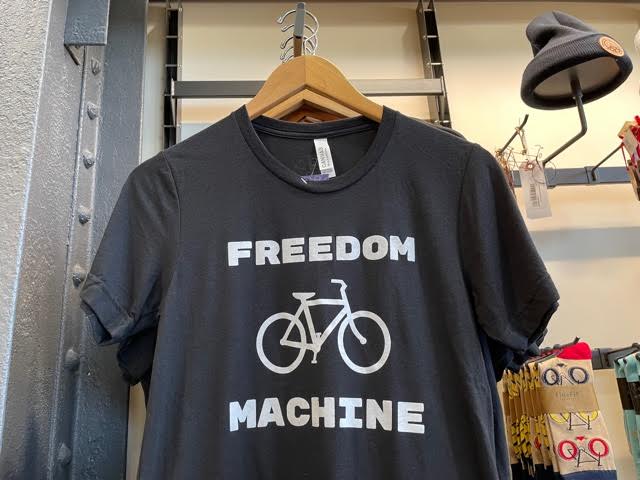 Emery's Cycling
9929 W. Lisbon Ave., (414) 463-2453
emerys.com
Emery's has been family-owned since 1963 and sells road bikes as well as exercise bikes. They also sell other fitness equipment and have a second location in Menomonee Falls.
Erik's
1819 E. Kenilworth Pl., (414) 831-9300
eriksbikeshop.com
Erik's is a Midwest chain that has been around since 1977 and sells and services all types of bikes. This is the only location in the City of Milwaukee, but there are numerous other Erik's in the surrounding suburbs.
Everyday Cycles
826 E. Locust St., (414)585-0366
everydaycycles.com
Everyday Cycles specializes in custom bikes but can fix or refresh any kind of bicycle. They also have a solid selection of Fatback, Adventure Cycling and Urban Assault/Commuting gear.
Truly Spoken Cycles
604 E. Center St., (414) 263-2453
trulyspokencycles.com
This Riverwest-based bike shop is a full-service shop and retail space. They are currently also selling bikes online due to the pandemic. Truly Spoken also takes trade-ins.
Vulture Space
651 N. Plankinton Ave., (414) 301-1661
vulturespace.org
Vulture Space is a community endeavor of The Milwaukee Community Bicycle Project. They rebuild, fix, rent and sell bikes.
Wheel & Sprocket
187 E. Beecher St., (414) 234-5500
wheelandsprocket.com
Wheel & Sprocket has numerous suburban locations, but in 2020 opened their first shop in the City of Milwaukee. The space is a former lumber industry equipment manufacturing facility that's now a full-service bike shop, event space and home of the Joy Ride Cafe.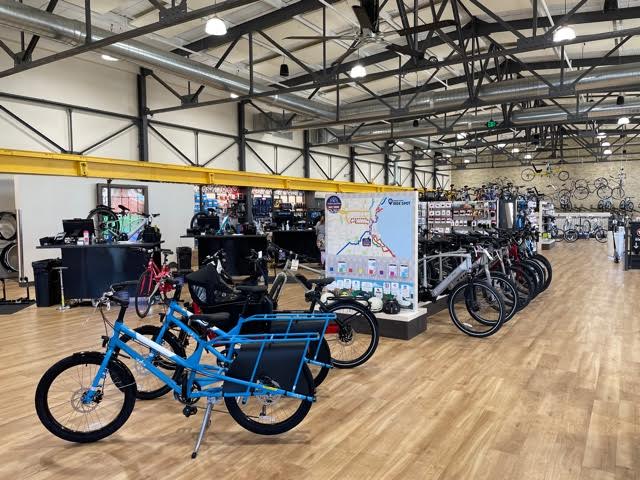 Molly Snyder started writing and publishing her work at the age 10, when her community newspaper printed her poem, "The Unicorn." Since then, she's expanded beyond the subject of mythical creatures and written in many different mediums but, nearest and dearest to her heart, thousands of articles for OnMilwaukee.

Molly is a regular contributor to FOX6 News and numerous radio stations as well as the co-host of "Dandelions: A Podcast For Women." She's received five Milwaukee Press Club Awards, served as the Pfister Narrator and is the Wisconsin State Fair's Celebrity Cream Puff Eating Champion of 2019.