"Bar Month" at OnMilwaukee.com – brought to you by Stoli Vodka, Altos Tequila, Fireball, OR-G, Jim Beam, Plymouth Gin and 2 Gingers – is back for another round! The whole month of February, we're serving up intoxicatingly fun articles on bars and clubs – including guides, the latest trends, bar reviews, the results of our Best of Bars poll and more. Grab a designated driver and dive in!
All aboard, Milwaukee!
The streetcar has been approved and in just a few years you'll be able to hop aboard. Why not have some fun with it and make one of your first rides a pub crawl?
Here is our initial route – what would you add to it? And don't forget, this is just the starting section for the new Milwaukee Streetcar, so more fun bar crawls to come!
The upscale sports bar named after a baseball term is a great spot anytime of day – but since it is early in the route you may as well as get the award winning Bloody Mary. Eventually the snow will finally melt and you can enjoy the ample outdoor street seating under the awning.
A big part of Benelux's success is due to its beautiful rooftop patio. The second-story open-air dining space offers a great view, something Milwaukeeans are more than willing to take advantage of during the warmer summer months. The beer list is plentiful, but don't miss the beermosa!
Distil focuses on craft cocktails and stocks more kinds of bourbon than almost any other bar in the United States – and likely the world. It also serves up great Wisconsin cheeses and charcuterie so now is the perfect time for a light snack along your route.
The down-home welcome and atmosphere at My Office will make you consider staying off the streetcar. And, honestly, if it were our office, we'd never get anything done there. It may be your first visit to the 38-year-old "office" – but it won't be your last.
Flannery's is much more than just another bar with an Irish name. It's comfortable and large enough for people of all ages and interests to gather. Plus, if you've never rolled a round of bar dice with Marty, one of the city's legendary barkeeps ... well, you just haven't lived in Milwaukee.
Victor's was the OnMilwaukee.com champion of "Best Cougar Bar" for years on end. The thumpin' music and 70's retro feel keeps the dance floor full all night long and after you can long on the huge leather couches.
Points East Pub brings a corner tavern feel while having some of the best wings in town. The pub recently added a new back bar recently to accommodate the crowds so you should be able to snag a seat. Now is the perfect time to add some food to the belly as well -- once you smell those wings you won't be able to resist.
Karma boasts more than 17 HDTVs for you to catch whatever game is on while you roll through this stop. If the weather is favorable you can head out to the covered back patio to enjoy your cocktail.
You'll most likely be asking yourself "Is this it?" until you step inside This Is It. It's one of those unmarked bars; a bit hard to find. Inside, you are taken to another time – and it is always a great one.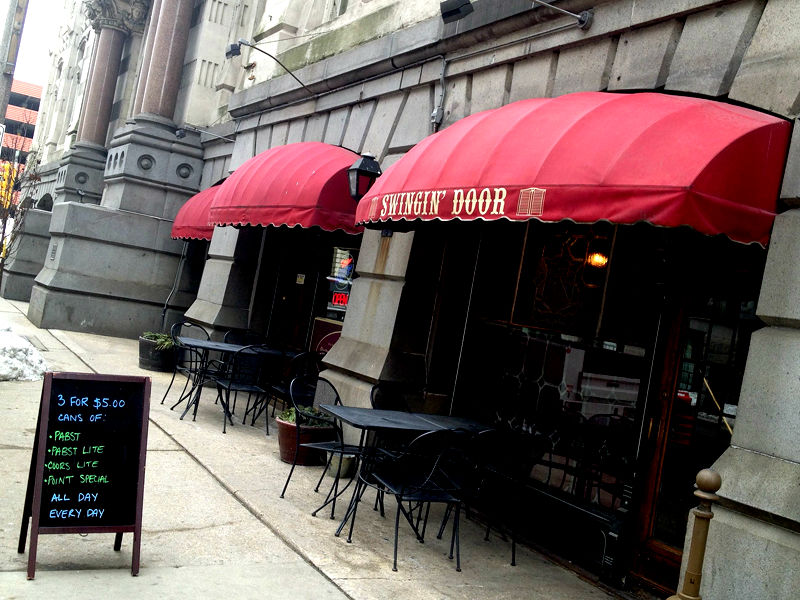 It's the kind of bar where everybody will eventually know your name – and you'll want them to. The comfortable wood paneled space keeps your beer fresh and cold – we recommend the Spotted Cow – while keeping you warm and cozy.
We hope you have a great time on the crawl -- but please travel safely afterwards. Uber it, Lyft it, ride the bus or cab it home if you don't live along the route.