Sometimes, beautiful old gems of buildings are hiding in plain sight, disguised as empty or underutilized structures, often slowly – or not so slowly – crumbling before our very eyes. And, just as often, having passed them countless times, we fail to see them and their potential.
That's where new sets of eyes can be the key to saving and breathing new life into these buildings.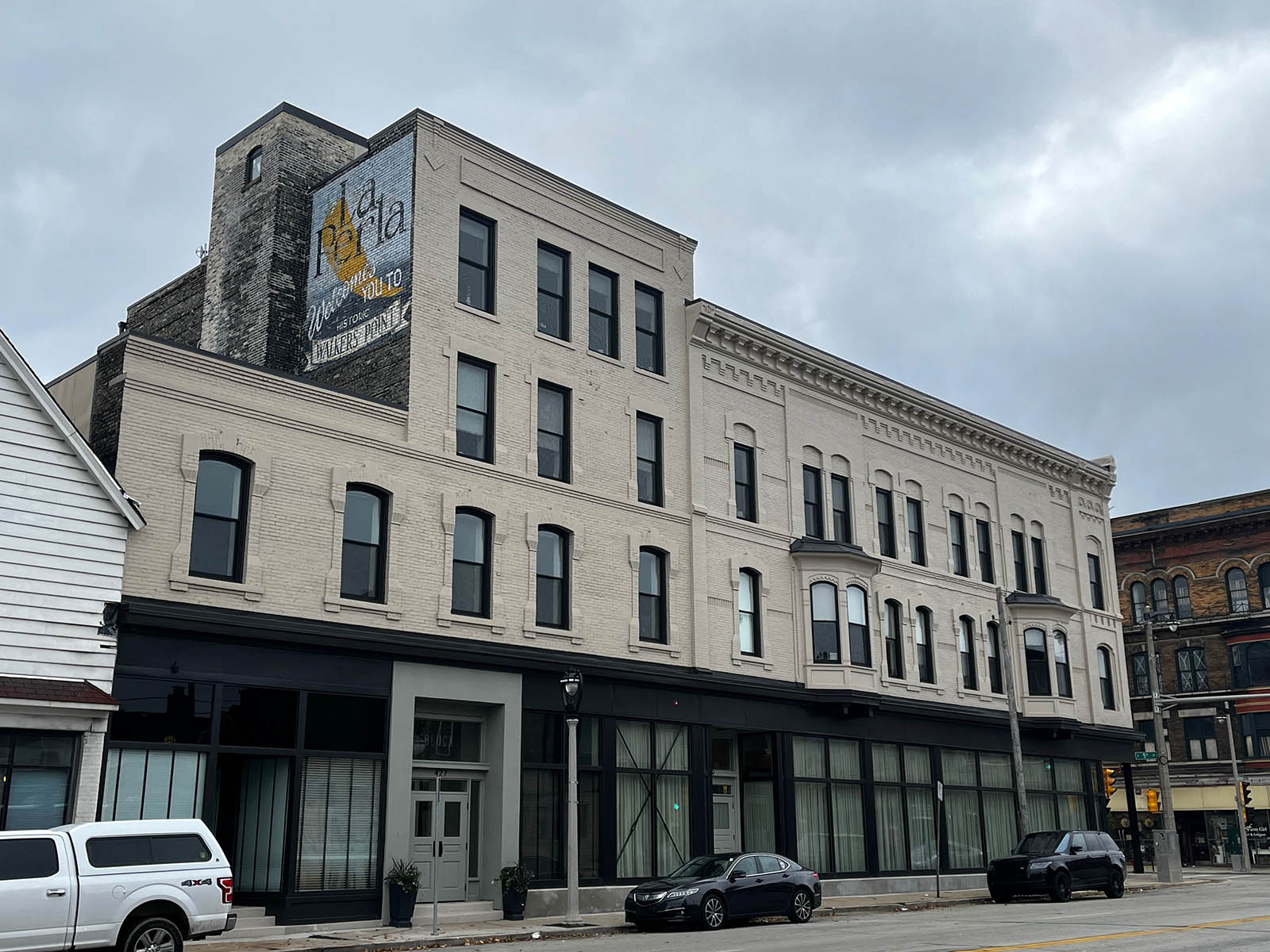 Take, for example, the National Block, 429 W. National Ave., on the southeast corner of 5th and National in Walker's Point. It's been standing tall there since 1882 but for many decades now, it's either been empty or had turned its back to the street, serving as a rooming house, prone to fires and other issues.
Then, current owners – Jay Franke and his partner, David Herro, and Mike and Vicky Morrison – saw it.
"It was just terrible, nobody took care of it," says Franke. "The city was going to tear it down. When we bought it, it really had a lot of damage. It smelled like heavy mold. It was all boarded up."
"The building had created its own little ecosystem," says Mike Morrison, referring to the extent and variety of plant life that had blossomed in the building.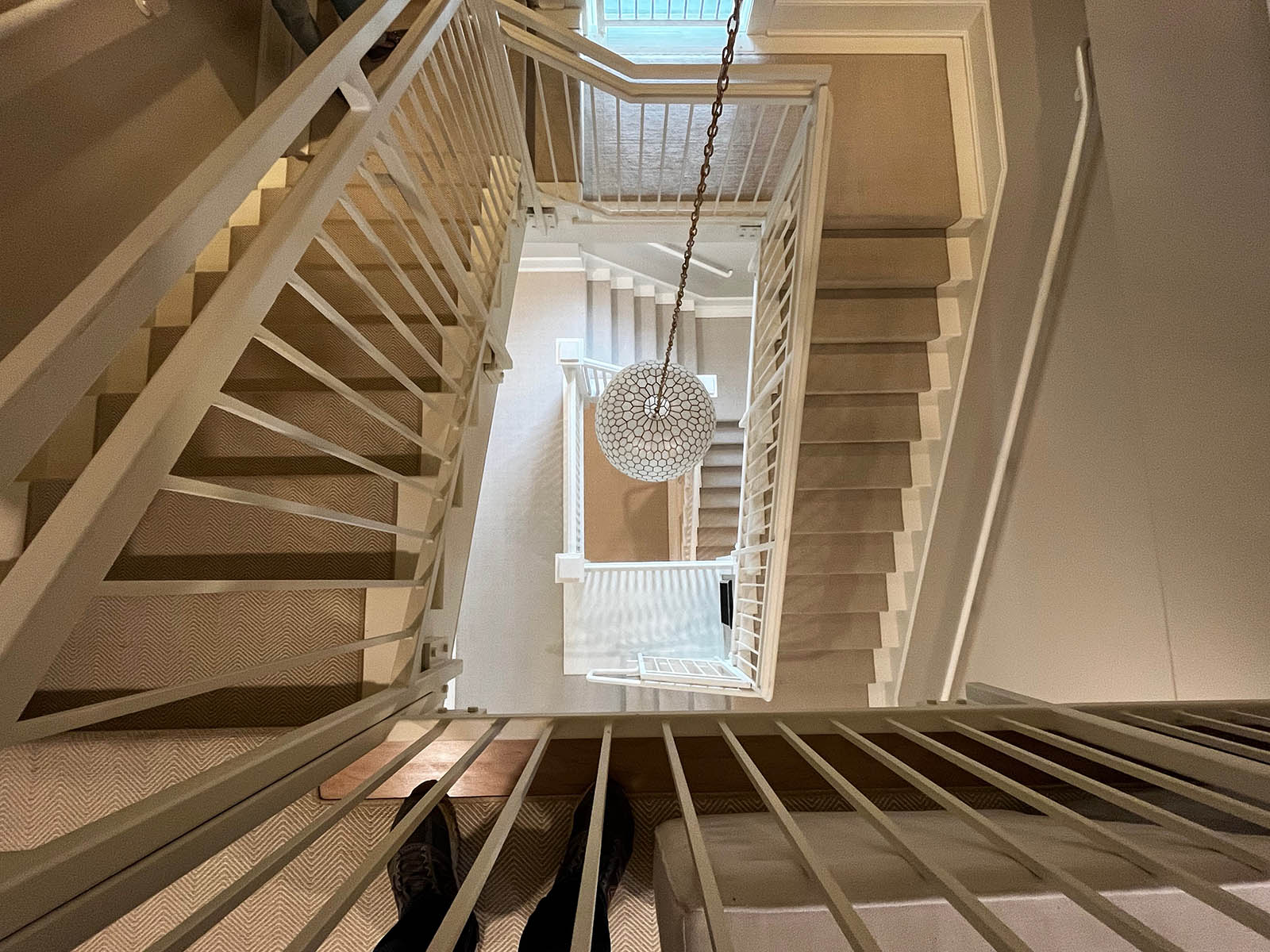 But they could spy what lay beneath, and what stood all around the building.
"We were looking for a project of this nature for probably like three or four years before we landed on this," says Franke. "And we really loved the neighborhood because it's eclectic. It's genuine, and there was the integrity of this building, as well. We wanted to bring that back."
What they did was to completely renovate and restore the entire (mostly) three-story structure, with apartments on the upper floors, The George event space on the main floor and Madcap Lounge on the lower level.
The cream city brick Italianate building was erected in 1882 and appears to have a couple additions to the east: one is a three-story cream city brick building and the other a two-story CCB retail store.
Looking at the facade, it appears possible that the two-story section was built as part of the four-story addition but lost its top two floors at some point, or never had them in the first place.
City permits are unclear as to the exact timeline of when additions went up. Some expansion work was undertaken in 1906 and 1911, and it's possible those permits were for this work.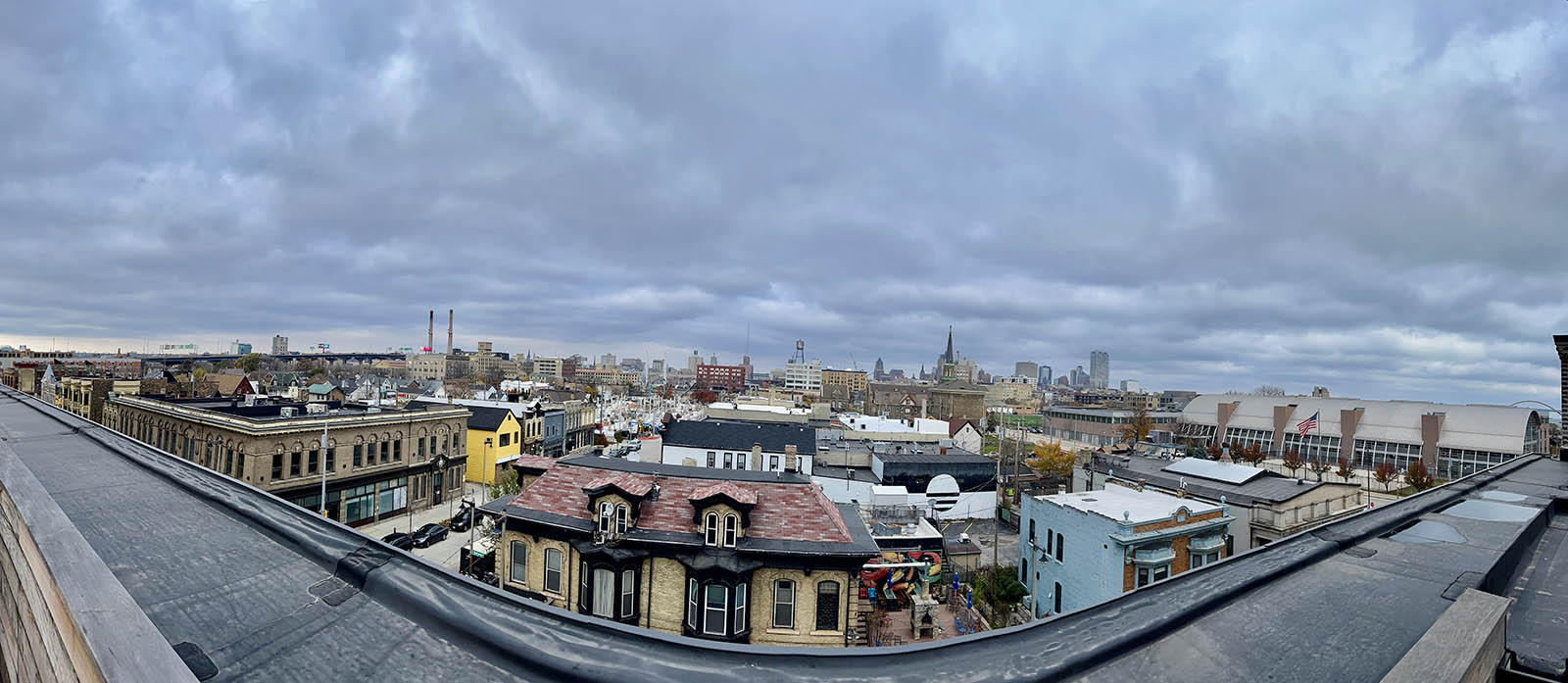 The initial structure was designed by "South Side architect" – as he was referred to at times in newspapers – Andrew Elleson, whose offices and homes were all within a couple blocks of the National Block.
Andrew Elleson, "South Side architect"
Andrew Elleson was born March 15, 1849 in Norway, to Ole and Bertha Elleson, and he emigrated to America in 1860 with his parents. Five years later, he was confirmed at the Scandinavian Lutheran Church, which occupied a frame church on the corner of 2nd and Scott Streets in Walker's Point.
By the mid-1870s, Elleson was working as a carpenter and living on 5th Street, just one house south of Walker Street.
Elleson married Paulina Laubser and by 1880 they had two sons, George, age 5, and Albert, age 2, and were living on South 5th Street, just north of Madison Street.
The 1881 city directory is the first to list Elleson's profession as "architect," with offices (and perhaps a residence) at what would now be 236 S. 2nd St., if it hadn't been torn down.
The following year, a daughter, Lillian, was born.
Although it's unclear where Elleson learned his architectural skills, he did not work alone. For example, architect Henry Rotier got his start as an apprentice to Elleson in 1883 and within three years had become a draftsman. In 1888, Rotier left to work at James Douglas' practice.
In 1882, Elleson designed the cream city brick replacement for the frame church in which he was confirmed on 2nd and Scott, and in 1885 he drew St. Peter's Evangelical Lutheran Church six blocks west.
In 1890 he submitted drawings for a hall in a competition for a new home for the Harmonic Society on 6th and Mineral, in Walker's Point, where much of his work was executed, including the Norwegian Free Church at 7th and Madison.
He also designed commercial buildings in the neighborhood, as well as homes, including a set of backyard brick rowhouses that still survives on 3rd and Greenfield.
A little further afield, he drew the former Third Ward industrial building at 143 N. Broadway and much beyond, he designed plans for a new post office in Manitowoc in 1891.
All the while, Elleson's private life had its ups and downs. Having divorced Paulina, the 40-year-old Elleson married Caroline Weisel, who had been born in Germany 22 years earlier and who had likewise been divorced.
Just five years later, Carrie died and in 1896 Elleson married fellow Norwegian immigrant, Louisa Clemensen.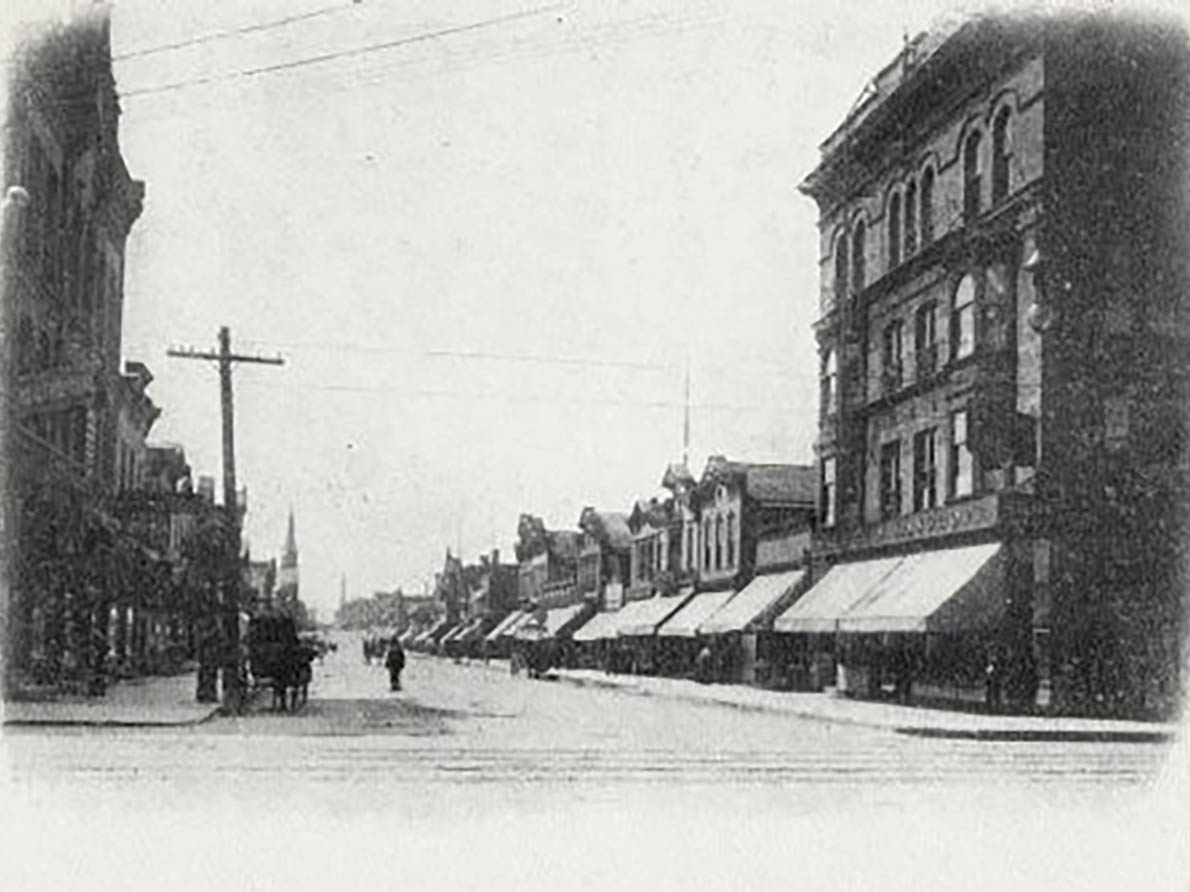 Interestingly, Elleson's son Albert would go on to marry his stepsister, Louisa's daughter Annie, in 1902.
At the turn of the century, Elleson's office was kitty corner from the National Block that he'd designed, in a building that was later razed to make way for the Schlitz Tivoli Palm Garden building.
Elleson continued to work as an architect, with an office, now also demolished, near 7th and National, and a home on 5th and Madison, also torn down.
In November 1908, Elleson died, leaving everything to his wife and adult children. Interestingly, his will included this caveat about the house he shared with Louisa, who had been married to Otto Hanson:
"No part of my estate shall be invested in the estate of Otto Hanson known as 491 Grove Street, for any alterations, remodeling, new additions or improvements otherwise than than the necessary repairs required to keep the said building in proper conditions for occupancy provided the said building or any part of it shall by occupied by my widow."
While Elleson is not among the best-remembered architects in Milwaukee, a number of his works continue to dot the landscape, especially on the near South Side.
National Block
Attempting to name every tenant – commercial or residential in so many rentable spaces over such a long period of time – of the National Block would be folly. So, I'll just mention a few to give a sense of the variety of uses the building has had.

The earliest tenant I found was real estate agent Charles Schwamb, whose advertisement for space in the area, appeared in May 1884. That date may reflect when the building was actually completed and ready for tenants. It's possible that Schwamb was also the owner, though ownership in those earliest days remains fuzzy.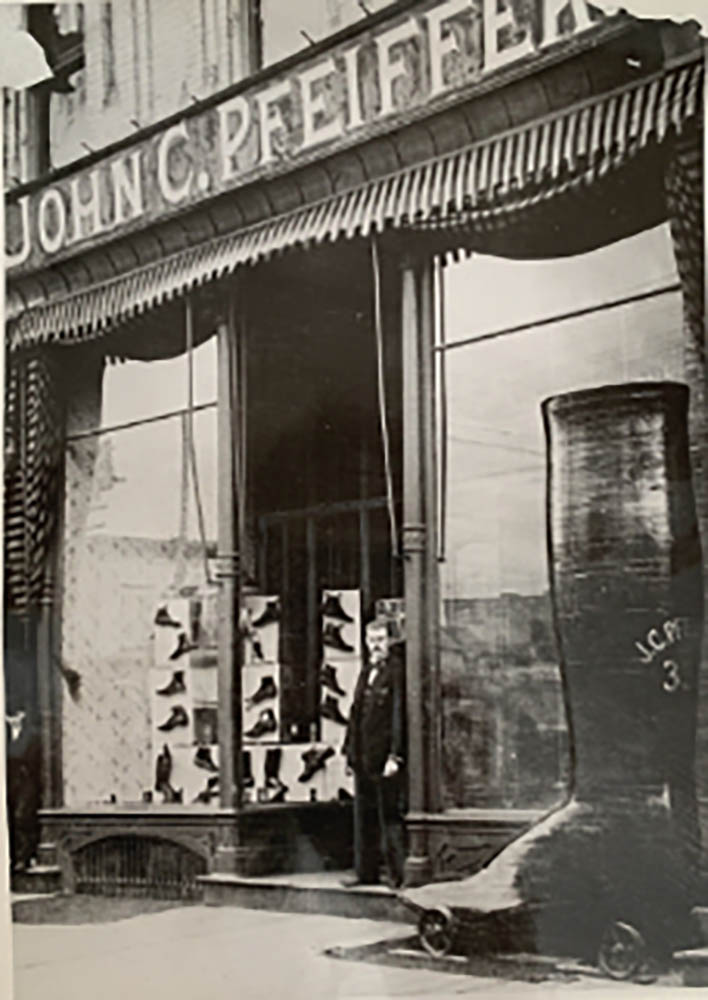 One of the first retail tenants was J.C. Pfeiffer's shoes, which occupied ground floor space from 1884. In 1892, John Pfeiffer bought a lot across 5th Street to build a new three-story brick building, designed by architect O.C. Vehling, whose offices were also in the National Block.
Founded in 1881, Pfeiffer's shoe store had grown to become one of the largest in the city. By 1894 he had moved into his new building.
Other tenants in the period include Rostock's dry good store, a millinery store and Stumpf & Langhoff, clothing and furnishings, which had three locations across the city.
In the first decade of the 20th century, Wisconsin Woolen Mills occupied space in the block, as did one of the city's two U.S. Marine Corps recruiting stations (the other was on Grand Avenue). During this period, it appears the building was owned by Dr. William W. Gillespie, who kept his own offices in the Caswell Block Downtown.
In 1911, Gillespie tapped architect B.J. Burns to draw plans for a four-store addition to the building, and two years later, he hired architects Siebert & Benecker to remove "heavy projecting brick cornices" and convert a third-floor assembly hall to offices.
In the 1920s, the building was home to Waters & Waters Real Estate, Justman Printing Co., National Engineering Company's Technical Research Bureau, the architectural practice of Davis & Tuckwell, and a number of dentists and physicians.
According to Vicky Morrison, some of the objects found during renovation of the building reflect this era, including a dental mold and a bottle of oral antiseptic. Also found, but from an earlier era, is an octagonal beer bottle from John Graf Brewing, which closed in 1920.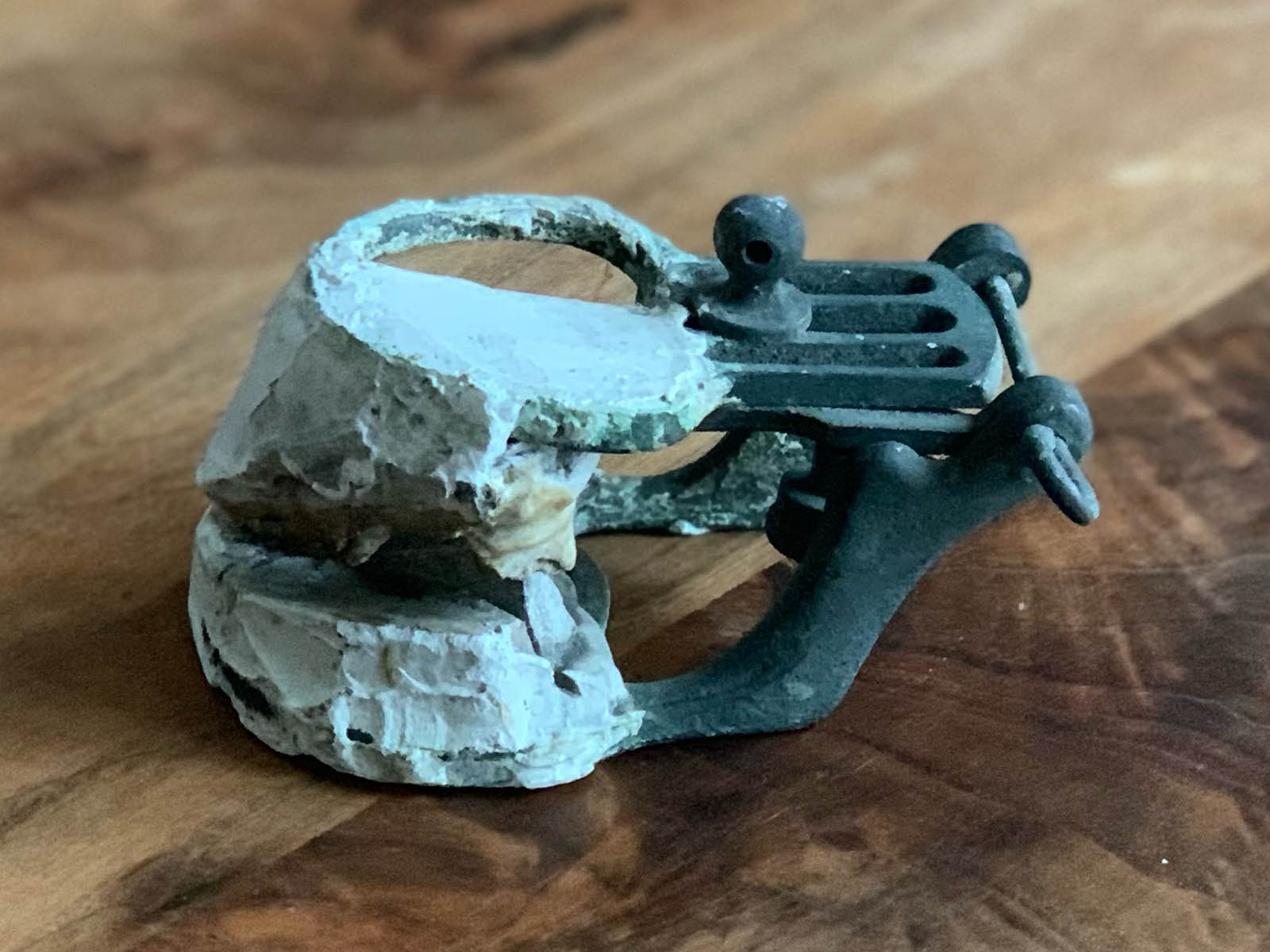 By the end of the decade, the building was owned by realtor Theo. Otjen, whose real estate work was heavily focused in Bay View, where a street bears his family name.
In the early 1930s, the National Clearing House job lots retailer was in the building and Dollar Dress Stores had replaced Katsume's Fresh Fruit and Vegetables in one of the storefronts. Soon the Family Welfare Association would also open offices in the National Block.
Sometime during this decade, one of the building's more interesting tenants had taken over the small, easternmost space, and opened Light House Lunch.
Frank Pastorino was the first Milwaukeean to be drafted to fight in World War I.
"I am ready to do my duty," Pastorino, then 22, told the Sentinel in July 1917. "I feel that I am very lucky."
A week later, he told the same paper, "I hope they will let me fight on the ground. I won't claim exemption and I won't object to where I am placed in the service, but I hope they will let me fight on the ground. Aviation never appealed to me."
According the morning paper, Pastorino, a chauffeur who lived on Jackson Street with his widowed mother and two sisters (his father had owned a produce business on Commission Row until his death in 1910), was not only the first name to be drawn in the general draft, but also likely first to be called for an examination and the first to appear before the draft board in the state.
"All that remains now to complete my record as No. 1 in this draft business is that I should be the first drafted man to be killed in the war. Some people may think it strange because I do not intend to claim exemption and did not volunteer.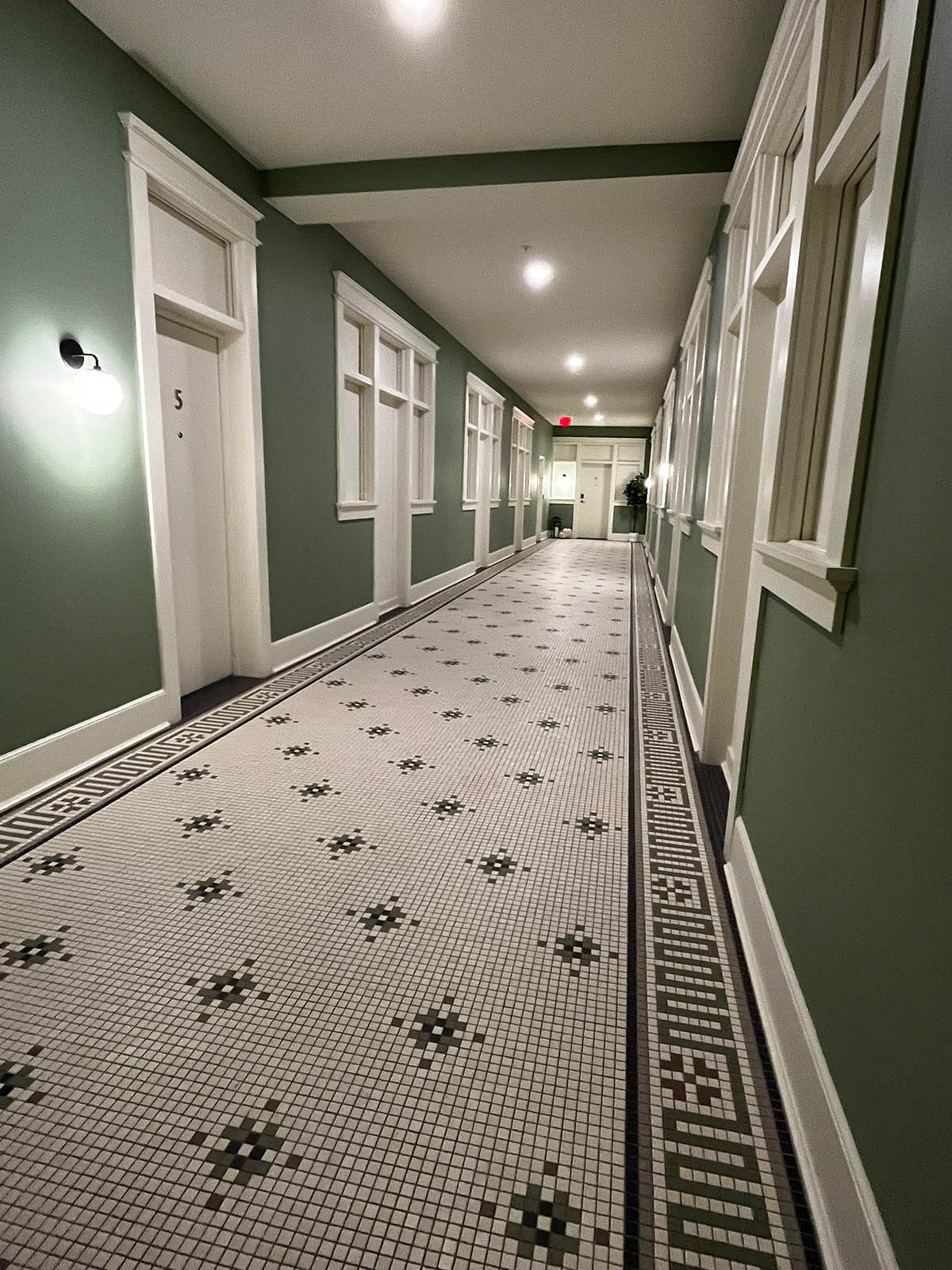 "The explanation is simple enough, however. It is up to me to join the army, I am ready and willing to go. Those who volunteered, I take it, did not have the reasons for remaining at home that I have. I live with my other and sisters, and I am the man of the house. That is all I care to say."
Fortunately, Pastorino not only was not the first to be killed, he in fact survived his two-and-a-half years of service, which he spent, mostly in France in the motor transport corps. Upon his return to Milwaukee he worked for a time as a grocer on State Street.
His only son, Frank Jr., followed in his father's footsteps and served in World War II.
Frank Sr. and his wife Mary operated their restaurant business in a number of locations, lastly in the National Block, until retiring in 1947. Pastorino died at the age of 55 in 1950 after a short illness.
His restaurant was replaced by an outlet of the Tompkins Velvet Freeze Ice Cream Store, which had nearly 30 locations in southeast Wisconsin plus Janesville and Beloit. It lasted into the 1960s.
In the '40s, the building was purchased by Hollywood Realty and became home to Spectra Print, a commercial photography firm, and Milwaukee Food Laboratories, which conducted bacteriological tests and chemical analysis of foods.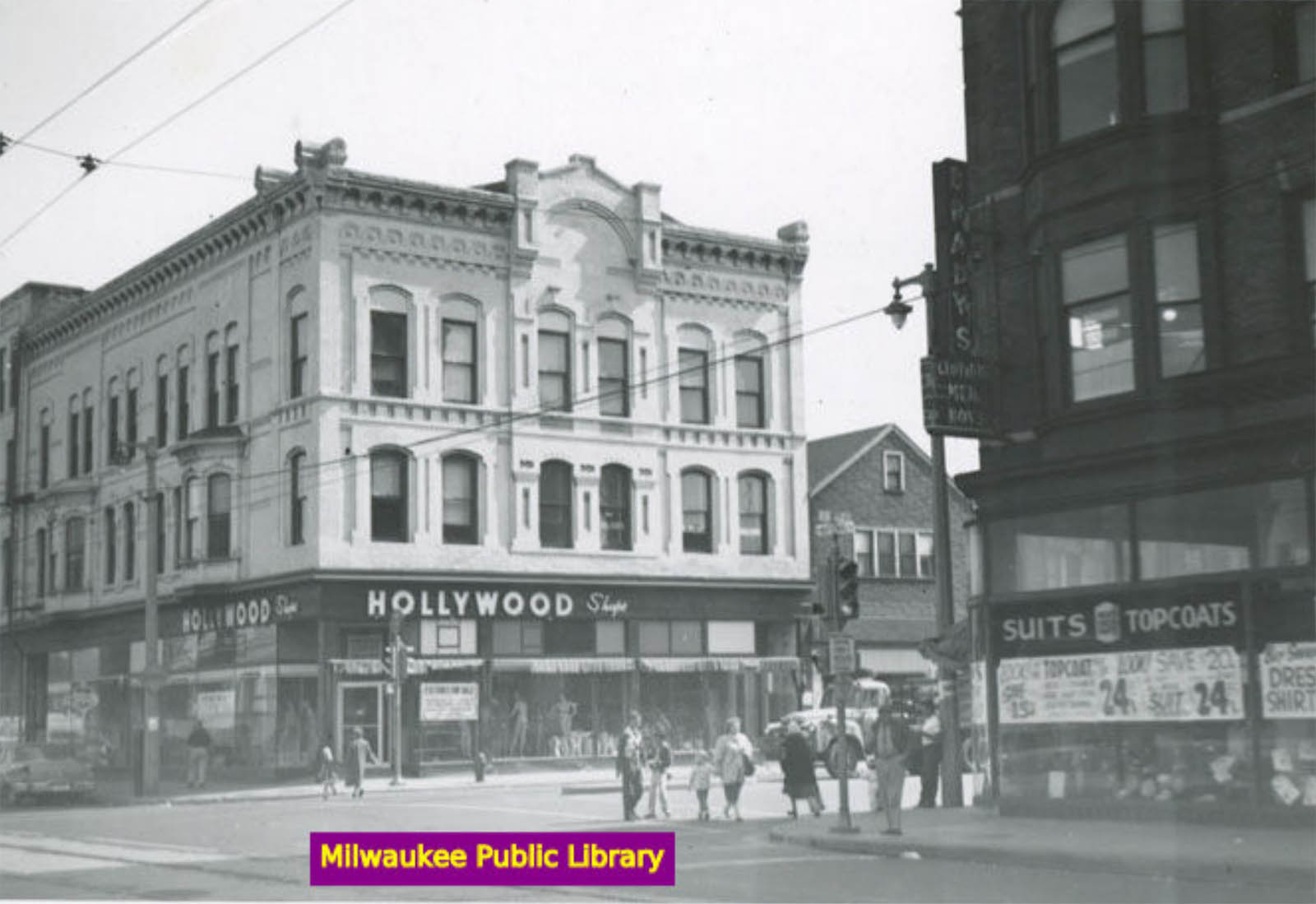 The arrival of the 1960s saw the closure of the Hollywood Shop – a women's and children's wear shop that had replaced the New York Dress Stores and Metropolitan Stores – and the opening of furniture stores and, upstairs, a rooming house.
Sadly, in 1959, while preparing for an auction of items and fixtures from the defunct Hollywood Shop, auctioneer Samuel Ansfield, 62, collapsed and died in the store. Ansfield was well-known in the auction world, having sold everything from art to livestock under the gavel during what sounded like a colorful career.
As the 1970s dawned, Ralph Michel Real Estate and Ciric Construction arrived. The Concentrated Employment Program office opened, too, and in 1975 the La Guadalupa Center opened as a senior center with a lunch program and classes.
The George & Madcap Lounge
The transformation of the building is complete and total.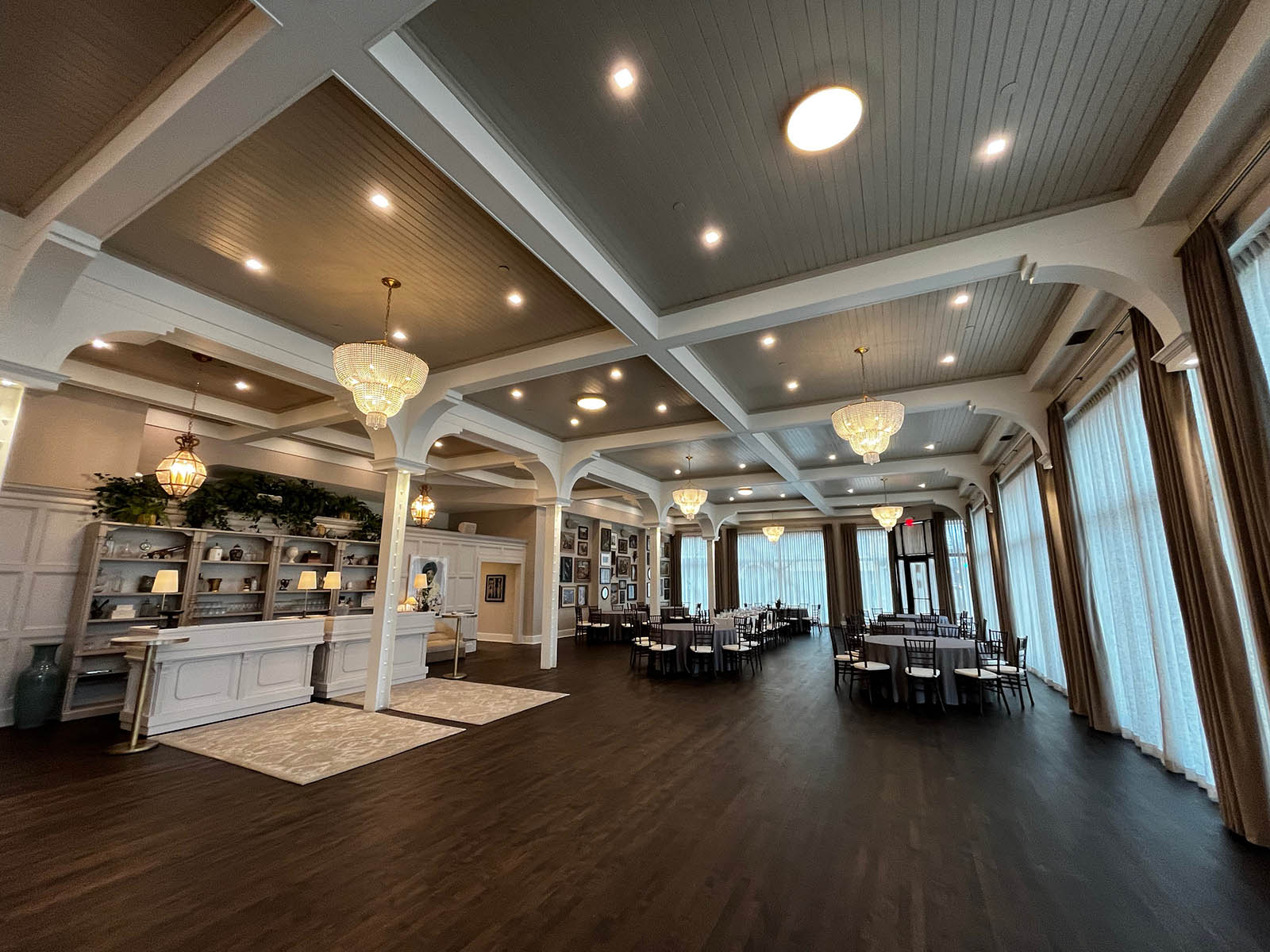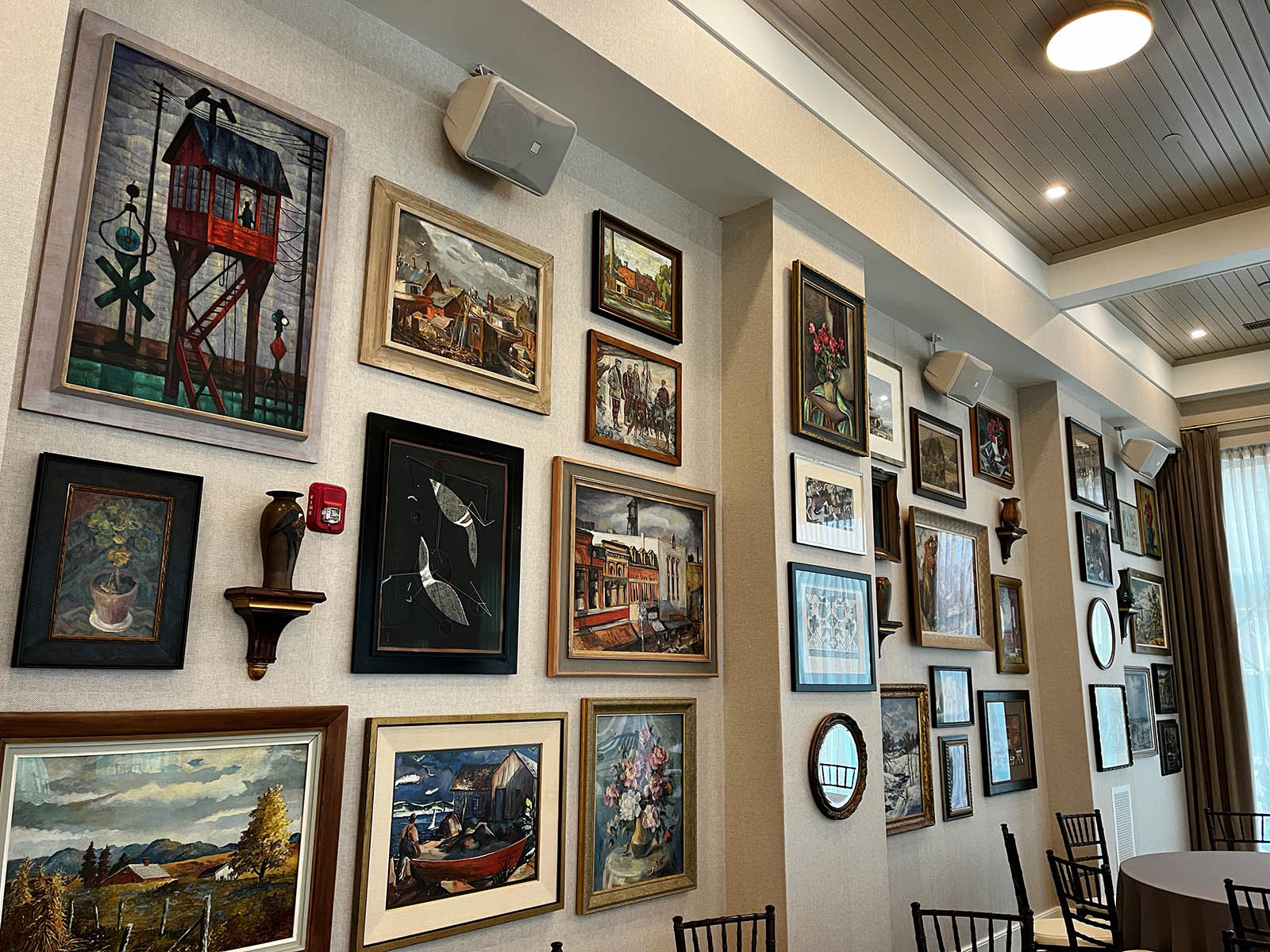 The George event space – named in honor of one of Milwaukee's founders, George Walker – that fills the entire ground floor is a stunning ballroom, with hardwood floors, high ceilings, exposed beams, floor to ceiling windows and beautiful local art hanging on the walls.
In Frank Pastorino's old restaurant, are spaces for brides prepping for weddings or for small gatherings. In the adjacent lobby, which leads to the apartments that have been created on the upper floors, original tile still adorns the floor.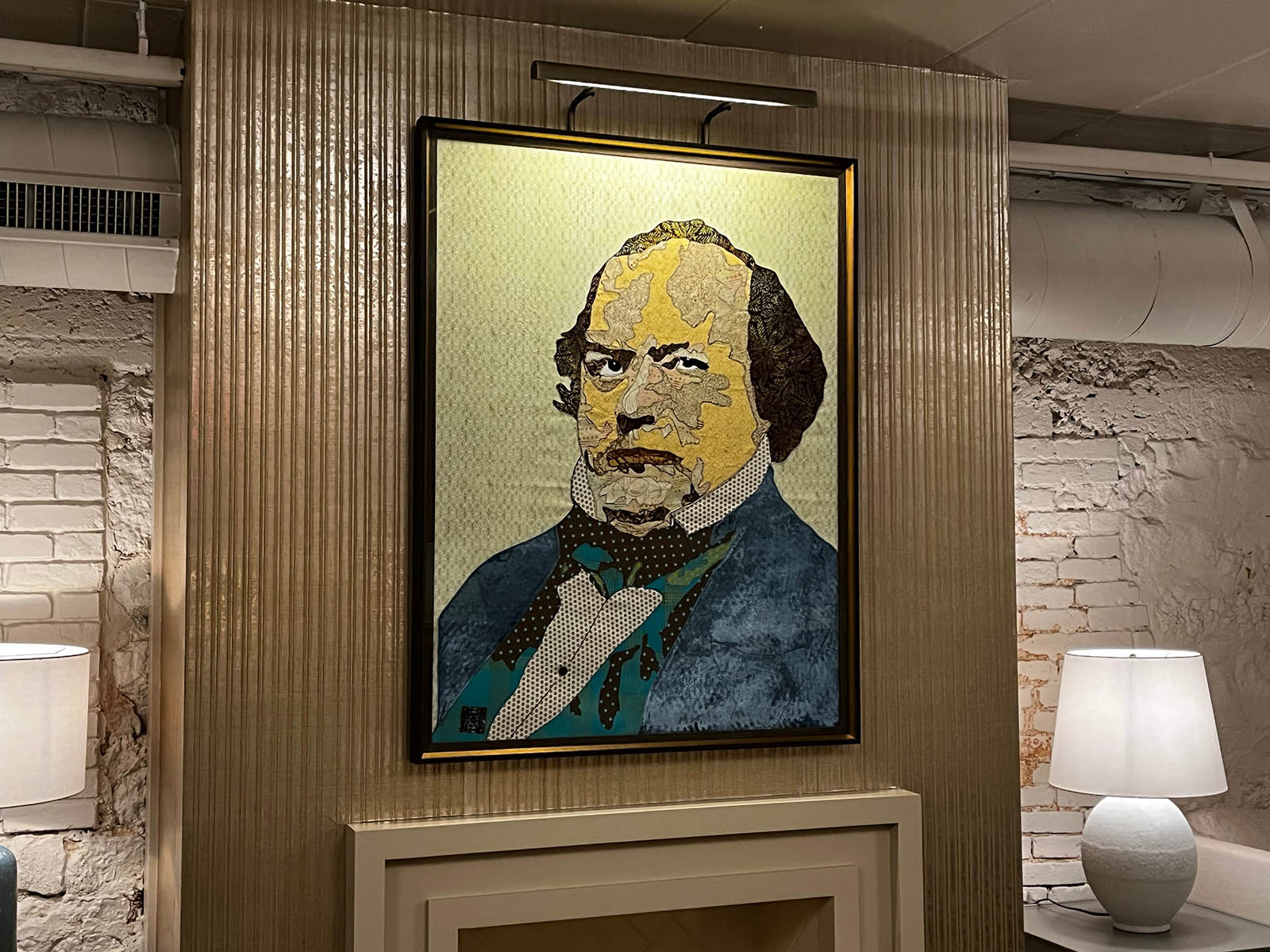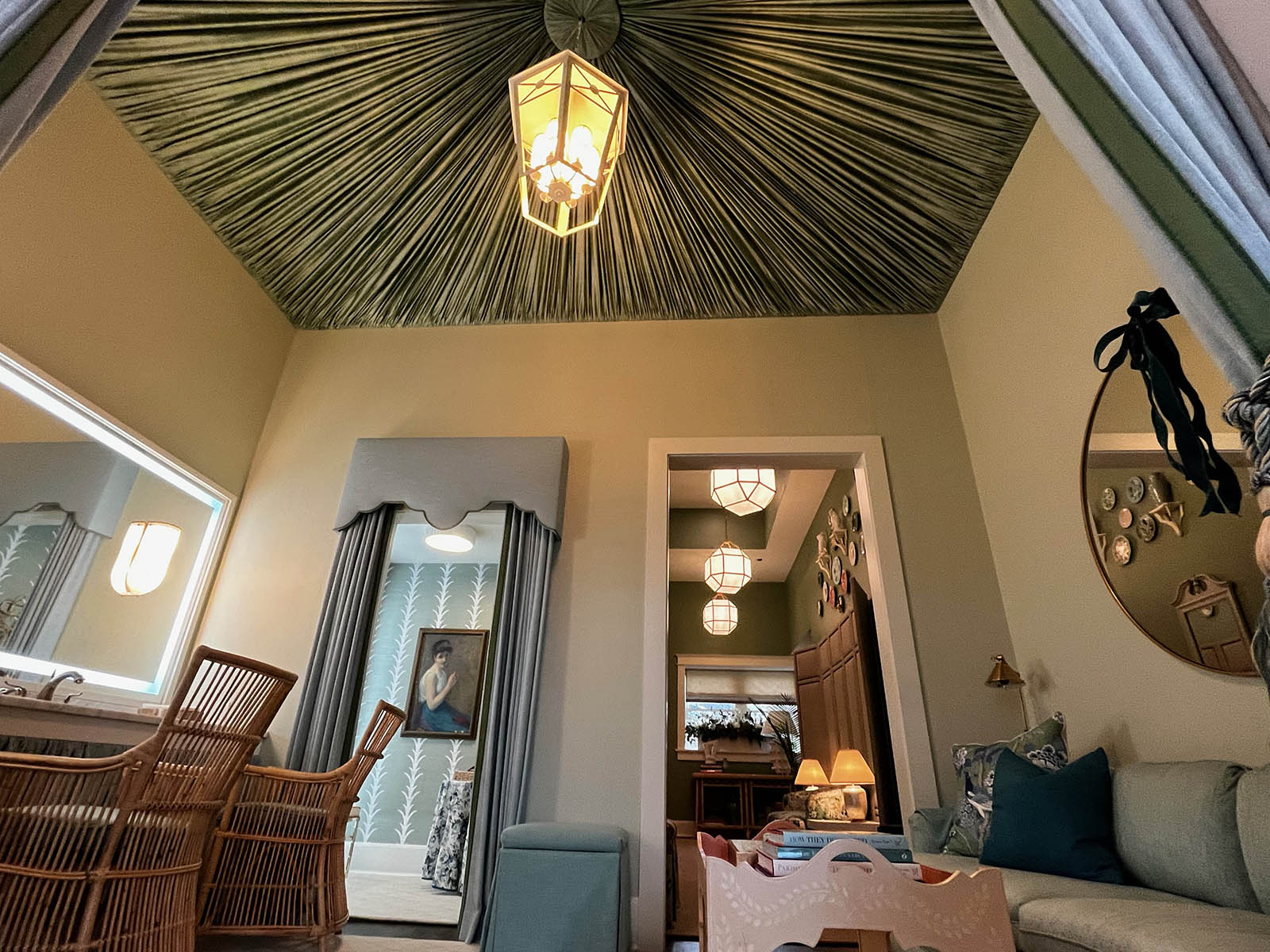 On those upper floors, the original door layouts, with transoms, can still be seen, though at the top there's now a rooftop amenity space for tenants that offers a stunning view over northern Walker's Point toward the Downtown skyline.
In the basement, Madcap Lounge features the same stunning decor and local art that can be seen in The George. Down here there's another bar, a Steinway piano in a nook, a billiards table and exposed but painted stone foundation walls and bricked up windows that once opened onto now-filled lightwells or sunken areaways.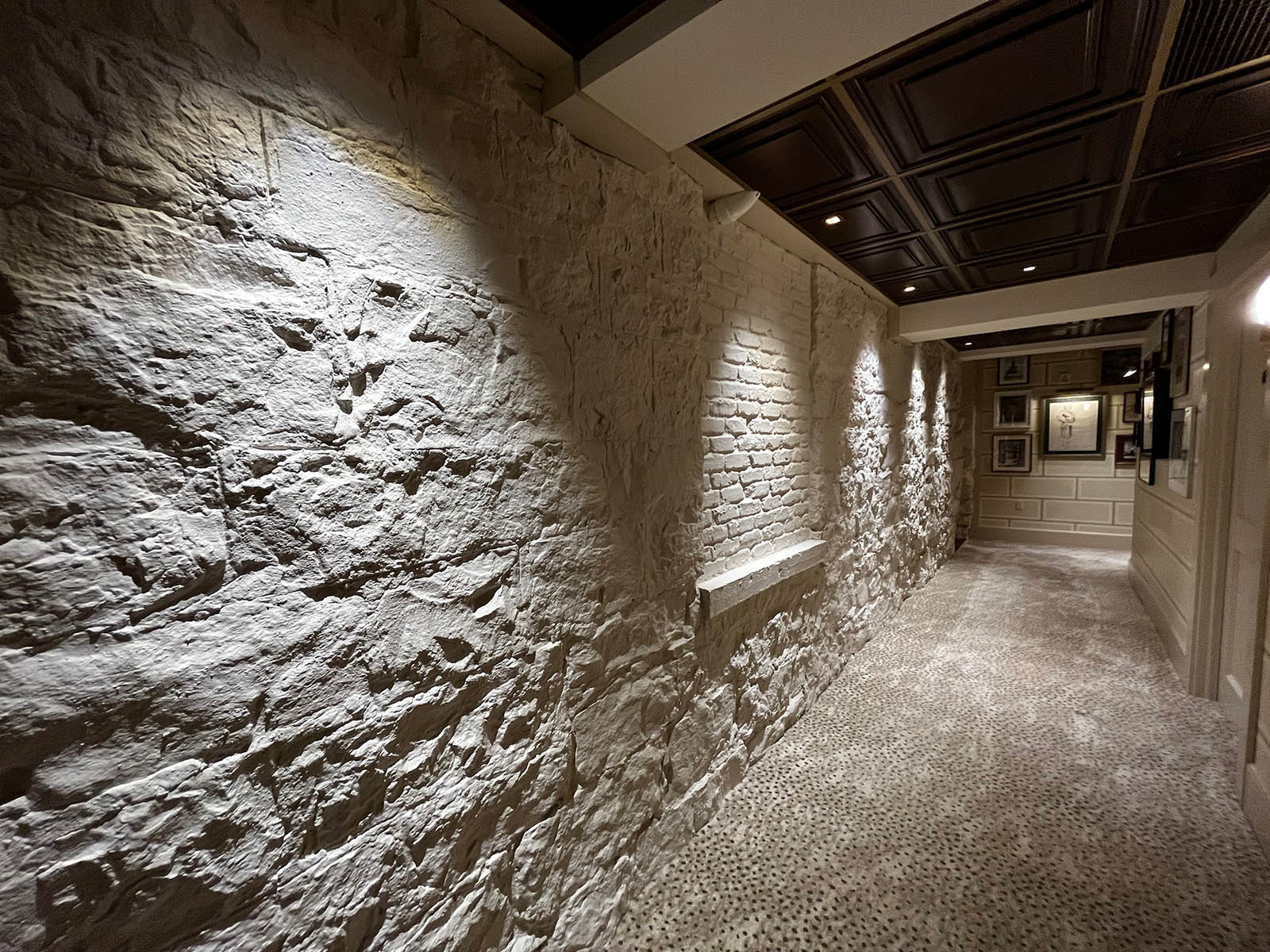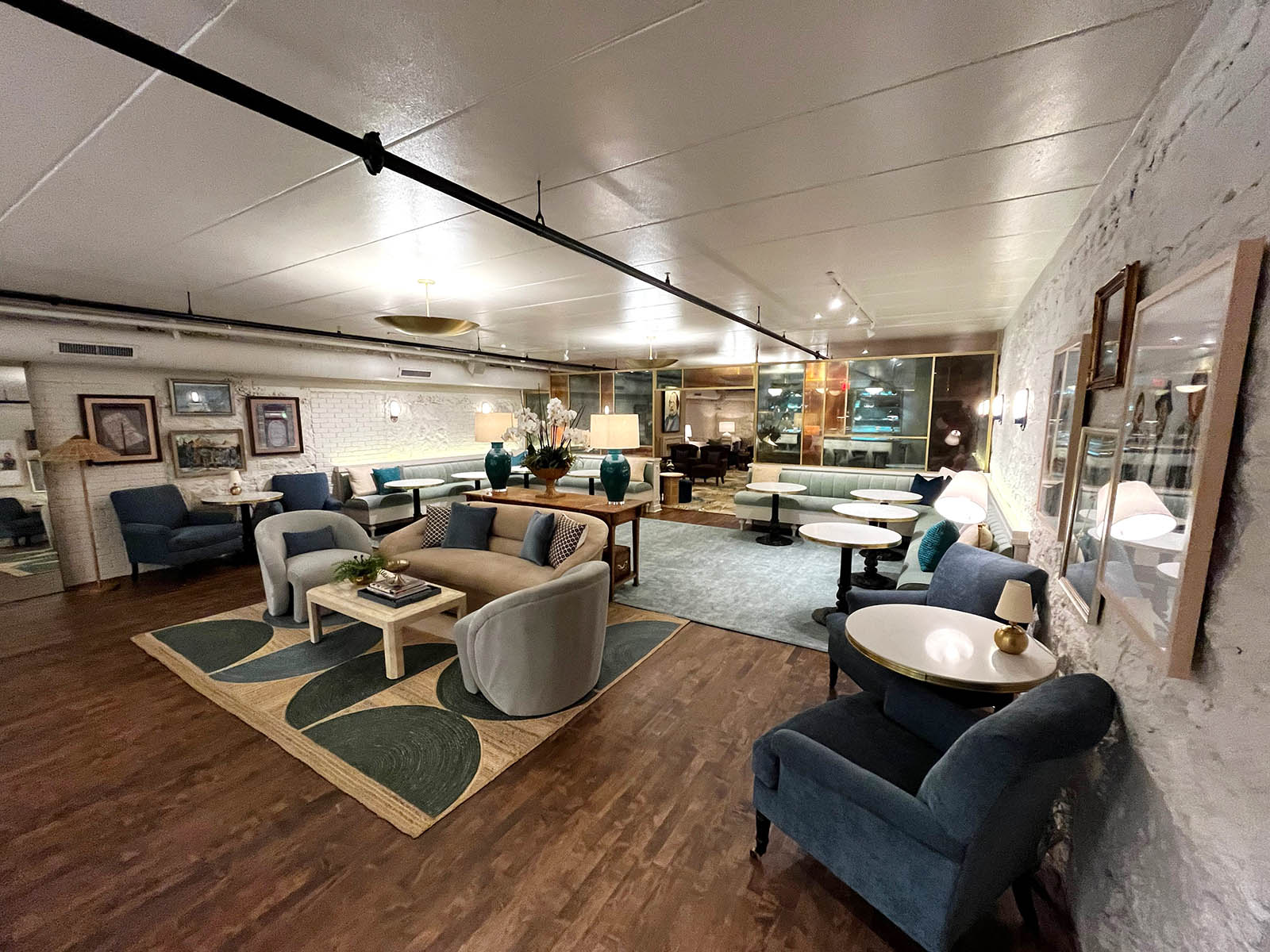 The whole place is a beautiful amalgamation of old and new that the owners earned a Mayor's Design Award for the transformation.
"It just has been an amazing project," says Franke. "it was really fun piecing all of this together."
Read an in-depth look at The George and Madcap Lounge, by my colleague Molly Snyder, here.
Born in Brooklyn, N.Y., where he lived until he was 17, Bobby received his BA-Mass Communications from UWM in 1989 and has lived in Walker's Point, Bay View, Enderis Park, South Milwaukee and on the East Side.
He has published three non-fiction books in Italy – including one about an event in Milwaukee history, which was published in the U.S. in autumn 2010. Four more books, all about Milwaukee, have been published by The History Press.
With his most recent band, The Yell Leaders, Bobby released four LPs and had a songs featured in episodes of TV's "Party of Five" and "Dawson's Creek," and films in Japan, South America and the U.S. The Yell Leaders were named the best unsigned band in their region by VH-1 as part of its Rock Across America 1998 Tour. Most recently, the band contributed tracks to a UK vinyl/CD tribute to the Redskins and collaborated on a track with Italian novelist Enrico Remmert.
He's produced three installments of the "OMCD" series of local music compilations for OnMilwaukee.com and in 2007 produced a CD of Italian music and poetry.
In 2005, he was awarded the City of Asti's (Italy) Journalism Prize for his work focusing on that area. He has also won awards from the Milwaukee Press Club.
He can be heard weekly on 88Nine Radio Milwaukee talking about his "Urban Spelunking" series of stories.