Winter is the perfect time for comfort food, and that's exactly what Motor Bar & Restaurant is rolling out this week on their new menu.
The restaurant, located adjacent to the Harley-Davidson Museum at 401 W. Canal St., has made a name for itself by offering up classic American dishes inspired by both motorcycle culture and journeys taken on the open road.
While old favorites like breaded cheese curds, mac & cheese and barbecue will remain, there's also a collection of new favorites to be savored. Take for example the chili stuffed cornbread muffins ($6.95) featuring scratch made muffins filled with Texas style chili and served with cheese, sour cream and chives. Or how about brisket nachos ($9.95) featuring smoked brisket with barbecue and chipotle cheese sauces, corn salsa, jalapenos, black beans and all the fixins?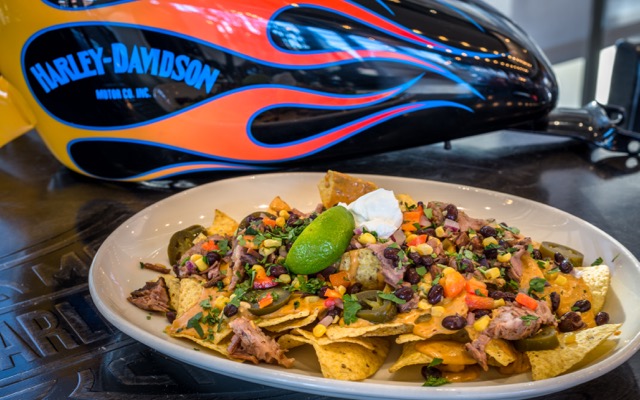 Or get on board with the Full Throttle grilled cheese ($9.95) featuring melted cheddar, American, provolone and muenster cheeses along with bacon and tomato, served alongside tomato basil soup for dunking.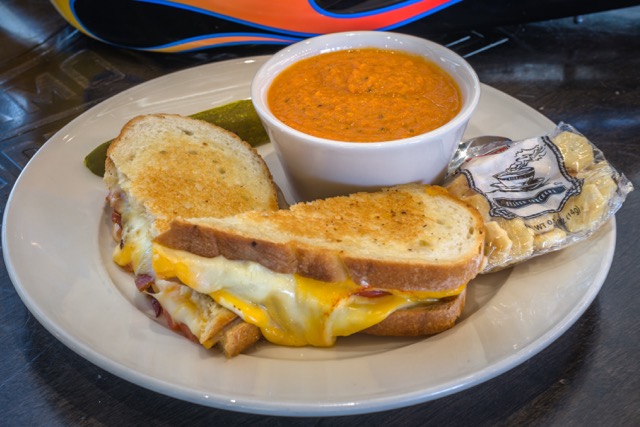 There's also a brand new Prime Smokehouse burger ($15.95) featuring a patty made with ground chuck, beef brisket and short rib topped with sauteed mushrooms, onions and Motor's signature steak sauce.
A ribeye steak sandwich ($12.95) features sliced steak topped with mushrooms, onions, peppers and melted provolone on a hoagie roll.
If you'd prefer something a bit lighter, you could try the new barbecue salad ($9.95-11.95) with your choice of chicken, pork or brisket along with tomatoes, bean and corn salsa, barbecue sauce, crispy onion straws and chipotle ranch dressing.
New desserts include banana cream pie in a jar ($6.95) and a cookie skillet ($6.95) featuring a warm jumbo chocolate chip cookie topped with vanilla ice cream, chocolate sauce and whipped cream.
Motor is open Sunday through Wednesday from 11 a.m. to 6:30 p.m. and Thursday through Saturday from 11 a.m. to 9 p.m.
Lori Fredrich (Lo) is an eater, writer, wonderer, bon vivante, traveler, cook, gardener and girlwonder. Born and raised in the Milwaukee area, she has tried to leave many times, but seems to be drawn to this quirky city that smells of beer and alewives.
Some might say that she is a little obsessed with food. Lo would say she is A LOT obsessed with food. After all, she has been cooking, eating and enjoying food for decades and has no plans to retire anytime soon.
Lo's recipes and writing have been featured in a variety of publications including GO: Airtran Inflight Magazine, Cheese Connoisseur, Cooking Light, Edible Milwaukee, Milwaukee Magazine and the Milwaukee Journal Sentinel, as well as on the blog Go Bold with Butter, the web site Wisconsin Cheese Talk, and in the quarterly online magazine Grate. Pair. Share.