A message allegedly written by Shaker's Cigar Bar owner Bob Weiss appeared on social media a few weeks ago and eventually amassed thousands of reads.
The message does not say specifically what happened to lead to the threatening message that was supposedly sent to employees in April of 2022. However part of it reads, "You should not be surprised if my Serbian or Cuban collection agents do not find you anytime/anywhere in the next year and dangle you from a tall building."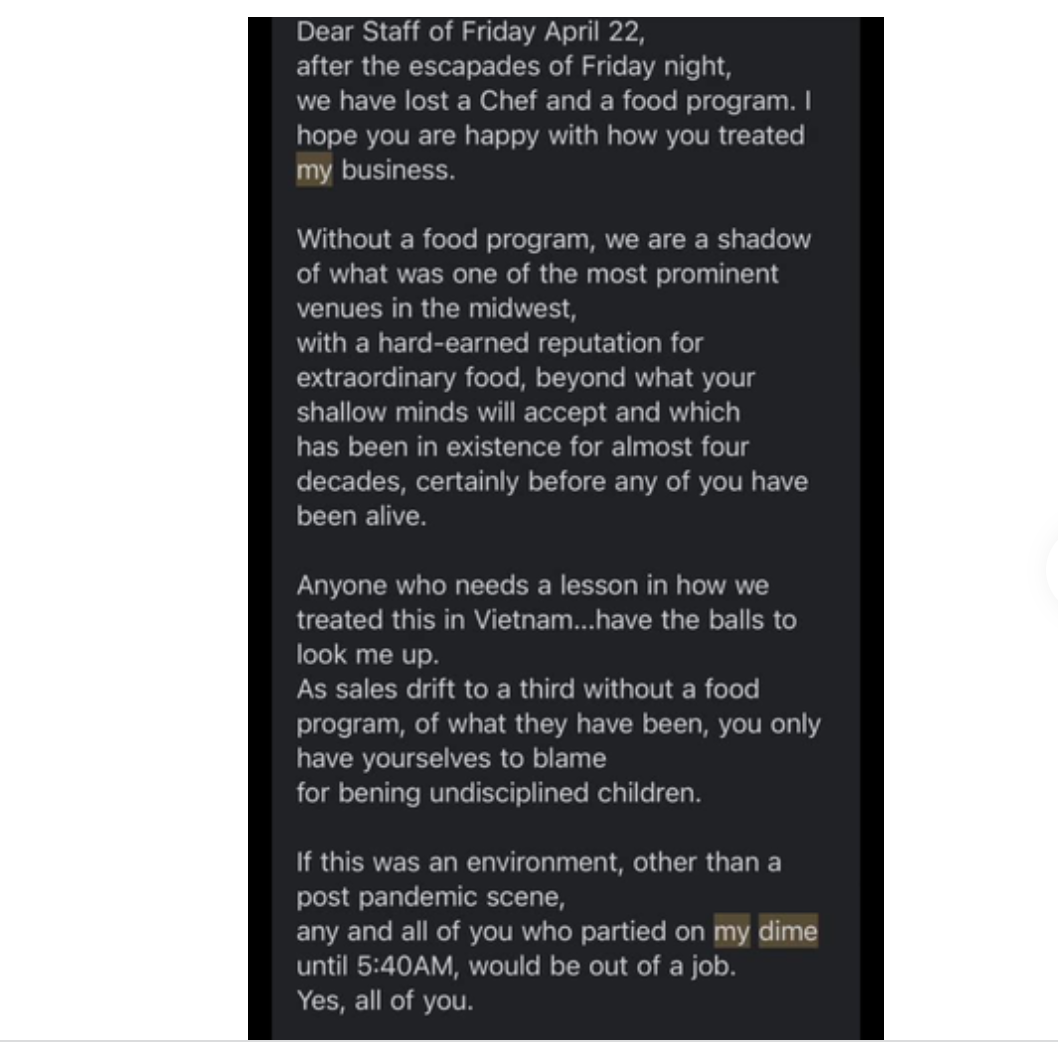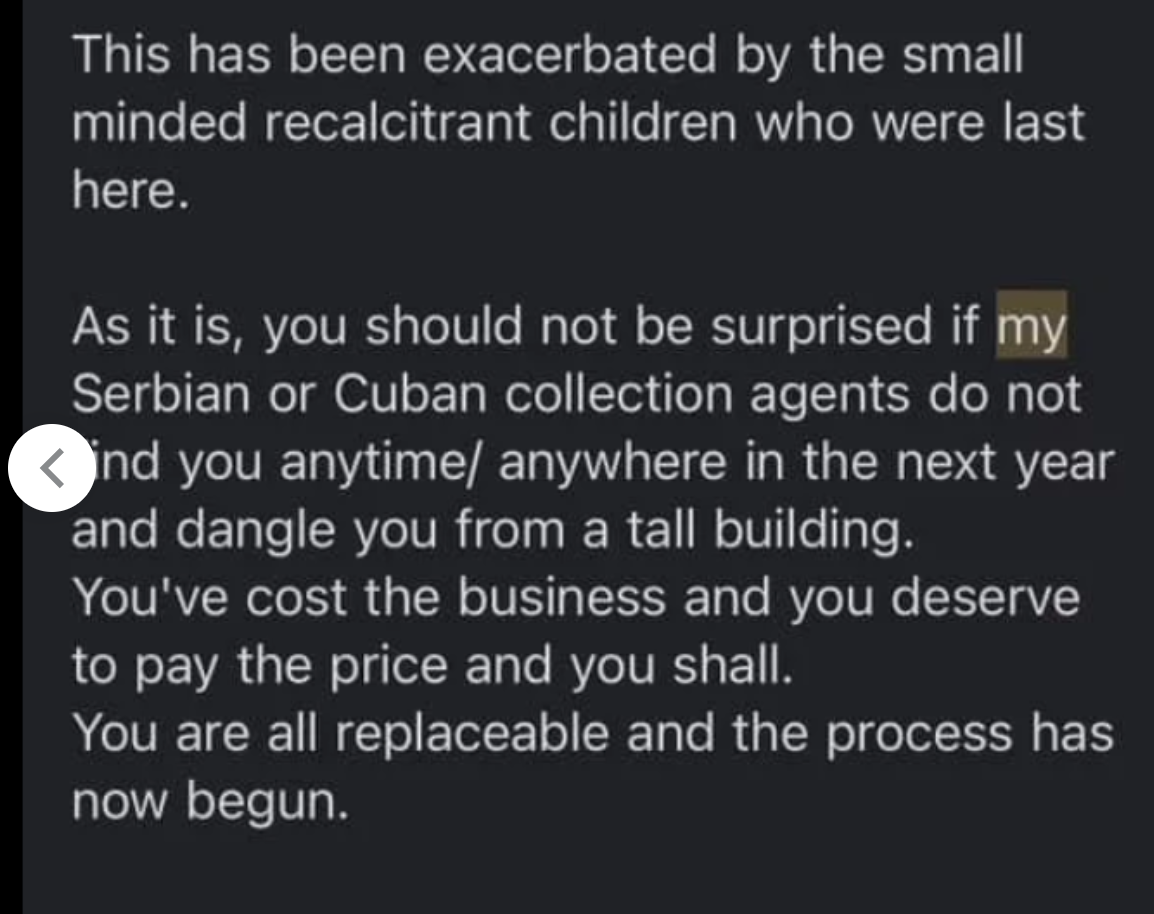 To read the Newsweek story go here.
Shaker's, 422 S. 2nd St., is a cigar bar and restaurant known for its possibly haunted boutique hotel above the bar.
At the time of posting this, Weiss did not respond to OnMilwaukee's inquiries. This article will be updated if he does.

Molly Snyder started writing and publishing her work at the age 10, when her community newspaper printed her poem, "The Unicorn." Since then, she's expanded beyond the subject of mythical creatures and written in many different mediums but, nearest and dearest to her heart, thousands of articles for OnMilwaukee.

Molly is a regular contributor to FOX6 News and numerous radio stations as well as the co-host of "Dandelions: A Podcast For Women." She's received five Milwaukee Press Club Awards, served as the Pfister Narrator and is the Wisconsin State Fair's Celebrity Cream Puff Eating Champion of 2019.