Milwaukee, get ready to drop the puck as Fiserv Forum will host its first NHL game later this year with the Chicago Blackhawks and Minnesota Wild lacing up for a preseason game.
Cheese 🧀
Brats 🌭
Hockey 🏒
We're going to Wisconsin!

Home Away From Home Series | @BMOHarrisBank pic.twitter.com/3iPi6Y3OTC — Chicago Blackhawks (@NHLBlackhawks) August 3, 2022
Named the Home Away From Home Series, the Blackhawks-Wild preseason spat will take to the Fiserv Forum ice on Sunday, Oct. 2 at 6:30 p.m. In addition to hosting the game itself, Deer District will also open its gates early at 3 p.m. for hockey fans to enjoy pregame food and drink, celebrity Blackhawks appearances, live music, hockey photo ops and more. (Plus, it is a Packers Sunday with Green Bay battling the New England Patriots at 3:25 p.m., so sports fans can double dip with some football before the big hockey puck-drop.)
"We are excited to bring the Blackhawks experience to our fans out of Chicago, and we can't think of a better place to start than our incredible neighbors to the north," said Jaime Faulkner, President of Business Operations at Chicago Blackhawks, in a release. "We're hard at work designing a gameday fans won't want to miss as the first NHL team to bring a game to Fiserv Forum in partnership with the Milwaukee Bucks and BMO."
Though the Home Away From Home Series preseason game may not show up in the standings, the matchup will show up in the history books as it marks the first NHL game played in Milwaukee since 1993, when the Bradley Center hosted the Detroit Red Wings and Washington Capitals.
"We are excited to host the first NHL game at Fiserv Forum and welcome the return of NHL hockey to Milwaukee for the first time since 1993," said Bucks and Fiserv Forum President Peter Feigin, in a release. "We look forward to hosting the Blackhawks and Wild as we continue to bring a variety of dynamic events to Fiserv Forum."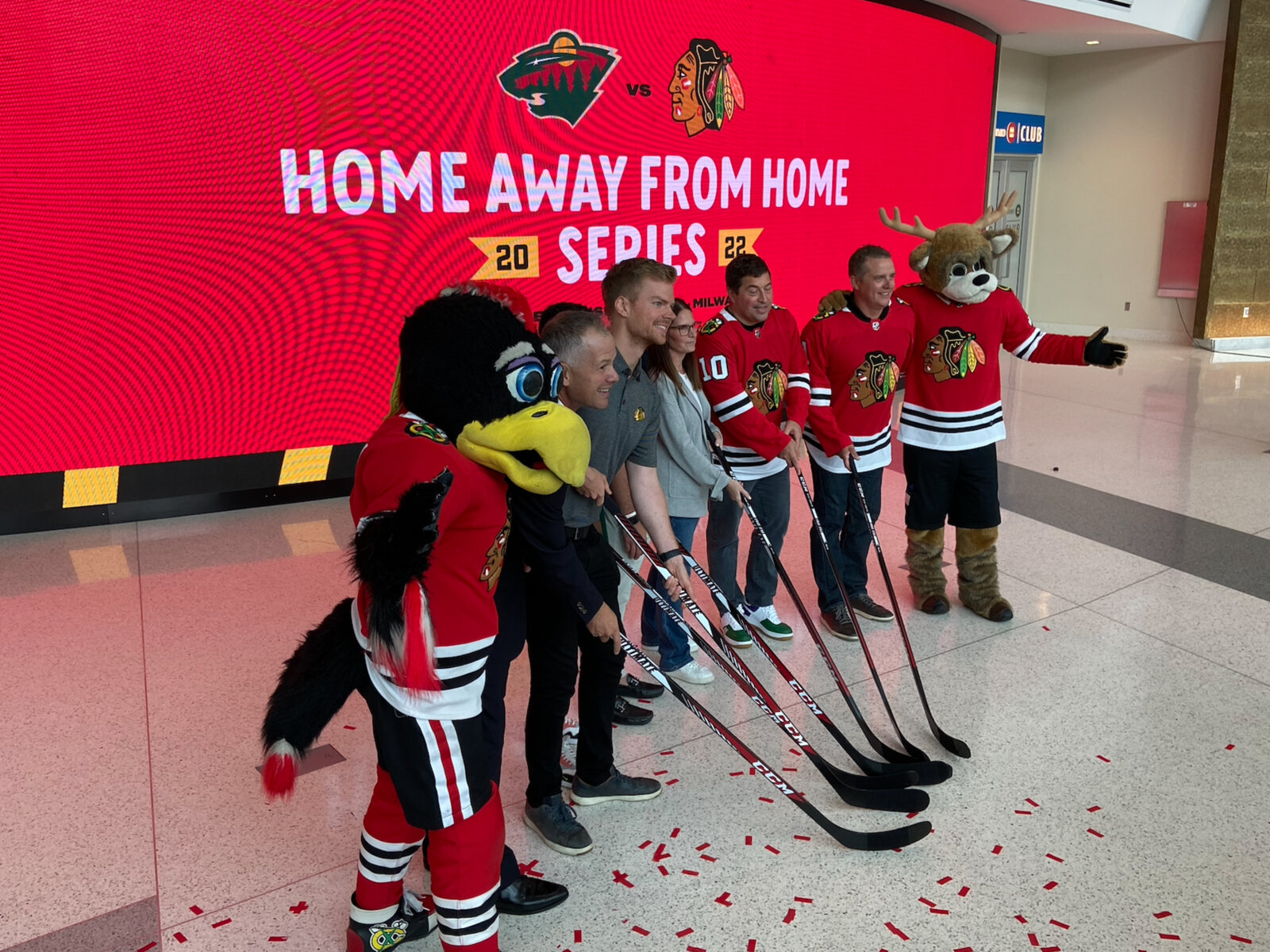 While he hopes this year's inaugural Home Away From Home Series game will become an annual event – with the Blackhawks always serving as the home team – Feigin noted that he doesn't currently see this event opening the door toward a future NHL team of Milwaukee's own at Fiserv Forum.
"I think this is what it is," he told OnMilwaukee. "This is how do we promote NHL hockey, how do we partner with the Chicago Blackhawks and really create a very cool, dynamic event at the beginning of the season. We're very excited."
Tickets for the Home Away From Home Series preseason game between the Blackhawks and the Wild will go on sale beginning at 10 a.m. on Friday, Aug. 5 at Ticketmaster. For more information, visit Fiserv Forum's website or the Blackhawks' website. And for more Milwaukee hockey action, make sure to check out the schedule for the Milwaukee Admirals' 2022-23 campaign as well.
As much as it is a gigantic cliché to say that one has always had a passion for film, Matt Mueller has always had a passion for film. Whether it was bringing in the latest movie reviews for his first grade show-and-tell or writing film reviews for the St. Norbert College Times as a high school student, Matt is way too obsessed with movies for his own good.
When he's not writing about the latest blockbuster or talking much too glowingly about "Piranha 3D," Matt can probably be found watching literally any sport (minus cricket) or working at - get this - a local movie theater. Or watching a movie. Yeah, he's probably watching a movie.