Among the seemingly countless films on tap at this year's Milwaukee Film Festival is something for everyone. Beer lovers even get a film of their own in "One Pint at a Time."
The film, which screens twice, was directed by Aaron Hose and follows the paths of a number of African American craft brewers.
Only one percent of craft breweries are Black-owned – following in the trail blazed by People's Brewery owner Theodore Mack Sr. – but these stories of passionate folks pursuing their love of beer gives us hope that will change.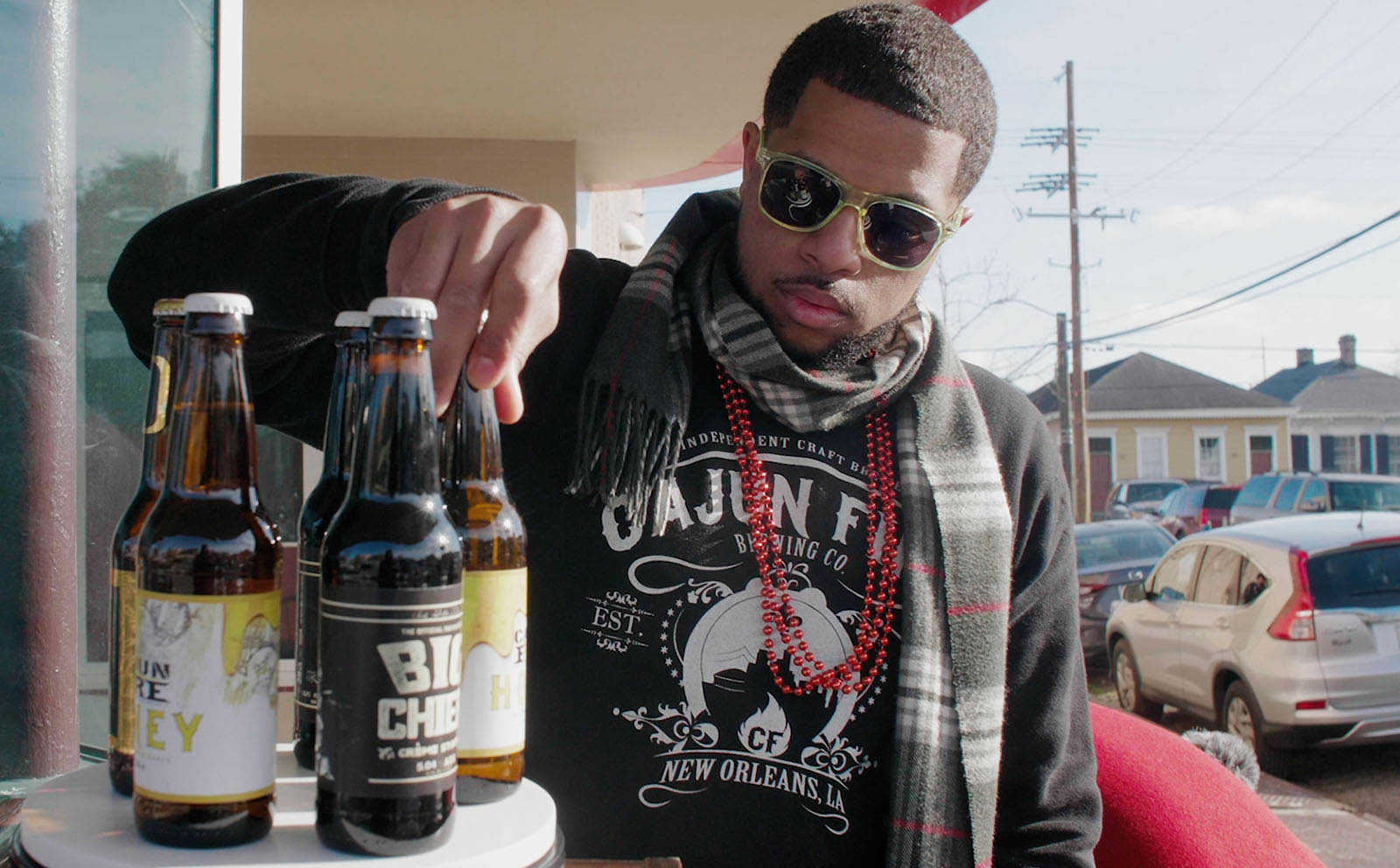 The 88-minute film from 2021 also shows the hurdles many face in trying to get started in the business and it's a fascinating and frustrating and optimistic ride, but one you won't want to miss.
I caught up with Hose – who will attend both Milwaukee screenings along with Brigitte Hose, the film's producer – to ask him about the film.
OnMilwaukee: Do you have a background in beer or brewing yourself?
Aaron Hose: Personally, I do not have a background in brewing – never really considered it, to be honest. I can certainly appreciate the painstaking labor it takes to produce a great beer. In making this documentary, I quickly learned that brewing is part chemistry, part art, and a whole lot of glorified janitorial work and patience.
What led you to the subject for the film?
In 2014, my wife Brigitte (the film's producer) and I headed on a roadtrip to Asheville, North Carolina, which was just bestowed with the title of "Beer City, USA" by USA Today. This was the first time I fully delved into craft beer. I had tasted a few craft beers previously, but in Asheville we were finding quality beer after quality beer – these were leagues tastier than anything we had ever consumed from macro brands – Bud, Miller, Coors. We were instantly hooked.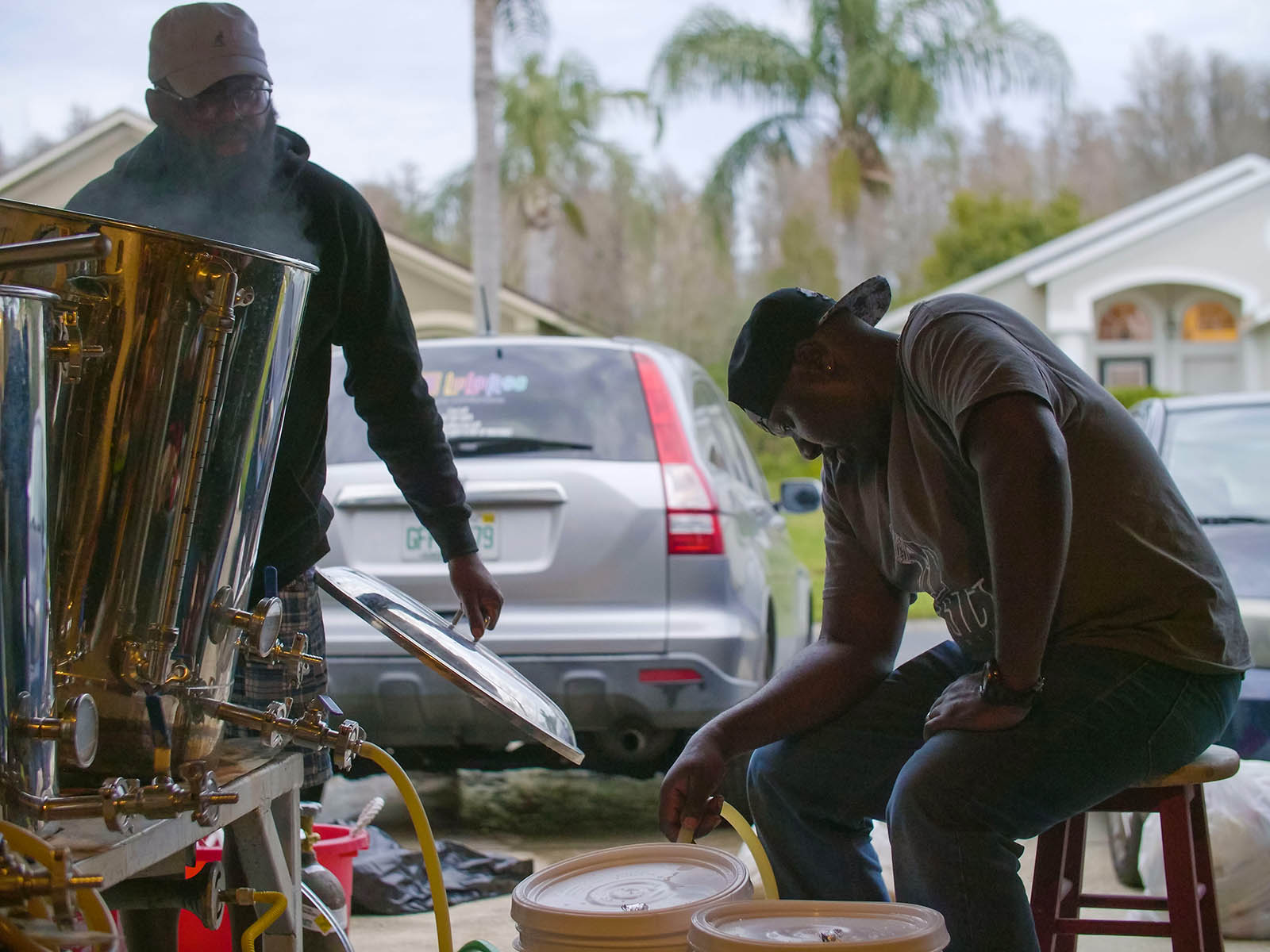 Over the next several years, craft beer became an essential part of our vacations. Everywhere we traveled to, we would search for local breweries. No two breweries – or beers – were ever the same. Each new beer was like a new discovery. Not knowing what you would get was part of the fun and the adventure.
Despite our new infatuation with the beverage, the more breweries we visited, the more we realized how homogenous the clientele – and most of the brewery staff were. Nine times out of 10, Brigitte and I were often the only people of color – or among the very few – POC inside taprooms as clients. And this realization translated to the taproom and brewing staff and management. Not only did we see very few POC as employees, but also very few women.
With my "curious filmmaker" hat on, my desire to understand the lack of diversity in taprooms eventually evolved into my examining the lack of diversity within the American craft beer industry as a whole. This led to the start of the "One Pint at a Time" documentary in 2017. Now, here we are, five years later.
The film definitely seems hopeful and positive about people of color becoming more involved in the world of beer. Are you seeing what you think is a positive trend? Are you optimistic?
A lot has shifted for the better since those early years in 2014-17 of me and Brigitte becoming avid craft beer supporters. Back then, there wasn't a whole lot of data being collected yet by the Brewers Association with regards to the ethnicity or gender of brewery owners. It wasn't until 2018 that some of this data began to emerge.
Nowadays, we definitely have more minority- or female-owned, or female co-owned, breweries, more white-owned breweries with a female or minority-owned head brewer, and a larger number of breweries with more diverse employee bases. And depending on where you go to get your beer, you're bound to see broader representation in the taproom clientele.
Surely, there's still a long way to go, however.
Yes. The question remains, does this progress constitute a pint "half full" or "half empty"? When you consider that in the U.S. today there are over 9,000 breweries in operation, yet, less than one percent of these are Black-owned, that's a long and very steep mountain to climb. When hundreds of new breweries are popping up each year, yet only 1-2 handfuls of them are BIPOC-led, that and it of itself speaks volumes.
Do you think the Black is Beautiful project – which is featured in the film – helped in terms of opening people's eyes to the need to diversify the brewing world?
Absolutely. Unfortunately, it took the death of George Floyd to "awaken" the beer industry the way that it did. Luckily, this turned into a prime opportunity for 1,200-plus breweries worldwide to use their influence within their respective communities to produce a beer to fundraise and fight against racial inequality.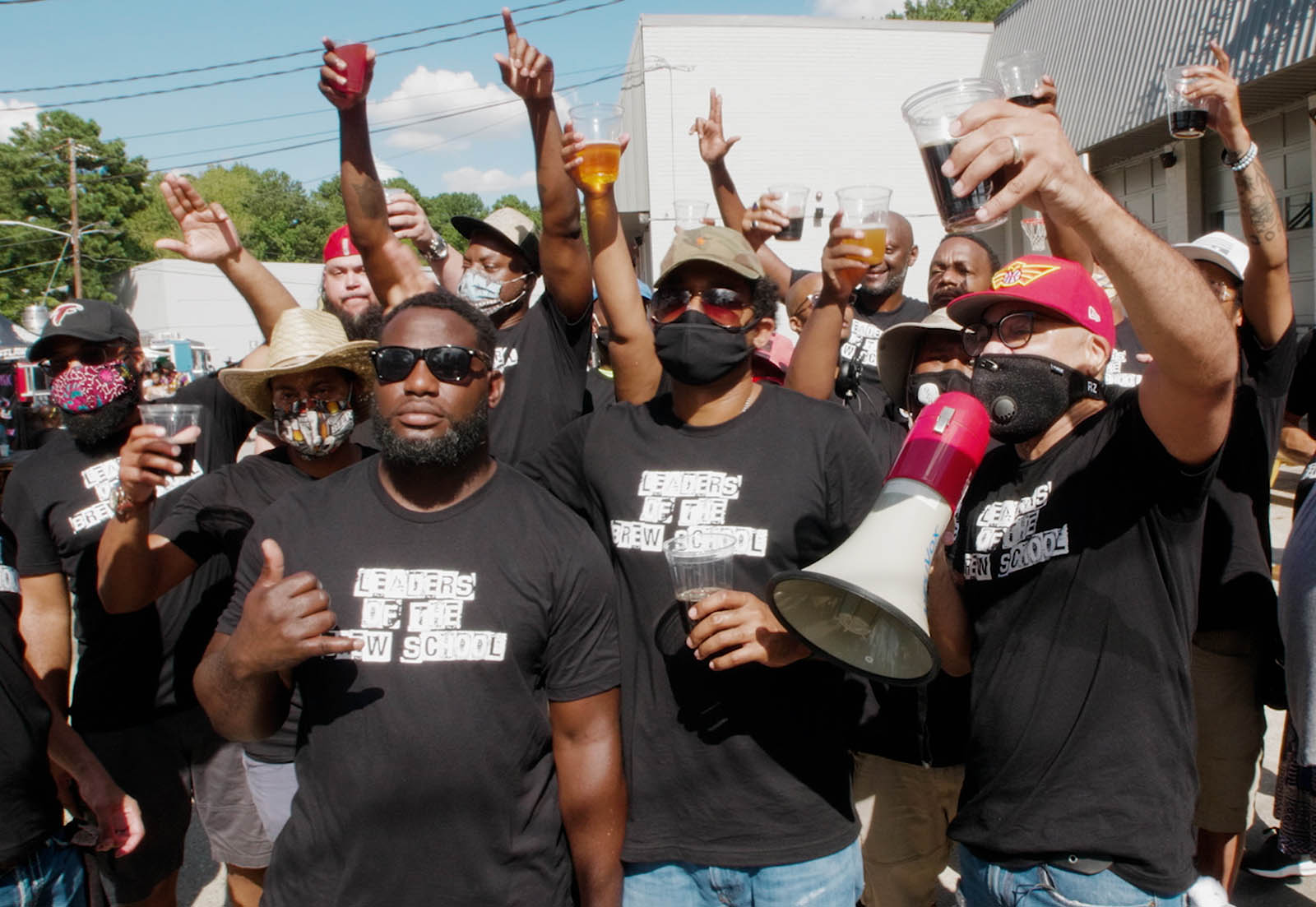 The Black Is Beautiful campaign also opened up the doors for long-overdue brewing collaborations between white-owned breweries and their Black and Brown counterparts. During the campaign, several brewers across the U.S. became inspired to act with more intentionality in their push to diversify the industry. They began opening paid internships dedicated to training and exposing "applicants of color" to the benefits of starting a career in beer-making.
Did you learn anything new making the film or did what you find reinforce what you already knew about the challenges for people of color in brewing?
There are many Black and Brown brewers in the same boat as those presented in the film. We may have focused exclusively on the Black experience in our documentary. But we realize now – plus in having shown the film in different parts of the country – that there are a lot of systemic issues still in place affecting the progress of many BIPOC regardless of where their breweries are located.
The challenge of beer brand owners to secure proper funding and a viable location for their brick and mortars are just two of the most alarming trends.
What do you hope folks take away from the film?
For F&B business owners, managers, etc., we hope they'll use the film as a mirror to look at their own business acumen, and to consider if their staff is as diverse as it can – and should – be and if their taproom or eatery truly is a "welcome space for all."
For consumers, we hope they'll be inspired to act more intentionally with their money by seeking out more minority-owned breweries in their communities to support. This approach can also extend to minority-owned wineries, distilleries, bottle shops, brewpubs, etc. This is a sure-fire way we, as consumers, can help move the needle in the right direction.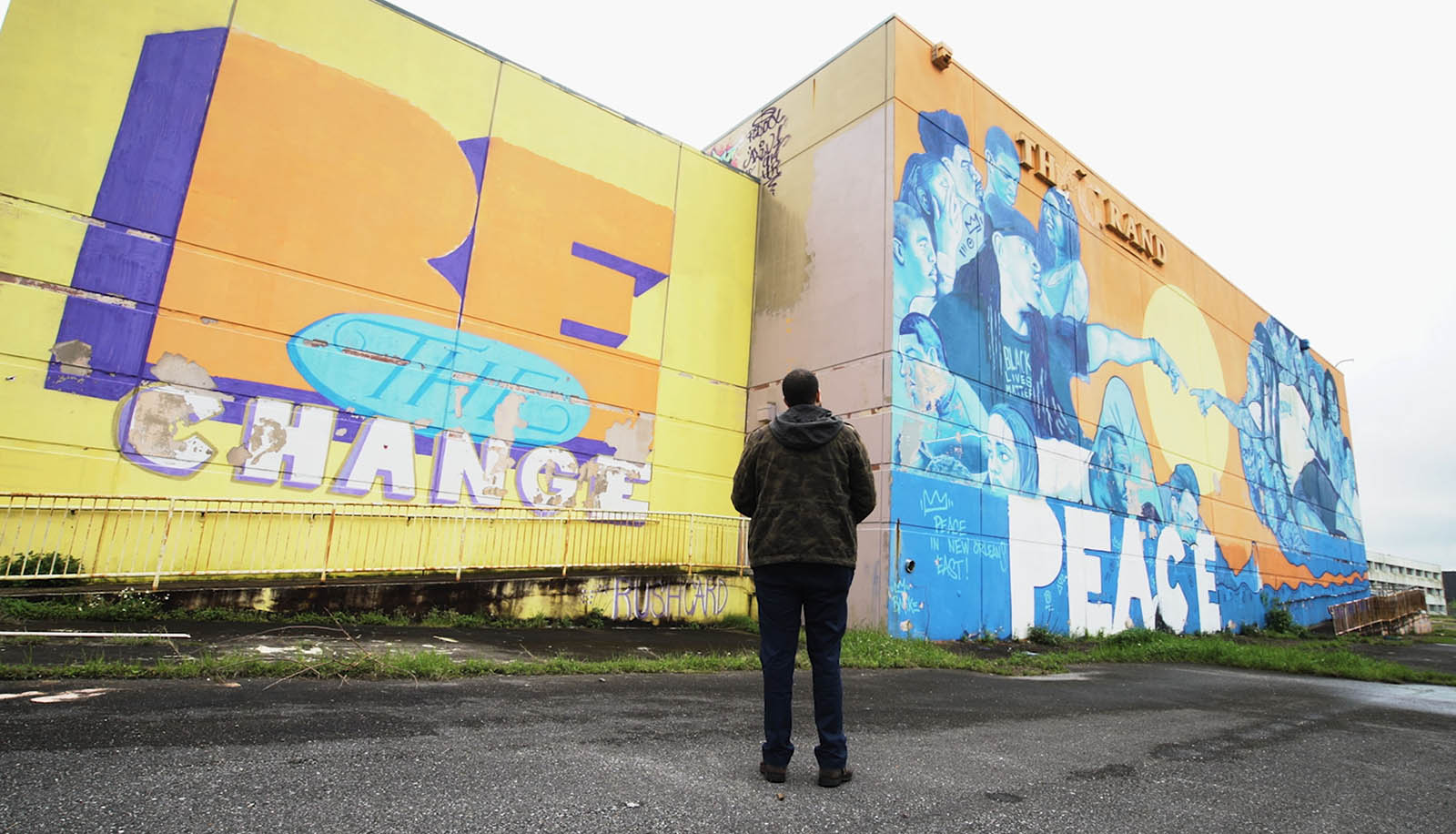 Are you working on another film?
Right now we are developing a few spin-off projects from this documentary. The first one is a docuseries following the next phases of one of the film's main brewers.
The other project is a hosted Anthony Bourdain-Parts-Unknown-style show that will cover more stories of BIPOC in the professional beverage industry across North America and beyond.
OK, what's your beer of choice?
I can't currently answer this; too many favorites. What I can say is, I am sucker for high gravity, double-digit pastry stouts. The best ones taste like liquid candy. Amazing.
"One Pint at a Time" screens Thursday, April 28 at 9:15 p.m. at The Times Cinema, and Saturday, April 30 at 1 p.m. at The Avalon Theater.
Born in Brooklyn, N.Y., where he lived until he was 17, Bobby received his BA-Mass Communications from UWM in 1989 and has lived in Walker's Point, Bay View, Enderis Park, South Milwaukee and on the East Side.
He has published three non-fiction books in Italy – including one about an event in Milwaukee history, which was published in the U.S. in autumn 2010. Four more books, all about Milwaukee, have been published by The History Press.
With his most recent band, The Yell Leaders, Bobby released four LPs and had a songs featured in episodes of TV's "Party of Five" and "Dawson's Creek," and films in Japan, South America and the U.S. The Yell Leaders were named the best unsigned band in their region by VH-1 as part of its Rock Across America 1998 Tour. Most recently, the band contributed tracks to a UK vinyl/CD tribute to the Redskins and collaborated on a track with Italian novelist Enrico Remmert.
He's produced three installments of the "OMCD" series of local music compilations for OnMilwaukee.com and in 2007 produced a CD of Italian music and poetry.
In 2005, he was awarded the City of Asti's (Italy) Journalism Prize for his work focusing on that area. He has also won awards from the Milwaukee Press Club.
He can be heard weekly on 88Nine Radio Milwaukee talking about his "Urban Spelunking" series of stories.