Season's eatings! The weather may be getting colder, but Dining Month on OnMilwaukee is just cooking up, dishing out your winning picks in this year's Best of Dining poll. Dining Month is brought to you by Fein Brothers, your premier food service equipment and supply dealer in Wisconsin since 1929. Congratulations to all of the winners, and happy eating for all those who voted!
Naming a business is arguably as challenging as naming a kid. It needs to be just right – usually something with meaning, but will also be received positively by the public. Some local Milwaukee restaurants have interesting names that seem fitting, even if we don't know why. OnMilwaukee recently checked in with six such places to get the moniker scoop.


The word "anodyne" kept popping up while owner Matt McClutchy was researching 1800s medicine-wagon-era history for design ideas, so he gave it more thought and eventually picked it as the name for his new cafe and roastery. McClutchy knew the word, which means something that soothes pain, from his favorite Uncle Tupelo record – named "Anodyne" – and says it felt like a kind of kismet at the time. "I saw a connection that I think fits between the meaning of anodyne and what coffee does for people," says McClutchy.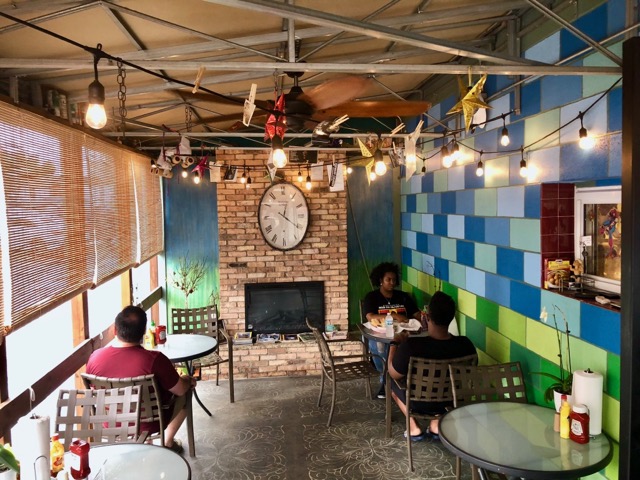 This quirky and delicious – oh my god, get The Milly Philly – eatery is named in honor of Yogi Bear's sidekick Boo Boo – a human-esque, bow-tie wearing bear cub who assisted Yogi in the stealing of sandwiches from "pic-a-nic" baskets. Yogi was fond of bellowing, "Hey, Boo Boo!"
Lazy Susan
2378 S. Howell Ave., (414) 988-7086


Owner AJ Dixon named her restaurant after an inside joke she had with her late mother, who was named Susan. People often ask Dixon, "Hey, are you Susan?"
Odd Duck
2352 S. Kinnickinnic Ave., (414) 763-5881
"Odd Duck" was the nickname of restaurant co-owner Melissa Buchholz's sister, Jenna, when they were growing up. "My mom would call her that when I was so frustrated at her for being a total ham and either embarrassing or upstaging me," says Buchholz.
The Pasta Tree
1503 N. Farwell Ave., (414) 276-8867

According to current proprietor Suzzette Metcalfe, the original owners of The Pasta Tree, Robert Fontecchio and Steven Gustufson, chose the name when they first started making pasta 36 years ago and hung their pasta to dry on wooded dowels.
"It was around Christmastime and they were starting to think of a name for the restaurant and had spinach pasta hanging on one of the dowels so it looked like a tree," says Metcalfe. "They teased that it was actually going to have to be their Christmas tree since funds were all invested in starting the new business. And from there 'The Pasta Tree' name stuck."
Rumpus Room
1030 N. Water St., (414) 292-0100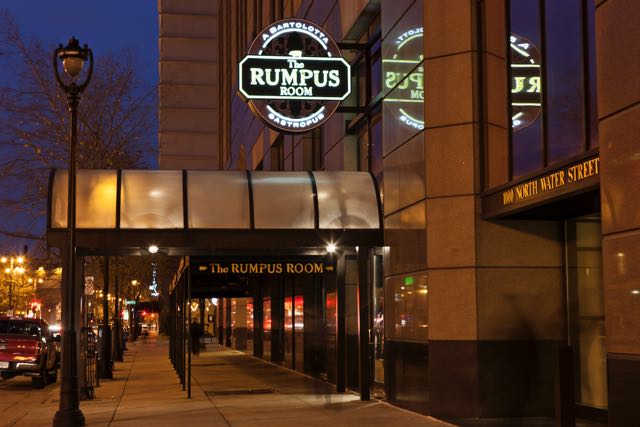 In the mid-1950s, owner Joe Bartolotta's father, T.J. Bartolotta, bought a bar on 29th Street and North Avenue called "The Rumpus Room." While working at the bar, he met his wife, Beverly, who later became Joe's mom. For a period of time the young Bartolotta family lived in one of the apartments above the tavern.

Molly Snyder started writing and publishing her work at the age 10, when her community newspaper printed her poem, "The Unicorn." Since then, she's expanded beyond the subject of mythical creatures and written in many different mediums but, nearest and dearest to her heart, thousands of articles for OnMilwaukee.

Molly is a regular contributor to FOX6 News and numerous radio stations as well as the co-host of "Dandelions: A Podcast For Women." She's received five Milwaukee Press Club Awards, served as the Pfister Narrator and is the Wisconsin State Fair's Celebrity Cream Puff Eating Champion of 2019.