"Pays Big" just got a whole lot bigger today as Potawatomi Hotel & Casino cut the ribbon on its second phase of renovations, opening up more gaming machines, tables, bars, dining options and exclusive members-only amenities to guests.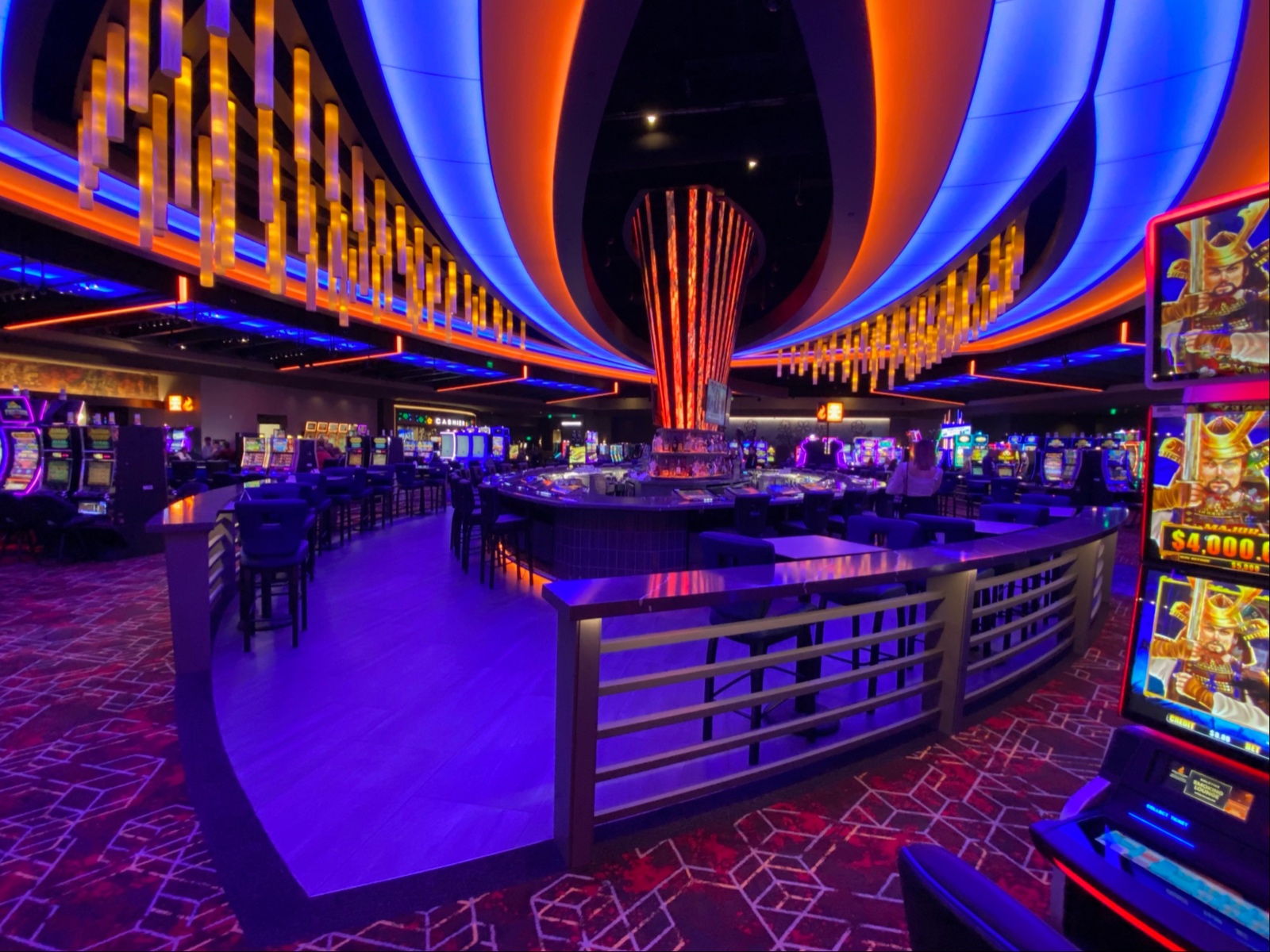 Mainly focused on the casino's Skywalk level, the second phase of renovations officially opened today at Potawatomi Hotel & Casino features two new gaming areas – ElevenHundred and the Atrium – a new bar and restaurant called Street Eatz, and The 1833 Club, a special VIP space exclusively for Potawatomi's diamond and emerald club members. This phase of the casino's ongoing $190 million renovation project also included recent second-level additions Rock & Brews and Cream City Coffee Co., both opened earlier this summer.
Previously this year, the casino also revealed its much-anticipated temporary sportsbook and its new Potawatomi Marketplace food hall space, both found on the ground floor.
"This really sets us up for long-term success in the city, as we see all of our other key partners elevate their stadiums, their teams, their games," Potawatomi Hotel & Casino CEO Dominic Ortiz told OnMilwaukee at Thursday morning's ribbon-cutting gathering in the new 1833 Club.
"Everybody in Milwaukee seems to be bringing their A-game, right? So we didn't want to be left out. We want to be champions, we want to be number one and we want to bring the best entertainment destination in the entire region. And that's what we delivered here today."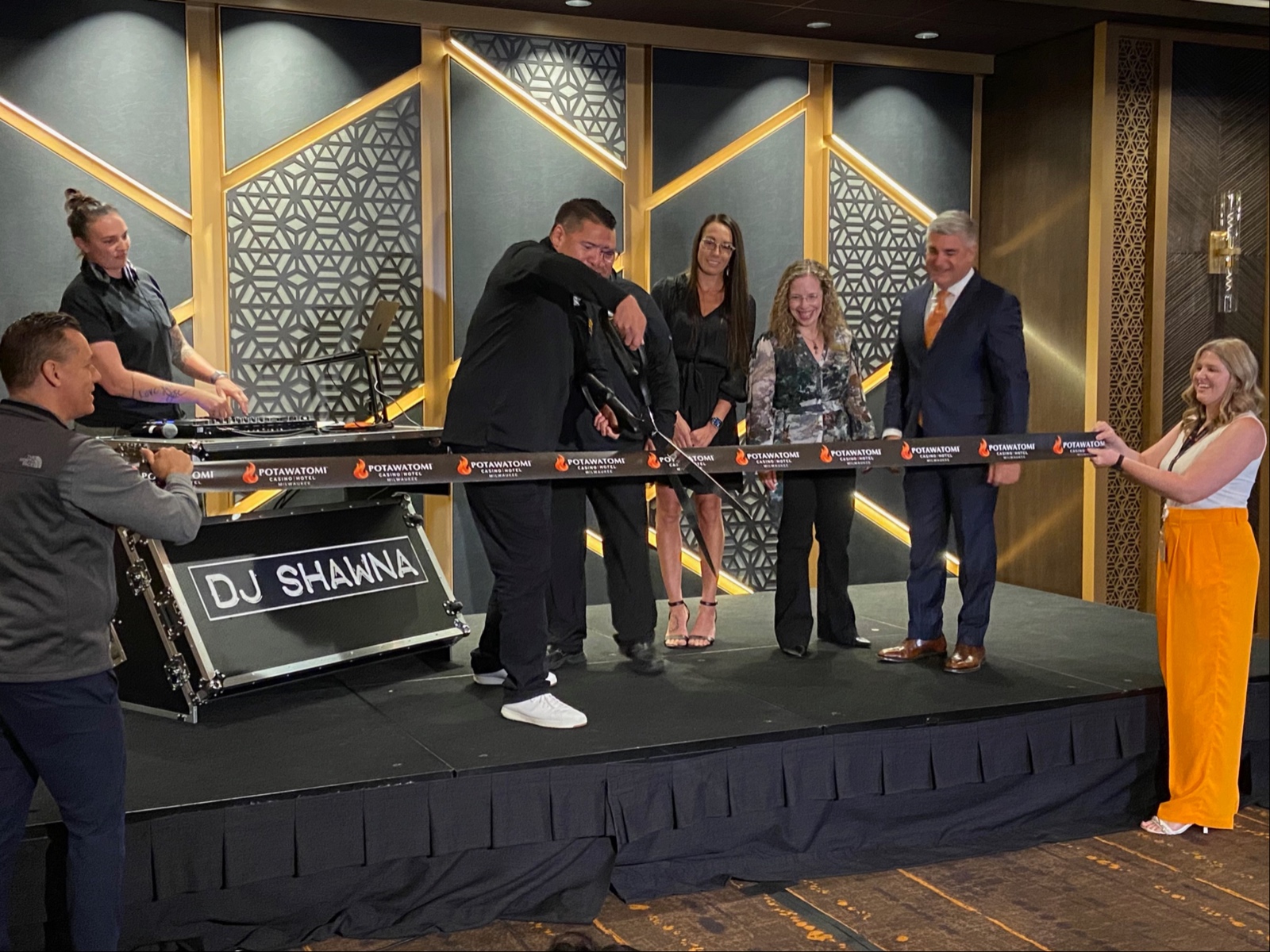 The featured attraction of the casino's new renovations is the new gaming areas, introducing hundreds upon hundreds of new slot machines and more than a dozen new tables to the Potawatomi fold. Several can be found in the revamped Atrium space and scattered throughout the second level beyond Rock & Brews and the escalators down to the ground floor, but most can be found in the vast new ElevenHundred gaming room. The sprawling hall holds more than 600 new machines, the new gaming tables and more.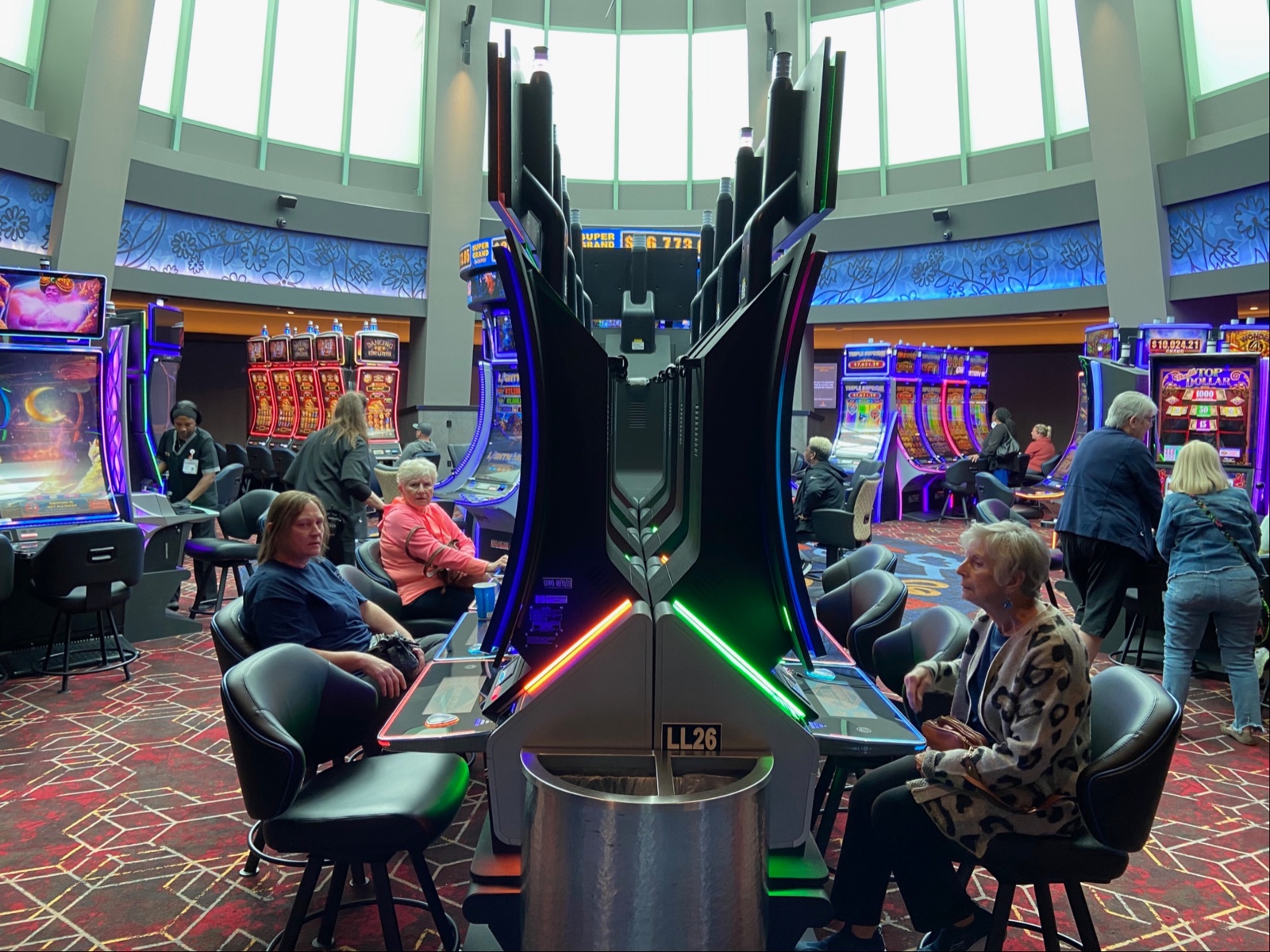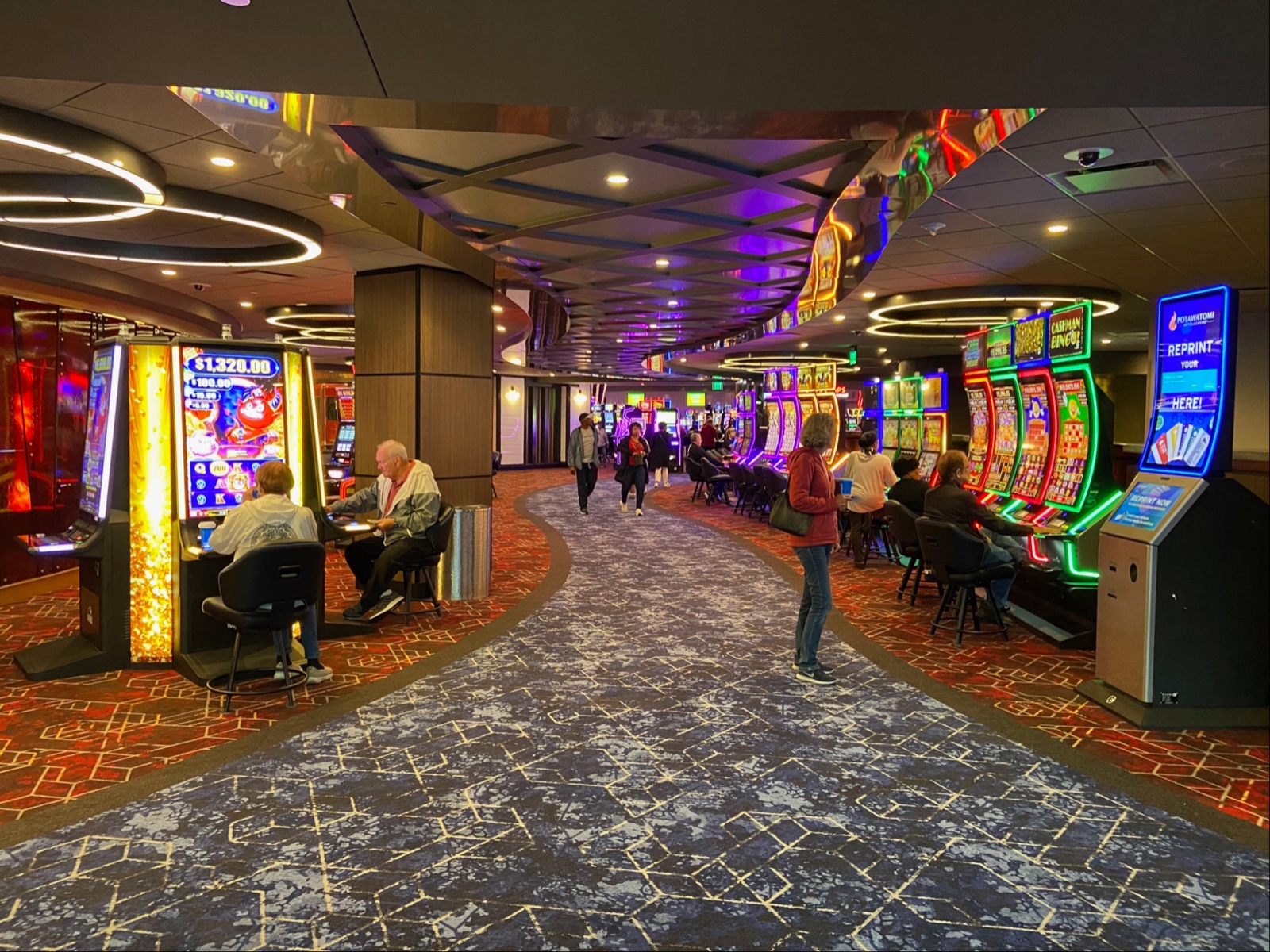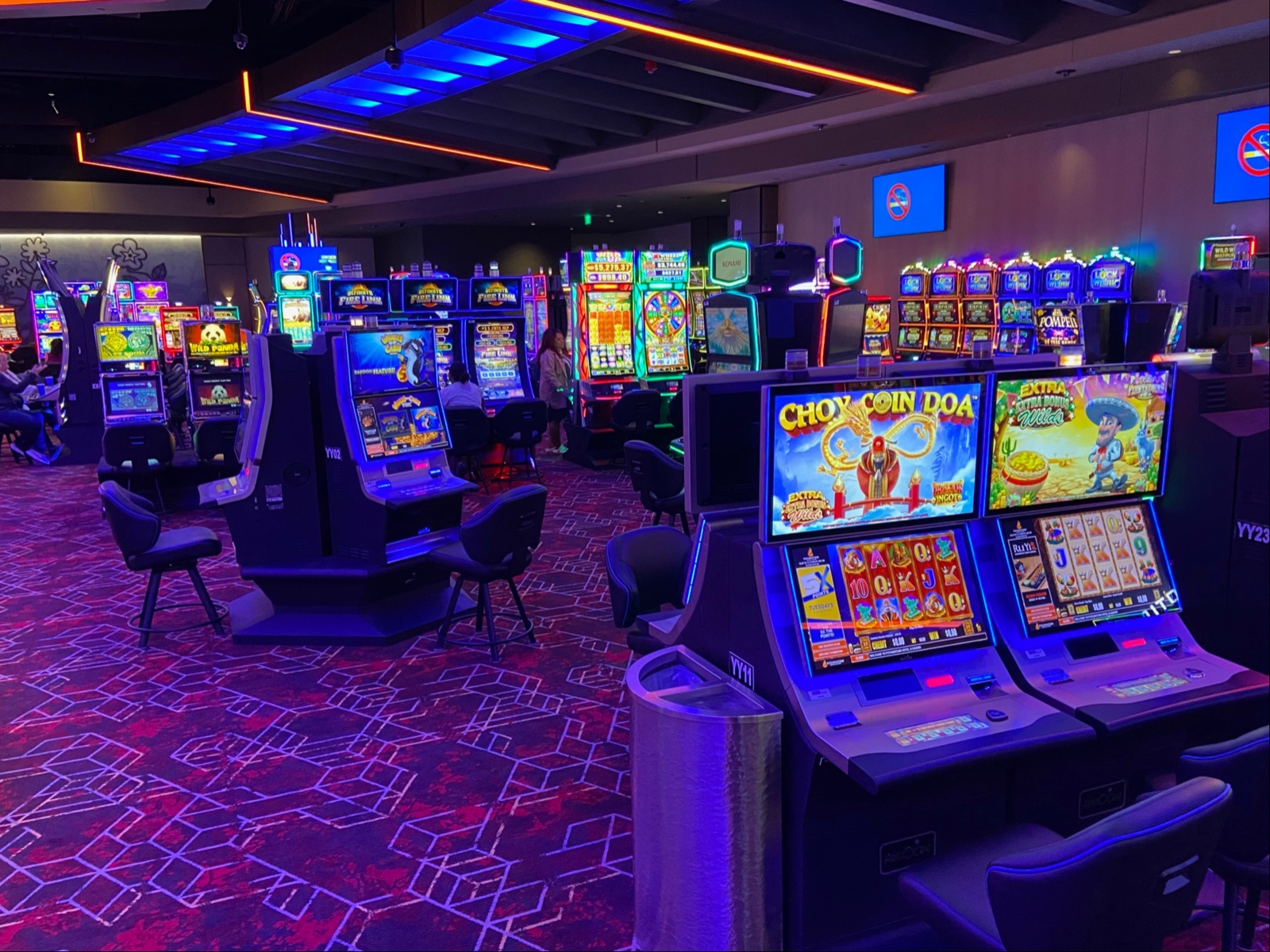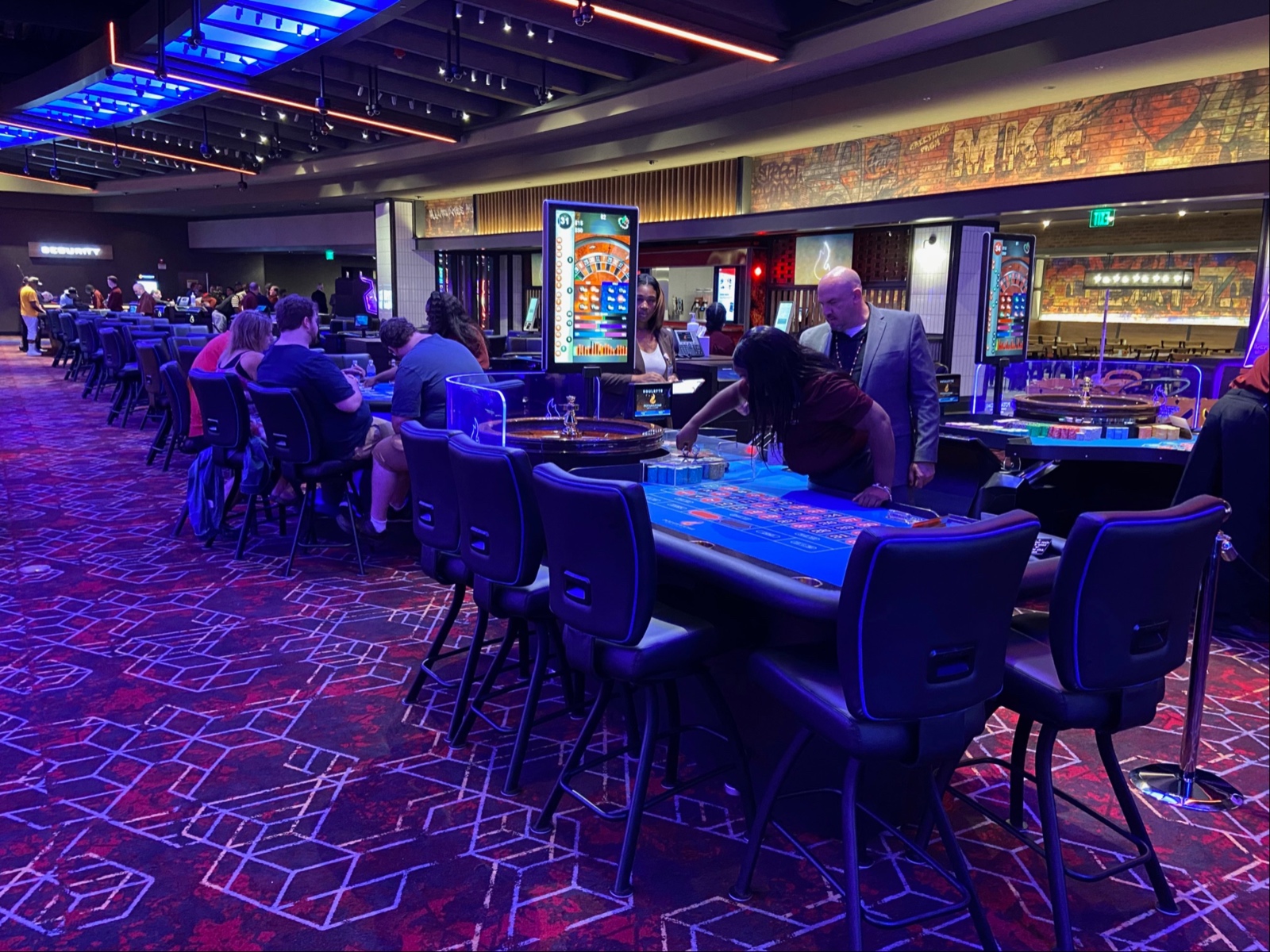 Perhaps even more attention-grabbing than the hundreds of colorfully blinking machines filling the space is the centerpiece bar in the middle of it all: ElevenHundred Bar & Lounge. Featuring hightop and bar seating, lit a warm blue and orange by a large glowing flame emblem above the space, the new bar serves as a hub and island amidst all the new gaming excitement and action surrounding it.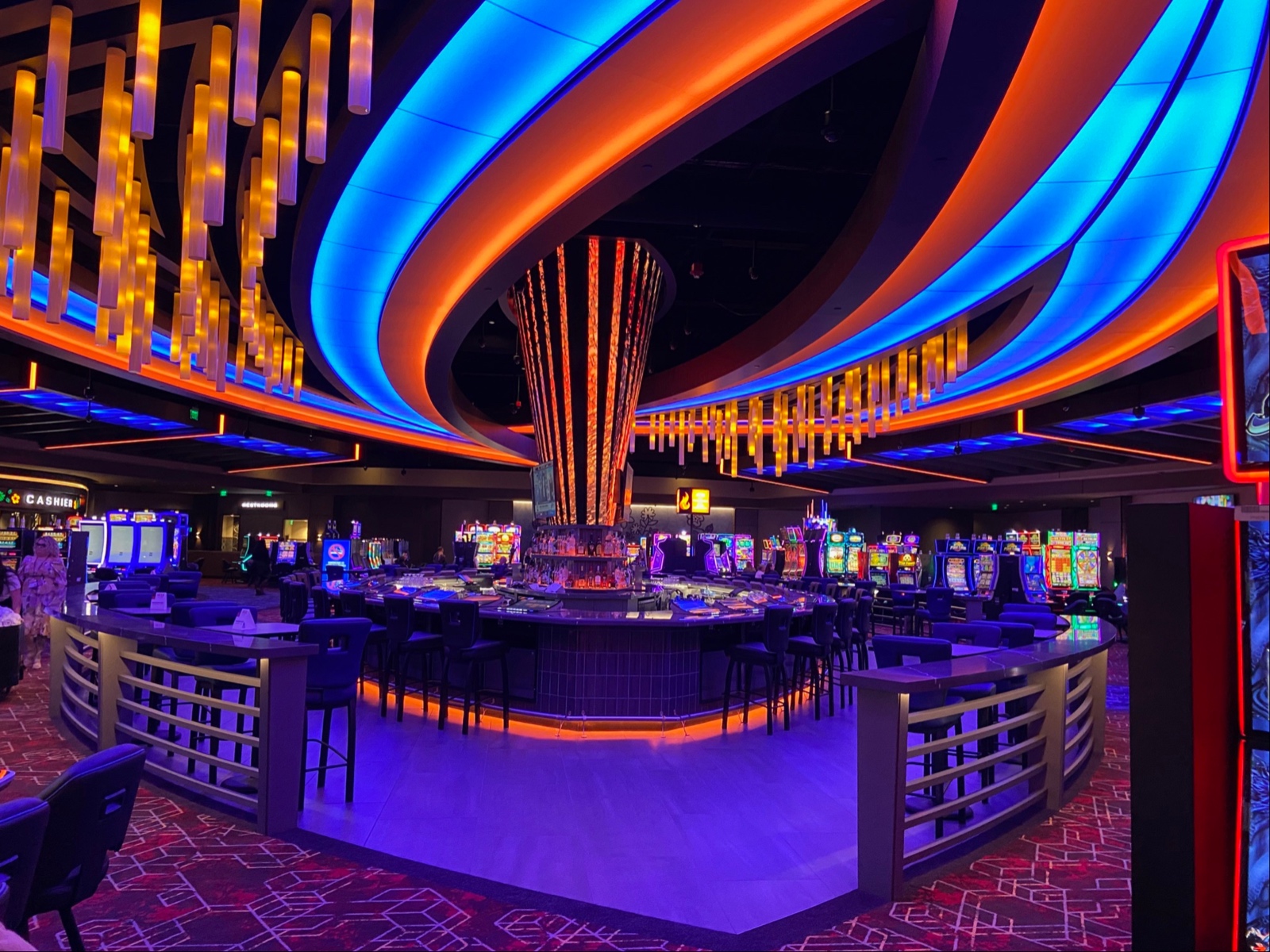 "I really believe the ElevenHundred Bar really resets the stage for the entire city," Ortiz said. "You have to come see this bar – the elements, the decor, the LED, the integration, the lighting and, last but not least, a first-class list of specialty drinks."
For those hungering more than just games, next door to the new ElevenHundred gaming space is the casino's latest food venture, Street Eatz. Decorated with warm brick walls tagged with colorful Milwaukee-centric graffiti art and a red model food truck connecting both the dining space and the gaming room, Street Eatz will cook up a menu of tacos – filled with the likes of chorizo, brisket, blackened shrimp, short ribs and more – barbecued meats and loaded sausages. For a look at the venue's early menu, click here.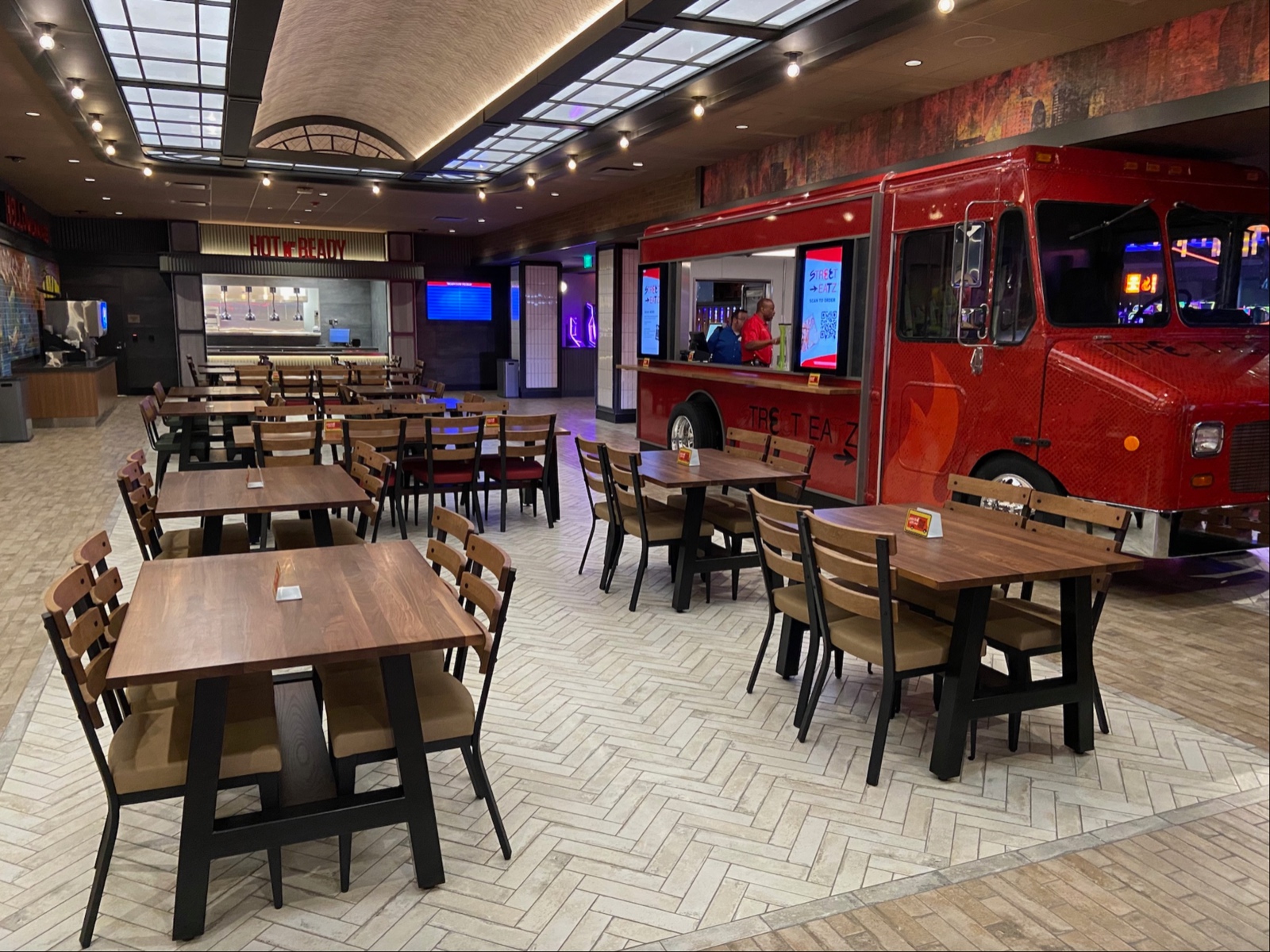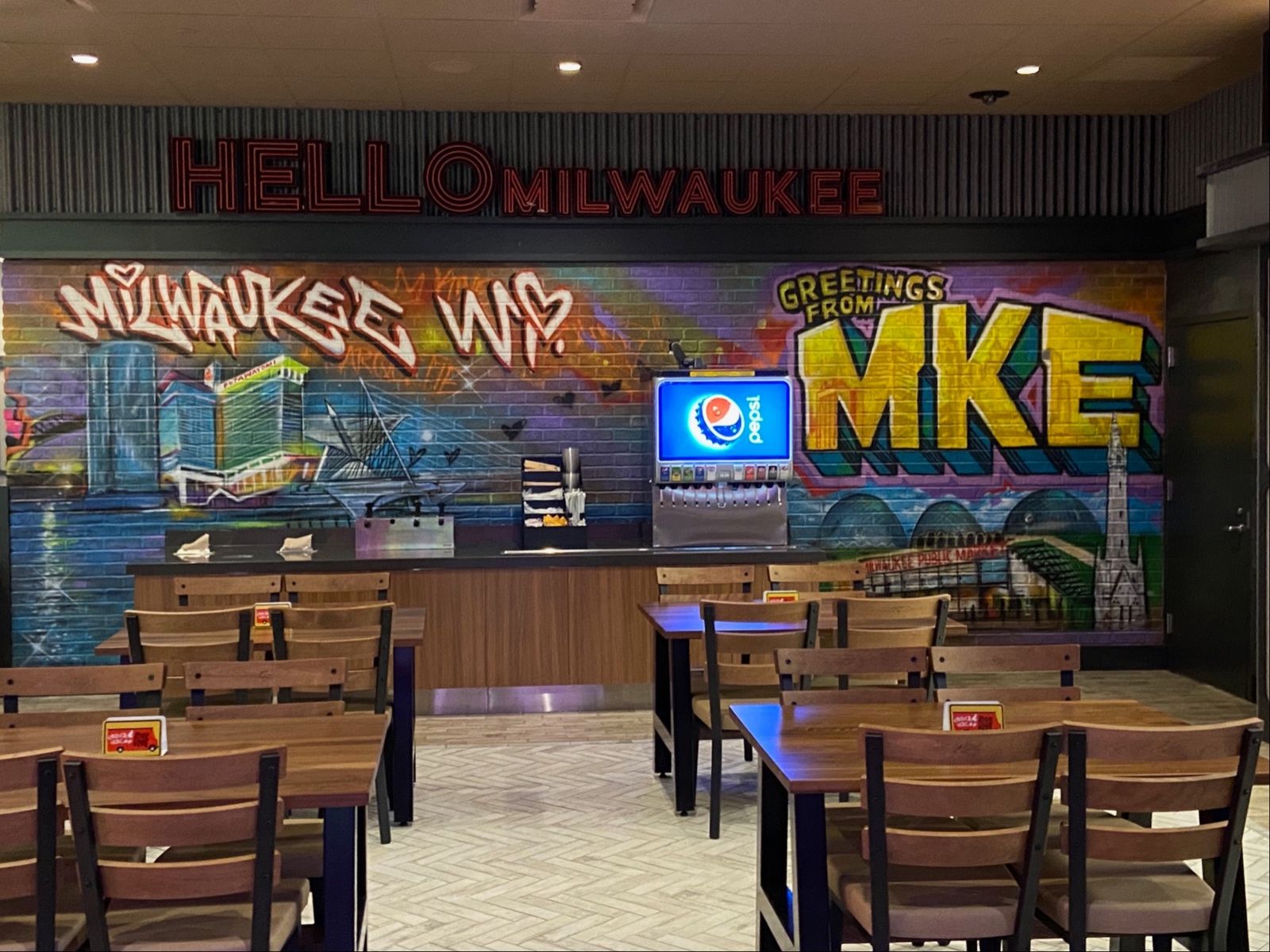 For the casino's most high-rolling regulars, Potawatomi's second phase also introduces The 1833 Club. Available to diamond and emerald-level Fire Keeper's Club members, the new exclusive space – found across from the circular Atrium – features even more gaming options, including more slot machines, bartop slots, a sportsbook kiosk and high-limit tables. The 1833 Club also contains a richly decorated lounge area with copious seating, a stage for live entertainment (or, in today's case, a ribbon-cutting ceremony), a kitchen for guest chefs and a large glowing circular bar at its center.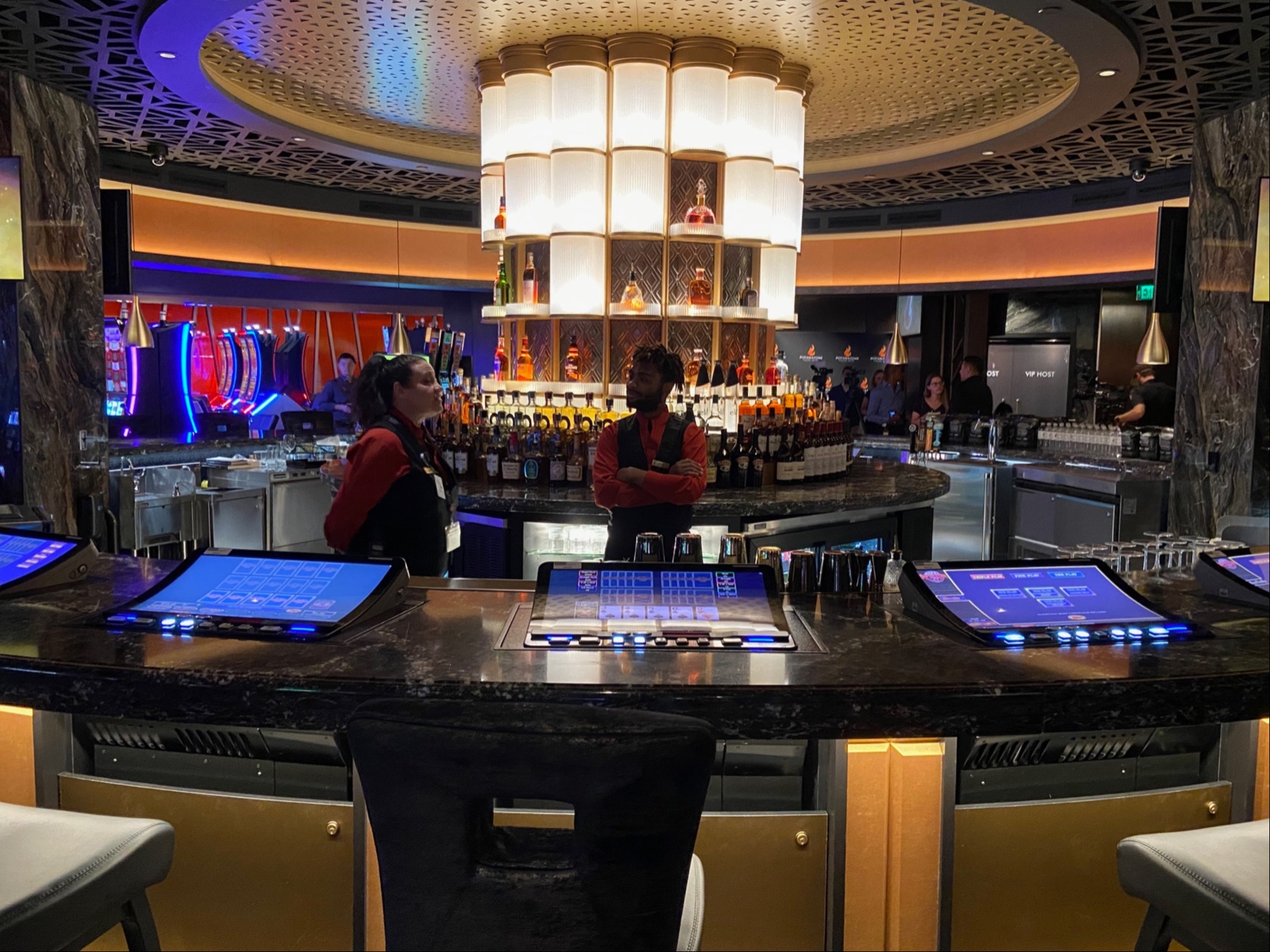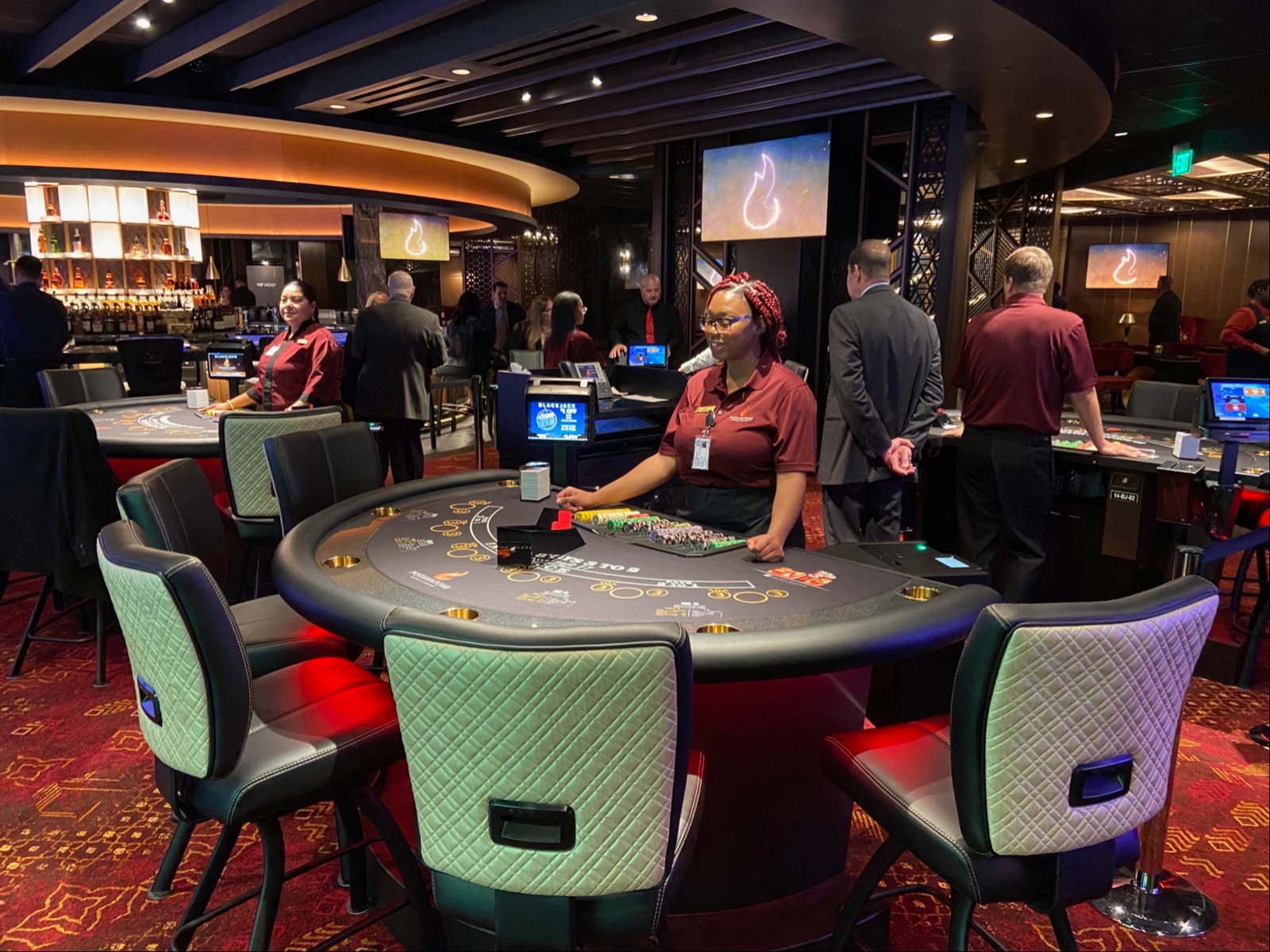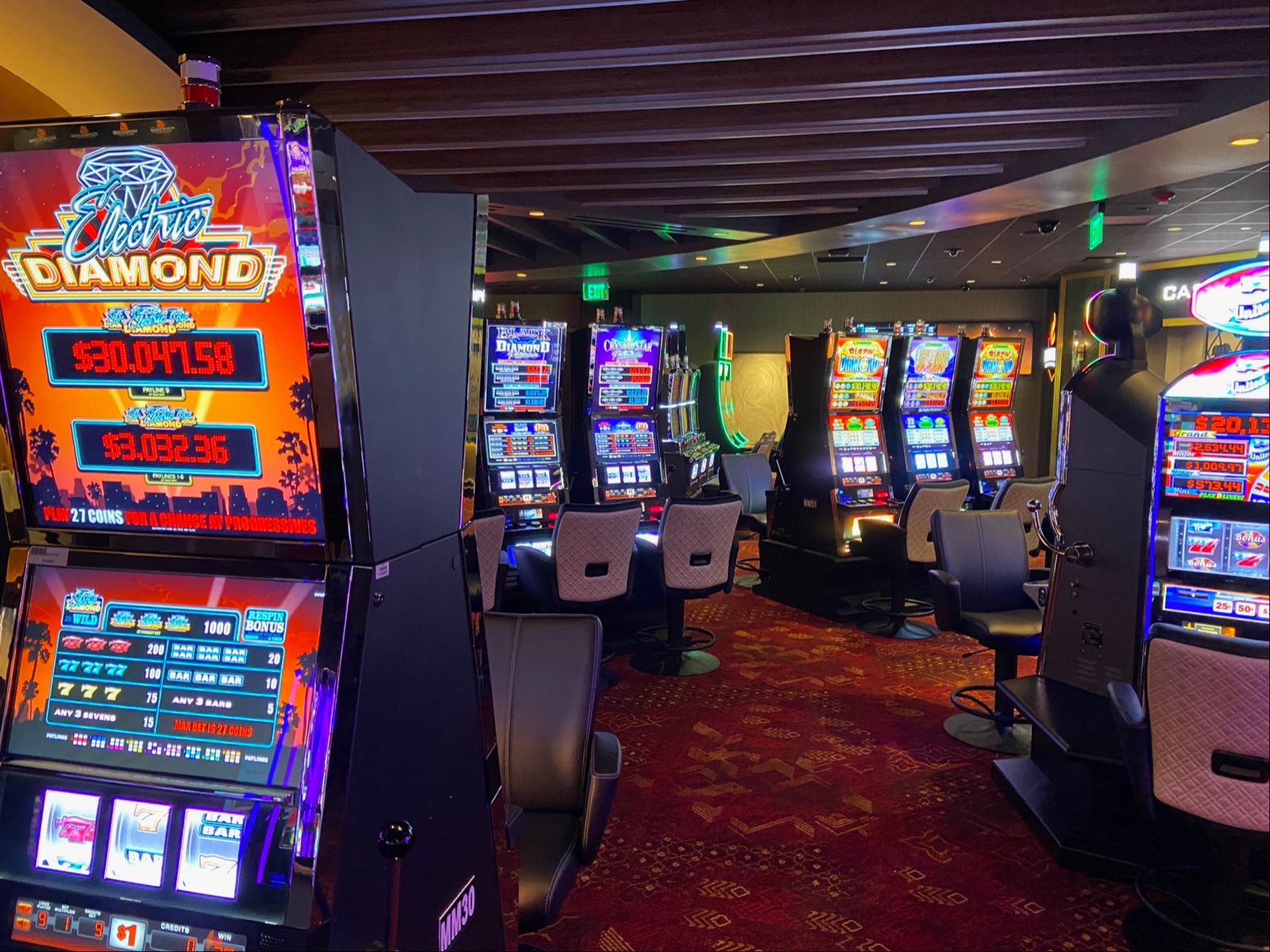 "To make sure that we recognize our best customers, our best guests, we wanted to make sure that they were amazed and had a place that they could call their own," Ortiz said. "This room by far has the highest-end decor and the most attention put to provide elevated VIP service."
The 1833 Club soft-opened last week, but is now fully open to emerald and diamond members.
While this morning's ribbon-cutting brings Potawatomi's second phase of renovations to a celebratory close, the casino is by no means finished. The next phase of Potawatomi's renovation project will replace the casino's current sportsbook room with its sprawling permanent sportsbook space as well as add a poker room on the first floor. Ortiz notes that the goal is to finish and open the next phase of the renovations in early May of 2024.
Visit Potawatomi Hotel & Casino's website for more information – and stay tuned to OnMilwaukee for more updates and looks into the Potawatomi's latest additions.
As much as it is a gigantic cliché to say that one has always had a passion for film, Matt Mueller has always had a passion for film. Whether it was bringing in the latest movie reviews for his first grade show-and-tell or writing film reviews for the St. Norbert College Times as a high school student, Matt is way too obsessed with movies for his own good.
When he's not writing about the latest blockbuster or talking much too glowingly about "Piranha 3D," Matt can probably be found watching literally any sport (minus cricket) or working at - get this - a local movie theater. Or watching a movie. Yeah, he's probably watching a movie.