Milwaukee PBS announced Monday it will discontinue production of "Around the Corner with John McGivern." The popular show ran for nine seasons and McGivern won five regional Emmys for hosting. Each 30-minute episode featured McGivern immersing himself in the culture of more than 100 different Wisconsin communities while hanging out with the locals.
Since the announcement, social media has been rife with backlash from McGivern's fans, claiming they need the humor, warmth and folksy-yet-professional storytelling style of McGivern now more than ever because of pandemic-related hardships.

We know McGivern will return to television in some way, some form. Stay tuned to OnMilwaukee for an update on McGivern's future plans, but for now, here are 9 reasons – one for each season of "Around the Corner" – why we love John McGivern.
1. He was knighted by Julie Andrews in the 2001 Disney film "The Princess Diaries"
There is nothing more to say here. McGivern wins the "cross that off your bucket list" game with this one.
2. His mad storytelling skills
Whether he's telling a story about chasing after the ice cream truck for an orange Push-Up as a kid growing up on Milwaukee's East Side or the horrors of seeing his naked grandma after she ripped off her "duster" (robe) because she was stung by two bees, McGivern's tales are always a confluence of humor, insight and heartfeltness.
3. He is "kind of cute as a girl"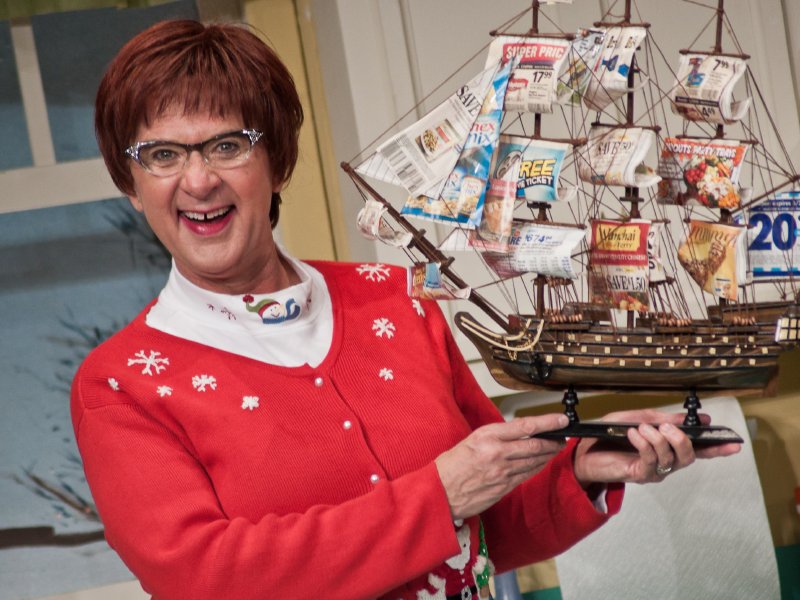 In 2011's "A Kodachrome Christmas" at the Marcus Center, McGivern played a role in drag as a public access-channel cable TV hostess, Earlene Hoople. In his review for OnMilwaukee, film critic Damien Jaques described him as "kind of cute as a girl." I might have described him as more of a "handsome woman," but let's not split hairs here.
4. He's got Pride
McGivern is gay and out, out, out. He embraces it. Many of his stories include jokes about his sexuality and he appeared in HBO's LQBTQ special, "We're Funny That Way," a comedy documentary filmed in Toronto at the world's largest gay and lesbian comedy festival, as well as "Out There II," the all-gay comedy special on Comedy Central. He also played the flamboyantly gay salon owner Tony Whitcomb in the long-running stage show "Shear Madness."
5. McGivern loves Milwaukee
John McGivern grew up on Bartlett Avenue and attended Ss. Peter and Paul Grade School – both on Milwaukee's East Side – and although he lived in Chicago, Los Angeles, Atlanta, Washington DC, Florida and San Francisco he returned to Milwaukee and moved to the heart of an iconic hotel on the East Side. In short, McGivern loves Milwaukee and Milwaukee loves McGivern.
6. He says stuff like this:
This is the only pull-out quote on John McGivern's web page: "The sooner we all can begin to realize that what we share, and what is similar is greater than what's not, and the sooner we can all begin to embrace our similarities and truly begin to respect what's different, that's when things get easier."
7. He's won five Emmys (FIVE!)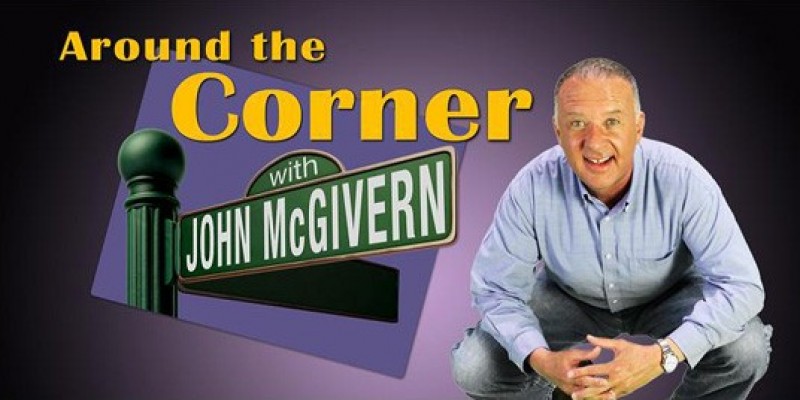 Sure, it's nice to be nominated, but McGivern is a certified chicken-dinner winner. He's won five Emmys for his work on "Around the Corner," and yet, that won't come up if you have drinks with him. I've eaten entire meals (including dessert!) with McGivern, and he never once casually dropped that – or any of his other accolades – into conversation. And I wouldn't have minded if he did. But he didn't.
8. He's down-to-earth
Reason no. 7 why we love John McGivern demonstrates his humbleness, but it's more than that. Number 8 is his true interest in people and their stories, which in turn makes him able to tell his own stories that tap into the human experience. I've never been a middle-aged gay man, but it doesn't matter. His stories about his grandmother connect me to my own Nana, long passed.
9. That smile!
I actually wanted the last reason why we love John McGivern to be "he was in a Philadelphia Cream Cheese commercial" because I read somewhere that he was and who doesn't love cream cheese? However, I could not find video proof of said commercial, so instead, our 9th reason for loving JM and needing him in our lives is because he is just so damn adorable. And best of all, he's had the same illuminating smile since day one.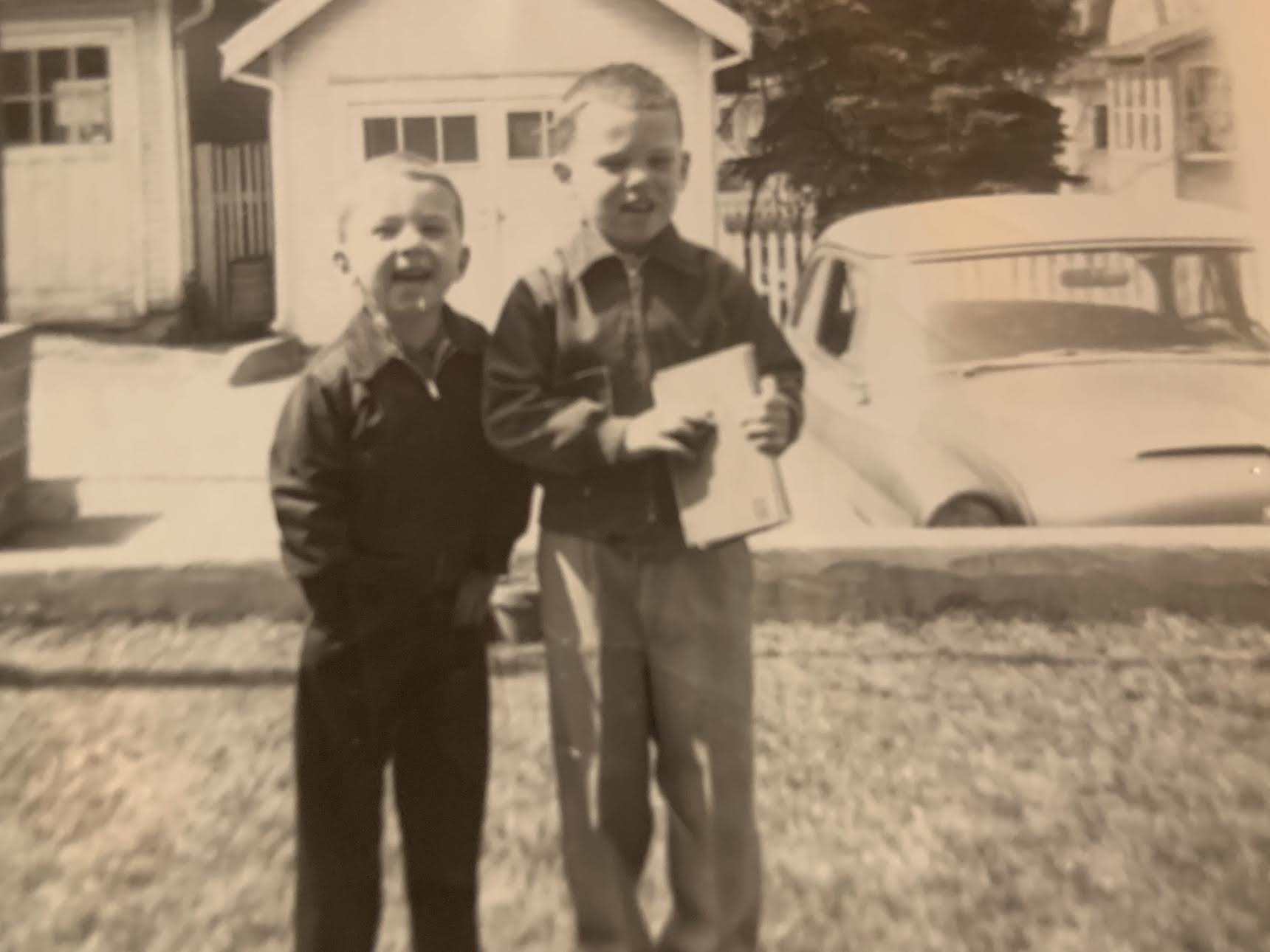 Molly Snyder started writing and publishing her work at the age 10, when her community newspaper printed her poem, "The Unicorn." Since then, she's expanded beyond the subject of mythical creatures and written in many different mediums but, nearest and dearest to her heart, thousands of articles for OnMilwaukee.

Molly is a regular contributor to FOX6 News and numerous radio stations as well as the co-host of "Dandelions: A Podcast For Women." She's received five Milwaukee Press Club Awards, served as the Pfister Narrator and is the Wisconsin State Fair's Celebrity Cream Puff Eating Champion of 2019.