Terrence Clarke and Ellen Fine – who run a non-profit roller skating and community organization called Roll Train – have worked for 10 years to get Red Arrow Park's rink approved as a summertime roller skating rink. Since 1999, it has served as an ice skating rink called "Slice of Ice."
It seemed like logical use of the space that was otherwise vacant for three seasons. However, they faced many obstacles. The couple waded through legislative deliberation, a failed veto override vote and numerous reasons why the rink was unsuited for rollerskating, none of which were confirmed.
But they stuck to their vision of bringing roller skating to Downtown Milwaukee with programming that suited both the occasional roller as well as those who make up the city's large and diverse roller skating community.
Last week, it was announced that three roller skate nights called Summer Spinz will offer family-friendly roller skating on the third Friday of June, July and August. Roll Train MKE and Milwaukee Downtown BID #21 are programming the events.
"We are excited that there is finally going to be free rollerskating at Red Arrow Park," says Clarke. "However, we're trying to create something more: healthy activity in Downtown Milwaukee for everyone: kids, workers, casual skaters and the roller skating community."
The rink is also open to roller skaters weekdays from noon to 3 p.m. and weekends from noon to 5 p.m. Fine and Clarke want the Milwaukee County Parks to expand the programming to better accommodate traditional work schedules that prevent people from skating before 5 or 6 p.m.
They also want the roller rink open later – like the ice skating rink is – to provide younger Milwaukeeans sober, healthy activities in the evening.
In other cities, roller rinks are open until 9 or 10 p.m. These rinks have family times early in the evening and then open it up to more experienced skaters later on.
Last year, San Francisco opened an outdoor roller rink in Golden Gate Park and, for the first time since 1940, Rockefeller Center in New York City opened its plaza for roller skating. Other rinks that better accommodate serious skaters are Guidant John Rose Oval in Roseville, Minn.; Olympic Center in Lake Placid, NY; St. Louis Park Outdoor Recreation Center in St. Louis Park, Minn.; and The Monroe Street Midway in Detroit, Mich.
"A rink with slightly later hours – and a sign posting these hours – would open this up to so many more people. And it would also bring tourism. People would come from all over the country to skate at this rink. That's what (roller skaters) do: go to a city, stay in their hotels, eat in their restaurants and skate on their rinks."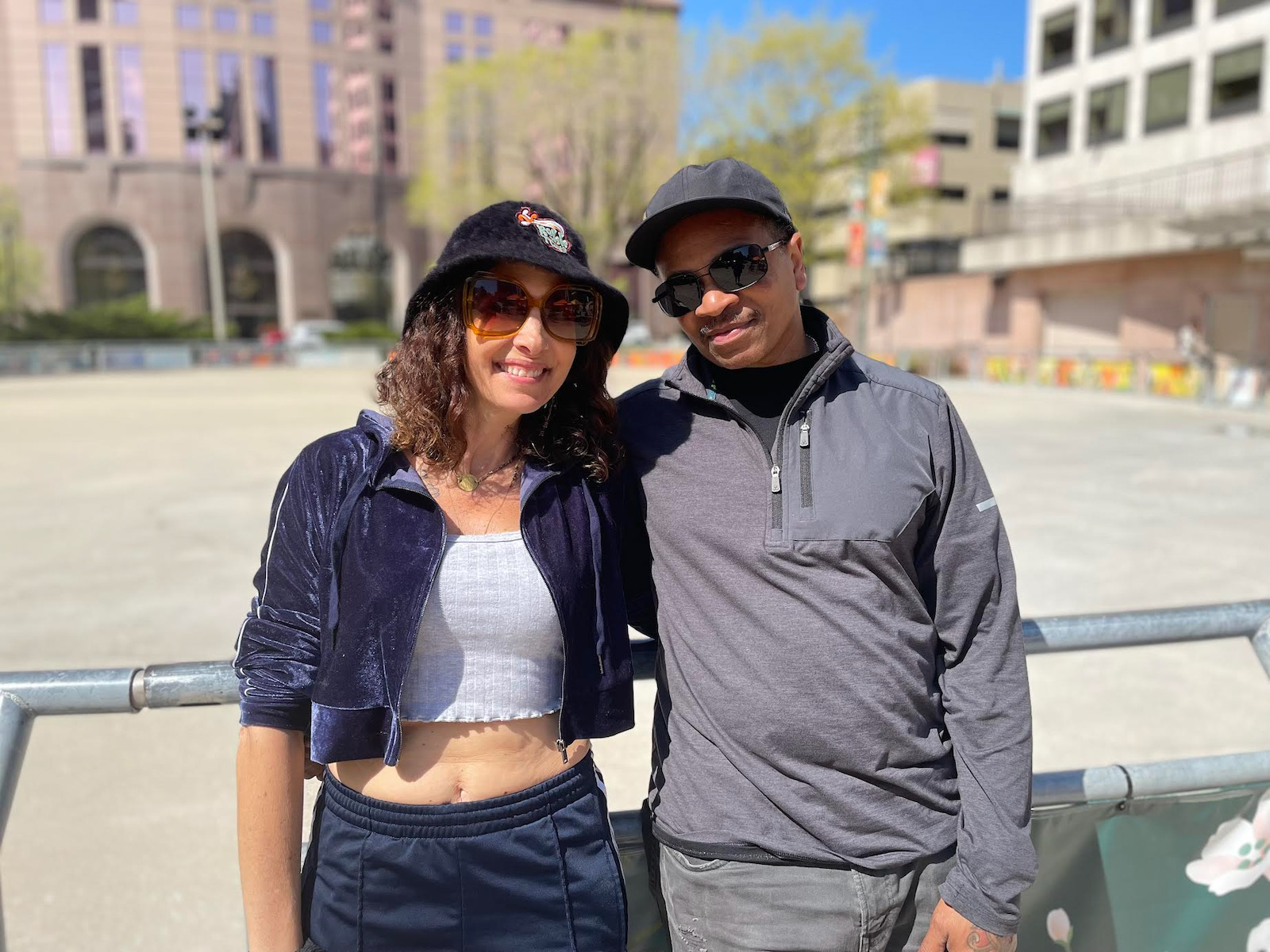 Together, Fine and Clarke have 50 years of indoor and outdoor roller skating experience. Aside from Roll Train, Clarke also leads skating groups in McKinley Park called "Skate @ the Lake."
"This is a good start, but we need to keep going. For many people all over the country, rollerskating is not a trend or a novelty. It's a culture. One that's been in our city for a really long time," says Clarke. "It didn't have a resurgence; it's always been here and it always will be."
Follow the Roll Train Facebook page for updates.

Molly Snyder started writing and publishing her work at the age 10, when her community newspaper printed her poem, "The Unicorn." Since then, she's expanded beyond the subject of mythical creatures and written in many different mediums but, nearest and dearest to her heart, thousands of articles for OnMilwaukee.

Molly is a regular contributor to FOX6 News and numerous radio stations as well as the co-host of "Dandelions: A Podcast For Women." She's received five Milwaukee Press Club Awards, served as the Pfister Narrator and is the Wisconsin State Fair's Celebrity Cream Puff Eating Champion of 2019.