The struggle of city churches is real, as you know if you read this story last year.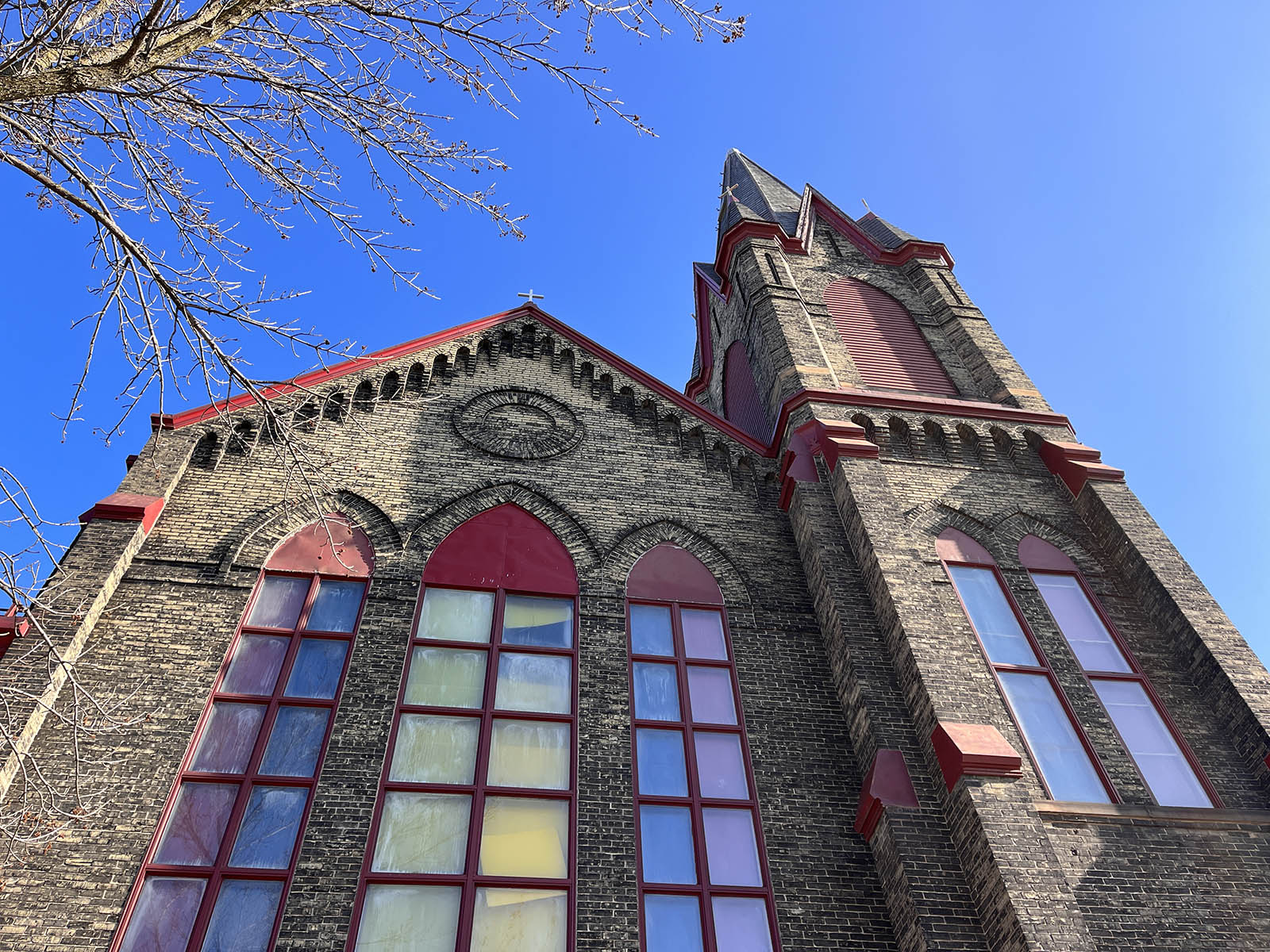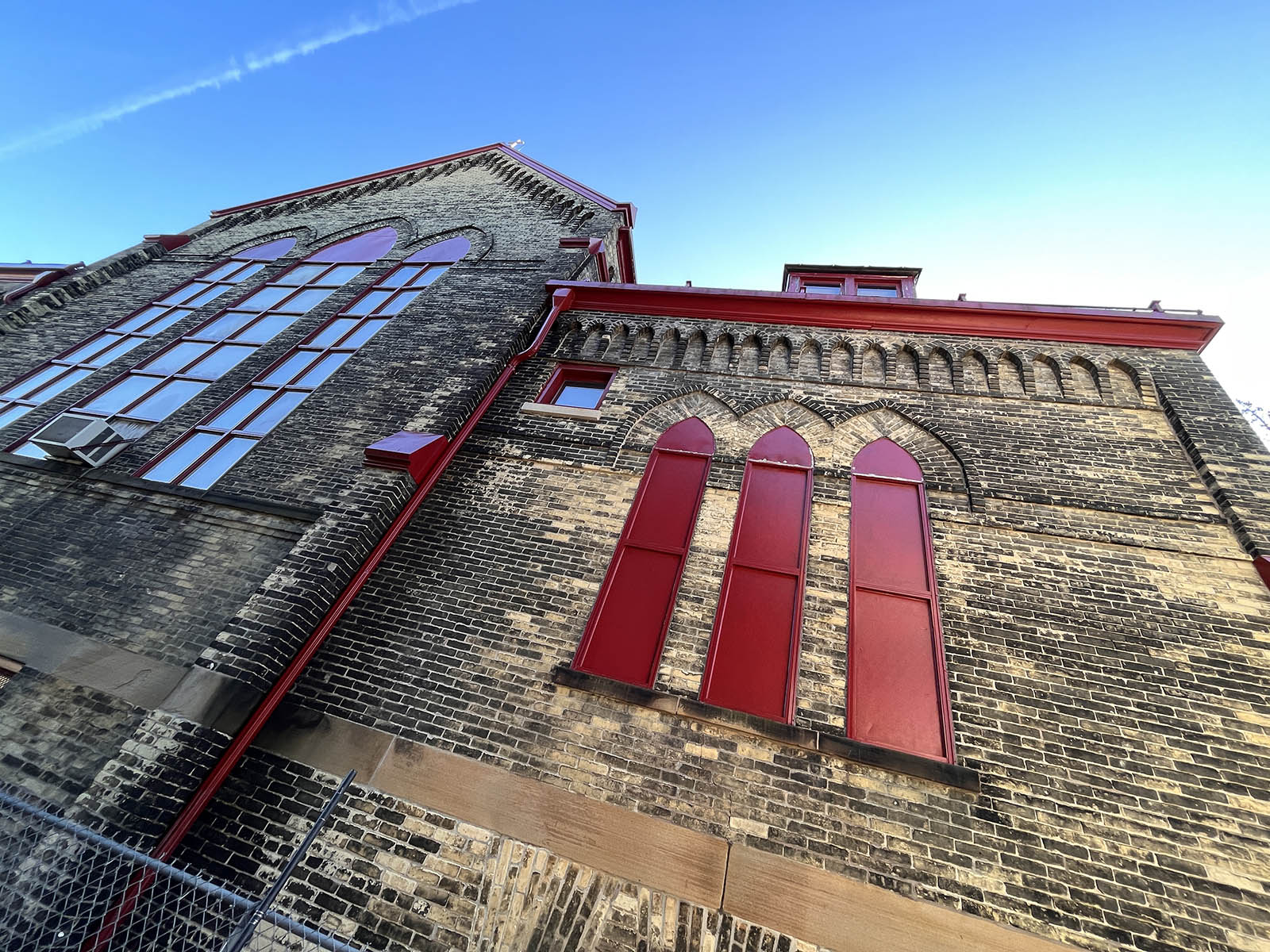 The constriction of congregations and the mergers and closings of parishes is not new, nor has it been confined to any single neighborhood, or, indeed, even to Milwaukee.
Add in churches that relocated over the decades and Milwaukee has a large number of vacant or repurposed old church buildings.
Now you can put the New Holy Ghost Tabernacle Church, 140 W. Garfield Ave., on that list, too. It recently sold its 1887 Gothic Revival church building in the Brewers Hill Historic District to developer Ryan Pattee and his partners for $400,000.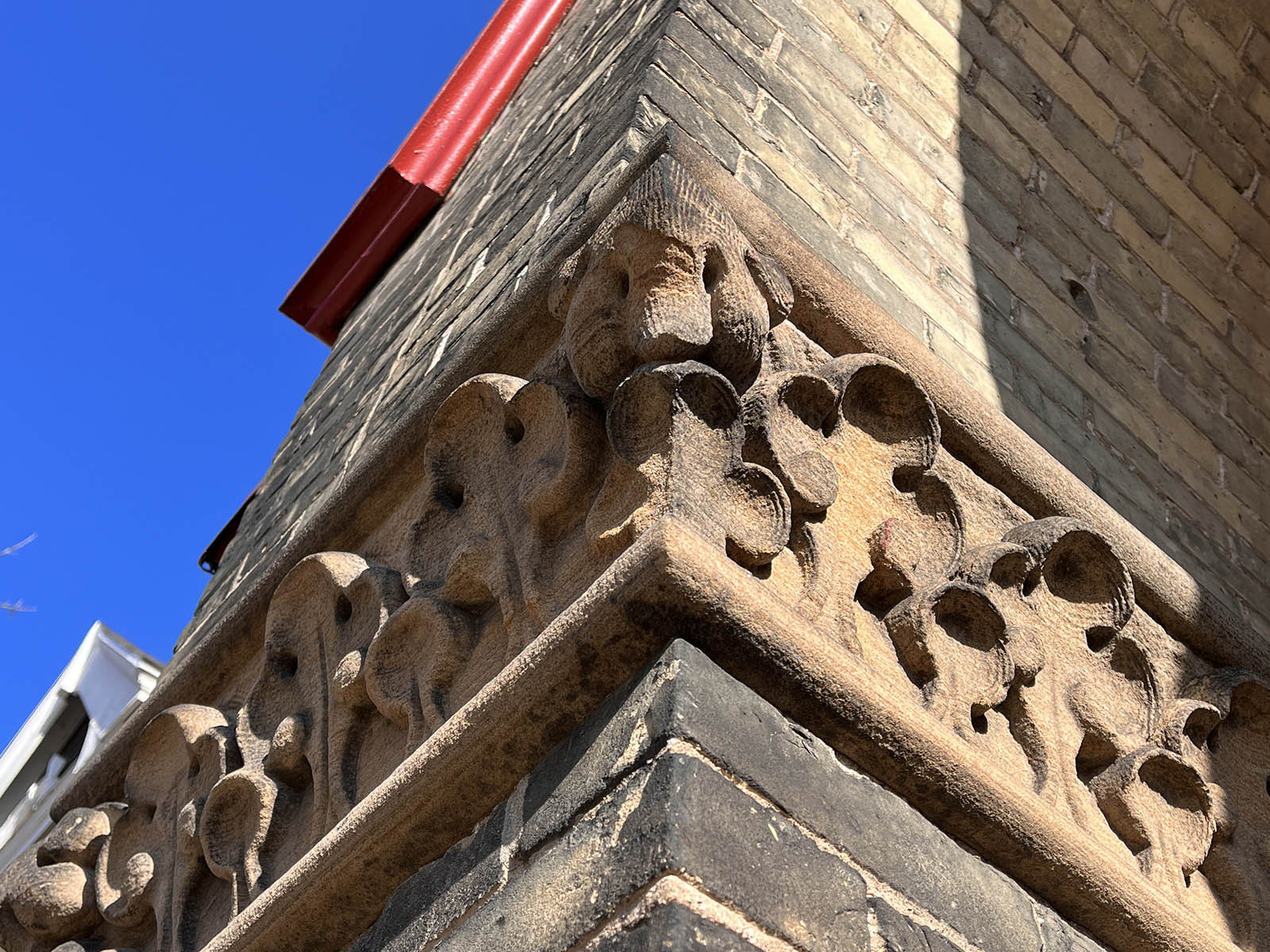 In this case, the congregation will continue on in a new, smaller home. (NOTE: The church's pastor did not reply to a request for comment.)
As Pattee considers uses for the building – as well as the two adjacent homes and vacant lot that were also part of the deal – the Super Kidz Daycare will continue to operate in its rented space in the lower level.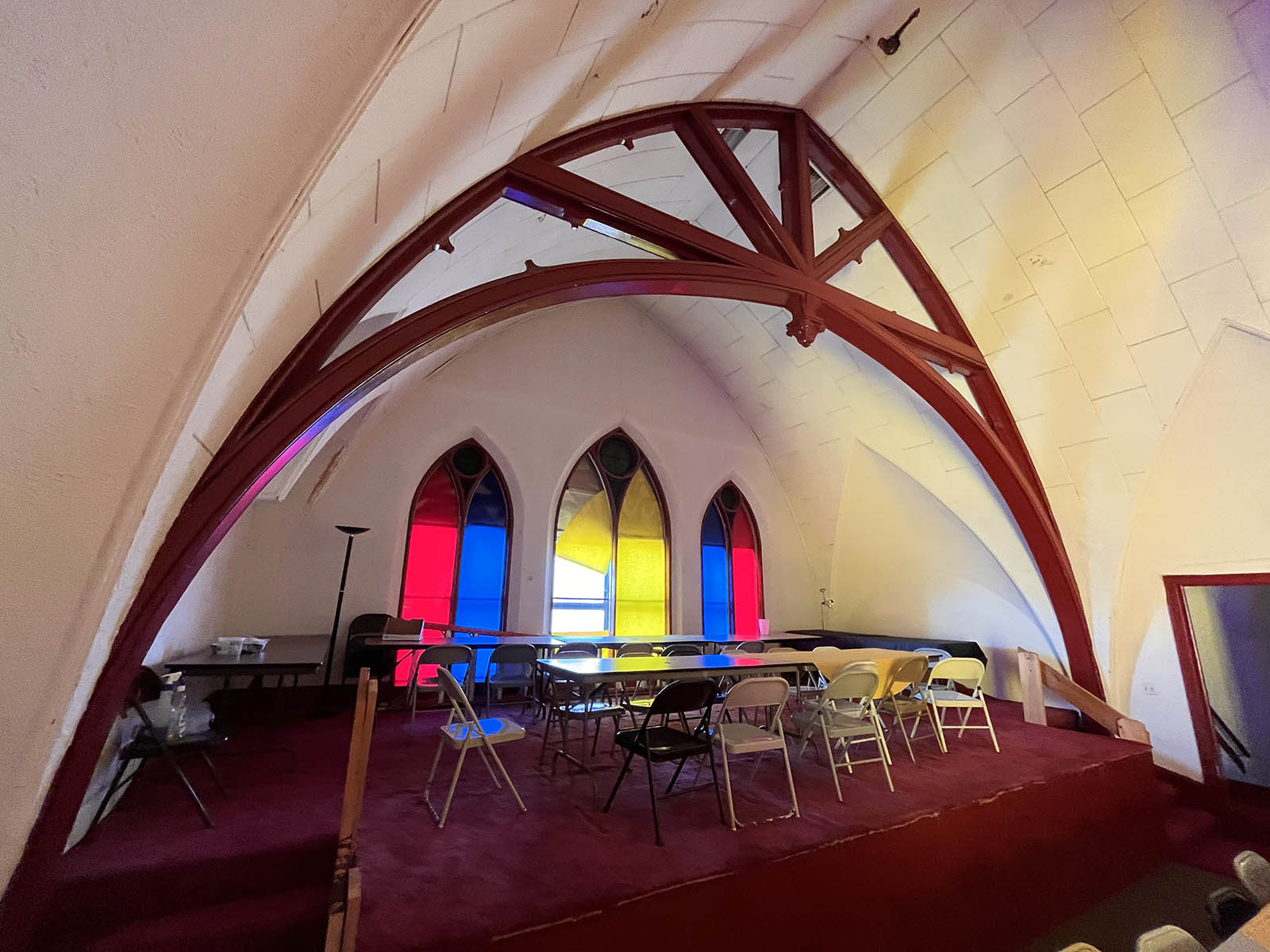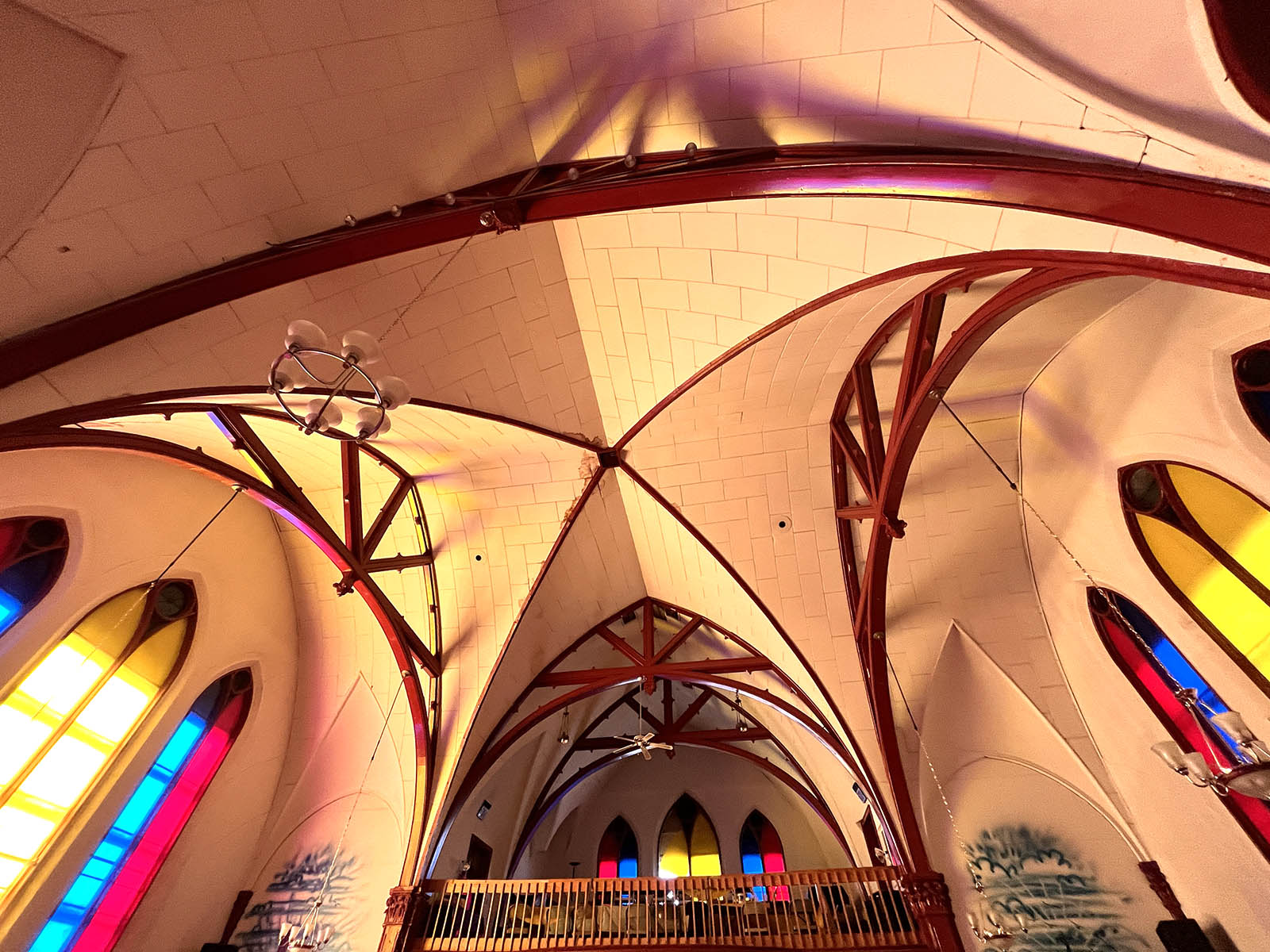 But that still leaves plenty of space for something to happen in the beautiful old sanctuary, with its choir loft balcony and some small adjacent office spaces.
The ceiling in the sanctuary, with its many arches, arched windows and Gothic woodwork (along with some odd classical column capitals) it especially lovely.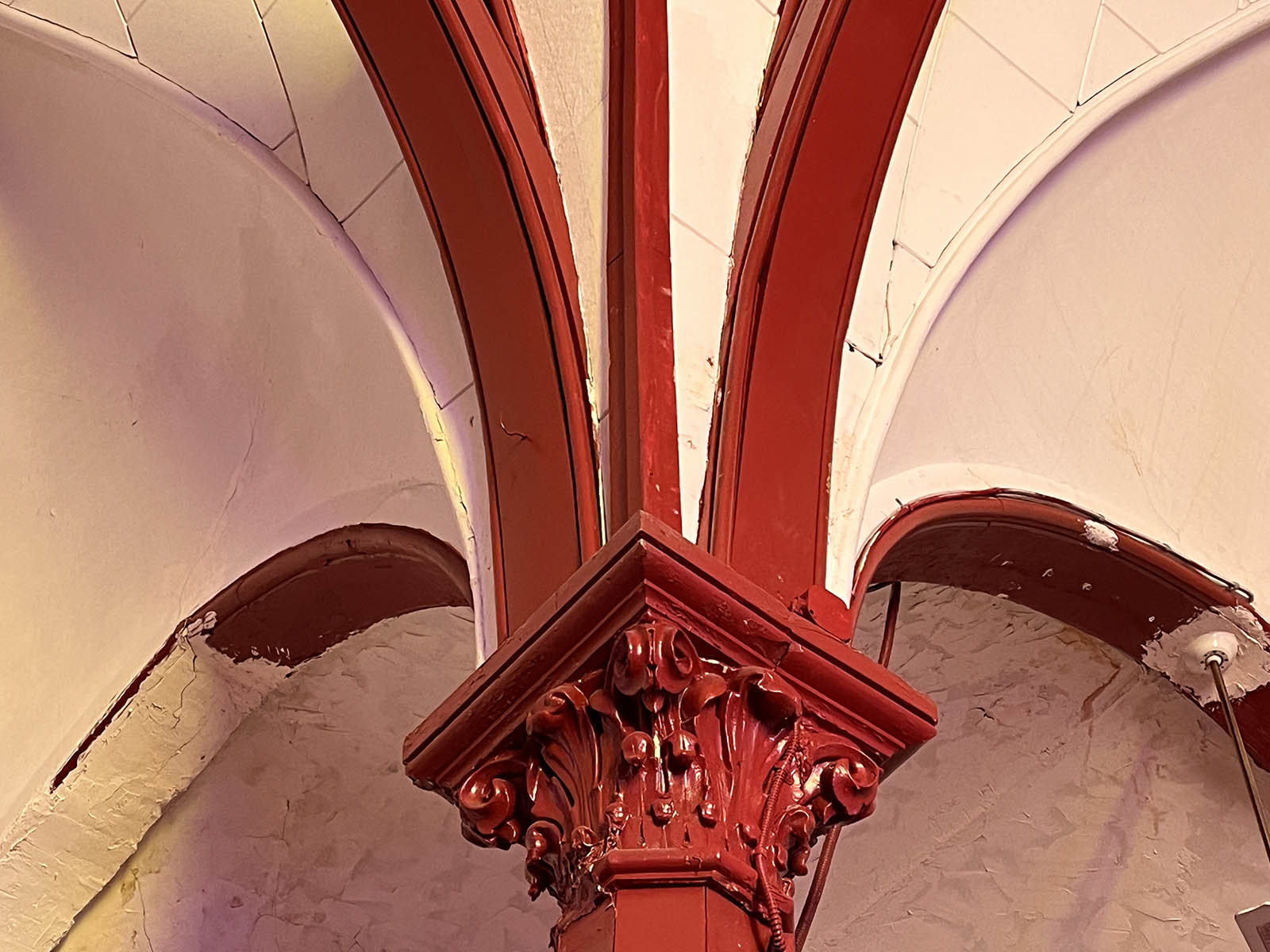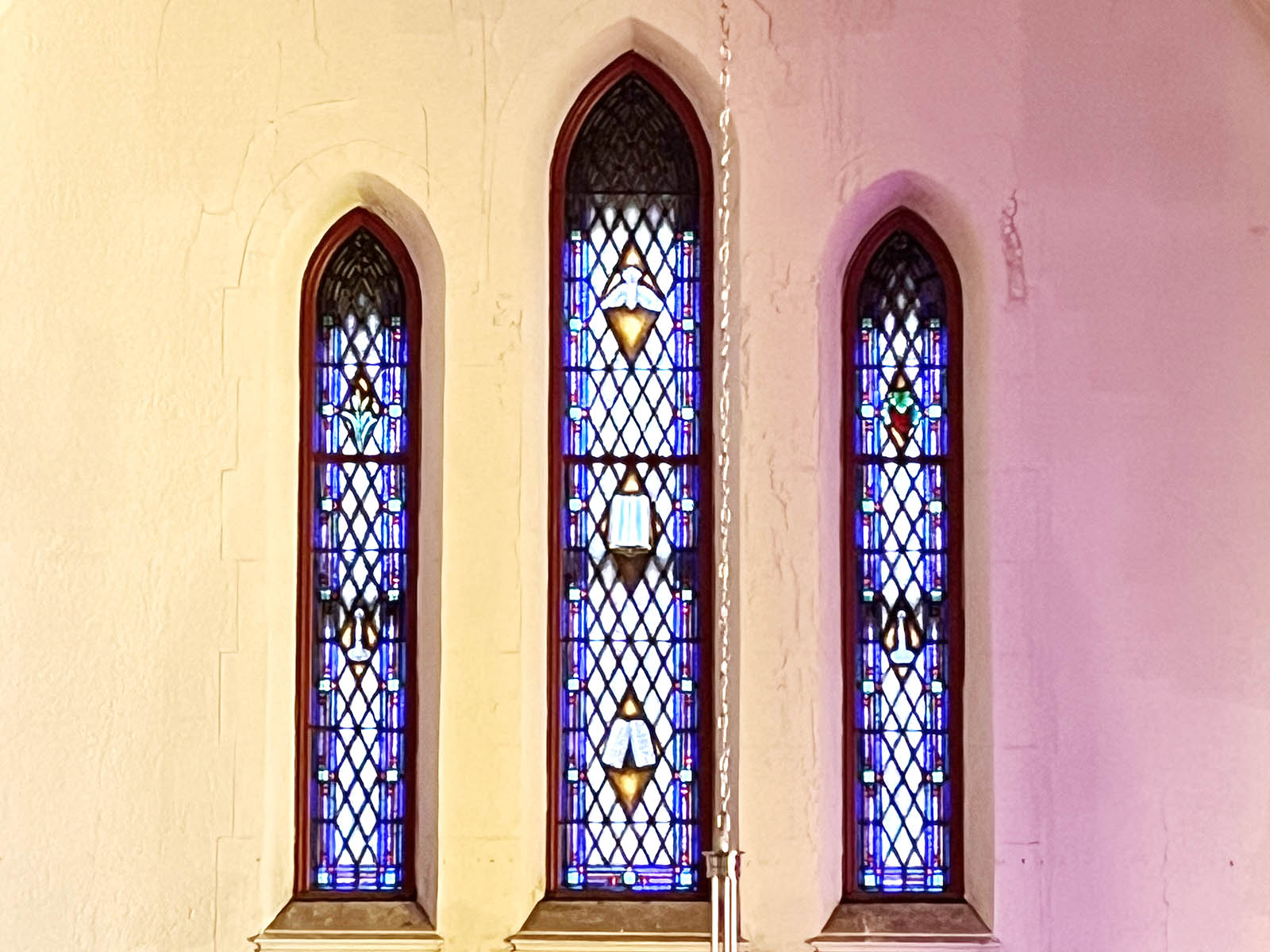 Alas, any stained glass that may have been in the window tracery are gone, save for three slender examples. The largest windows have been covered with transparent colored film.
At the back of the altar is a step-down baptismal pool, which you can't see until you're right next to it (and from the balcony).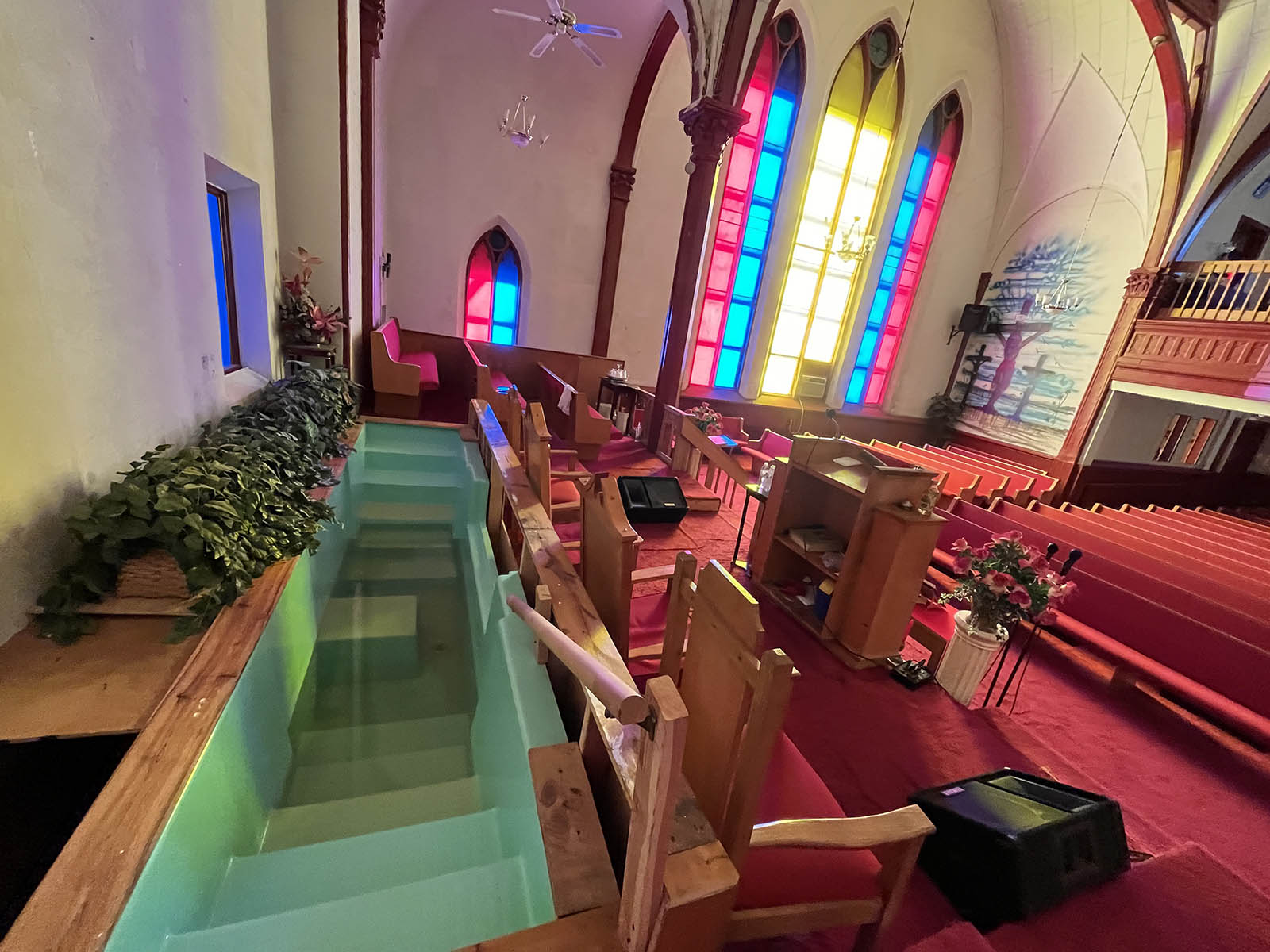 The two staircases up to the sanctuary have nice old details like newel posts and staircase railings, and Pattee intends to add rest rooms on that level, as well as an elevator to make the entire building ADA accessible.
Those were things that were optional back in 1887, when the church was designed by an unknown architect as a new home for Second German Methodist Episcopal.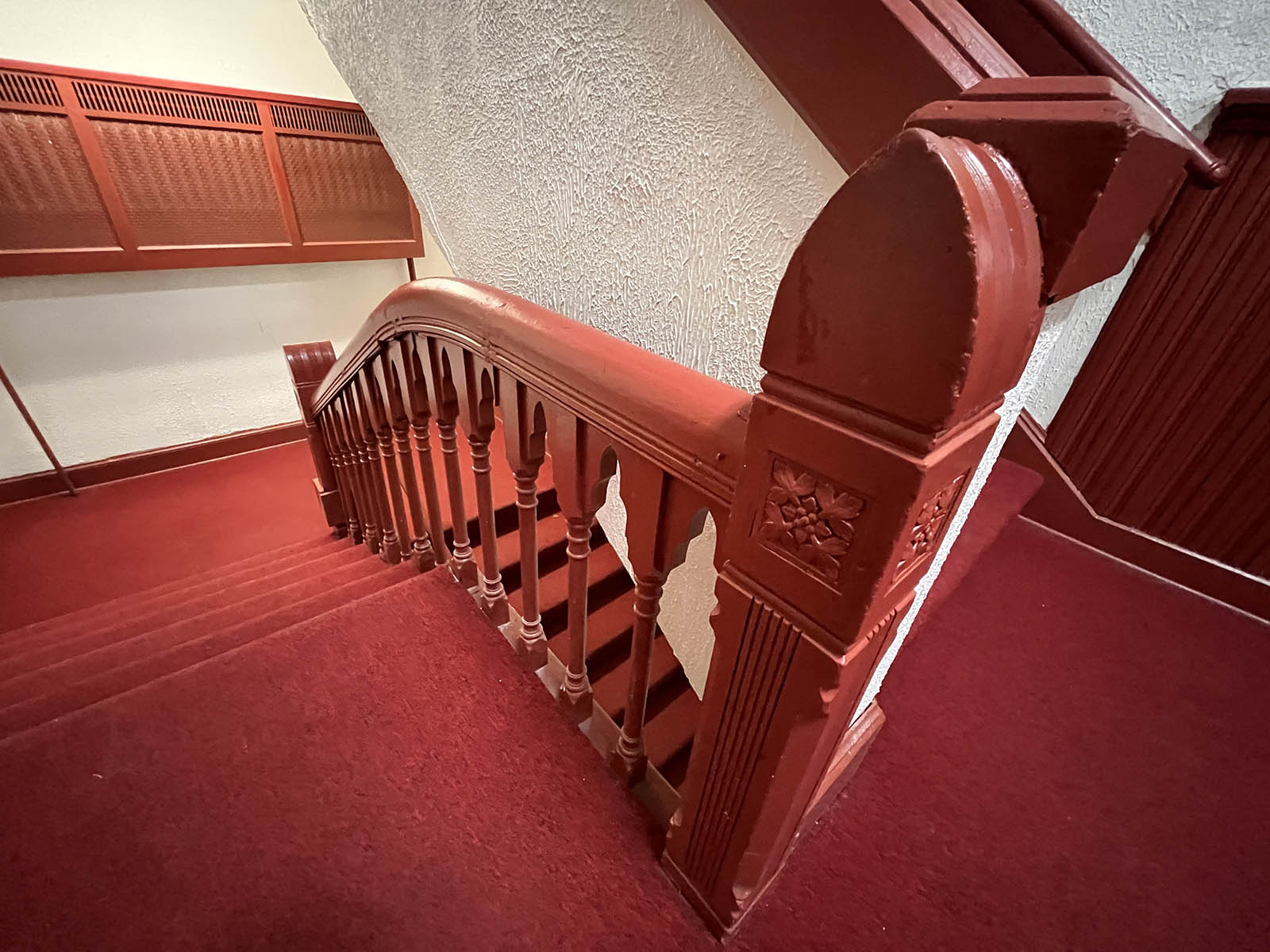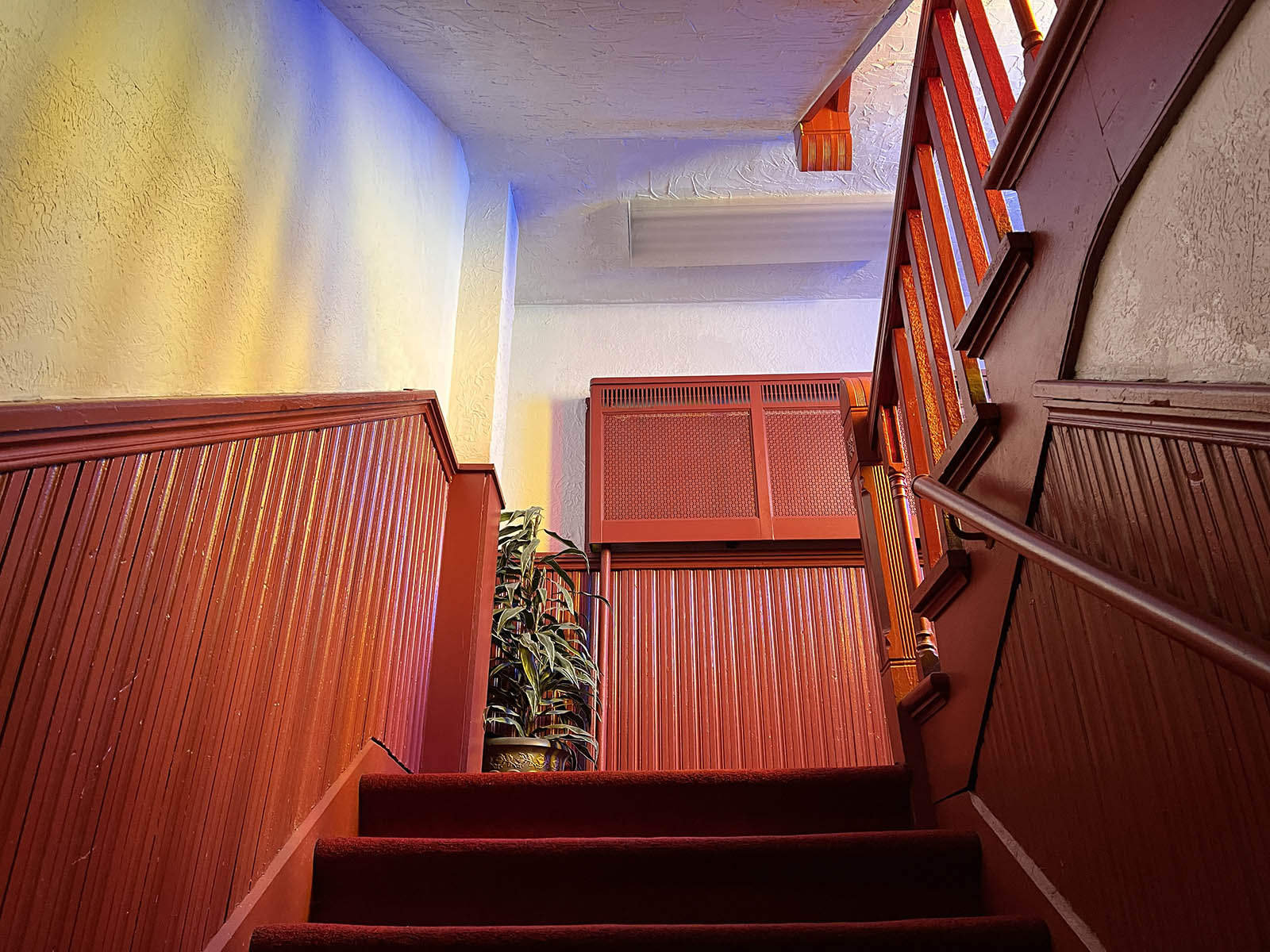 The congregation was formed in 1862 as an offshoot of First German Methodist Episcopal for members who had been moving northward in the city. It held its first services in a building that was later the site of Niss Furniture, 2039 N. King Dr.
It moved into a new brick church – funded largely by a drive spearheaded by the First German Methodist Church's pastor – on 3rd and Lloyd Streets in 1865. That $8,000, 36x60-foot building was, according to the 1881 book, "History of Milwaukee, Wisconsin," topped with, "a fine spire."
Twenty-two years later, when the pastor, Rev. E. J. Funk had a flock of 275 families, $16,000 was spent on a new Gothic Revival building on the corner of 2nd Street and Garfield Avenue.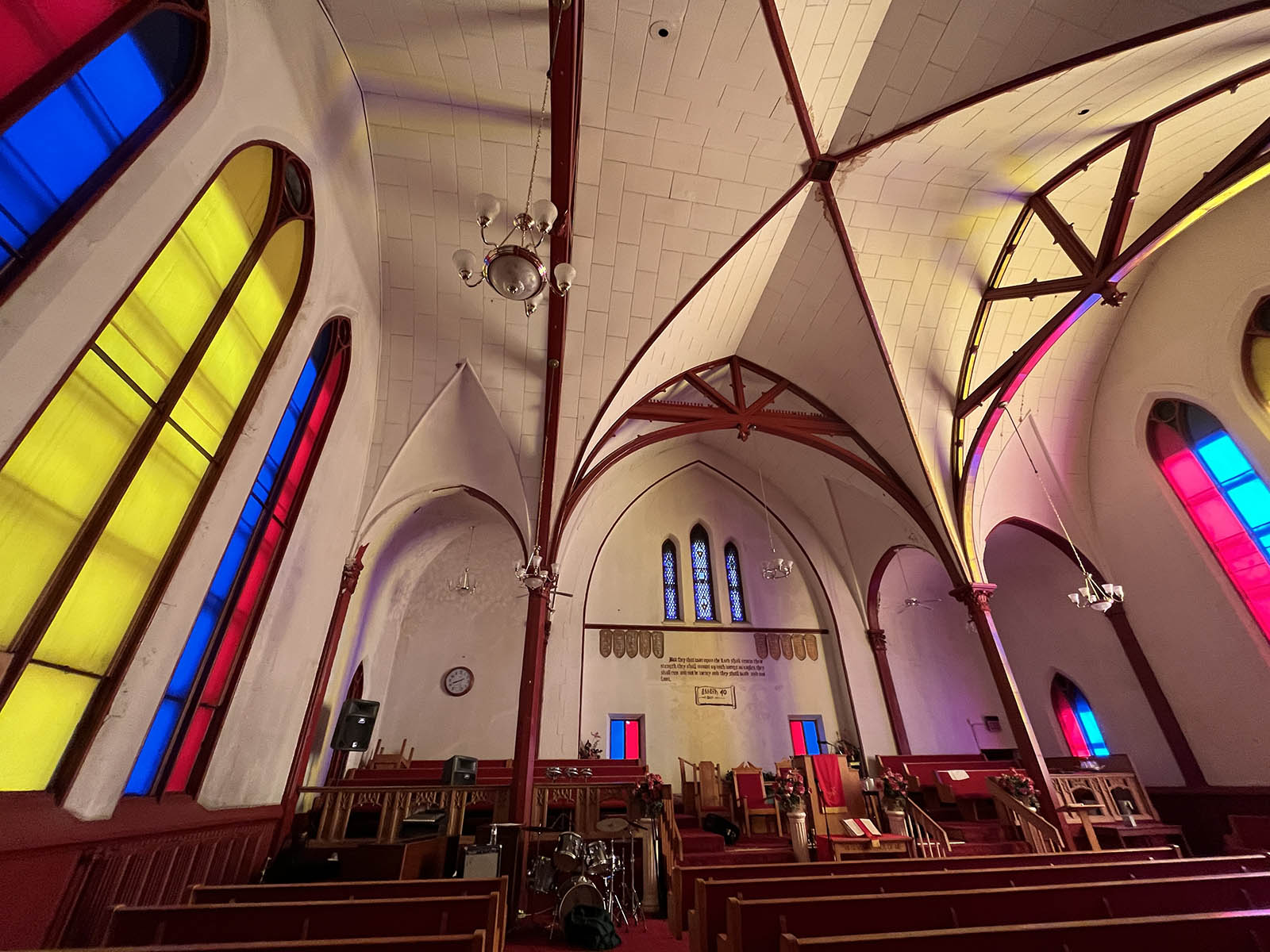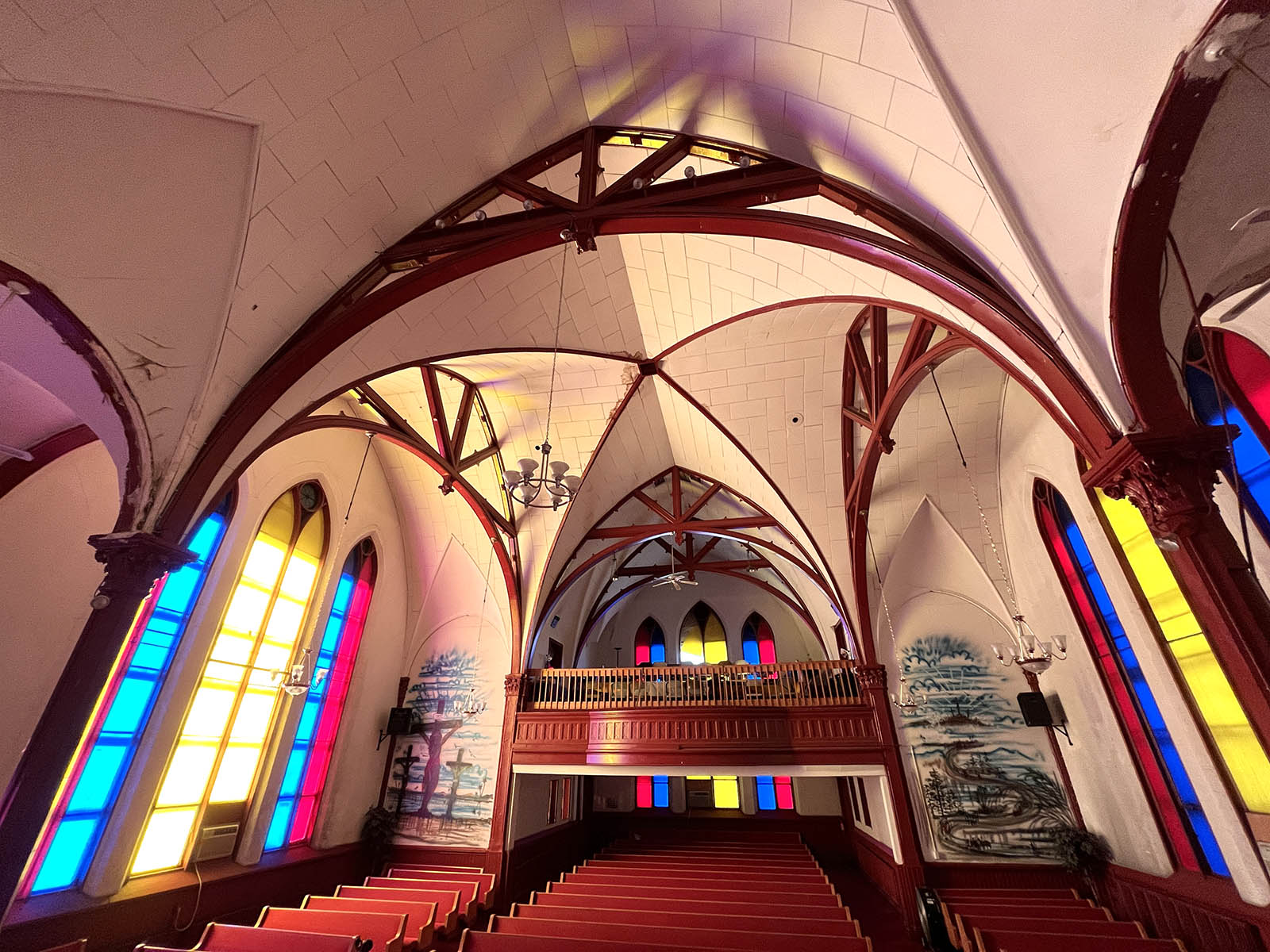 Though we know that the cornerstone was placed in December 1887 and the builders were Riesen Brothers, it's still unclear who designed the church.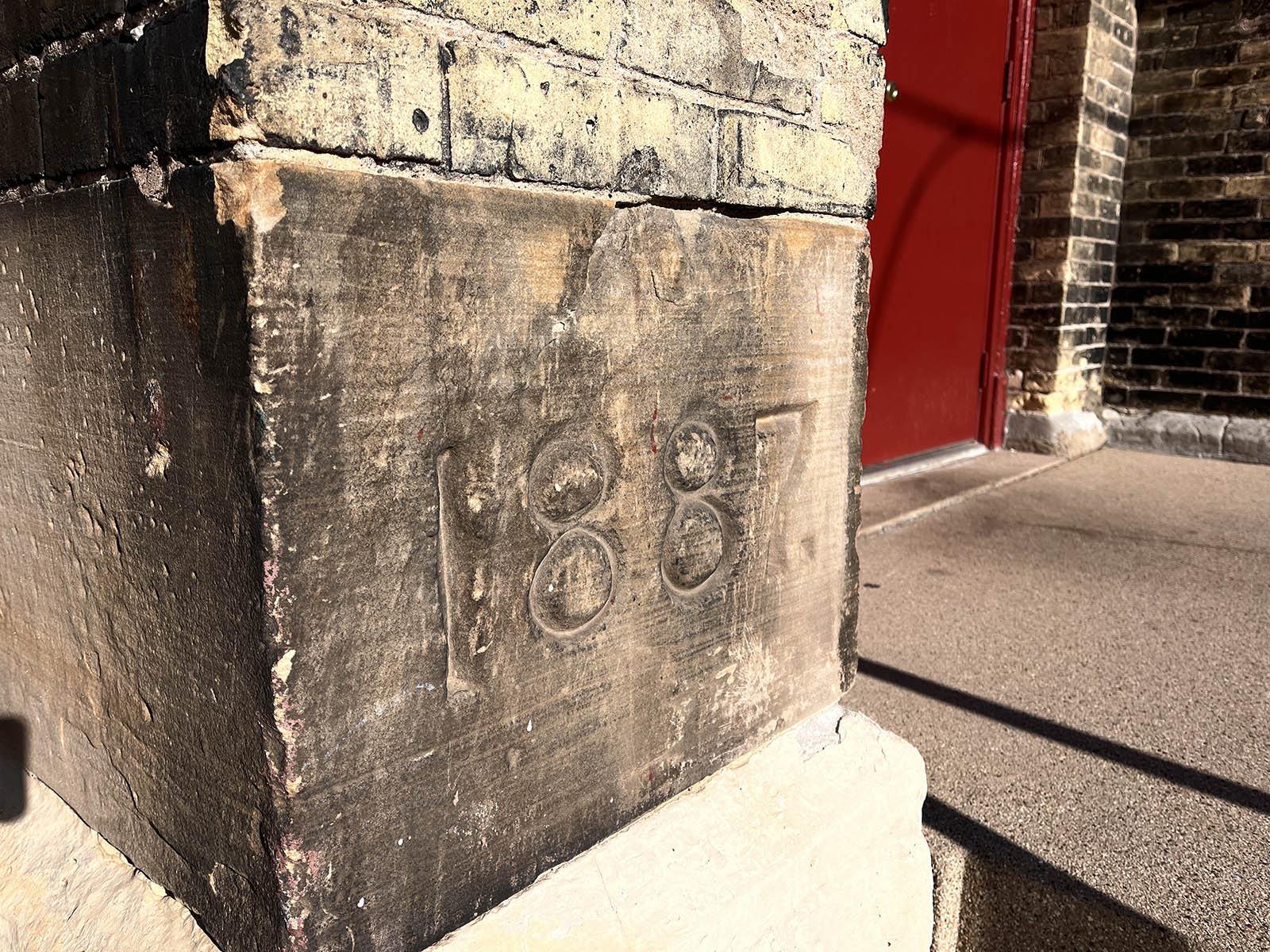 "The laying of the corner-stone for the new church of the Second German Methodist congregation, to be erected on Second Street and Garfield Avenue, took place yesterday at 3:30 p.m.," wrote the Journal on Dec. 19 of that year of the bilingual German-English event.
"The impressive ceremonies were conducted by the Rev. E. J. Funk, the pastor of the congregation, with the assistance of Dr. D. C. John, of the Grand Avenue Methodist Episcopal Church, and Elder Charles Iwert. The church will cost about $16,000, and will be an ornament to the north portion of the city. A parsonage adjacent to the church will be completed next May."
By the following July, the church was complete, although it cost more than expected.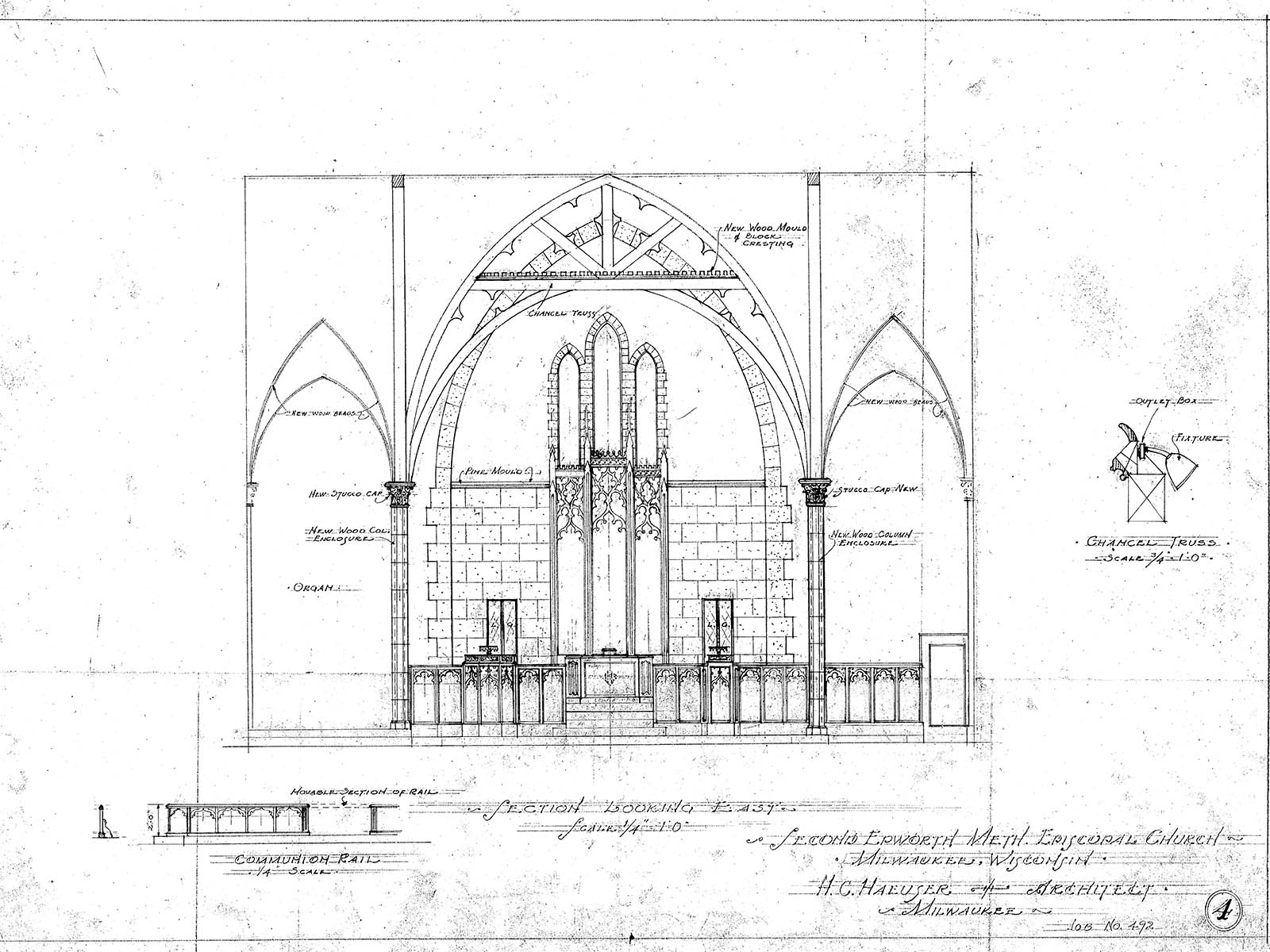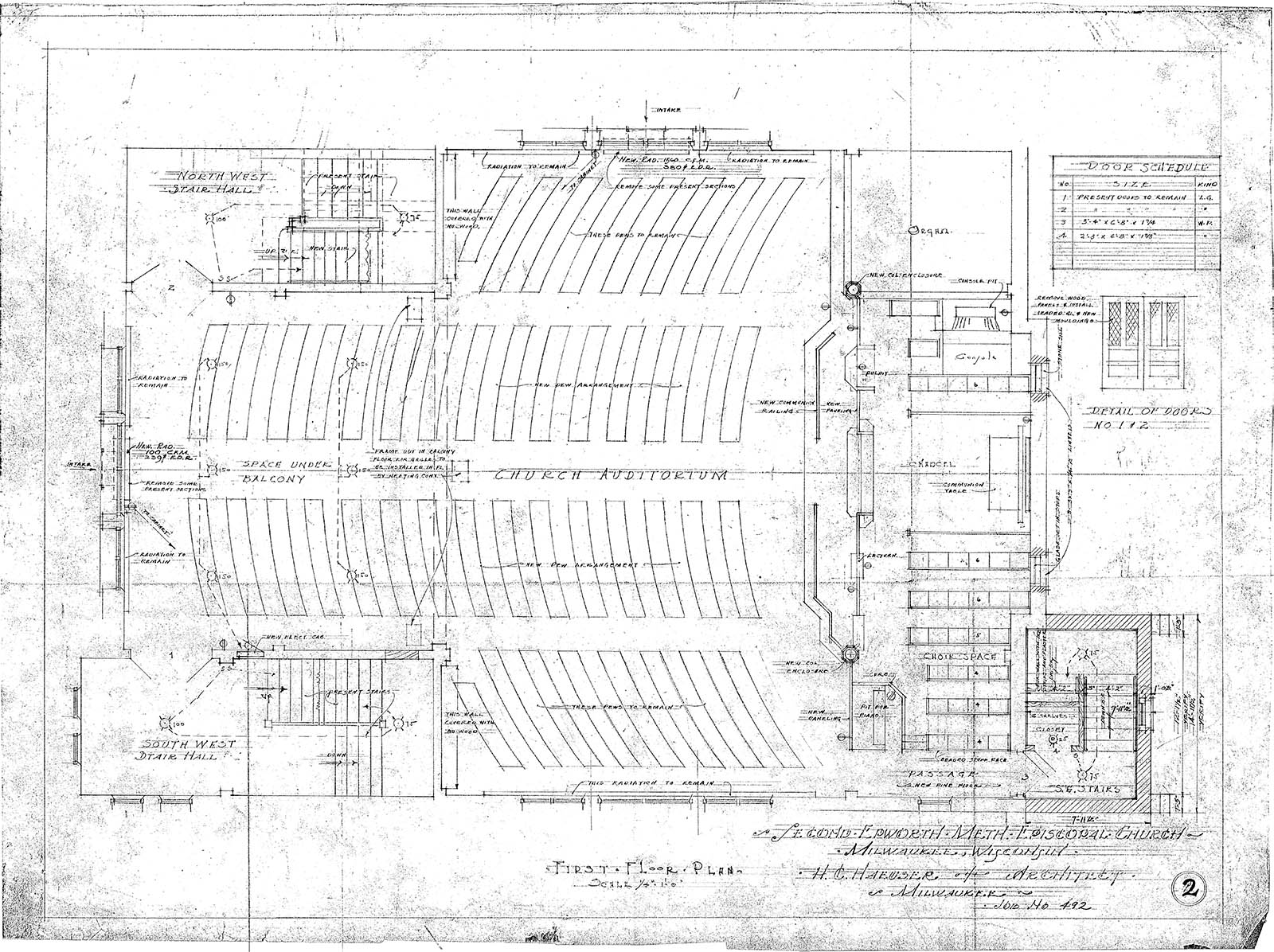 "The dedication of the Second German Methodist Church took place yesterday," wrote the Journal on July 16. "The church, which is located on Garfield Avenue, cost $24,500, of which sum only $2,000 has not been paid.
"The opening services were attended by Dr. Liebhardt of Cincinnati, who preached the sermon, and Pastors C. Iwert, W. Keller, (previous pastor Rev. Frederick) Rinder and J. Schaefer. The afternoon service was attended by Pastors Dr. Wharton Updike, Stein and Pastor Dietz, of the German Baptist Church."
In 1928, the congregation merged with the nearby Epworth Methodist, which had built a church on 4th and Center in 1891 and replaced it with a new one on the same site in 1910.
The combined congregation was renamed the Second Epworth Methodist Episcopal Church and, beginning in 1940, simply Epworth Methodist Church.
In 1939, Epworth hired architect Hugo C, Haeuser to oversee interior and exterior renovations on the building which was, by then, more than 50 years old.
Haeuser – born in Milwaukee in 1882 – was an apt choice. In addition to specializing in Gothic Revival architecture, his portfolio is said to have included more than 300 churches around the country.
Haeuser apprenticed with no less than Ferry & Clas before taking a job as a chief draftsman at A. C. Eschweiler & Co., where he designed the pagoda-style gas stations for Wadham's Oil. When Haeuser left Eschweiler to fly solo, the Wadham's account went with him.
Epworth may have been introduced to Haeuser's work via the architect's 1926 St. Marcus Parsonage – locally landmarked in 2010 – around the corner on North Avenue.
As the neighborhood makeup transitioned from German-American to African-American, a number of churches left the area.
Not Epworth.
"Epworth Methodist Church is one of Milwaukee's oldest congregations that has no intention of pulling up stakes in the old neighborhood and moving to new territory," wrote the Journal in March 1955.
"Epworth, in the same neighborhood for 92 years, places reliance on a balanced program of spiritual development and social activities to kjeep a strong standing in the area it serves."
The paper described the church as being located, "in a declining residential neighborhood. ... How the district has slipped in the estimation of some church people is shown by the fact that one other Protestant denomination which seven years ago had four churches in the area will have only one after contemplated changes are made. One has already moved, as a result of a merger with an outlying church. Two others have made plans to move. The fourth voted last fall to remain in its old location."
But Epworth pastor Rev. William V. Stevens told the daily paper that his church was staying put.
"We expect to stay right where we are. We hear others speak about those problems, and sometimes somebody says to us, 'I suppose you'll soon be moving out of the old neighborhood.' Nothing could be farther from the truth," he assured.
"A church in this type of situation has two choices. It becomes an integrated community church or it relocates. My position has been that we should become an integrated church of the community in which we operate."
Though the congregation – which Stevens said had no doctors or lawyers, but rather wage-earners – were, "the dinner pail crowd." But they were active and they were engaged.
At the time, Epworth had three choirs, a Methodist Youth fellowship, dartball, basketball and softball teams, Sunday school, services on Sunday mornings and nights, women's groups like Woman's Society of Christian Sevce and the Wesleyan Service Guild and more.
It was ranked 16th in size among the 72 Methodist churches in the Milwaukee area and was fifth highest in per capita giving by members.
However, by 1972, things had changed and when a three-alarm fire started at the bottom of a stairway near the basement kitchen and worked its way up the north side of the building via the staircase and in the walls, Epworth had come to an end at the site.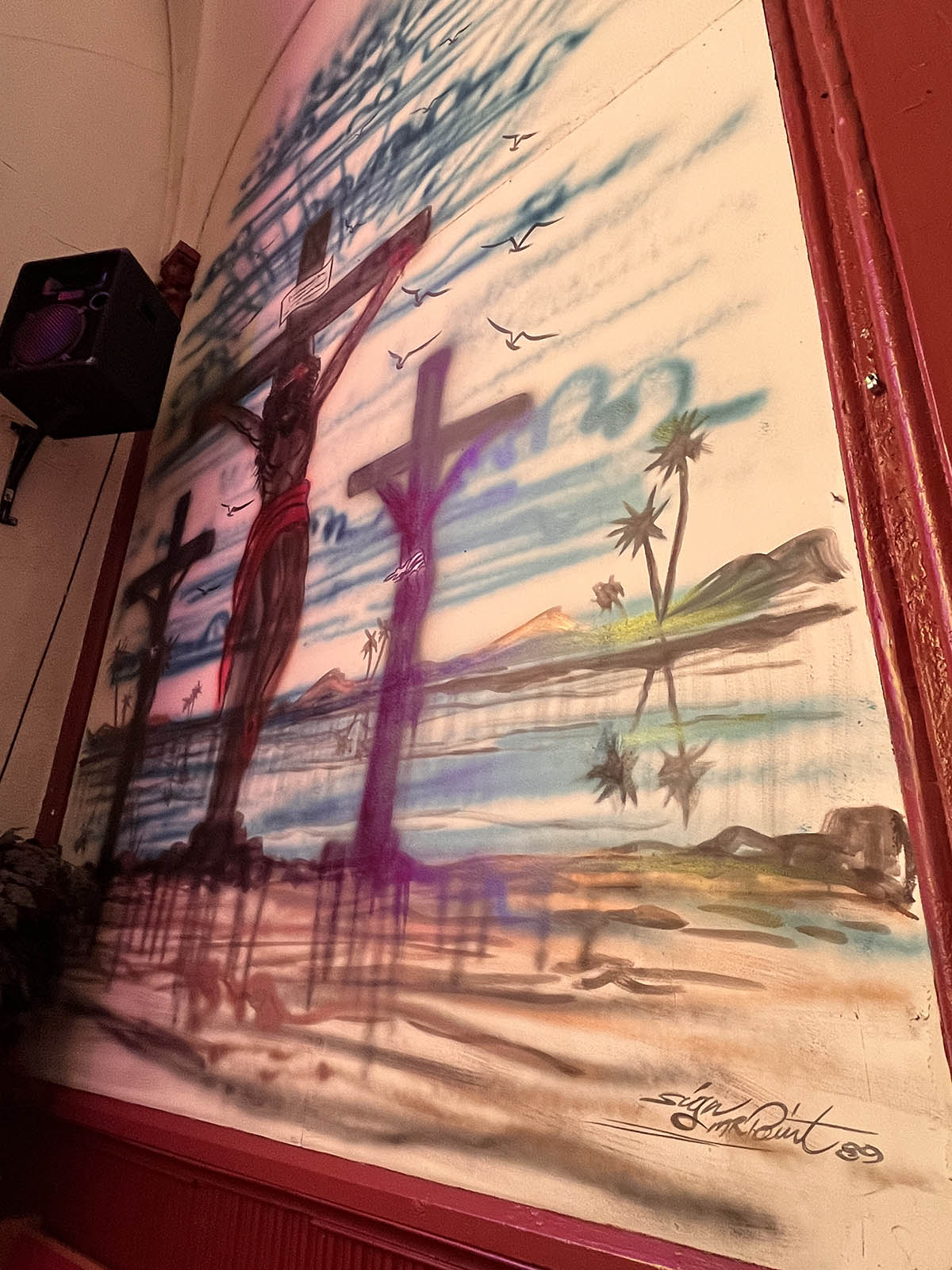 It was replaced in 1973 by the Omega Missionary Baptist Church and for much of the decade Northcott Neighborhood House occupied the building, running a full-year Head Start early childhood program there.
By 1988, the New Holy Ghost Tabernacle Church had arrived and would stay for more than 30 years.
As for the future, that remains unclear.
Pattee and his partners are planning to do the basic ADA and restroom work mentioned earlier, as well as replacing the roof in spring.
But Pattee is bullish on the neighborhood, which is a block off King Drive, Bronzeville's main corridor.
Just across the street is Gee's Clippers and across from that is the former Schuster's/Gimbels building being renovated into the new ThriveOn Collaboration complex.
Just around the corner from that is the Griot apartments in the repurposed 1887 Garfield Avenue School and America's Black Holocaust Museum. In between is a property being redeveloped as home to a charter high school.
Pattee says he's been looking for a property in the area for a year and a half.
"I loved the church because of the location as well as the history of the structure," he says.
"As far as plans for the building, this was a speculative purchase, and we currently have no plans set for an tenant for the building."
Pattee has worked with a local architecture firm to see the kinds of uses that would be easy, less easy and impossible, based on zoning rules, and he and his partners are considering options.
But he does have a dream for the space, regardless of how easy it would be to realize...
"In an ideal world, I would love to see this, become a music venue," he says, noting that the altar is like a stage, there's plenty of space for an audience on the main floor and in the balcony above.
"However, we would need the right partners in order to achieve that goal."
Born in Brooklyn, N.Y., where he lived until he was 17, Bobby received his BA-Mass Communications from UWM in 1989 and has lived in Walker's Point, Bay View, Enderis Park, South Milwaukee and on the East Side.
He has published three non-fiction books in Italy – including one about an event in Milwaukee history, which was published in the U.S. in autumn 2010. Four more books, all about Milwaukee, have been published by The History Press.
With his most recent band, The Yell Leaders, Bobby released four LPs and had a songs featured in episodes of TV's "Party of Five" and "Dawson's Creek," and films in Japan, South America and the U.S. The Yell Leaders were named the best unsigned band in their region by VH-1 as part of its Rock Across America 1998 Tour. Most recently, the band contributed tracks to a UK vinyl/CD tribute to the Redskins and collaborated on a track with Italian novelist Enrico Remmert.
He's produced three installments of the "OMCD" series of local music compilations for OnMilwaukee.com and in 2007 produced a CD of Italian music and poetry.
In 2005, he was awarded the City of Asti's (Italy) Journalism Prize for his work focusing on that area. He has also won awards from the Milwaukee Press Club.
He can be heard weekly on 88Nine Radio Milwaukee talking about his "Urban Spelunking" series of stories.