Festival City is hopping this summer! OnMilwaukee's Festival Guide is brought to you by Potawatomi Hotel & Casino. Escape the heat and step inside!
This story was written in partnership with the Wisconsin State Fair. Get your tickets now – and see you there!
It was 95 degrees and sunny during opening day of the Wisconsin State Fair which summoned a run on icy, blended cocktails, hats ranging in style from bucket to cowgirl, and leisurely strolls to shop inside the air conditioned Expo Center and Wisconsin Products Pavilion as well as the breezy, shaded Mile Marketplace under the grandstands of the Main Stage.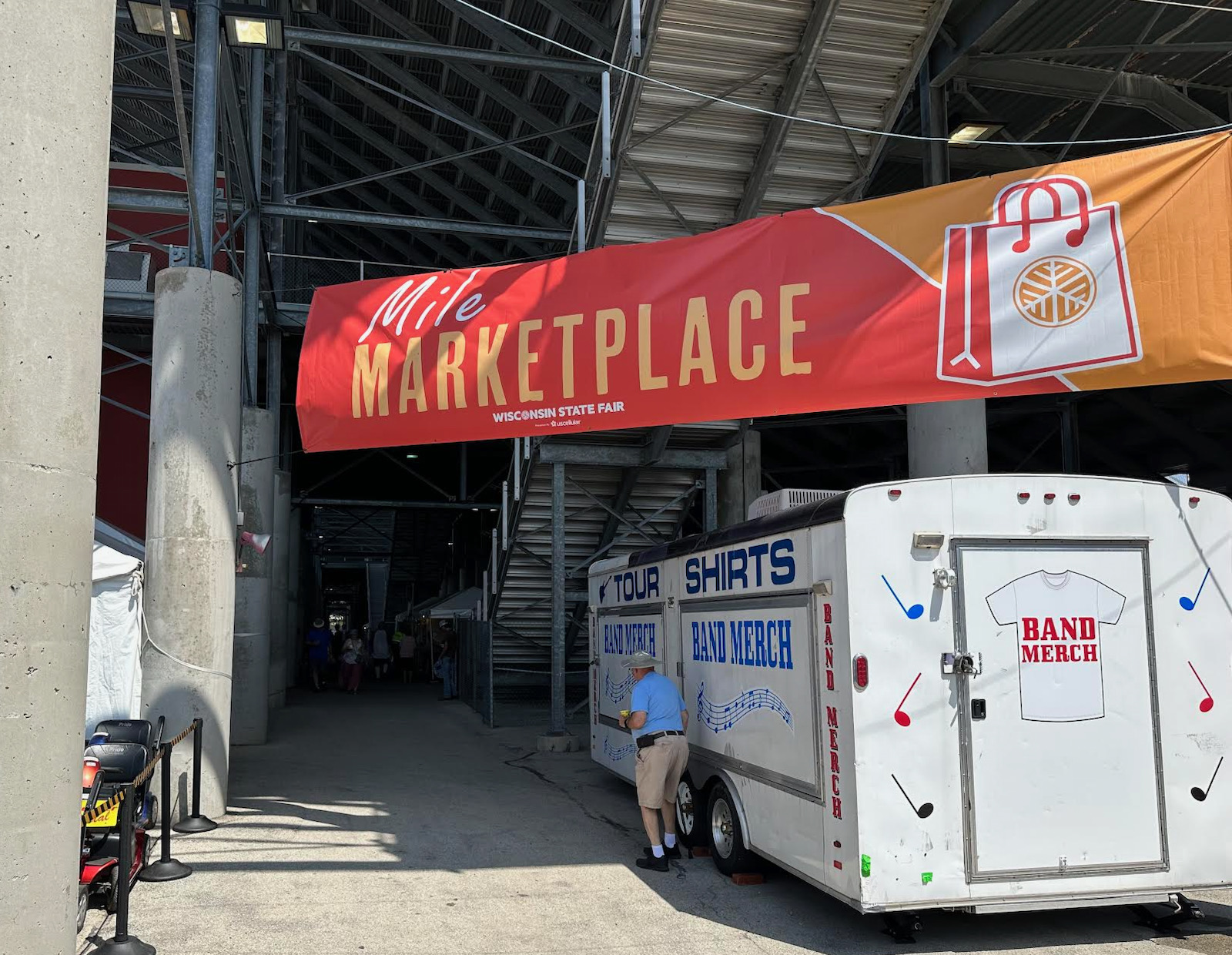 We spent hours looking at purchasable items and chatting with vendors about where they're from, what they're selling and the story behind their unique wares.
About a decade ago, Dan Ahlstrom had the idea to make an adjustable plastic handle for any-sized cup or bottle. He called it the "Gulp Gripper" and has sold thousands of them at the Wisconsin State Fair and the Minnesota State Fair, which is where he lives when he's not on the road promoting his products.
One afternoon, a Fairgoer with a koozie wrapped around his beer asked Ahlstrom if he had a handle for koozies.
"I said 'no, I don't, but check back with me next year,'" says Ahlstrom who has a vending space on the south end of the Mile Marketplace.
During the off season, he went to a bar and sat down on a stool with a pen and a napkin and designed the Hugger Handle which is especially made for koozies. He now sells both handles from his booths and says sales so far are "rocking and rolling."
"We love it here. It's always hot so people are always holding a cold beverage and we have the perfect handle to fit it," says Ahlstrom. "We just try to make life easier for people and have fun at the same time."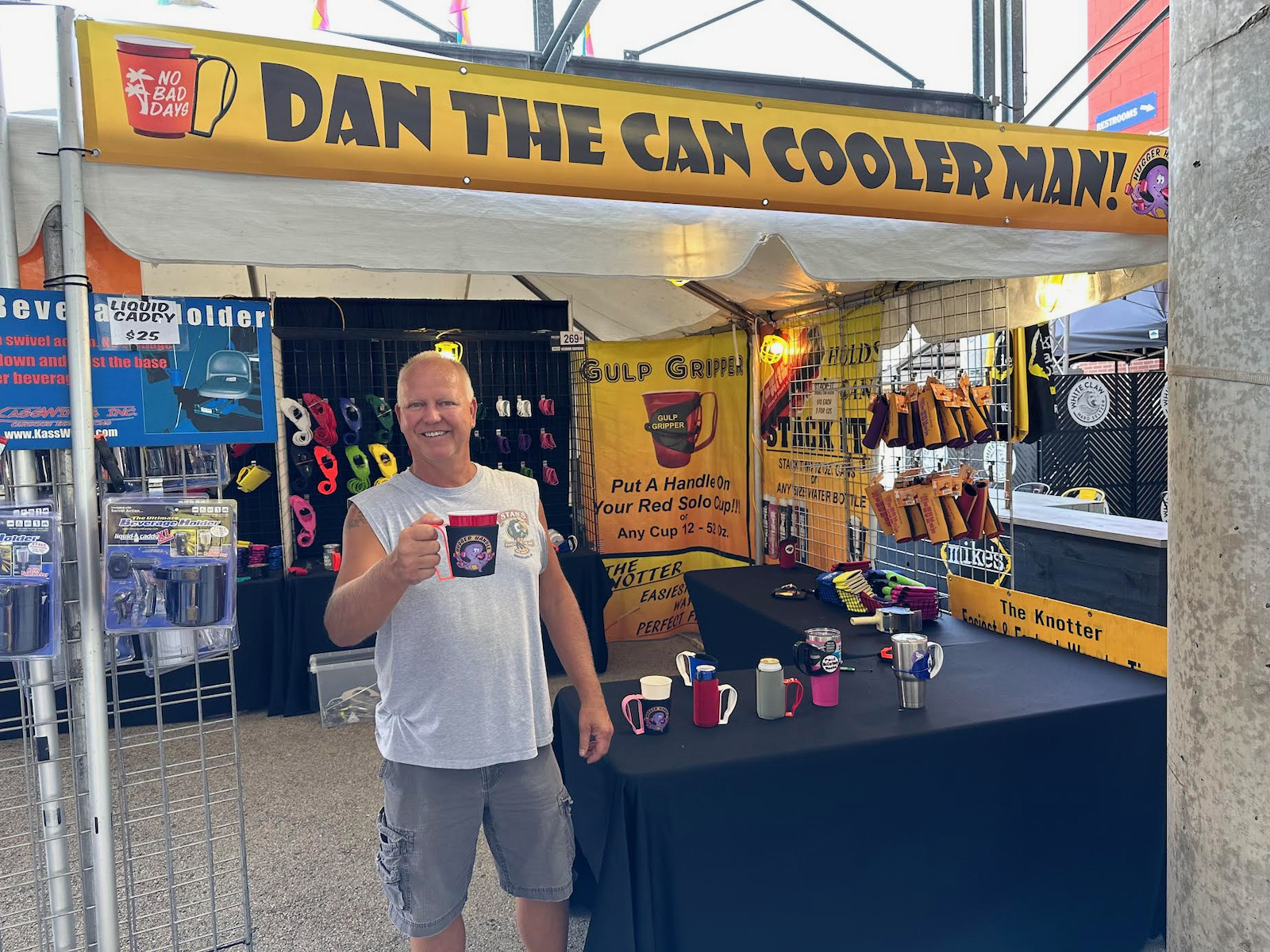 Akua Fenn is also a vendor at the State Fair, with a very different story. Fenn lived on the island of Madagascar until 2016, when she moved to Phoenix, Ariz. Once in the United States, she created a business, Akua's Boutique, that sells handcrafted baskets, hats, purses and baskets. Fenn designs all of the items herself, and then has a team of 20 women in Madagascar hand weave the colorful items from straw.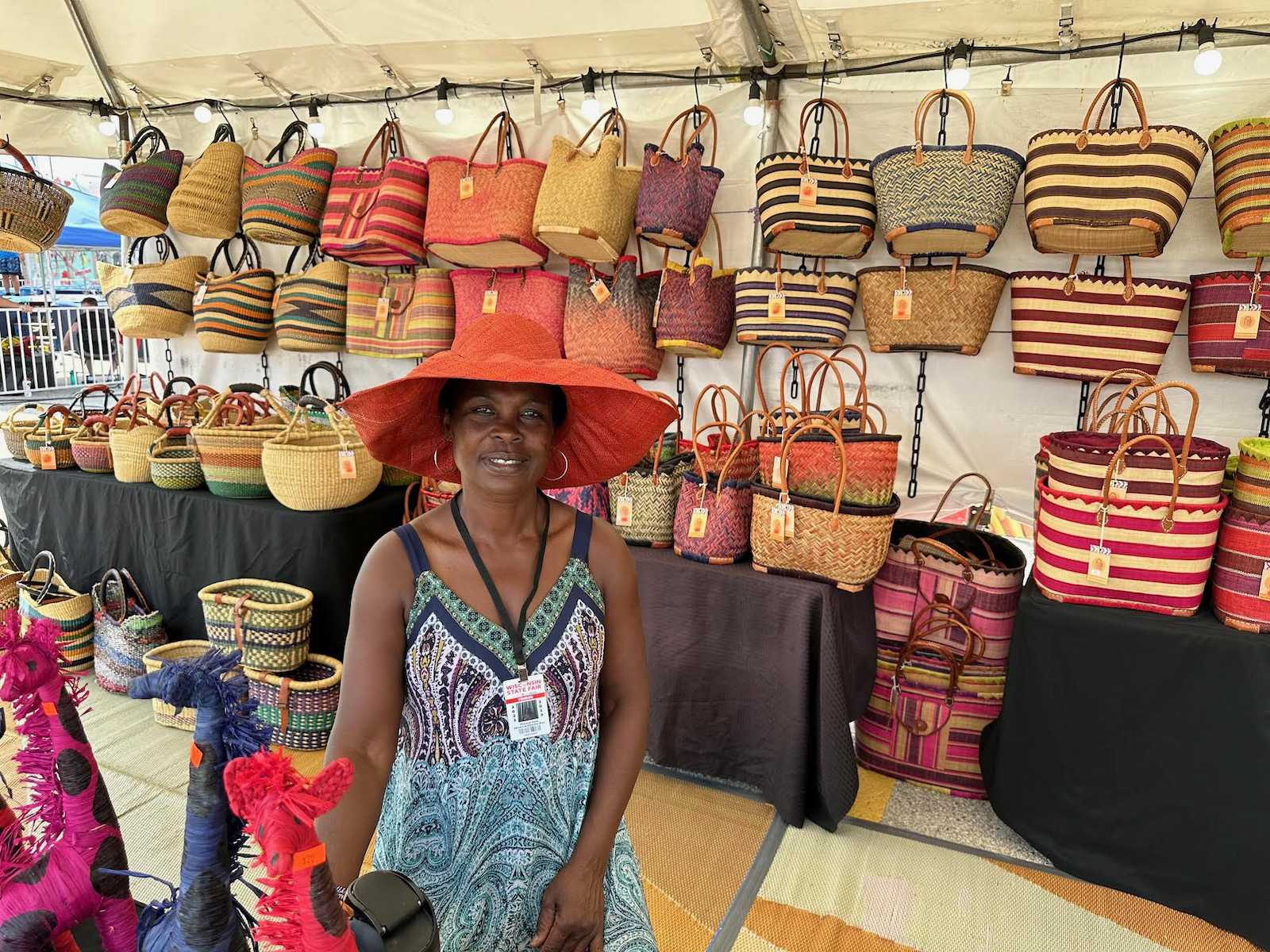 "This lets me be creative and make income for women in Madagascar," says Fenn, whose space is located in the market area just west of the Original Cream Puff Pavilion in the Midwest Marketplace.
Even if you're not in the market for a beverage handle or a vibrant straw bag, there are a gazillion other items for sale, from elegant jewelry to funky yard art to kitchen gadgets galore.
Here are 17 more items that appealed to us – in no particular order – during our three-hour State Fair shop-a-thon.
Cutco Knives
Numerous locations at the State Fair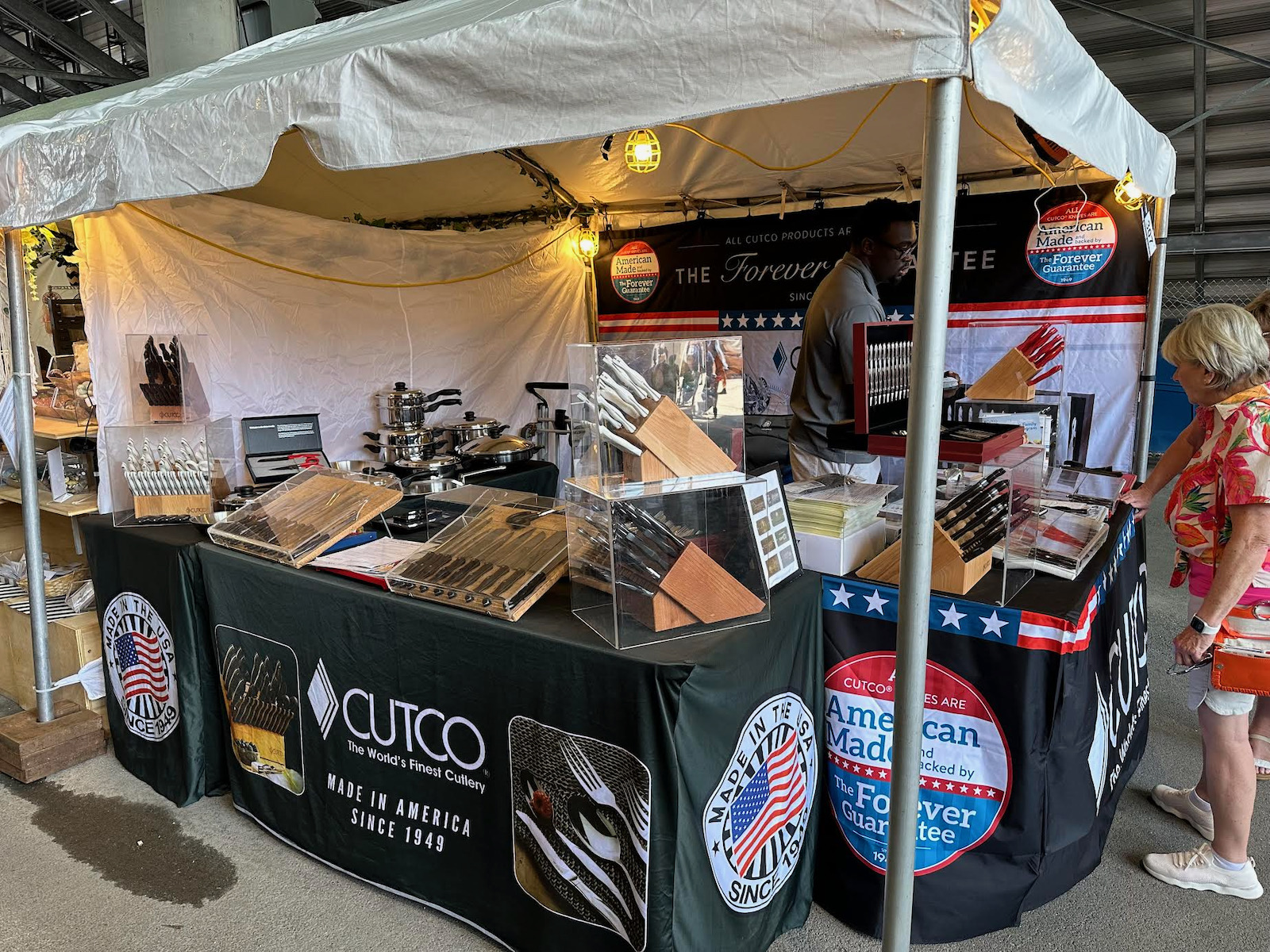 Some of us are living inside a DIY food fantasy after watching "The Bear" on Hulu and suddenly eager to upgrade our kitchen toys. These knives are American made and have a "forever guarantee" which means you can cut your Carmy-inspired Italian beef for at least a lifetime. We didn't buy, but wanted to. "Yes, Chef!"
Grandma Tommy's Cherry BBQ Sauce
Wisconsin Products Pavilion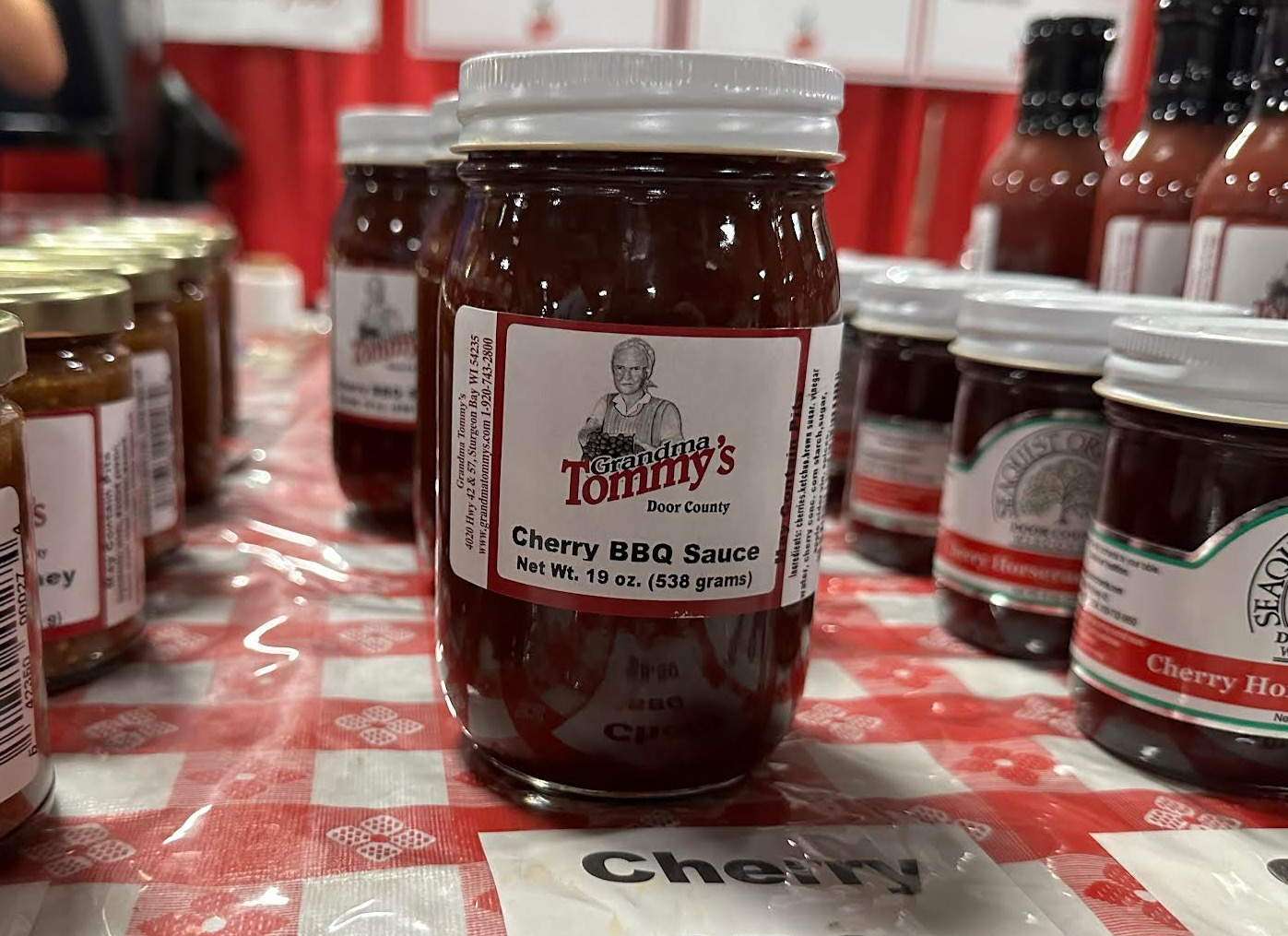 Since we're already talking meat, let's pause on this product presumably made by a grandmother in Door County named Tommy. According to the signage, Door County cherries are "the healing fruit" and we've been heavily into grilling this summer so, no brainer, we bought it at Wisconsin Cherry Growers. Thanks, grams!
Glass jellyfish
Expo Center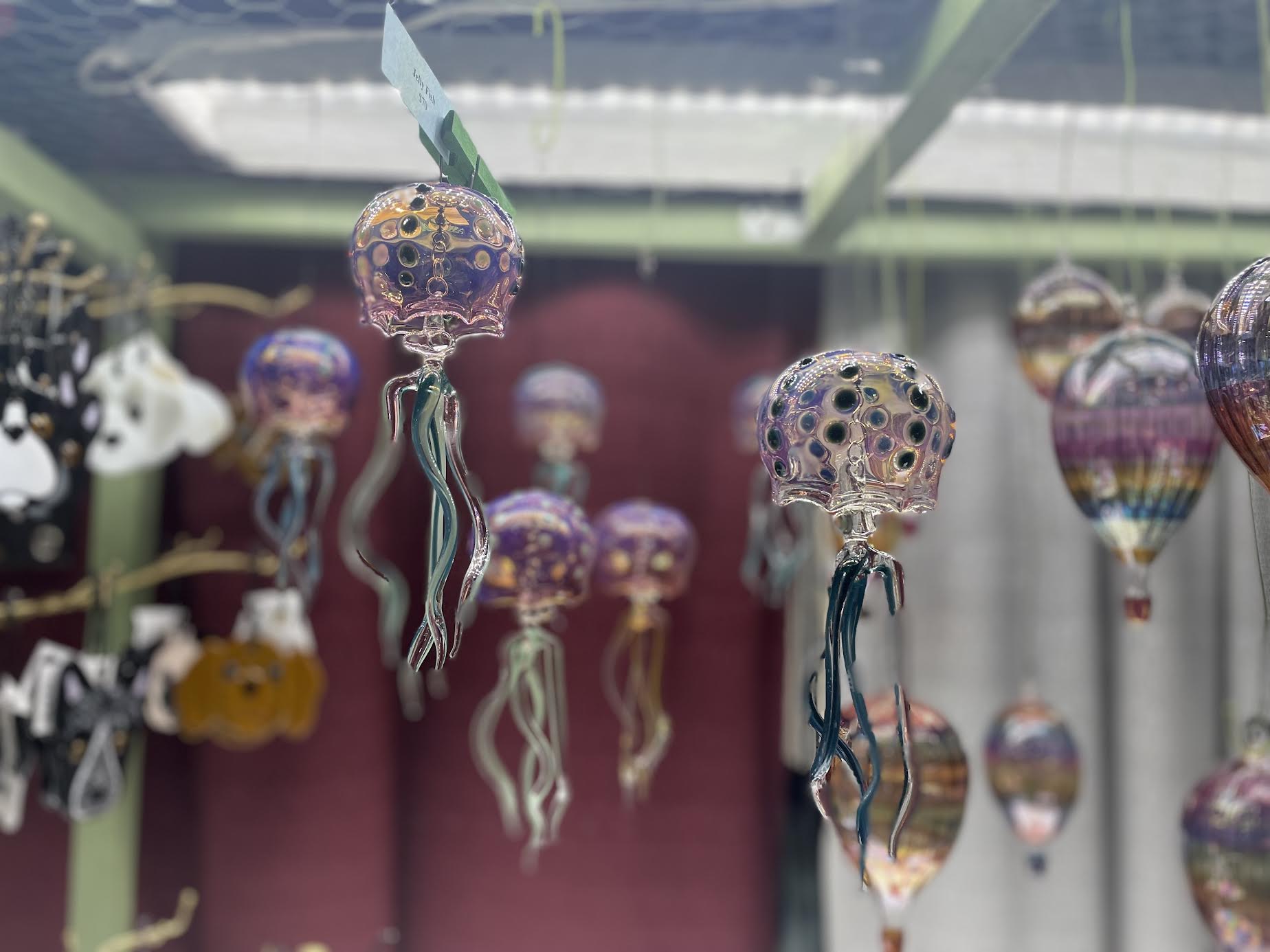 These glass-fired jellyfish are almost as mysteriously mesmerizing as the real-life gelatinous ocean creatures. Created by B and B Glass – a couple from Massachusetts – these hanging art pieces are bold and delicate at the same time. We did not buy one, but may go back for a couple. Christmas is coming, y'all.
Stay Cool Neck Fans
Mile Marketplace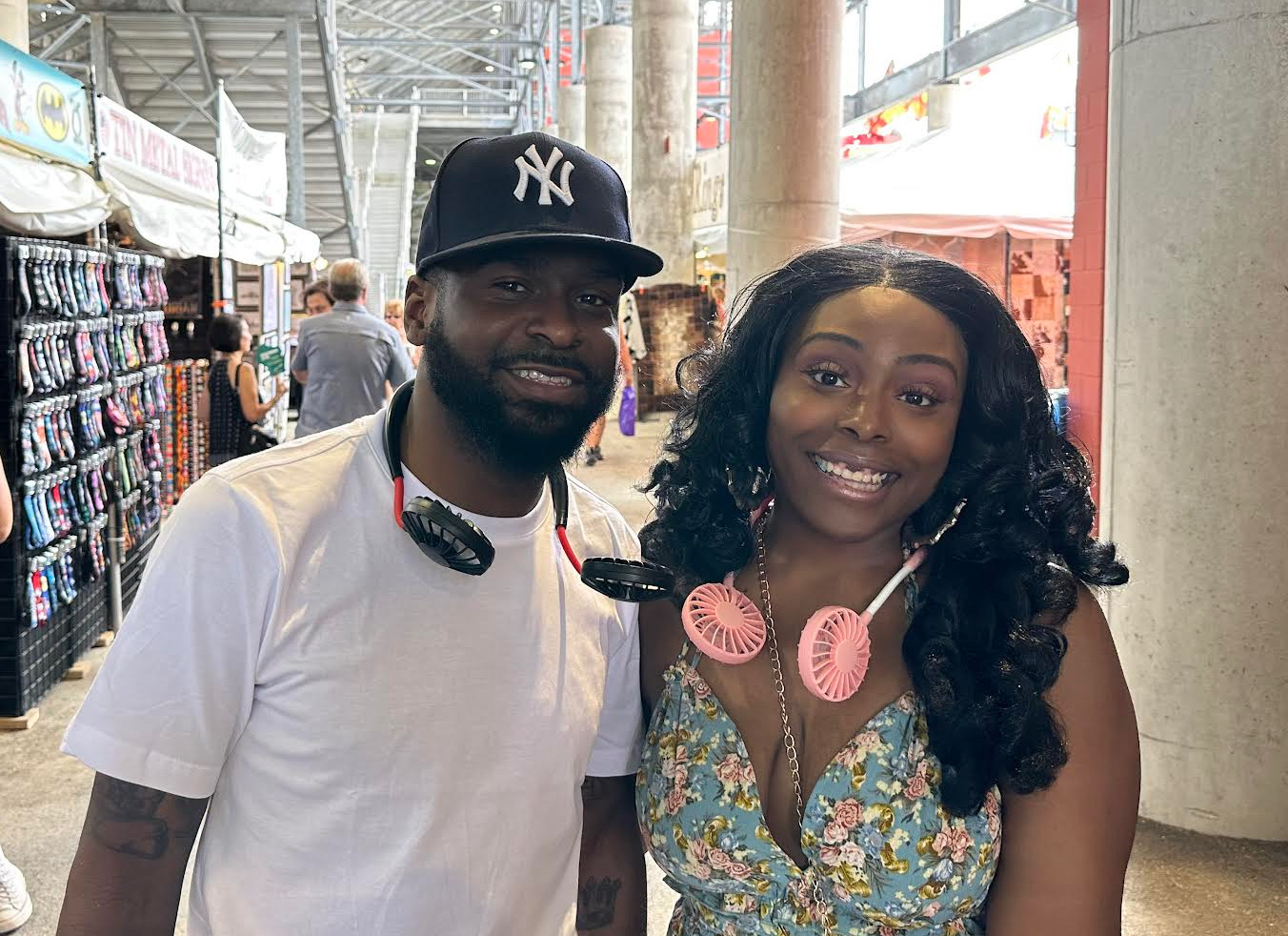 Perhaps one of most popular items at the Fair on a 95-degree day, these neck fans from Belt Bonanza come in three different colors (including Barbie pink), have three speeds and are rechargeable. We didn't buy these, although we were tempted. We asked a couple wearing them if the devices were cooling their necks, and they said yes. Way to do your one job, neck fans!
Jordan's Jungle Air Plants
Expo Center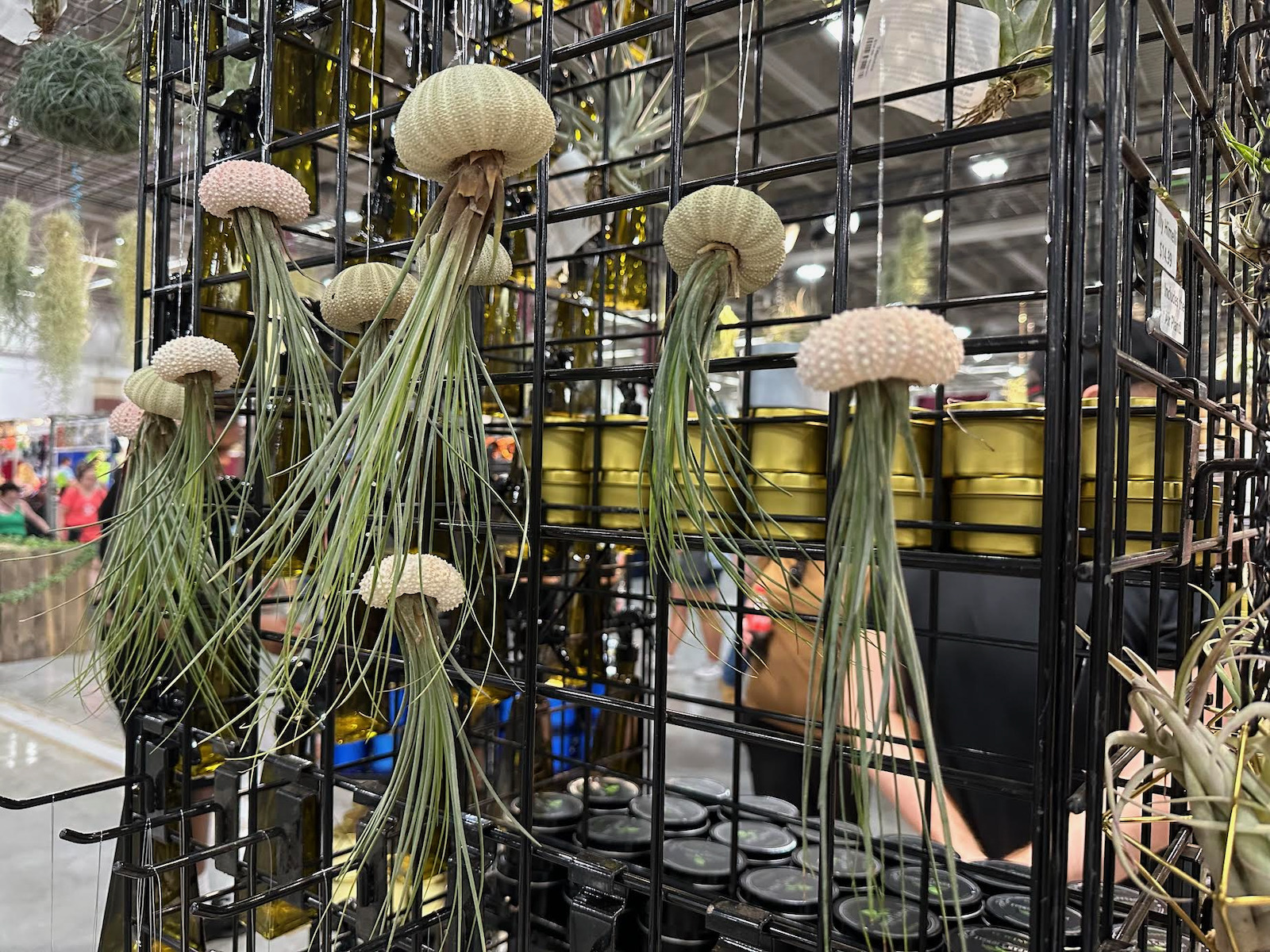 These living air plants are grown in Rhode Island – yes, by a guy named Jordan – and some are varieties we had not seen before. The green oasis in the middle of the Expo Center feels fresh and the staff is friendly. We would have bought one, but just splurged on orchids, also air plants, last week.
Cow onesie with udderly adorable pockets
Expo Center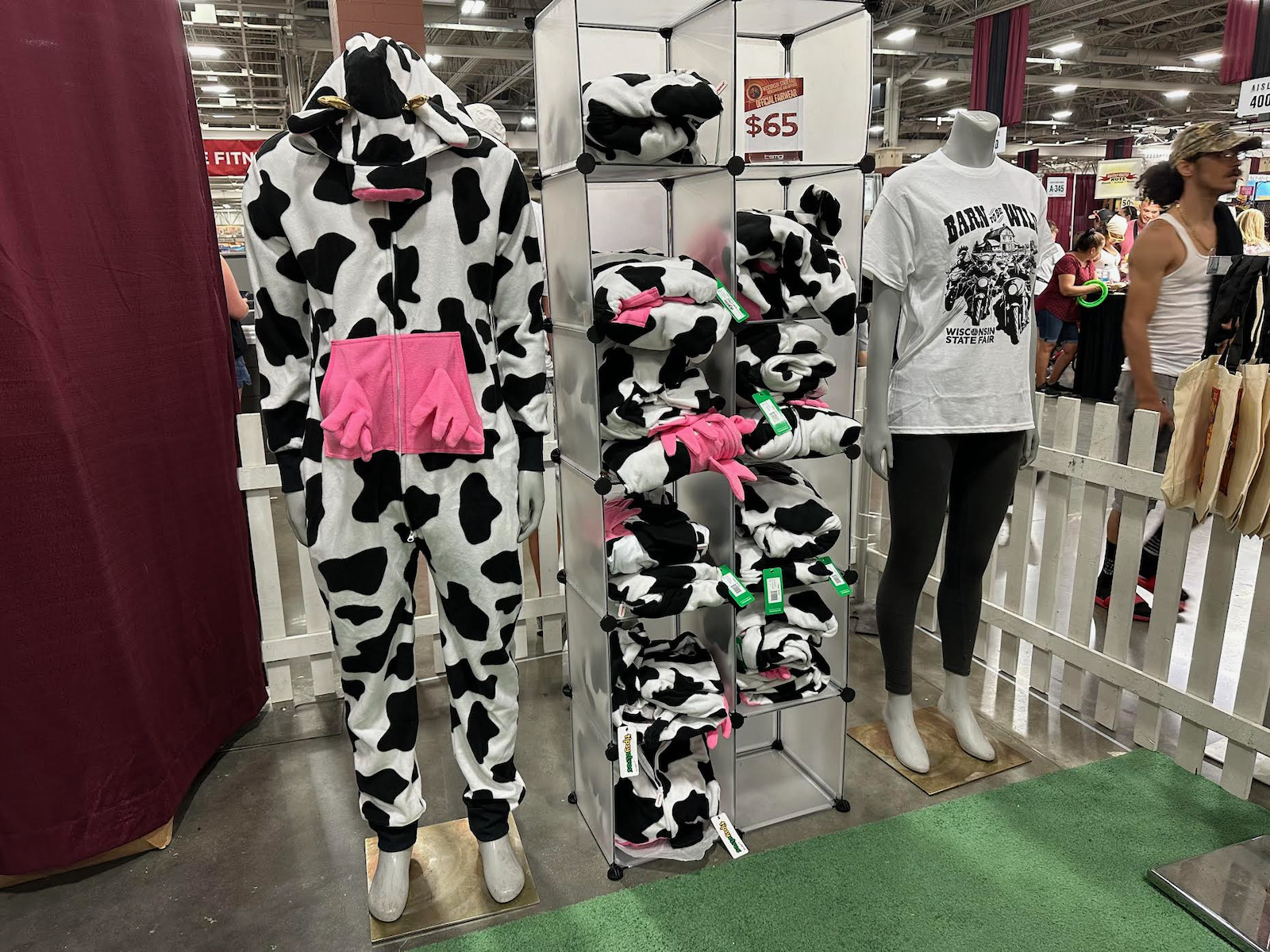 The official State Fair merch is particularly great this year, but the stand-out item for us is the cow onesie featuring pink, front pouch pockets for your fingers that create the illusion of udders. No idea where we'd ever wear this, but the concept is definitely a-moos-ing.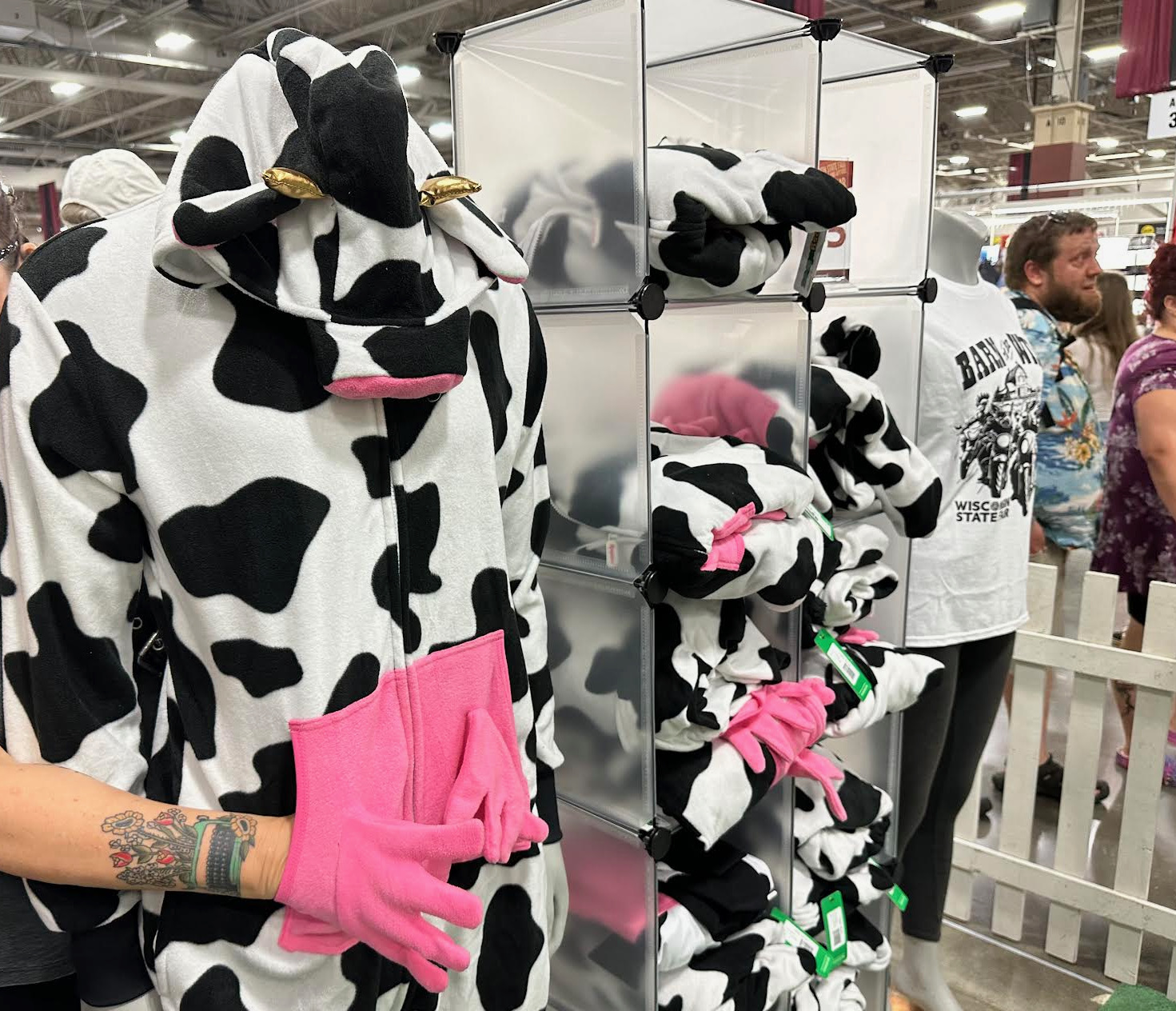 Coconut Fish
South Grandstand Avenue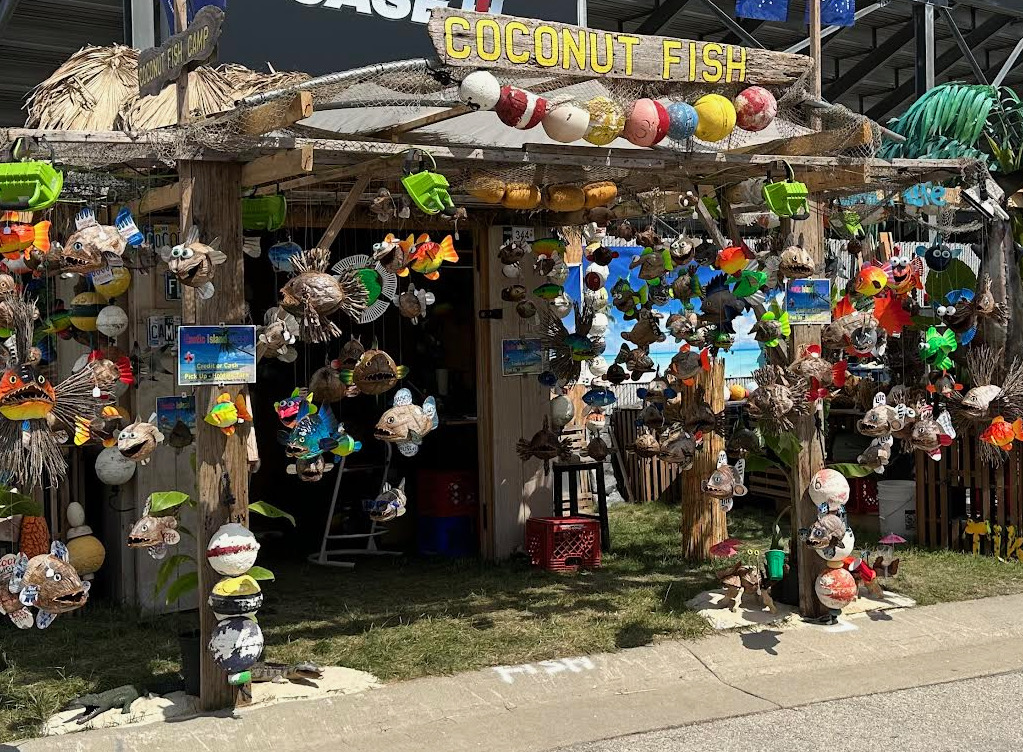 The whimsical-ridiculous mixed with solid folk artistry really drew us to these creatures made from coconuts. It's like something you'd find on a Jamaican beach, but here it is, in the heart of West Allis. Plus, recycle, reuse – right? Didn't buy, but if money were no object, I would have. These fruity weirdos made me smile.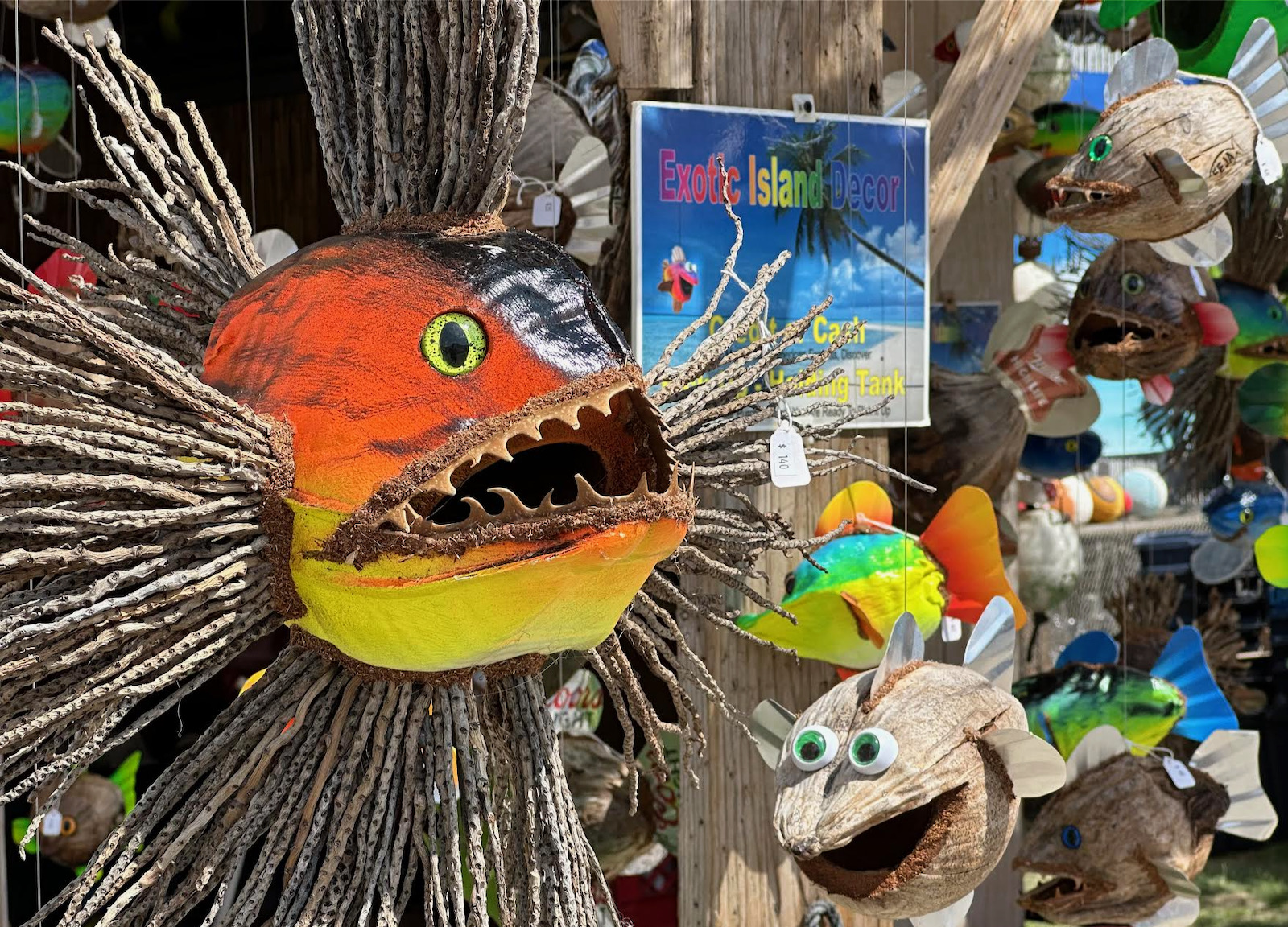 Nature's Lounger
Expo Center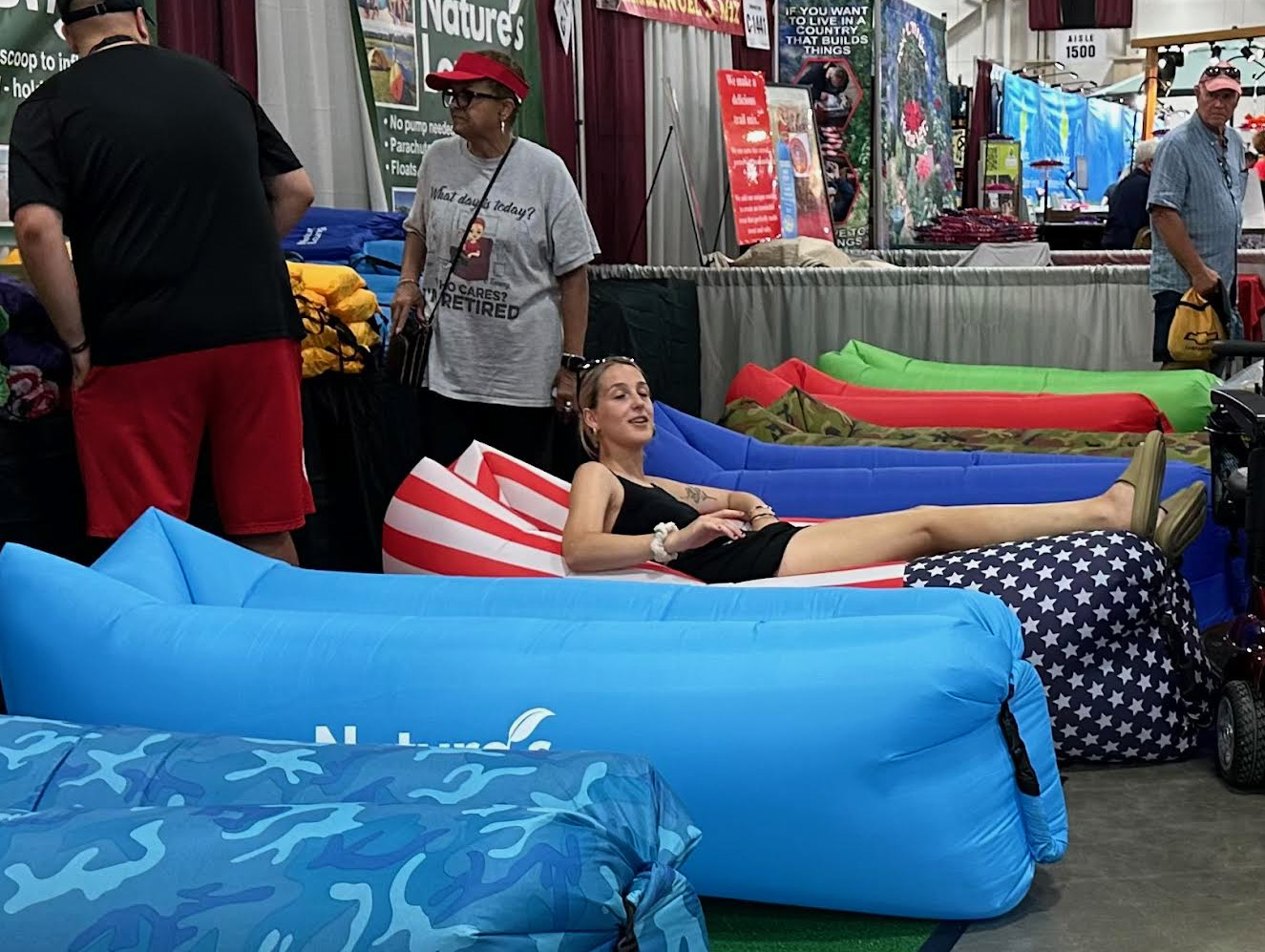 These inflatable vessels can be used for chilling while camping, sledding, floating in pools, on beaches and more. They don't require a pump and are guaranteed to stay puffed up for hours on end. We didn't buy, but my outdoorsy kid would love 'em.
Callisters Ornaments
Expo Center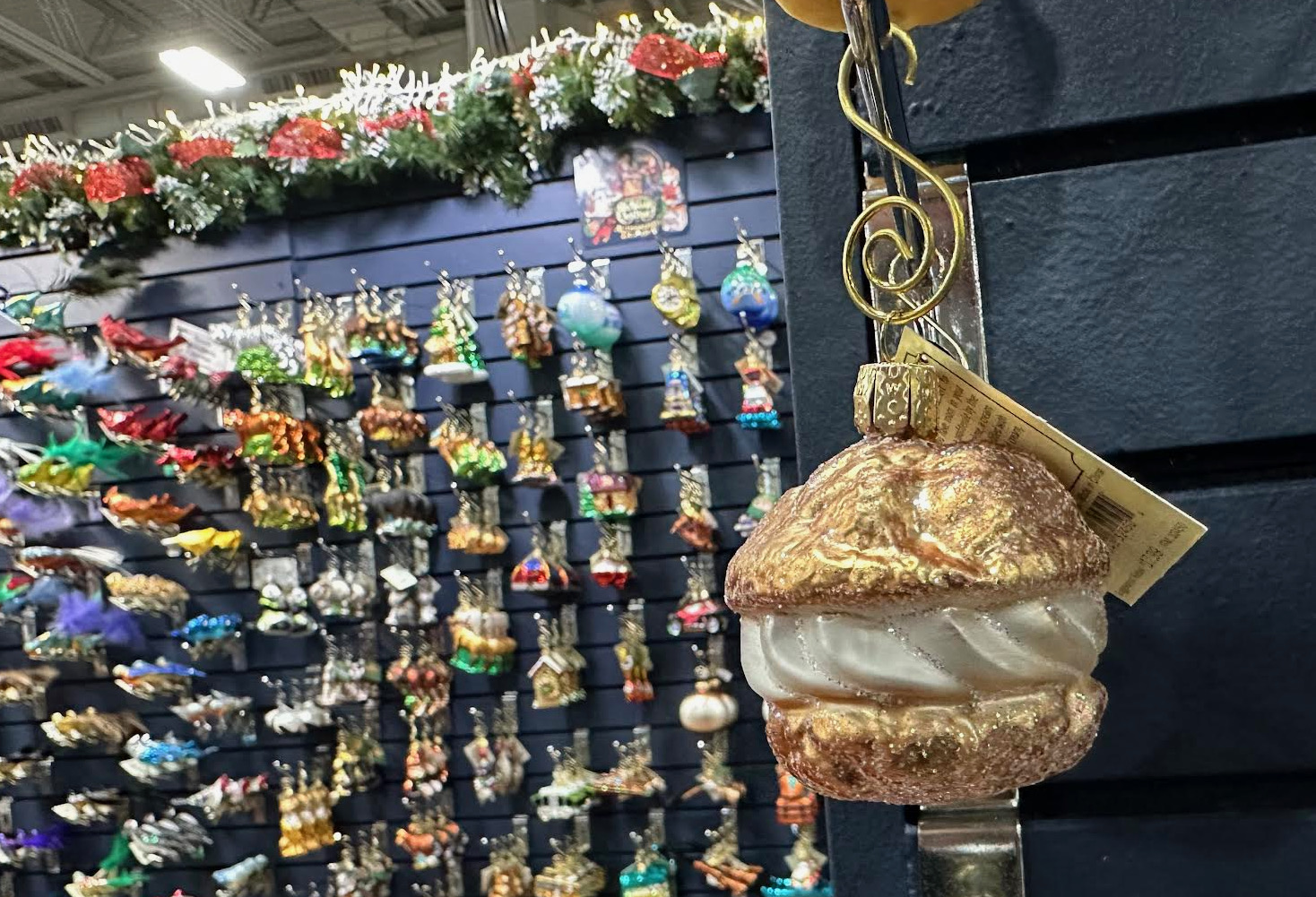 As we already determined, Christmas is coming y'all. And a Cream Puff ornament for the Fair lover in your life would make an extremely thoughtful gift. Help a Santa out and grab a few of these ceramic, cream-filled stocking stuffers from Callisters Christmas. Did we buy? No, but only because we already have one of these.
Discover Alpacas
Sue Wetley Court in Ag Village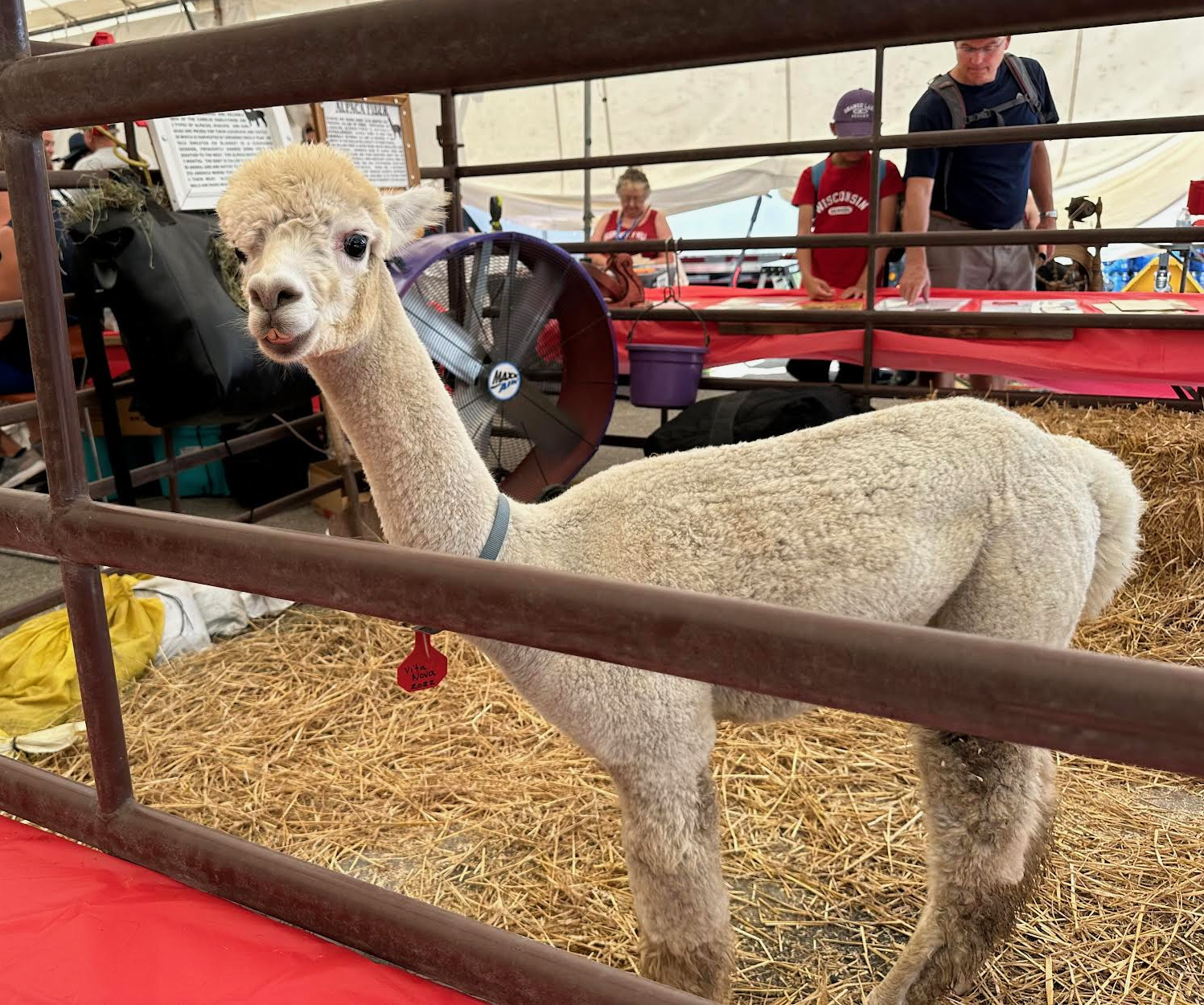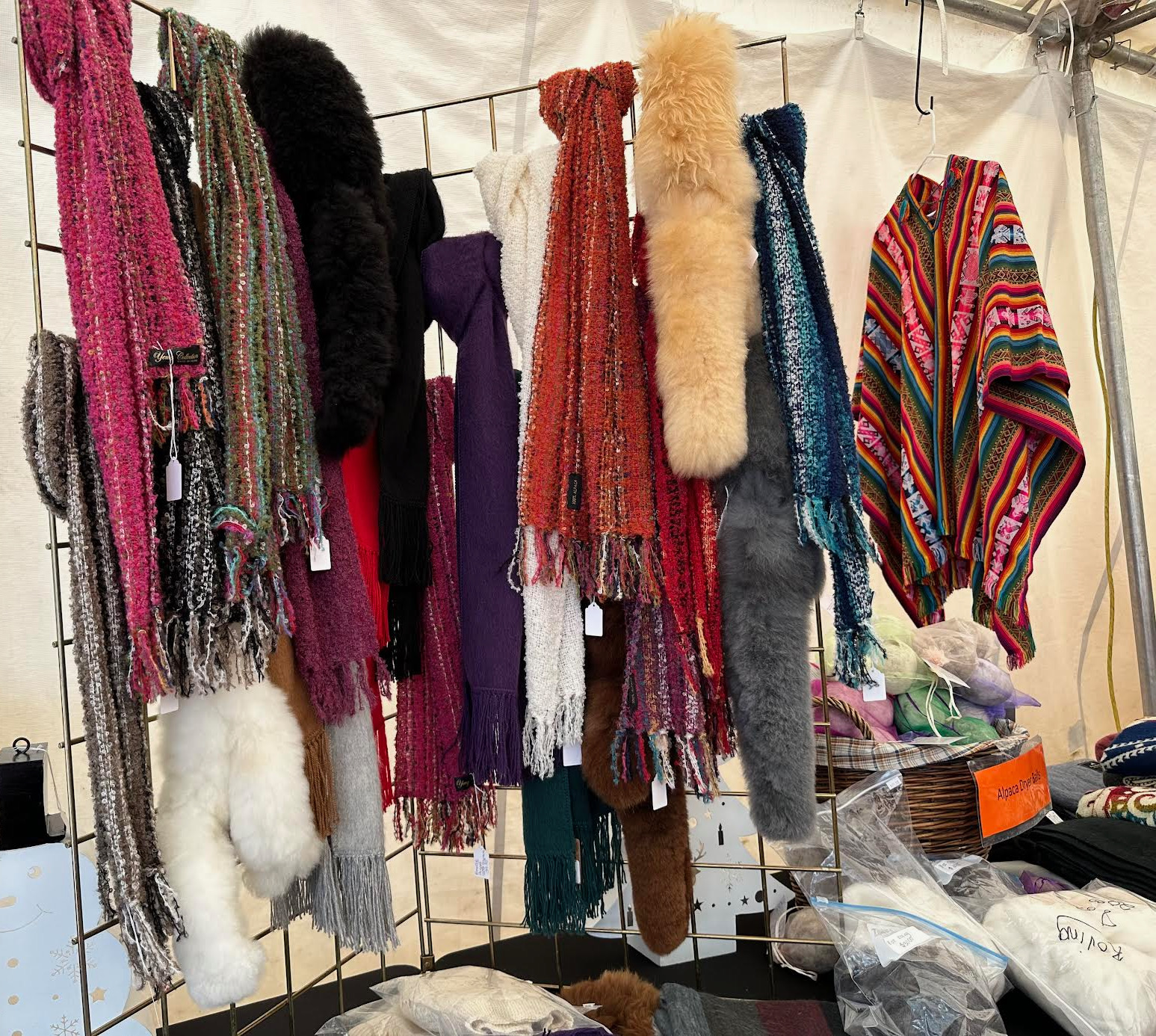 The best part of this stand is that it features two real alpacas. Unfortunately, they are not for sale. BUT bags of their fleece – and items made from it – are available for purchase. This alpaca stand offers up lots of fun facts about these gentle, llama-esque creatures, like their pregnancy gestation is 11.5 months. Yeesh.
Find Your Name Bracelets
South of Original Cream Puff Pavilion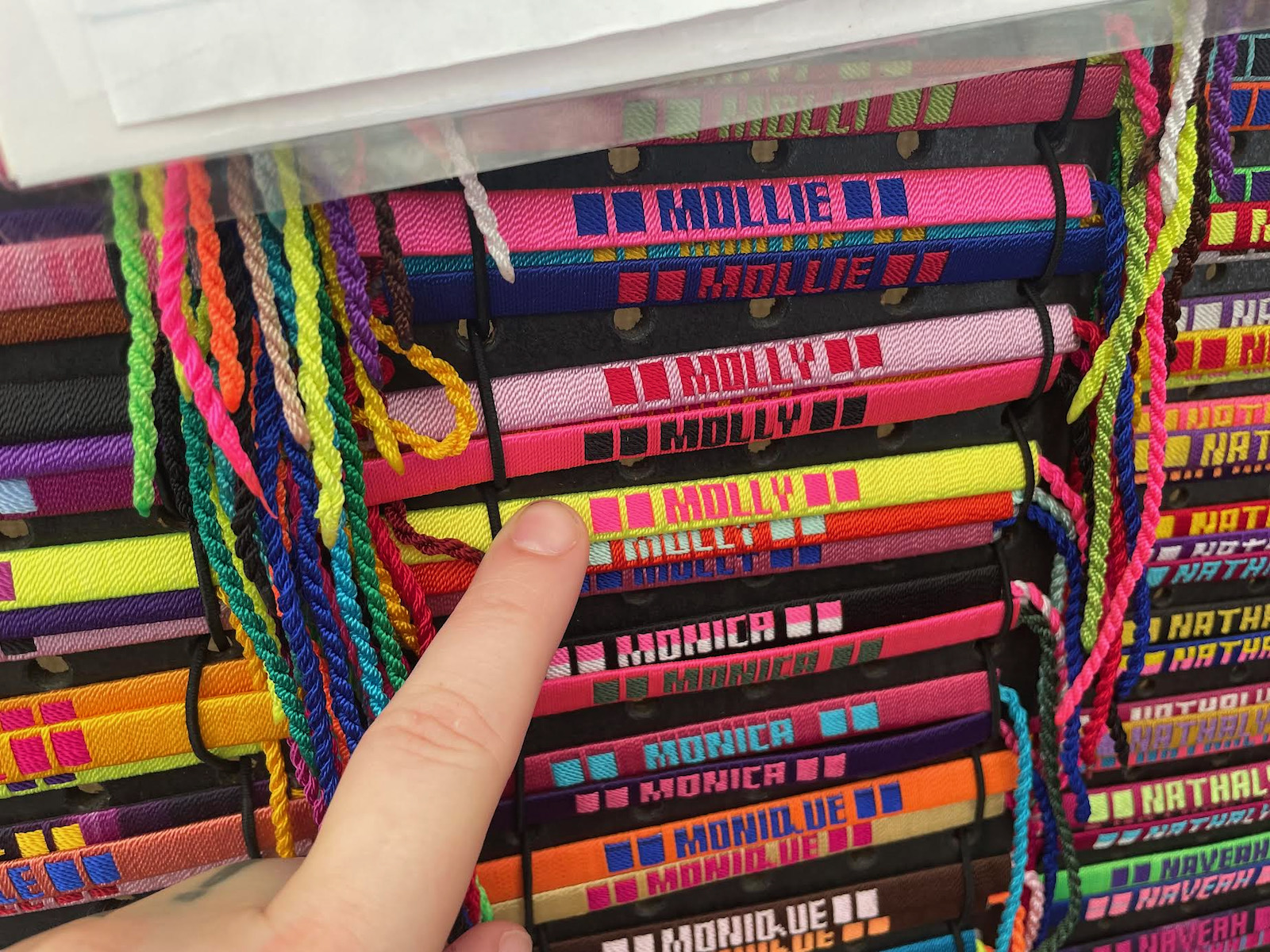 This biz, Mayan SIL Art, "guarantees" you will find your name – as well as your spouse's name, lover's (or lovers' - ahem) name, pet's name (including hamsters) and more. As people who grew up without ever seeing our name embossed on anything, we were skeptical, but sure enough, both of our names – even alternative spellings – were stocked. Of course we had to buy these. Childhood trauma resolved.
Magic Cube
Expo Center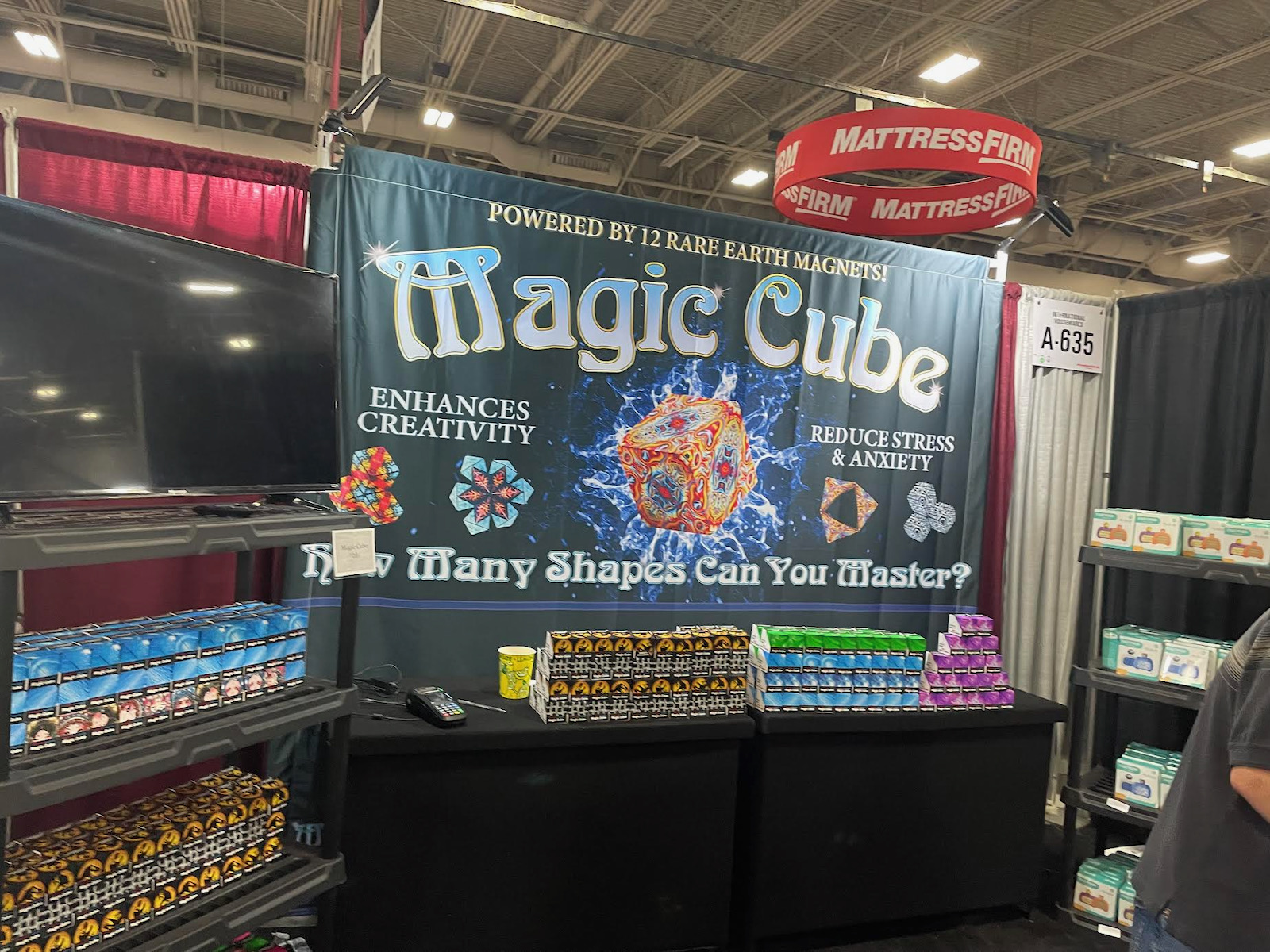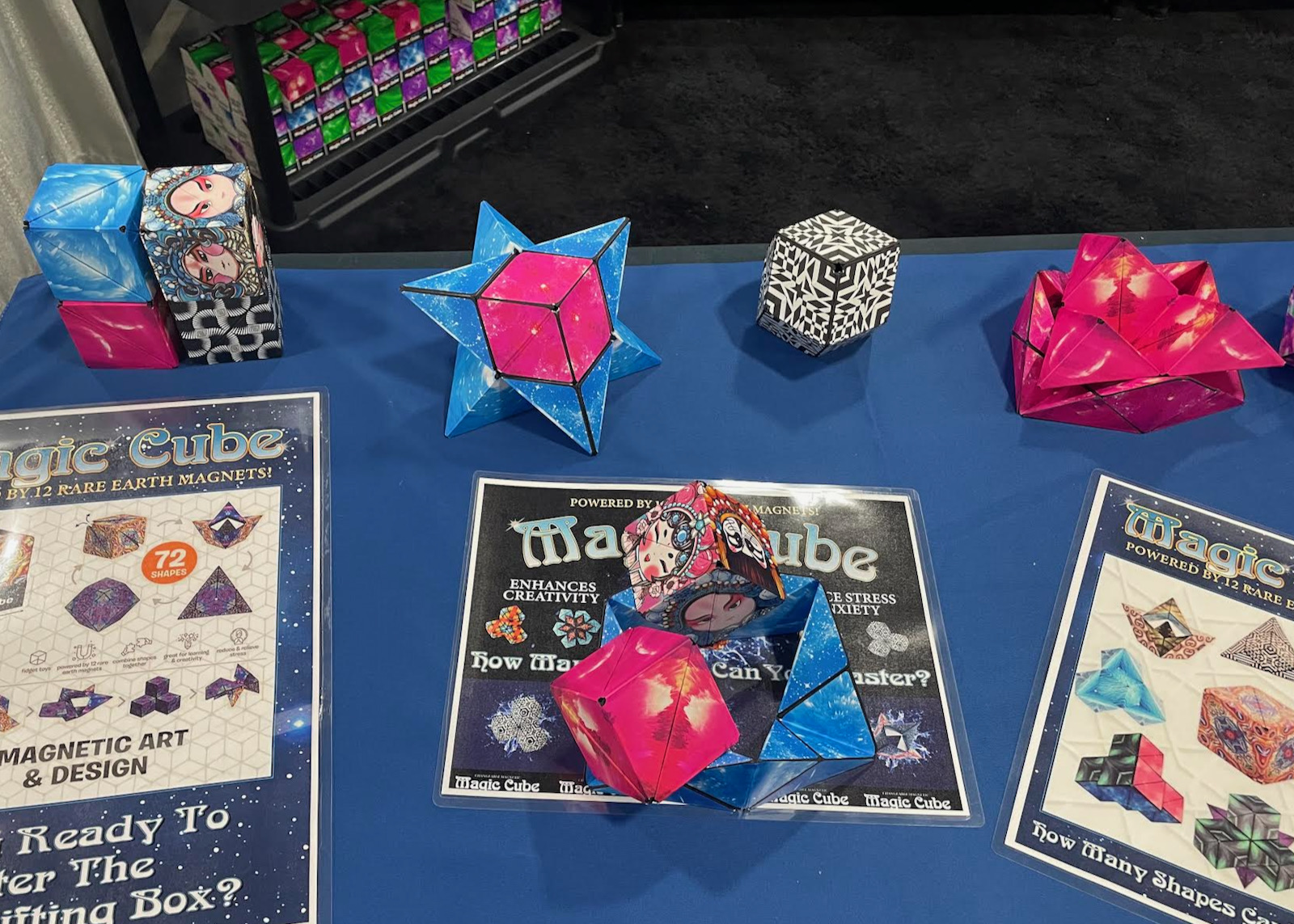 It's not a Rubik's Cube, it's a Magic Cube, and it can be twisted into dozens of different shapes. No need to remove and replace the stickers to succeed at this one.
Crazy Sock Maze
Expo Center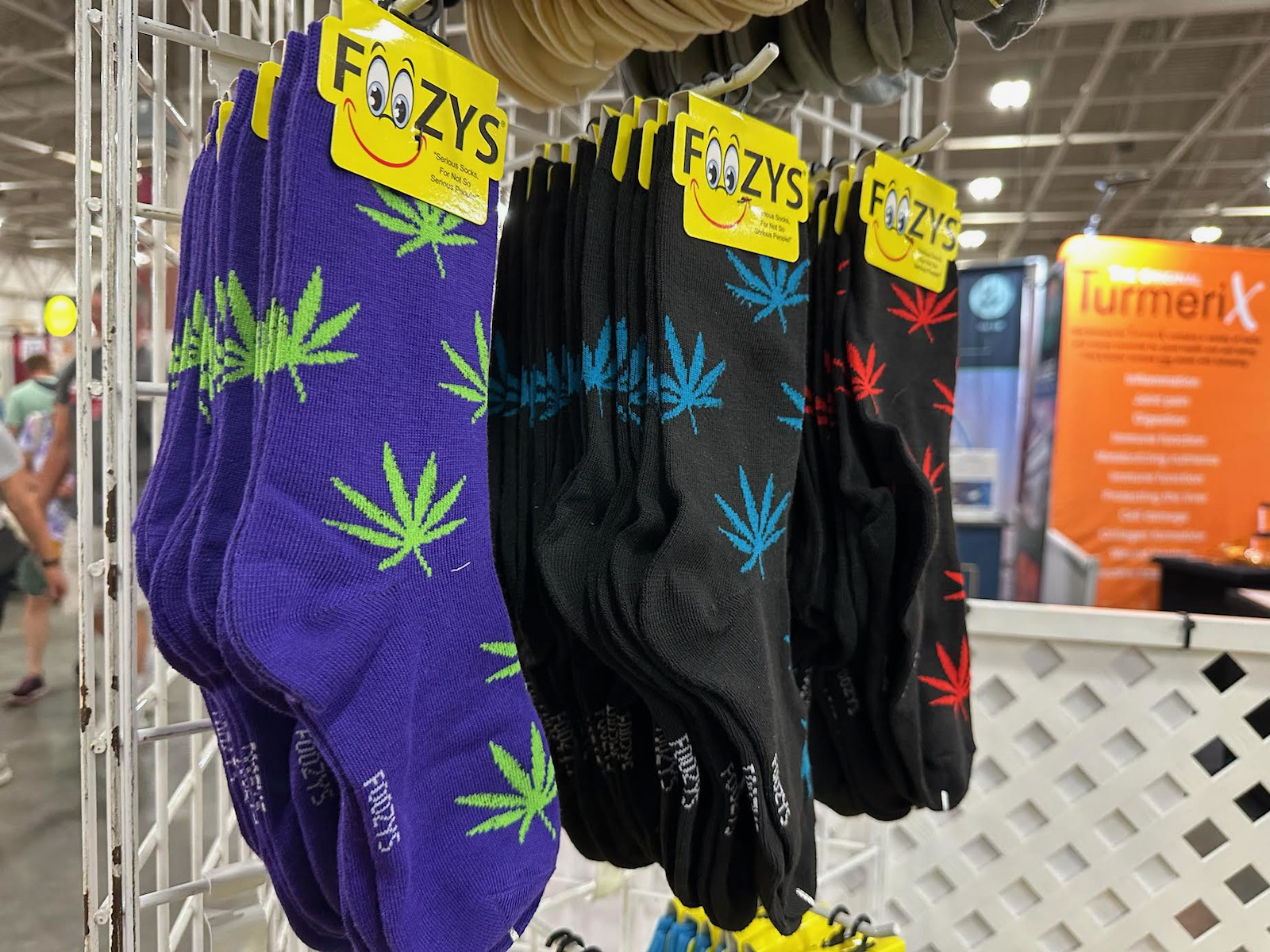 Can we all agree we like "fun socks?" Maybe not for everyday wear, but it's fun to have that special pair of socks we whip out for holidays or Taco Tuesdays. This idea is pretty sweet: it's actually a "maze" of tables filled with whimsical socks that fairgoers walk through. We didn't buy the weed socks, but we thought about it.
Pook "Sock Monkey" wear
Expo Center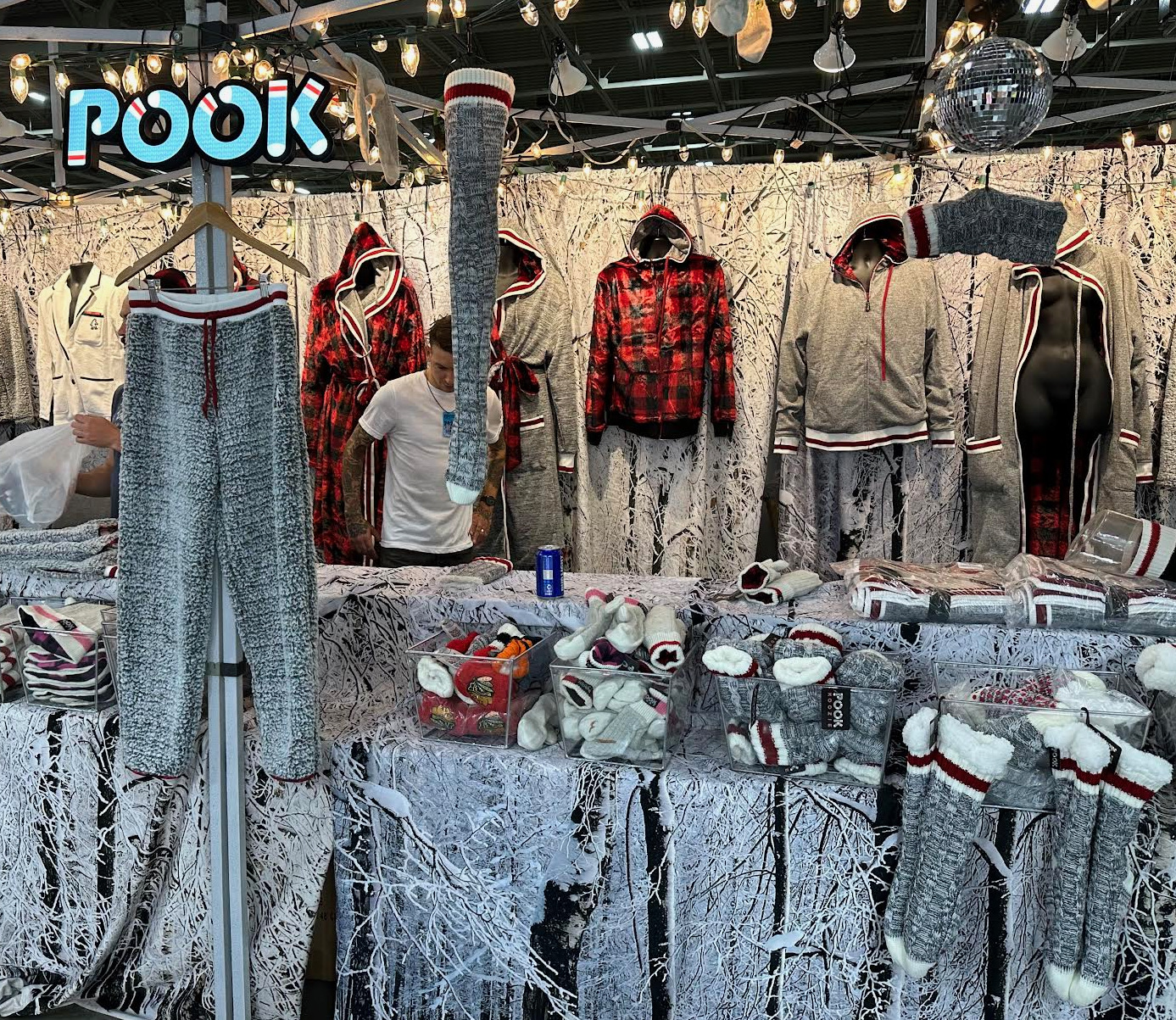 This Canadian business makes comfy loungewear like onesies, hats, scarves, underwear, blazers, blankets and more that nod to the beloved red-and-gray sock monkey. Pook is the last name of the founder, Tony Pook, who says, "Yes, alcohol was involved."
Enamel pins
Mile Marketplace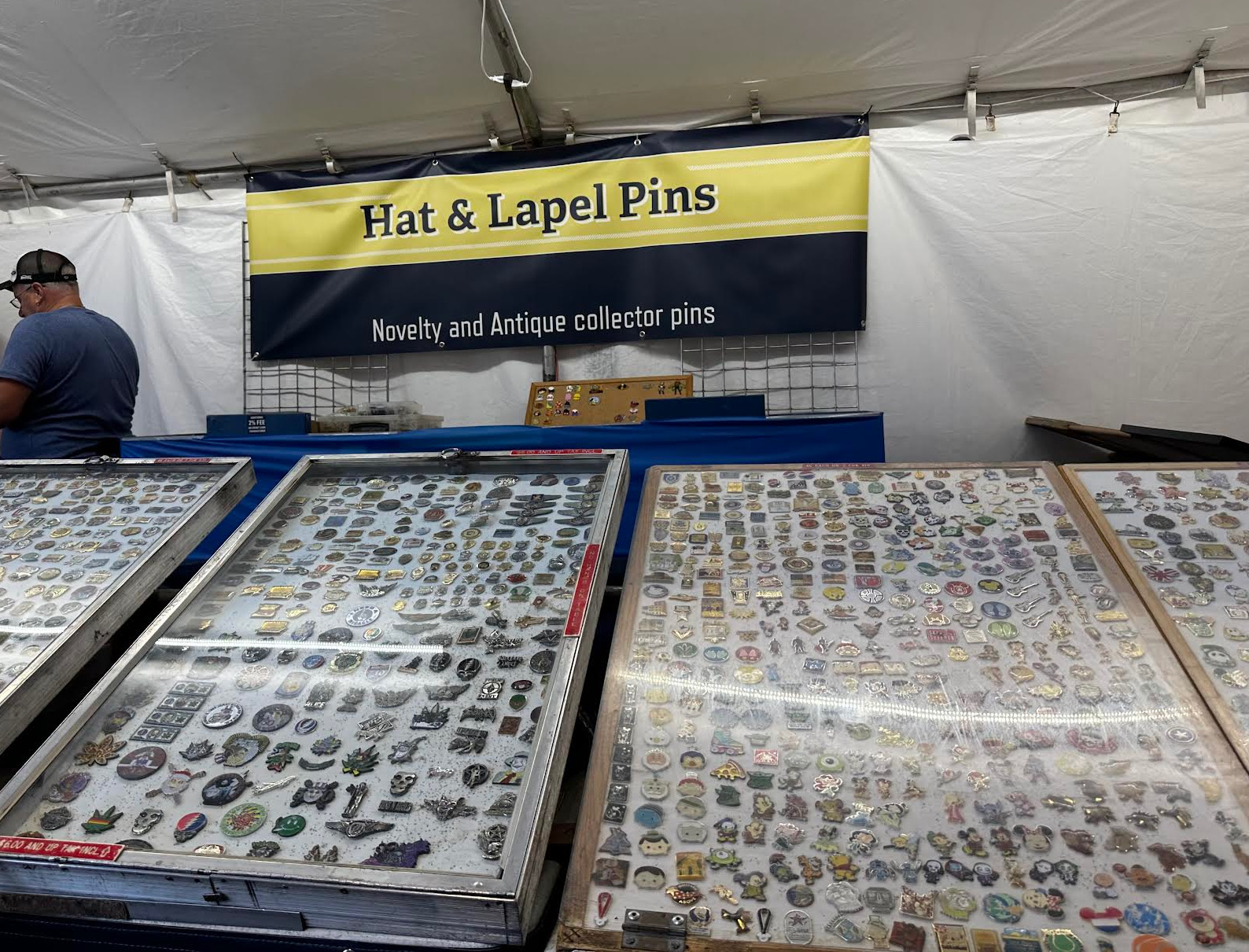 The selection of enamel pins on this table is impressive. Whether you buy or not, they're just fun to look at. I really did want that enamel rollerskate pin, tho.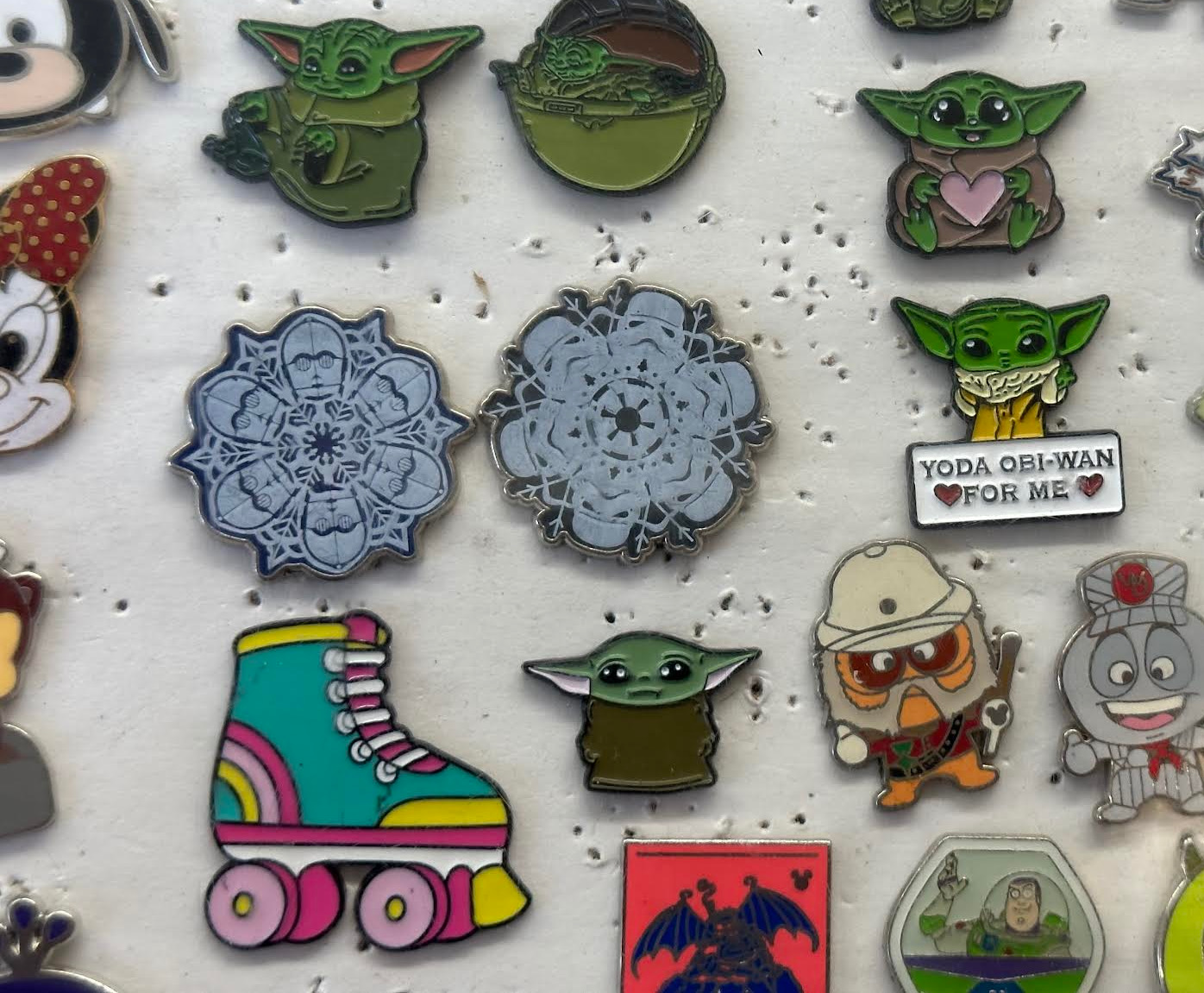 Diecast cars and metal signs
Expo Center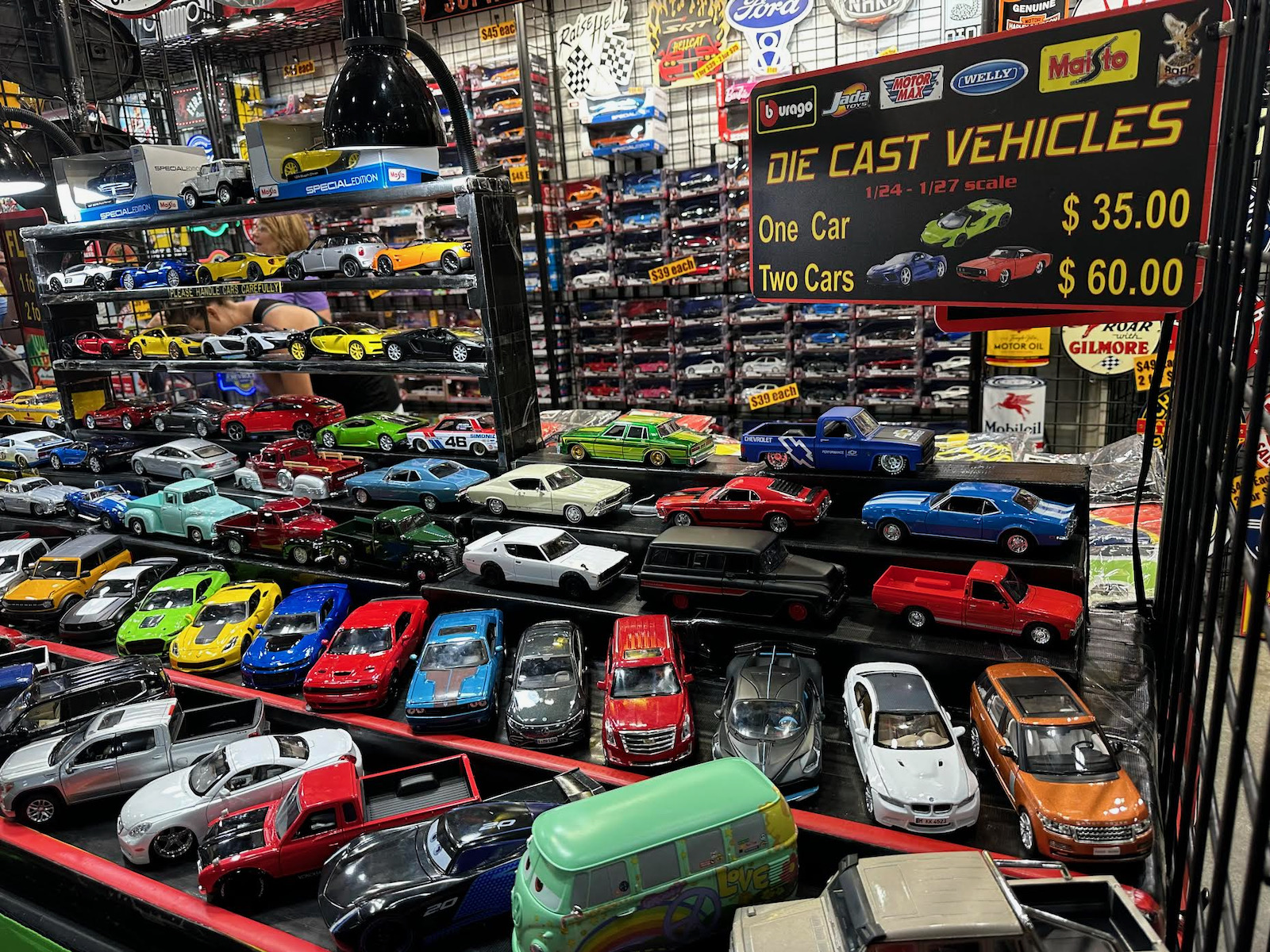 Pocono Marketing is stocked with cool diecast cars of all sizes and vintage signs, ready for the man cave or she shed or they hut.
Pinball games
Expo Center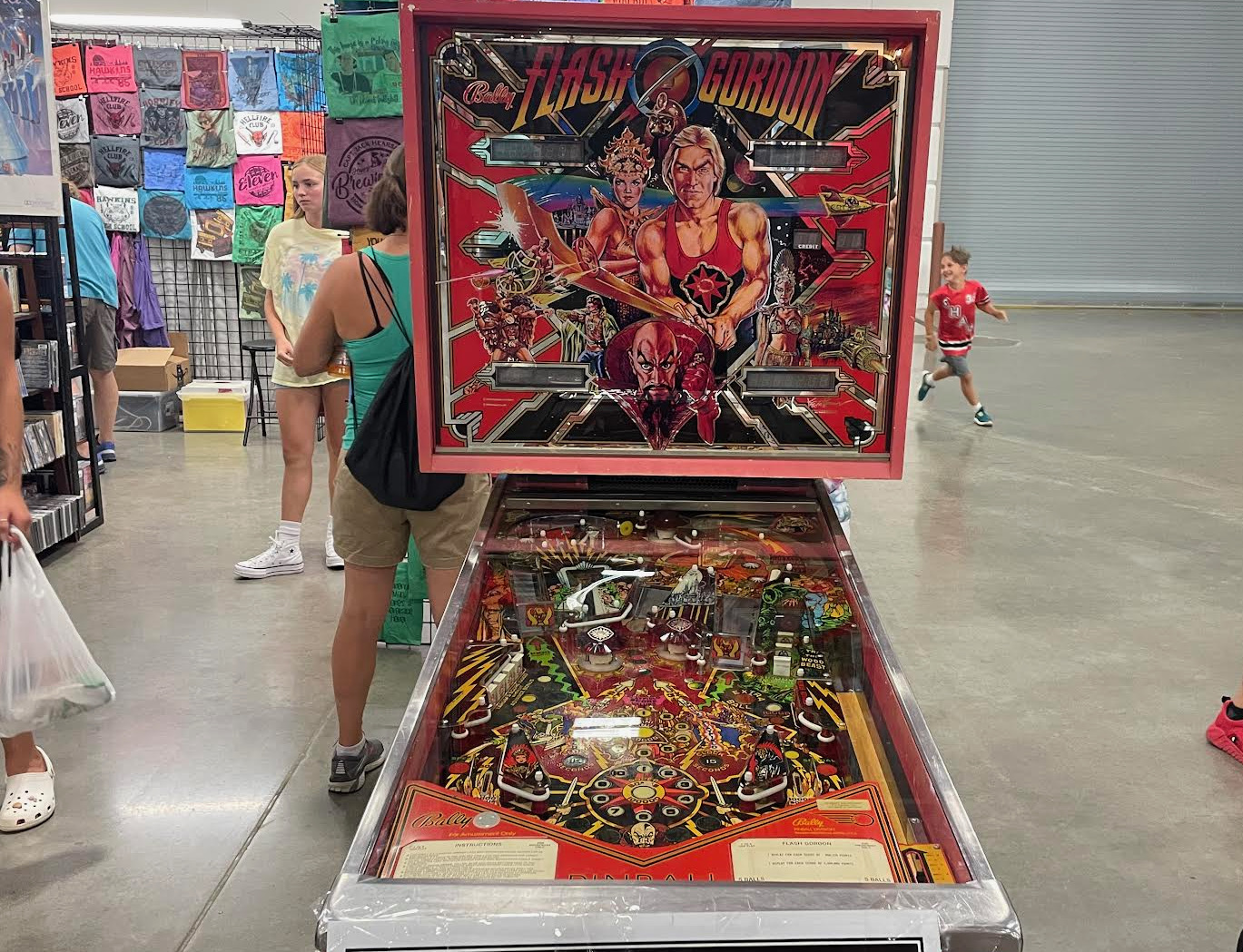 I don't know who needs to hear this, but there is a vintage Flash Gordon pinball machine for sale at Pop Culture Remix in the Expo Center. You're welcome.
Bird whistle
Mile Marketplace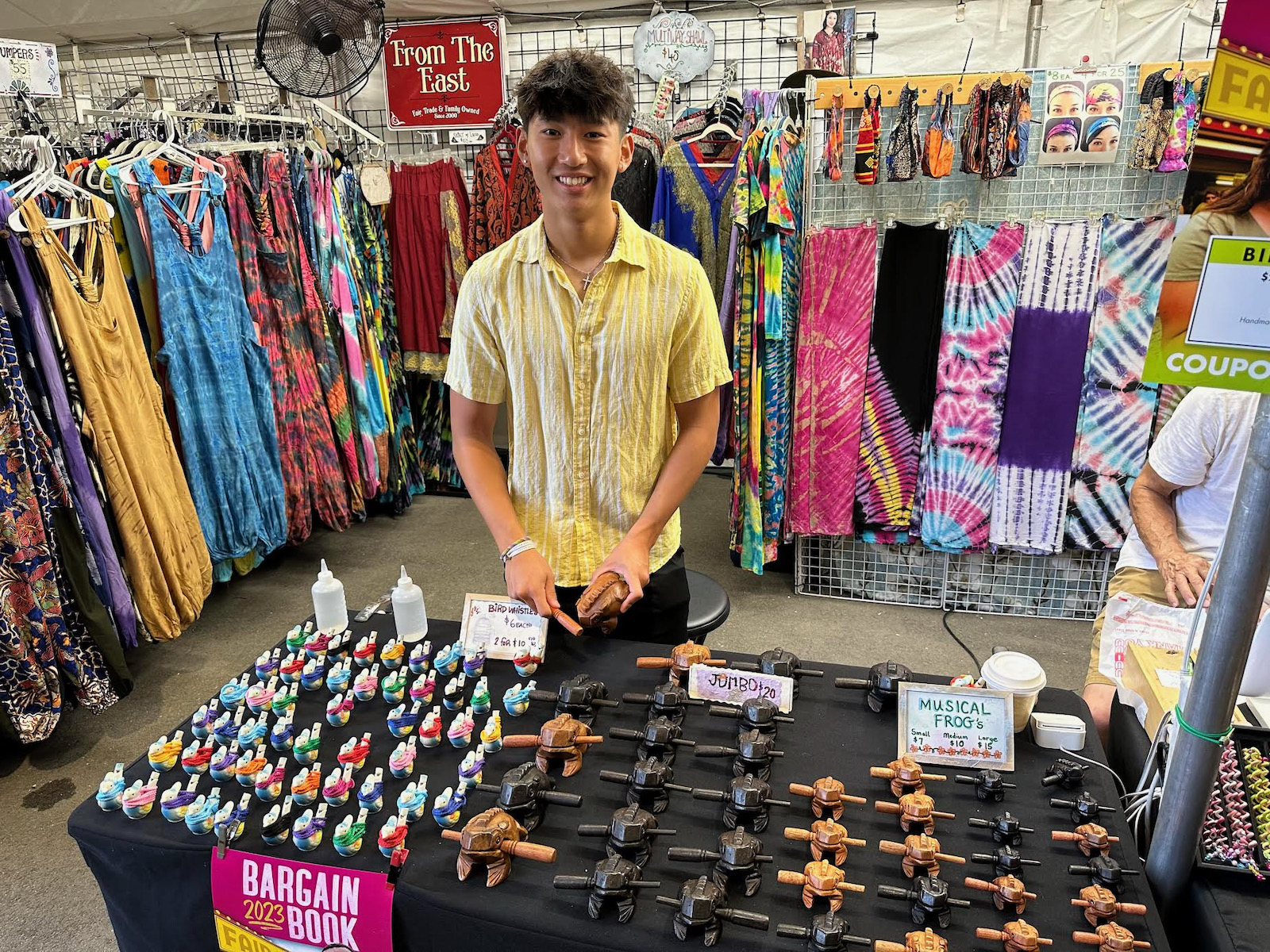 We found these melodious bird whistles from Thailand at From The East – simple and sweet. At $5, we bought two – one for ourselves and one for a bird-loving relative. They do need a few drops of water to work, something we didn't realize at first.
Hot tubs/spas
Expo Center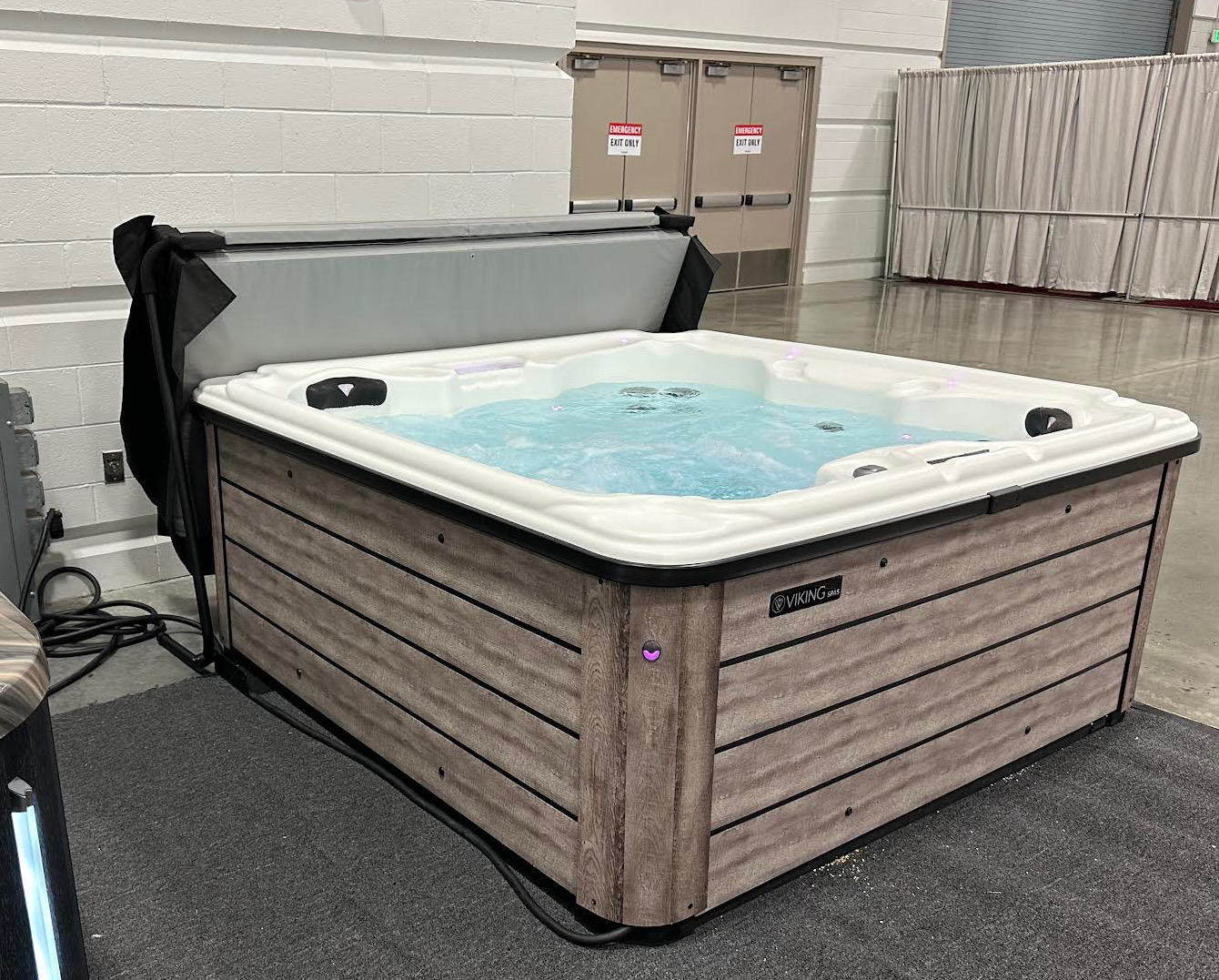 Never have we simultaneously felt "who buys these at a Fair?" and "I want one of these" more than we did today while shopping at Allied Pools. It's complicated, but geez, they have come a long way in design. One was almost a Lazy-Boy submerged in water. #goals.

Molly Snyder started writing and publishing her work at the age 10, when her community newspaper printed her poem, "The Unicorn." Since then, she's expanded beyond the subject of mythical creatures and written in many different mediums but, nearest and dearest to her heart, thousands of articles for OnMilwaukee.

Molly is a regular contributor to FOX6 News and numerous radio stations as well as the co-host of "Dandelions: A Podcast For Women." She's received five Milwaukee Press Club Awards, served as the Pfister Narrator and is the Wisconsin State Fair's Celebrity Cream Puff Eating Champion of 2019.