When Chef Suzzette Metcalfe reopens her beloved Pasta Tree, 1503 N. Farwell Ave., next week it will be the first time since May 28 that she tied on her apron. But despite a world pandemic and the service industry experiencing a profound staffing shortage, Pasta Tree's five-month hiatus had nothing to do with either.
During this time Meltcalfe has been healing, both physically and emotionally, from a disabling accident in her kitchen that left her with 22 fractures in her right hand and annihilated her ability to work for the first time since she purchased the iconic East Side Italian restaurant in 2007.
It was a Thursday afternoon, and Metcalfe was in her kitchen prepping for dinner service. Her hostess was in the front of the house; her server was running late. Like she does every day before she begins to prepare meals, Metcalfe was routinely sanitizing the pasta machine, but this time her hand got caught between the two rollers in the process.
"It all happened so fast," says Metcalfe. "The machine has a pedal safety brake that I stepped on to stop the machine, but I couldn't open the rollers to get my hand out."
Metcalfe called for her hostess, but she was three rooms away and could not hear her. Metcalfe's phone was on the prep table, out of reach, and so she had to use her leg to gently slide the phone within reach.
"Of course, my phone was only one-percent charged," says Metcalfe. But it was enough power for her to call 9-1-1 and her hostess, who ran to the kitchen in horror.
"The pain was excruciating," says Metcalfe. "Somehow I remembered to ask her to call all the reservations for the evening. I knew we wouldn't be having dinner service."
Within minutes, the fire department arrived, but the EMTs were stumped by the pasta machine's grip and couldn't figure out how to dislodge her hand.
"They were pumping me full of fentanyl for the pain, and I was freaking out about the pasta machine. It has been in here for 60 years. It belonged to the mother of one of the previous owners, Robert Fontecchio. It is the heart of the restaurant," says Metcalfe.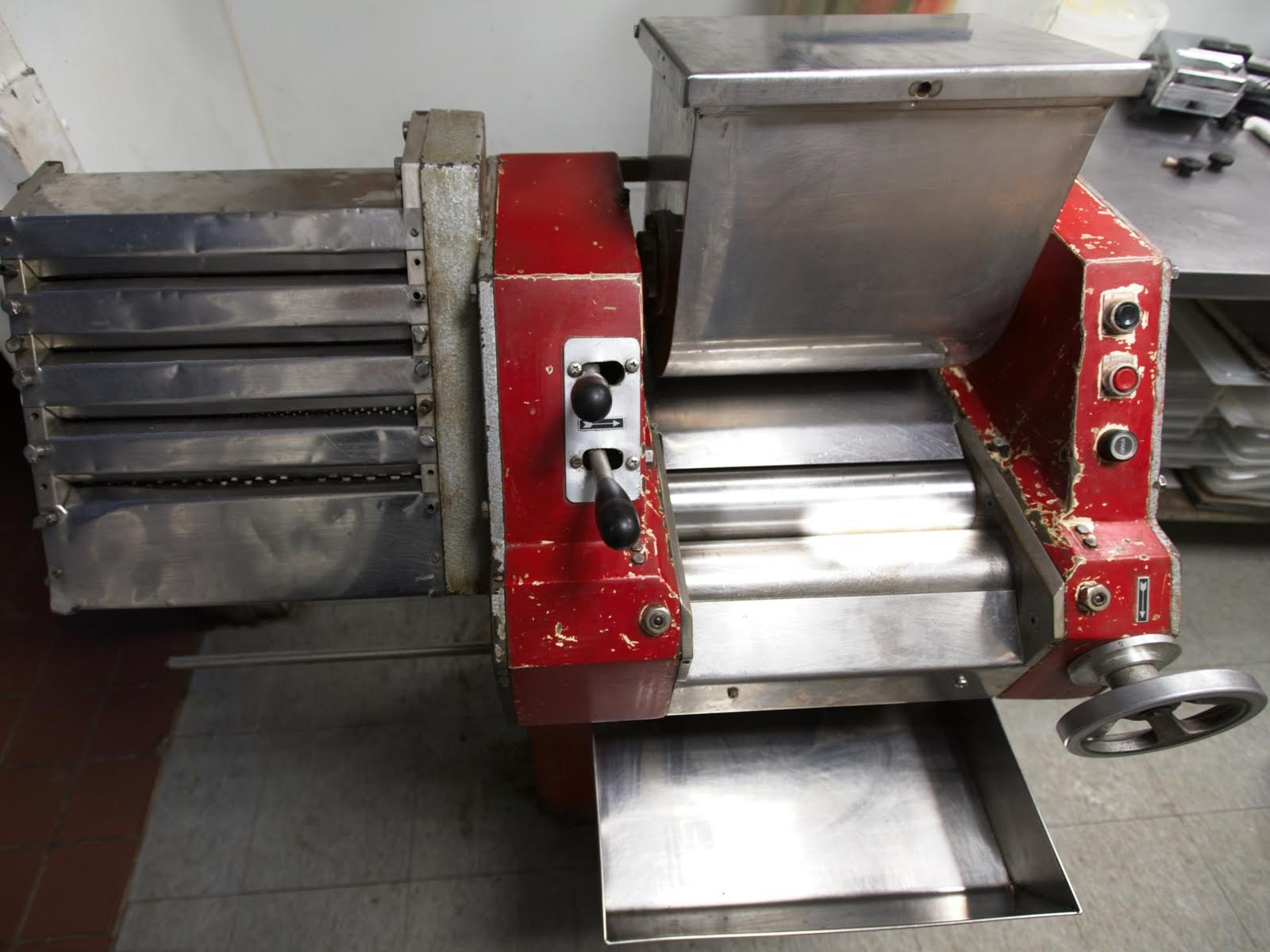 After 45 minutes of attempting to free Metcalfe from the machine, the lieutenant told her they had tried everything, and they were going to have to take more drastic measures because her hand had been without circulation for too long. Terrified she was going to lose her fingers, Metcalfe agreed.
The paramedics retrieved a Sawzall and it took 12 brand new blades to cut through the rollers.
"Somehow, I didn't faint," says Metcalfe.
They wrapped Metcalfe's gory, bleeding fingers which she described looked like "sausages that were boiled too long and burst open," and brought her via ambulance to Froedtert Hospital because of its renowned hand surgery team.
"I was carried out on a stretcher, and more of my staff had arrived and they were calling out to me, telling me they loved me," says Metcalfe.
Metcalfe says she then had a "made for TV moment" with the lieutenant who freed her hand. They caught eyes through the ambulance window – he was on the street and she was inside the vehicle – and for the first time Metcalfe felt like maybe everything was going to be OK. She gave him the thumbs up sign and he returned it.
Metcalfe received immediate medical attention for her hand and was administered morphine every 30 minutes, but she had to wait four days to see the hand specialist.
"During that time, I started to feel certain I was going to lose my hand or at least some fingers and what that would mean for me and for my restaurant," says Metcalfe.
Plus, only five days before the accident, Metcalfe had moved to a new home and her entire life was still in boxes. She's still unpacking boxes five months later.
When Metcalfe finally saw the hand specialist, Dr. John Logiudice, he said she was not going to lose any fingers, but it would be a long road to recovery and he couldn't guarantee full movement in her hand. He started her in physical therapy immediately, something Metcalfe is very grateful for today.
For the first few weeks, the pain was unbearable. Metcalfe tried seven different pain medications and nothing worked. (She would later discover, after she left the hospital, that the only relief she could get for the agony was from marijuana edibles, which not only helped her manage the pain, but also allowed her to sleep.)
"My hand isn't completely healed, it's still swollen and I can't make a fist, but I'm able to use it," says Metcalfe. "Mostly now I'm still dealing with the mental stuff. Everything feels very daunting right now to me. I'm nervous. I'm afraid to use the pasta machine again." (Incredibly, it was not beyond repair even though it had been hacked apart.)
During the past five months, Metcalfe says she underwent a depression, but also learned a lot about herself. She decided that the injury, among other things, was a sign for her to shift her focus.
"I started out heartbroken by friends' and clients' messages they left me. They were so kind, but I felt so awful that I couldn't be there for them on their special occasions," says Metcalfe.
Eventually, Metcalfe started to feel a little better, physically and emotionally, and she confidently made a few major decisions. She was going to write a cookbook, start a wholesale business for her pastas and sauces, and, for the first time ever, hire a lead line cook and a manager.
Metcalfe says she will continue to do some prepping and preparing of daily specials, but she is handing over the day-to-day cooking to Chef Arthur Cameron. Charlie Johnson will serve as the front-of-house manager.
"I'm going to be more of the face of the restaurant. For all these years I was eternally cooking. There were times I could barely pop my head out to say hello to people and thank them for coming in. Now, I want to be less of the chef and more of the owner," says Metcalfe.
The Pasta Tree will reopen for dinner on Wednesday, Nov. 10. In 2022, The Pasta Tree will celebrate 40 years of service.
"Almost losing my hand reinforced how much I love my restaurant. I missed cooking and my clientele and my employees and being a part of the community," says Metcalfe. "I can't wait to get back to normal, whatever normal is now."
The Pasta Tree will be open Wednesday through Saturday, 5 p.m to 9 p.m. Sunday from 5 p.m. to 8 p.m. Make a reservation here.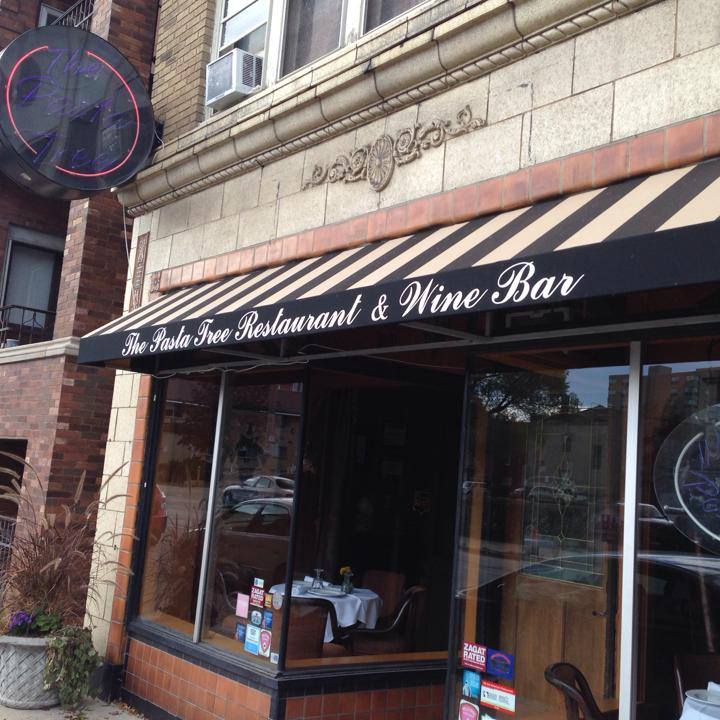 Molly Snyder started writing and publishing her work at the age 10, when her community newspaper printed her poem, "The Unicorn." Since then, she's expanded beyond the subject of mythical creatures and written in many different mediums but, nearest and dearest to her heart, thousands of articles for OnMilwaukee.

Molly is a regular contributor to FOX6 News and numerous radio stations as well as the co-host of "Dandelions: A Podcast For Women." She's received five Milwaukee Press Club Awards, served as the Pfister Narrator and is the Wisconsin State Fair's Celebrity Cream Puff Eating Champion of 2019.