Each week, we'll be highlighting take-out from restaurants across the city. Follow along for a new take-out adventure every Thursday. Click here for a delectable repast of all the take-out we've enjoyed!
Ono Kine Grindz
7215 W. North Ave., (414) 778-0727
okgrindz.com
If you're like me, you always find it tough to narrow down the choices at Ono Kine Grindz, which serves a wide range of Hawaiian dishes from fresh (traditional) poke made with Ahi tuna to smokey warm Kalua pork and sticky rice. Fortunately, owners Guy Roeseler and David Lau have made things easy by offering up a number of family style meals that make carry-out for lunch or dinner a breeze.
Among them is the King Kamehameha Dinner, which features Ahi poke' inamona; pork and vegetable potstickers; Redondo's Portuguese sausage; li hing carrot-pineapple slaw; grass-fed kalbi ribs; garlic shrimp; kalua pig; char siu chicken, purple sticky rice and dessert. The feast is $45 and feeds anywhere from two to four people.
That's what we ordered on Tuesday, and it provided just the sort of refreshing tropical breeze we needed to get through another chilly fall day.
We dug into the poke first, allowing the fresh soy-and-sesame scented fish prepare our tastebuds for stronger, more assertive flavors.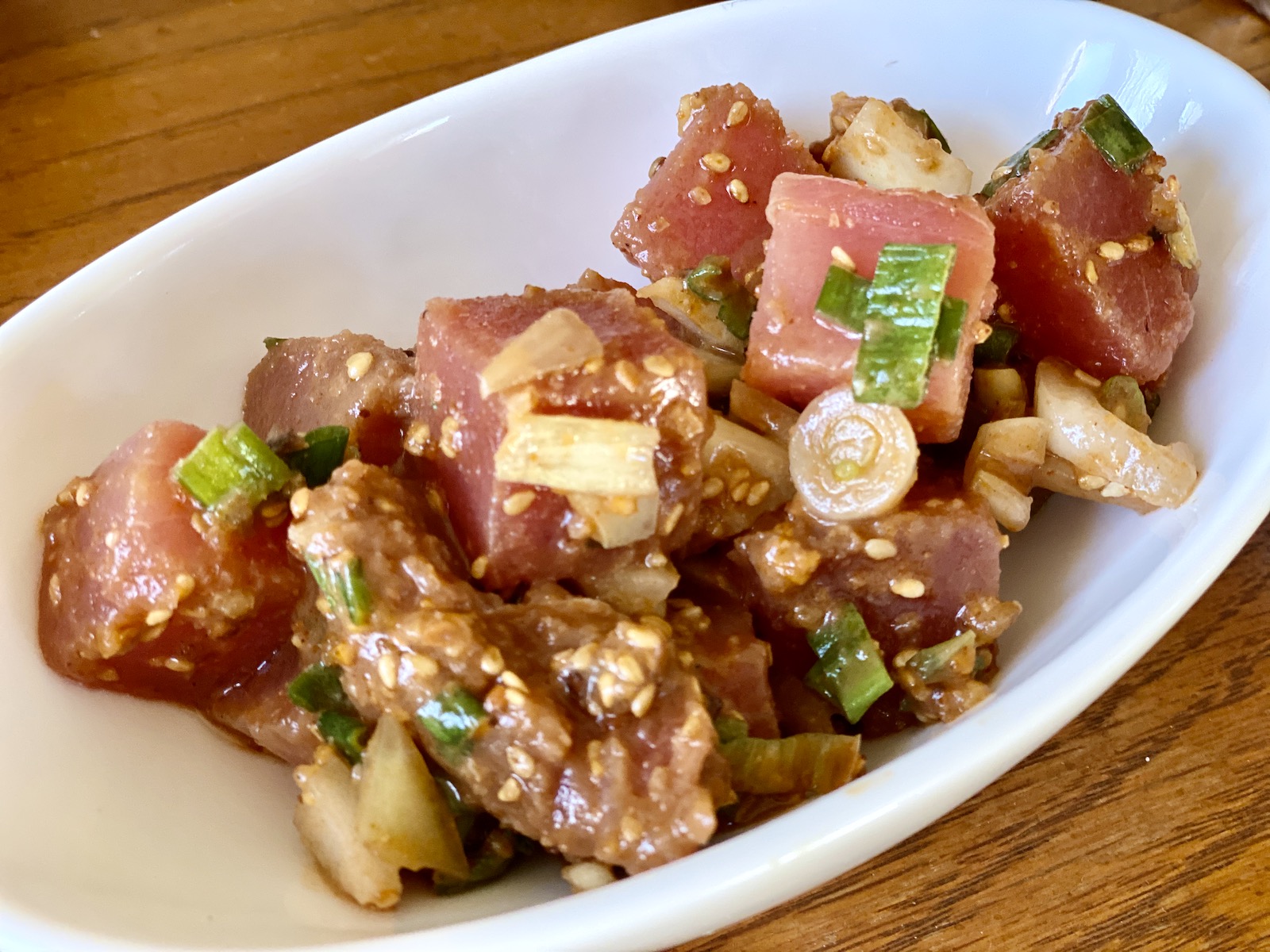 Then we turned to the mixed platter of goods, gobbling up the delicious potstickers, which had been pan seared so they were crisp on one side. They were great dipped in the accompanying sweet and sour or sesame soy sauces. But we had fun eating them with scoops of kimchi or in between crisp bites of bright yellow Hawaiian sweet pickled radishes.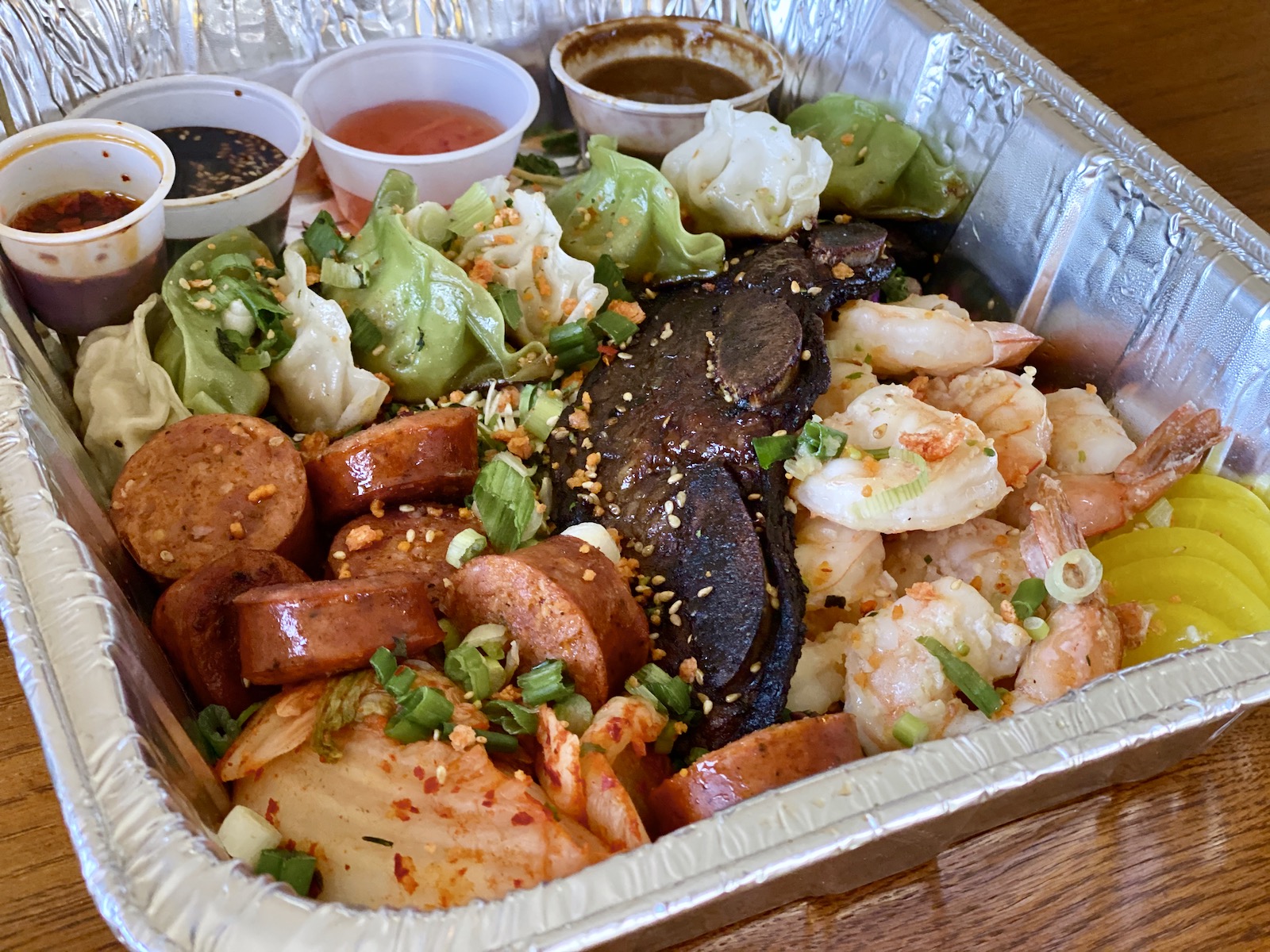 The same was true of the sweet shrimp, which were buttery and just garlicky enough to hold their own against competing flavors. Meanwhile, the flavorful Portuguese sausages – redolant with paprika and garlic – were lovely scooped up with sticky rice, and they felt oh-so-Wisconsin when dipped in the accompanying mustard sauce.
The sweet li-hing carrot slaw with its subtle notes of pineapple made a nice foil for the smokey meats, which we nibbled with rice until we couldn't anymore.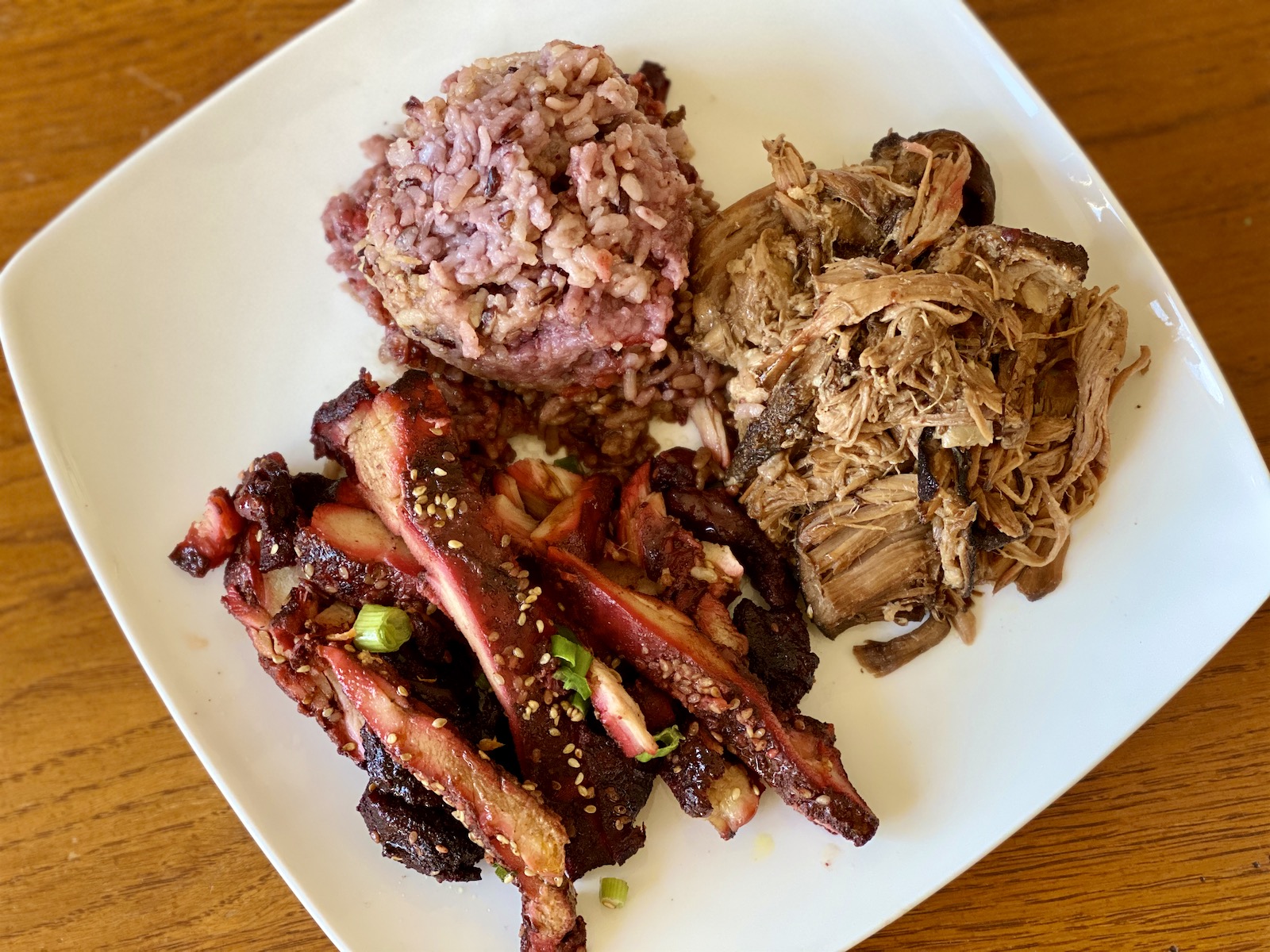 As we alternated between dishes, the flavors were fresh and bright and sweet and smokey. And it was fun to eat items in combination, making every bite something different from the last.
The accompanying guava cake, a traditional dessert featuring a guava flavored cake layered with whipped sweet cream cheese and topped with guava gel, took me back to childhood, conjurng memories of holiday dinners with family to which an aunt or great aunt would always bring a jello-based dessert mixed with fluffed cream cheese and Cool Whip.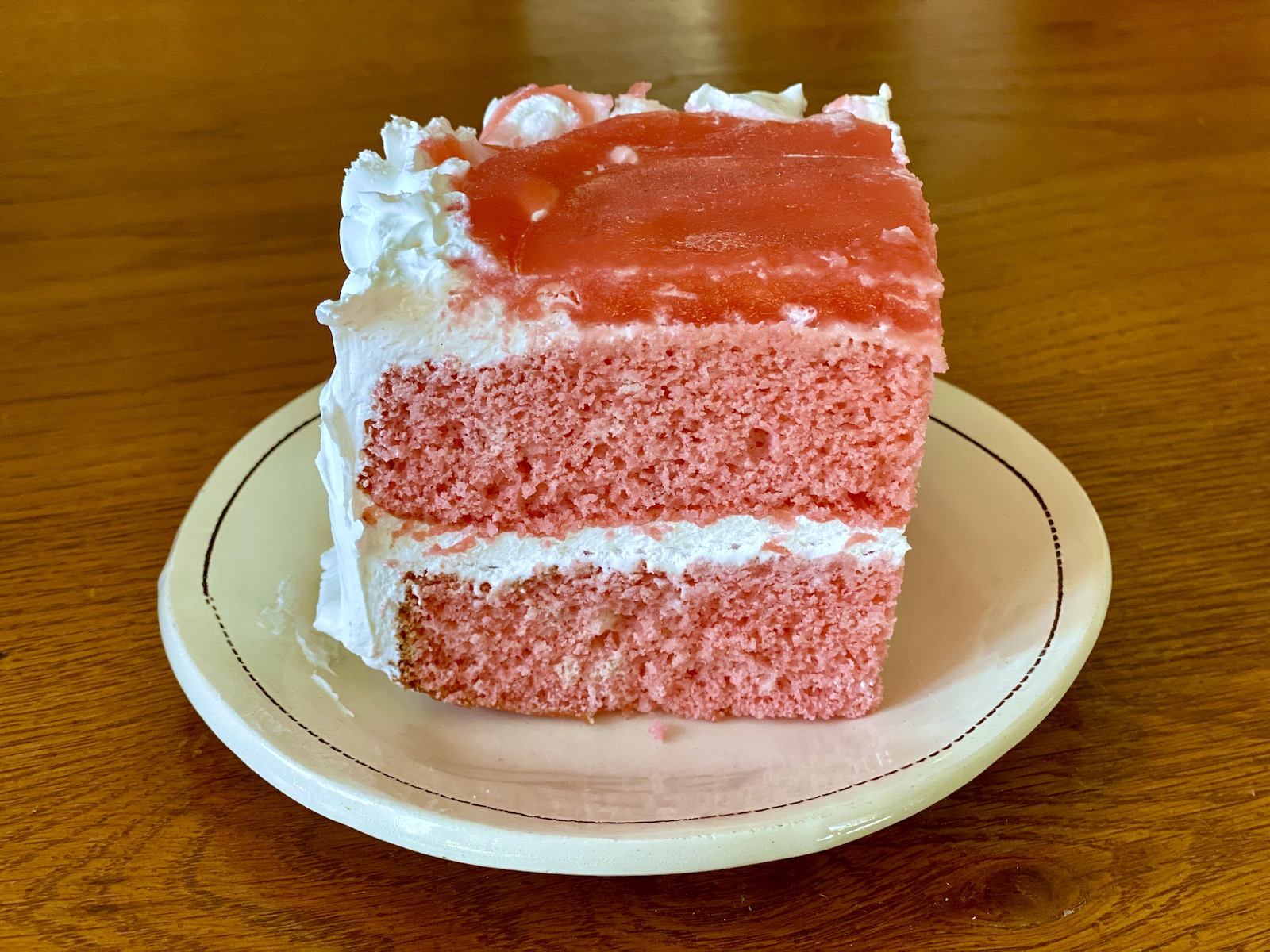 If I were from Hawaii, this would have been a feast of comfort foods. But, even as a Milwaukeean, the food struck familiar notes, making an ordinary fall evening feel more like a mini vacation.
How to order
Carry-out orders can be placed by phone and picked up inside the shop. Curbside pick-up is also available upon request.
Ono Kine Grindz is open Tuesday through Thursday from 11 a.m. to 2 p.m. and 5 to 8 p.m. and Friday and Saturday from 11 a.m. to 8 p.m.
Lori Fredrich (Lo) is an eater, writer, wonderer, bon vivante, traveler, cook, gardener and girlwonder. Born and raised in the Milwaukee area, she has tried to leave many times, but seems to be drawn to this quirky city that smells of beer and alewives.
Some might say that she is a little obsessed with food. Lo would say she is A LOT obsessed with food. After all, she has been cooking, eating and enjoying food for decades and has no plans to retire anytime soon.
Lo's recipes and writing have been featured in a variety of publications including GO: Airtran Inflight Magazine, Cheese Connoisseur, Cooking Light, Edible Milwaukee, Milwaukee Magazine and the Milwaukee Journal Sentinel, as well as on the blog Go Bold with Butter, the web site Wisconsin Cheese Talk, and in the quarterly online magazine Grate. Pair. Share.