Each week during dining month (and likely beyond), we'll be highlighting take-out from restaurants across the city. Follow along for a new take-out adventure every Thursday.
Three Brothers
2414 S. St. Clair St., (414) 481-7530
facebook.com/Three-Brothers-Restaurant
For 63 years, the James Beard Award-winning Three Brothers restaurant has been serving up not only delicious, comforting Serbian fare, but a level of hospitality that few other restaurants can rival. This family-owned restaurant was birthed of necessity; but its legacy has become one of love, family and tradition that has been carried through three generations. Be sure to listen to our FoodCrush episode with Patricia and Milunka Radecevic for more on this Milwaukee gem.
And, if you've never taken the opportunity to enjoy a meal there, it's an excellent time to support them with a round of comforting carry-out.
This weekend was fairly clement. The sun was shining and the temperatures were relatively mild. But as I glanced through my list of restaurants I aspired to support, the comforting Serbian fare Three Brothers called out. So, I put them on my list for Sunday night dinner.
Their fabulous burek ($19.50) was first on my list, and it was (as always) worth the wait. The thin layers of phyllo – ultra crisp and impossibly flakey on the exterior and pliable within – cradled fresh layers of spinach and cheese, deftly distributed so that every bite contained just the right among of filling. The large pie made a fantastic first course alongside a glass of Three Brothers house moscato ($17.50) for dinner. But leftover slices were equally delicious enjoyed for breakfast and lunch in the days that followed.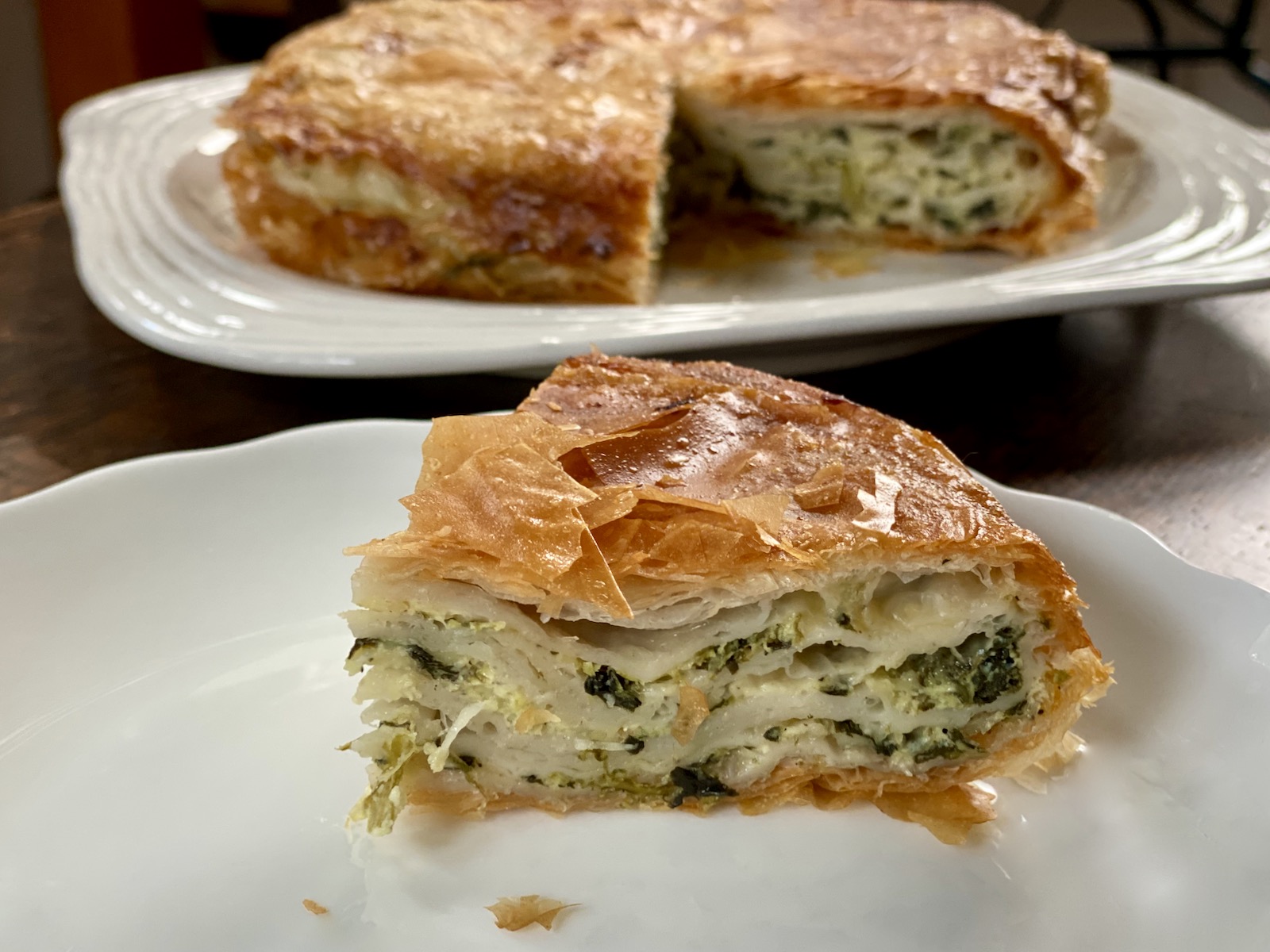 Sarma, a classic Serbian dish featuring pickled cabbage leaves filled with seasoned minced beef and rice ($17.50), might not win awards for most photogenic food. But looks are most certainly not everything, and this deceptively simple dish wraps a variety of European comforts into one neat little package. The stuffed leaves were gently briny, and their savory filling reminded me of the filling my mother used to stuff fat green peppers. Together, the flavors formed far more than the sum of their parts, offering savory, complex bites that were offset nicely by the gnocchi-like Serbian potato dumplings.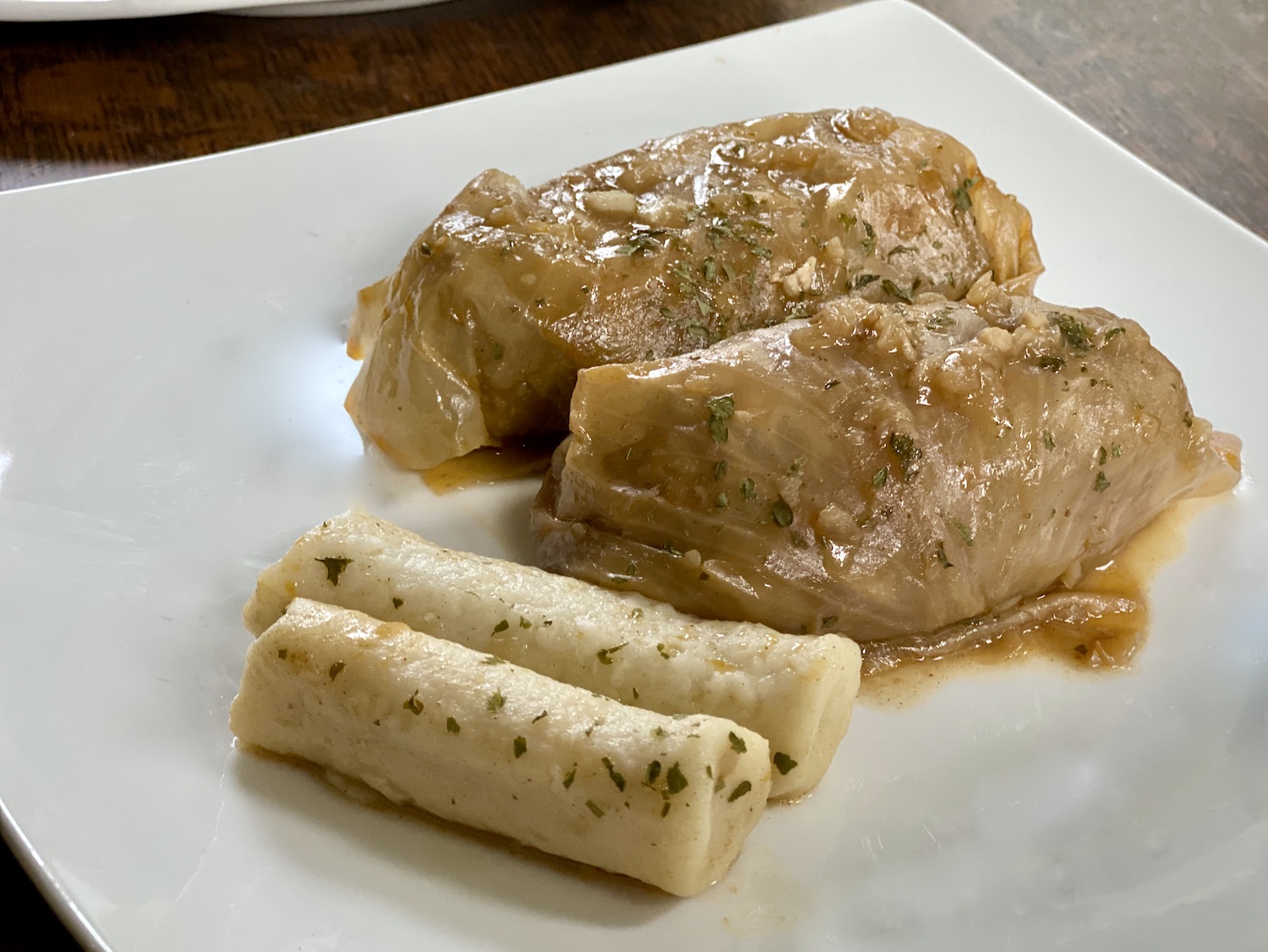 And then there was classic goulash ($16.50). Despite the leanness of the meat, the texture was unctuous with the rich, concentrated beefy flavor that comes only with the long, slow cooking process that pulls the collagen from the beef and gives it an almost silky feel on the tongue.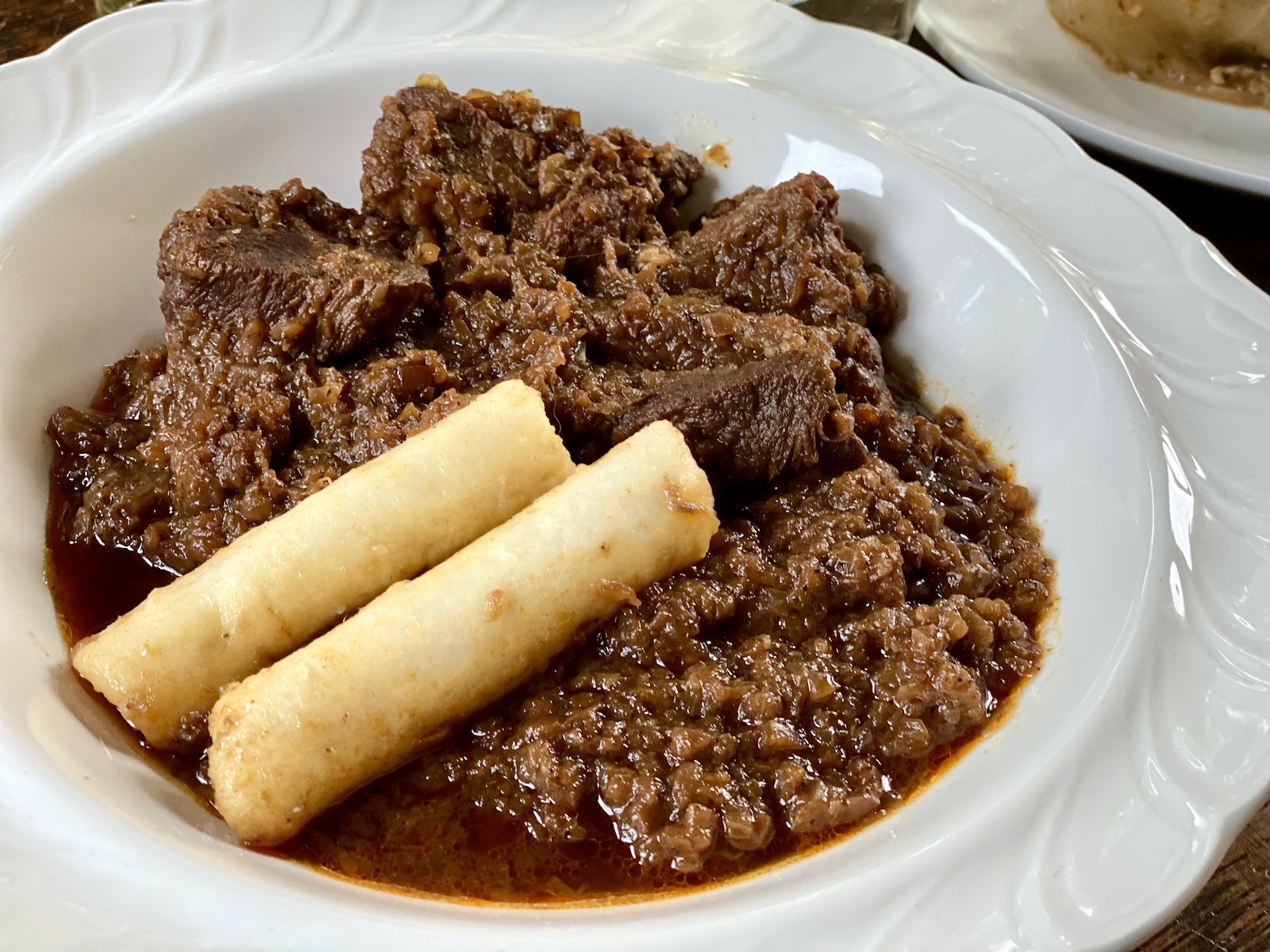 I'd been torn about whether to order dessert; but the light, crisp apple strudel, which we split between my husband and me, was perfect. It was light, flakey and warm with all the warm spices of autumn wrapped right inside ($6.50).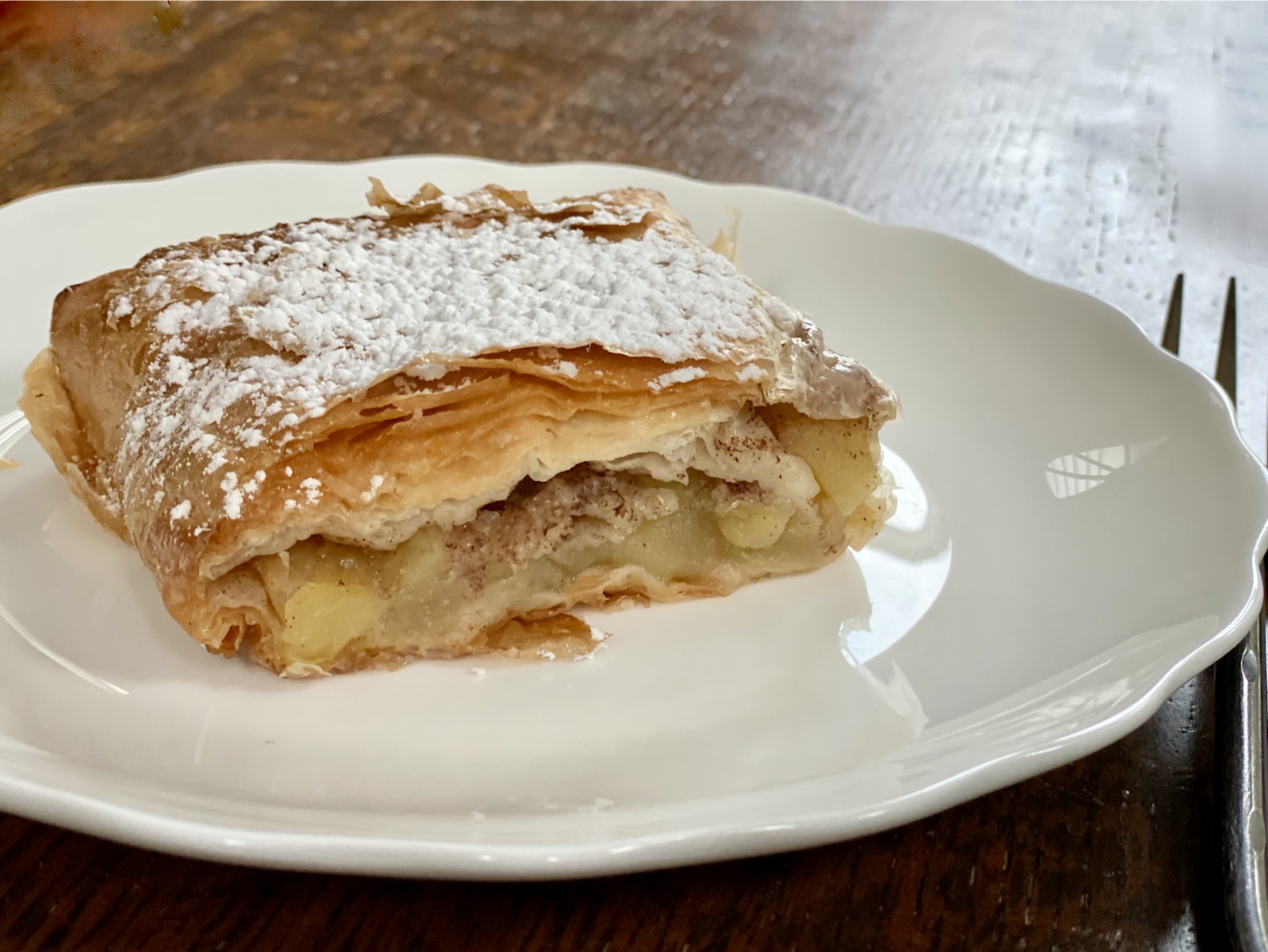 The entire meal reminded me very keenly of all the reasons why we need to support and treasure our local restaurants – not only those new and shiny – but also those which have persevered for decades, ingraining themselves into the holistic story of the Cream City.
This was a meal that not only assuaged my hunger, but brought back vivid memories of dining at the hospitable restaurant in better times. It also brought back warm feelings from childhood, my mother and grandmothers' cooking and the feeling of being embraced by family. Considering how long it's been since I've enjoyed such a gathering, this was true creature comfort for me. And I look forward to seeking out yet another fantastic meal from Three Brothers as we move into the winter months.
How to order
Three Brothers is open for curbside pick-up Fridays from 4 to 8 p.m. and Saturday and Sunday from 3 to 8 p.m. Their menu is available on their Facebook page (viewable as photos); some items have limited availability, so you might want to have a list of items you'd like, with back-ups just in case. Also be aware that they accept only cash or a check upon pick-up.
Call the restaurant to place your order. It's a small operation, so Patricia is likely to answer the phone if she's not working in the kitchen. Once you order, you'll be given an approximate time for pick-up. Some items, like the house-made burek, require additional time to prepare, so plan accordingly. Once you arrive, just pull up on the street alongside the restaurant, call to let them know you are there, and they will bring your food right out. Be sure to mask up, be kind and tip well.
Lori Fredrich (Lo) is an eater, writer, wonderer, bon vivante, traveler, cook, gardener and girlwonder. Born and raised in the Milwaukee area, she has tried to leave many times, but seems to be drawn to this quirky city that smells of beer and alewives.
Some might say that she is a little obsessed with food. Lo would say she is A LOT obsessed with food. After all, she has been cooking, eating and enjoying food for decades and has no plans to retire anytime soon.
Lo's recipes and writing have been featured in a variety of publications including GO: Airtran Inflight Magazine, Cheese Connoisseur, Cooking Light, Edible Milwaukee, Milwaukee Magazine and the Milwaukee Journal Sentinel, as well as on the blog Go Bold with Butter, the web site Wisconsin Cheese Talk, and in the quarterly online magazine Grate. Pair. Share.