Each week during dining month (and likely beyond), we'll be highlighting take-out from restaurants across the city. Follow along for a new take-out adventure every Thursday.
Jamaican Season Island
9207 W. Capitol Dr., (414) 763-8177
facebook.com/Jamaican-Season-Island
Jamaican Season Island, located in a strip mall just off of Capitol Drive, is among a fair number of restaurants which took the plunge and opened their doors for carry-out during the first few months of the COVID-19 pandemic. The restaurant, which debuted on May 1 is owned by Deba Morris, a professional cook who owned a lunch counter in Jamaica and worked as a breakfast cook in London before moving to Milwaukee.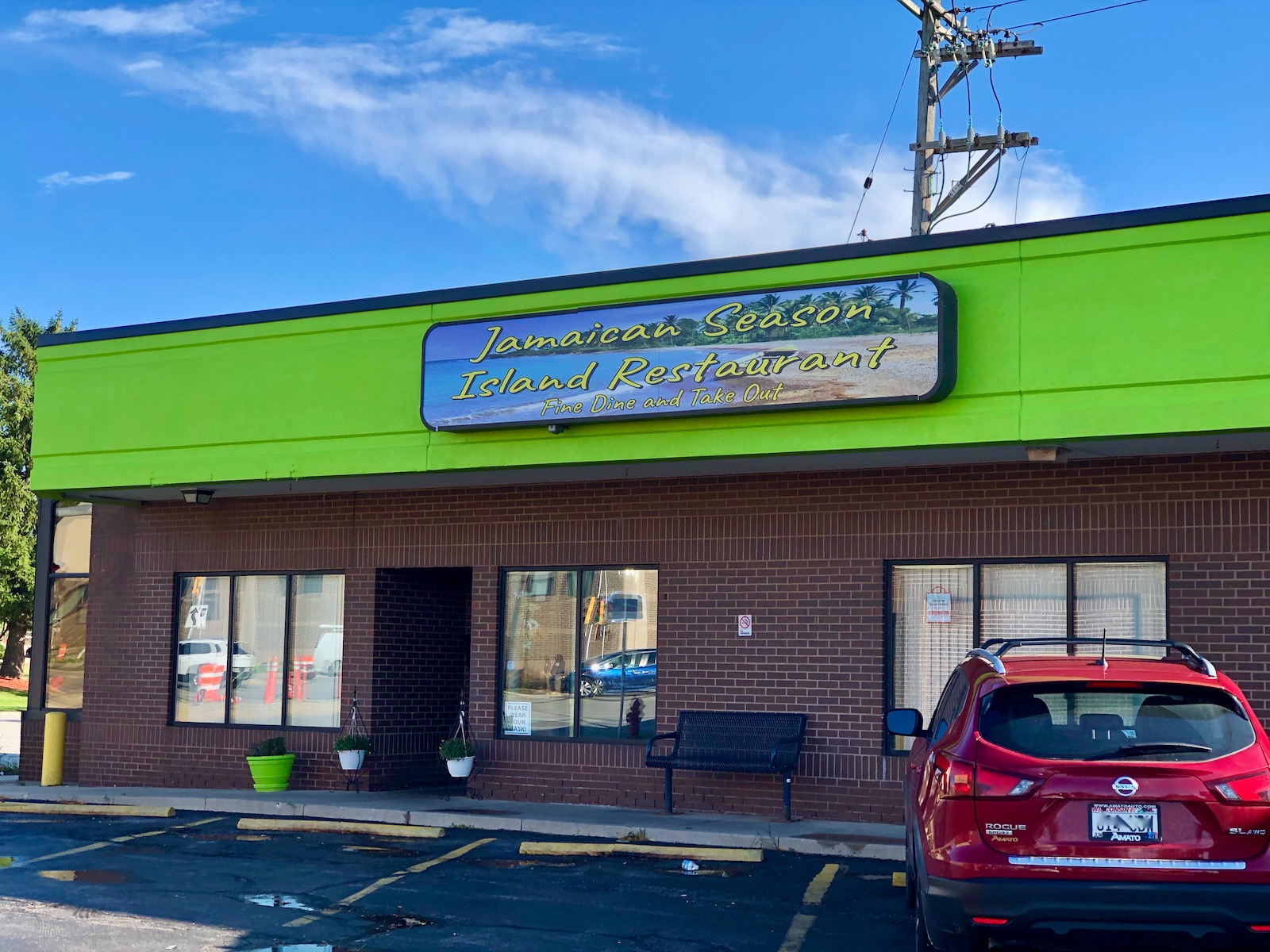 Menu offerings vary, but include staples like jerk chicken, curry chicken and sides including gungo peas and rice, cabbage, fried plantains, and jerk egg rolls. Specials include braised oxtail (served most Thursdays and Fridays), curry goat (which they served as a special for Mother's Day), callaloo with green banana and ackee and saltfish.
The restaurant, which is currently carry-out only, offers a convenient, safe pick-up window where orders can be placed and retrieved. I'd advise calling ahead to confirm the restaurant's daily offerings, as well as to place your order. On our visit, we experienced a slight wait for our food, but the staff were friendly and the food turned out to be well worth the wait.
The large jerk chicken meal could easily feed two people. It features two hindquarters of moderately spiced, tender chicken with a generous portion of nicely seasoned sauteed cabbage and gungo peas and rice ($12.99).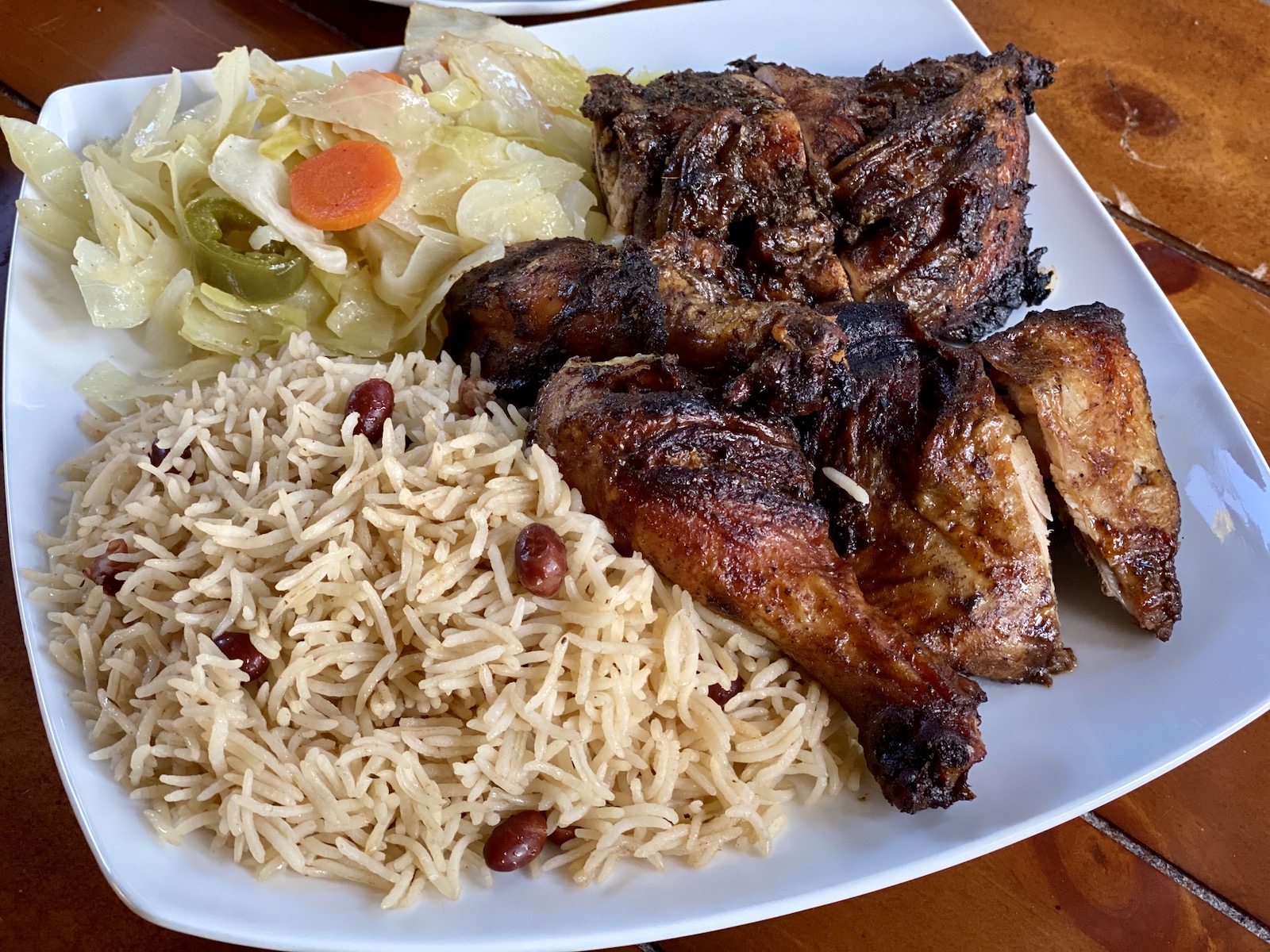 The same was true for the curry chicken, which featured two hindquarters of beautifully tender chicken stewed in a fragrant, sweet and spicy curry sauce with prominent flavors of fenugreek and coriander ($10.99). The relatively straightforward gungo peas and rice were lovely as they soaked up the flavorful sauce from the chicken.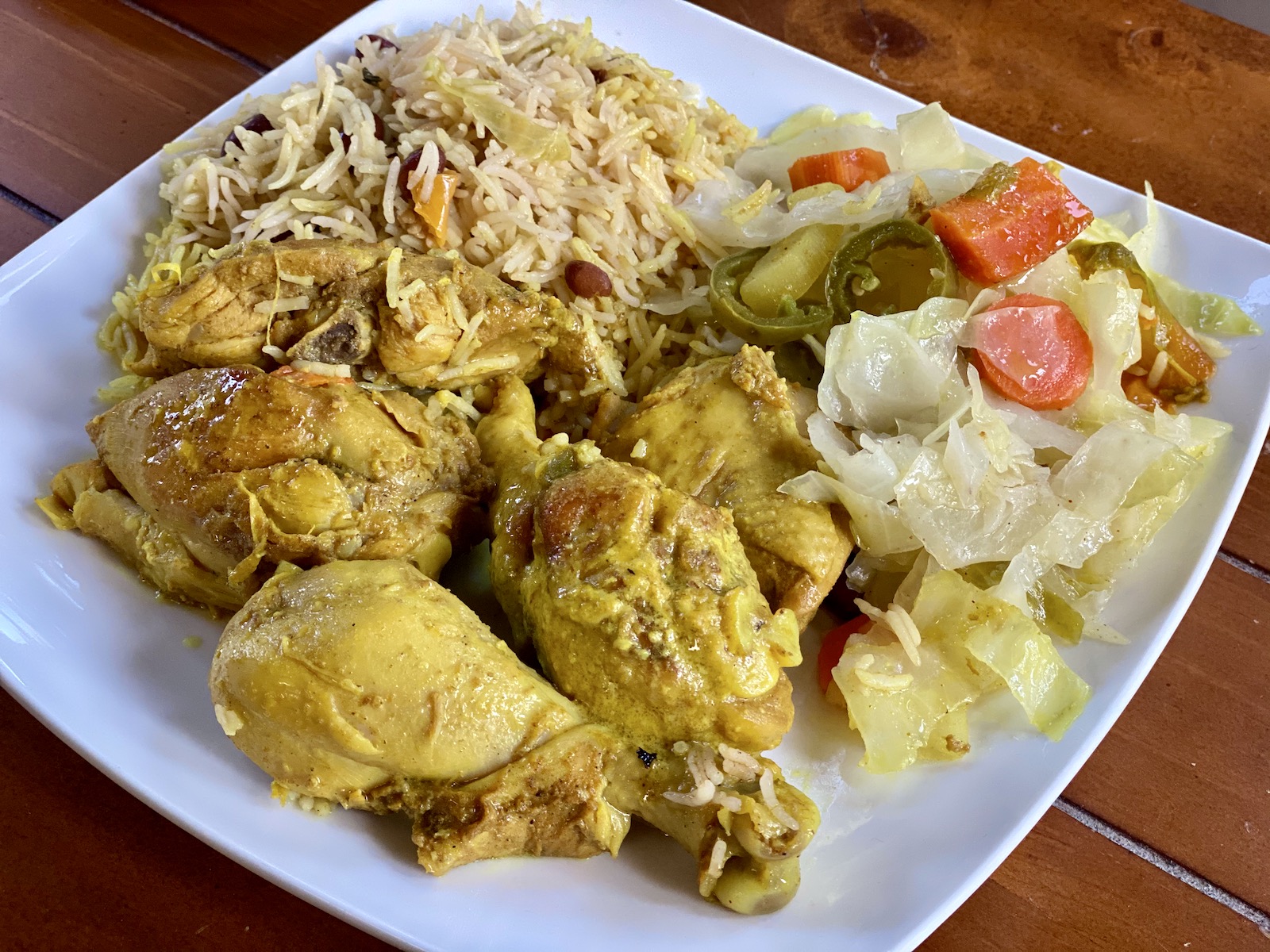 Chef Debra kindly offered her apologies for the plantains, which are normally fried crisp and served with a tangy, spicy sauce ($4.50). Those she had the day we ordered were more ripe; so they fried up tender and sweet. Despite her misgivings, they were just as delicious, and perfect with the accompanying sauce.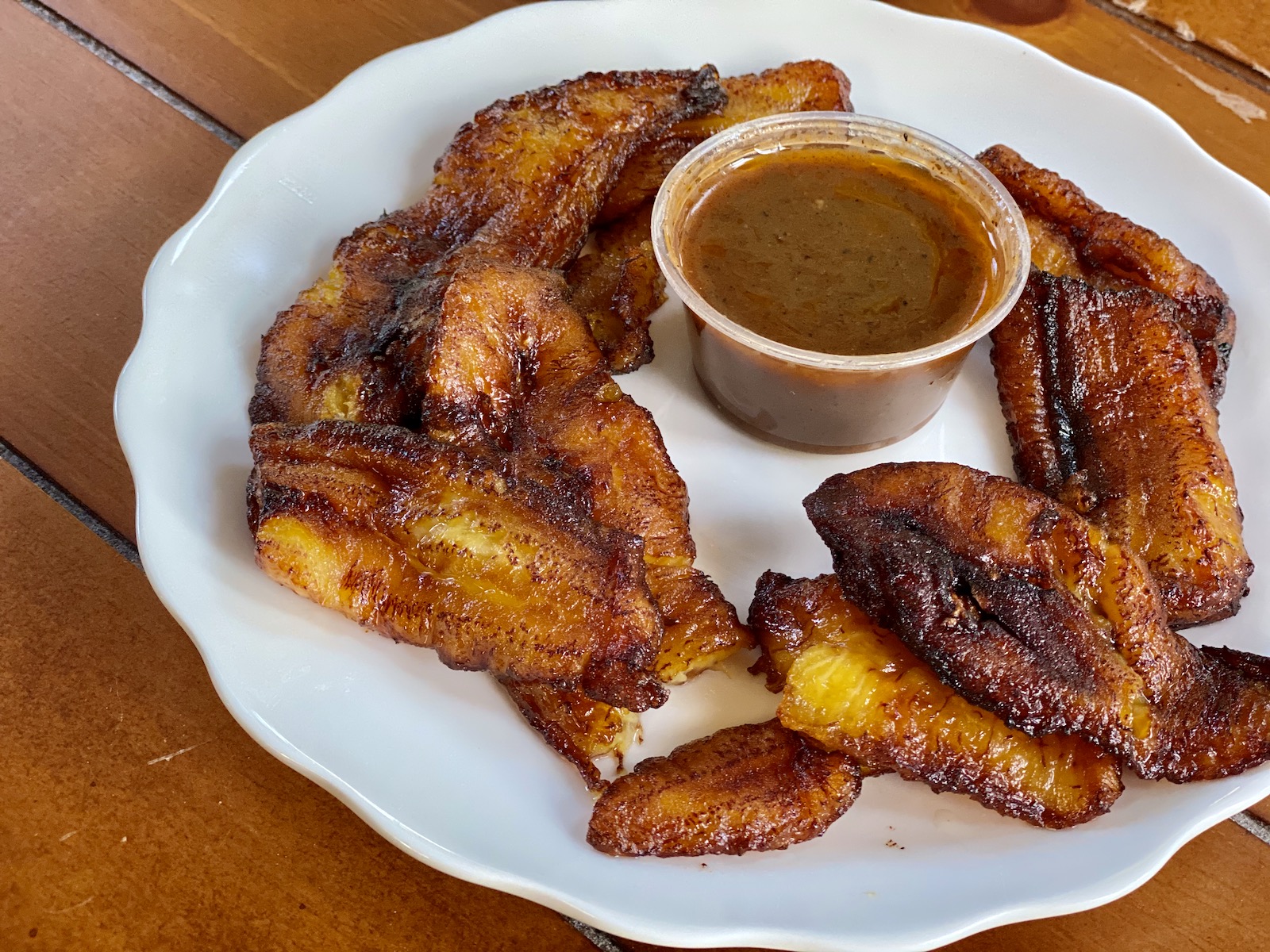 Jamaican Season Island is open Tuesday through Saturday from 11 a.m. to 9 p.m., every other Sunday from noon to 5 p.m. and alternating Mondays from 11 a.m. to 9 p.m.
Lori Fredrich (Lo) is an eater, writer, wonderer, bon vivante, traveler, cook, gardener and girlwonder. Born and raised in the Milwaukee area, she has tried to leave many times, but seems to be drawn to this quirky city that smells of beer and alewives.
Some might say that she is a little obsessed with food. Lo would say she is A LOT obsessed with food. After all, she has been cooking, eating and enjoying food for decades and has no plans to retire anytime soon.
Lo's recipes and writing have been featured in a variety of publications including GO: Airtran Inflight Magazine, Cheese Connoisseur, Cooking Light, Edible Milwaukee, Milwaukee Magazine and the Milwaukee Journal Sentinel, as well as on the blog Go Bold with Butter, the web site Wisconsin Cheese Talk, and in the quarterly online magazine Grate. Pair. Share.