The Cheel, the popular Nepalese restaurant at 105 S. Main St. in Thiensville, suffered a fire on Sunday afternoon.
At this point, no official cause for the fire has been cited; however, in a phone conversation on Monday afternoon, co-owner Chef Barkha Limbu Daily reported that the building was empty, so there were no injuries associated with the fire. However, the historic building which housed the restaurant has been declared a complete loss, rendering the future of the restaurant uncertain.
Limbu Daily says that rebuilding the restaurant will be costly, but they plan to proceed with efforts to do so. If things proceed as planned, guests could see the restaurant's return, but no sooner than 2022.
The owners also have plans to proceed with the opening of Daily Taco and Cantina in the coming weeks; employees from the cheel have been offered positions at the new restaurant.
The blaze was captured on social media by several witnesses, including co-owner Chef Barkha Limbu Daily, who broadcast a live video of the incident outside her restaurant on Facebook.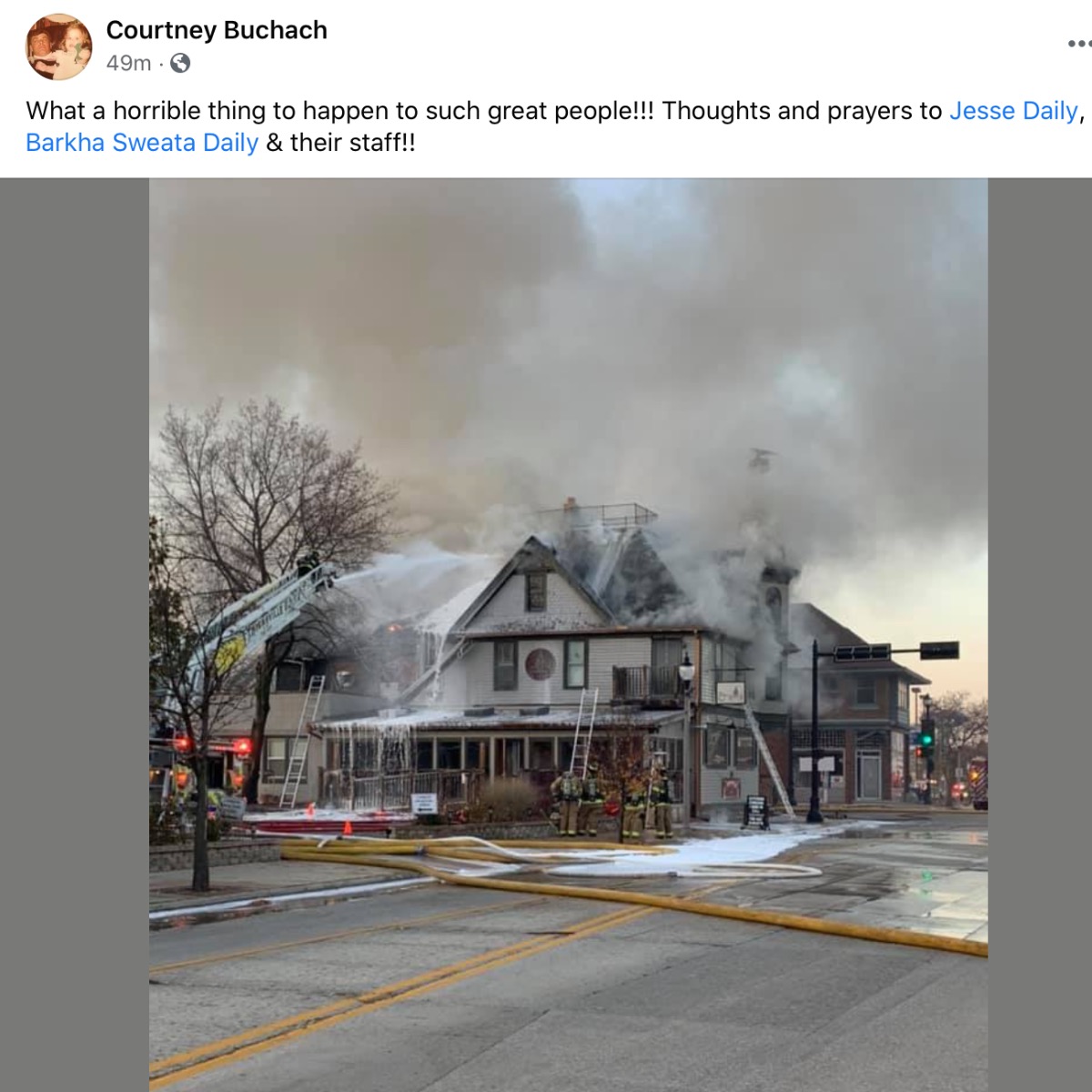 The restaurant, which Jesse Daily and Barkha Limbu Daily opened in 2014, was in the process of undergoing renovations to add a double-decker four-seasons pavilion alongside the restaurant with rooftop seating, a heating system and a new rapid circulation system, all aiming to be open by Thanksgiving.
Lori Fredrich contributed to updates for this story.
As much as it is a gigantic cliché to say that one has always had a passion for film, Matt Mueller has always had a passion for film. Whether it was bringing in the latest movie reviews for his first grade show-and-tell or writing film reviews for the St. Norbert College Times as a high school student, Matt is way too obsessed with movies for his own good.
When he's not writing about the latest blockbuster or talking much too glowingly about "Piranha 3D," Matt can probably be found watching literally any sport (minus cricket) or working at - get this - a local movie theater. Or watching a movie. Yeah, he's probably watching a movie.