When Caitlin Cullen stepped forward to open The Tandem in 2016, the intention was never to open a traditional restaurant. In fact, it was her unique proposal – which aimed to empower neighborhood youth – that put her in the driver's seat of a revitalized historic tavern in a once-blighted neighborhood.
"A tandem bike has two seats," she noted in a 2016 interview about the forthcoming restaurant. "You can ride it alone. But when you ride with another person, you get more power. And it makes the ride so much easier. I'm looking at my relationship with Lindsey Heights very similarly – as a partnership."
It was an untraditional model that was built – not for personal or financial gain – but to empower human beings, cultivate community and create a space that is welcoming, inclusive and healing.
Five years later, Cullen says she's exhausted. And happy. And exhausted. She's also ready to pass the torch to a new restaurant owner, who she hopes can carry on the work that she began at The Tandem.
Ultimately, the final decision regarding the entrepreneur who will take over the space lies with building management, who will maintain an ongoing relationship with the new tenant. But Cullen would love to see someone come along who can bring their own spin to a restaurant that's made such a big difference for so many.
Thus far, Cullen says, the applicants have varied widely. Some are interested in pursuing their own original concepts. A handful are interested in continuing on with the Tandem's menu, recipes and community-driven focus.
Regardless of who is chosen for the role, the new restaurateur will inherit a fully furnished restaurant, recipes for the restaurant's dishes if they are interested (including the fried chicken for which it has received acclaim), branded Tandem merchandises and apparel if interested, and – Cullen hopes – the community of supporters that helped to make The Tandem such a memorable place.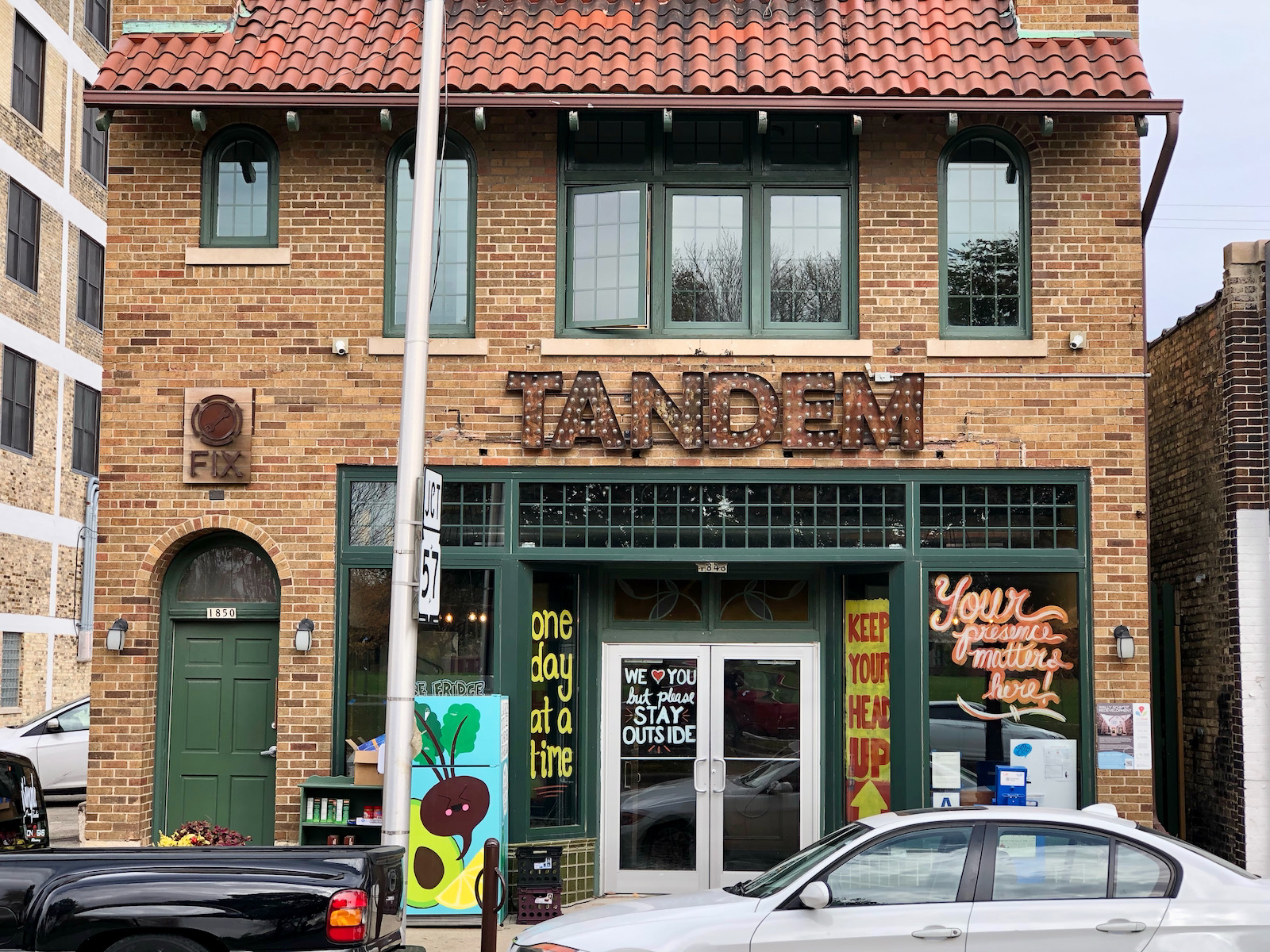 An enjoyable, impossible task
Since 2016, Cullen has hired, trained, retained and lost over 150 employees, building a team that she's referred to as a "surprisingly effective, but definitely dysfunctional restaurant family."
"Some have gone on to great things; some have not," she says. "We've lost four former employees to gun violence. A couple of guys have gone back to prison. The majority have gone on to make better lives for themselves."
As a restaurant, The Tandem saw numerous notable successes.
"We were written up in the 'Wall Street Journal,'" says Cullen. "We survived the pandemic and mobilized over $1 million dollars [including funding from the Zilber Family Foundation and World Central Kitchen] that not only fed human beings, but helped over four dozen local restaurants stay afloat. We had a three year anniversary party that was so well attended – by such a diverse group of people – that the fire marshall should have shut us down."
She pauses, looks down, and gathers her thoughts.
"We've had a really robust experience filled with good, with bad, with inspiration and depression," she says as she looks up. "We've been in extreme debt … and we've spent two years working nonstop to dig ourselves out of that debt."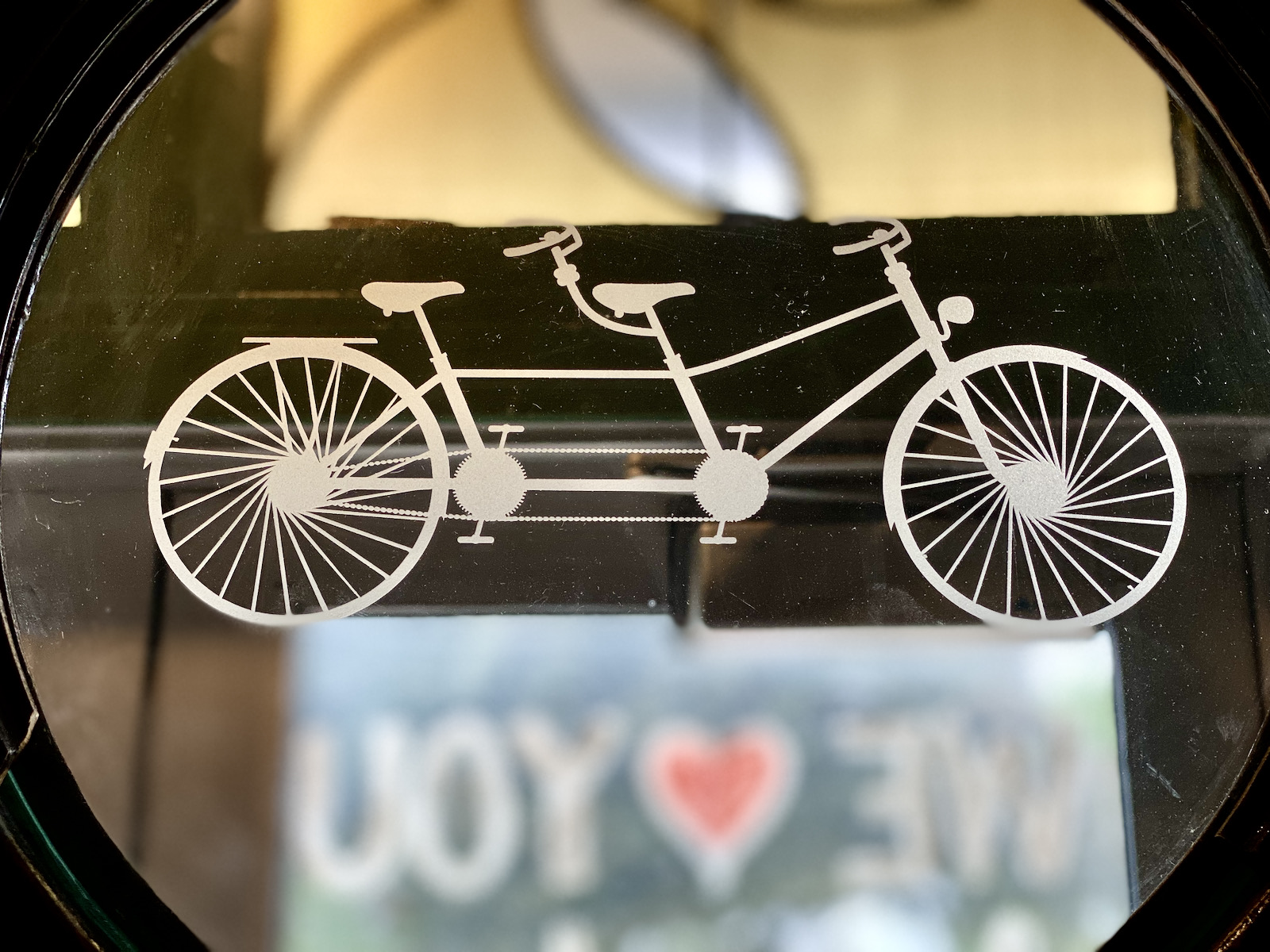 Cullen says that – as she reflects on some of the most difficult, yet rewarding years in her life – she's still amazed by the village of people that made The Tandem work.
"In the past two years, we've had hundreds of volunteers who literally came and worked at the restaurant," she says. " We've had people who randomly dropped off checks when we were struggling and corporations who committed to buying catering from us. All of those things were possible because we worked hard, but it's also because The Tandem became a high profile project. We gleaned attention that could have gone to other equally deserving businesses.
"It's been the most enjoyable, impossible task I've ever undertaken. And, in the end, we proved to everyone that it was possible."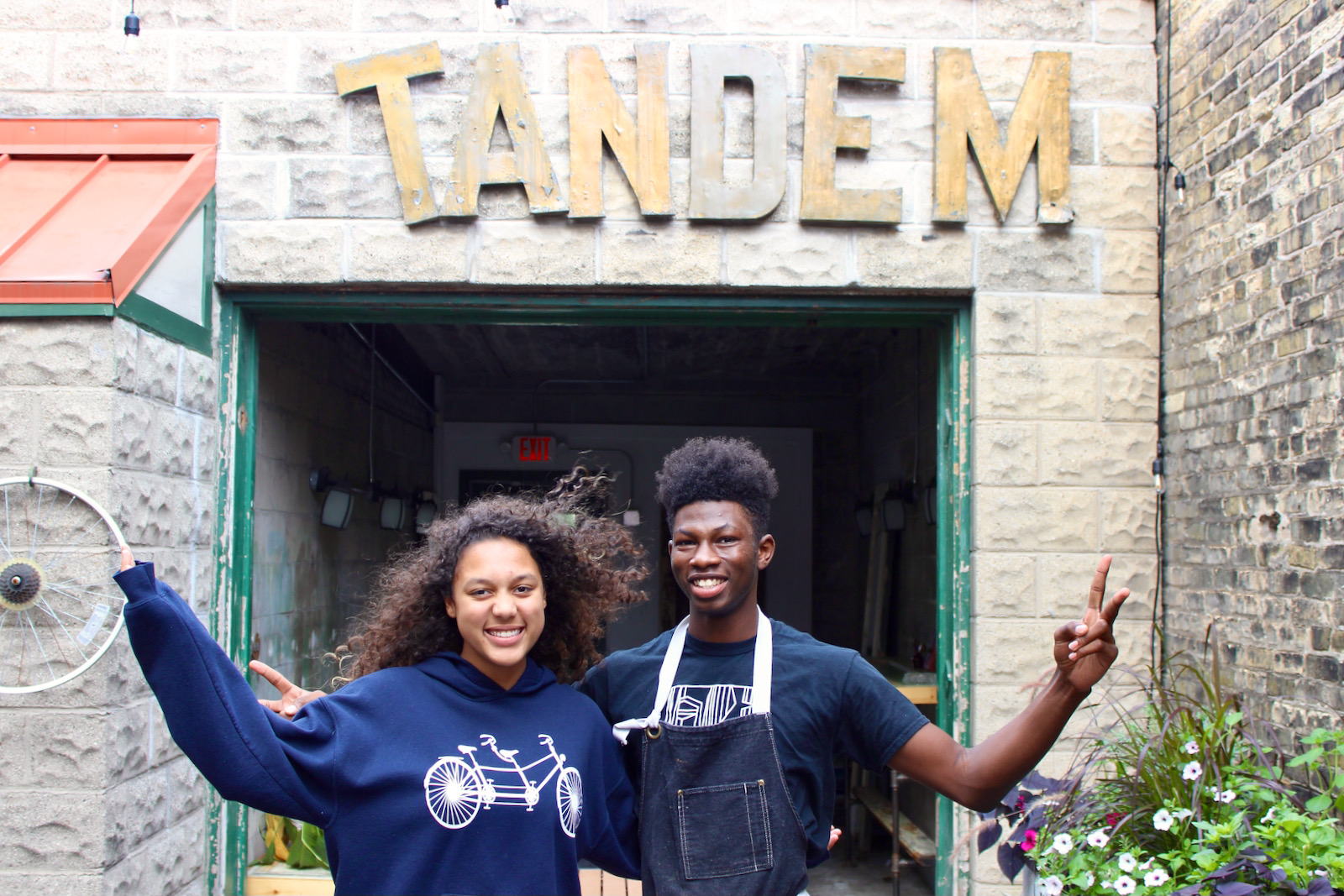 Hitting rock bottom
Nonetheless, she says, it's time to move on. It's a decision she's made both for her own health and the longevity of the business.
"When you start doing something that matters to people, you get a lot of kudos and support," she says. "But sometimes the things you need to do to get the financial support you need to keep going begin to wear on you.
"There's a lot of elbow rubbing. There are a lot of public appearances. Eventually I felt like a show pony. I had to sell myself every day to support 150 jobs. And that has been exhausting. And the minute we got things to run, there were improvements that needed to be made. There were always 100 things that I was climbing uphill for."
The work, the visibility, the pressure of being constantly in the public eye – and the stress of being held up as a sort of local martyr – all took their tolls.
"At some point I got so outside of my integrity – and strayed so far from who I really am – that I needed to escape," she says. "I hated myself. So I loaded myself down with alcohol until I didn't feel anything."
Alcohol and drugs became a coping mechanism. Last April, she says, after $27,000 of funds for the community meals program were stolen, she hit rock bottom.
"I'd literally lost track of reality," she said. "I was having suicidal thoughts, drinking, doing drugs … anything that got me out of my world. I started taking backpacking trips every weekend so that I could just walk in the woods and feel nothing more than the weight of a backpack on my shoulders. I needed to be someplace where my phone didn't work, where money didn't matter. I needed to touch the ground and remember that everything around me wasn't made of concrete."
Every week, she came back to work, leaving on the weekends to decompress and commune with nature, an entity that wanted nothing from her in return. And she repeated the cycle over and over again.
"I knew I had to make it until June when Upstart Kitchen took over the community meal program," she said. "I knew if I made it until then, I'd survive."
On June 5, she left on a backpacking trip to Isle Royale National Park in Lake Superior. She expected to return and begin preparing to reopen The Tandem in August. But, what began as a week away from Milwaukee turned into a month and a half. She took a temporary position as a line cook at the lodge, and she spent her spare time hiking and kayaking.
"It removed me from the day to day just enough where I could see beyond what other people wanted and see what I really wanted," she said. "It made me see what I really needed … and that was to stop running a restaurant."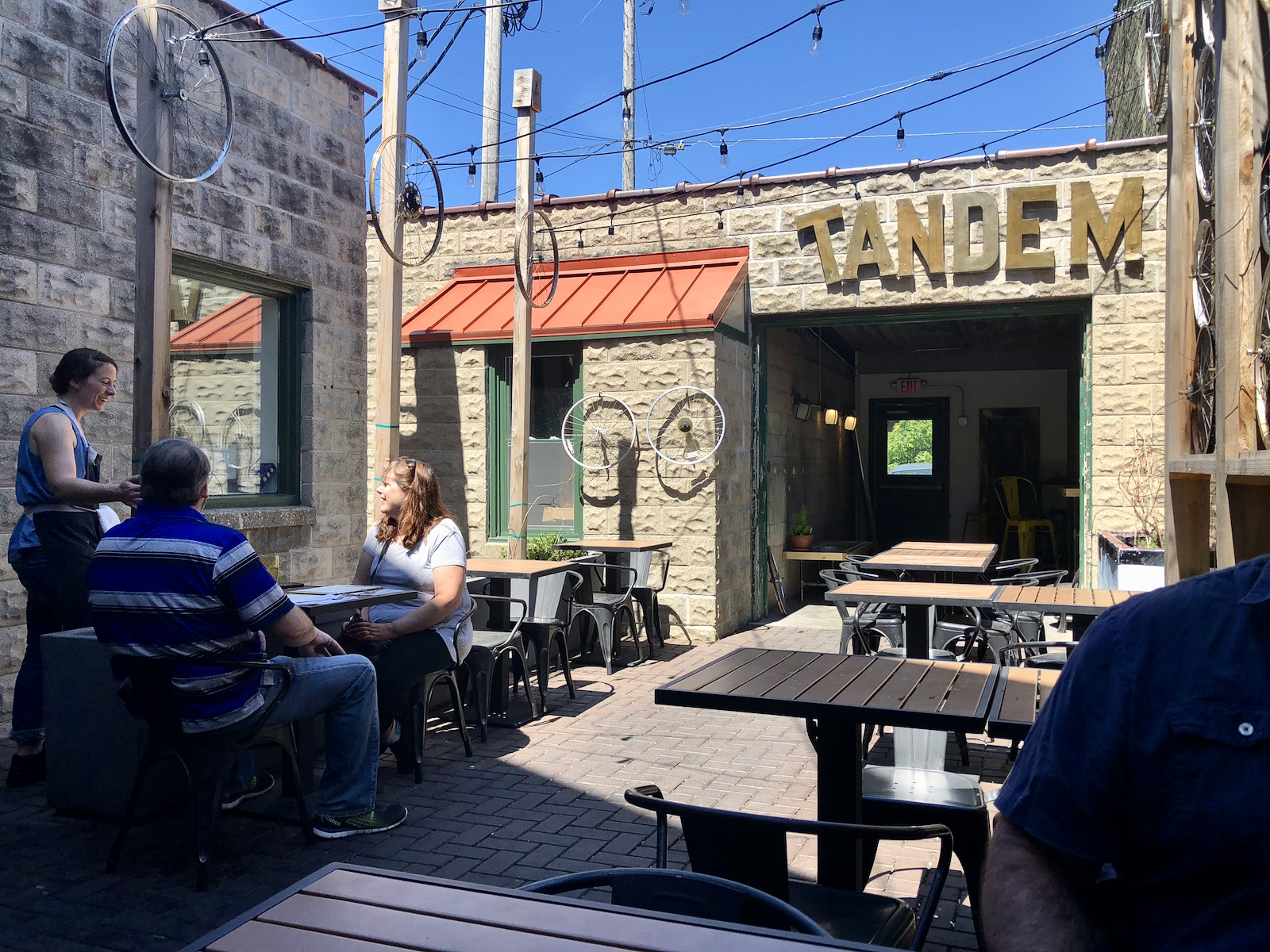 Passing the torch
Cullen says she'll be offering The Tandem to a new owner, free of charge. But she hopes to find someone who sees the value in the multifaceted haven that the restaurant has become.
"We get kids who come here … homeless individuals who need something to eat or a dry place to rest," she said. "There are transient youth who know the Tandem is a place where they can stop by. It's a safe place for people of all races, all queer folk and people of all political persuasions.
"As long as people aren't assholes to one another, they are welcome here," she adds. "Milwaukee doesn't have enough places that are welcoming to everyone. So I really hope it can remain that way."
Cullen says she wants the intention of the Wally Schmidt Tavern project that gave birth to The Tandem to live on.
"The first floor tenant in this building carries a lot of weight," she said. "And the best operator for this place will honor the legacy that it's built upon. If they do, I'm prepared to give them the things they need to start. If someone wants to continue the Tandem, we can transfer licenses. I can give them recipes, plates, pots, pans. Anything that belongs to me, they can have."
"I was given a chance once upon a time, when I didn't deserve a chance," she said. "And I've honored that opportunity with my blood sweat and tears. So, I'd love to be able to offer that to someone else. But I also want to make sure that the person who comes after me is set up for success. No matter the concept or the restaurateur, I want them to have the same support that I was given ... because they'll need that to succeed."
Prospective operators are encouraged to send an email to Caitlin Cullen at caitcull@gmail.com in which they introduce themselves, explain why they'd like to operate the restaurant and why they are the best choice for the job.
From there, Cullen says, a group of shareholders (led by the building management) will review all of the emails received. Every applicant will receive an email directly from the building managers with pertinent financial information (i.e., monthly lease expenses and expected duration; average costs for utilities and other monthly expenses based on The Tandem's time leasing the space; and a list of items that can be included for free in the transition to the new restaurant, provided the incoming operator upholds the values established by the Tandem's tenure), and an invitation to submit next steps in a proposal and eventual business plan.
If all goes well, Cullen says they hope to select the new owner within the next two months.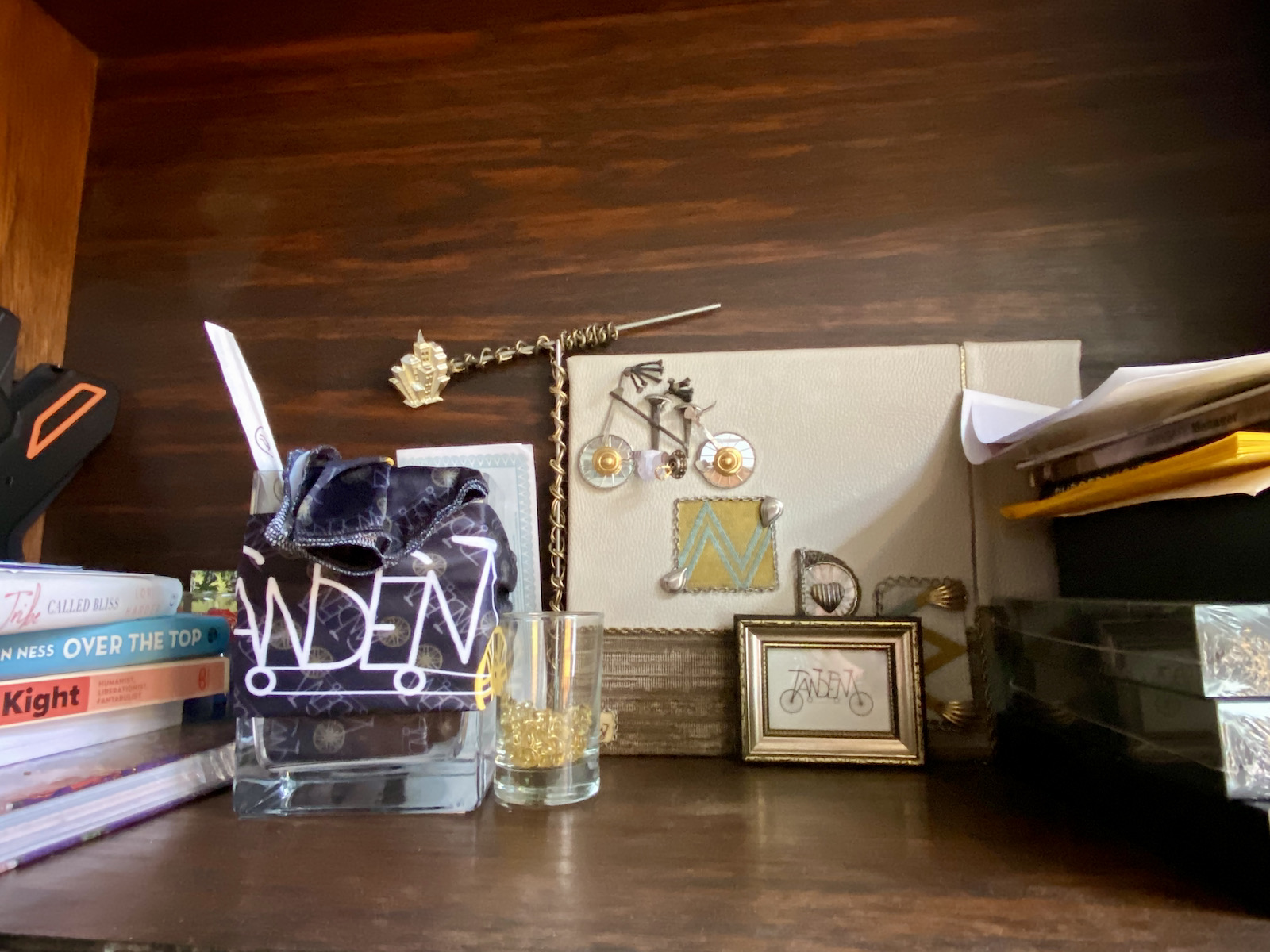 What's next for Cullen?
Cullen says that, for the first time in years, she doesn't have a plan.
"Since the day I started high school, I've always had a grand plan," she said. "I've always made crazy decisions and I've always seen them through. I've made most of those decisions without doing the due diligence that's necessary. So this time, I'm taking a pause. I'm going to move into the house I bought with the woman I'm going to marry. I'm going to spend time outside. I'm going to reconnect with myself."
"I want to get back to being Caitlin Cullen … not Caitlin from the Tandem," she adds. "I'm going to figure out what I want to do when I grow up."
Lori is an avid cook whose accrual of condiments and spices is rivaled only by her cookbook collection. Her passion for the culinary industry was birthed while balancing A&W root beer mugs as a teenage carhop, fed by insatiable curiosity and fueled by the people whose stories entwine with each and every dish. She's had the privilege of chronicling these tales via numerous media, including OnMilwaukee and in her book "Milwaukee Food." Her work has garnered journalism awards from entities including the Milwaukee Press Club.
When she's not eating, photographing food, writing or recording the FoodCrush podcast, you'll find Lori seeking out adventures with her husband Paul, traveling, cooking, reading, learning, snuggling with her cats and looking for ways to make a difference.