The sun is shining and our great Milwaukee summer has begun. That means there's plenty of daylight for chillin' on the patio and enjoying happy hours with friends. This year, we invite you to read along as we get to know our city even better using the 2017 Thirsty Passport, a pocket-sized field guide that contains 40 two-for-one drink offers (including cocktails, beer and wine) from some of the city's best bars, restaurants, breweries and distilleries.
With its wide open garage doors and bar located practically on top of bustling 2nd Street, Central Standard Distillery and Tasting Room is extremely inviting on a warm evening. Thus, we broke our stride en route to Gallery Night and stopped in for a cocktail.
Central Standard, located at 613 S. 2nd St. in Walker's Point, makes bourbon, whiskey, gin and vodka. It will add a second production facility near Marquette University's campus within the next couple of years.
A few cocktails on the summer menu piqued our interest, and eventually we decided on the Racetrack ($8), made with bourbon, muddled mint and simple syrup, and the Wisconsin Old Fashioned, which is on "The Standards" menu.
Both drinks were well crafted and presented. We feigned alarm by the fact the Wisconsin Old Fashioned is made with whiskey and not brandy (blasphemy!), but also declared Central's bourbon as its best spirit we've sampled so far. We have not tried the gin. Yet.
We also appreciate that Central Standard serves beer along with its spirits. Sometimes ya gotta take a break from the hard stuff – at least for one round.
Thirsty Passports are available for $30 each (that's less than $1 per venue) and are good through Nov. 30, 2017. Get yours here. Tip your bartenders and remember the new Milwaukee toast: 414 let's have one more!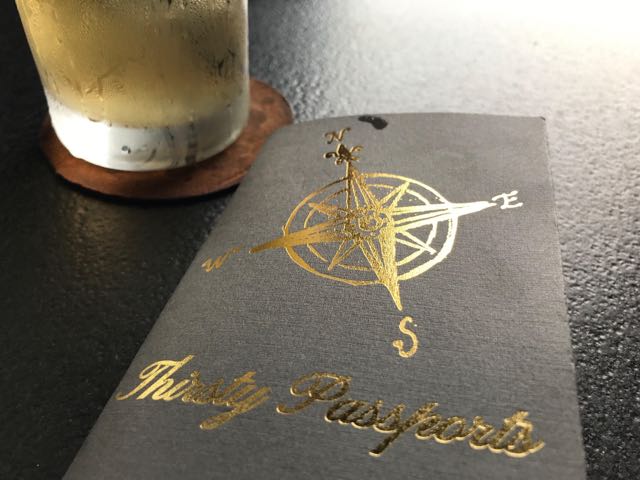 Molly Snyder grew up on Milwaukee's East Side and today, she lives in the Walker's Point neighborhood with her partner and two sons.
As a full time senior writer, editorial manager and self-described experience junkie, Molly has written thousands of articles about Milwaukee (and a few about New Orleans, Detroit, Indianapolis, Boston and various vacation spots in Wisconsin) that range in subject from where to get the best cup of coffee to an in-depth profile on the survivors of the iconic Norman apartment building that burned down in the '90s.
She also once got a colonic just to report on it, but that's enough on that.
Always told she had a "radio voice," Molly found herself as a regular contributor on FM102, 97WMYX and 1130WISN with her childhood radio favorite, Gene Mueller.
Molly's poetry, essays and articles appeared in many publications including USA Today, The Writer, The Sun Magazine and more. She has a collection of poetry, "Topless," and is slowly writing a memoir.
In 2009, Molly won a Milwaukee Press Club Award. She served as the Narrator / writer-in-residence at the Pfister Hotel from 2013-2014. She is also a story slam-winning storyteller who has performed with The Moth, Ex Fabula and Risk!
When she's not writing, interviewing or mom-ing, Molly teaches tarot card classes, gardens, sits in bars drinking Miller products and dreams of being in a punk band again.