Topgolf stands for "Target Oriented Practice Golf." And one of the NBA's most popular players seemingly wants one here in his city, Milwaukee.
I gotta say I agree.
Last week, Bucks All Star Giannis Antetokounmpo tweeted this:
What do you guys think of the idea of making a top golf 🏌 in Milwaukee? — GiannisAntetokounmpo (@Giannis_An34) July 12, 2017
As of July 15, by the way, 87 percent of voters say "yes" to Giannis' idea of a Topgolf in Milwaukee.
Not familiar with Topgolf? These places are hot and exploding all over the country. With its development boon, Milwaukee seems prime for one. Live Block neighborhood near the new Arena? Might not be enough room. How about a Milwaukee County Park or the Lakefront?
Wisconsin is a golf state and one that wants to prod a new generation of golfers to preserve the sport that some say needs a boost. That's what Topgolf does: makes the sport more sporty and more appealing.
Players receive golf balls with microchips that read and detect score, accuracy and distance of a shot. So, you swing and your score is then relayed to the bay's screen. There's a whole lot more, too. But it's digital golf, essentially.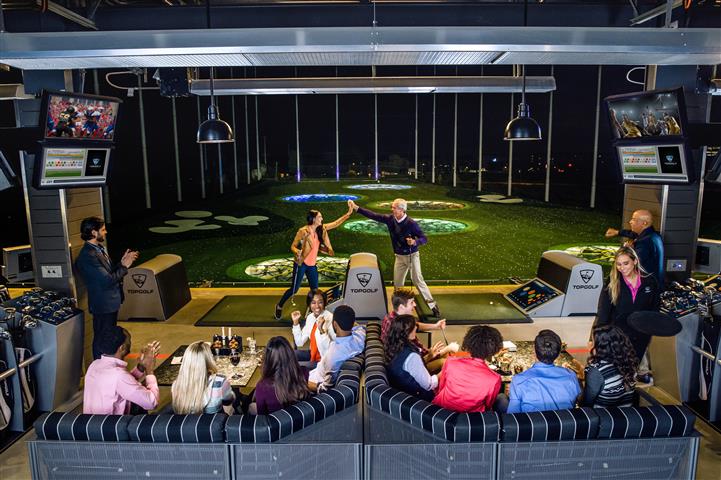 According to the company, every Topgolf venue "features dozens of high-tech, climate-controlled hitting bays for year-round comfort, a chef-inspired menu for year-round deliciousness and hundreds of Associates eager to help create the moments that matter."
"With 33 venues entertaining more than 10.5 million guests annually, original content shows, next-gen simulator lounges, competitive tours, pop-up social experiences and the world's largest digital golf audience," Topgolf says it "is truly everyone's game."
This month, the company submitted a development application for a $12.5 million, 65,000-square-foot complex in Auburn Hills, its first Michigan site.
So Wisconsin should be next on the tee. Right? Giannis seems to think so.
I'm in. Are you? Fore!
To learn more, follow @Topgolf or visit topgolf.com.
Update:
Topgolf responded to Giannis' tweet with the below tweet.
Well @Giannis_An34, if we do it'll look something like this… pic.twitter.com/EM4rEGfn3Z — Topgolf (@Topgolf) July 14, 2017
A life-long and passionate community leader and Milwaukeean, Jeff Sherman is a co-founder of OnMilwaukee.
He grew up in Wauwatosa and graduated from Marquette University, as a Warrior. He holds an MBA from Cardinal Stritch University, and is the founding president of Young Professionals of Milwaukee (YPM)/Fuel Milwaukee.
Early in his career, Sherman was one of youngest members of the Greater Milwaukee Committee, and currently is involved in numerous civic and community groups - including board positions at The Wisconsin Center District, Wisconsin Club and Marcus Center for the Performing Arts. He's honored to have been named to The Business Journal's "30 under 30" and Milwaukee Magazine's "35 under 35" lists.
He owns a condo in Downtown and lives in greater Milwaukee with his wife Stephanie, his son, Jake, and daughter Pierce. He's a political, music, sports and news junkie and thinks, for what it's worth, that all new movies should be released in theaters, on demand, online and on DVD simultaneously.
He also thinks you should read OnMilwaukee each and every day.