I'm always on the lookout for my next new favorite brunch spot, as I tend to be a creature of habit when it comes to Sunday dining. So when I got the chance to head over and sample some of the pub's new brunch menu – from new executive chef Jordan Short, who brought some unique dishes to this new American fusion brunch option – I jumped at the chance.
For me, brunch means a start to winding down the weekend, though sometimes it means the start to a Sunday funday. Ugly's brunch could be one of my new favorite brunch locations. Here are five reasons to try it:
1. Rooftop dining
I recently came back from a trip to Austin, where rooftop bars and restaurants are on every block. There are a few other rooftops in Milwaukee such as Benelux and Braise, but I am glad we now have an additional option with Ugly's patio opening soon for use. This classy yet comfortable rooftop includes a covered bar portion and tables, plus an open roof area with large couches and seating areas for lounging. This new rooftop could quite possibly become one of my favorite places in Milwaukee, especially with a $10 bottomless mimosa from Ugly's.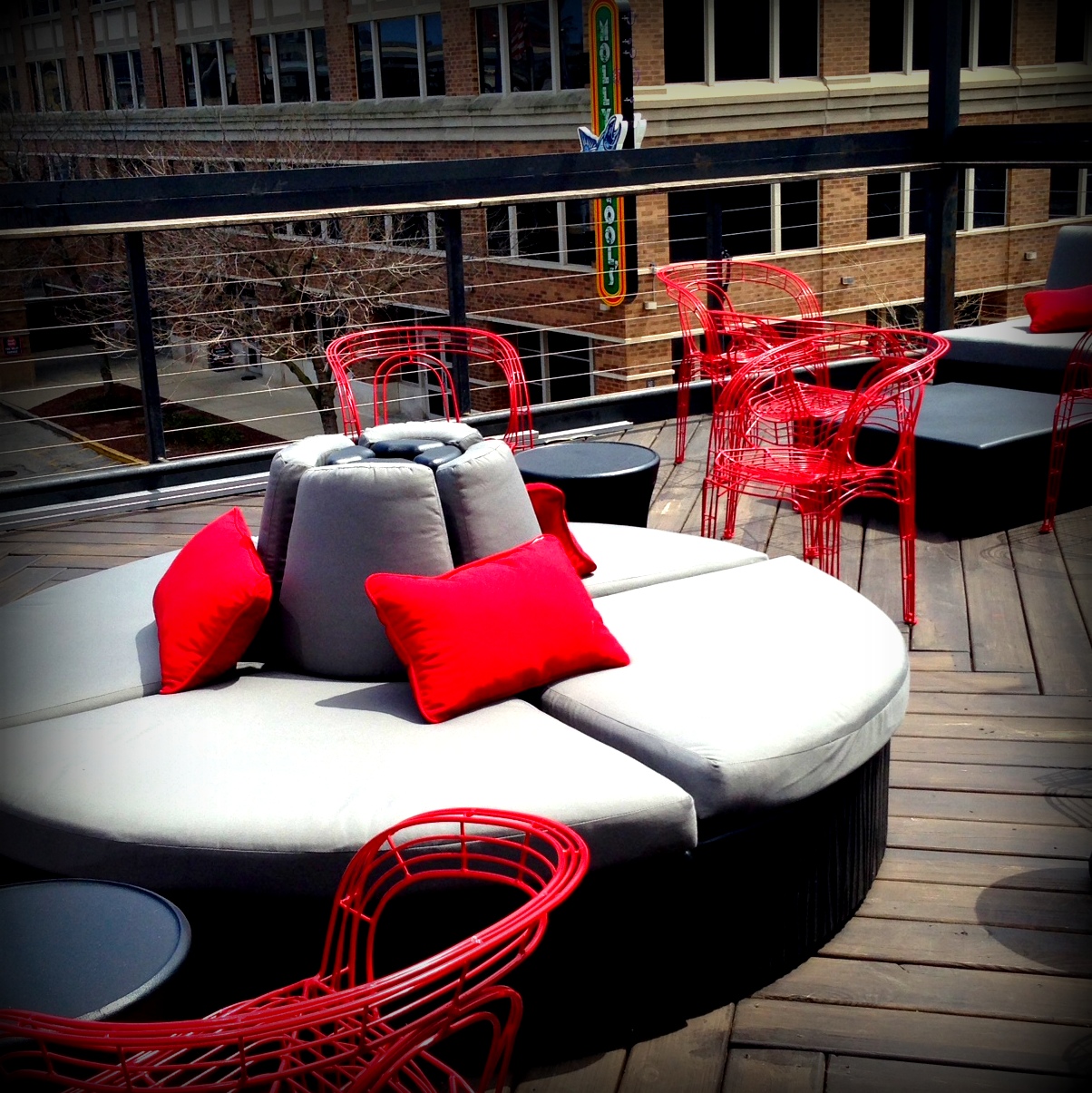 2. Greek yogurt brulee
One of the dishes we tried was a take on creme brulee with a somewhat healthier twist. At least it feels healthier, whether or not it is. The dish featured granola layered with a dollop of Greek yogurt, which was then "bruleed."
3. Waffle panini
The waffle panini we tried was one of three that will be on the normal Ugly's brunch menu. The sandwich is made with waffles that were put together and pressed on a panini grill. The one we tried featured smoked salmon with horseradish cream cheese, arugula, bacon and a side of hollandaise. The combination was one of my favorites, as it brought together the sweetness of the waffles and the savory of the rest of the ingredients. I can't wait to go and try the other waffle panini options soon.
4. Pupusa
The pupusa is a Salvadoran dish that may be hard to find elsewhere in Milwaukee. The traditional dish is a thick, handmade corn tortilla that is usually filled with a blend of meat in it. The Ugly's brunch version includes a house-made tortilla mixed with pulled pork. I really loved the texture of the pork tortilla, and the slaw-like mix on top was a great contrast to the softness of the tortillas. The full menu version will include two eggs, too.
5. Duck Benedict
Eggs Benedict is a classic brunch option, and you will see one on almost every Milwaukee brunch menu. The Ugly's version we sampled had duck confit and was topped with a perfectly poached duck egg. The dark meat was delicious with the poached duck egg, and once it melded with my duck yolk, it was even better.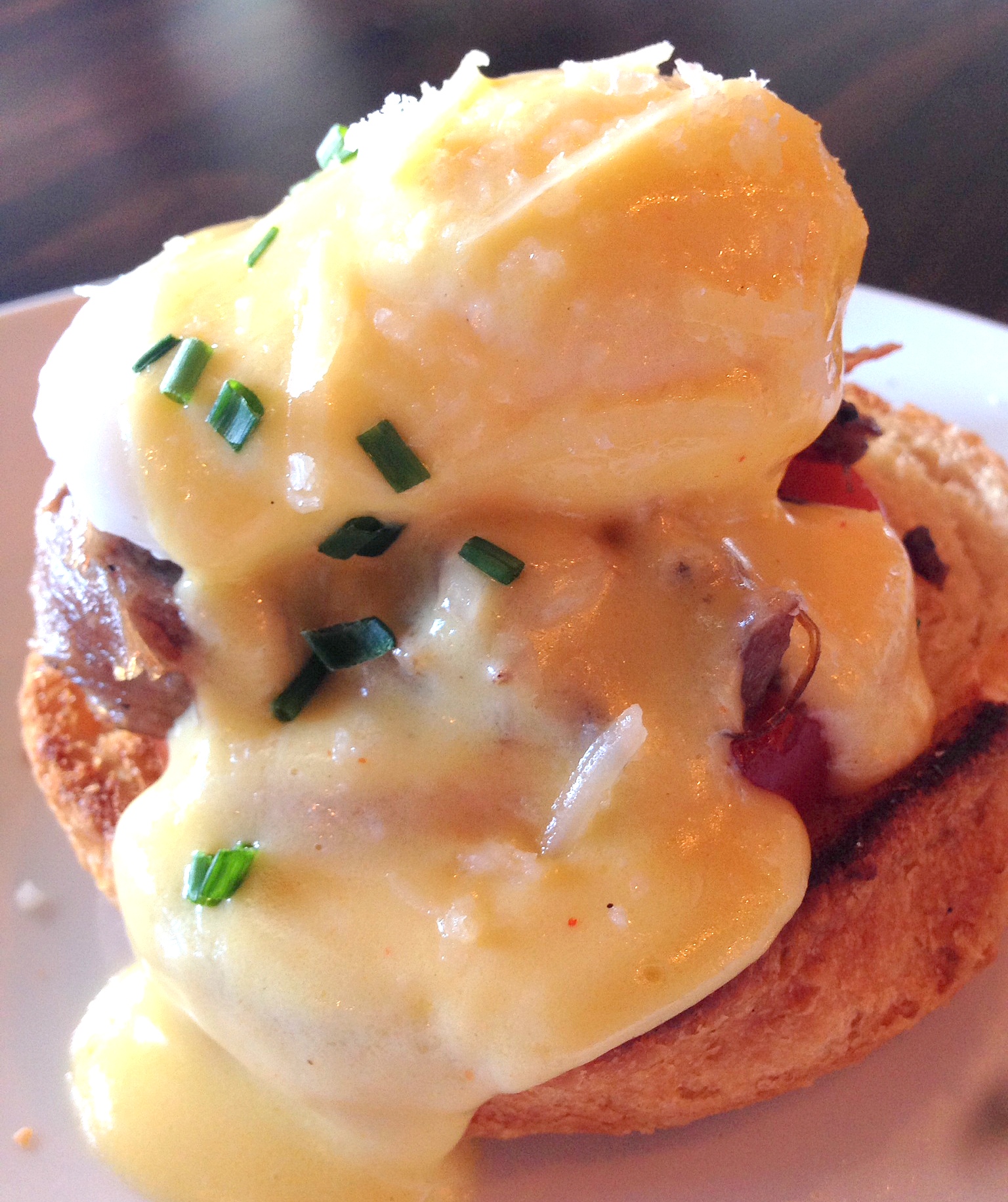 Ugly's brunch kicks off this weekend on Mother's Day and will be available on weekends after the launch. You should also watch for upcoming changes to the full menu from pub-feel food to the American-fusion food focus later on this year.
Carolynn Buser is one of Milwaukee's loudest and most adamant cheerleaders (don't dare try to disagree). She's the primary voice behind much of OnMilwaukee's social media and content direction, and apologizes in advance if she can be too sarcastic at times.
What else? She's a wine lover, closet trashy novel reader, beauty supplies addict and devourer of cheese (shocker for a Wisconsin born and bred girl, right?). She's also a bit of a foodie, which is a word most of you hate, we know. She works as hard as she plays - and that includes in the gym! So, you've probably seen her at one of the area's newest restaurant openings (and yes, she will share her opinions good or bad) or enjoying a cold one at a local pub.
All in all, Carolynn's a believer in positive thinking and will do her best to smack down your negative ones while writing about her city, her loves, quests and more.