Milwaukee is filled with hidden retail gems boasting unique collections of housewares, clothing, jewelry and one-of-a-kind gift items. In this series, we're highlighting some of the best of the bunch and giving you all the information you need to shop smarter while supporting local artisans and business owners.
Sparrow Boutique
2260 S. Kinnickinnic Ave., (414) 249-5440
@sparrowboutiquemke
More than a decade ago, Jessica Franzen opened Sparrow Collective at 2224 S. Kinnickinnic Ave. and on Black Friday last year she opened a second shop, Sparrow Boutique, a half block to the south at 2260 S. Kinnickinnic Ave. Shoppers can stop into the stores (where Covid rules apply) or shop online.
Keeping the two Sparrows straight is a challenge for some customers, but basically Sparrow Collective is primarily a DIY, local gift shop and Sparrow Boutique is a cute and trendy women's clothing store with designers from Milwaukee and beyond.
Franzen says she thought about naming her second shop something different, but after polling people in the community decided to keep the Sparrow name for her new venture, too.
Currently, Sparrow Boutique has a fab array of sweaters, winter hats and cold weather fashion that ranges from cute and practical to fun and funky. Most of the items are refreshingly under $50 with many coming in at the $28-40 range.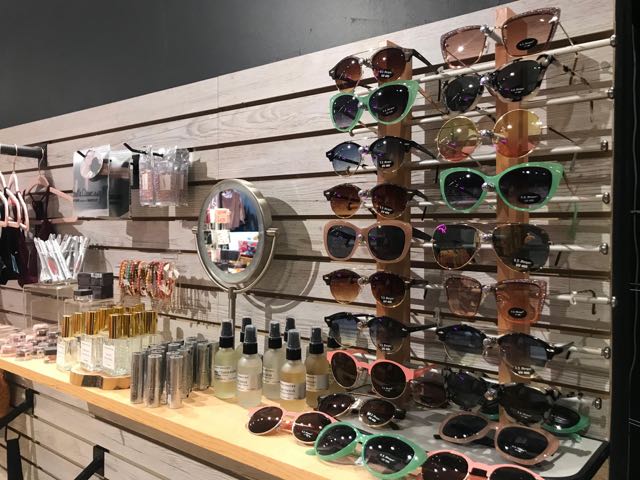 "We're also dipping into footwear, jewelry, body and beauty care, sunglasses and gifty things," says Franzen. "The most popular items for the holidays have been tops, jewelry and holiday candles."
Franzen grew up in Shorewood but has lived in Bay View for most of her adult life. She studied art in college and volunteered at Fasten, a collective that was in the Sparrow Collective space.
"When the ladies from Fasten were moving on I took it on with another woman and from there everything kind of fell into my lap," says Franzen. "It was meant to be."
Sparrow Collective is open weekdays from 11 a.m. to 7 p.m.; Saturdays from 10 a.m. to 7 p.m. and Sundays from 10 a.m. to 5 p.m.

Molly Snyder started writing and publishing her work at the age 10, when her community newspaper printed her poem, "The Unicorn." Since then, she's expanded beyond the subject of mythical creatures and written in many different mediums but, nearest and dearest to her heart, thousands of articles for OnMilwaukee.

Molly is a regular contributor to FOX6 News and numerous radio stations as well as the co-host of "Dandelions: A Podcast For Women." She's received five Milwaukee Press Club Awards, served as the Pfister Narrator and is the Wisconsin State Fair's Celebrity Cream Puff Eating Champion of 2019.