Prior to the COVID-19 pandemic, I didn't order carry-out very often. For me, the attraction of dining out has always been the opportunity to unwind, gather with friends or family and soak in both the hospitality and expertly prepared food available from so many of our local chefs.
But the pandemic changed all of that. Even now, as restaurants have begun to reopen for both patio and indoor dining, my choice has been to support them through take-out and curbside pick-up. I've done so for a variety of reasons, including reducing the risk of inadvertently transmitting COVID-19 to dedicated restaurant staff, many of whom do not have the luxury of health insurance coverage should they become sick.
In doing so, I've thought deeply about the best ways to truly support restaurants with take-out. And, after eight months of practice, I've also happened upon a good number of handy tricks for ensuring that my dining experience is as enjoyable as possible.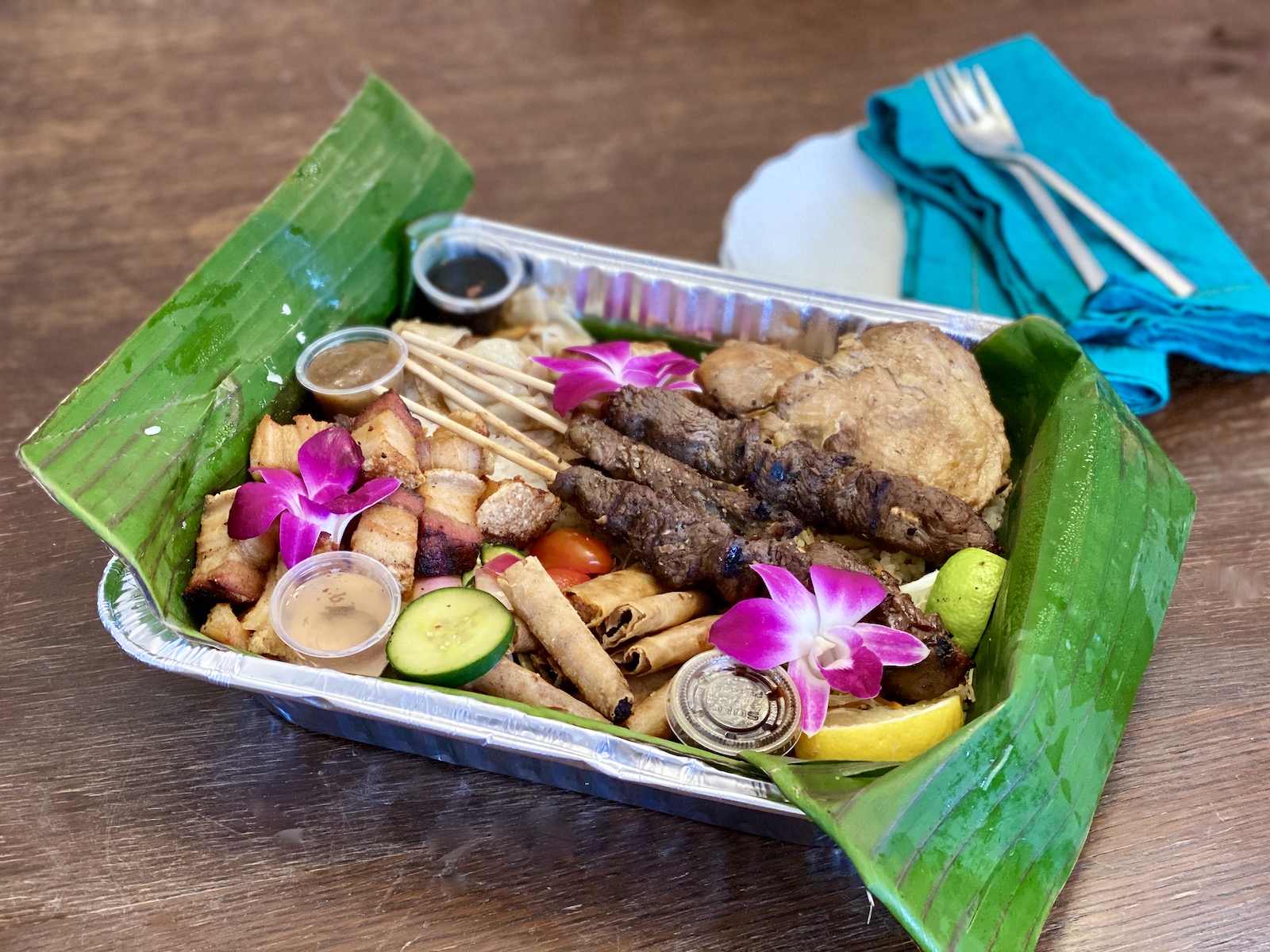 Improve your carry-out experience
1. Plan ahead
Many restaurants close earlier these days (and some are only open a few days a week), so if you are used to eating after 7 p.m. (as I am), it's good to make sure you have time to place your order before they close.
2. Invest in a thermal bag for hot items
This is my favorite take-out trick, and it allows me to get carry-out home from restaurants in good shape even when they are 15-20 minutes from my home. Take a tip from pizza delivery drivers and equip yourself with an affordable insulated bag. They are available from many grocers or can be easily ordered online. Place your hot foods inside and they will stay significantly warmer on the way home.
3. Ventilate fried foods
Want fried chicken? French fries? Fried fish? There's a reason why KFC packages their chicken in buckets with cardboard lids that have holes in the top. Condensation inside the packaging is fried foods' worst enemy (and styrofoam containers are the worst). To keep items more crisp, open the packaging slightly (or poke holes in the top) to allow for ventilation. You can always tuck your chicken in the toaster oven, air fryer or regular oven for a few minutes to reheat it. But it will never recover properly if the breading gets soggy.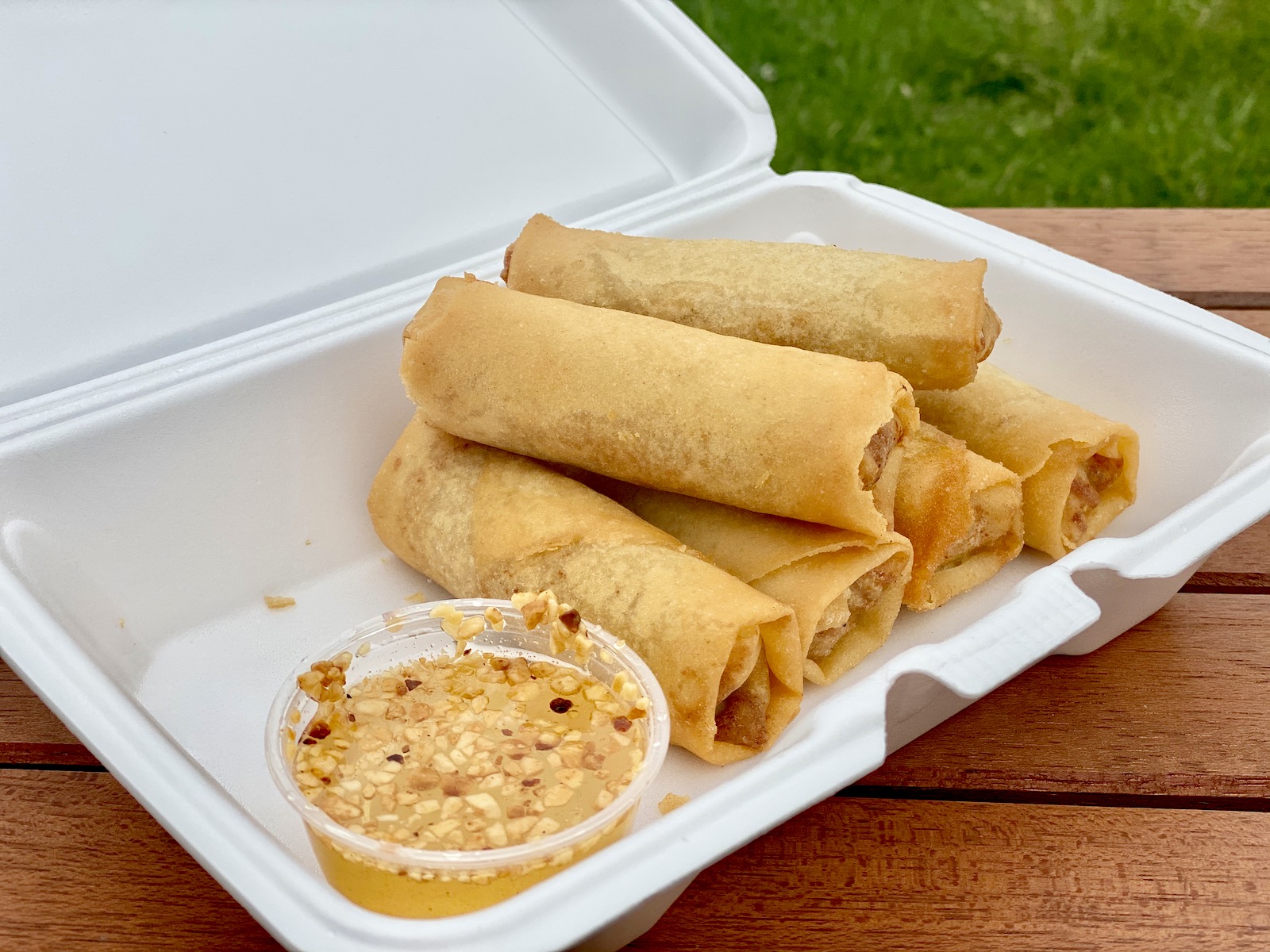 4. Ask for UN-cut pizza
When you order pizza, ask the restaurant not to cut it. It's easy to cut it yourself when you get it home and it makes a HUGE difference in the quality of your pie. Here's why, plus tips on giving any pizza a quick boost when you get it home.
5. Double check your order
Even at the best restaurants, mistakes happen. It's best practice to double check your order to ensure it's correct before leaving the restaurant. It's easiest to fix the issue while you're still at the restaurant. Plus, once you get home, the notion of going back to pick-up a missing dish isn't really that appealing.
6. Plate your food when you get it home
Taking the time to put your food on real plates makes a big difference in terms of your experience (truly!). Not only will it appeal more keenly to your senses, a sit down meal eaten off of real plates with real utensils is way more like being in a restaurant. Even better, warm up the plates in the oven first (or run them under very hot water and dry); it only takes a few minutes and your food will stay warmer longer. Bonus: if you are Instagramming your food (Do it! It makes restaurants feel loved), plating it makes look so much better!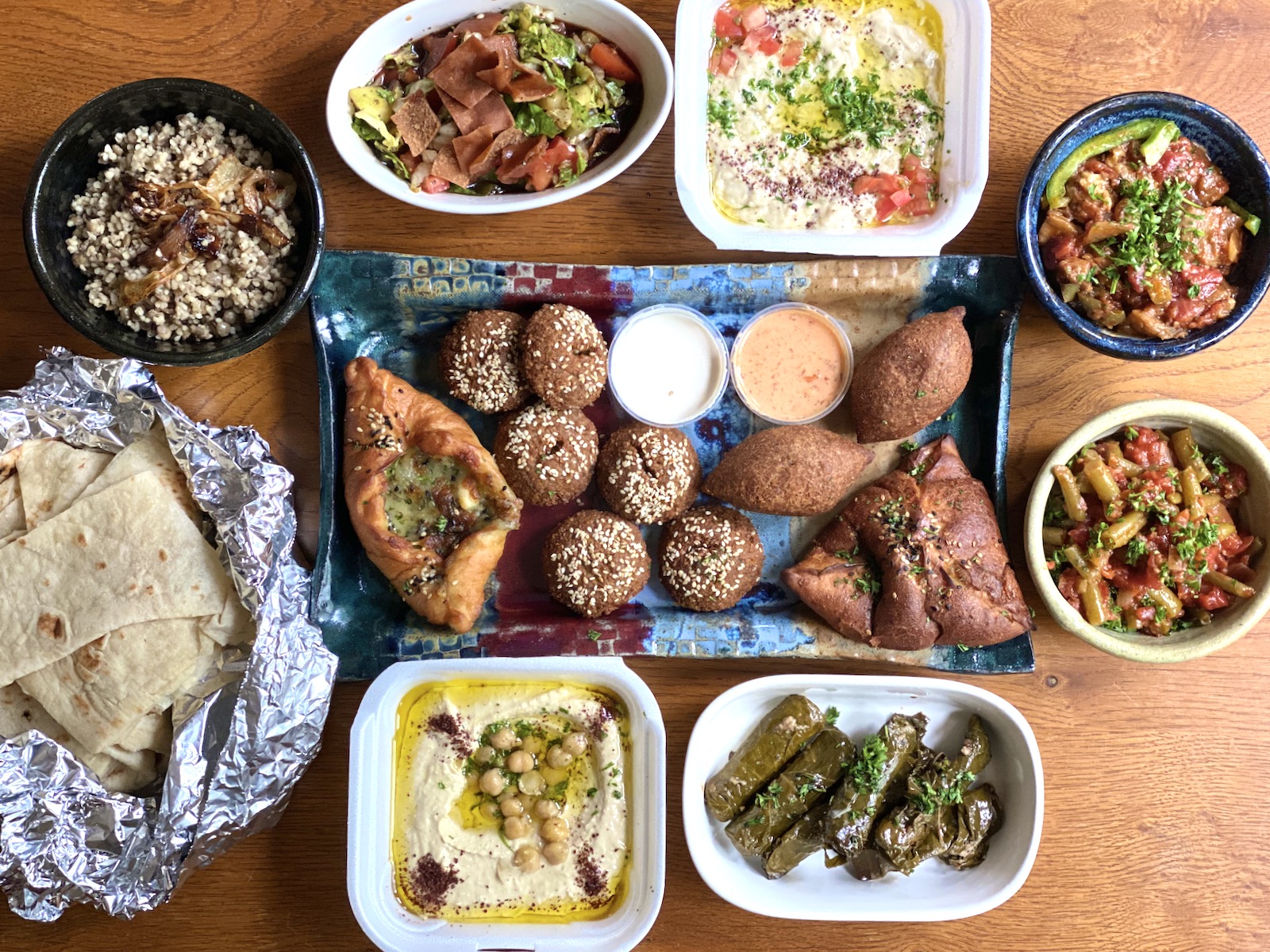 7. Reduce waste by mastering leftovers
Flummoxed about reheating food? As a general rule, the best way to reheat food isn't necessarily in the microwave. Rather, the goal is to heat it the way it was made. Here are a few tips: Pizza should be reheated in the oven (425 for 5-10 minutes is usually more than enough). The same trick can be used for deep-fried food or French fries (if you have an air fryer, that's even better). Pasta or dishes like stir fry should go in a pan with a bit of oil or butter (and maybe a tiny bit of water, if they appear dry) and be reheated over medium heat (stir occasionally and keep an eye on it to prevent scorching). Meanwhile, the microwave is just fine for soup and soft foods, which can also be reheated in a pot on the stove. It also pays to get creative. Leftover fried chicken can easily become a sandwich. Leftover vegetables make nice additions to your morning scrambled eggs. Be creative and you won't have to eat the same food twice.
Take it a step further
Yes, you should be kind and understanding (these are rough times). Yes, you should wear a mask when you are dealing with restaurant staff (even in a drive-thru). And yes you should order carry-out from your favorite spots as often as you can. But those things are just a start. If you really want to make a difference for restaurants, especially as we head into winter, consider these tips.
1. Avoid using third party delivery services
I know, I know. Third party services like GrubHub, Postmates, DoorDash and Uber Eats are convenient; but the restaurant makes a good deal more money when you pick-up your order at the restaurant (you also have more control over the treatment of your food AND you can tip the actual restaurant workers). There are mighty few exceptions, but in general if a restaurant hires a third party for delivery, it's cutting deeply into their bottom line. If you must order delivery, look for restaurants that offer in-house delivery (that means their workers are getting paid to deliver your food). If you feel you must use third-party services, order through the link provided on the restaurant's website, rather than an app.
2. If you drink, order beer, wine or cocktails
This makes an enormous difference for restaurants. Here's why this is so important.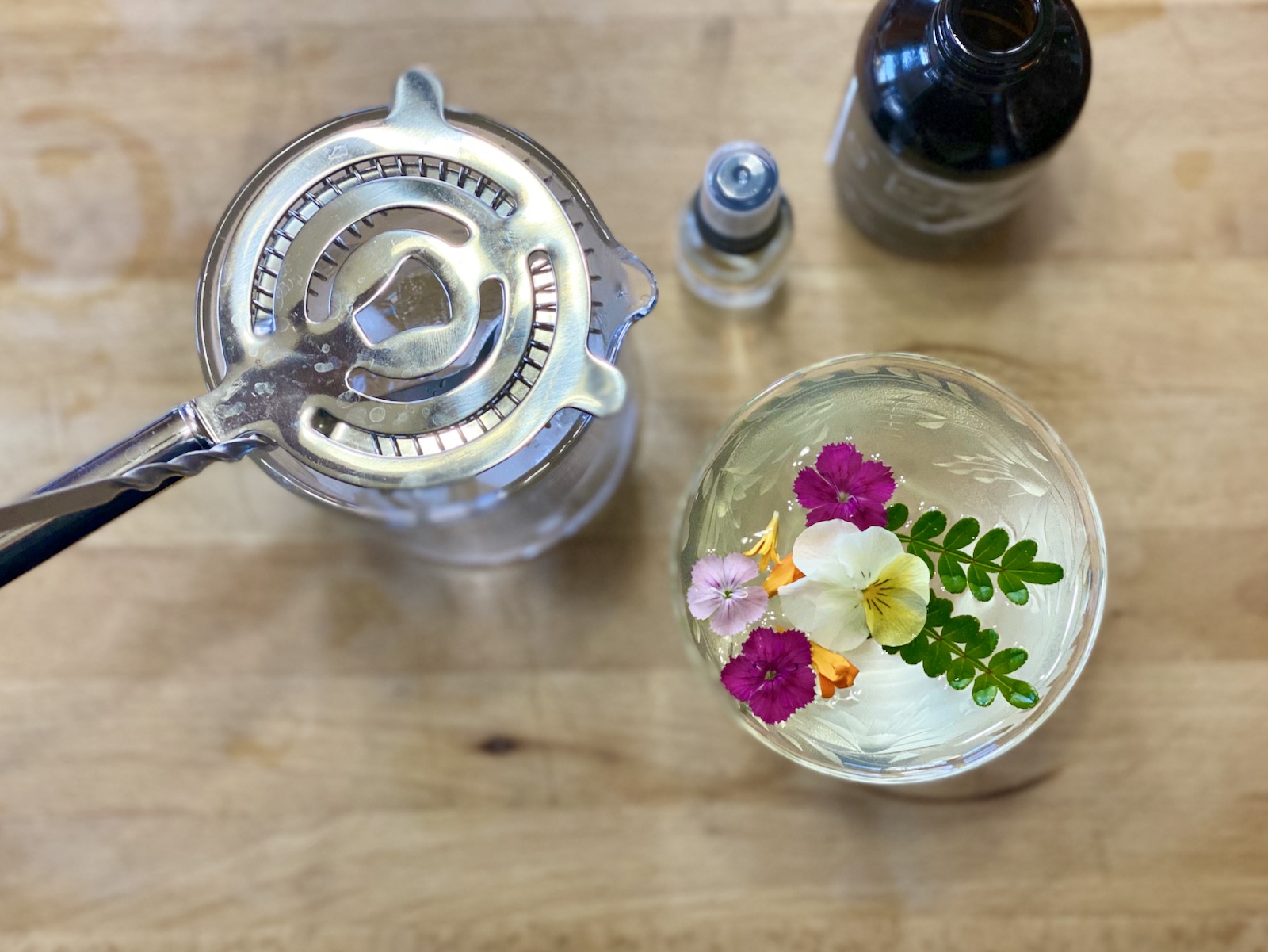 3. Order the same things you'd order when dining in
This is important. On average, diners order less food when they get take-out. If you'd normally enjoy a few appetizers while waiting for your meal, order them for carry-out. Get that cheese plate. Order that bottle of wine you'd usually enjoy. And, if you are a dessert eater, order that too. The more we can order at the same level as we did when dining in, the better it is for restaurants.
In the same respect, if you'd normally go out for drinks before or after dinner, check to see if a neighboring bar offers carry-out cocktail kits and grab one when you pick-up your food order. Bars need love too.
4. Order take-out on weekdays
People tend to think of carry-out on Fridays and Saturdays after a long week. But restaurants need business every day they are open. So try to spread out your take-out orders across the week, opting for days like Tuesday or Wednesday when restaurants are slower. The advantage? You'll save yourself the time to cook on a busy weeknight while supporting a restaurant on what's likely a slower night for them.
5. Make room for nextovers
Many restaurants offer items that reheat well or that can be repurposed as leftovers the next day. Some of your favorite items probably reheat well, so there's no shame in ordering a bit more than usual. Get an extra pint of rice and use leftover veggies to make fried rice the next day. Grab a larger order of fried chicken for next-day sandwiches. Or pick up an extra quart of soup to eat for lunch tomorrow. Some restaurants offer add-ons just for this purpose.
6. Order earlier or later
Everyone seems to want to eat at a prime time. That means restaurants can get backed up on orders. Try to pre-order your meals when possible. Otherwise, place orders earlier (before 6) or later (after 8, if the restaurant is open) to take the heat off.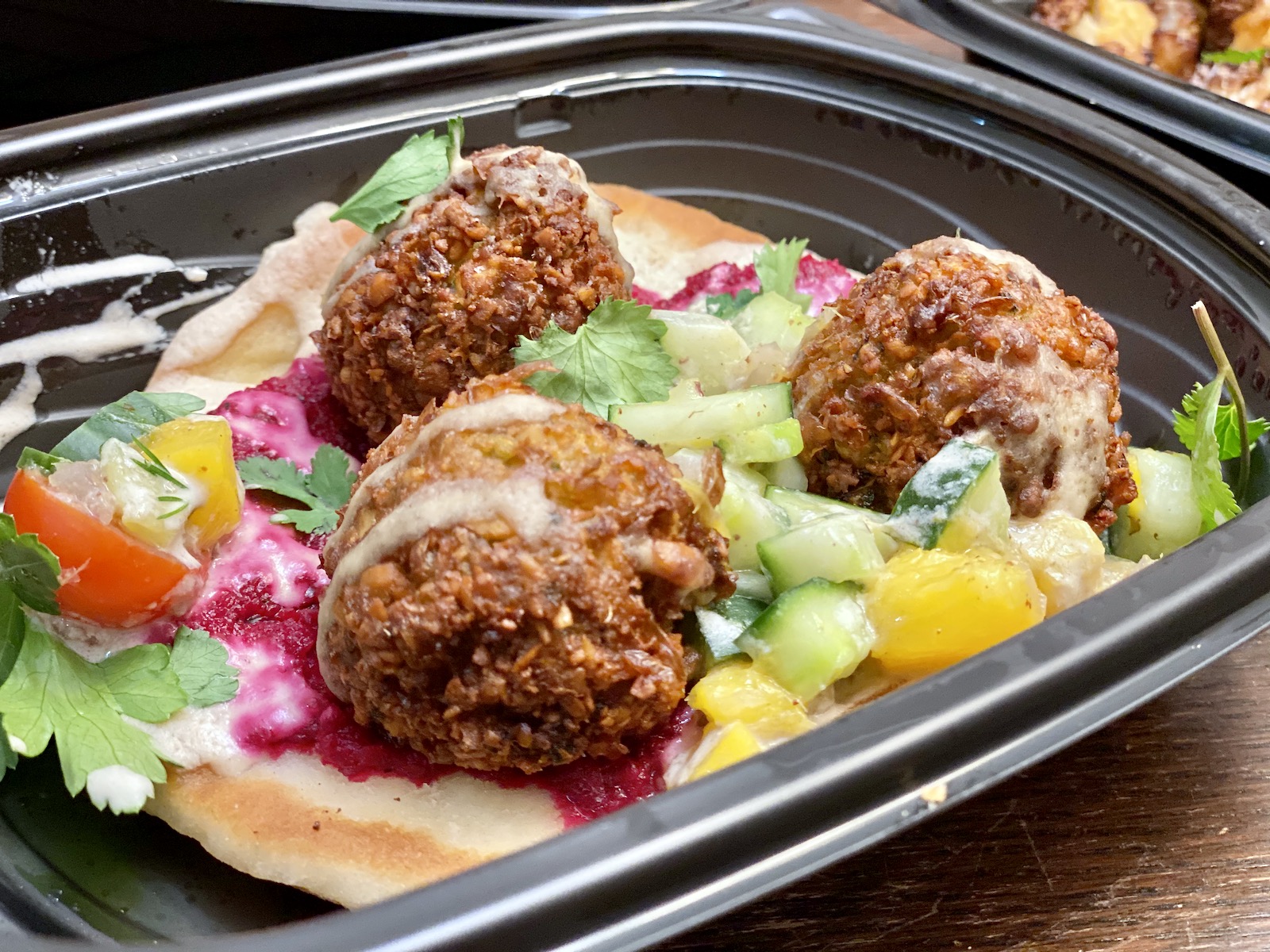 7. Tip well
It may not seem intuitive to tip for take-out; but you should. A great deal of work goes into making sure your food is prepared and packed well. This money also goes to supplement the incomes of workers who are making less because restaurants are doing less business. As a guide, consider tipping at least 20% or more if you are able.
8. Take advantage of family style meals, including for the holidays
If you have a family, holiday meals you make yourself are likely to cost you well over $100 in groceries, and that doesn't include wine, beer or desserts. So why not save yourself the labor and support a restaurant instead? Chefs are experts at creating foods that reheat well, and many of them offer dishes that are far more time consuming (and delicious) than what the average person is making at home. Watch for holiday offerings from your favorite spots for Christmas and New Year's Eve.
Lori is an avid cook whose accrual of condiments and spices is rivaled only by her cookbook collection. Her passion for the culinary industry was birthed while balancing A&W root beer mugs as a teenage carhop, fed by insatiable curiosity and fueled by the people whose stories entwine with each and every dish. She's had the privilege of chronicling these tales via numerous media, including OnMilwaukee and in her book "Milwaukee Food." Her work has garnered journalism awards from entities including the Milwaukee Press Club.
When she's not eating, photographing food, writing or recording the FoodCrush podcast, you'll find Lori seeking out adventures with her husband Paul, traveling, cooking, reading, learning, snuggling with her cats and looking for ways to make a difference.