Whenever I see a site being excavated, I wonder – just as you likely do – I wonder if they found anything.
Often things are found. Like this bowling ball during excavation for the Northwestern Mutual Tower and Commons that was likely a remnant of the old Elks Wonder Lodge, which stood on the site.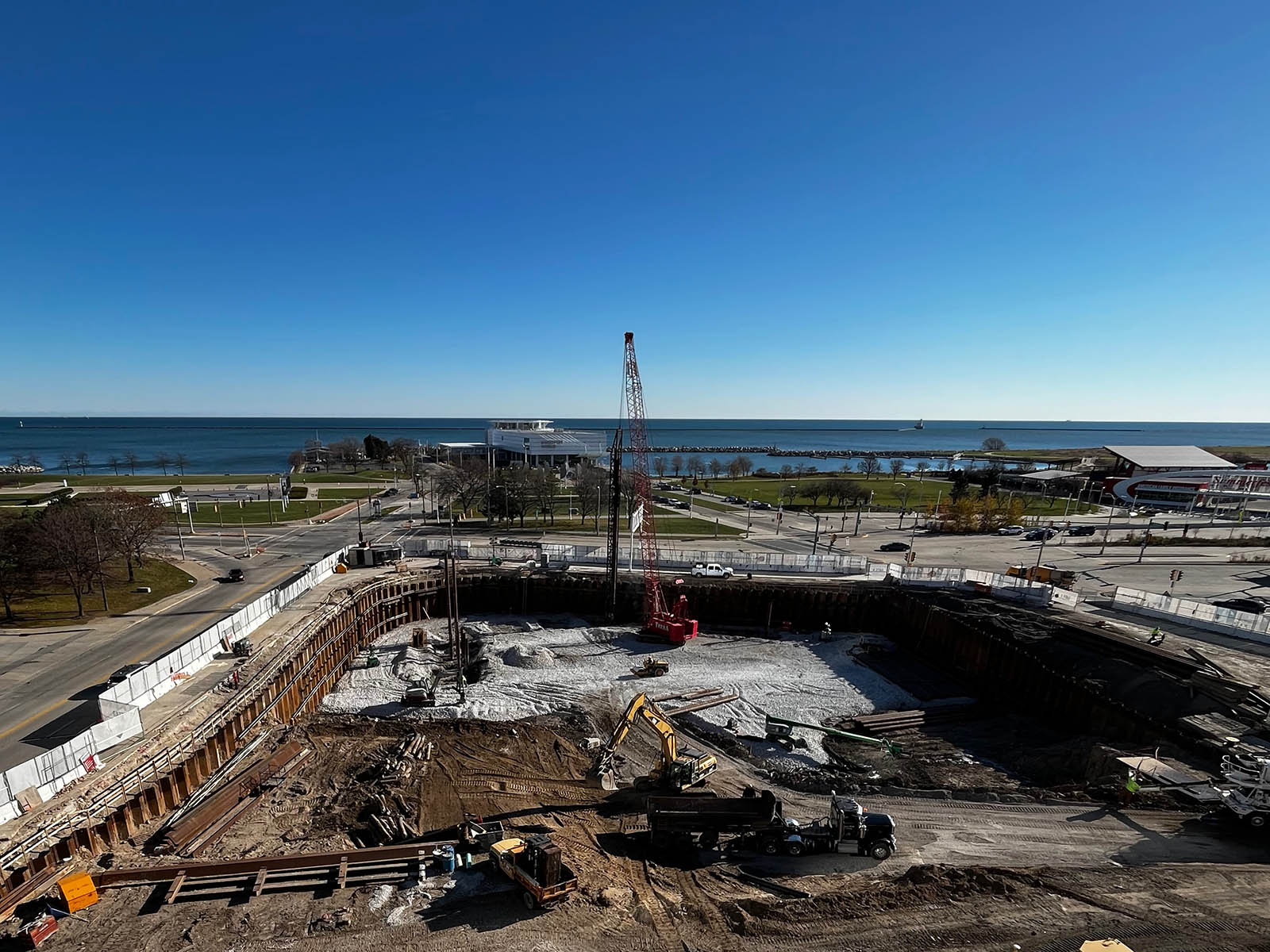 Findorff Construction's Jeff Kremel says that when they were building the Potawatomi Hotel, lots of stuff turned up.
Not as much has appeared on the site where Kremel is currently the site superintendent – the future home of The Couture on Lincoln Memorial Drive – but there's been some.
"Not so lucky here. Old shoes, a lot of wood," he says, "like maybe there was a train track."
In fact there was.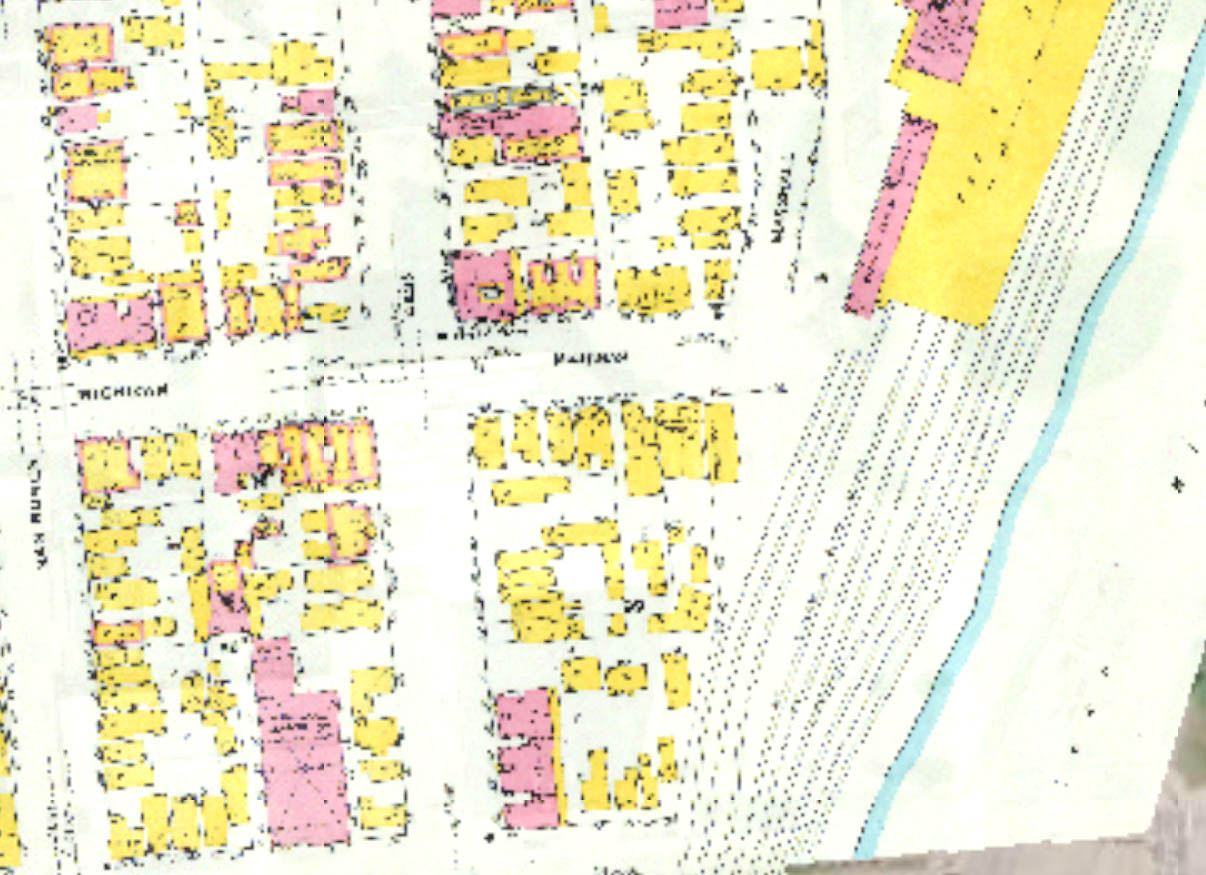 Before the Downtown Transit Center stood on the site from 1992 until 2016, there was a surface parking lot. But, much further back, the site was crossed by about 10 sets of rail track, some of which passed through the old Chicago & North Western Railroad station depot Michigan Street.
The waters of Lake Michigan lapped at the eastern edge of the site and on the west end of the block were houses, a tenement and right at the northwest corner of The Couture site, a railroad storage shed and the Townsend House Hotel, previously the Bay View House.
With not much of anything on the actual site, I figured it was little surprise that not a ton had been found beyond that wood, which Kremel says looked like railroad ties.
"The wood was in really good condition for how old it was," he says, adding that the unexpected find created a bit of delay in the project.
"The wood slowed us up," says Kremel. "That had to go to a different dump site. It's further away and it's just more time."
He also said that it was clear that part of the site was landfill because it was on the former edge of the lake.
But, wait, there was more.
"A couple old bottles," Kremel adds.
Bottles?
"Some old beer bottles or cologne."
In fact, there were a fair few bottles. A milk bottle, beer bottles, a couple small bottles and vials, a couple small China pieces, some indeterminate pieces of metal.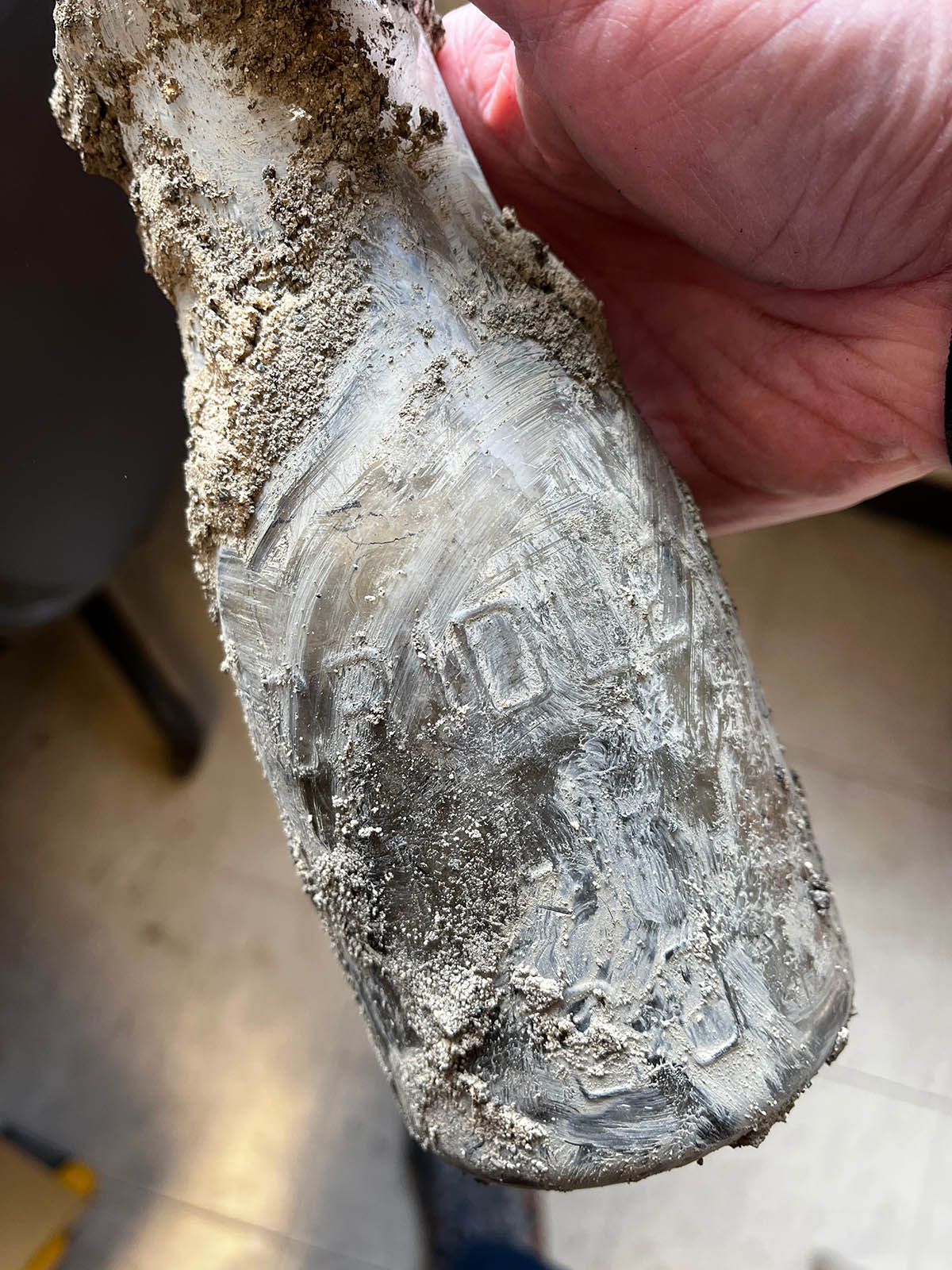 The milk bottle bears the name of Wauwatosa and Milwaukee's locally famous Gridley Dairy.
One of the china pieces, which looks like a chafing dish or something similar, bears the mark of Warwick, which made ceramic ware in Wheeling, West Virginia, from 1887 to 1951.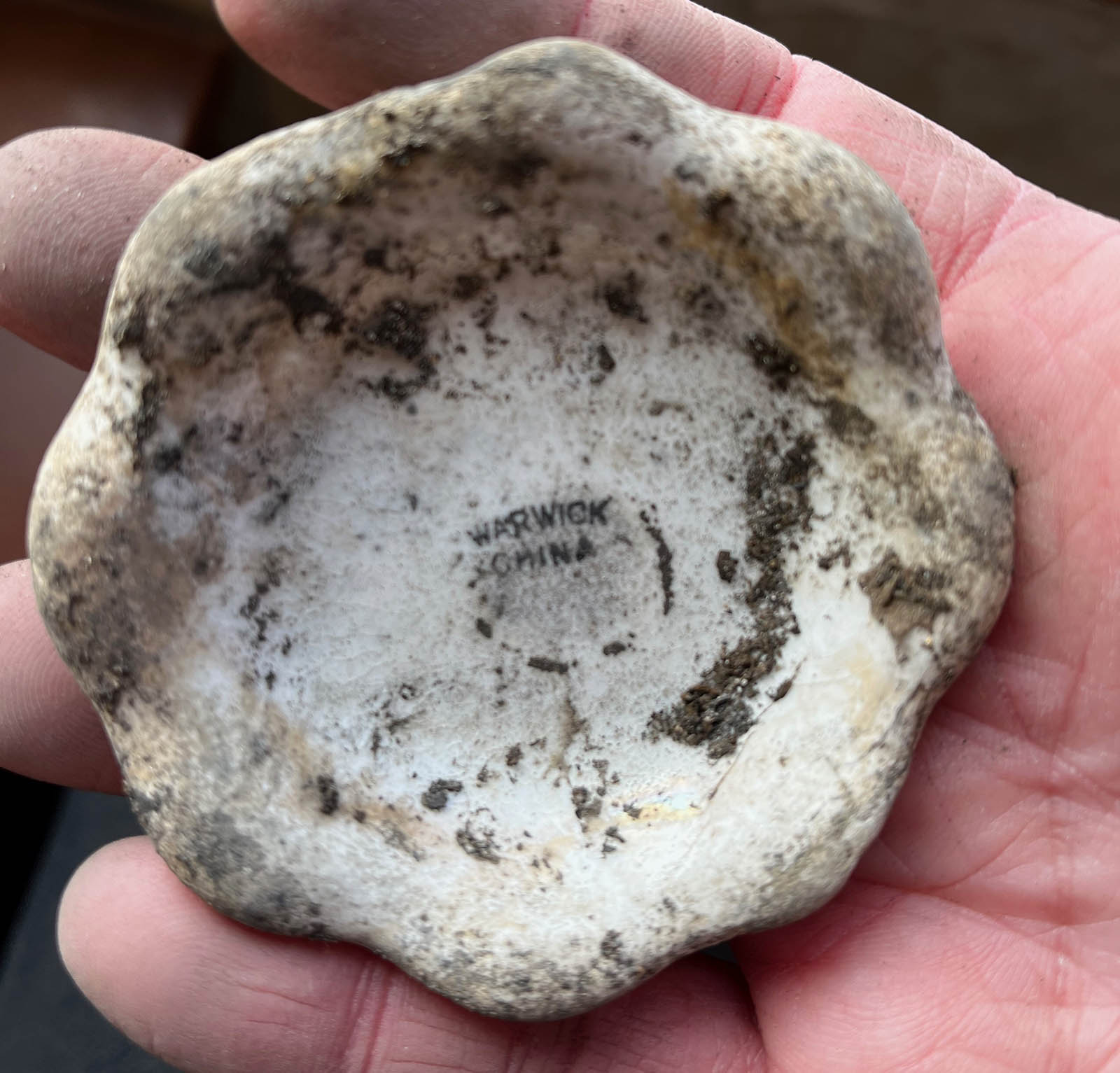 The other small bottles and vials had no marks that I could discern, though perhaps some would be revealed if they were cleaned of their caked-on dirt. One of them, however, had a small bit of liquid still inside.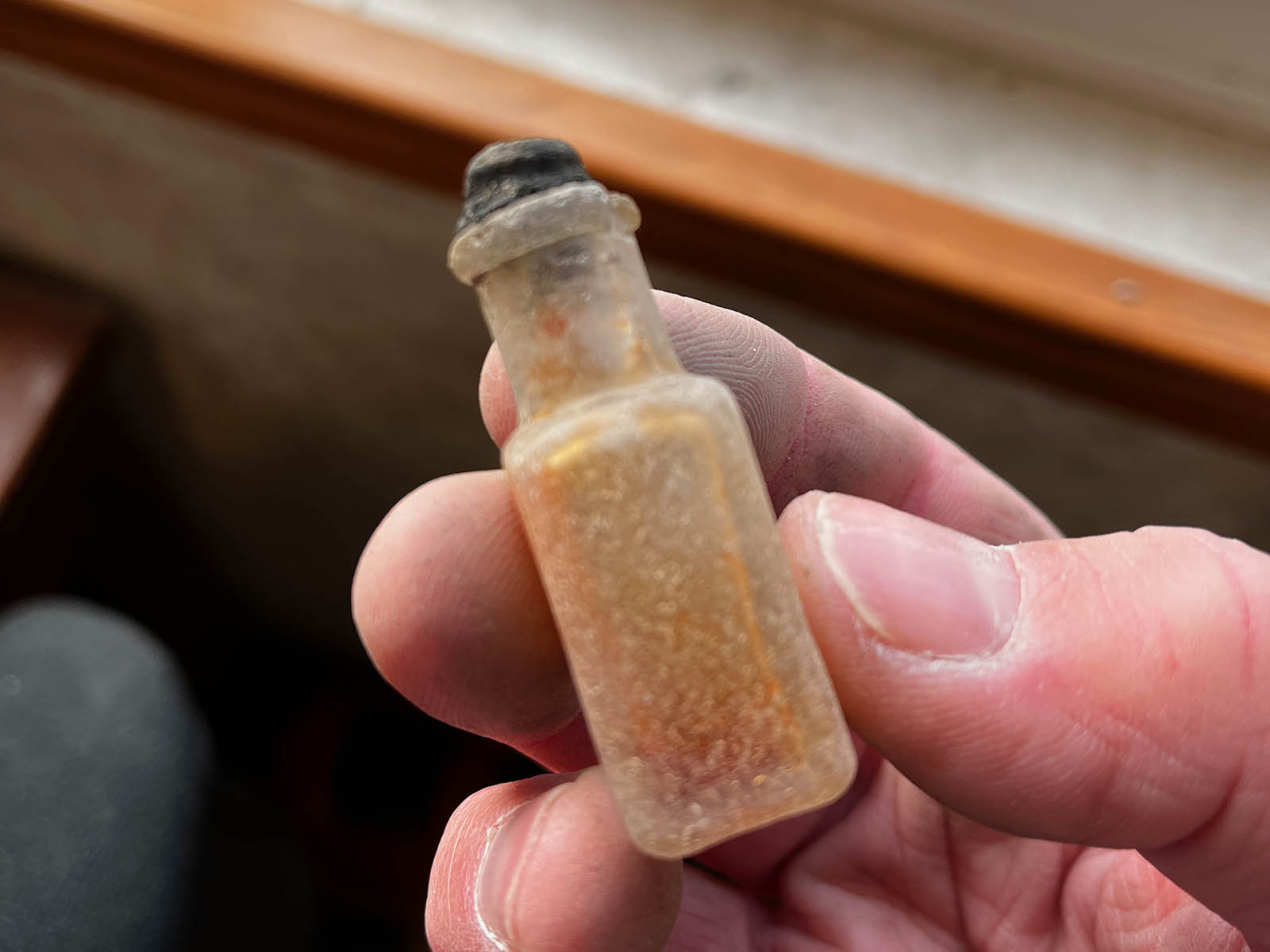 You'll be unsurprised to know I found the bigger bottles the most interesting, mostly because they had company names and locations molded into them.
Two are from Wisconsin.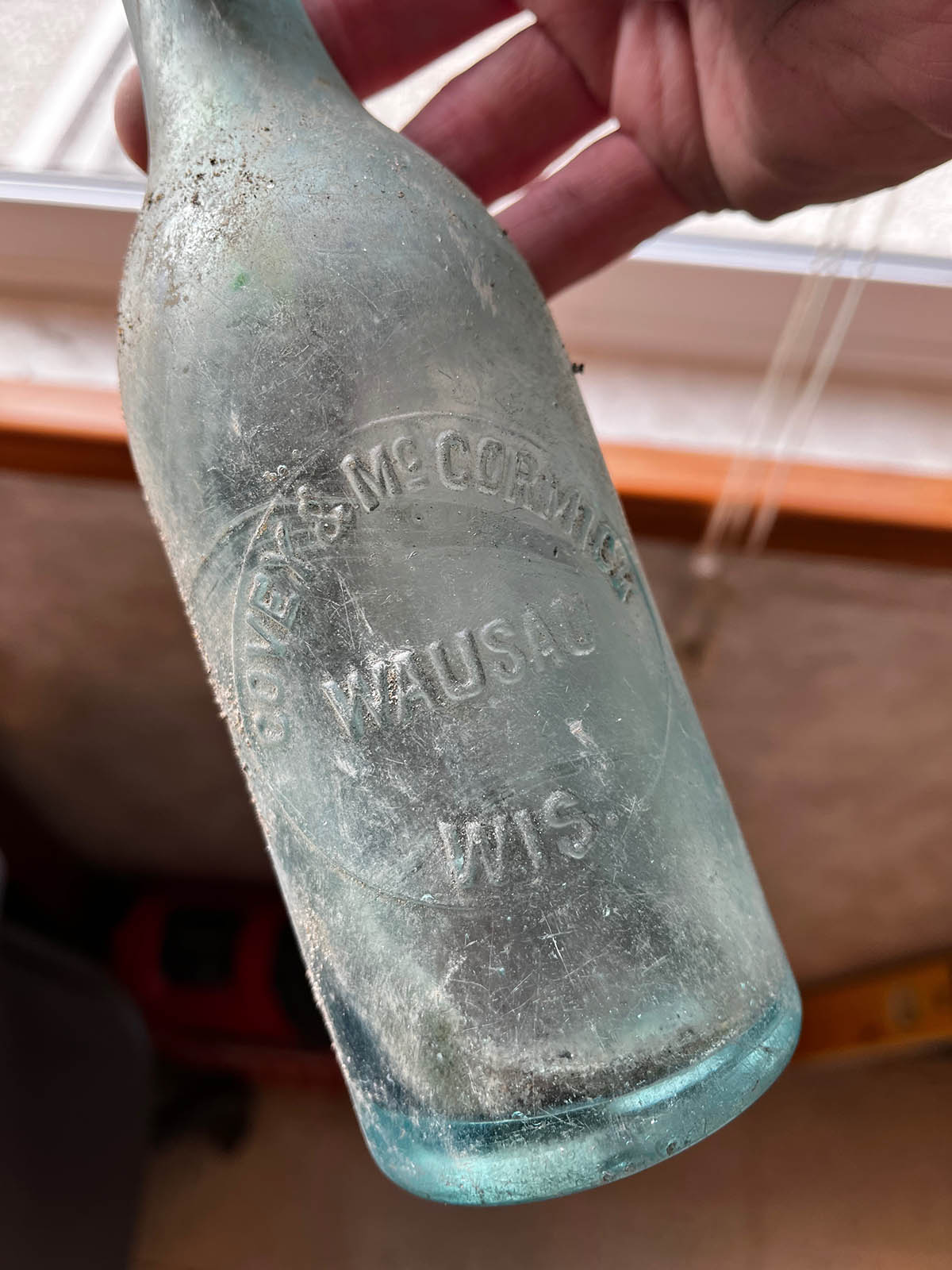 One is a stunning light blue glass bottle from Wausau soda maker Covey & McCormick, and the other is a brown bottle from Port Washington Brewing Company, which operated from 1904 to 1920 on the site of what is now Inventors Brewpub.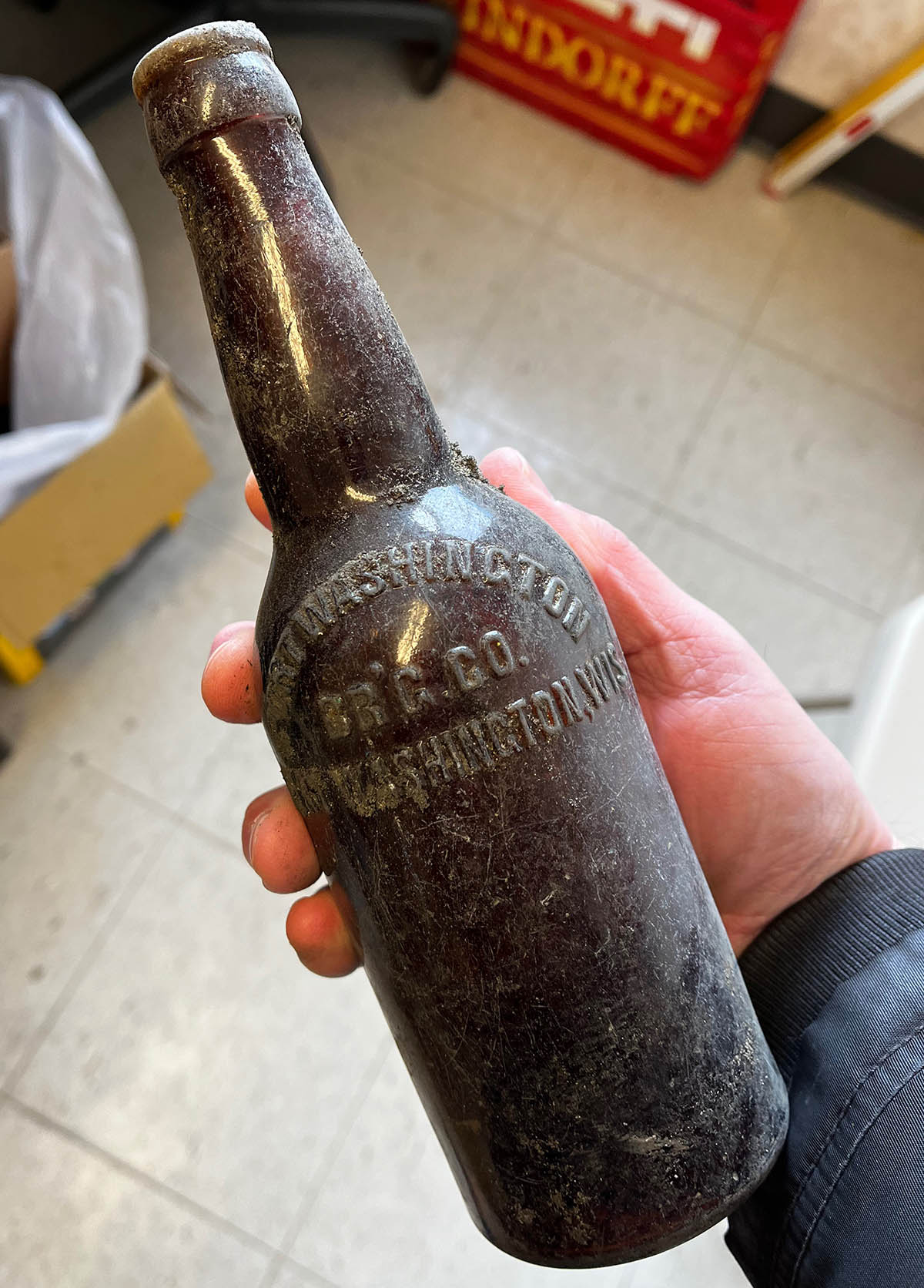 Chicago breweries are best represented, which perhaps makes sense since the trains that passed through here to the station were typically headed to or from the Windy City.
There's a great green glass bottle from Gottfried Brewing Company, which operated from 1882 until 1924 (though presumably not making beer those final few years).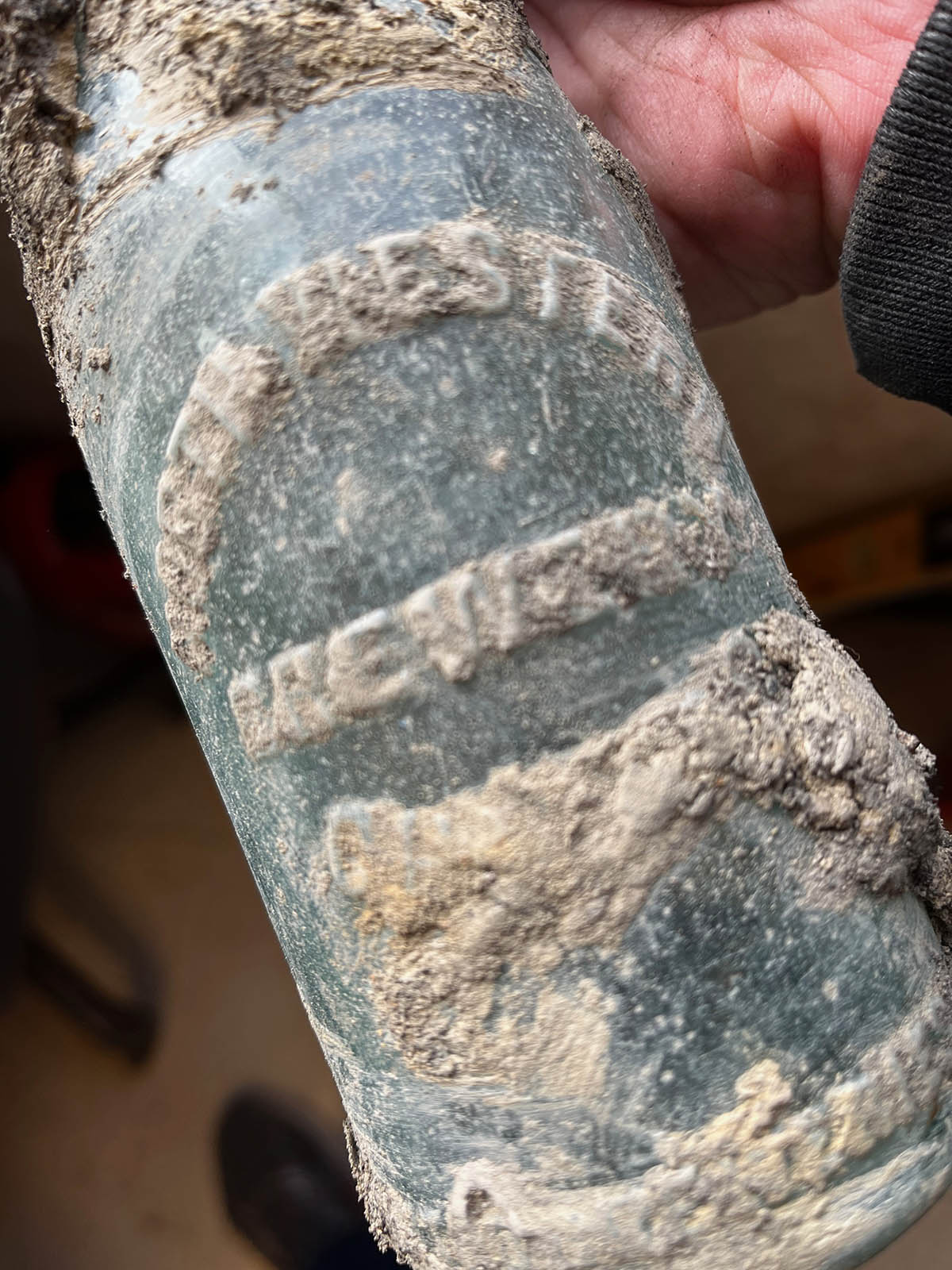 An especially crusty bottle is marked North Western Brewery, which brewed in Chicago from 1901 until 1921. I was intrigued to see there was also a North Western Brewery in Milwaukee from 1856 to 1884, but this bottle clearly bears a capital "C," suggesting Chicago. Again, a good cleaning would confirm that.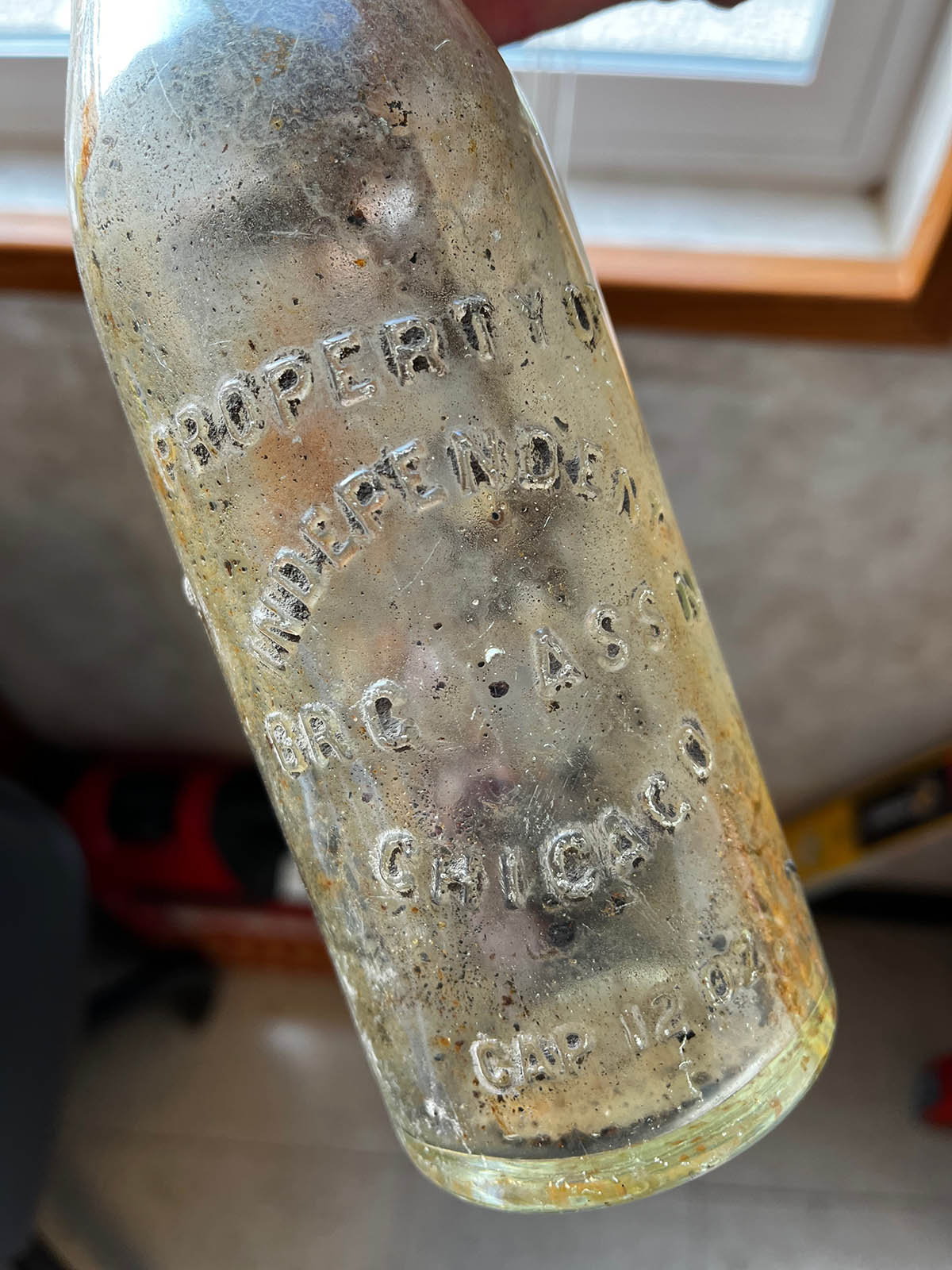 There's one clear bottle from Chicago's Independent Brewing Association, which ran from 1890 until 1920, and another from the Ernst Tosetti Brewing Company, with a handsome swooping logo. Tosetti operated from 1886 to 1915.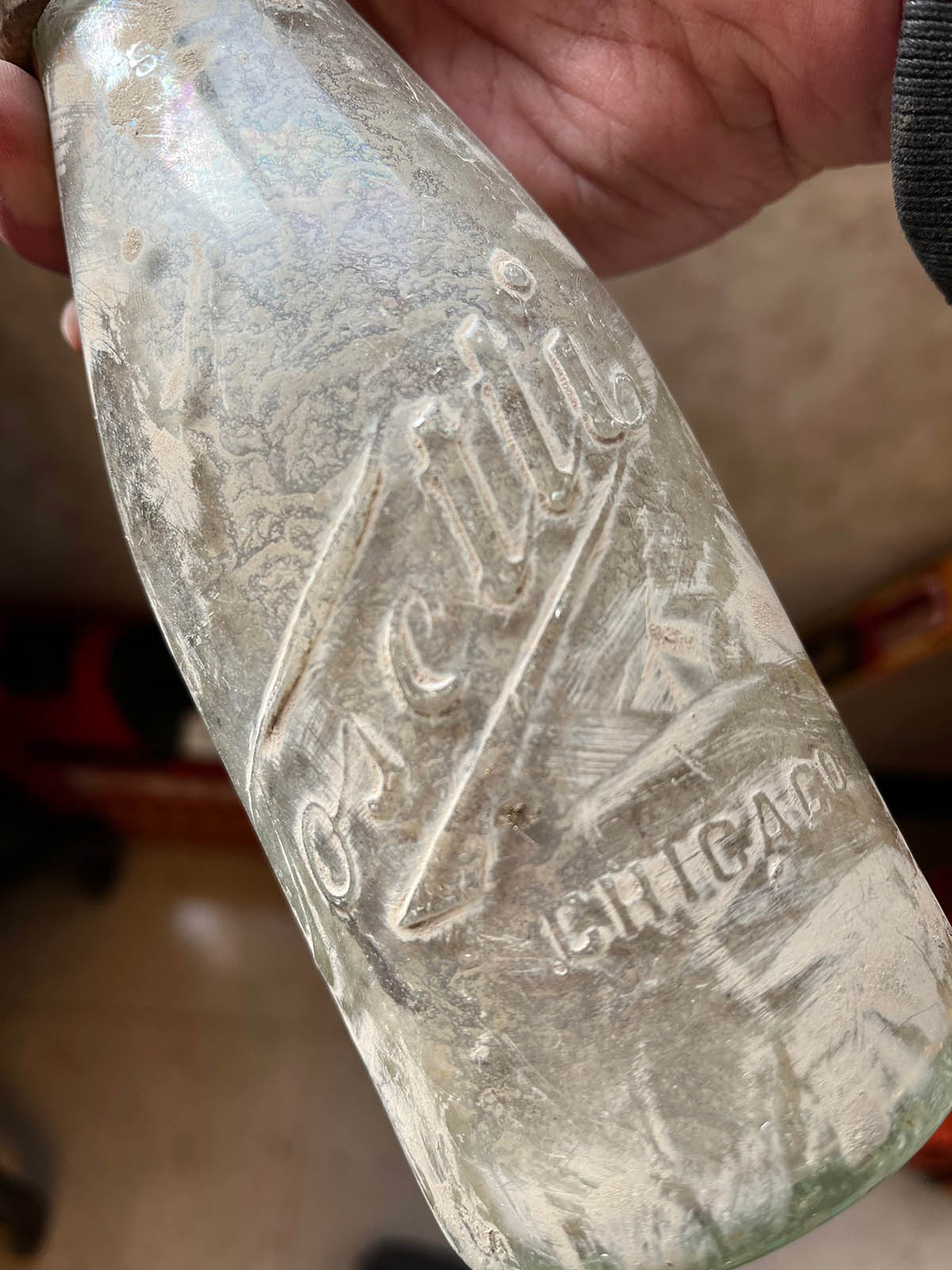 The last one is a dark bottle – perhaps brown, again that dirt! – is marked Peter Hand, a long-lived Windy City brewery that started in 1891 and operated until 1978.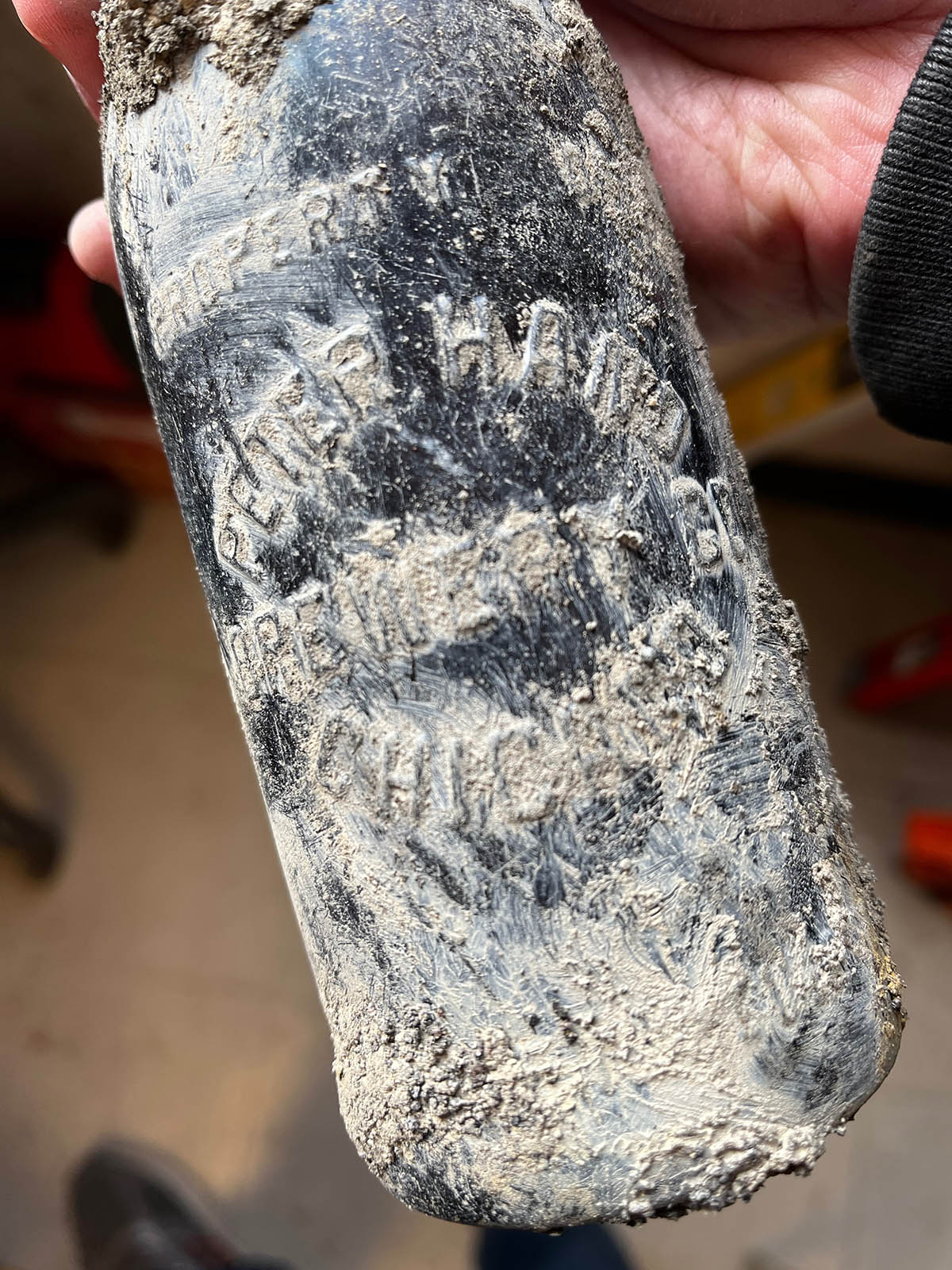 From 1967 to 1972 it was called Meister Brau, which may sound familiar. In 1967, the brewery created Gablinger's Diet Beer, which was later renamed Meister Brau Lite.
In 1972, Meister Brau sold the beer, along with some other brands, to Miller, which relaunched Meister Brau as Miller Lite in 1975.
Further proof that there is history absolutely everywhere, even hidden in the dirt beneath our feet.
And more may emerge. Only about 43,000 cubic yards of soil has been removed so far, which means there's another roughly 30,000 still to go. All of it is closer to the western edge of the site, nearest to where the homes, apartment building, hotel and even Milwaukee's first brewery were located.
Developer Rick Barrett hasn't decided yet what he'll do with the finds.
Born in Brooklyn, N.Y., where he lived until he was 17, Bobby received his BA-Mass Communications from UWM in 1989 and has lived in Walker's Point, Bay View, Enderis Park, South Milwaukee and on the East Side.
He has published three non-fiction books in Italy – including one about an event in Milwaukee history, which was published in the U.S. in autumn 2010. Four more books, all about Milwaukee, have been published by The History Press.
With his most recent band, The Yell Leaders, Bobby released four LPs and had a songs featured in episodes of TV's "Party of Five" and "Dawson's Creek," and films in Japan, South America and the U.S. The Yell Leaders were named the best unsigned band in their region by VH-1 as part of its Rock Across America 1998 Tour. Most recently, the band contributed tracks to a UK vinyl/CD tribute to the Redskins and collaborated on a track with Italian novelist Enrico Remmert.
He's produced three installments of the "OMCD" series of local music compilations for OnMilwaukee.com and in 2007 produced a CD of Italian music and poetry.
In 2005, he was awarded the City of Asti's (Italy) Journalism Prize for his work focusing on that area. He has also won awards from the Milwaukee Press Club.
He can be heard weekly on 88Nine Radio Milwaukee talking about his "Urban Spelunking" series of stories.