It's taken a long time for Milwaukee's first brewpub to reopen after the pandemic, but when it does it will have a new look, a new menu, a new approach and a new name.
Water Street Brewery, which opened at 1101 N. Water St. in 1987, will reopen on Wednesday, Oct. 26 as The Brewery. It had been closed since 2020.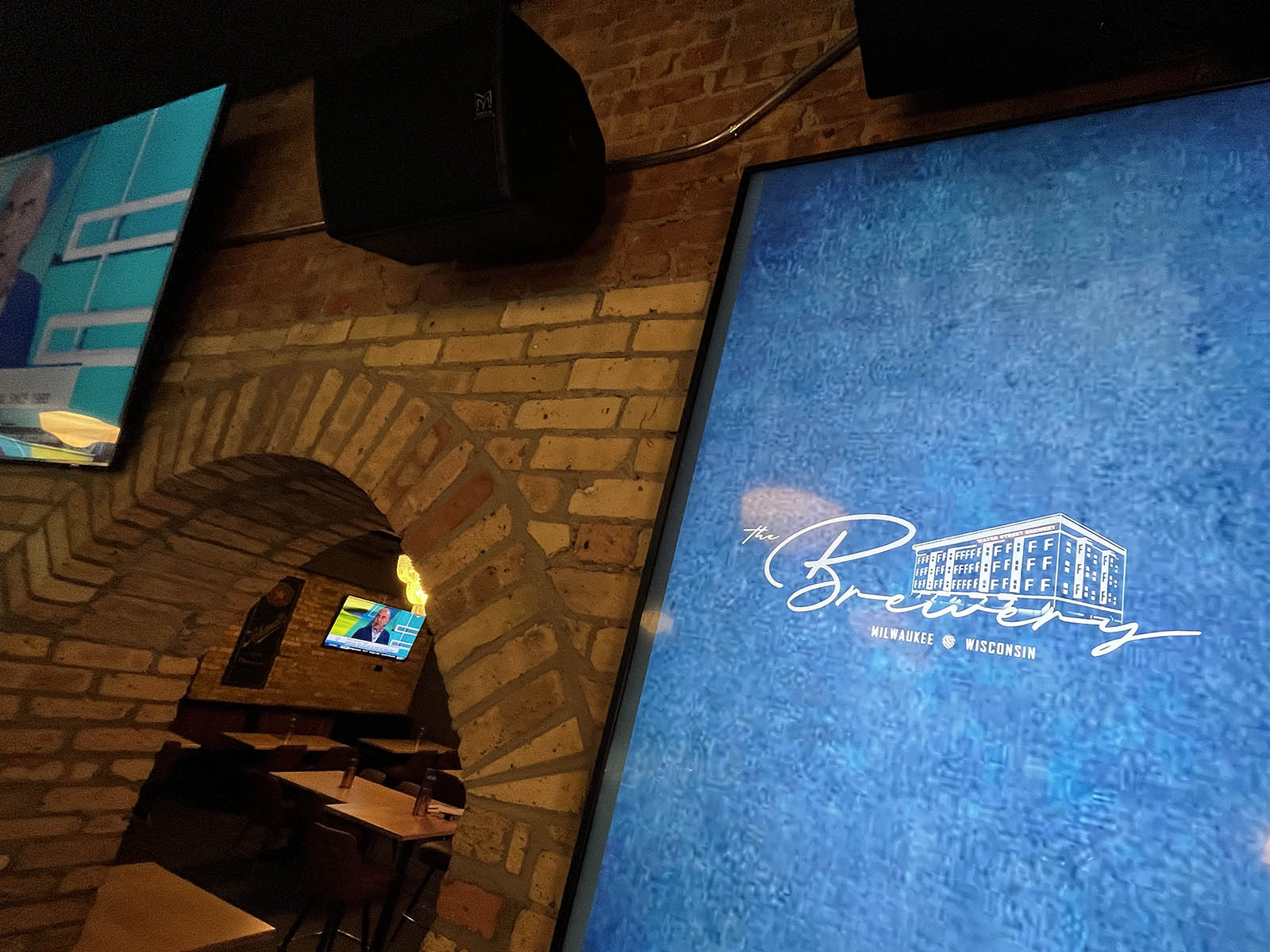 With the help of the design team at HGA Architects, the exterior of the 1889 building has gotten a touch-up with freshly painted details and first-floor window mullions.
"We looked at old pictures and just tried to keep it as historically accurate looking as possible," says co-owner Matt Schmidt, whose family also owns Trinity Three Irish Pubs, The Harp and Vagabond on the same block, as well as suburban Water Street Brewery locations in Oak Creek, Delafield and Grafton.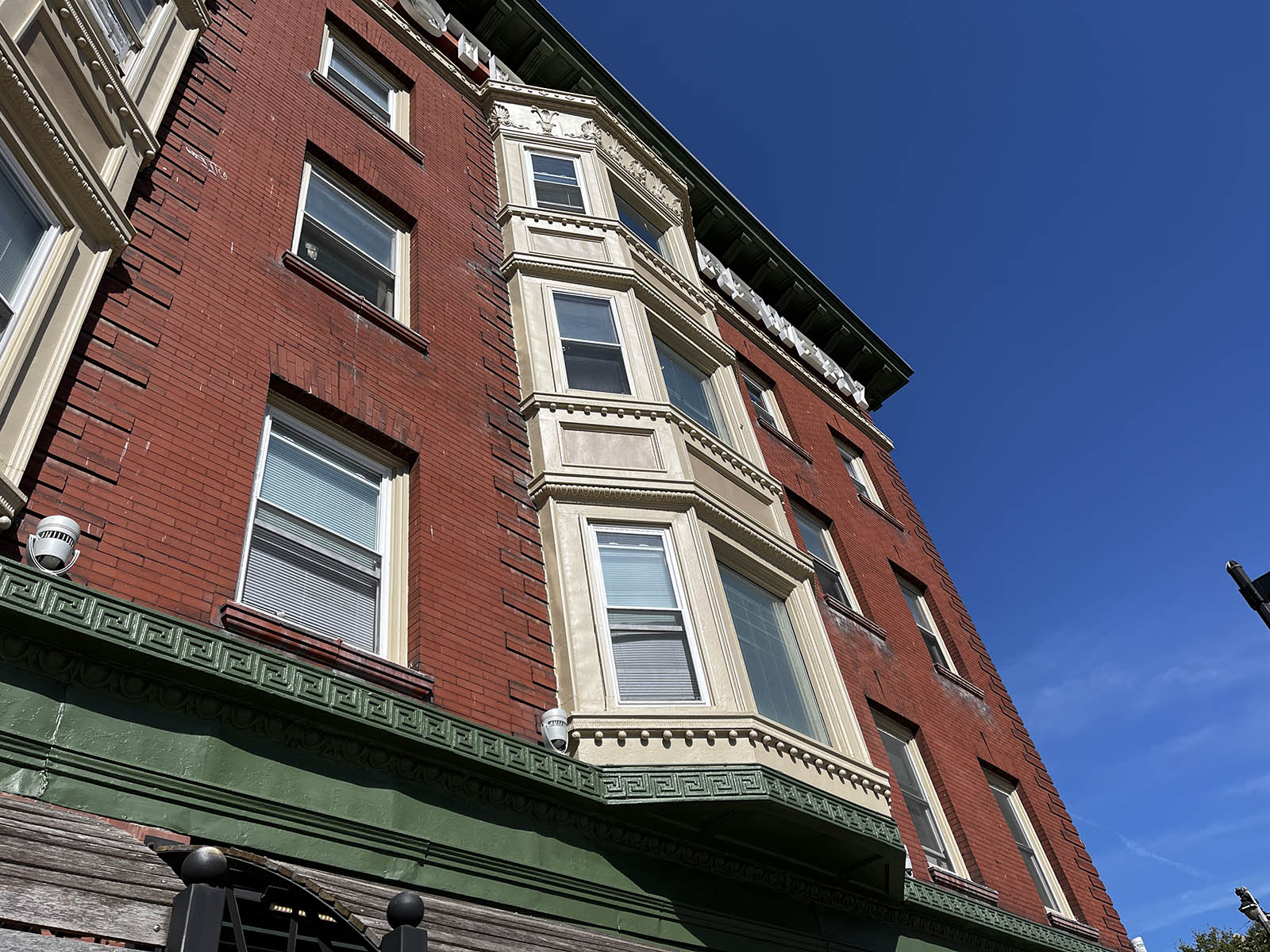 The biggest changes are inside, where there's a new bar top and white oak paneling on the front of the bar, and a new floor. Plus, booths were removed and brick was exposed.
A second bar, with its own walk-in cooler, was added at the back.
Pool tables inhabit a former dining area and there's shuffleboard and a few other games.
There's also some great hop-themed stencil painting (courtesy of House of Rad) and a giant 19th century Milwaukee map mural painted by a local artist that marks the locations of Downtown area breweries.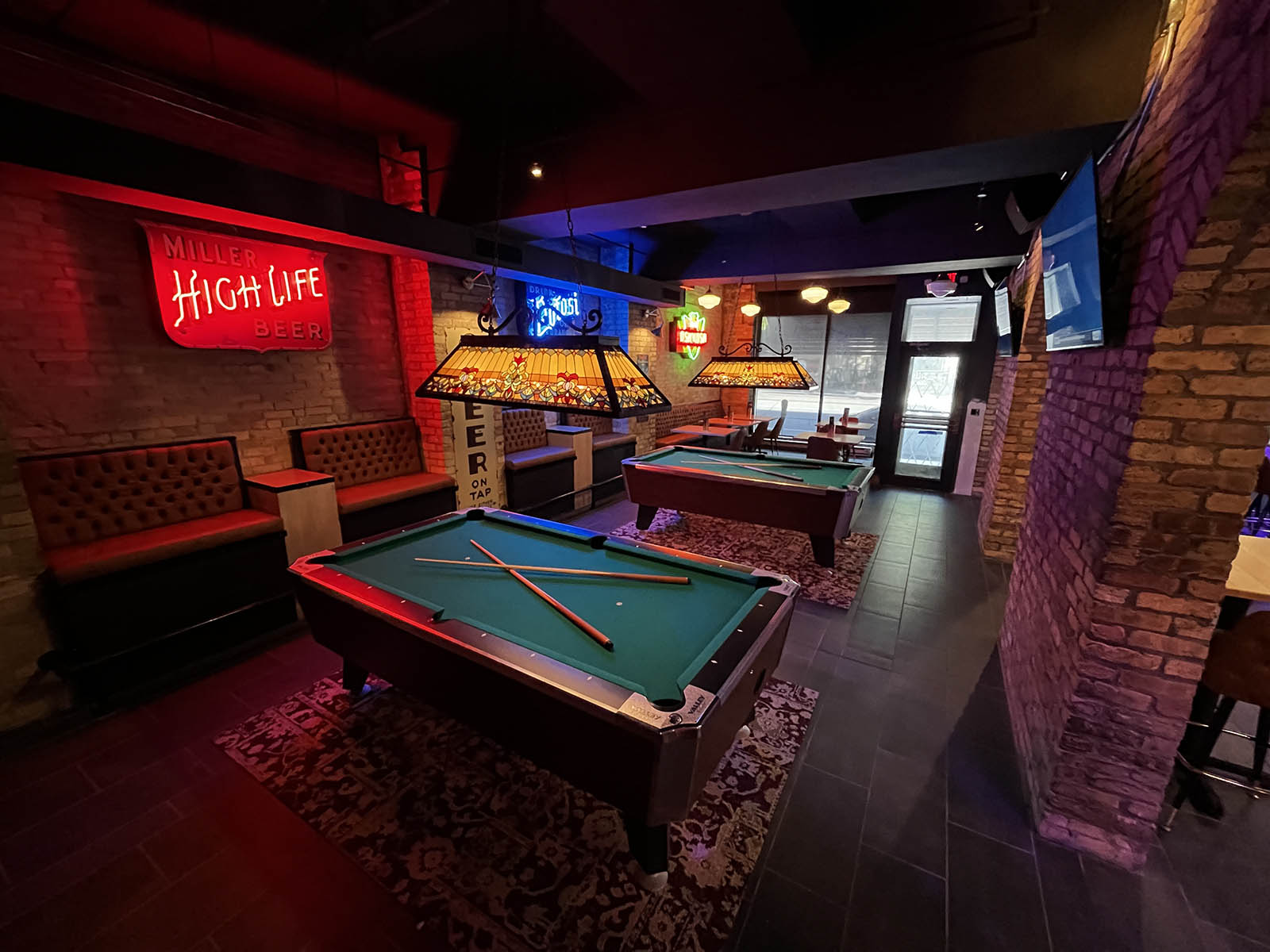 A DJ booth is tucked away – nestled into the wall of vintage beer cans – when not in use, but will often host DJs to keep the place lively and appeal to the younger crowd that frequents the area.
"The idea of The Brewery is it pays homage to this being the first brewpub," says Schmidt, whose father RC started the company in 1974 with the opening of his first bar, the eponymous RC's on North Avenue. "But we also wanted to separate it from the suburban breweries.
"The suburban breweries are more of a sit down restaurants, traditional dining. At this place, we're trying to match to the district. This has become an entertainment district, so the idea is create a lively atmosphere."
The Brewery will also have a new menu that Schmidt says combines some Water Street Brewery favorites – like the scotch egg – with new fare. It will differ from the Water Street Brewery menus at other locations.
"It's going to be small plates," says Schmidt, "and that's part of the reason why we changed the name, too ... to differentiate it."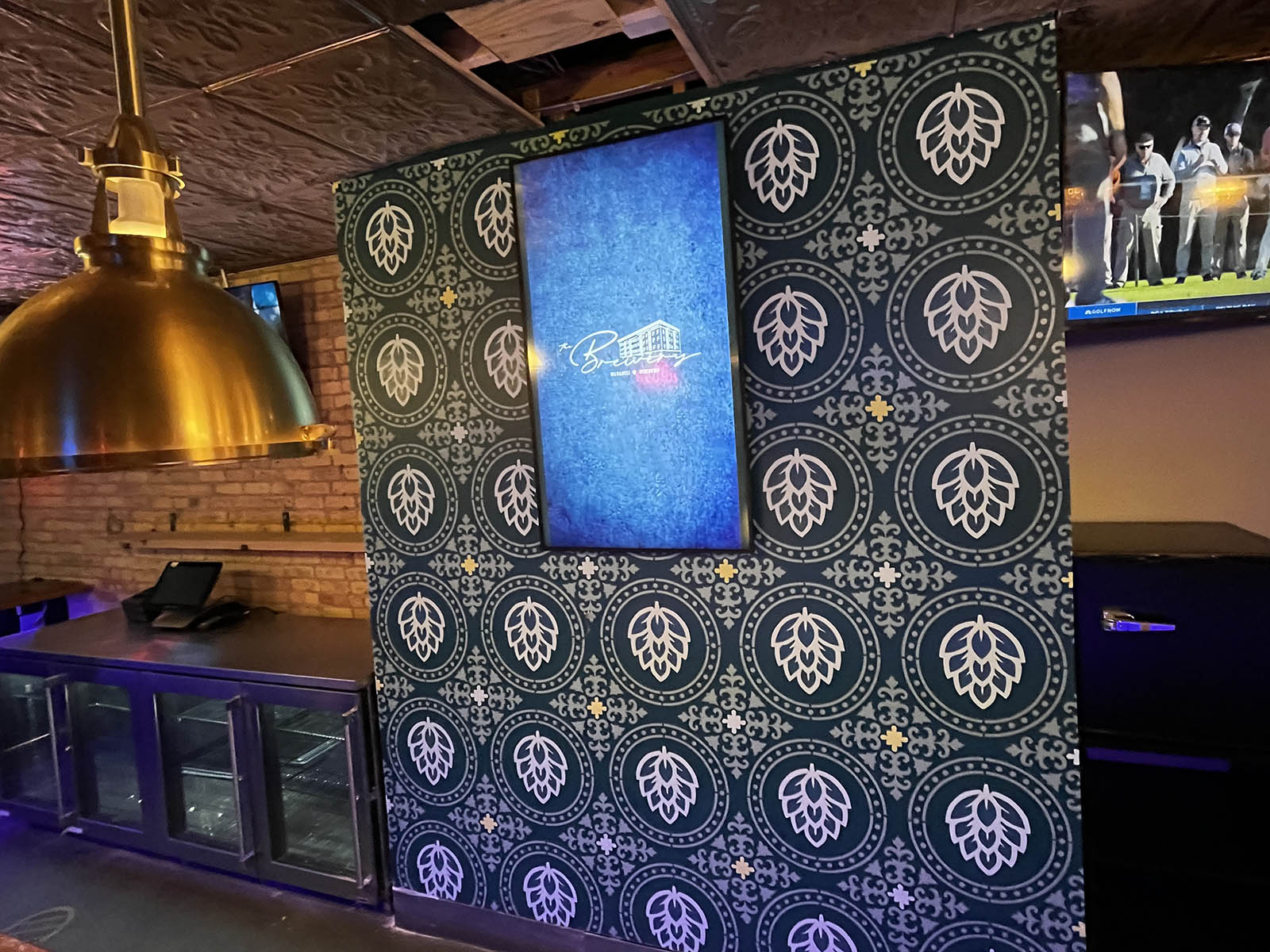 A menu-in-progress shows tuna tacos, cheese curds, short rib empanada and the scotch egg among the numerous small plate offerings.
Larger plates include, among others, options like tuna poke, Indian butter chicken, Hawaiian sliders and "Disco Tots," which are tater tots with a house cheese sauce, pearl onions, red peppers, pepperoncini, ketchup and pepperoncini aioli.
"We tried to be encompassing with the menu with a lot of different flavors and styles," says Schmidt. "We tried to keep it to small plates. Even the large plates aren't huge. The idea is share."
Even the familiar favorites may get a bit of a twist, says Schmidt.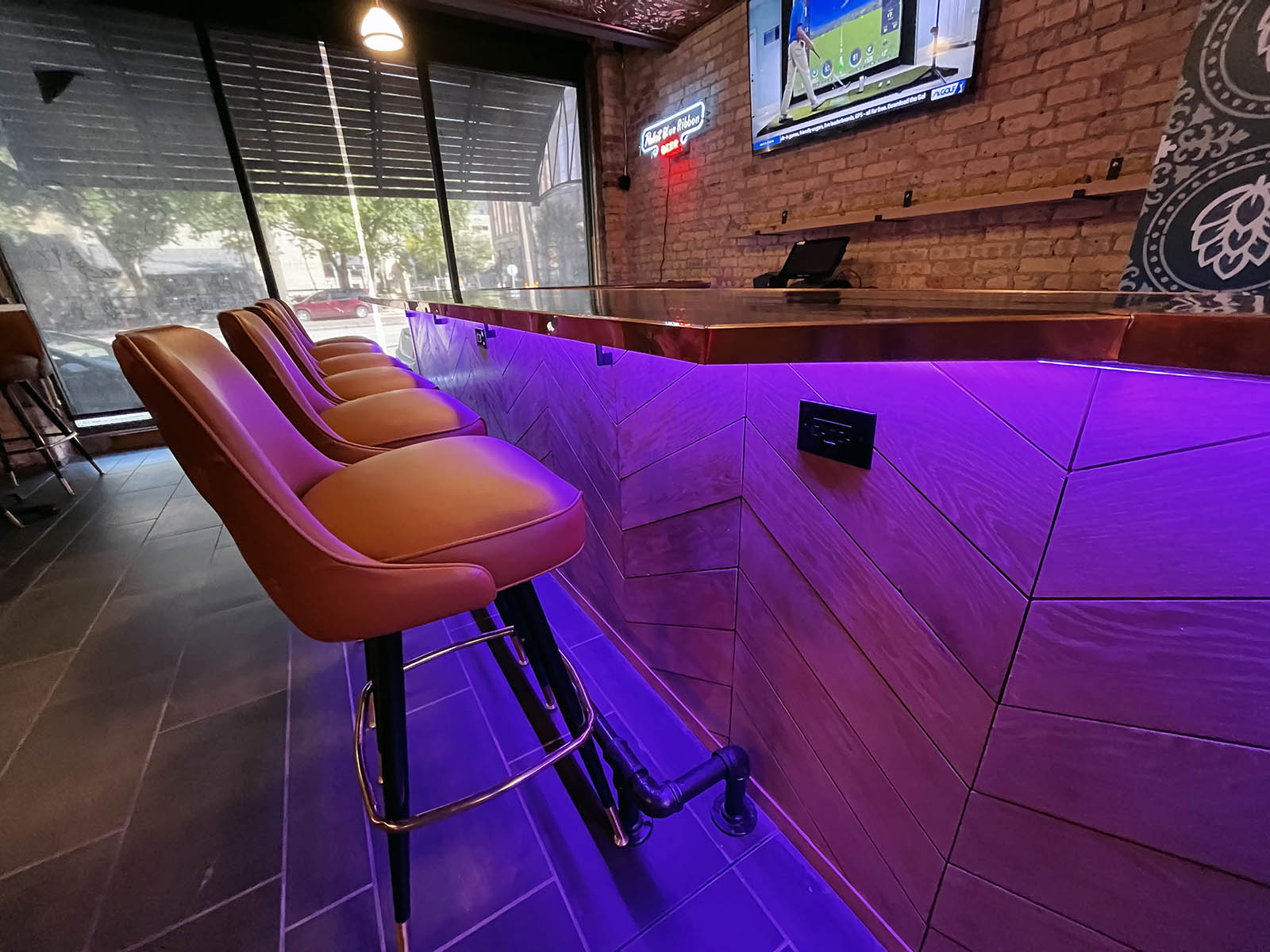 "We did months and months of testing," he notes. "Even something like the scotch egg. It's been on our menu for 30 years, but last week we tried an egg at seven minutes, eight minutes, nine minutes just to tinker with the recipe to make sure it's where we want it."
Another big change will be the absence of servers. Diners can order directly from the table using a QR code, or order at one of the stations at the bar. Runners will deliver the food to the table.
As for the beer, there will be 16 on tap when The Brewery opens, though, at the start, most will be brewed at other Water Street Brewery locations.
The team is working to get the Downtown brew system back up and running, which will take a little time, says brewer George Bluvas III, who has been at WSB since 1993.
"We've still got some electrical stuff we got to hook up," says Bluvas, who adds that the brew system was upgraded with QTS tanks from Oconomowoc not long before the coronavirus pandemic.
"We're hoping for an inaugural brew either as the customers get in here or a couple of weeks before.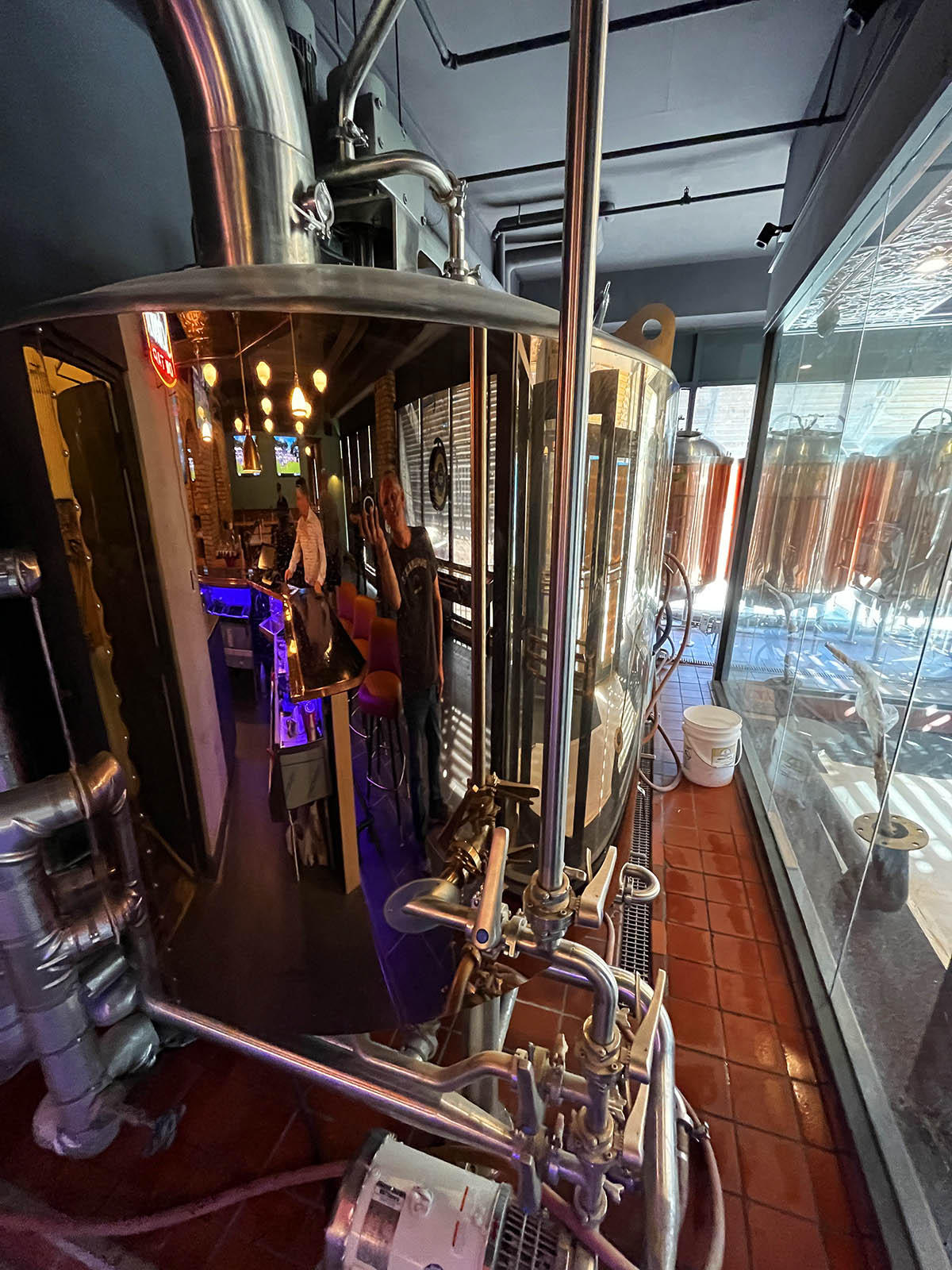 "What's interesting is this is all city steam so it's pretty unique," he adds, when I ask about the system.
"City steam is awesome. Literally, it's like you put 100-degree water in there and then it's 101, 102, 103, (it heats) more than a degree a minute."
Bluvas says the other WSB brewpubs installed boilers to heat their brewhouses.
"We have to fight with them and they're a pain in the bottom."
What can you expect in terms of beer styles?
The year-round flagships will include Victory Amber, a honey lager, Punch You In the Eye PA, a raspberry weissbier, Bavarian Weiss, a root beer and, yes, an Oktoberfest that you can get at any time of year, along with a few others.
At the opening the plan also calls for other brews, including a pumpkin pie ale, Belgian Rose, a black IPA, a Czech honey pils, a chocolate coconut stout, a grapefruit IPA, berry hibiscus seltzer and a few more.
Some others you can expect to see in the near future are an imperial stout, a double IPA, a shandy, an Italian grape ale and even a mead.
While the changes at The Brewery are dramatic, the place still feels familiar. The main bar is in the same place, as is the brewhouse – right inside the entrance – and the collection of breweriana is not only back but expanded.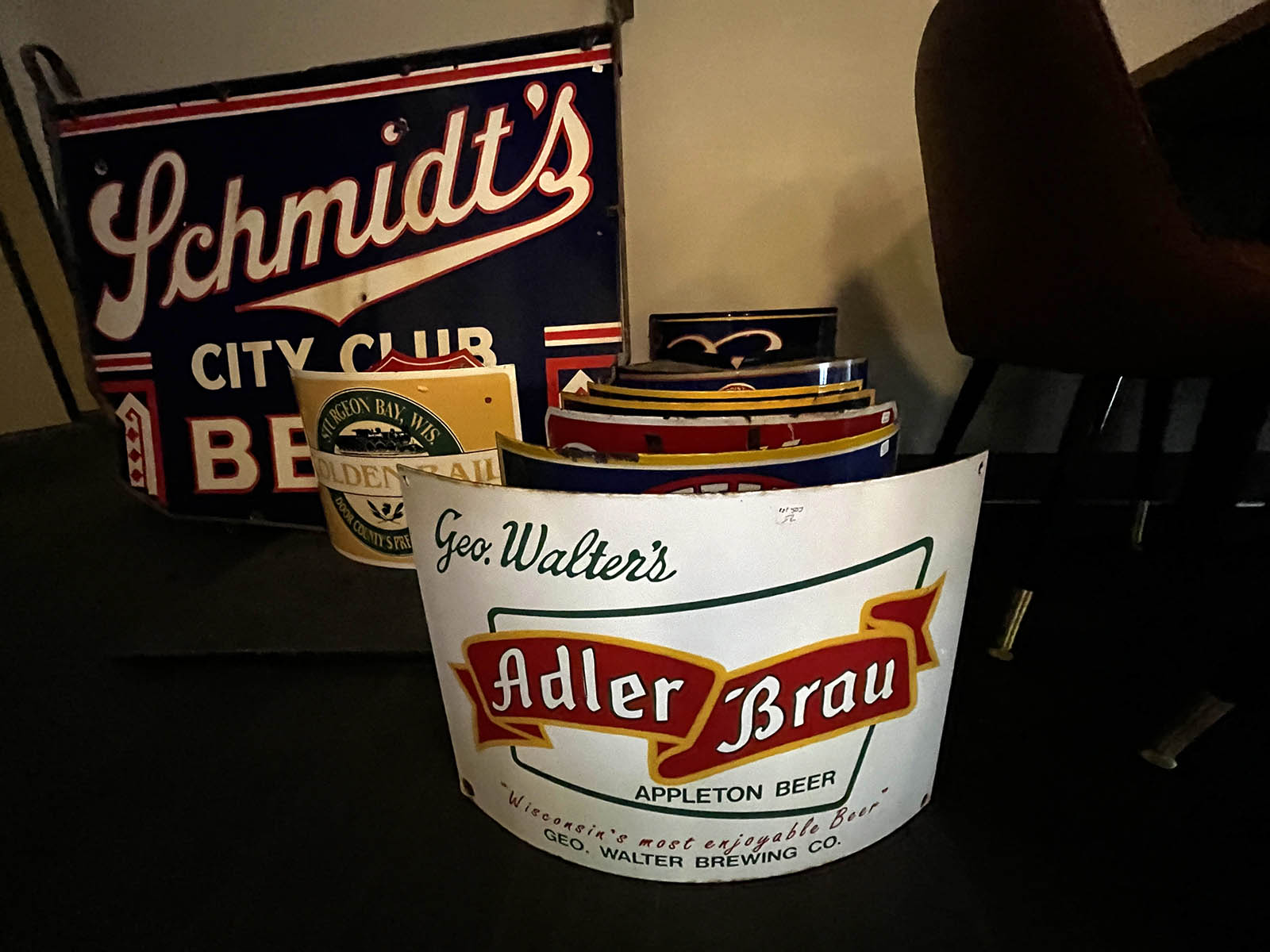 There are framed original brewery posters, metal corner signs from tied houses, neon signs, branded objects from taverns and more, all collected by RC and Matt Schmidt after they got started by buying a big collection.
"That collection was massive and that started us off maybe 20 years ago," recalls Matt Schmidt. "And then my dad and I have been to a bunch of these auctions throughout the state. There's big ones in Tomah, and we'll go up there and try and find these things.
"We try to stick to Wisconsin (with) all the memorabilia."
There's stuff from Pabst and Miller and Blatz and Schlitz, but also Falk and Lithia and Husting and Leinenkugel's, as well as small, long-departed breweries almost no one remembers anymore from all across the state.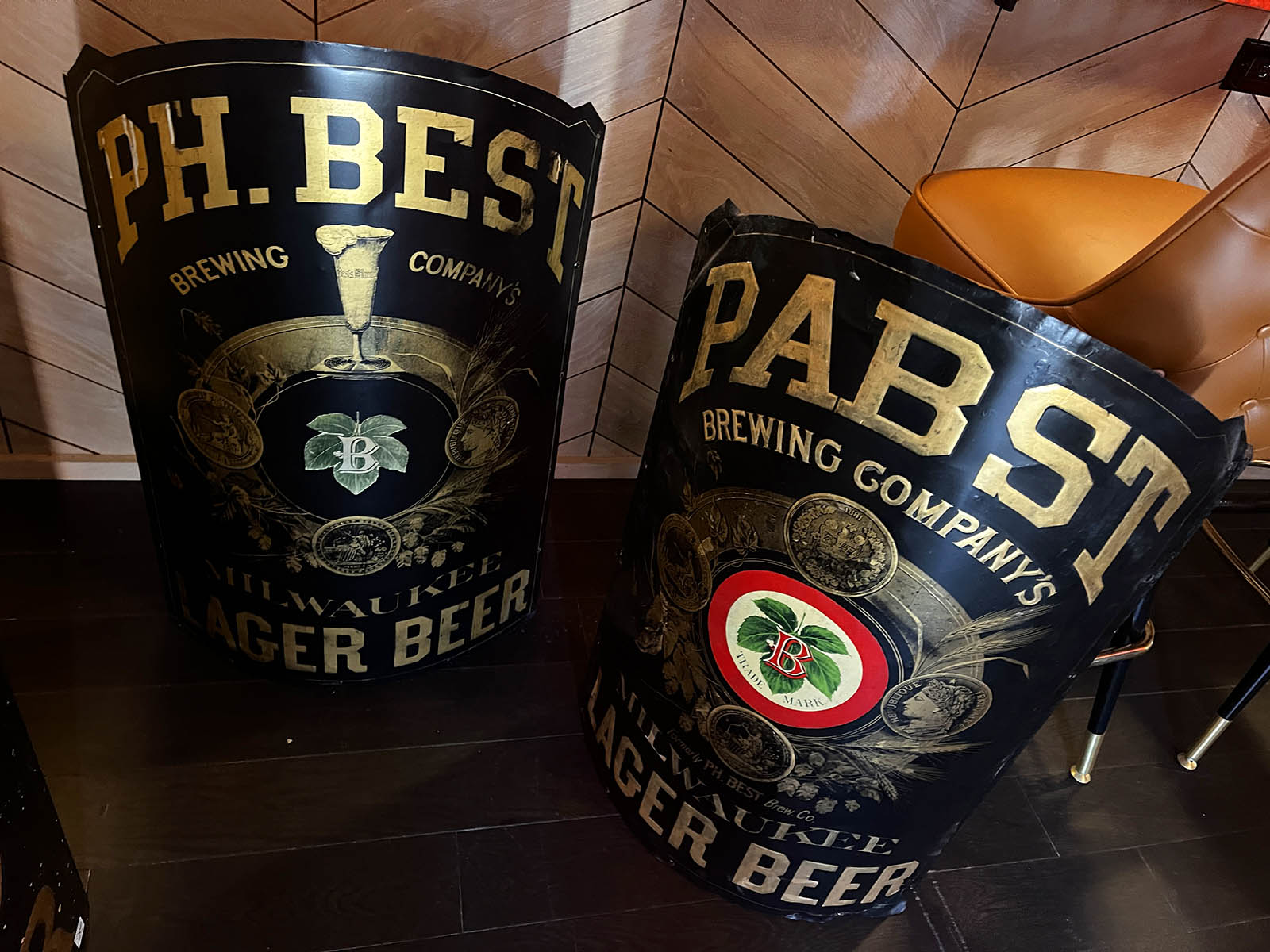 So, why, when all the other Water Street Brewery locations have been open again for a long time now, has it taken so long for the original brewpub to come back online?
"I think a few reasons," says Schmidt. "One is we own this building and, fortunately, all the (apartments) upstairs are rented, so that helped with some of the cash flow. But in 1987, Water Street Brewery was cutting edge.
"As we went through this process, it started with, 'well, let's just change the tables and paint.' And we said 'that's not good enough, let's do more. Let's do like we did with Water Street Brewery in '87 was and really make a statement.' And it took us a long time.
"Water Street Brewery as a restaurant in this spot was doing OK, but we just thought we could do better, and we did take our time, for sure."
Difficulties in getting contractors and materials also slowed the process, as did struggles with staffing, which led, in part, to the idea for using runners to deliver food that customers order themselves.
"We're finally at a point at most of our locations that we're close to fully staffed," says Schmidt, "and, actually, at a couple places Downtown we've got extra people, especially kitchen staff, that we're grooming to bring over here."
Schmidt says the new look, the new menu and the new approach were ways to help guarantee the future of one of the city's longest-running restaurants.
"In the bar and restaurant industry, things are cyclical and for a brewpub to last that long, 1987 to 2020, that's a long time," he says. "I think that's a testament to quality of food, the quality of our beer, the kind of place we run.
"I think COVID opened our eyes to a lot of things, and making the change to match this entertainment district was an important step that we needed to take."
Born in Brooklyn, N.Y., where he lived until he was 17, Bobby received his BA-Mass Communications from UWM in 1989 and has lived in Walker's Point, Bay View, Enderis Park, South Milwaukee and on the East Side.
He has published three non-fiction books in Italy – including one about an event in Milwaukee history, which was published in the U.S. in autumn 2010. Four more books, all about Milwaukee, have been published by The History Press.
With his most recent band, The Yell Leaders, Bobby released four LPs and had a songs featured in episodes of TV's "Party of Five" and "Dawson's Creek," and films in Japan, South America and the U.S. The Yell Leaders were named the best unsigned band in their region by VH-1 as part of its Rock Across America 1998 Tour. Most recently, the band contributed tracks to a UK vinyl/CD tribute to the Redskins and collaborated on a track with Italian novelist Enrico Remmert.
He's produced three installments of the "OMCD" series of local music compilations for OnMilwaukee.com and in 2007 produced a CD of Italian music and poetry.
In 2005, he was awarded the City of Asti's (Italy) Journalism Prize for his work focusing on that area. He has also won awards from the Milwaukee Press Club.
He can be heard weekly on 88Nine Radio Milwaukee talking about his "Urban Spelunking" series of stories.