I still remember the sense of normalcy I felt the first time I dined out during the pandemic. I'd subsisted on take-out for nearly a full year (barring the occasional meal on a restaurant patio), holding out for the promise of the COVID-19 vaccine, which I hoped would bring an end to what had begun to feel like a plague. And while that first meal still felt a bit like leaping headlong from a nebulous cliff, it also came with an odd sense of liberation.
Admittedly, a few of those inaugural experiences were frustrating. As I'd suspected, much had changed. Menus were abbreviated, staff felt strained and it was obvious that some kitchens weren't quite operating full steam. But, man, I'd missed the experience of being out in the world, sipping a glass of wine and enjoying beautiful plates of food. I'd missed the familiar faces of restaurant staff, many of whom had only recently returned to their posts. And I was encouraged by the sense of hope I saw in their eyes, as they reclaimed their hospitality muscle memory after months away.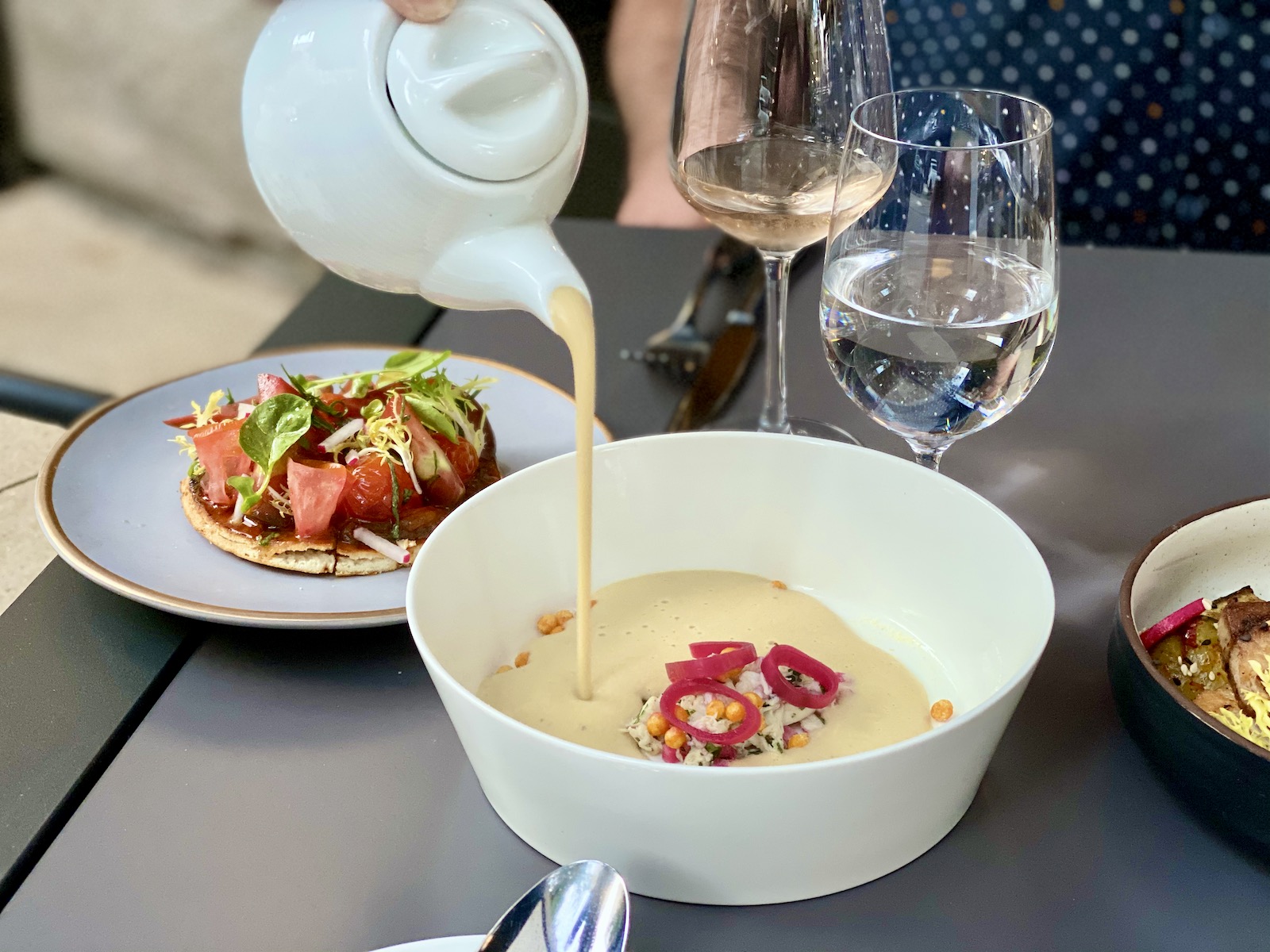 By late July, of course, that hope had waned. The Delta variant raised its ugly head and the CDC adjusted their stance, recommending that people wear masks inside again. Adapting was easy. Masks are a small thing. Plus, it was summer, so patio dining was a welcome alternative. And despite observing the staff shortages which grew worse as more restaurants opened, I clung to the hope that restaurants could still have a great summer, fall and winter, giving them a bit of a head start as they moved into the slow, winter months.
For some, things did get better. And yet, supply chain issues kept menus smaller. Food prices continued to rise … and then Omicron arrived, preying on everyone it found, including many who were – by then – double vaxxed and boosted. Friends and colleagues got sick. Restaurants began to shutter (again). My hopes fell. The hurricane of COVID wasn't over.
And here we are
As we move into a new year, it's a great time to consider what that means. Despite any hope to the contrary, the world of dining has changed. So have the lives of those who work in any and all aspects of the restaurant industry. In turn, the part that diners play must change as well.
Hospitality isn't a one-way transaction. We all play a role. And as we navigate the seemingly unending evolution of the restaurant industry, it's also the perfect opportunity to contribute what we can by becoming better diners overall.
This is a guide I've created for myself, to remind me of best practices for navigating our new world – from making reservations and handling dietary restrictions to best practices for tipping – but it's also a guide that I hope you will consider using as you support our local restaurants.
After all – even as we move forward – there is likely a long road ahead of us. If economists are right, it could take many years for restaurants to rebound from the damage they've incurred as a result of the pandemic. In the meantime, it only makes sense for all of us to try our best to be better guests at their tables.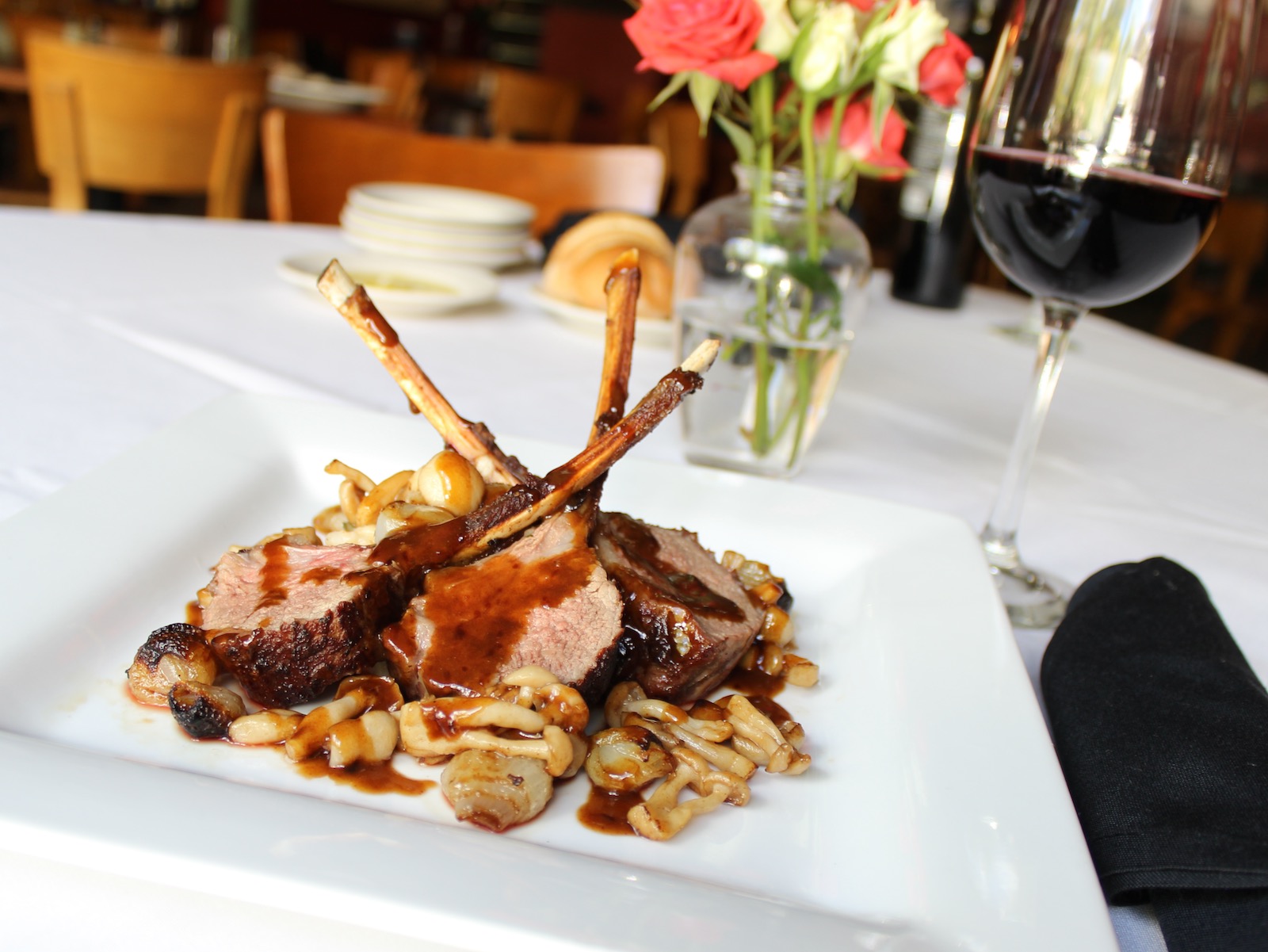 First and foremost: Dine out.
Can you commit to shifting some of your grocery dollars to dining dollars? If you can, now is the time to do it. Winter 2022 poses even more of a threat to our dining scene than any previous time during the pandemic.
January, February and March are always the slowest months for restaurants, who (even in a good year) often make it to the spring by the skin of their teeth. Many thanks to the Omicron variant (which has already begun to wreak havoc on the industry), locally owned restaurants are heading into their slow season with yet another handicap. And they are doing it without the benefit of government relief that many had last winter. Undoubtedly, this year will be the toughest yet, as restaurants have already been forced to close or scale back due to a lack of staff.
Whether you commit to grabbing take-out a couple times a week or dining in (at a locally owned restaurant), your support will be the one thing that gets restaurants through the winter this year. Without support, we are very likely to see a slew of unexpected permanent closings. And no, that's not hyperbole.
Need a place to start? Here's my list of 52 must-try restaurants for 2022.
We are not always right.
There have always been horror stories shared among restaurant workers about terrible tippers, outrageous behaviors and experiences with rude, entitled guests. But talk to anyone who has worked through the pandemic and you'll likely hear that things have gotten even worse.
People appear more impatient than ever when they have to wait … be it for a table, for service, or for their food. Guests are more likely to call people names, complain about their menu choices and withhold tips. Some have even lashed out in blatant disregard for the safety protocols in place at area restaurants.
Somewhere along the way – likely goaded by the notion that, as customers, we are always right – we've jumped the rails.
In today's world, it's more important than ever to remember that we aren't always right. We're human. And no one – not even a service industry worker – is obliged to put up with our temper tantrums.
Patience is a virtue.
On the other hand, the old (but not outmoded) adage that "patience is a virtue" is spot on. When restaurants are short-staffed, that might mean hour-long waits for take-out. It might mean waiting a bit longer for a table. In many cases, it might mean making a reservation (and not always for the time or day we'd prefer).
Everyone in a restaurant is doing their best to give you the best possible experience they can. Let's not make it even harder for them than it already is.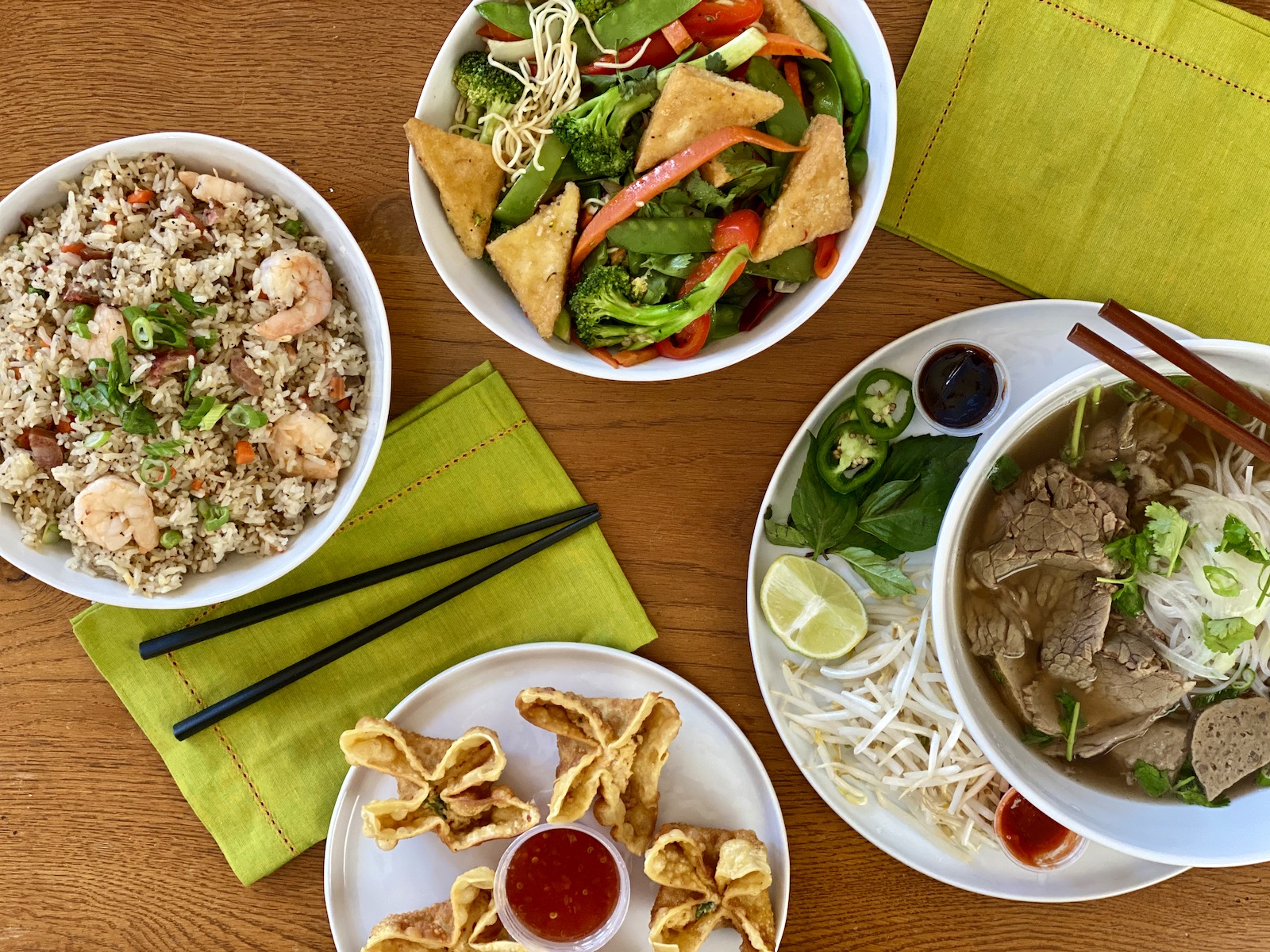 Respect reservations.
Please be respectful when you make a reservation. Yes, emergencies happen. Sometimes we have no choice but to cancel a reservation we've made. But please don't do it on a whim. And please (more than anything), do not be a no show. Restaurants simply cannot sustain the financial losses of no-shows, particularly right now.
Restaurants that take reservations use them to plan out the amount of food that they order. They also depend on the income from reserved tables to pay both their employees and their bills.
Showing up for your reservation (on time) or taking a moment to cancel it in a timely fashion (if needed) are both tangible ways to show support (and respect) for the restaurant community and the work that they do.
Got allergies? Think ahead.
Allergies are a serious matter, and every restaurant worth its salt cares about accommodating diners who have them. Most will go above and beyond if they can. But, they can't do so unless we give them the tools they need to do so.
Telling your server you have an allergy when you sit down to place your order is not sufficient. Now, more than ever, restaurants need to plan ahead. They also need to be given the opportunity to tell you if they can't adequately accommodate an allergy due to the cost of added ingredients or the availability of those ingredients. That means calling the restaurant before we visit to make sure they can accommodate us (preferably at least a day or more ahead of time).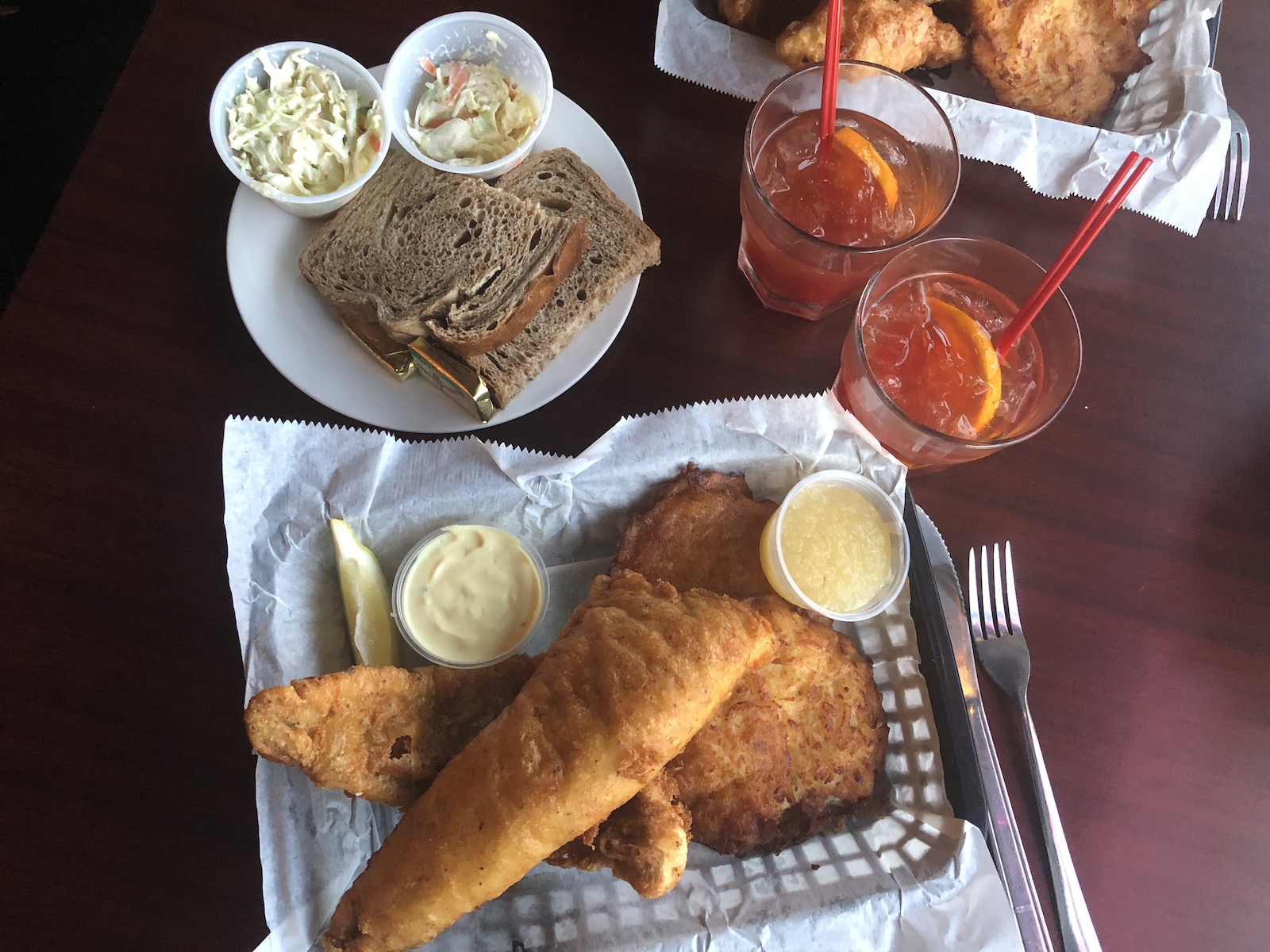 Toss those online reviews.
A bad experience at a restaurant sucks. I know it. You know it. We've all been there. And yes, it's a complete downer when you've spent your hard earned money on an experience that falls below expectations.
Unfortunately, as tempting (and potentially cathartic) as it is, blasting the restaurant in an angry Facebook post or online review is far from the most productive way of dealing with the disappointment. That experience still sucked, but now the restaurant will likely lose business over it. No one wins.
A better idea? Give the restaurant a chance to fix it. We should all get better at sharing constructive feedback with management. And we should do it before we leave the restaurant (or – in the case of take-out, perhaps over the phone). The fact is, restaurants are in the business of providing hospitality. They strive to deliver good (if not stellar) experiences. And most places will go out of their way to ensure that one bad experience doesn't have a chance of being repeated over and over again.
Higher prices reflect the times.
It's disappointing not to see your favorite dish on a menu or to find it there, but see that the price has doubled... But both smaller menus and higher prices are likely to stick around. Staffing shortages (less help in the kitchen), supply chain issues (unavailable items) and the rising cost of goods (from cooking oil to produce) all contribute to the pared down menus and higher prices we're seeing at most restaurants (and, quite frankly, even at grocery stores).
No one in the industry is trying to gouge customers by artificially inflating prices. In fact, many restaurants are swallowing costs (and making less as a result) in an effort to retain customers.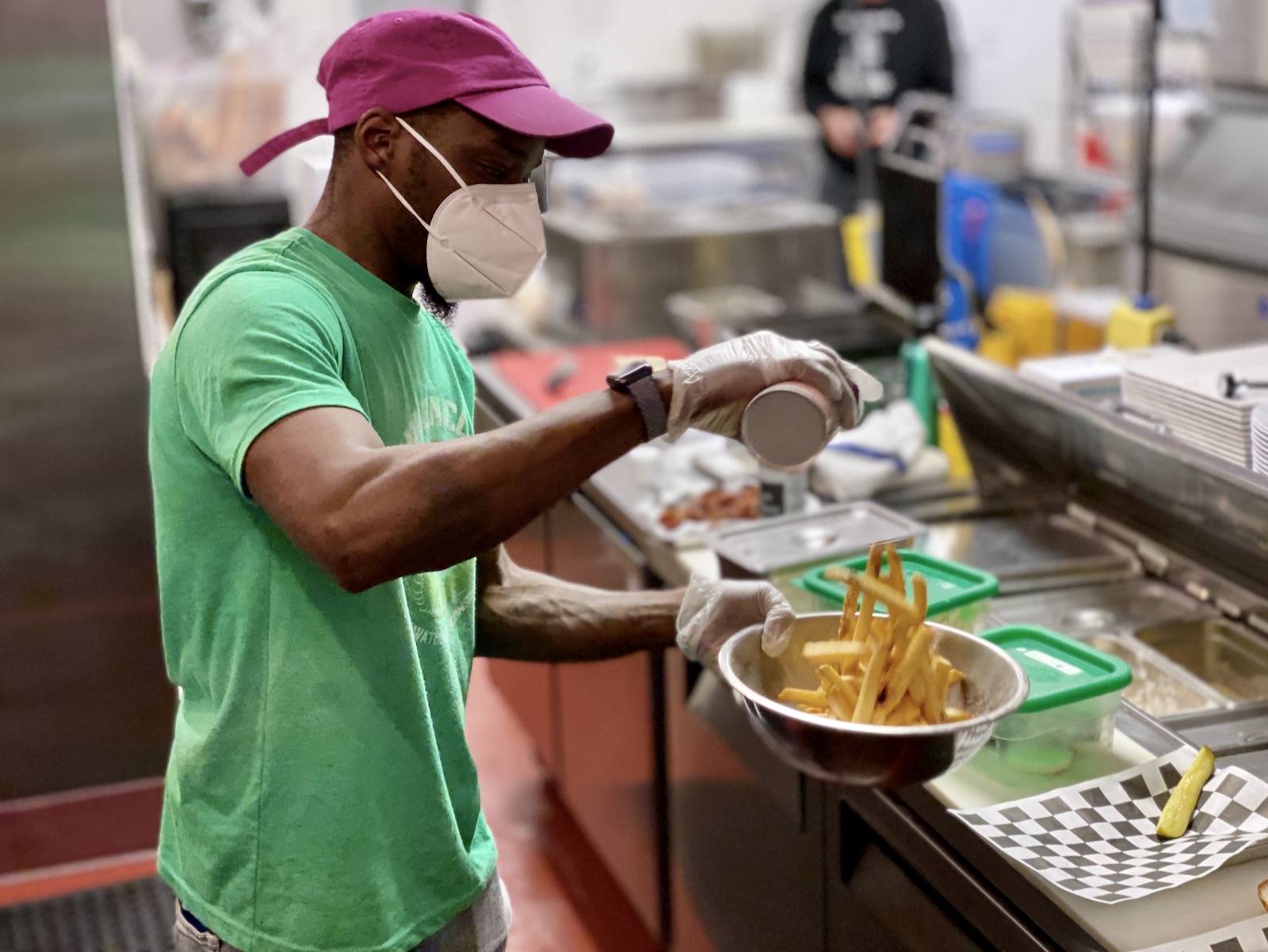 Tip big or go home.
It used to be that tipping 20% was seen as generous. That's no longer true. In today's world, 20% is pretty much the baseline (especially if your check is small to begin with). And that's true for indoor dining, patio dining and, yes, even take-out and delivery (many of those workers also make $2 an hour). It's also important to remember that you are paying for a service; someone is cooking, packaging, serving, clearing your table, etc.
One can argue that restaurants should just pay workers more. And yes, in an ideal world, we'd simply do away with the subminimum wage and pay workers a fair, liveable salary. But, right now, many restaurants are not in a position to do that (without raising prices to an untenable level). And until we get there, it's important to remember that tips have a huge impact on restaurant workers' lives.
At the end of the day, tips contribute to the financial survival of another human being. And that alone should be reason enough to put down a little more cash at the end of our meals.
In the end, don't be an asshole.
These are tough times for everyone. Restaurants have been through hell and back over the past 20-plus months. Diners are frustrated and anxious (and yes, sometimes we're just plain hangry). But – as simple as it sounds – it pays to be kind.
No, being kind is not going to solve all the problems that have come along with the COVID pandemic. However, the grace we choose to afford service industry employees, restaurant owners and chefs might just keep them motivated to strive for another day.
And – in the end – approaching this pandemic one day at a time, with a sense of gratitude, is going to go a long way in getting all of us to the other side.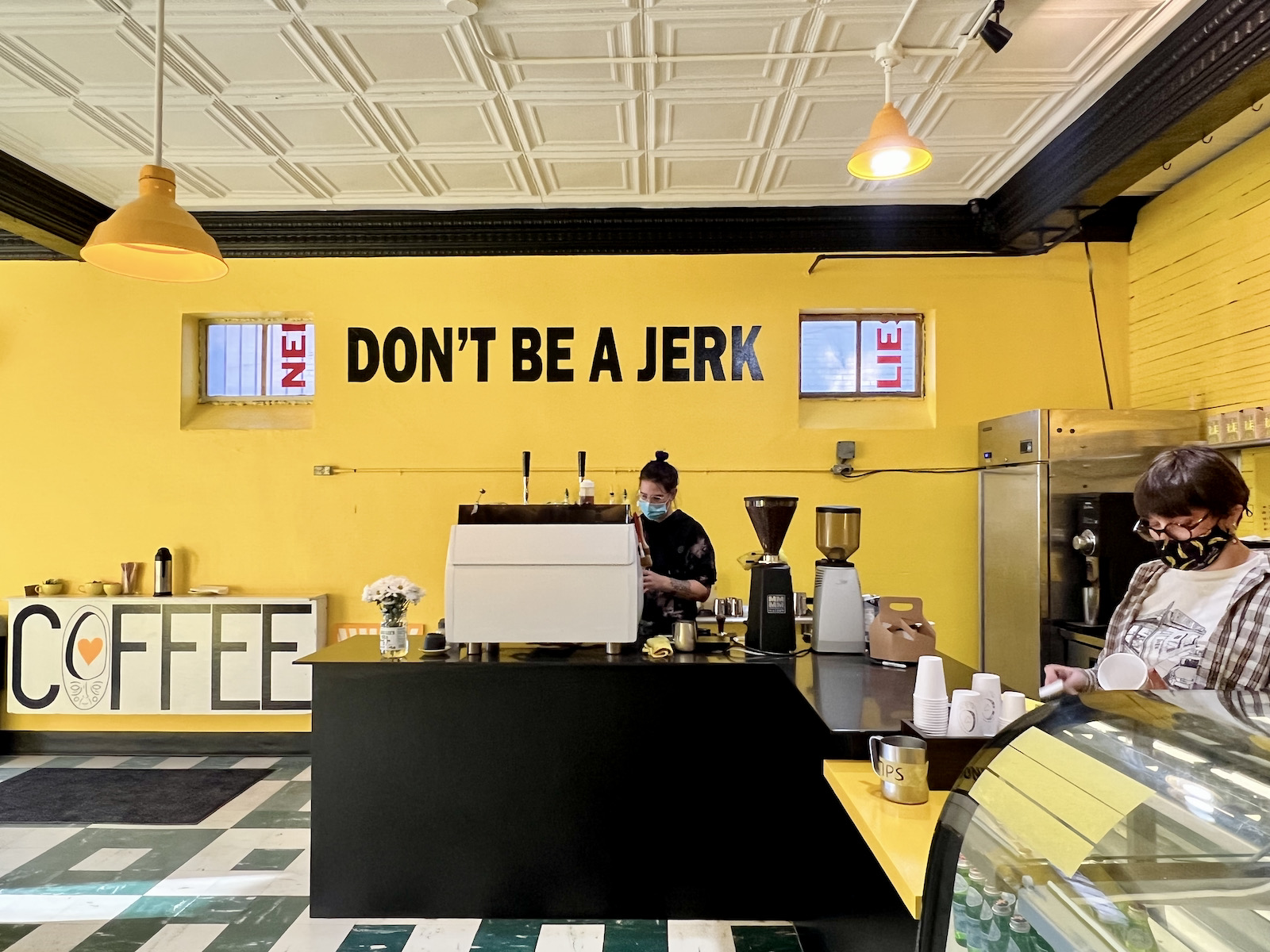 Lori is an avid cook whose accrual of condiments and spices is rivaled only by her cookbook collection. Her passion for the culinary industry was birthed while balancing A&W root beer mugs as a teenage carhop, fed by insatiable curiosity and fueled by the people whose stories entwine with each and every dish. She's had the privilege of chronicling these tales via numerous media, including OnMilwaukee and in her book "Milwaukee Food." Her work has garnered journalism awards from entities including the Milwaukee Press Club.
When she's not eating, photographing food, writing or recording the FoodCrush podcast, you'll find Lori seeking out adventures with her husband Paul, traveling, cooking, reading, learning, snuggling with her cats and looking for ways to make a difference.