This article is a partnership with Samsung to bring to life some of Wisconsin's most notable roadside attractions. It first ran in 2021.
While many cities like Portland and Austin have campaigns to "keep it weird," Wisconsin cities offer plenty of charming oddities without even trying. Not only do we have our own peculiar language with words like "bubbler" and "ope!" but we also have original traditions like eating raw ground beef at Christmastime and serving our Bloody Marys with a side of beer. But perhaps it is 'Sconnie's unusual places and wonderfully wacky attractions that make it unlike anywhere else in the world.
Recently, with our new sleek-and-sexy Samsung Galaxy S21 Ultra 5G phone – featuring a five-lens camera that practically took incredible photos by itself (!) – and a topped-off tank of gas, we set out to document some of Wisconsin's weirdest spots. And by "weird" we mean awesome because, as a wise man once said, "The trouble with normal is it only gets worse."
We started our Tour de "Wiscoddities" at Dr. Evermor's Sculpture Park in North Freedom, Wisconsin. The fantastical outdoor gallery features hundreds of installations that range in size from minuscule to monstrous and were made from discarded metal objects by the late salvage yard operator and artist, Thomas Every – aka "Dr. Evermor."
Dr. Evermor passed away in April of 2020, and the art park is now managed by his daughter, Tya Kottler, and former wife, who prefers the moniker "Lady Eleanor." Evermor chose this honorific title for her early in the couple's 55-year partnership (they were legally divorced in 1997, but continued to live and work together until his death).
The largest sculpture in the park, called "The Forevertron," towers more than 50-feet into the air and, like all of Evermor's art, is constructed from scrap metal, automobile parts, rusty tools, boat propellors, musical instruments, vintage utensils, springs, tubes, washers, screws, ancient machinery and an array of other materials like an old decontamination tank from NASA.
The New Dual Zoom lens system on my phone was made for experiences like this. It made honing in on the details of these incredible sculptures faster and easier than my last phone camera and took super sharp pics. (The manual later told me this was in part due to a 10MP Dual telephoto lens and enhanced Super Resolution.) The "zoom lock" feature helped me stabilize shots so you couldn't tell I drank a super-slurp-sized gas station coffee on the way.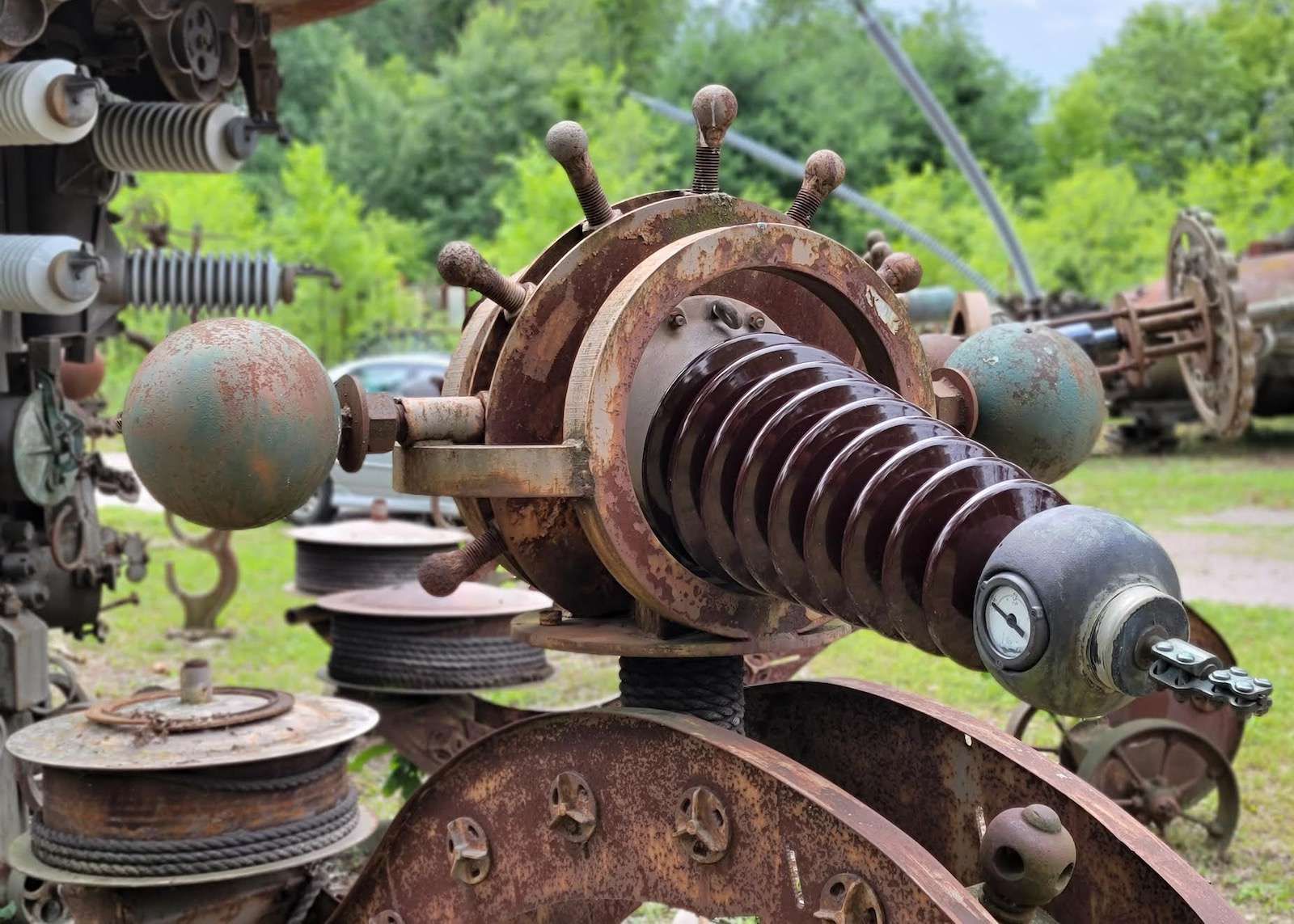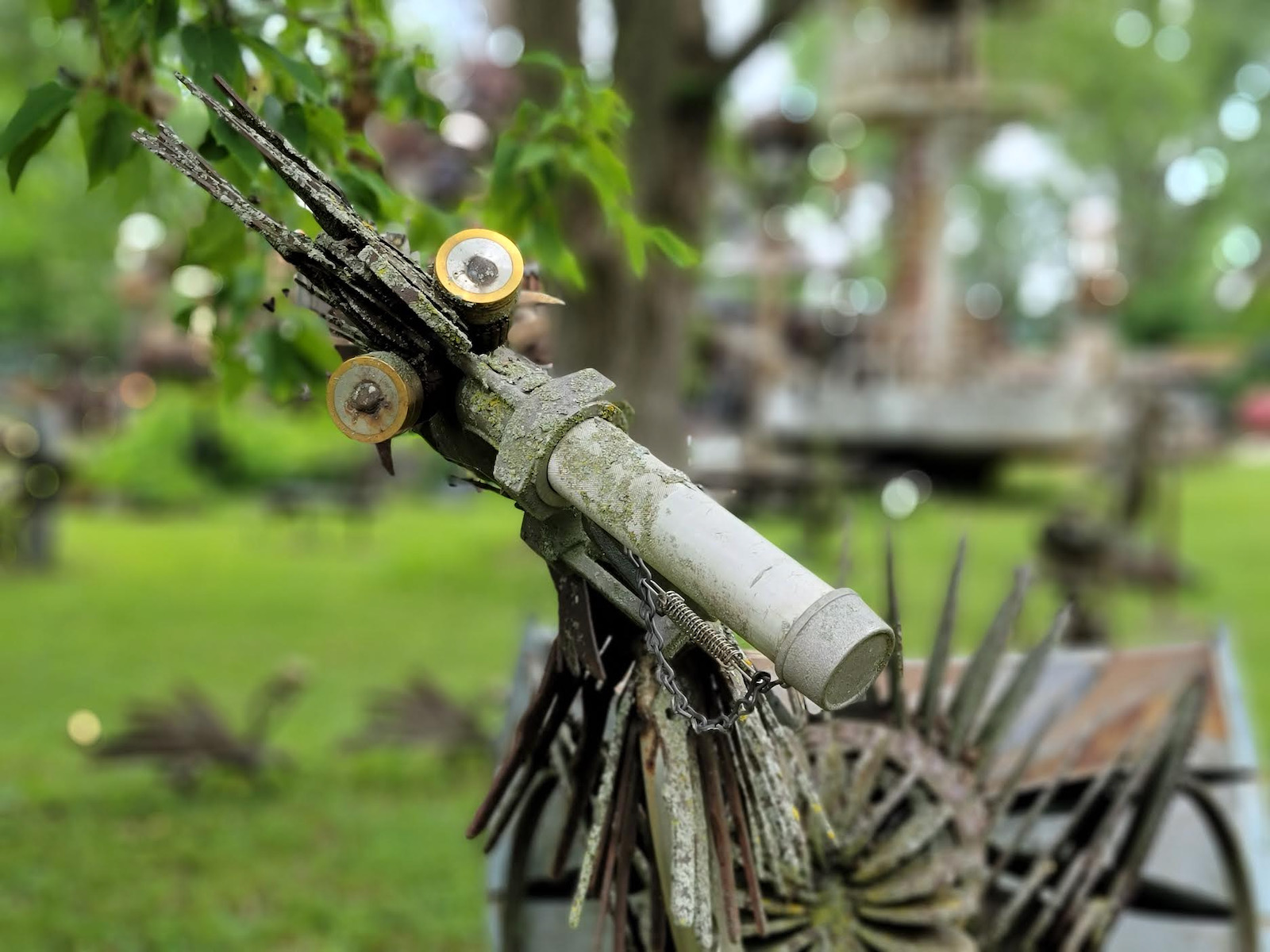 According to Kottler, the purpose of the eccentric Evermor's Forevertron was to "perpetuate himself back into the heavens on a magnetic lightning force beam inside a glass ball, inside a copper egg."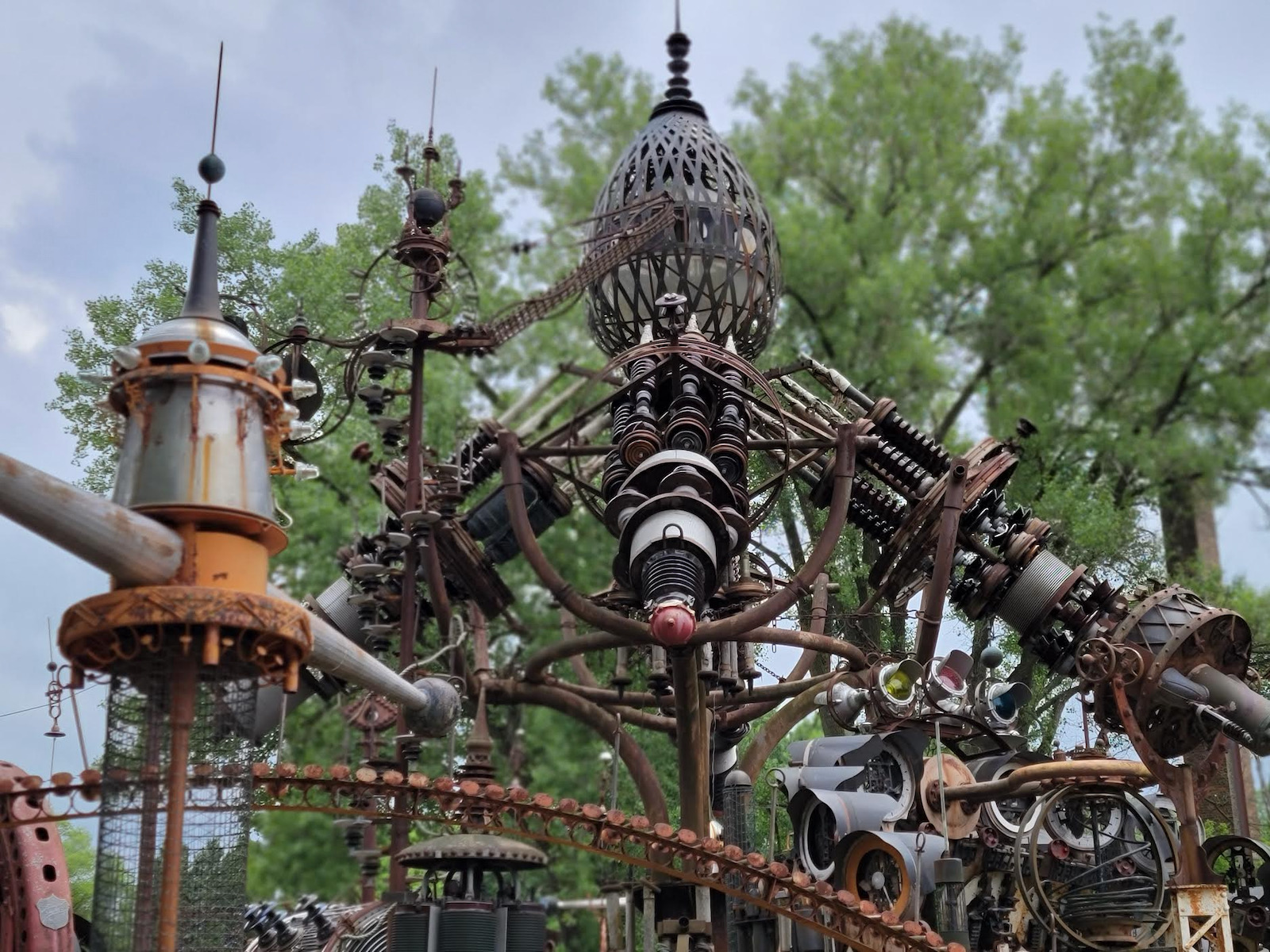 "The Forevertron runs on level 7 love energy which is the most powerful, purest energy there is," says Kottler.
Many of the steampunk-esque sculptures resemble animals, birds and bugs, including a 17-foot-tall spider named Arachna Artie.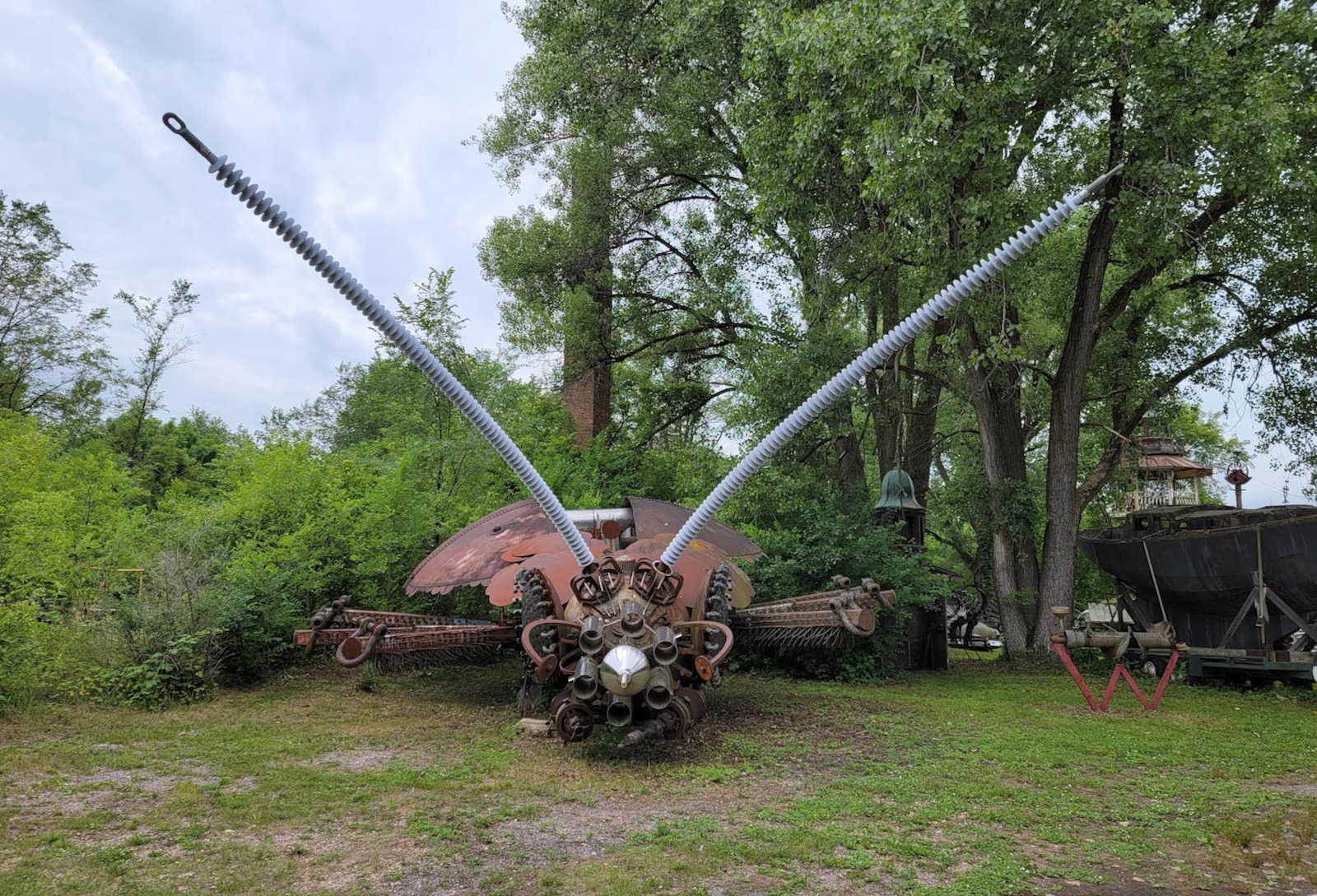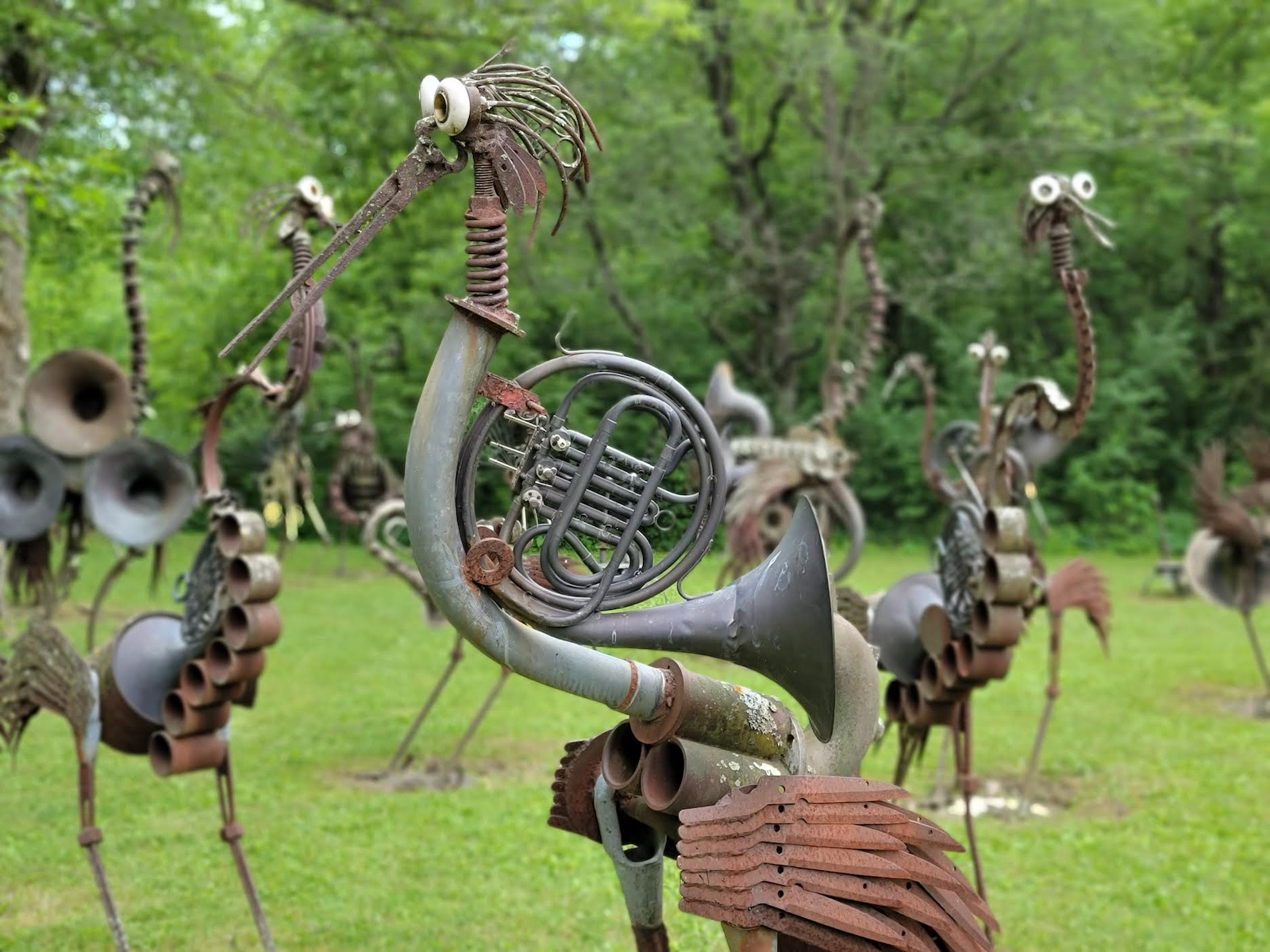 The Epicurean, the first sculpture Dr. Evermor built in 1976, is Lady Eleanor's favorite because it doubled as a barbecue grill that Evermor enjoyed firing up to feed family, friends and employees.
Despite his whimsical view of the world and his desire for intergalactic peace and love, Dr. Evermor struggled with anger issues, lawsuits, tax evasion and jail time. But his inclusive, creative spirit is all that's remembered by his family today and celebrated through his remaining art.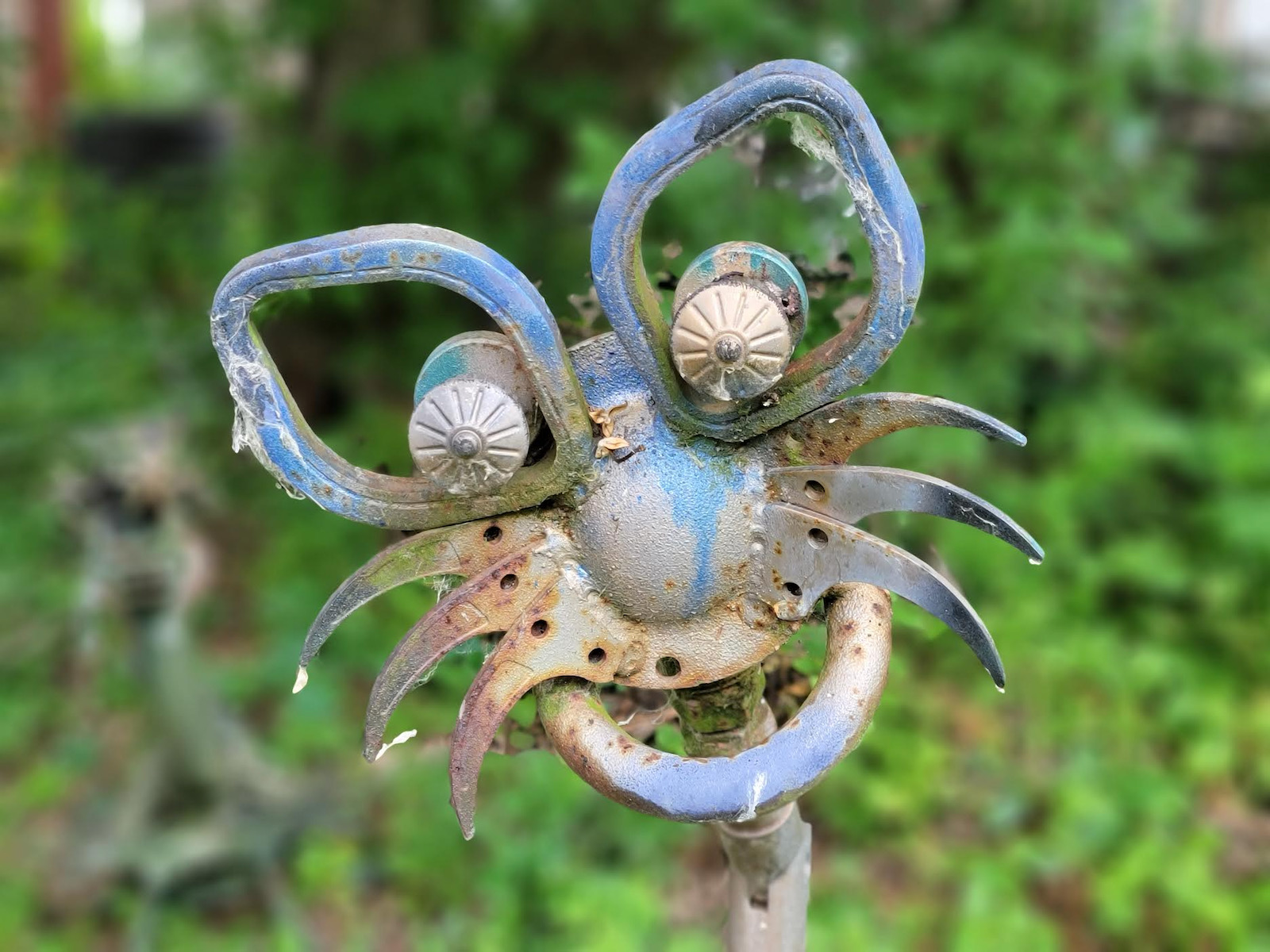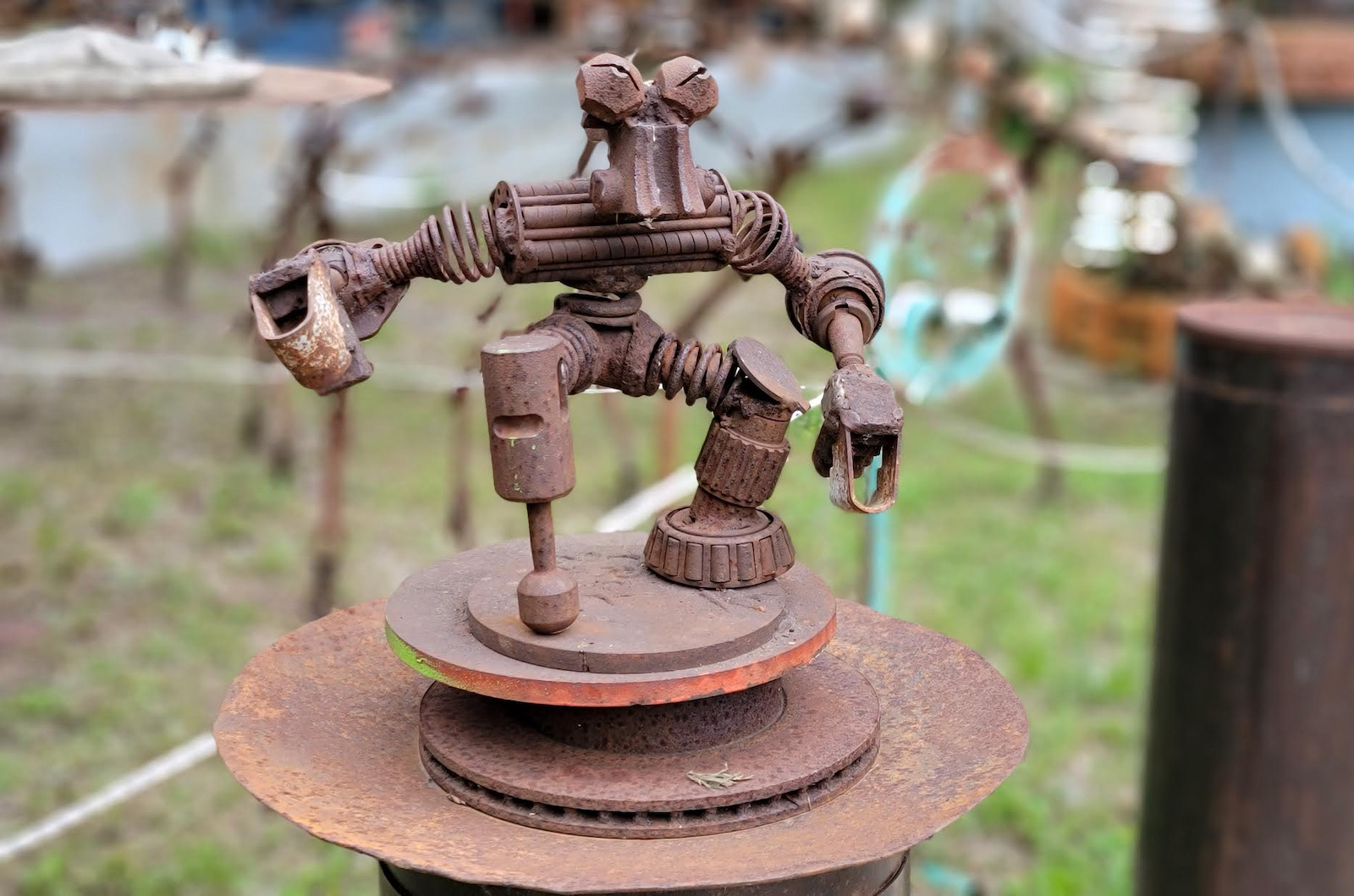 "He was always into something and it was always creative and artistic," says Lady Eleanor. "He loved and accepted everyone."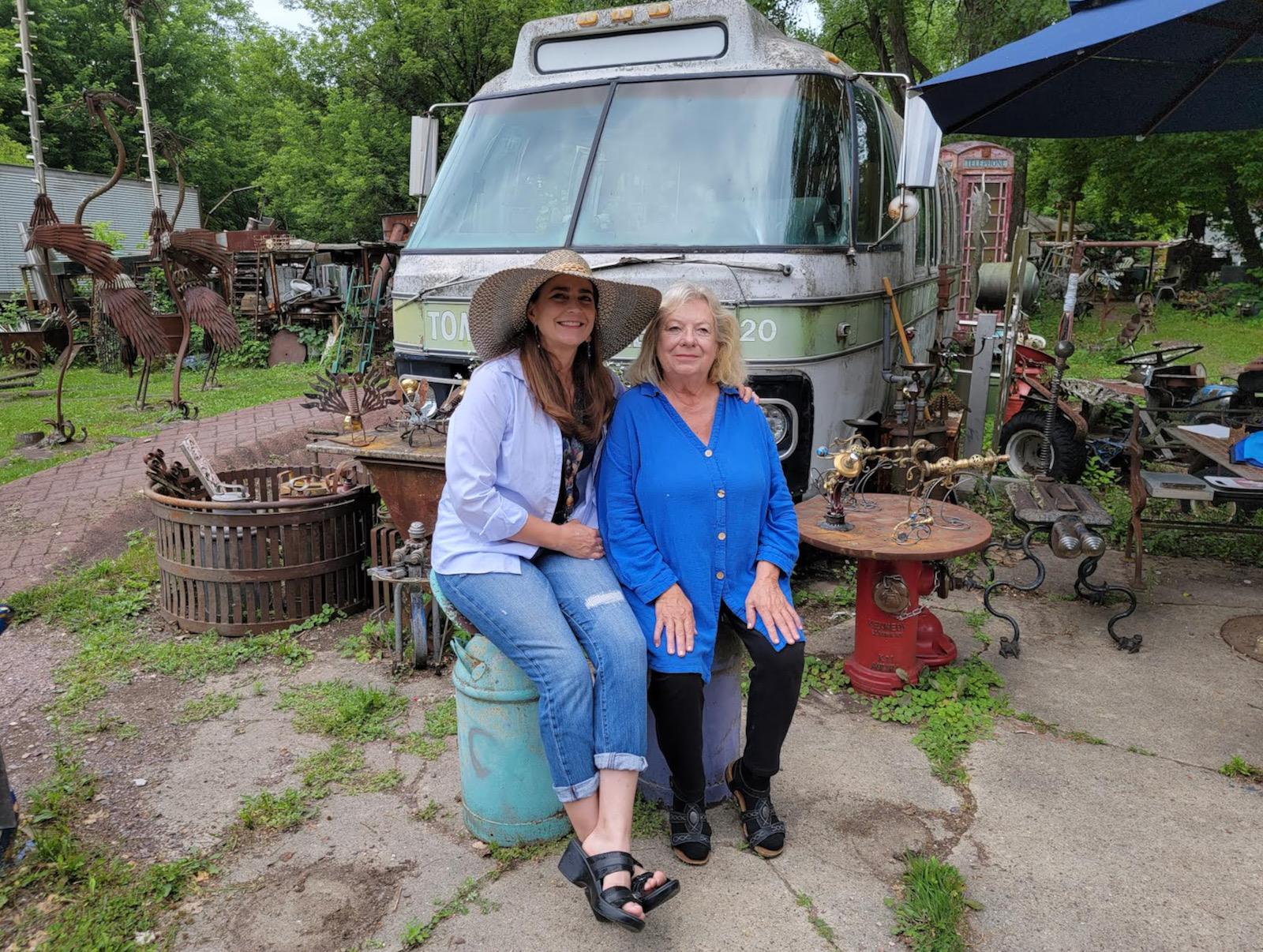 Thanks to UScellular's fast, high-quality network in Wisconsin we were able to navigate to our next stop: a 30-plus-foot pink elephant wearing a chunky pair of black glasses that has stood in the parking lot of a gas station since the mid-1960s.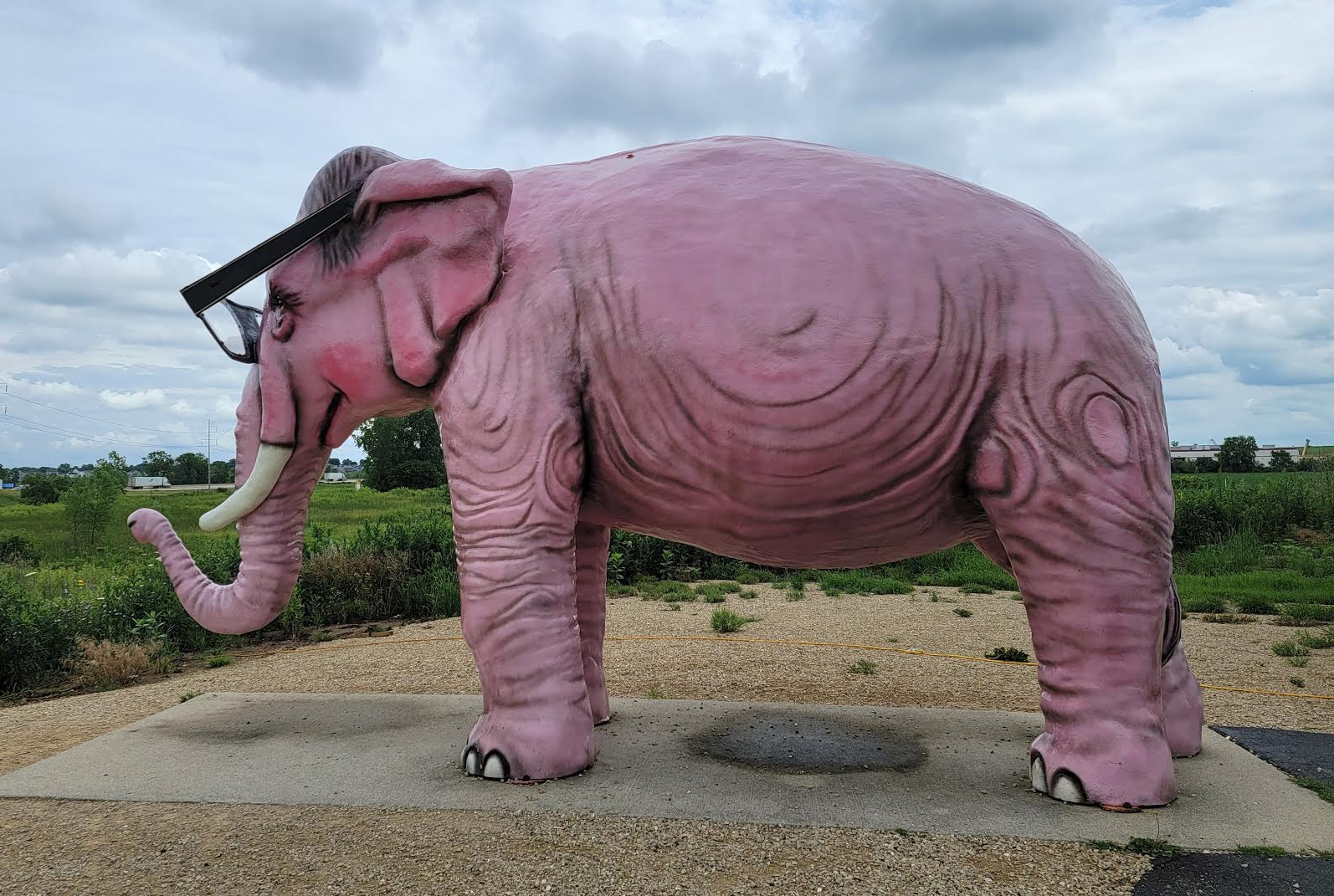 It's believed the owner at the time installed it to stand out from other gas stations in the area and named the sculpture "Pinkie." Over the years, ol' Pinkie has been tagged with graffiti many times, but the owners continue to repaint him as necessary.
The Pink Elephant of DeForest has become a sought-after selfie spot. Many of these selfies can be seen via the Instagram hashtag, #visitviennawi. It's also a popular photo spot for families.
"The Draegers are no strangers to that spot," says Jim Draeger, who has numerous photos of himself and his family saying "cheese" with Pinkie.
By using the Single Take feature on the phone, I tapped the shutter once, moved the lens around a bit , and within 10 seconds automatically had a bunch of different styles, angles and formats created automatically. Turns out Pinkie is photogenic from every perspective.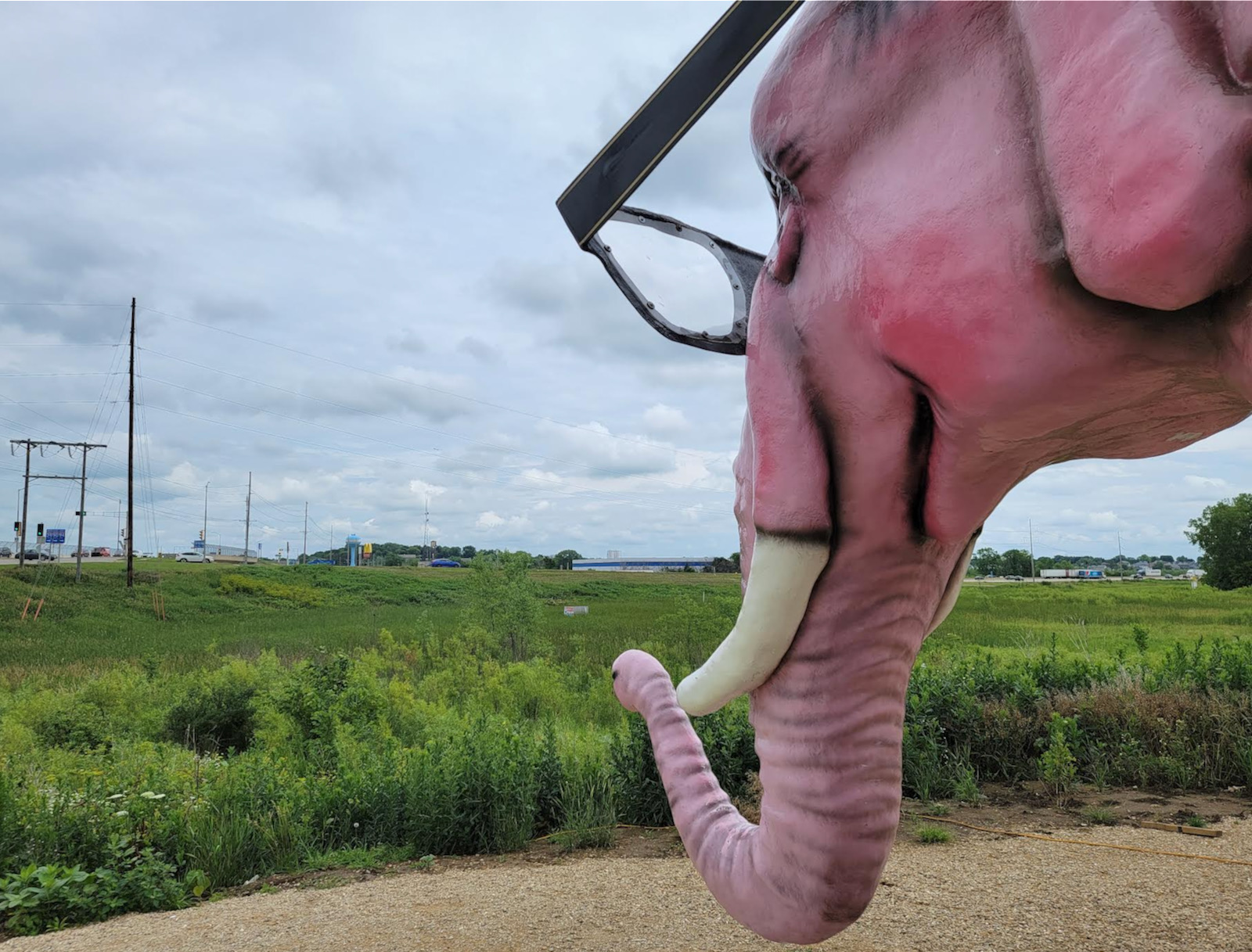 Next we headed south to The Mars Cheese Castle, the crown jewel of southern Wisconsin roadside oddities. Although the castle is actually not made of cheese, it is filled to the top of the turret with more than 700 kinds of queso available in blocks, slices, curds, shreds, wedges, wheels, sandwiches, pastries, popcorn, and – best of all – as free samples.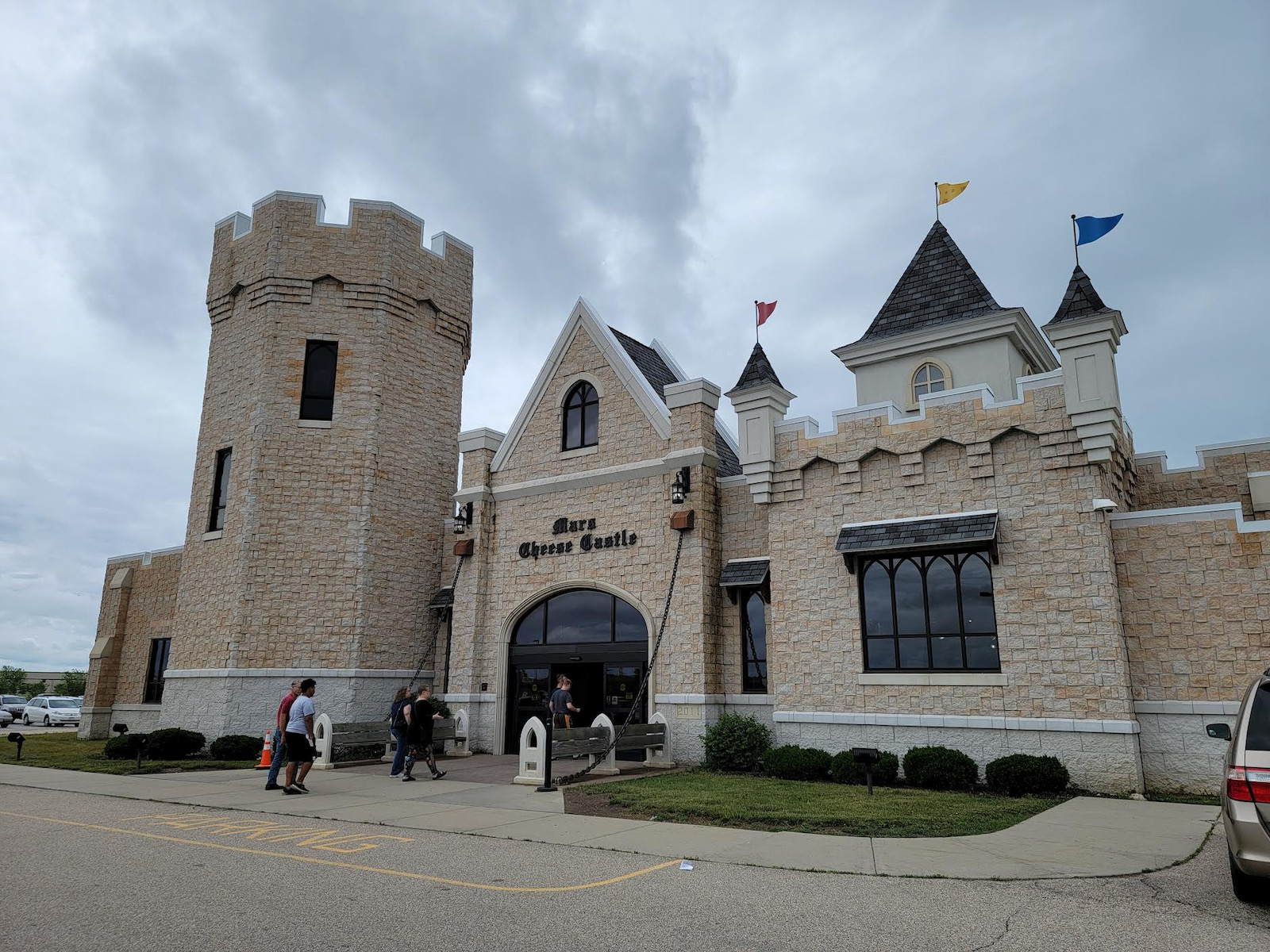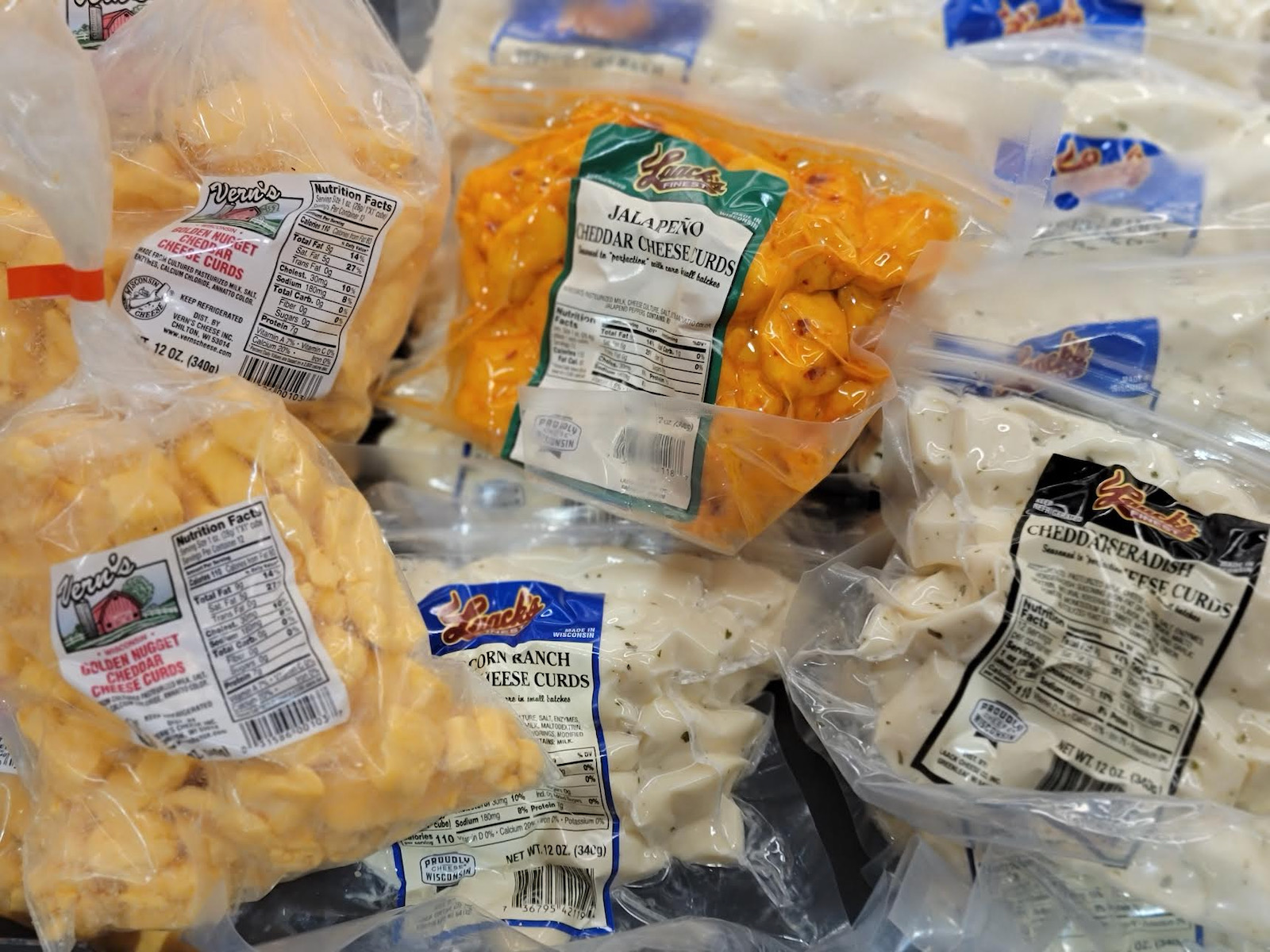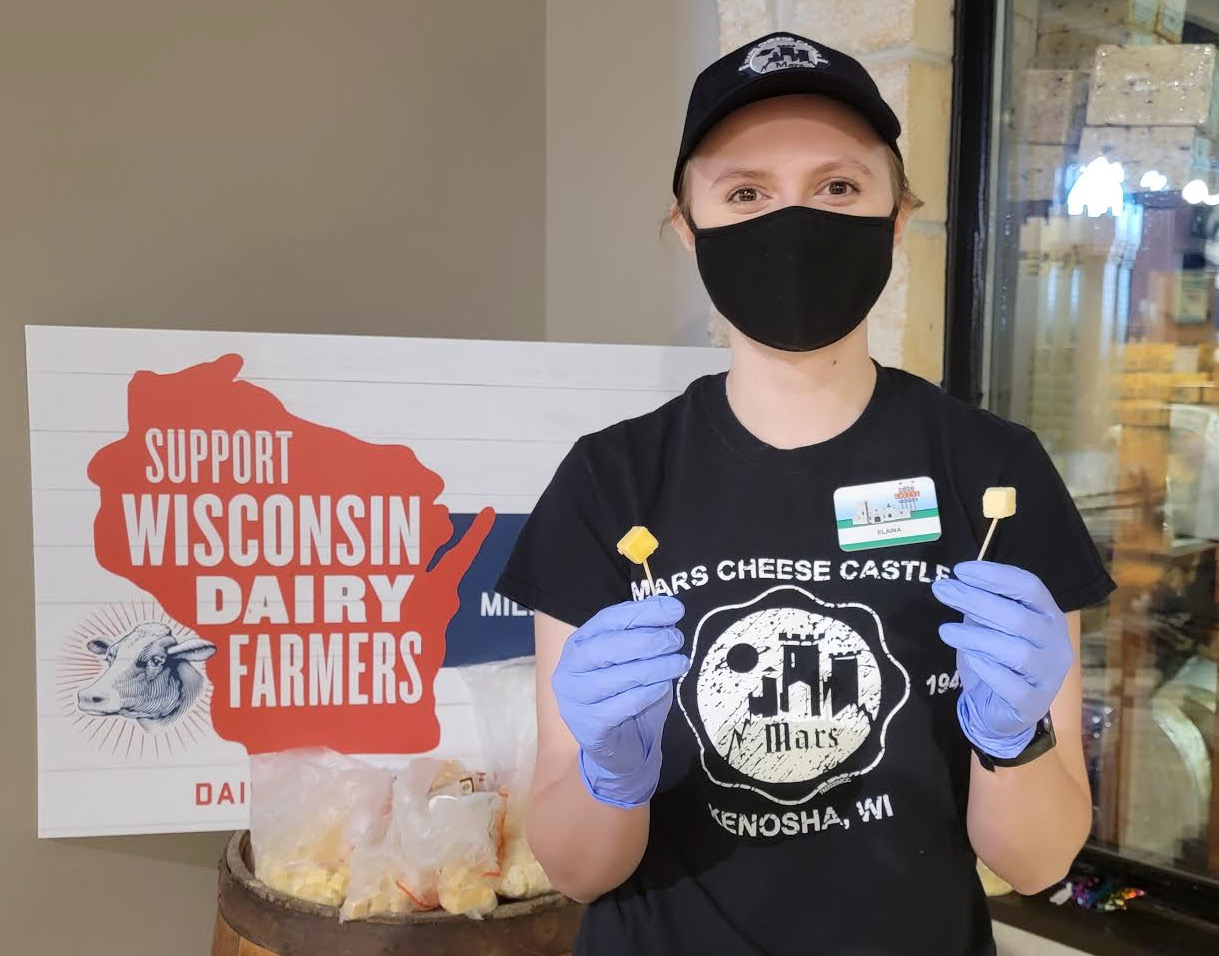 Eating and buying cheese is only a slice of the charm of Kenosha's only castle. It's also a touristy spot to shop for Wisconsin-only souvenirs, craft beers, wine, mustards, meats and more. Mars offers a full bar – known for their short-but-mighty Bloody Marys – and two dining areas.
We scanned Mars' online menu via our Samsung phone during the drive there and knew we were having a pastrami Reuben with extra cheese and a side of cheesecurds before we arrived. (Hopefully with a side of lactose digestion meds.)
The phone also came in handy when photographing our cheese-tastic lunch with its simple Food camera feature that makes the main part of the meal look real enough to lick (but don't do that because that's gross). Plus, the 108MP sensor picked up the many shades of cheese from Swissy creams to nacho orange.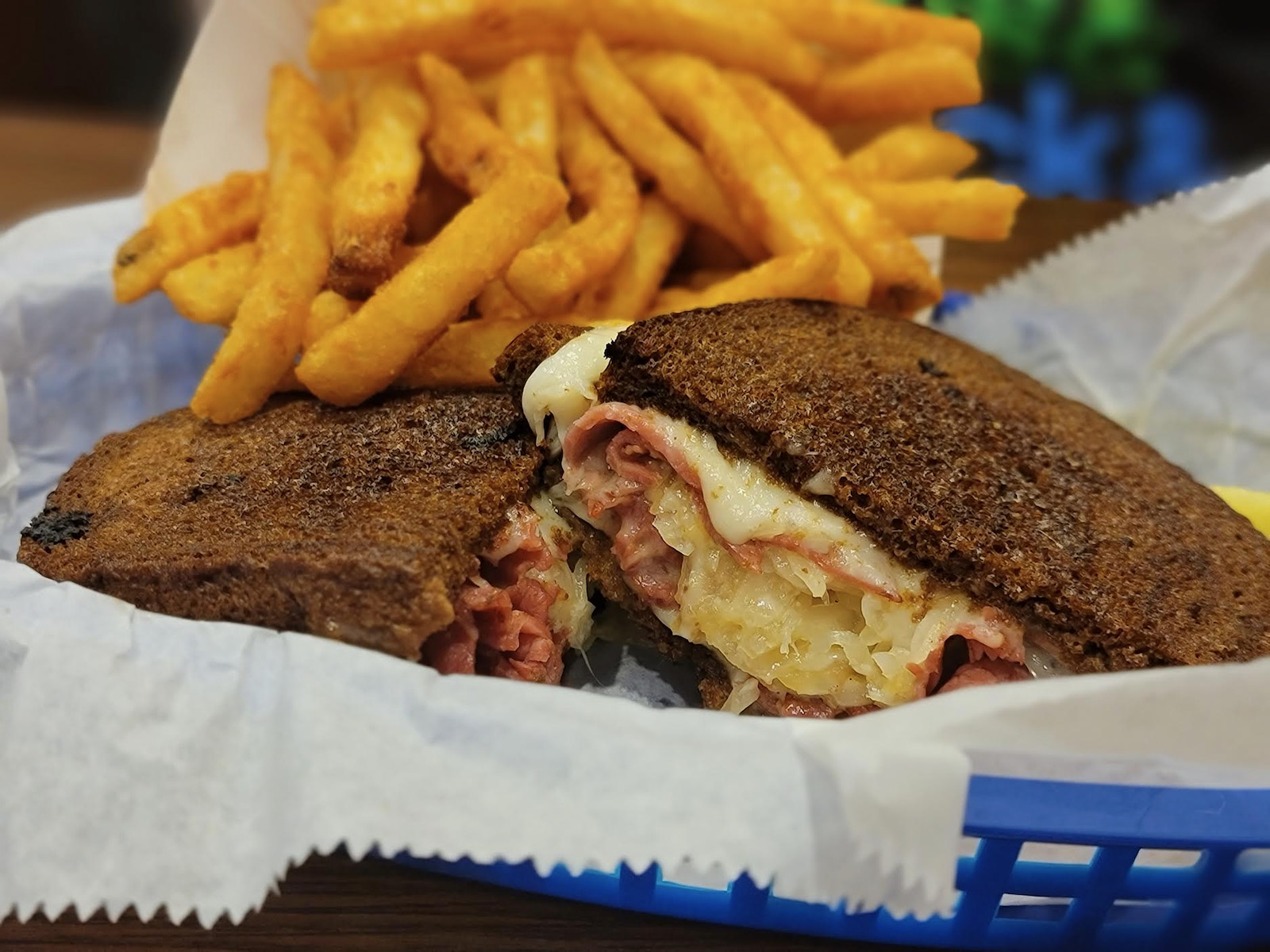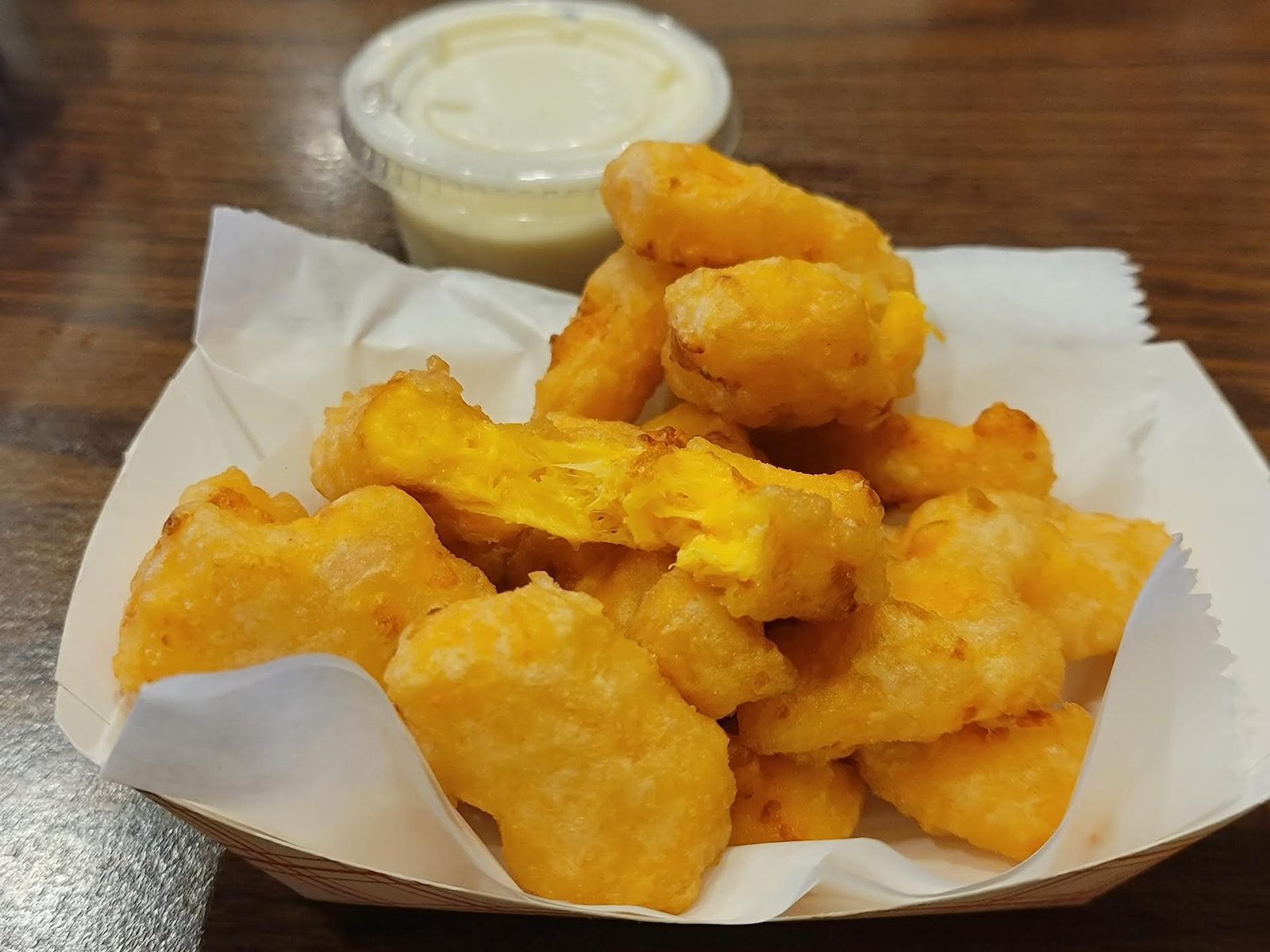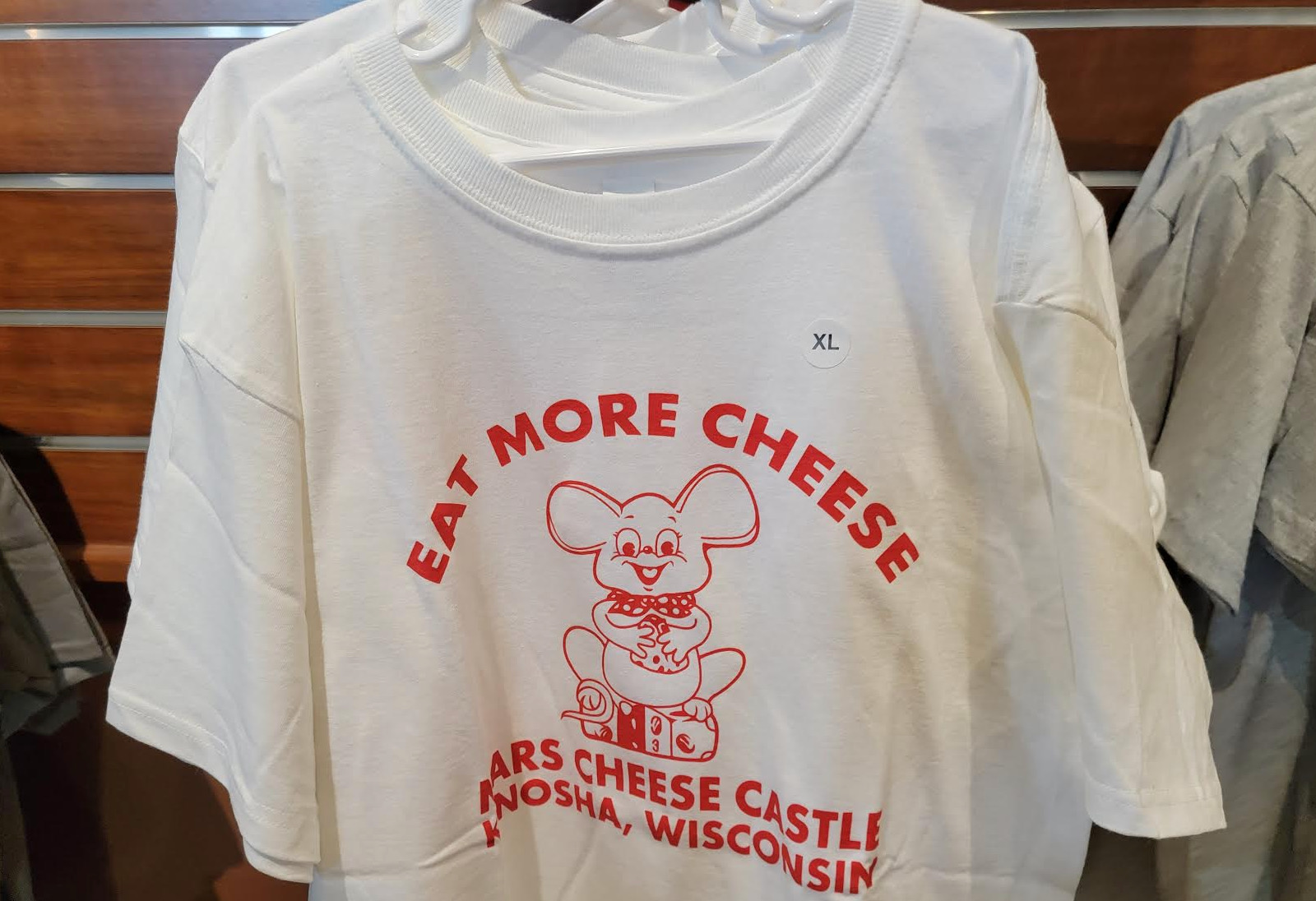 Originally, Mario and Martha Ventura opened Mars Cheese Castle in a converted schoolhouse in 1947. In 1957 the original Mars burned down and the Venturas rebuilt it where it stands today. Mars Cheese Castle is still owned and operated by the Ventura family.
In 2011, the building was renovated to look like a fairy-tale-worthy castle which brought the attraction to a new level of quirk.
"We have a bigger, better selection of aged cheeses than you'll find anywhere else. Up to like 15 years old, which is just insane. We've got all kinds of other cheeses from throughout Wisconsin. Not only do we have the bigger names, but we go out and find anything that's unique or cool or maybe people haven't heard of yet. We've got hundreds that are their own types that people haven't heard of yet," co-owner Michael Ventura said in 2017.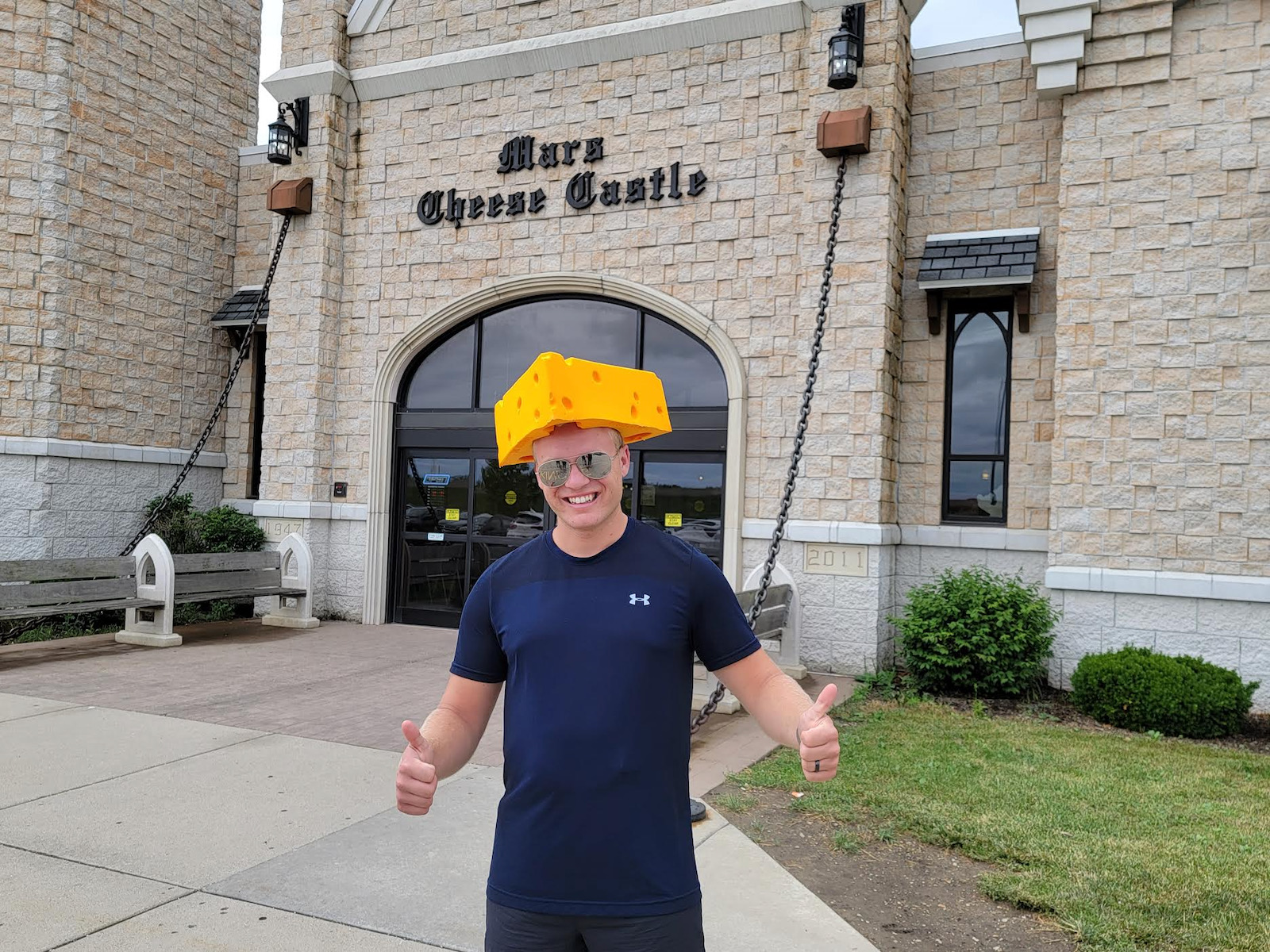 Our final stop on our wacky Wisco circuit was one very close to home: The National Bobblehead Hall of Fame and Museum located in Milwaukee's Walker's Point neighborhood.
The museum opened in 2019 and showcases 7,000 bobbleheads with another 4,000 in storage. Deets like this were easy to remember with the phone's S Pen (sold separately) that make jotting down notes (or doodles!) super easy.
"We rotate some of our bobbleheads so there aren't too many of the same person on display. No one needs to see 30 Barry Bonds bobbleheads," says co-founder Phil Sklar.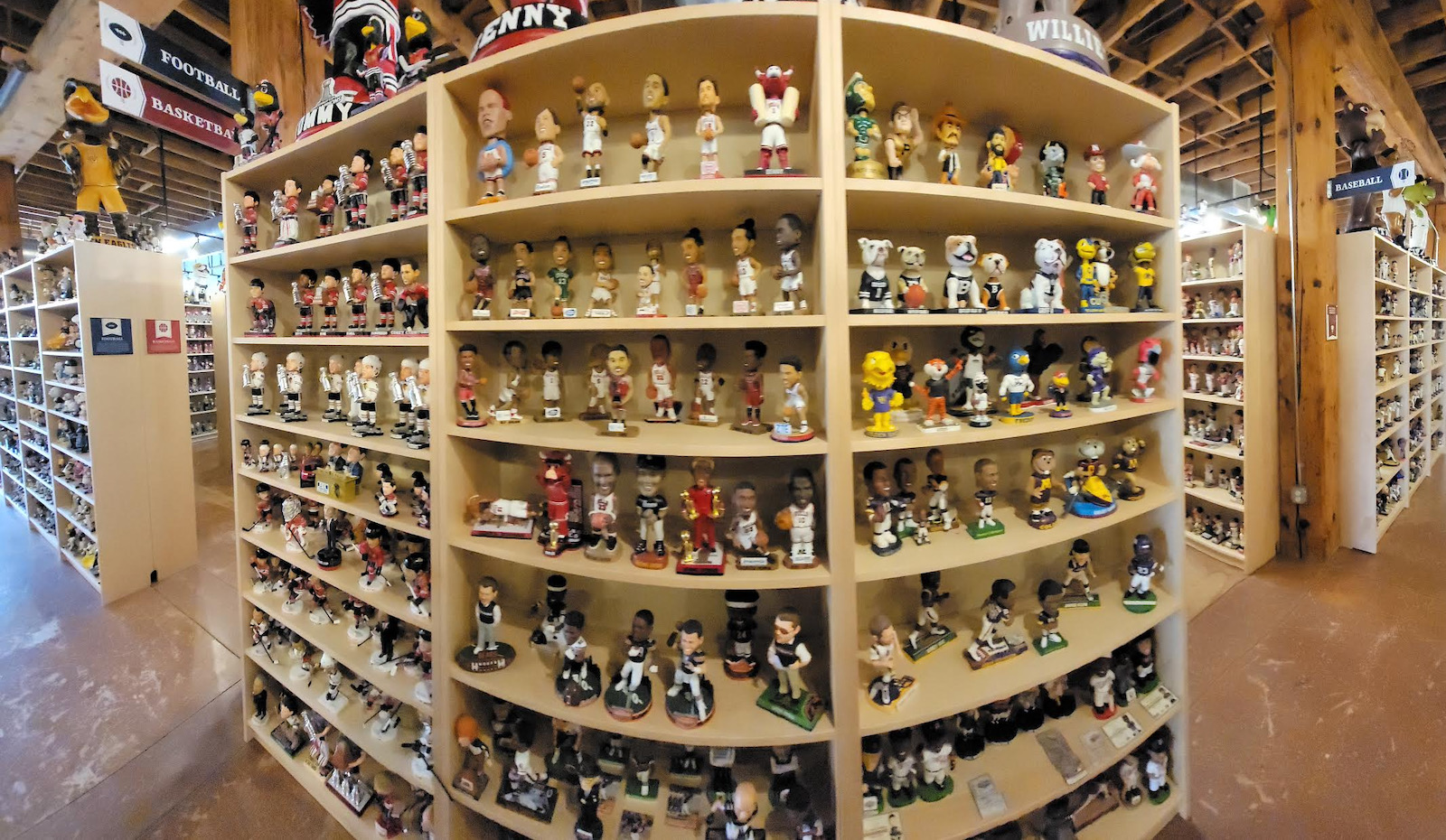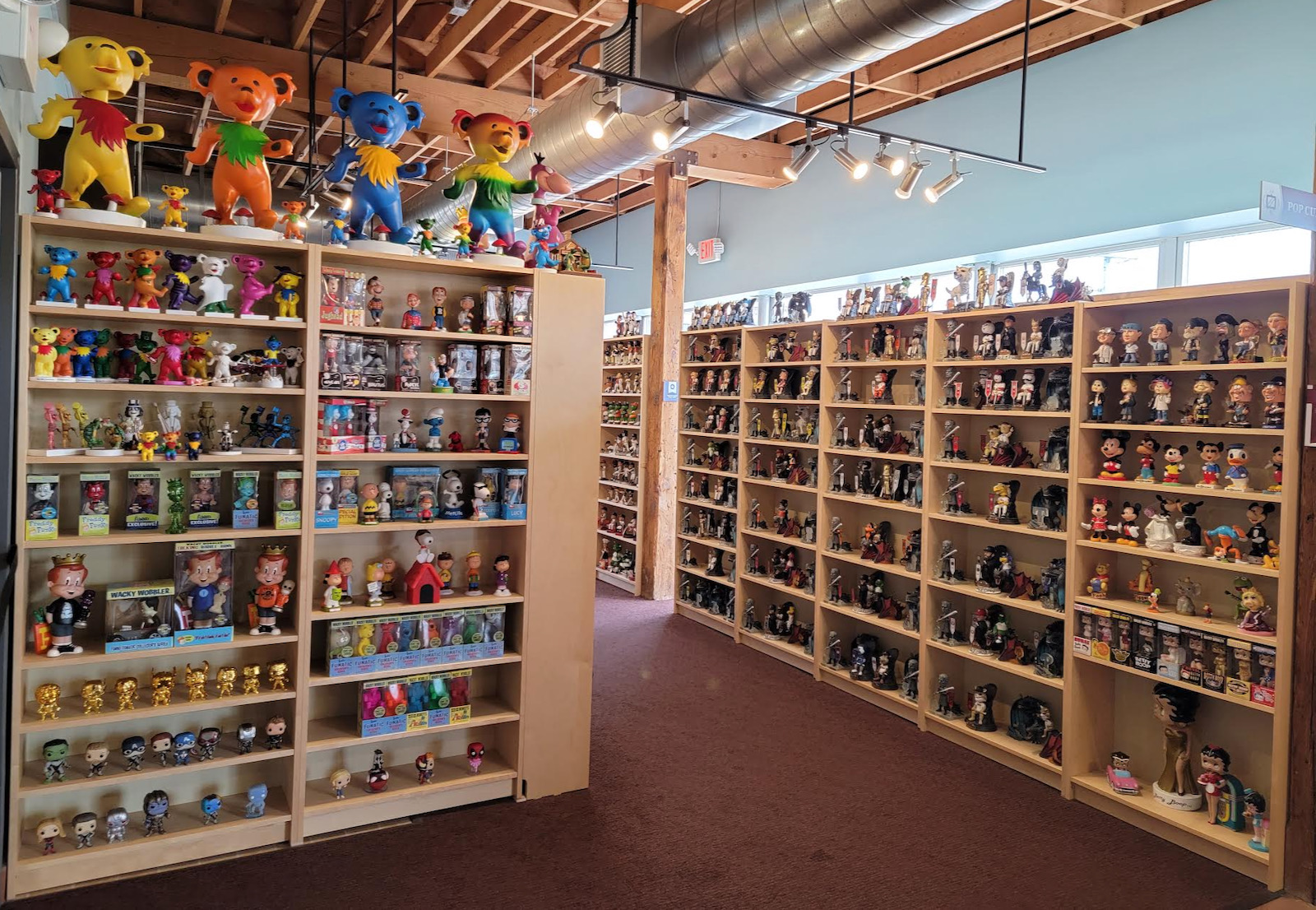 The massive Bobblehead collection includes sports figures, famous musicians, Hollywood stars, historical and political figures, artists and pop culture figures of all kinds.
During our visit we spent more than two hours laughing, NOT bobbling any heads (more on that later), and taking hundreds of hilarious, high quality photos on our phone which allowed us to explore the camera's portrait and panoramic features.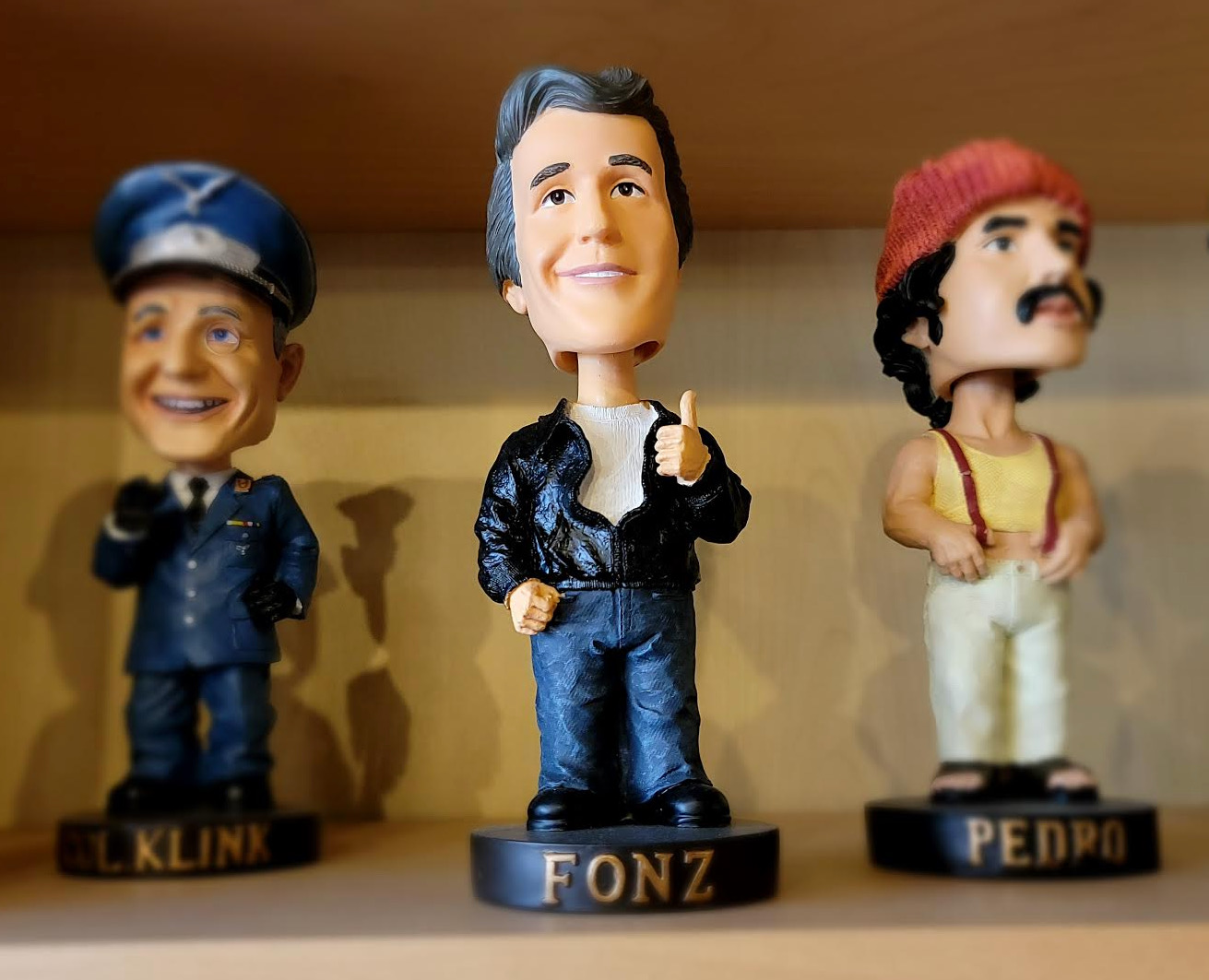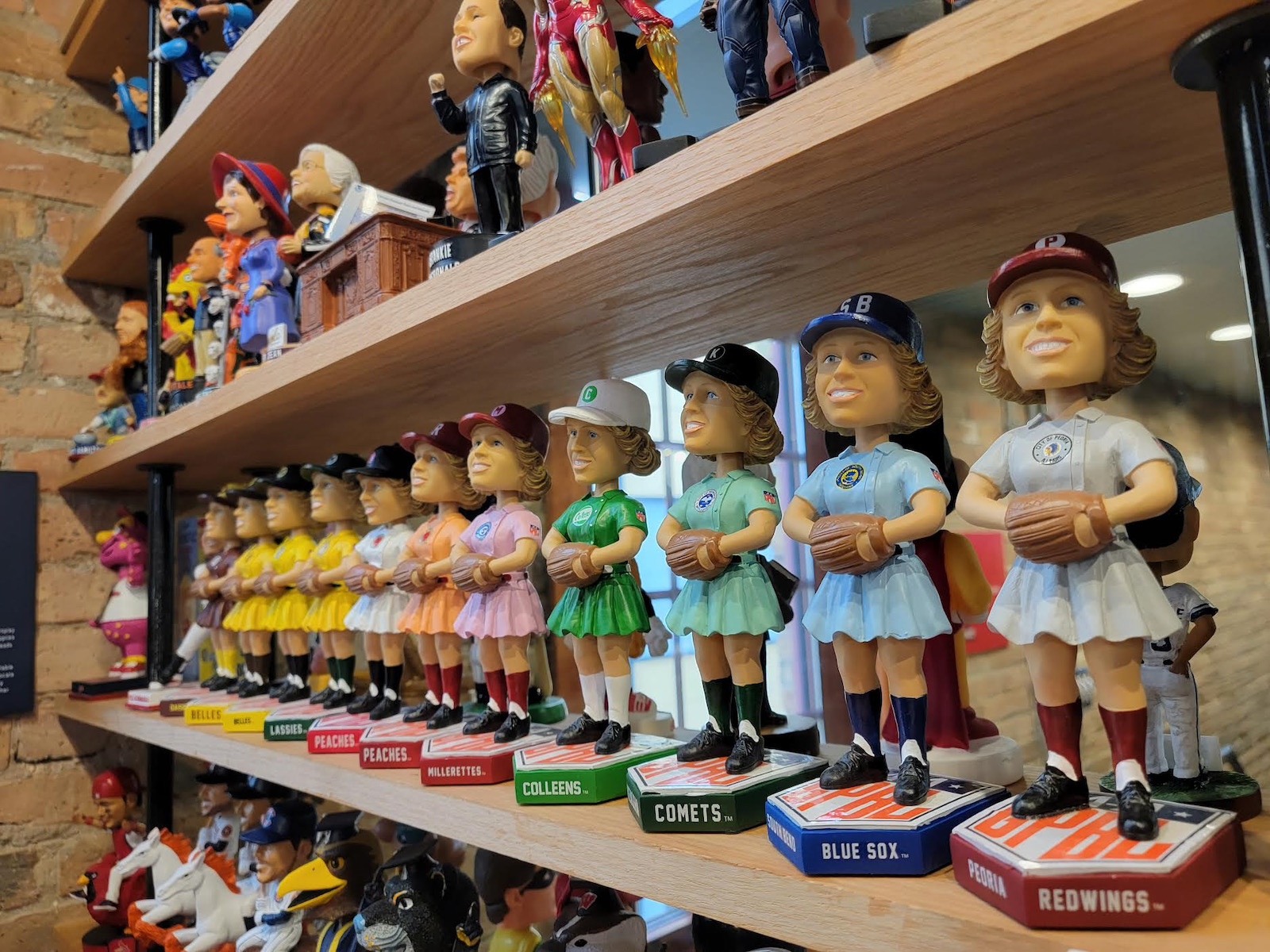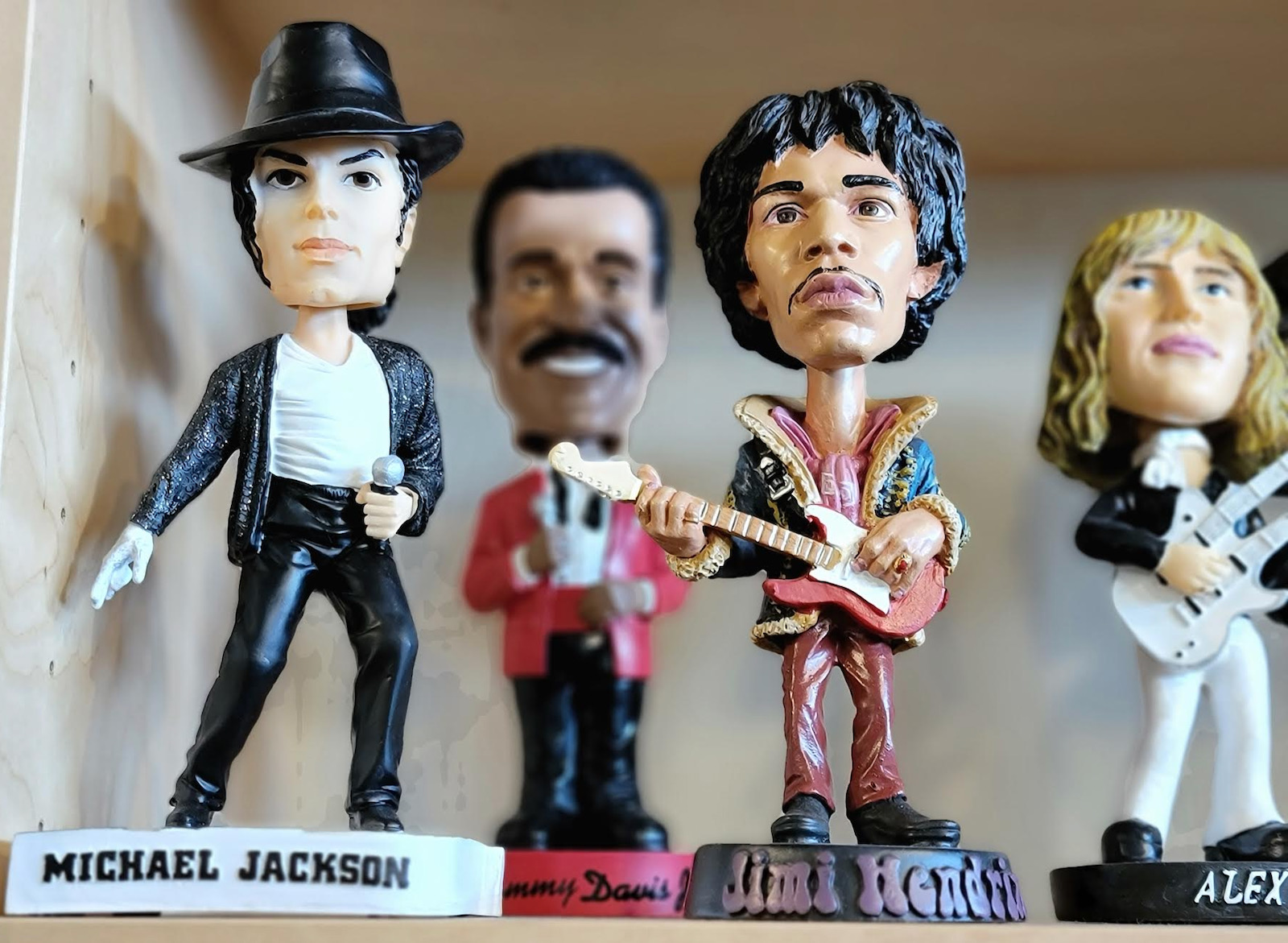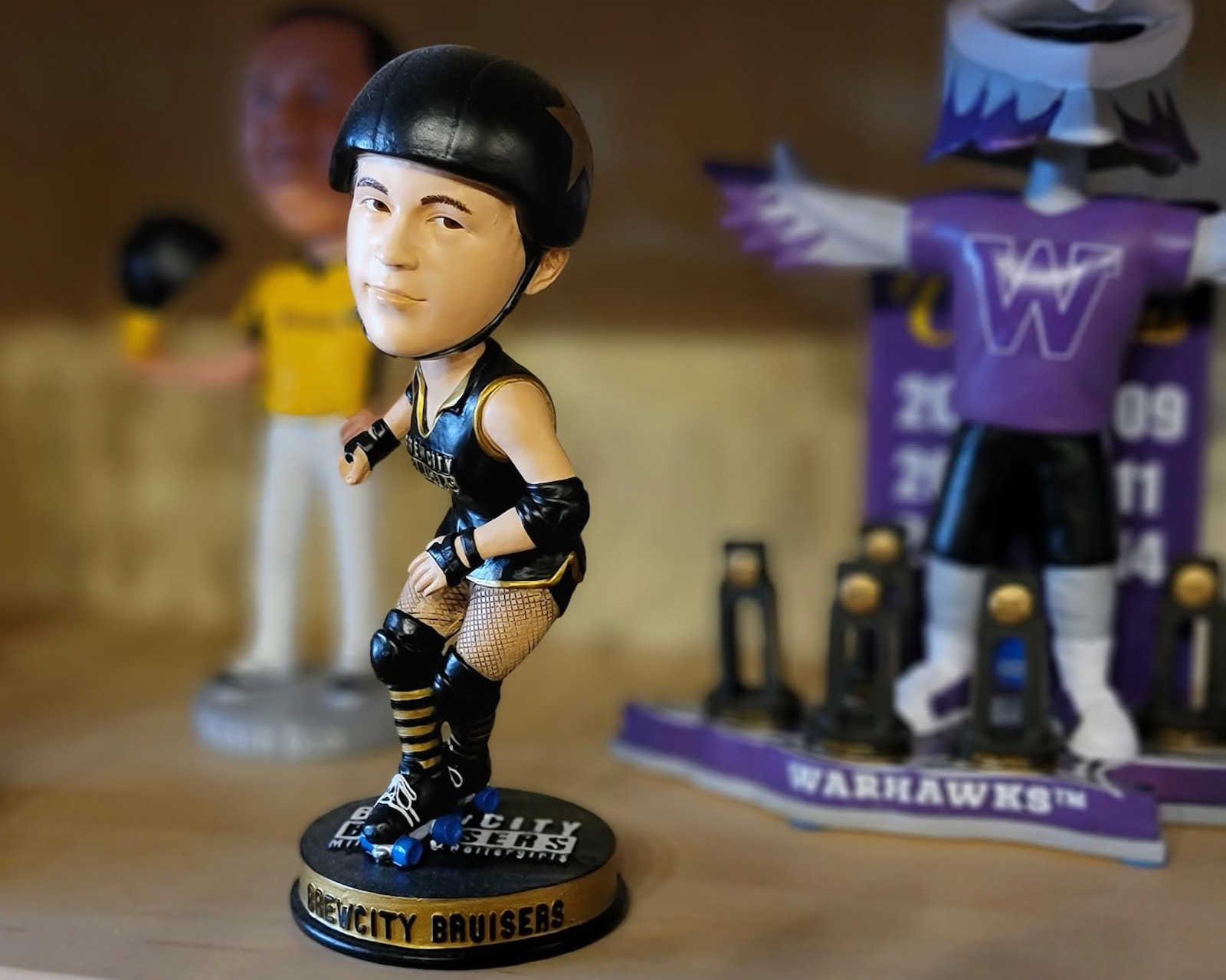 "The first thing we tell guests is 'you can't bobble the heads,'" says Sklar. "But we're happy to bobble them for you."
The phone's video feature made shooting this big bobble a breeze thanks to incredible 8K resolution that's the highest resolution video available on a smartphone. The problem is, it made me want to bobble all the heads and make nodding vids for days, but I left it to the professional.
Amother cool feature of this phone is Director's View, which makes it possible to record from multiple camera lenses at the same time. With some practice, it makes vlogs and videos more interesting and interactive.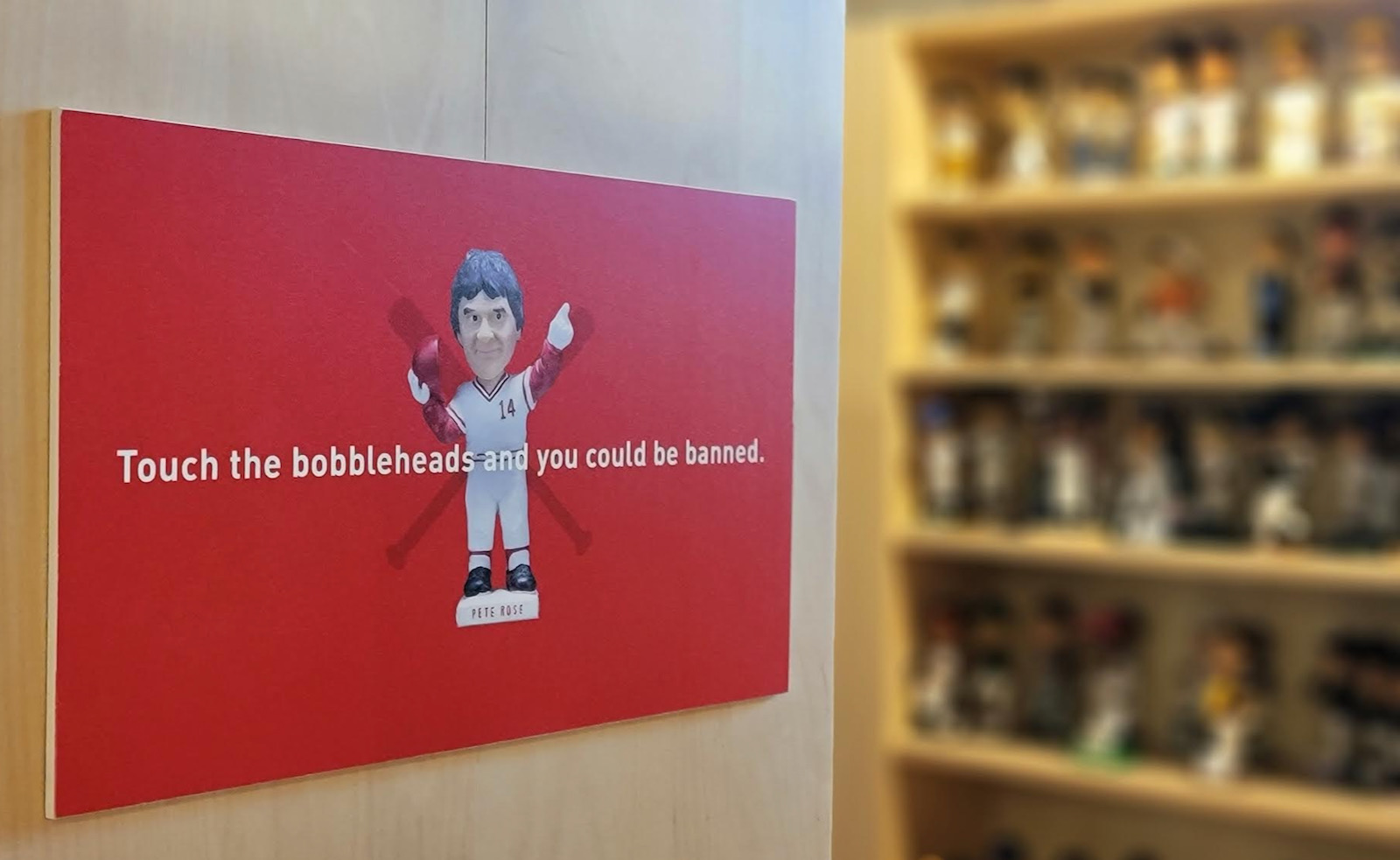 Sklar's passion for bobbleheads began in 2003 when he received his very first: Rocco the Riverhawk. He went on to collect as many as he could from different sports teams including the Milwaukee Brewers, Bucks and Admirals.
"My collection ballooned from 10 to a hundred to 3,000 to more than triple that now," says Sklar.
Guests are invited to visit the Bobblehead Museum for just $5. Memberships are also also available; the museum has members located worldwide. There's also an on-site gift shop selling hundreds of different bobbles and customers can customize their own personal bobblehead.
In 2019, more than 12,000 people from all over the world visited the Bobblehead Hall of Fame and Museum, with guests coming from most states in the US and as far away as Japan. The museum shut down for all of 2020 and reopened on June 1, 2021.
"We are already seeing pre-pandemic numbers of visitors here every day," says Sklar. "We're so excited to be open again."
During our recent visit, we had to ask: What's so alluring about bobbleheads?
"It's simple: they're fun," says Sklar. "And they've stayed the same since the 1960s. People understand them. Anyone or anything can be a bobblehead, from the Milverine to a major sports figure."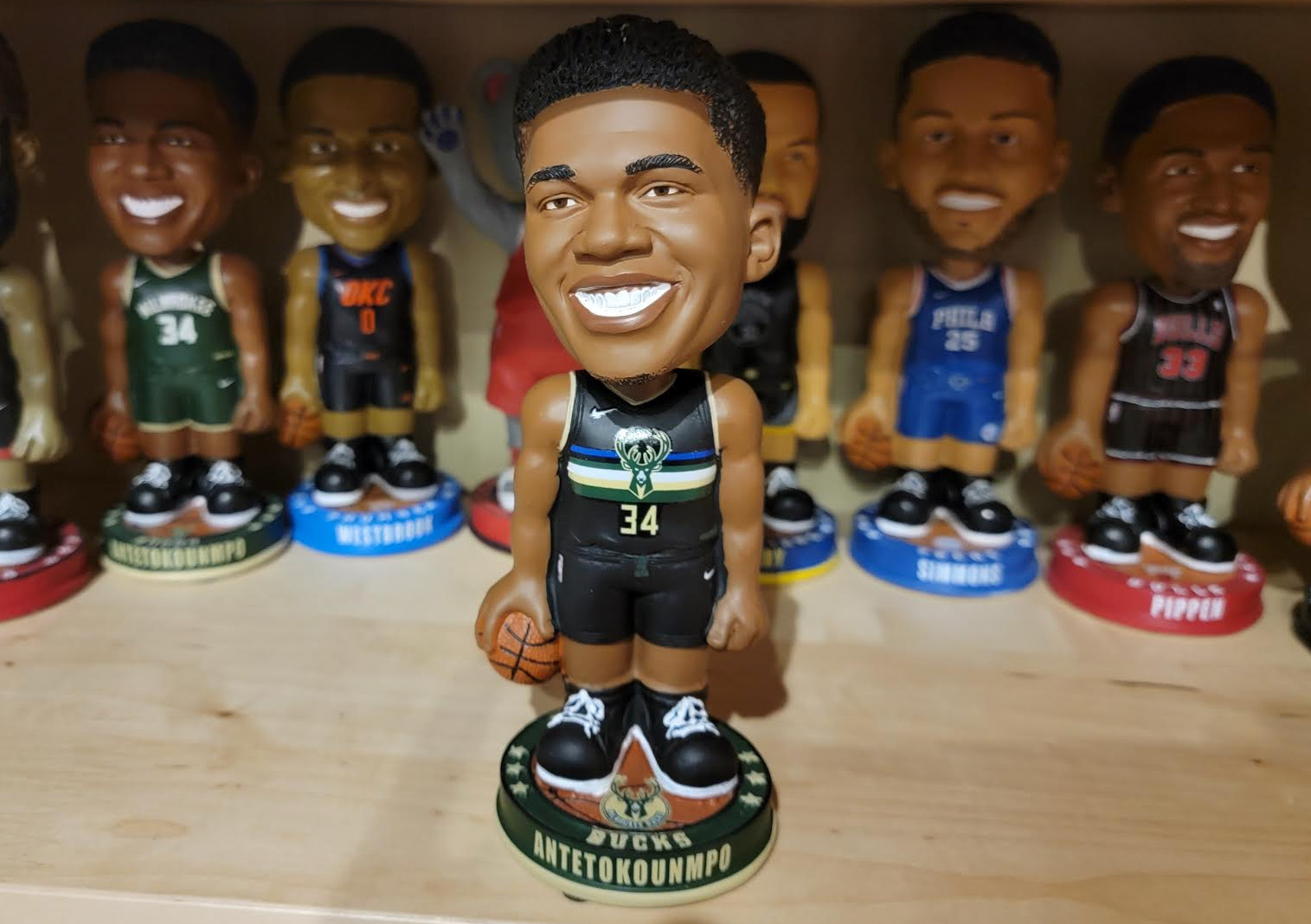 Eight other weird Wisconsin attractions:
Take a tour of Dr. Evermor's Sculpture Park with us (filmed on our new Samsung Galaxy S21 Ultra 5G phone):

Molly Snyder started writing and publishing her work at the age 10, when her community newspaper printed her poem, "The Unicorn." Since then, she's expanded beyond the subject of mythical creatures and written in many different mediums but, nearest and dearest to her heart, thousands of articles for OnMilwaukee.

Molly is a regular contributor to FOX6 News and numerous radio stations as well as the co-host of "Dandelions: A Podcast For Women." She's received five Milwaukee Press Club Awards, served as the Pfister Narrator and is the Wisconsin State Fair's Celebrity Cream Puff Eating Champion of 2019.