Tony DePalma, retired owner of the iconic Y-NOT II tavern, 706 E. Lyon St., has three rules for his bartenders: take the money, don't get drunker than your customers, and "foam is beer and beer is money." He is particularly passionate about the third rule, which refers to bartenders who pour out tap beer when trying to get rid of the foam while filling a glass.
"I'll even yell at bartenders at other people's bars for doing this," says Tony.
But Midwestern frugalness is only one of DePalma's tricks and charms that have kept his bar in the black for five decades. This weekend, the Y-NOT II will celebrate its 50-year anniversary and Andy Steffenhagen, a Y-NOT bartender who's been behind the wood since 2014, will be there.
"I've never worked for a family that's more considerate of their employees, says Steffenhagen, whose band, Primitive Broadcast Service, plays at 9 p.m. on Sunday. (For a full line-up of bands go here.)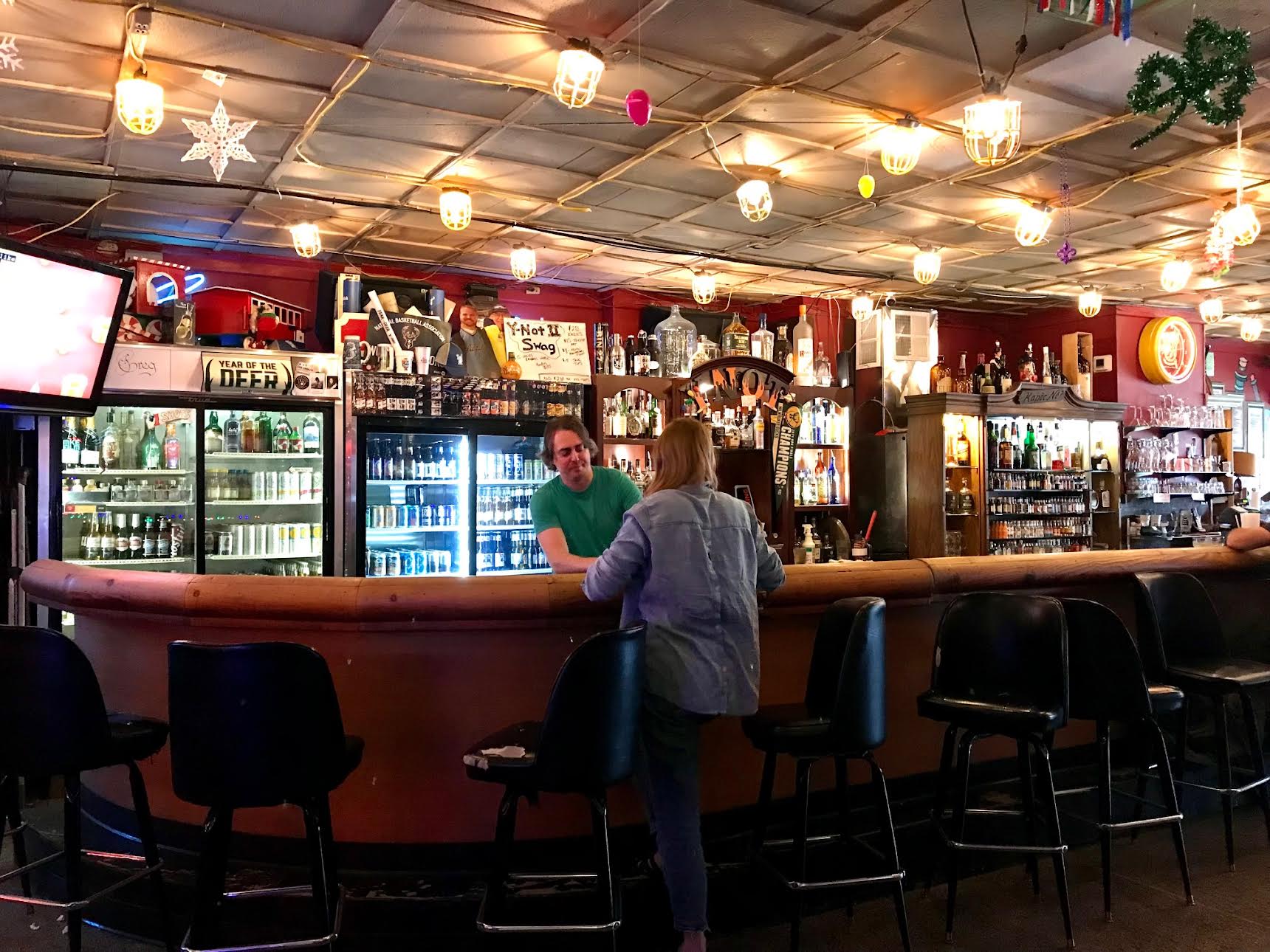 The celebration starts Saturday night with a live performance by Buddy Love followed by a street party on Sunday outside the bar including more music and Roll MKE food truck and continues Monday morning with a "hangover breakfast."
The Y-NOT II is one of four bars that Tony opened and operated over 50-plus years. Three of them were named Y-NOT, which spells "Tony" backwards.
In 1970, Tony opened the original Y-NOT on Belleview Place with his father and brother. The following year, he expanded with the Y-NOT II in its current location. In the early 2000s, he ran the Y-NOT III for a few years on Kenilworth Place and, very briefly, had Tony's On Water – a bar and restaurant in the current AJ Bomber's space on Water Street.
"We do booze, not food," says Monica DePalma, Tony's daughter and bar manager. Monica also owns Monica's on Astor and Dark Horse Tavern in Walker's Point.
About a decade ago, Tony converted the Y-NOT II's "side bar" to a cafe, Coffeetails, that opens at 6 a.m.
"It's a nice quiet place for third shifters," says Monica.
Tony was born in 1939 to Sicilian-American parents and was raised primarily in the Riverwest neighborhood on Booth and Reservoir. He graduated from Riverside High School in 1958 and later took his first bartending job at Fazio's on Fifth which is now the site of the Hilton Milwaukee's parking garage.
He married and had two children – Monica and Nick – who also grew up on the East Side and attended Riverside High School. Both started helping out at the Y-NOT II during their childhood.
"Our school bus dropped us off at the bar," says Monica.
Bar chores were also used as punishment when needed. Monica remembers coming home drunk in high school. She thought she got away with it, but Tony noticed, and early the next morning knocked on her door and told her she was going to the bar to clean the bottle shoot.
"It was a hot day and it smelled terrible. He made his point," says Monica.
Today, Tony lives in a connected apartment and although officially retired, spends time in the bar every day with his poodle, Remy (named for the painter Rembrandt), not far from his side.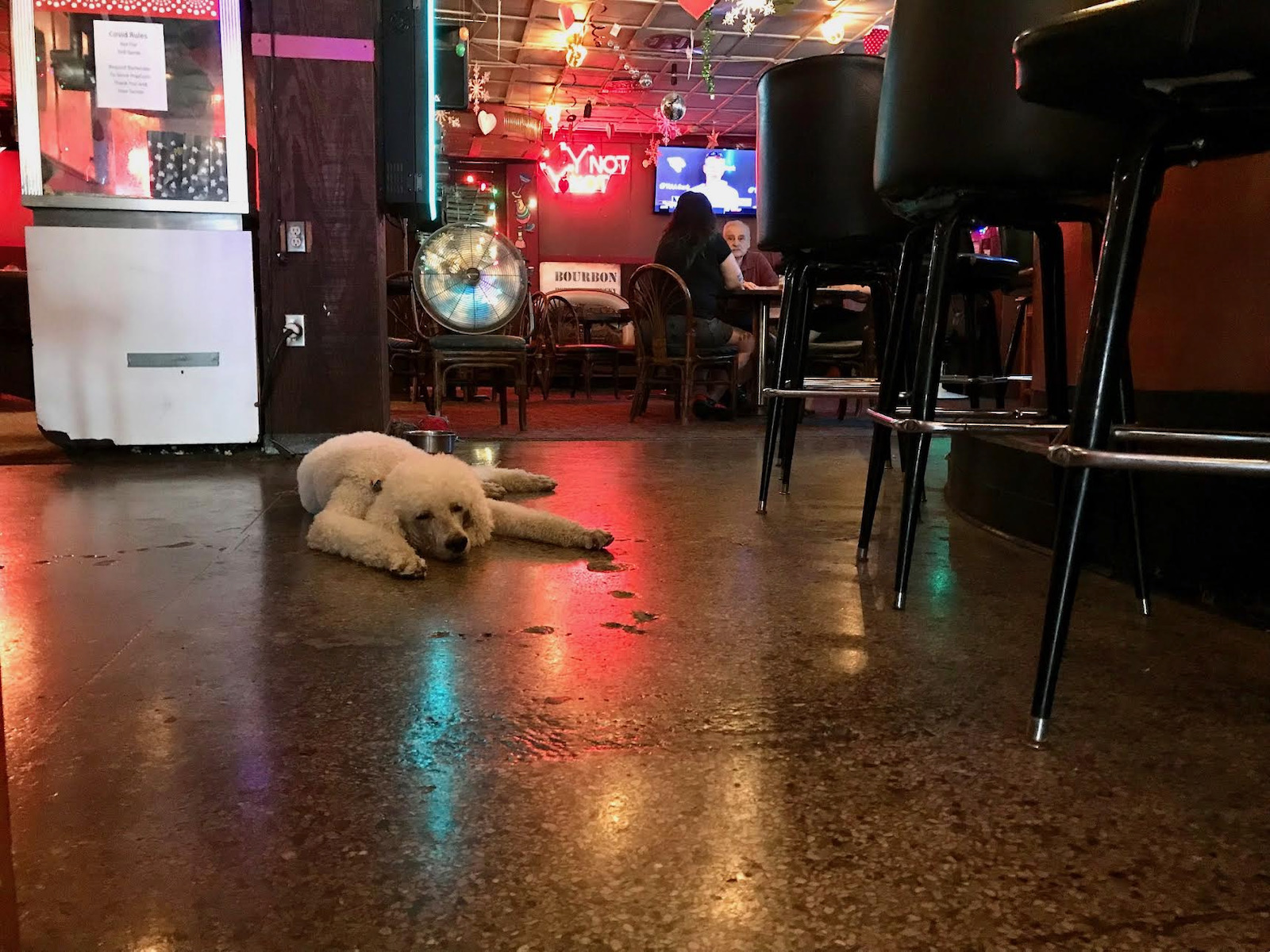 "What do I like most about the bar? The ambience and camaraderie," says Tony.
"Camaraderie" is a word that Tony uses often to describe the sacred time after the bar closes – when the bartenders count out their tips while having a final drink. Thus, as a 50th anniversary gift, Monica and Nick gave their dad a neon sign that reads "camaraderie." They also took him to Sicily last year to celebrate his 80th birthday.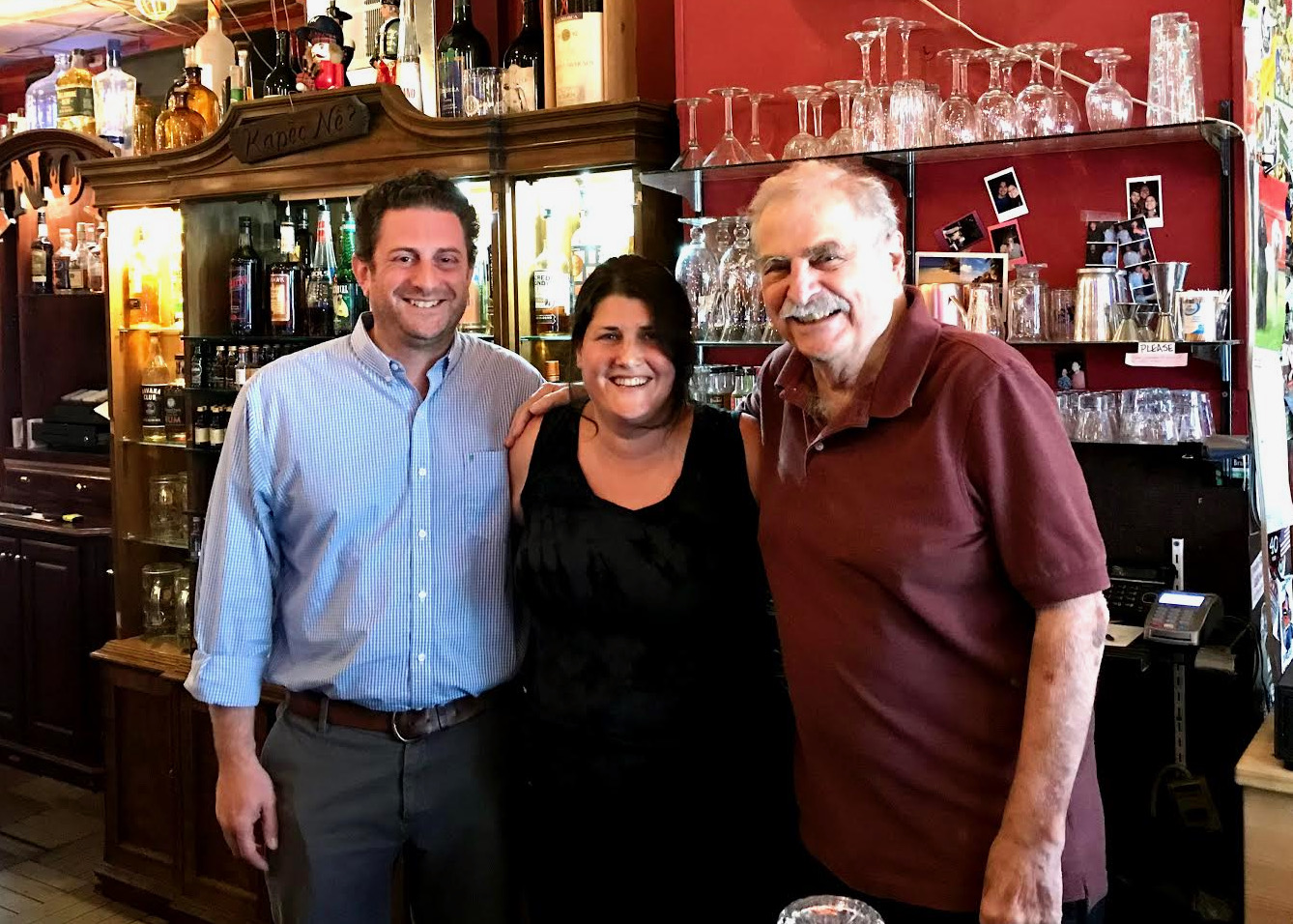 These days, Tony doesn't drink as often as he did. On Wednesday nights he'll sometimes enjoy a beverage or two with his sheepshead group, but not always.
"I didn't dry out, just really slowed down," says Tony.
At 81, Tony remains an engaging storyteller, and during the interview regaled us with tales of numerous shenanigans, including his long-defunct "streakers team" that, on busy nights, disrobed at the Y-NOT II and then ran naked to – and through – nearby bars.
"Unfortunately, I found some Polaroids of the old 'streakers team' last week when I was looking for photos for the anniversary party," says Nick.
The Y-NOT II is a classic Milwaukee tavern, and yet extremely unique in its traditions and offerings. It's known for serving beer in goblet-looking schooners as well as stocking a massive selection of mini-bottle booze. Mix-your-own drinks are also common at the Y-NOT II and include a pint glass of ice, a "wash" (seltzer or soda) and two mini bottles.
"Mini bottles mean a measured pour every time," says Tony.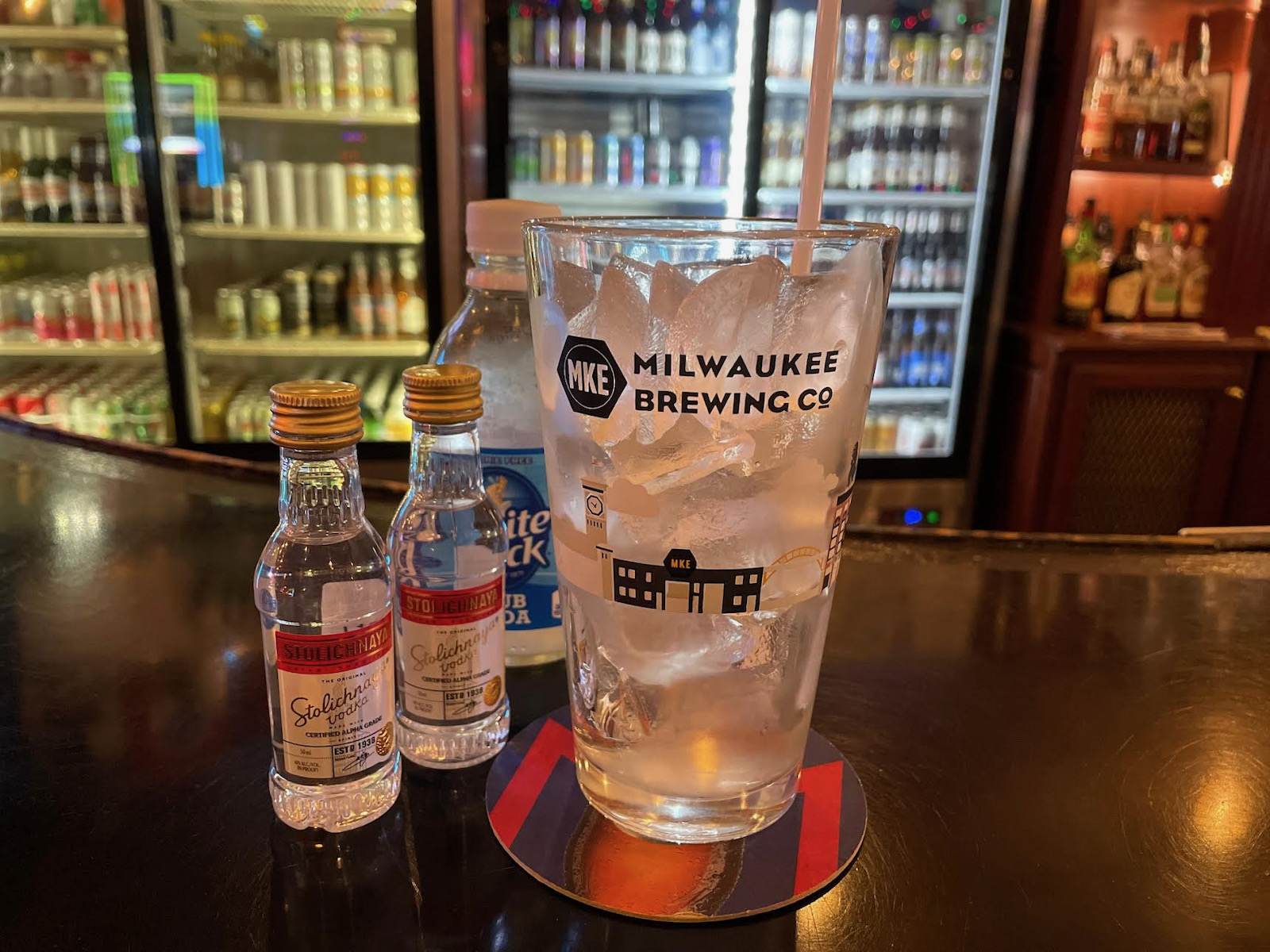 Y-NOT II also serves a signature hurricane cocktail, originally invented behind the bar of the Y-NOT I by Tony who concocted it in an attempt to cure a hangover.
"This is not the hurricane you'd find at Pat O'Brien's in New Orleans," says Monica. "Basically it's a mix of juices and a variety of alcohol."
Over the decades, the Y-NOT II hosted live music ranging from Atmosphere to the Violent Femmes, a weekly under-the-radar hip-hop night, readings by writers and poets including punk icon Jim Carroll (author of "The Basketball Diaries") and featured the longest-running bar-based Poetry Slam in the city, founded by the late Geo Kiesow.
"Geo is going to be very missed at the party. He was the orchestrator of some of the most memorable acts ever to perform here," says Monica. "Geo also helped me learn how to bartend. He grew up in a bar, too, so he always knew where I was coming from."
The Y-Not's decor is as exceptional as everything else in the place. A huge mirror stretches across the entire western wall and murals of brightly-colored words and imagery, neon signs and vintage photographs of family members and regulars fill in the rest of the wall space. The bar itself is a point of controversy for the DePalmas – as well as for customers. It was once a massive oval-shape in the middle of the tavern, but a few years ago DePalma chopped it in half and pushed the remaining bar against the wall.
"The bar is a huge sticking point for me and my dad," says Monica. "And some of our customers love it, some don't."
Decorations representing all of the holidays hang from the ceiling at all times: St. Pat's leprechauns, snowflakes, red hearts.
"It started when one of our bartenders was complaining about having to take down the snowflakes and (Tony) said, 'leave 'em up!'" says Monica. "And from that day on, we stopped taking down decorations."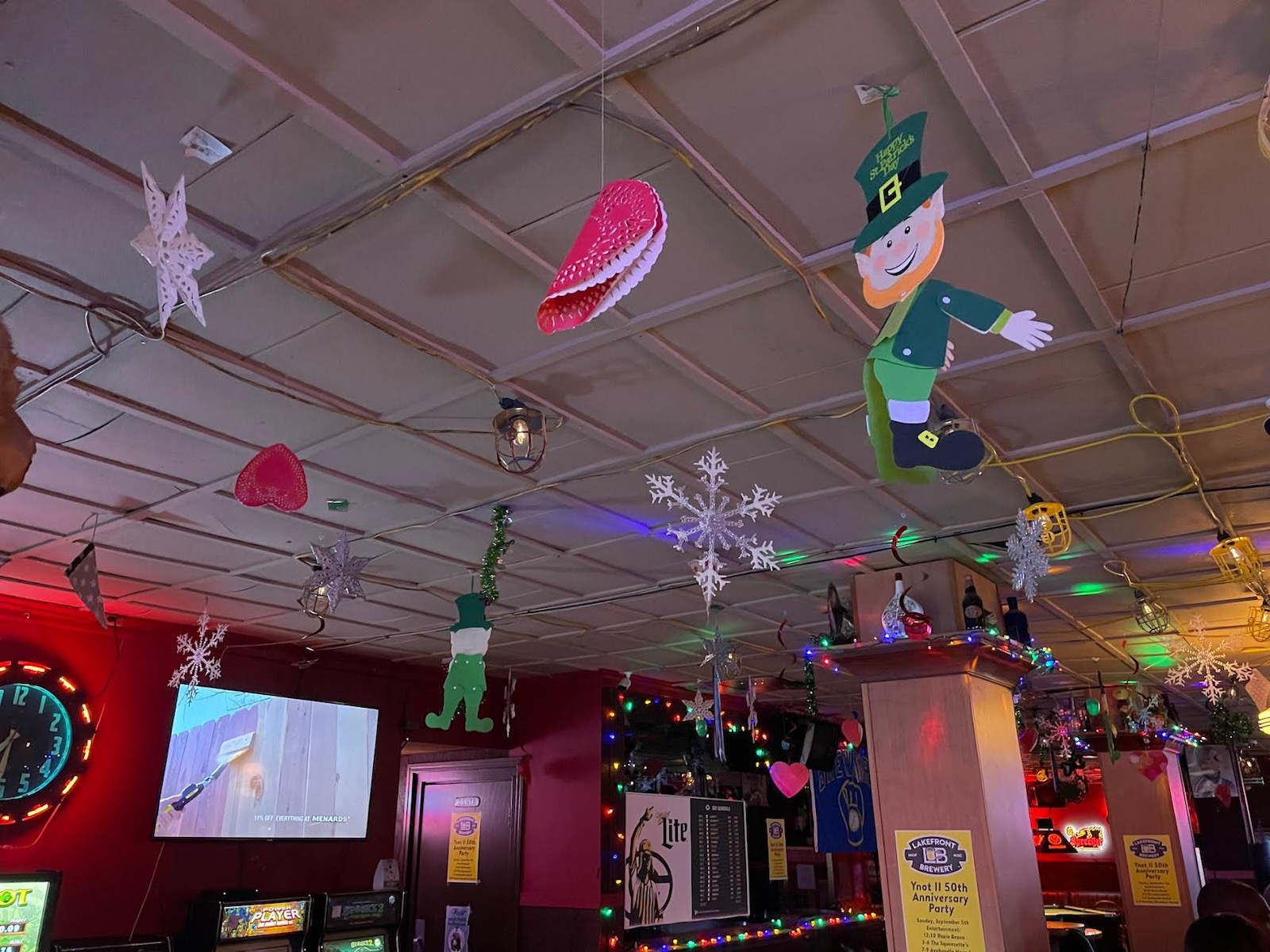 There's also a dentist's chair, a vintage barber chair and, at one time, a fake electric chair and a full-sized Model T Ford.
"It's just a bunch of oddball stuff I picked up," says Tony. "I wish I still had that Model T, but I got an offer I couldn't refuse from a Ford dealer in Illinois."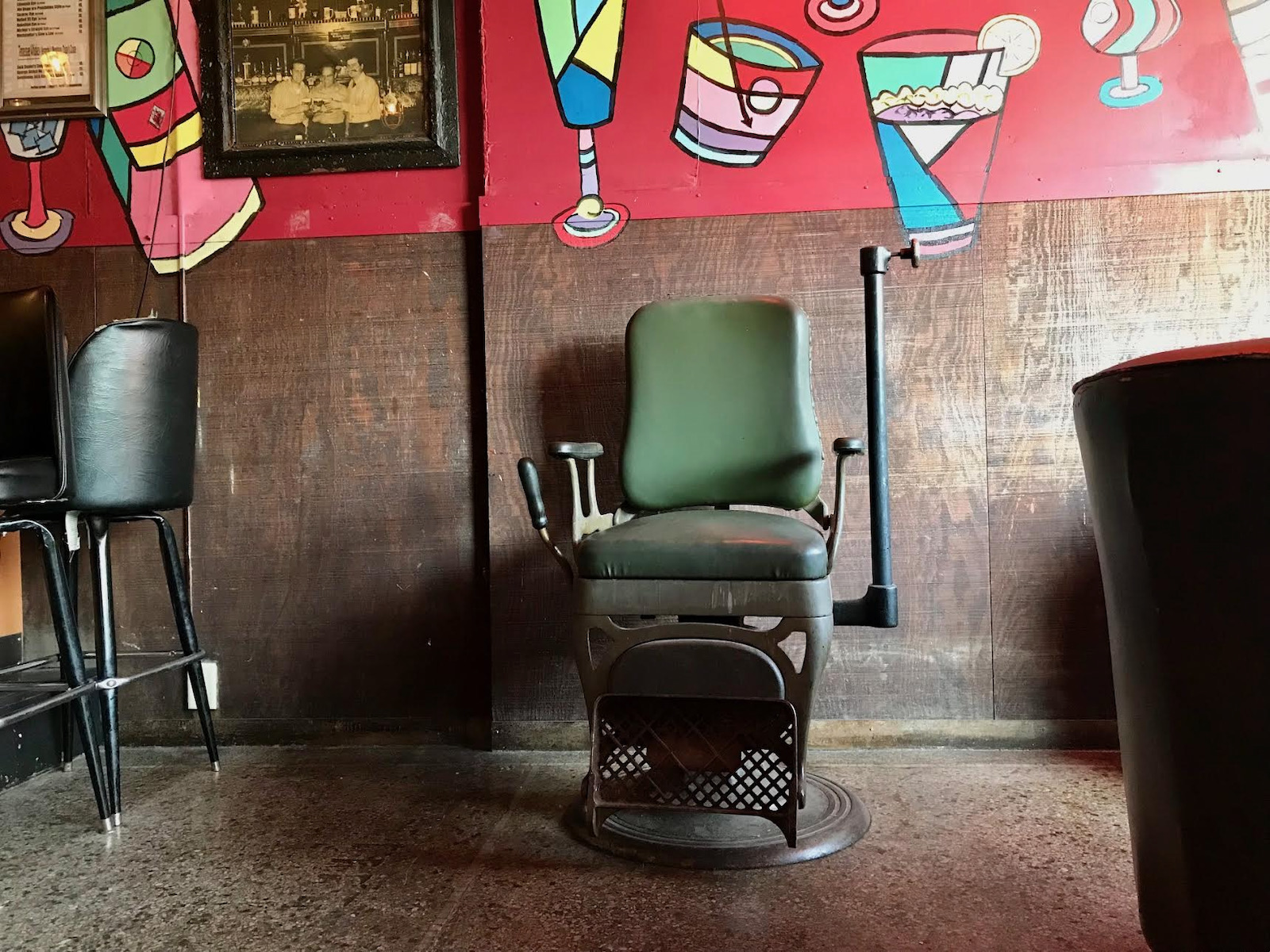 Free popcorn is a tradition in all of Tony's bars and a self-serve popcorn machine is parked in the middle of the space.
"I've had free popcorn since day one. I make it really salty so people wanna drink more beer," he says. "And it's cheap and isn't considered a food so I don't need a special license."
But all of the DePalmas agree, the real magic of their bar comes from its customers.
"I made it all these years because of the dedication of my customers. Some are the same customers, but I also always get new groups of regulars," says Tony.
Y-NOT II customers truly come from all corners of existence. "It's a very eclectic place, a total hodge-podge," says Nick. "But it works, because everyone here generally follows what our dad told us our entire lives: if you can't get along with the person next to you then you shouldn't sit there.'"
Since the early 1990s, customers have gathered at the tavern in the late afternoon to watch "Jeopardy."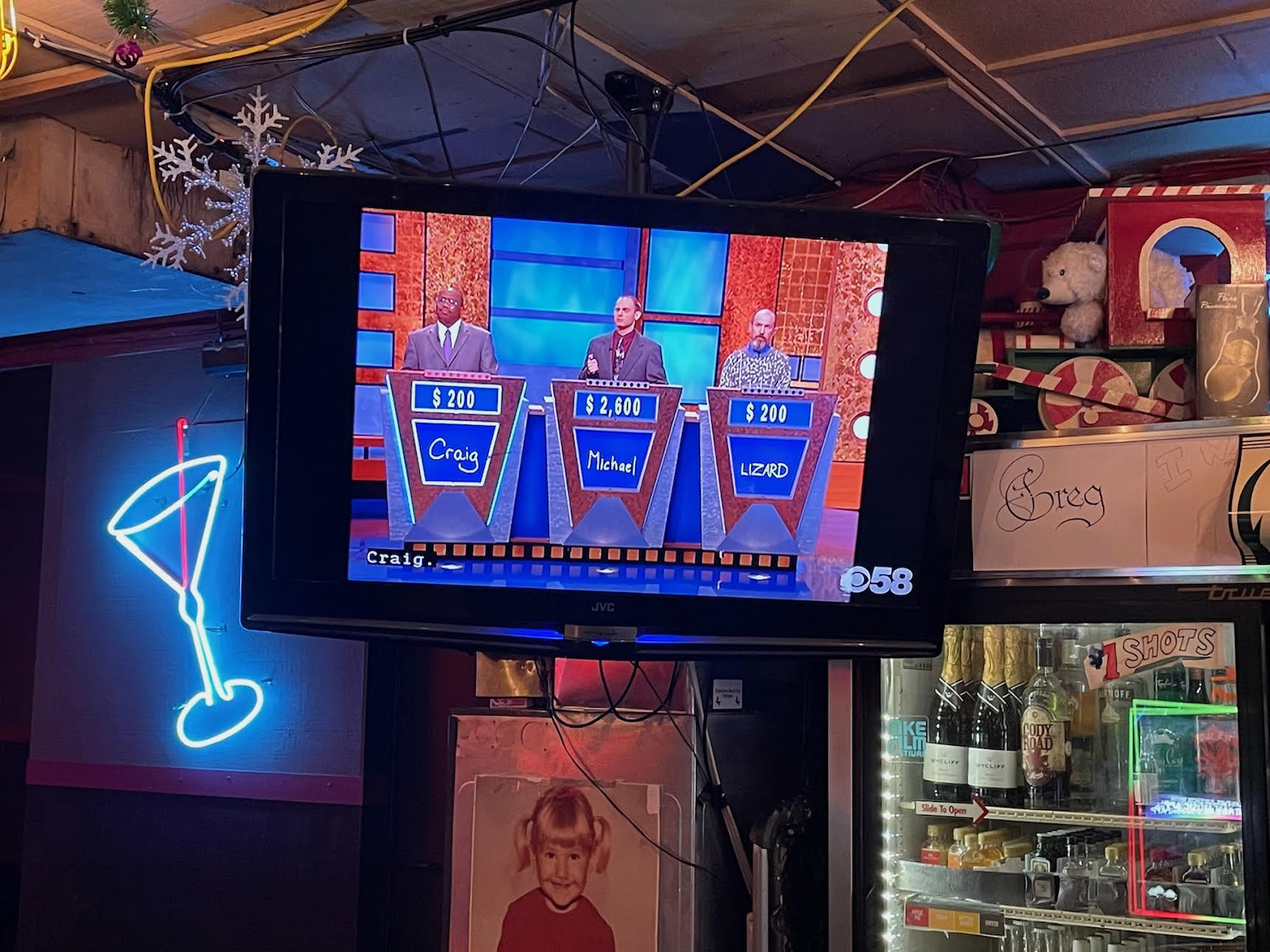 Jason Cleereman, a Y-NOT II bartender who became an immigration attorney, was one of the originators of the Jeopardy tradition. Cleereman was tragically murdered on Brady Street last year.
"We've had so much loss in the past year," says Monica. "We will miss some people so much this weekend, but it will be great to celebrate, too."
The celebration this weekend will recognize the hard work of everyone involved: family, friends, customers and employees past and present like Amanda Delsart, who worked at Y-NOT II for eight years and left only to open her own bar.
"Tony encapsulates East Side bartending and bar owning. He's old school. He expects hard work but once you're a Y-NOT 'tender, you're family for life," says Delsart. "Tony always says 'This bar owns me, kid' and personally, I'm extremely grateful for it."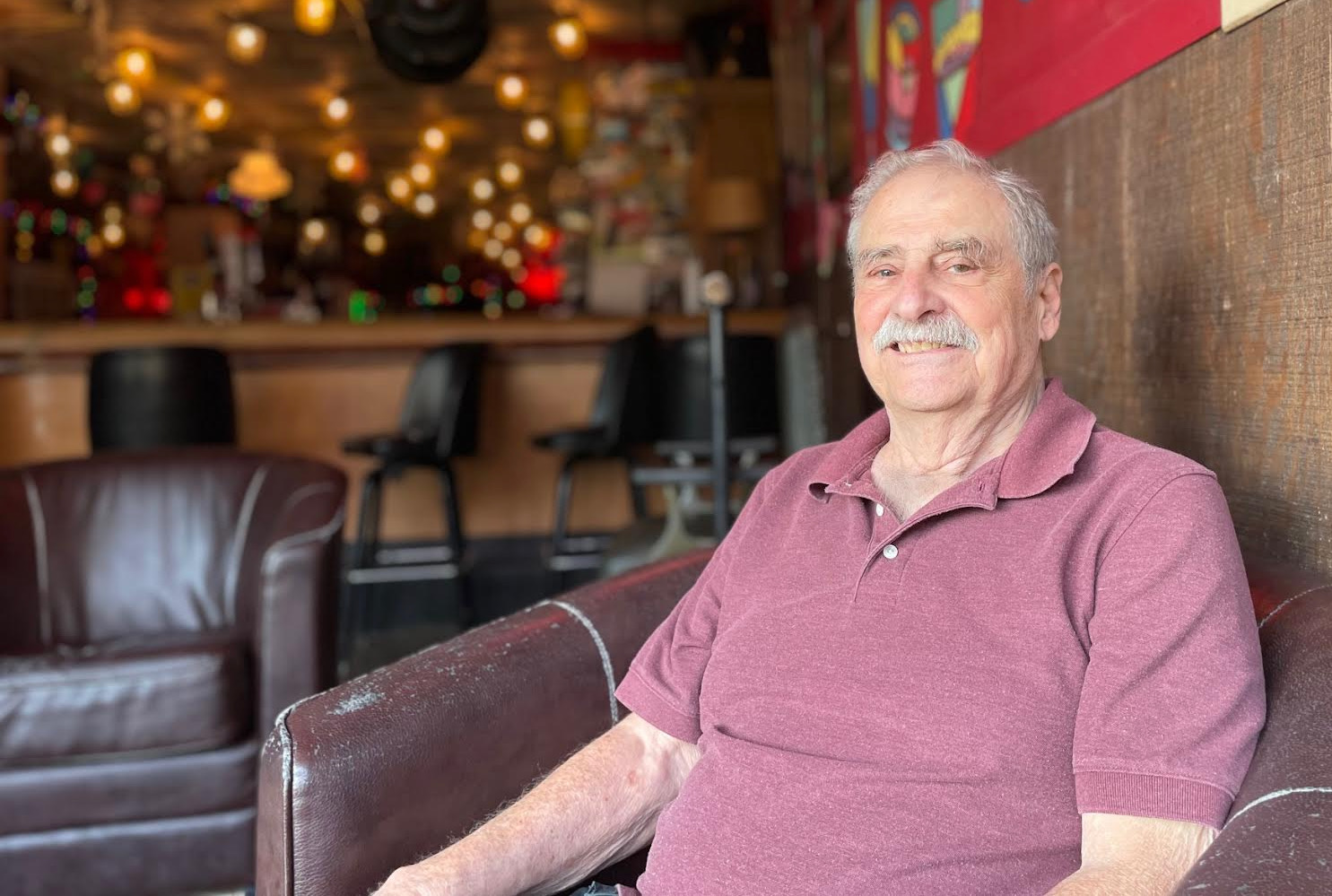 Molly Snyder started writing and publishing her work at the age 10, when her community newspaper printed her poem, "The Unicorn." Since then, she's expanded beyond the subject of mythical creatures and written in many different mediums but, nearest and dearest to her heart, thousands of articles for OnMilwaukee.

Molly is a regular contributor to FOX6 News and numerous radio stations as well as the co-host of "Dandelions: A Podcast For Women." She's received five Milwaukee Press Club Awards, served as the Pfister Narrator and is the Wisconsin State Fair's Celebrity Cream Puff Eating Champion of 2019.