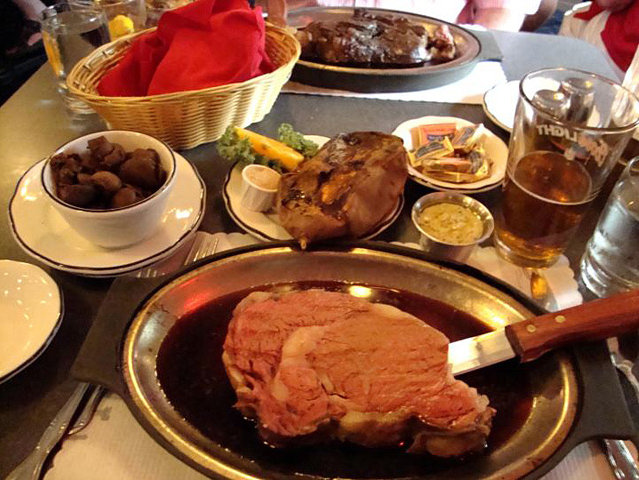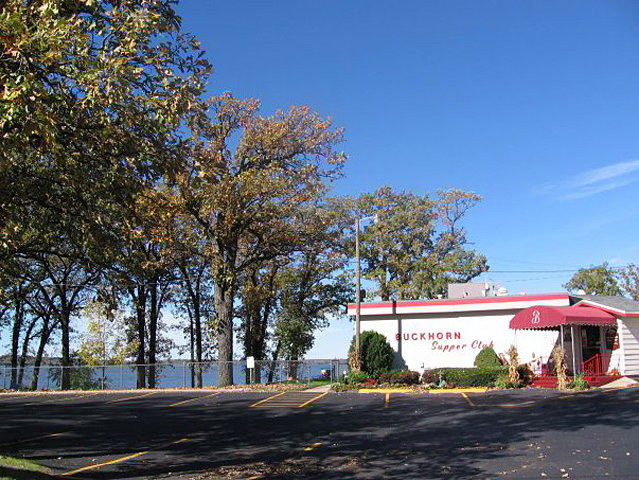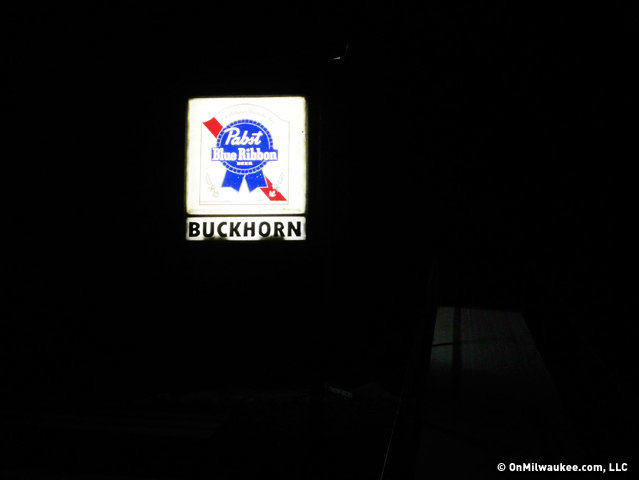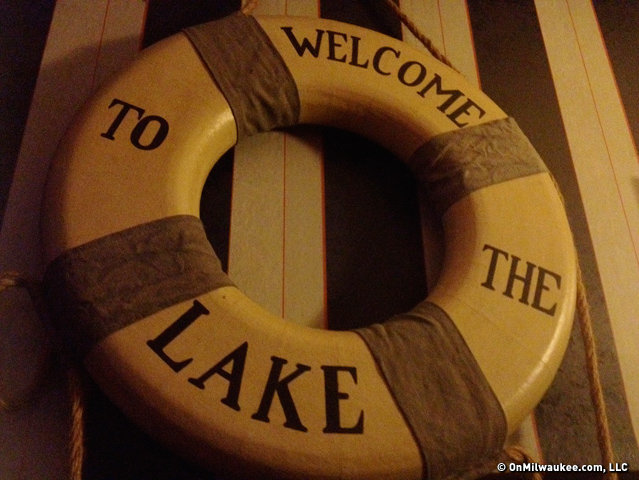 The Buckhorn Supper Club offers casual comfort and great food
You can arrive by land or by sea – or in this case, more accurately, by lake – and the result will be the same when you visit The Buckhorn Supper Club on the southeast shore of Lake Koshkonong – a great dinner is a cozy, casual atmosphere, with a view out over the lake.
For more than 70 years, The Buckhorn, 11802 N. Charley Bluff Rd., in Milton, has been a destination for locals and for the weekend crowd from Milwaukee, Madison and beyond. The Pope family has owned the place since 1997 and under their watch, a lakeside patio was added about six years ago and expanded a few years later.
Down by the water, there's a dock so you can boat up. Welcoming boaters is an illuminated Pabst Blue Ribbon sign. Just up a path is a big grassy space where The Buckhorn hosts events like its acclaimed lobster boil.
The restaurant is open Friday through Sunday, but being a fish fry fan, I counsel visiting on Friday evening.
That's what I did recently, negotiating the darkness to successfully find my way to the dimly lit Buckhorn despite my phone's map app attempting to send me off course. I'll just say that once you're on Highway N, follow the arrow on the awesome Buckhorn sign at the base of Charley Bluff Road, and you'll be fine. Oh, and remember to watch for deer crossing the road. One nearly got us (or vice versa).
Calling ahead we found that The Buckhorn doesn't take reservations, but that's OK. We waited about 20 minutes for a table, but that just gave us time to have cocktails at the bar and breathe in the casual comfort of The Buckhorn.
We'd heard talk that The Buckhorn was a pricey night out, but that wasn't our experience. I wouldn't describe the menu as cheap, but $12.95 for a fish fry and an all you can eat version for $3 more doesn't seem usurious, either.
Especially when the food is good. That's the key to The Buckhorn: you get what you pay for. For two entrees, a mojito and a beer, we spent $49.
We sat at a table in the bar side (there is a restaurant side, too, through the wide doorway), cozied up next to the gas fireplace and a plate glass window that during the day probably offers a stellar view over Lake Koshkonong. But in the darkness we could only spy the distant twinkle of some lights on the opposite shore.
Our server was friendly and efficient, keeping our water glasses filled and chatting but never lingering too long.
You'll be unsurprised that I ordered the all you can eat fish fry – strictly in the name of research, mind you – and, despite the lack of potato pancakes, which is always a disappointment to me, it was one of the best I've had in a while. The fries were good – tick and crispy – but the coleslaw was delicious: not cloyingly sweet and with a perfect dose of black pepper.
You can order a two-piece fried cod for $12.99, a three-piece for $13.99 and, as mentioned, the AYCE for $15.99. The cod was flaky delicious in a light breading without even a hint of greasiness. The three-piece portion would be hearty enough for most diners.
My dining companion choose another Friday night special selection, a seasoned filet mignon, topped with onion rings and served with a side of fries. The filet, which looked to be about 6-8 ounces, came just slightly beyond the medium well request, but was still juicy and tender.
Among the appetizers on offer are stand-bys like bruschetta, crab cakes, spinach artichoke dip, bacon and cheese potato skins, and shrimp cocktail, and you can order burgers and sandwiches with chicken, fish and prime rib.
The entrees are heavy on fish, but typically when folks talk about The Buckhorn, they rave about the prime rib, which is hand rubbed and slow roasted for no less than 12 hours. A Queen Cut is $25.99 and a King Cut runs $2 more.
There is a kids' menu at The Buckhorn, but with children's dishes ranging from $9.99 (mac and cheese) to $15.49 (fried or baked fish), it might be more economical to hire a babysitter and enjoy an evening meal among adults.
In summer, when you can sit outside and watch the boats on the lake, bring the kids and splurge a bit.
The Buckhorn feels like a living, breathing experience from another age. It's a bit of a trek to get there, but the food is great and the atmosphere is fun, making it well worth the drive.
wutaubvrbzzxbvzwstswrt
Facebook Comments
Disclaimer: Please note that Facebook comments are posted through Facebook and cannot be approved, edited or declined by OnMilwaukee.com. The opinions expressed in Facebook comments do not necessarily reflect those of OnMilwaukee.com or its staff.