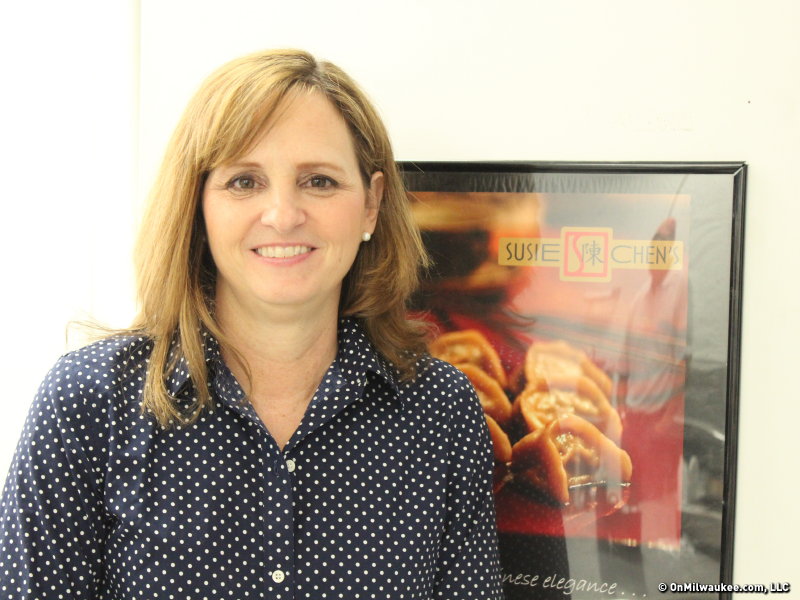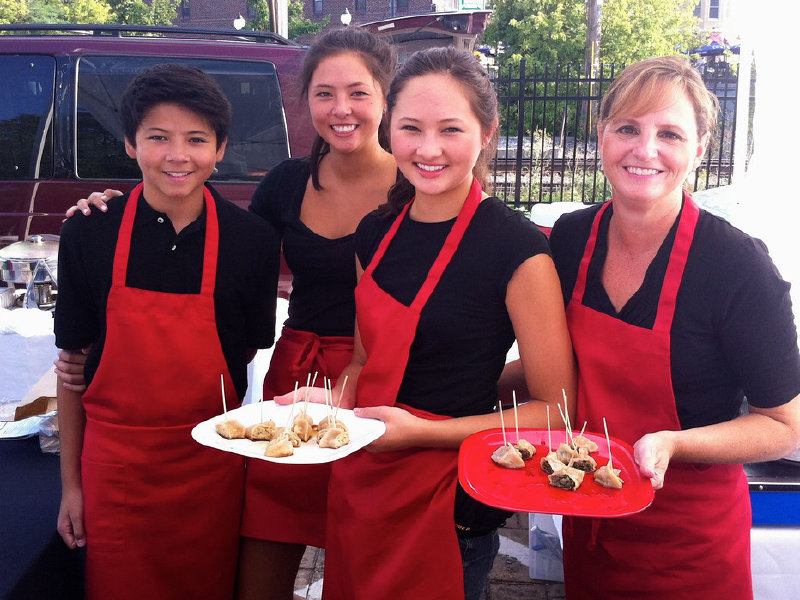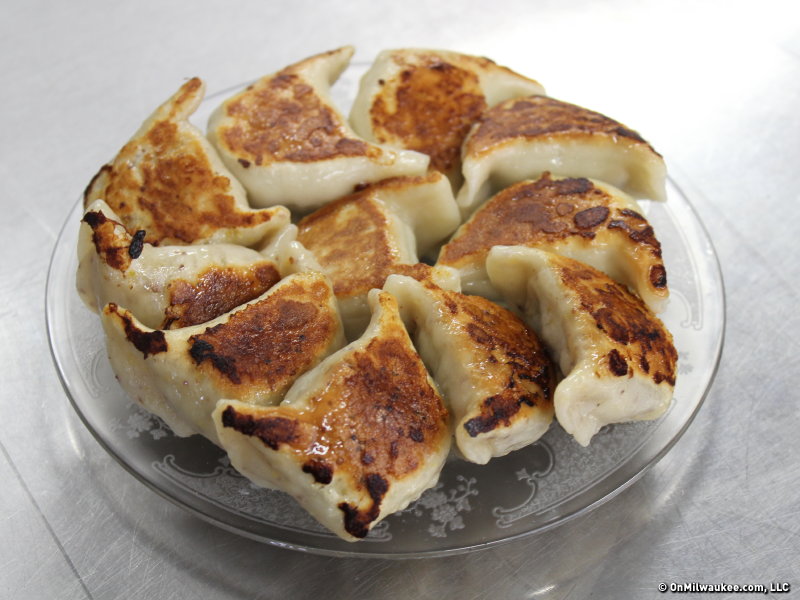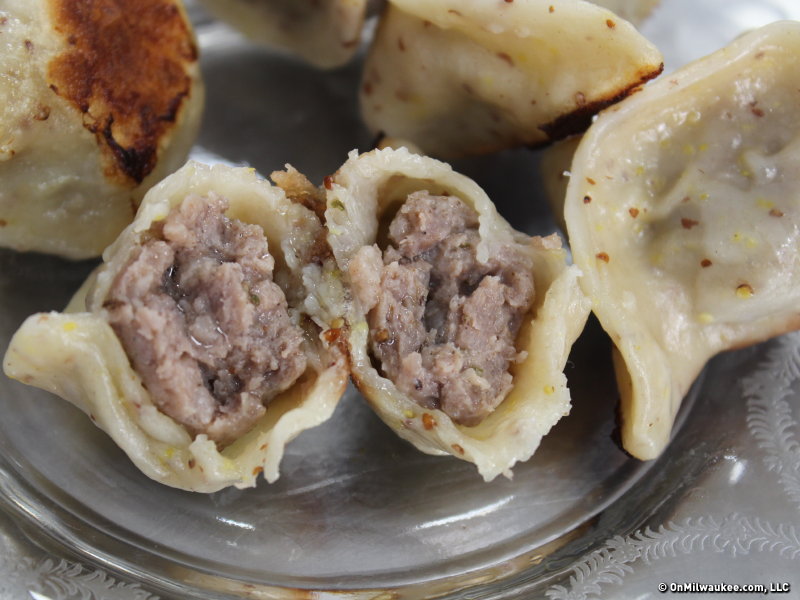 Susie Chen's Potstickers: East meets wurst
Appearances can be deceiving.
You might remember a 1994 episode of Seinfeld during which George Costanza's telephone line crosses with that of a woman named Donna Chang. Based on her name, the Seinfeld crew assumes she is Chinese, and seeks her advice on a number of topics. But, when Donna Chang appears in the flesh, everyone is surprised to find she's a far cry from the Chinese woman they expected.
That particular episode resonates in a very personal way with local business owner, Susie Chen of Susie Chen's Potstickers, whose Chinese name throws many for a loop.
"People often come up to me and ask if I've seen the 'Seinfeld' episode," she says. "It's become a common occurrence. I just smile and tell them that 'I'm more Chinese than most; after all, I make potstickers for a living.'"
And Chen isn't joking. Her recipe for potstickers is about as authentic as they come – passed down to her from her husband Kyle's parents, first-generation immigrants who came to the U.S. to attend school and ultimately laid down roots in Fort Wayne, Ind.
Chen remembers the first time she tried one of Kyle's mom's potstickers.
"I was dating him," she recalls. "His mother had just come back from Taiwan, and she made potstickers for dinner. It was the first time I met her, and it changed my life. They were like nothing I'd ever had."
The potstickers, as Chen remembers it, were made from beef and spinach – both improvised ingredients the Chen family used as substitutions for the more traditional ground pork and Napa cabbage.
"Since ground pork wasn't readily available," Kyle Chen explains, "They used the next best thing."
Susie Chen's Potstickers are made in the traditional northern Chinese style, with thick skins and flat bottoms, based on a generations-old family recipe passed down from Kyle's grandmother.
Chen says she made the traditional Chinese dumplings for years before launching her business.
"I started cooking potstickers for neighbors and friends," she says. "They loved them, and then they started asking us to make them for occasions."
One thing led to another, and in 2012 Chen decided she'd like to start a business making the potstickers on a larger scale. She started by selling the dumplings at the Wauwatosa Farmers Market.
"We were so surprised by the reception they got," Chen says, who recalls that she was bringing about 1,000 potstickers to the market every Saturday morning.
But, the proof is in the flavor, which doesn't disappoint. Chen's potstickers are toothsome and filling, made with high quality ingredients like custom ground beef taken from the brisket and sirloin.
"We do everything by hand," Chen says. "We make the dough and the filling. And we pinch them, freeze them and bag them ourselves."
In fact she says that up until about a week ago, when they purchased a commercial pasta roller, she was making and rolling the dough by hand with a KitchenAid mixer and pasta roller attachment.
The business now sells an average of about 1,500 potstickers a week to area stores including Larry's Market, Metcalfe's Sentry, Grasch Foods, Sendik's Brookfield, Ono Kine Grindz, Piggly Wiggly Mequon and Ray's Butcher Shoppe.
Flavors include beef and vegetable, classic pork, ginger chicken, vegetable and a brand new product made from Usinger's bratwurst that Chen has deemed the "Bratsticker."
Chen says she's made potstickers with a number of Usinger's products, but says they've had the most success with the flavors of the bratwurst.
"We were reading Fritz's blog on the Usinger's website," Kyle recollects, "And he's adamant about the unadulterated brat. So, although we thought about mixing in kimchi or mixing beer into the dough, in the end, we agreed with his assessment. We wanted the bratwurst to be the star."
The bratstickers are made with a mustard seed-studded dough that's rolled and filled with bratwurst before being hand-pinched and frozen.
Chen says it's been fun seeing peoples' reactions to the product, which has gone over very well.
"They're great cooked in beer," Chen says, "And people serve them all kinds of different ways – dipped in mustard, served with kraut. We say it's 'east meets wurst.'"
Chen will be sampling her products, including the bratstickers, at the upcoming 14th annual After Breast Cancer Diagnosis event, Date with a Plate, on May 9 at the State Fair Park Expo Center. All proceeds from the event support ABCD's mission to bring free one-on-one support to those diagnosed with breast cancer.
And if you meet her and mention the classic 'Seinfeld' episode, she's likely to give you a smart and cheerful response:
"I am the Suzie and my husband is the Chen."
Facebook Comments
Disclaimer: Please note that Facebook comments are posted through Facebook and cannot be approved, edited or declined by OnMilwaukee.com. The opinions expressed in Facebook comments do not necessarily reflect those of OnMilwaukee.com or its staff.