War is hell. It was General William Tecumseh Sherman who said this famed phrase during the Civil War, and his words were never more eloquently or pointedly dramatized than in "Grounded," the George Brant play that opened at The Rep's Stiemke Studio. Read more...
Editors' Pick
As Wisconsin historian Mark Speltz prepares to return to town for an event on Tuesday, Feb. 7 at Milwaukee Public Library's Washington Park branch, we asked him to select his favorite images from "North of Dixie" and tell us what about them moves him most.
See more stories in Arts & Entertainment …
Milwaukee Area Event Calendar
More Featured Articles
The men are off to war; the women are left to weep. It has always been thus - unless you happen to be among the "Women of Troy," the translation of the 2,000-year-old play getting a new life under Dale Gutzman's direction at Off the Wall Theatre.
See more stories in Arts & Entertainment …
While on the job, Joe Foust has been stabbed, cut and had his teeth knocked out. Who knew being an actor, playwright and fight choreographer was such dicey work? See his work in First Stage's upcoming performance of "Robin Hood."
See more stories in Arts & Entertainment …
It is altogether fitting and proper that Genesis 2017 was unveiled in the breathtaking beauty of the venerable Pabst Theater, as the 120-year-old structure hosted three brilliant young choreographers heralding a healthy future for the ballet world.
See more stories in Arts & Entertainment …
Sponsored Content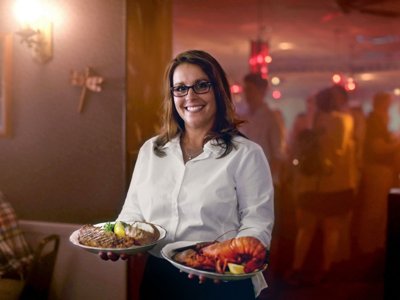 With a variety of restaurants located conveniently near ski hills, snowmobile trails and more, winter is the perfect time for a warm Wisconsin-style meal. Here are five snowy Wisconsin supper club hot spots.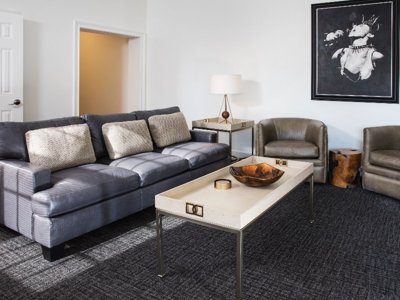 For this new edition of Steinhafels' "Before and After," we take the idea of home redesign to the next level, to a place that is shared by thousands of people: a hotel! Here's how one of our Decorating Solutions designers redesigned The Delafield Hotel.
From Our Partners
The first order of business at UWM's Academic Policies and Curriculum Committee meeting on Nov. 14 was putting together a sub-committee that could make a decision about a change in the school's psychology program. Three UWM professors with no stake in the outcome were needed to make up the ad-hoc committee, a committee that's created [...] The post UWM Professors Are More Like Us Than We Think appeared first on Media Milwaukee.
See More Stories From Media Milwaukee …
This holiday season, for the second year in a row, a theater group is performing a traditional holiday story and adapting it to address social justice issues in Milwaukee. Black Nativity -- based on the work of prolific African American poet and playwright Langston Hughes -- opened last week at the Marcus Center and runs though Dec. 11. The two-act play and musical revue features an all-Milwaukee cast, with the second act set in the present day, in a neighborhood like... 'Black Nativity' explores social justice issues through traditional Christmas story appeared first on 88Nine Radio Milwaukee.
See More Stories From 88Nine Radio Milwaukee …
The internet is a big place. Thousands of songs are released EVERY DAY, and we sift through them all to find those rare gems and beauties that we love. We also talk to artists, journalists, and musicians about the songs that they love. This week we talk to Cloud Nothings and LEON, and we hear music from Gillian Welch, Matthew Squires, Blaze Foley, Liniker e Os Carammelows, and ABBA. Listen to the whole thing in the player below. The post 5 Songs We Can't Stop Listening To with guest Cloud Nothings appeared first on 88Nine Radio Milwaukee.
See More Stories From 88Nine Radio Milwaukee …
Coming Soon On OnMilwaukee.com…
The new Hamburger Mary's
Erik Hansen of Supper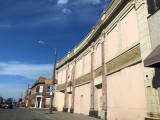 Bader Philanthropies HQ
Piemontese lunch