It could hardly be more appropriate to our times that The Milwaukee Rep unveils a Pulitzer Prize-winning play about Muslims in America the very week that we are getting a new president who has made Muslims a target of his vitriolic political campaign. Read more...
Editors' Pick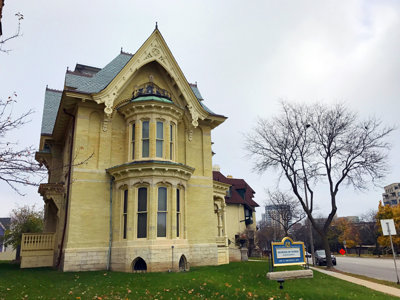 Thanks to the generosity of an anonymous donor, the beautiful Victorian Gothic Judge Jason Downer Mansion, 1201 N. Prospect Ave., is now something of a temple to art history, serving as the headquarters of the Milwaukee Art Museum's library. We go inside for a peek.
See more stories in Arts & Entertainment …
Milwaukee Area Event Calendar
More Featured Articles
"Sexual chemistry" is not a phrase normally associated with the Rodgers and Hammerstein musical "The Sound of Music," but the production at the Marcus Center creates a fully realized Maria, a woman perplexed by her feelings of love.
See more stories in Arts & Entertainment …
There has been no formal announcement yet, but it appears as if another theater company that provides work for young actors and directors in Milwaukee, is about to fold its tent. Soulstice Theatre looks like it's shutting down after 15 years.
See more stories in Arts & Entertainment …
Sponsored Content
Steinhafels Furniture is excited to partner with OnMilwaukee on unique content every month. This month, we're going to go behind the camera lens for a Steinhafels Decorating Solutions Before and After shoot.
From Our Partners
New photos released by the city of Orlando show where officers breached one of Pulse nightclub's walls to free people trapped inside during the worst mass shooting in U.S. history
See More Stories From WISN 12 …
SHARP Literacy, Inc. announced details of two new programs: an after school program in partnership with Silver Spring Neighborhood Center that will serve students from Browning School and Thurston Woods Elementary School; and an intergenerational "Read to Me" program in partnership with the Jewish Home and Care Center, Sarah Chudnow Community, and Chai Point Senior Living.
See More Stories From Milwaukee Neighborhood News Service …
It's no secret that here at Radio Milwaukee we love Milwaukee music, but what is 'Milwaukee music?' From polka and folk songs to punk and hip-hop, music has been important to our city from it's inception - leaving us with a rich history that paints the picture, or the sounds, of our past. New exhibit showcases the history of Milwaukee's music scene appeared first on 88Nine Radio Milwaukee.
See More Stories From 88Nine Radio Milwaukee …
5 Songs We Can't Stop Listening to is a collection of our newest favorite songs. And Every week we ask an artist that we love to tell us about the music they love. Listen to the whole thing in the player below. The post 5 Songs We Can't Stop Listening To with guest Whitney appeared first on 88Nine Radio Milwaukee.
See More Stories From 88Nine Radio Milwaukee …
  The day after the 2016 presidential election, Chelsea Miller started looking for flights to Washington D.C. Not for the inauguration, but instead to attend a march of comparable size that was already in the works for the next day. "I felt compelled to do something. I was researching for three days, I was so [...] The post Women's March on Madison Organized by UWM Student appeared first on Media Milwaukee.
See More Stories From Media Milwaukee …
The following is a statement from Milwaukee Public Schools Superintendent Dr. Darienne Driver concerning new proposals for improving student performance: To reach our goals...
See More Stories From SchoolMattersMKE …
Coming Soon On OnMilwaukee.com…
Check out ZipMKE
Progress on Maison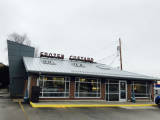 Gilles' gets a makeover
Bye Bye Brett