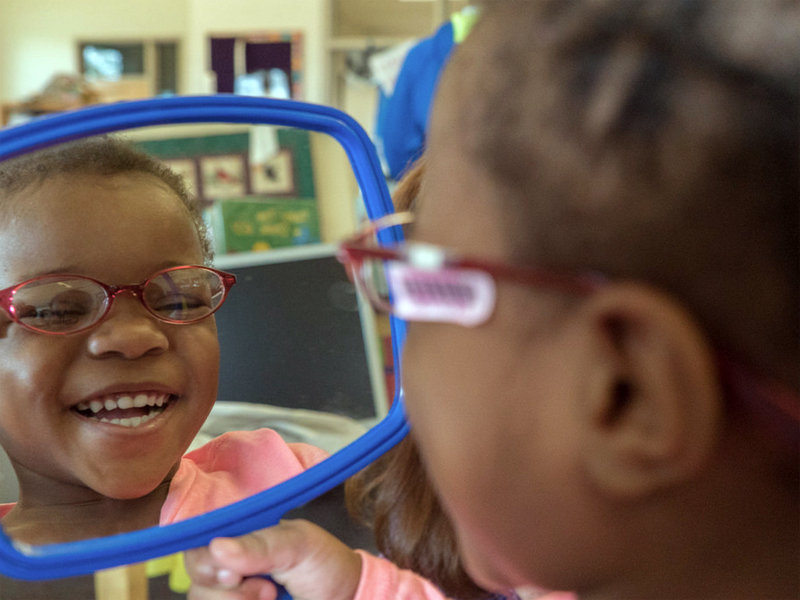 Because who couldn't use a smile, here are six irresistible images of kids at Milwaukee Public Schools' Browning Community School, 5440 N. 64th St., getting free eye tests and glasses thanks to a partnership between Wisconsin Vision, the Milwaukee Teachers' Education Association, Milwaukee Public Schools, and Prevent Blindness Wisconsin.
Via a program called Clear Days Ahead, optometrists, opticians and volunteers provided eye exams to more than 100 kids at Browning and another nearly 100 at Barack Obama School of Career and Technical Education late last autumn, and MTEA lensman Joe Brusky was there to capture it in pixels. Kids determined to need glasses got them for free, thanks to Wisconsin Vision.
"Undetected vision problems make learning difficult and stressful on students," said Milwaukee Teachers' Education Association President Kim Schroeder. "Vision can affect a student's attention span, reading comprehension and mood."
The Clear Days Ahead partnership began in 2010 and since then more than 800 pairs of glasses have been given to MPS students. According to Wisconsin Visions' Beth Bush, every year the program has identified – and given glasses to – kids who are legally blind.
Watch a video and learn more about the program here.
"We want our young people to have all the tools they need to be in school, every day, ready to learn," said Dr. Darienne Driver, MPS Superintendent. "We want to thank Wisconsin Vision and the MTEA for their work to ensure our students can see and actively participate in their classes."
If that's not enough to make you smile, look at these photos: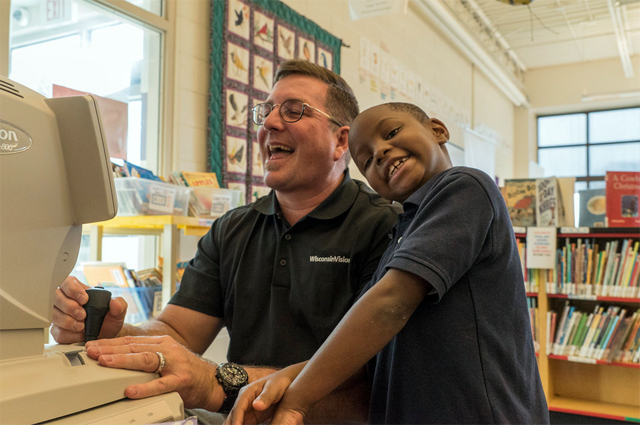 If you want to see more photos, click here and here.
Read more...