Results tagged with 'wantable'
Articles: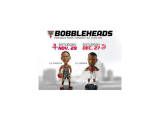 Published Dec. 25, 2014
A collection of things we want and love this week!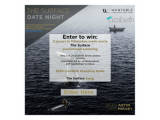 Published Oct. 22, 2014
Maybe you made it to the Milwaukee premiere of locally filmed and produced movie "The Surface" at the Milwaukee Film Festival. Whether or not you did, you should enter to win this great date night for the film's opening at Marcus Theaters North Shore!
Published Dec. 23, 2012
This August, Jalem Getz launched Wantable, a women's make-up and fashion e-commerce service that targets the daring tastes of busy fashionistas. Think Netflix, but for fashion - or, even better, an online dating service that matches you up with the beauty products you've always dreamt of finding.