This content is in partnership with Explorium Brew Pub.Mike Doble, owner of Explorium Brewpubs, is always up for a good time. The same has been said about the OnMilwaukee staff, so it was only a matter of time before the two local, Milwaukee-based businesses teamed up for a night of responsible debauchery.
Earlier this summer, about a dozen ready-to-party representatives from both businesses embarked on a Hop Bar Crawl for a unique twist on a Thursday afternoon happy hour. The plan was to start and end at Explorium and hop off The Hop at four more bars in between.
Being the productive overachievers that we are, we hit not four – but five – bars, all of which we reached thanks to the smooth street sailing on the city's free streetcar service.
WATCH the Great Hop Bar Crawl of 2023 here:
Where we Hopped
There are many bars and restaurants on The Hop line, but somehow we narrowed it down to these spots: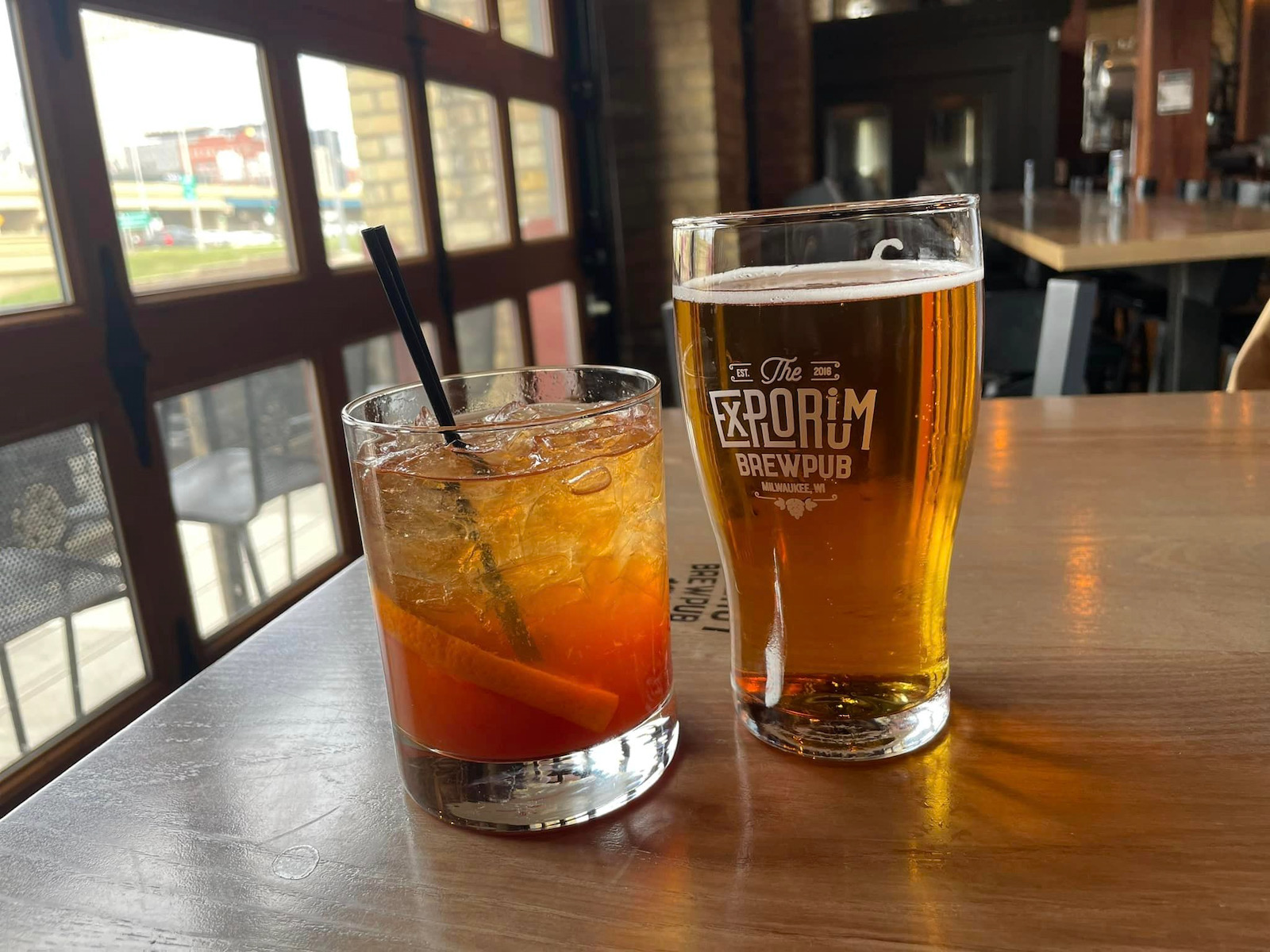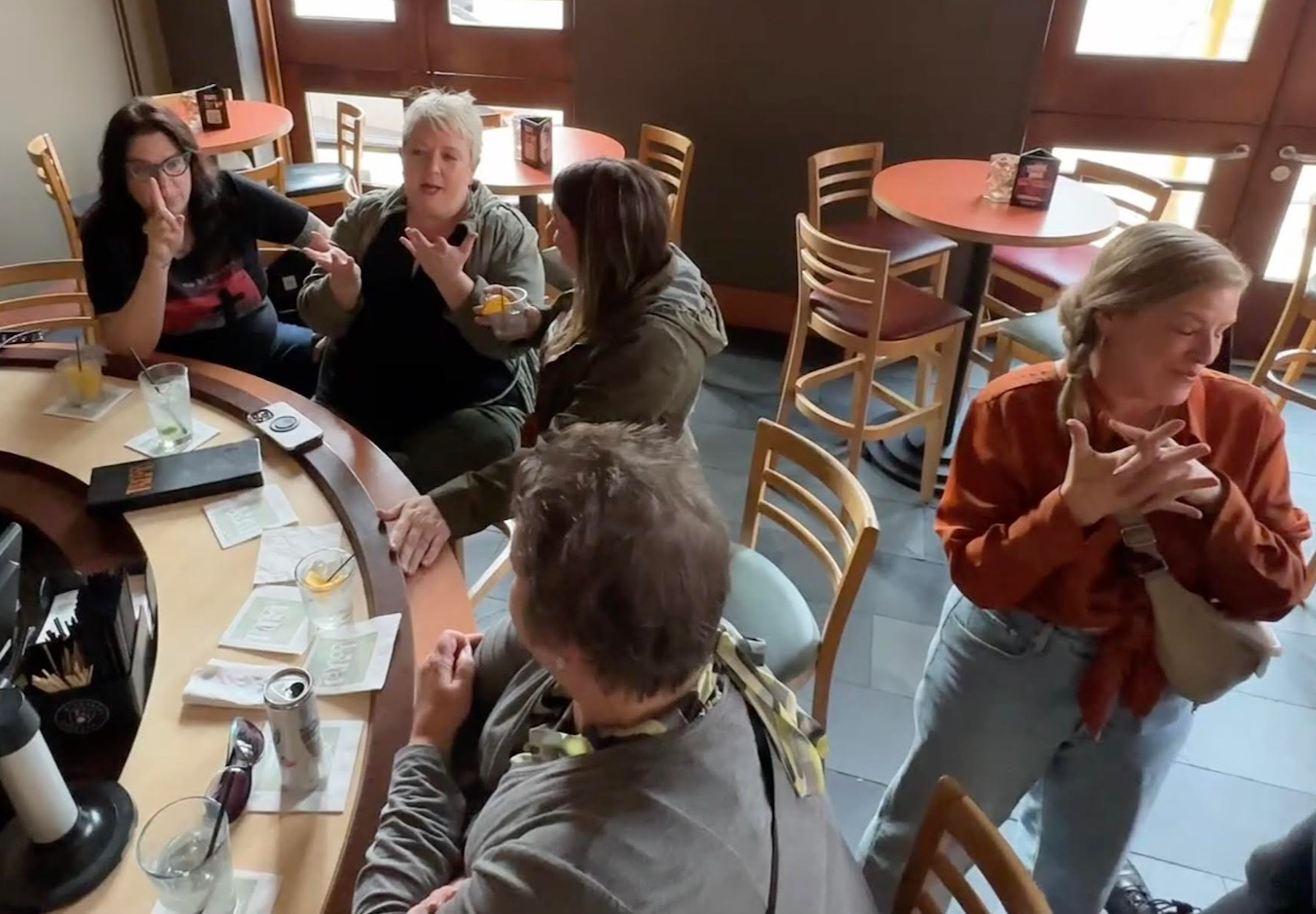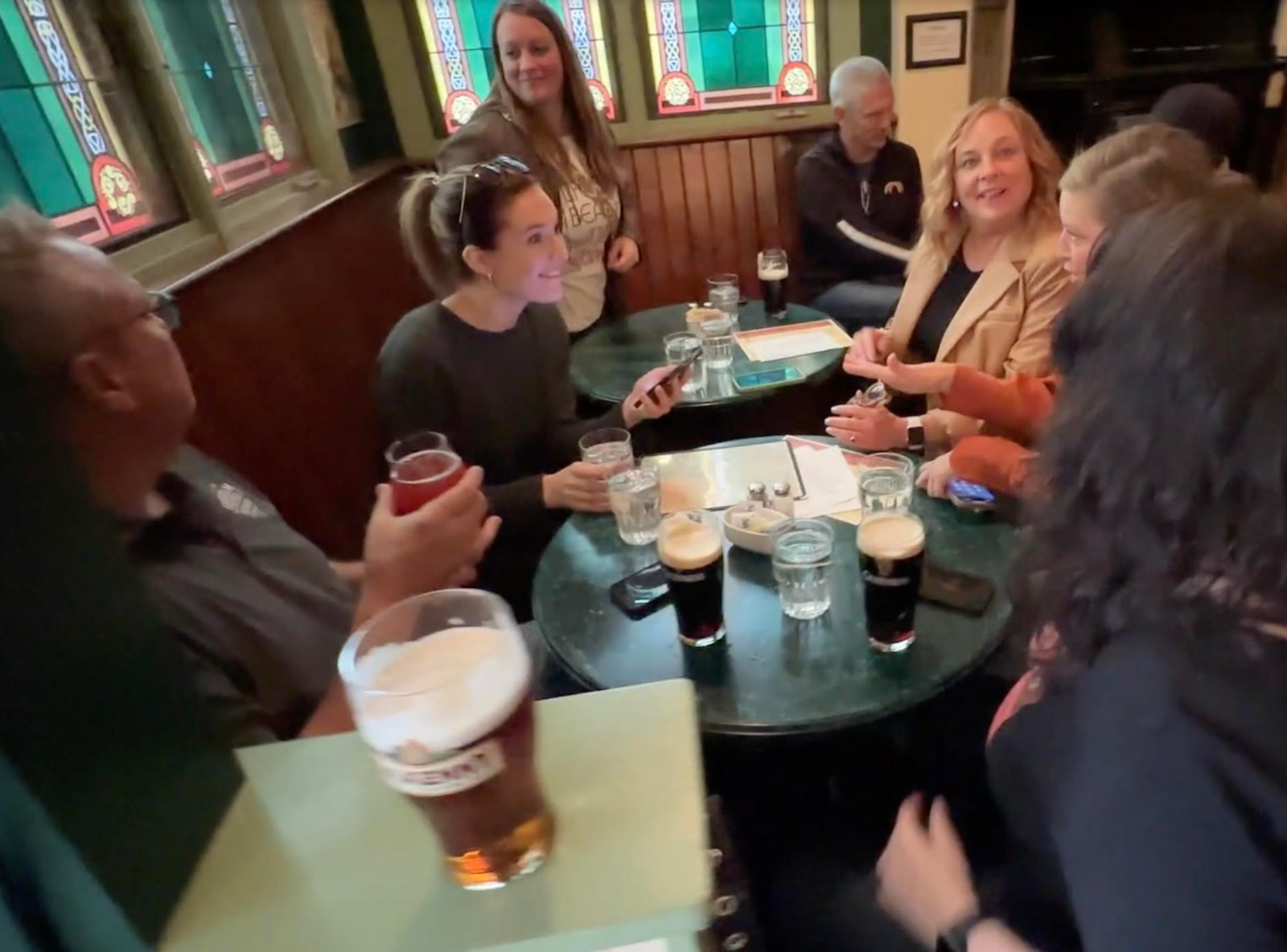 "For me, the most fun part was having a means of transportation that allowed us to plan a really fun day," says Jamie Heijnen, Explorium's marketing assitant and social media coordinator. "All of the stops we made were selected because of their proximity to The Hop which made for an awesome time."
What we learned
After our experience, we came up with a few tips to ensure a Hop-notch (ahem) experience. It's also worth noting a hop bar crawl can be done in any season or weather, even though we were partial to summer because, well, summer in Brew City is like no other.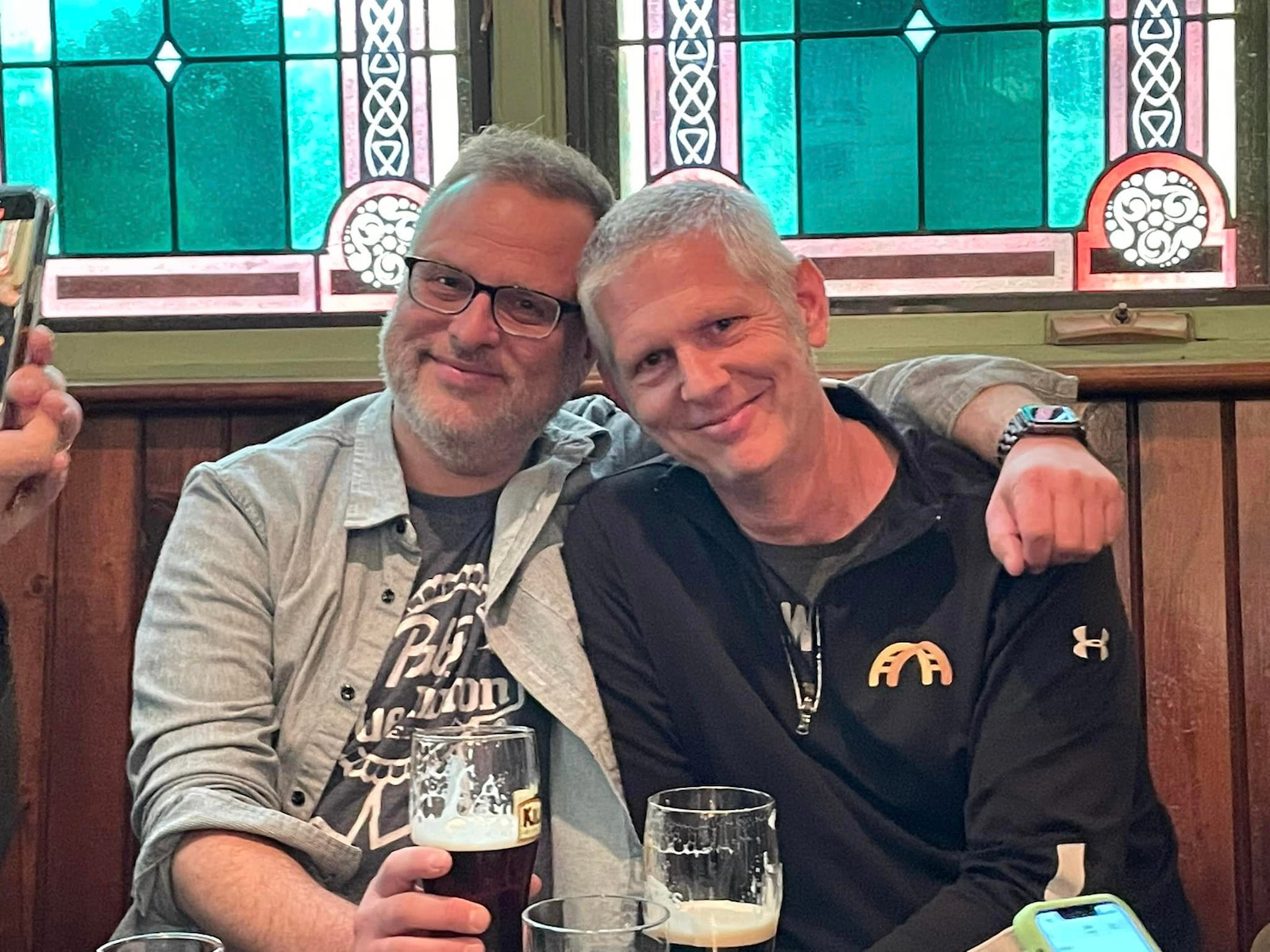 Anyway, some of our thoughts:
Park at Explorium Brewpub in the Third Ward. There is often street parking, or park in the adjoining lot for free. This adds structure to the event. Plus, The Hop stop is right outside the front door of the brewpub.
Download The Hop app so you know when the streetcars will arrive. Or don't! Some of the best times during our bar hop was the banter that took place while waiting for The Hop. Note that The Hop runs until midnight six nights of the week and until 10 p.m. on Sundays. "A hop bar crawl would make a really fun Sunday Funday!" says Heijnen.
"Start out light, go heavy later," says Explorium Brewpub owner Mike Doble. If you're starting and ending at Explorium, that's easy enough to do: they have numerous low-ABV beers available as well as a half-dozen hard seltzers.
Choose which bars you want to stop at ahead of time. Or don't! We had a list of places we wanted to hit, but it would be just as fun to spontaneously hop off The Hop. Pick places you like, but include a few new-to-you spots, too. "I really enjoy trying new establishments, drinking cocktails and meeting new friends. All of us doing the bar hop together checked all of those boxes," says Heijnen.

OnMilwaukee's Carolynn Buser and Molly Snyder.

Include places that serve food – and then order food! County Clare was a great mid-way point for us because we could order appetizers to accompany our Guinness, but most of the places we chose to stop – including starting and ending at Explorium – serve food along The Hop route. Obviously, food will help prevent over-inebriation because nobody wants to booze-puke on The Hop.
Enjoy the experience. Could you have walked or driven between bars? Sure. But an idea like this is more amusing and brings panache to your evening out. "You're walking, you're hopping and you're having a good time," says Doble.

X

Molly Snyder started writing and publishing her work at the age 10, when her community newspaper printed her poem, "The Unicorn." Since then, she's expanded beyond the subject of mythical creatures and written in many different mediums but, nearest and dearest to her heart, thousands of articles for OnMilwaukee.

Molly is a regular contributor to FOX6 News and numerous radio stations as well as the co-host of "Dandelions: A Podcast For Women." She's received five Milwaukee Press Club Awards, served as the Pfister Narrator and is the Wisconsin State Fair's Celebrity Cream Puff Eating Champion of 2019.