There's no such thing as bad publicity.
That's the old adage, anyway. But when a local story becomes a national story (think Hobby Lobby), the ramifications aren't always good for business.
This week, beloved custard icon Leon's found itself in the news for its owner's "English only" rule, and now long-time fans are reconsidering whether or not they want to patronize the otherwise-wonderful South Side neighborhood landmark.
We took a look at some of the recent famous – and infamous – pieces of publicity that befell Milwaukee businesses. Have they helped or hurt? You decide:
1. Two Bucks
When in May 2015 Two Bucks owner Lynn Forthaus reportedly made racist comments about African-American customers, there was an immediate backlash on social media and protests in front of the business. A couple days later, Two Bucks' corporate office moved to revoke the local bar and restaurant's franchise license. Soon after, the place was closed for good.
RESULT: BUSINESS CLOSED
2. Romans' Pub
Beer connoisseurs love Romans', but the rumor that owner Mike Romans is a surly bartender who kicks customers out on a regular basis is well-substantiated on review sites like Yelp. More than that, some have allegedly heard him make off-color comments, including OnMilwaukee Publisher Andy Tarnoff, who wrote in 2008:
"He referred to the cash register as a 'Jewish piano,' to which I said, 'I think I'm offended, Mike. I'm Jewish.' He said sorry about that, but it's an old slogan, and I shouldn't worry about it."
RESULT: POLARIZING
3. Leon's
Mere days after Harry Connick Jr. brought a camera crew by for his new show, cameras were back at Leon's Frozen Custard for a very different, much less-positive reason. Due to a disgruntled Facebook post, it was revealed the famed frozen custard spot had an "English only" policy for its employees, only allowing them to speak English to customers while on the job. The controversial rule caused an uproar, locally and even nationally – leading to talk of a federal probe and eventually causing owner Ron Schneider to drop the mandate less than 24 hours after the story broke.
RESULT: POLICY CHANGED
4. Sobelman's
(PHOTO: @sobelmans)
Sobelman's has made it clear where it stands on the political spectrum by hanging photos of former President George W. Bush in the men's bathroom and recently hosting Sen. Ted Cruz (R-Texas) for lunch. This is not always appreciated by customers who identify as Democrats and/or liberals. Does "siding" with a political party alienate a portion of the customer base and potentially affect business?
RESULT: POLARIZING
5. INdustri Cafe
Sometimes ensuring good PR is about telling the whole story and not holding back details that might later come back to bite you. Take, for instance, a 2013 story we wrote about a new chef at INdustri Cafe, a Walker's Point restaurant that has since closed. At the time, owner Robert Klemm was excited to break the news about a new executive chef for his restaurant, and we were happy to share it.
Unfortunately, the situation turned out to be more complicated than it first appeared. It turned out the new chef, "Dan Morales," had a story that wasn't disclosed to us at the time of the interview: Morales was working under a pseudonym after being charged with misdemeanor fourth-degree sexual assault and domestic abuse, a fact that didn't come out until folks who recognized his photo began contacting OnMilwaukee about his past. Klemm stated later that his intentions were to give Morales a second chance – a noble goal, but having the facts earlier would've allowed the story to be told in a more effective manner.
In the end, we sorted through the details and published a story that cleared the air, but not before INdustri took a hit from angry citizens who felt they'd gotten the wool pulled over their eyes. The unfortunate scenario didn't cause INdustri's closure a year later, but it may have contributed.
RESULT: BUSINESS CLOSED
6. The Pfister
Though The Pfister often prefers not to talk about it – for fear that superstitious visiting sports teams will opt to stay elsewhere – the supposed haunting of the historic hotel is an enduring theme in the media and among Milwaukeeans to this day. Even the hotel must get a sense that the alleged ghosts drive some business from curiosity-seekers because it periodically hosts a haunted Pfister hotel tour.
RESULT: GHOST TOURISM
7. Nomad
During the 2014 FIFA World Cup, Brady Street was the place to party and watch the beautiful game in Milwaukee. Nomad, the popular soccer pub, decided to take things a step further, building a brightly colored replica "favela" with an outdoor bar, taco hut and large viewing area. It was extremely popular. Only problem? Many people – including some major national media – saw it as tone-deaf yuppie exploitation of the impoverished urban slums (favelas) where millions of Brazilians live in dangerous and destitute conditions without basic services. Nevertheless, the Nomad's favela was packed for nearly every game, and the bar has since decided to build a permanent outdoor beer garden and patio, though without the controversial name and decor.
RESULT: SUCCESS
8. Jimmy John's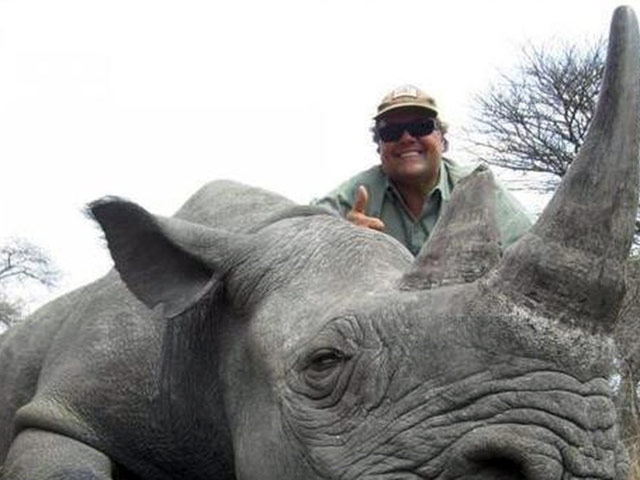 Jimmy John's is known for its freaky fast, freaky good sandwiches, but recently it's also become infamous among animal rights activists. Photos surfaced on Twitter of owner and CEO Jimmy John Liautaud posing with several animals – two elephants, a rhinoceros and a leopard – he killed while on an African safari in 2010. Animal rights activists had been circulating the pictures since 2011, but it wasn't until 2015 – in the wake of news of a Minnesota dentist who killed an African lion named Cecil – that the images and pictures were widely shared. This led to calls for a boycott of the sandwich chain, and nearly a year later, the photos still appear on social media, reminding people to boycott Jimmy John's. It's hard to see a PR upside to this controversy, but it clearly hasn't affected the chain's bottom line, as it continues to open new stores across the country.
RESULT: MINIMAL
9. George Bush visits OnMilwaukee
In 2005, President George W. Bush visited OnMilwaukee's former East Side office and took its owners on a limo ride to the Milwaukee Art Museum. Both the White House and OnMilwaukee insisted this wasn't a political event; rather it was a chance for international publicity. Still, that didn't dissuade protesters from gathering outside the OnMilwaukee office and chanting along the whole route. Many were impressed and surprised, but the blogosphere had a field day with accusations of OnMilwaukee's secret right-wing political motivations.
RESULT: POLARIZING
10. P.M. to Penny Mustard
P.M. Bedroom Gallery, with its omnipresent TV jingle, was practically a household name for decades. The Huth brothers opened the first furniture store in 1993, but changed the business' name in early 2011 to Penny Mustard. Even though the name had meaning to them – the brothers' first job was pulling penny mustard weeds on their family farm – it left many people confused about whether or not they were still selling furniture or ... pennies? Mustard? Wait, what?
RESULT: CONFUSION
11. Marquette University
(PHOTO: FOX 6)
Marquette University has a few PR snafus on its transcript, with the changing of its team name from Warriors to Golden Eagles (and then oh-so-briefly to just Gold before quickly, and wisely, switching back) serving as one of its biggest for many. While fans have mostly grown to appreciate the Golden Eagles name, there are those who still cling to the hope that the school will switch back to its original – and some would argue derogatory – mascot.
More recently, however, MU's PR woes have come not on the court but in the classroom, thanks to the controversial decision to suspend professor John McAdams after he wrote a blog post calling out a graduate student teacher by name for not allowing a student to express anti-gay marriage arguments in class. The decision to place McAdams on academic leave happened back in 2014, but his case is still regularly brought up on conservative talk shows and in the news – especially now that McAdams has filed a lawsuit against the university.
RESULT: TBD
12. Outpost
In some cases, even doing the "right" thing can be problematic in PR terms. In 2012, the Palermo's strike made headlines across the city of Milwaukee, and a local business ended up in the crossfire.
Outpost Natural Foods Cooperative, which had been carrying organic varieties of Palermo's pizza as a local offering, chose to continue carrying the product even after workers at the Menomonee Valley-based frozen pizza company went on strike due to labor disputes. Instead of joining the boycott wholesale, Outpost took a democratic approach by posting information about the dispute – many details of which were, at the time, unconfirmed – on the freezer case where the Palermo's pizzas were stored, allowing shoppers to make the decision about whether or not they wanted to continue purchasing the pizza. In turn, the cooperative would make buying decisions about Palermo's on the basis of the owners' purchasing decisions.
Initially satisfied by a written response from Palermo's with a plan of action addressing the safety concerns in its manufacturing plant, Outpost continued to carry the pizzas. Months later, after information regarding numerous OSHA violations was released and confirmed, Outpost discontinued carrying the pizzas and made changes to its vendor policies to reflect a commitment to holding local vendors responsible for upholding a higher code of conduct.
RESULT: FORGOTTEN
13. Ian's Pizza
In February 2011, after Scott Walker signed the controversial Act 10 into law, stripping most public unions of their power, the square surrounding the state capitol in Madison, as well as the rotunda inside the building, filled with protesters. Some of these protesters were there for days, making sure their displeasure was heard.
Eventually they had to eat, so Ian's stepped in. The Madison-based chain started off delivering 60 free slices to the capitol. The story quickly went viral, and supporters started calling from all 50 states, and 20 countries outside the U.S., offering donations. In one day, Ian's delivered more than 1,000 pizzas to the capitol. They had to more than double their staff to keep up with orders. Ian's maintained the entire time that they were politically neutral and simply feeding hungry people.
RESULT: POLARIZING
14. Schwanke Kasten
John Henson just wanted to buy a watch at Schwanke-Kasten, but he wasn't even allowed into the Whitefish Bay jewelry store, which closed and locked its doors before the 6-foot-11 African-American Bucks player could enter. Henson posted on his Instagram account that he'd been the victim of racial profiling; the store later claimed it was a precautionary-measure misunderstanding stemming from previous robberies of local jewelry stores. Either way, it was very bad PR. The Schwanke-Kasten president sat down with Henson to apologize in person, Henson accepted and the Whitefish Bay location remains open. But Google results are still quite unkind to the store.
RESULT: LESSON LEARNED
15. Ryan Braun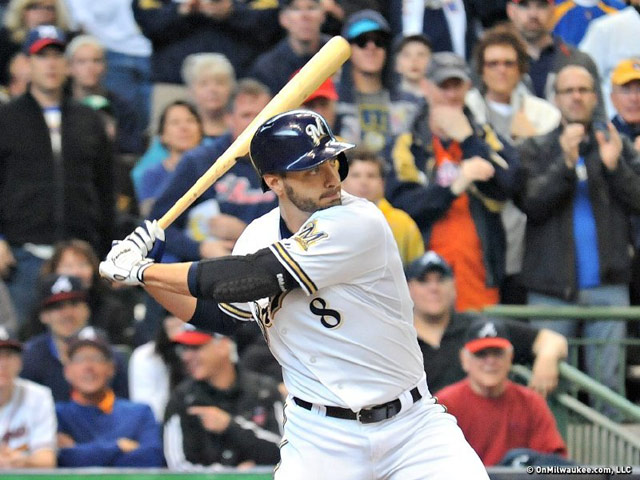 The fallout from Ryan Braun's 2013 suspension for using performance-enhancing drugs extended beyond the baseball field and his public image. His local business portfolio took a hit, too. SURG Restaurant Group dropped Braun as an endorser, and Packers quarterback Aaron Rodgers severed business ties with him, resulting in the closure of Ryan Braun's Graffito Downtown and the reconstituting of the planned 8-Twelve MVP Bar and Grill in Brookfield, which was to be named after Braun and Rodgers. Braun is owed $96 million over the next five years of his Brewers contract.
RESULT: TRADE BAIT