March is "Bar Month" on OnMilwaukee. Get ready to soak up more bar articles, imbibable stories and cocktailing content all month long. For more of our Bar Month stories click here!
During the past year we've seen numerous bars and restaurants shutter temporarily or permanently due to COVID-19. But in the spirit of seeing the highball glass as half full, it's important to note how many new bars, taverns and lounges opened during this tumultuous time.
Last fall, The Glass Note Candle Bar, specializing in candle-making and libation drinking, opened at 524 S. Second St. Residing on the second floor of a century-old building in the heart of Walker's Point, Glass Note is the production space for Milwaukee Candle Co. as well as a cozy, lounge-meets-speakeasy-meets-cafe-meets-your private living room bar and candle-making area that's open to the public.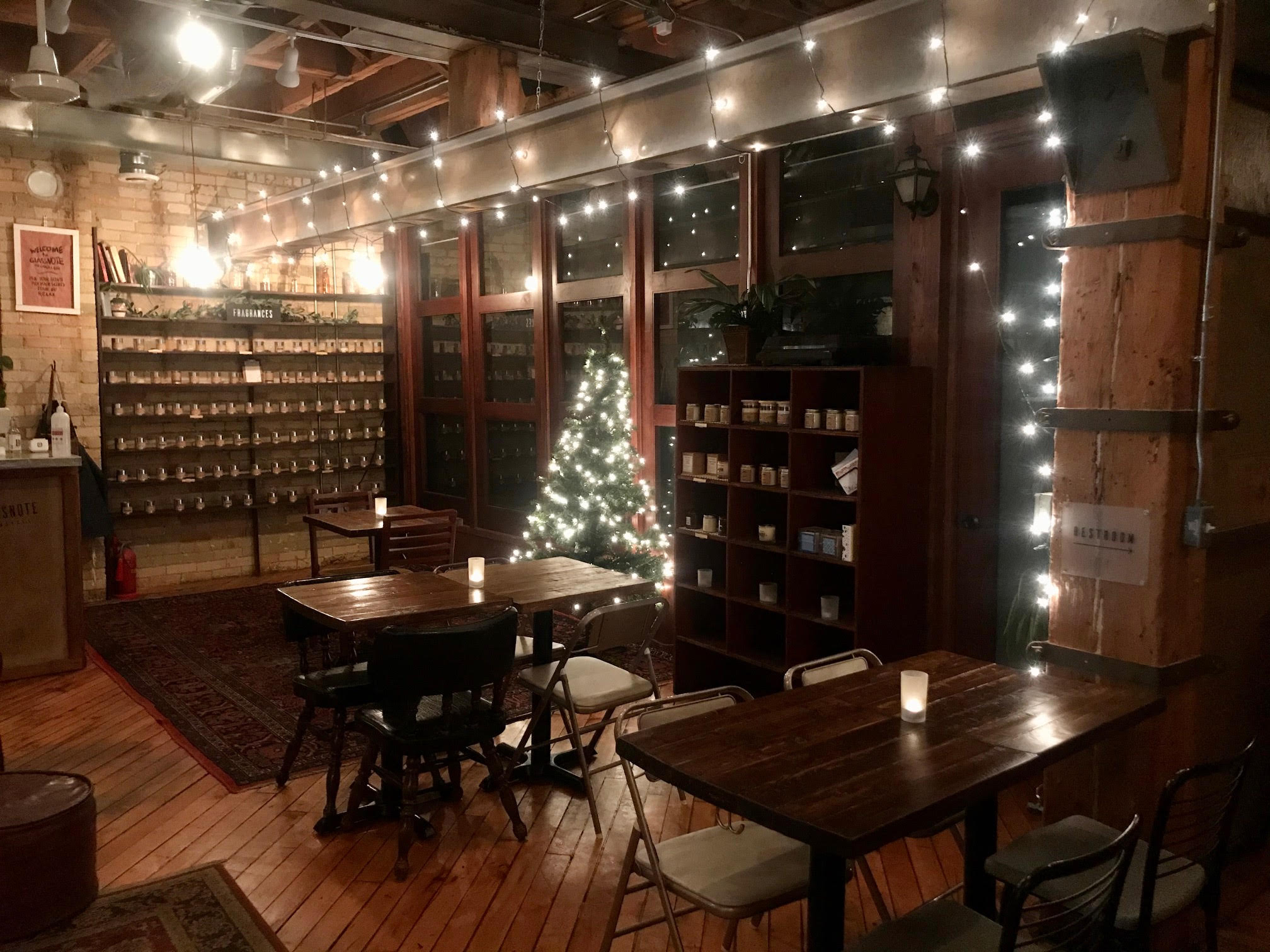 Also last fall, Explorium Brewpub expanded with its second location in Downtown Milwaukee's Pritzlaff Building, 143 W. St. Paul Ave. The Explorium includes an onsite brewery, a large bar area, a cooler stocked with to-go cans of beer and an outdoor patio with a covered "Tunnel Bar" in an old tunnel that, according to OnMilwaukee's Bobby Tanzilo, "allowed rail cars to load and unload into the space when the building was home to the Pritzlaff Hardware Co."
The cozy, historic Dubble Dutch Tavern opened inside the Dubble Dutch Hotel, 817 N. Marshall St., in December. The tavern features a drink menu of classic cocktails, beer and wine along with refurbished vintage decor that includes a custom-built mahogany bar and two original fireplaces.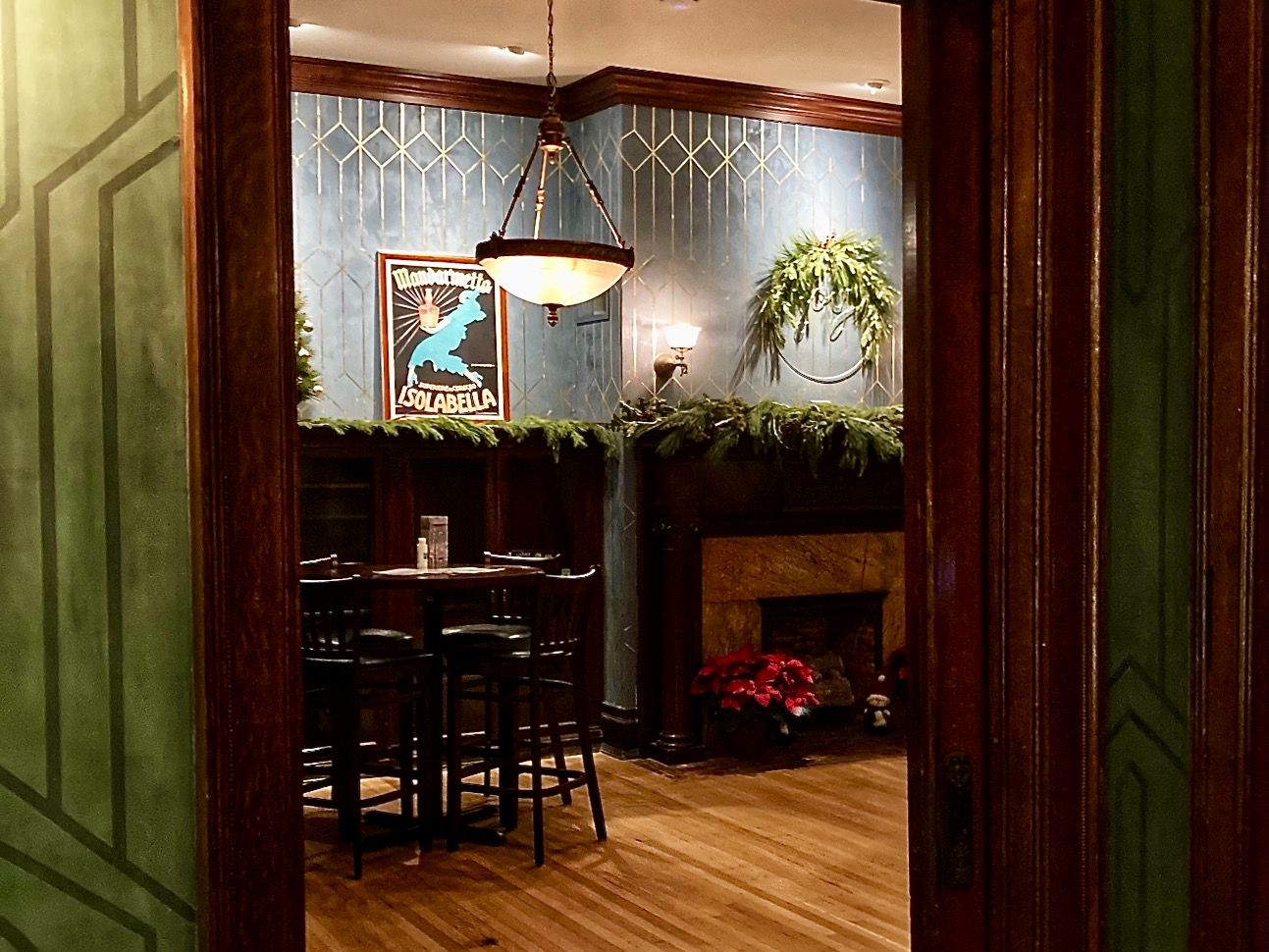 Just last month, Concoctions MKE came to life at 4943 W. Fond du Lac Avenue in the same building as Uppa Yard Restaurant. Concoctions started out as a liquor store with drinks to-go and then later a cocktail truck before morphing into a bricks-and-mortar lounge specializing in frozen drinks. Also in February of 2021, the former Rogue's Gallery, 134 E. Juneau Ave., became a new watering hole called Mojo MKE.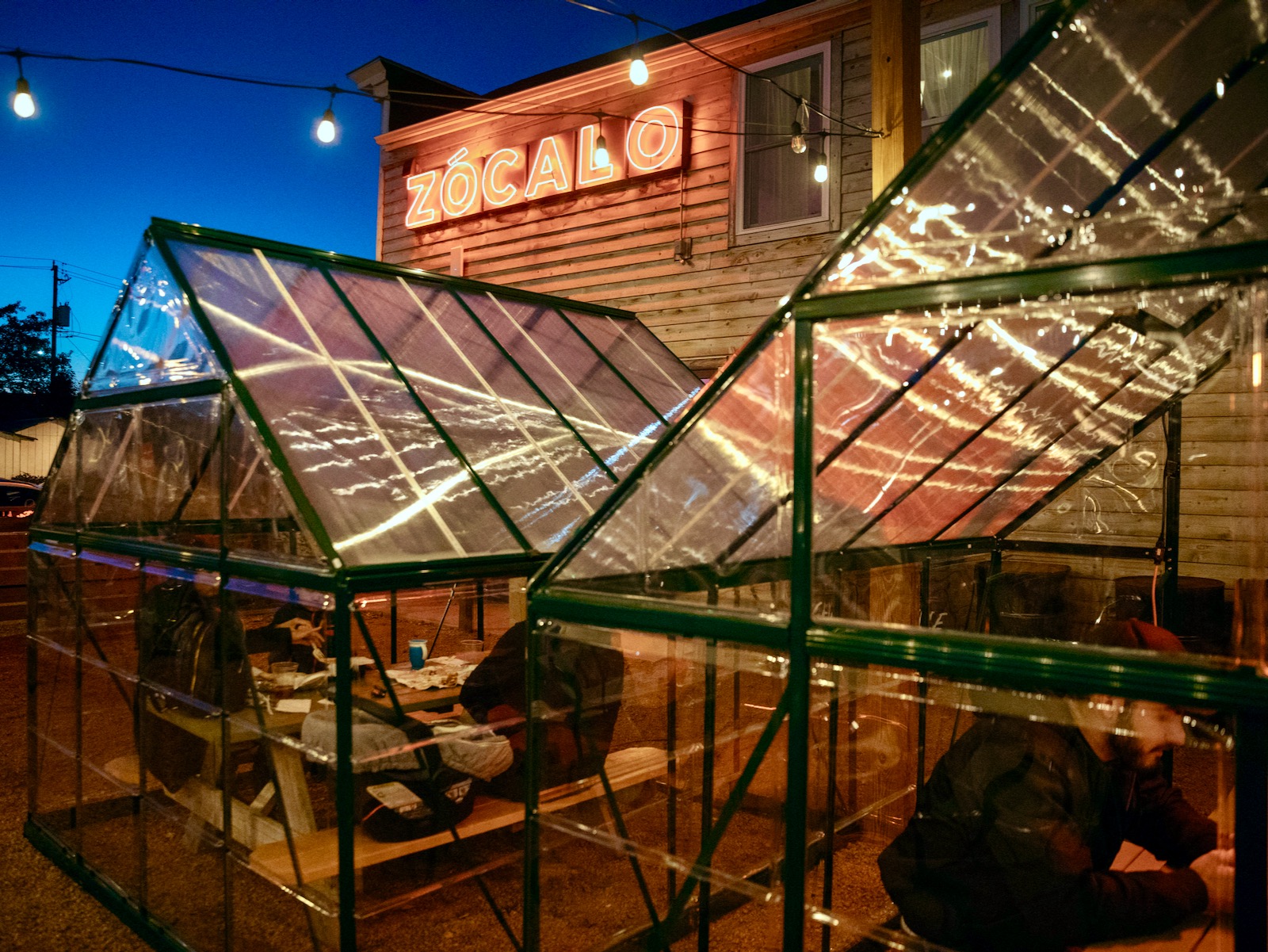 Outdoor pop-up bars were popular in Milwaukee during the past year as well. Bryant's Lounge teamed up with Zocolo Food Park and opened the Tom & Jerry pop-up that specialized in toasty drinks including it's namesake, the boozy, eggnog-y Tom & Jerry. At Random created an open-air cocktail area in its backyard called "Ice Cream Social" (in main photo) which morphed into "The Magic Forest" during the 2020 holiday season. And Glass + Griddle got creative with Chalet 42, an apres-ski (after skiing)-themed, outside pop-up bar during the month of February.
Even more new bars and tasting rooms are on deck for later in 2021. Central Standard Distillery will open its Downtown location in July; Draft & Vessel will start pouring from its second location in Wauwatosa in the next few weeks and Nashville North bar and music venue will take over the former Up & Under Pub building on Brady Street this fall.
Magoo's on the Mound will soon replace what was Steve's on Bluemound for many years and Good City Brewing will celebrate another location this spring at the Mayfair Collection in Wauwatosa.
It's been a tough year for the service industry, but there have been signs of growth and vibrancy throughout the pandemic. Hopefully, this will continue throughout 2021.
"Join us as we raise a glass to everything in Milwaukee becoming a bit closer to normal," said Central Standard Distillery co-founder, Evan Hughes.

Molly Snyder started writing and publishing her work at the age 10, when her community newspaper printed her poem, "The Unicorn." Since then, she's expanded beyond the subject of mythical creatures and written in many different mediums but, nearest and dearest to her heart, thousands of articles for OnMilwaukee.

Molly is a regular contributor to FOX6 News and numerous radio stations as well as the co-host of "Dandelions: A Podcast For Women." She's received five Milwaukee Press Club Awards, served as the Pfister Narrator and is the Wisconsin State Fair's Celebrity Cream Puff Eating Champion of 2019.