Welcome to Corporate Synergy Night Disney Night on "Dancing with the Stars!" Monday night's episode was a celebration for the Mouse House, by the Mouse House, complete with regular plugs for Disney's music service, product placements for new and upcoming Disney movies ("Soul": in theaters ... sometime!), ad copy reads for Disneyworld and glowing celebrity Disney endorsements. Oh, and I suppose there were also dances – inspired by movies available to watch right now on Disney+, as the bottom of the screen told me each time! Truly Disney is the kindest, bravest, warmest, most wonderful corporation I've ever known in my life.
Anyways, there actually was some Disney magic on Monday night: Carole Baskin is gone. Yes, we've been granted a temporary reprieve from our "Tiger King" nightmare as the polarizing documentary star landed once again in the bottom two, and this time, no ratings number could save her – especially after her sincere but stumble-filled "Lion King" samba traumatized the judges. I was traumatized as well, though more by her poor partner Pasha's cat makeup that gave me PTSD-style flashbacks to the live-action "Cat in the Hat" movie. So maybe my nightmares have actually just begun.
So with Baskin's nine lives all used up, who's next to be scratched off the list? And whose performances were catnip for the judges and audience alike? Let's run through the best and worst of All Hail Our Disney Overlords Night.
13. Anne Heche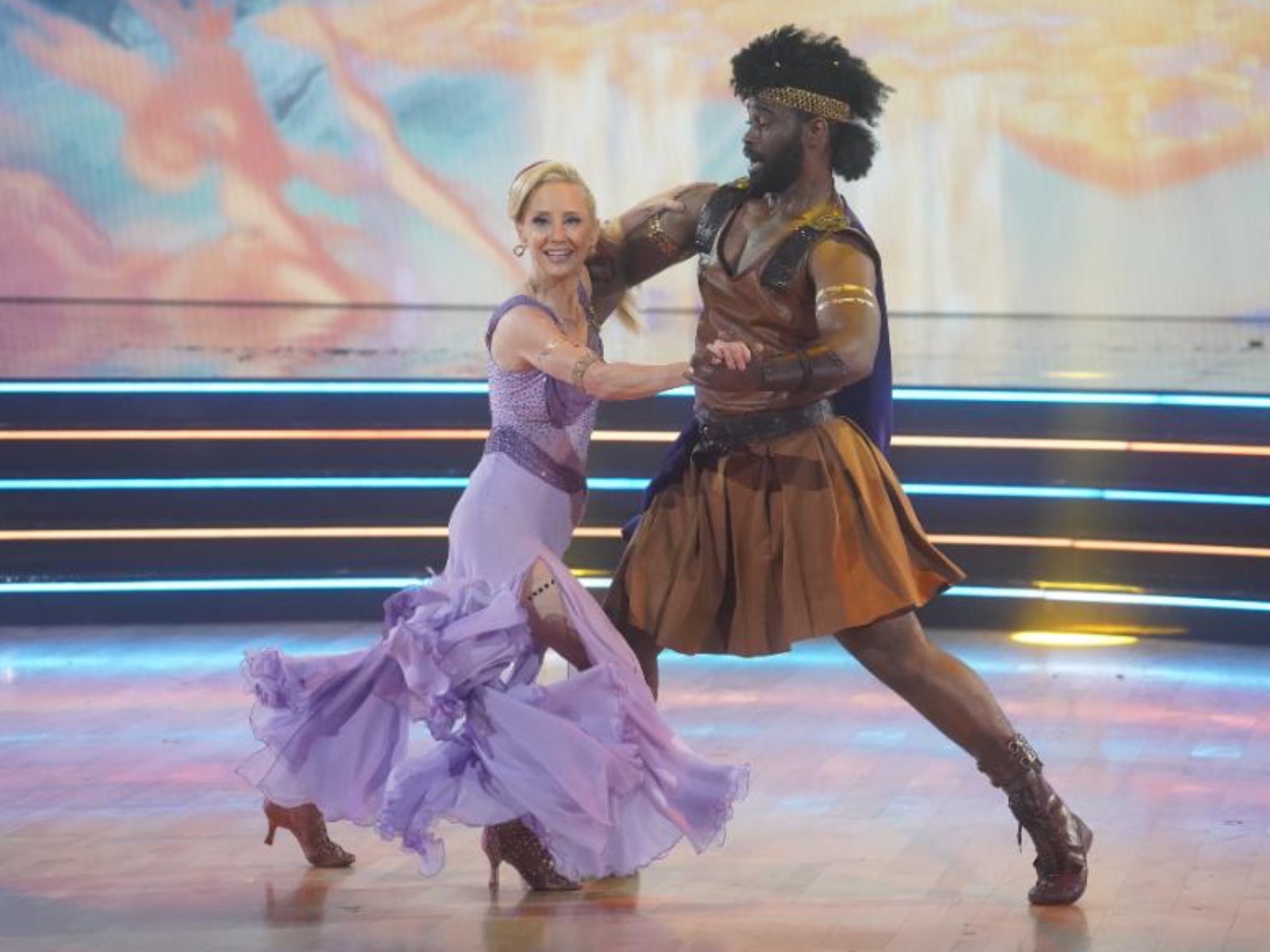 Dance: Quickstep
Score: 15 out of 30
I keep forget that Anne Heche is on the show this season – and after her "Hercules"-themed Disney Night quickstep, I wish I could keep forgetting. The lowest score of the night, Heche looks like she and Keo aren't so much partners as much as he's pulling her hunched frame and imbalanced footwork around the dance floor. I'd say she could take hope in the very song she danced to – "Zero to Hero" – but considering she was in the bottom two this week and survived only thanks to being compared with Carole Baskin in creepy cat makeup, I sense a Greek tragedy next episode.
12. Nelly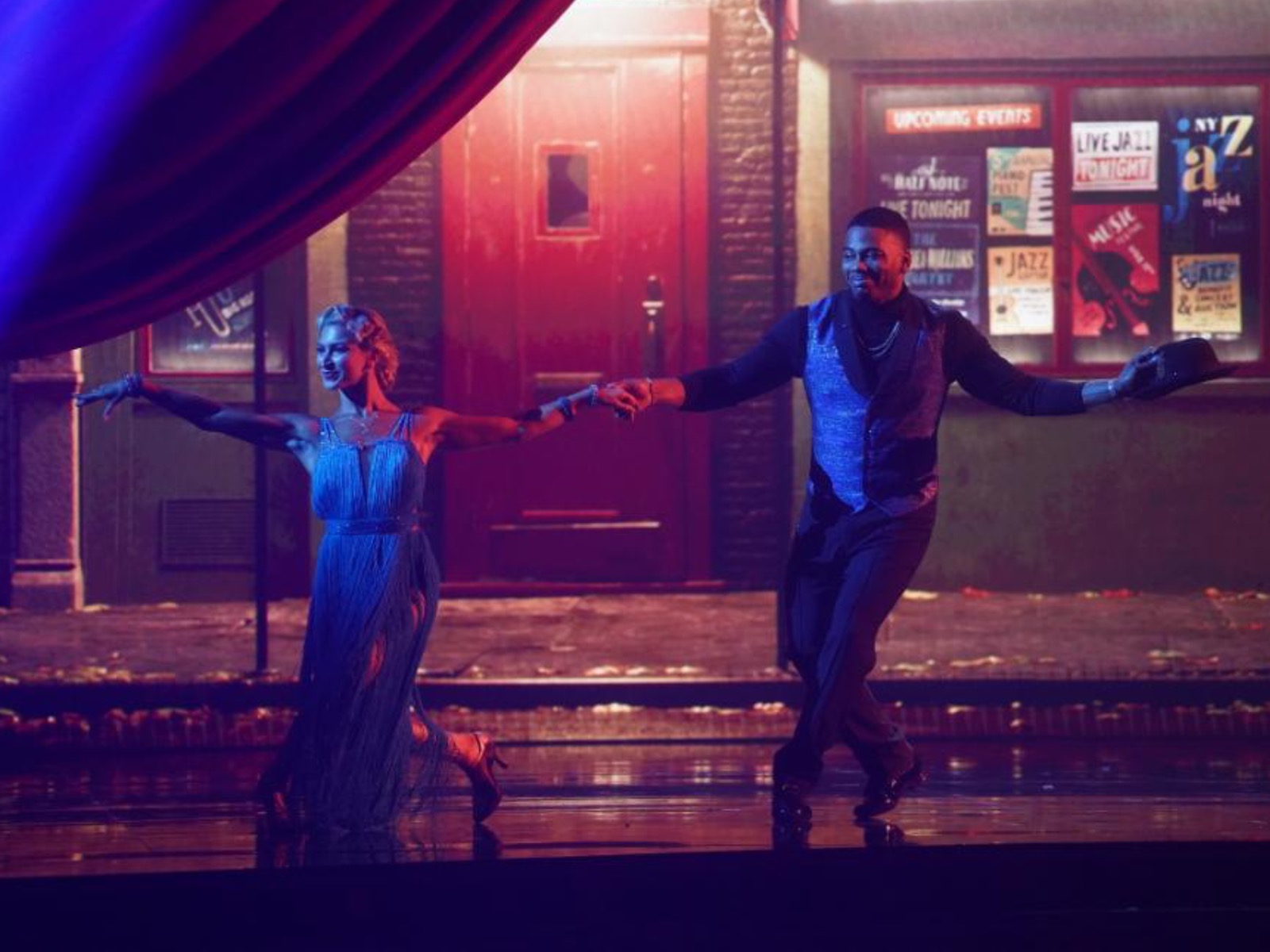 Dance: Foxtrot
Score: 18 out of 30
The judges, Bruno in particular, liked Nelly's "proper slow foxtrot" to the tune of Pixar's upcoming "Soul." (Sure, it'll be in theaters on Nov. 20; I DEFINITELY believe that.) But what they called proper and slow, I call stiff and sluggish. The more technical the dances became, the more tight and uncomfortable the rapper looks, and if there's another form-focused number next week, the odds of him winning could increasingly become only just a dream.
11. Skai Jackson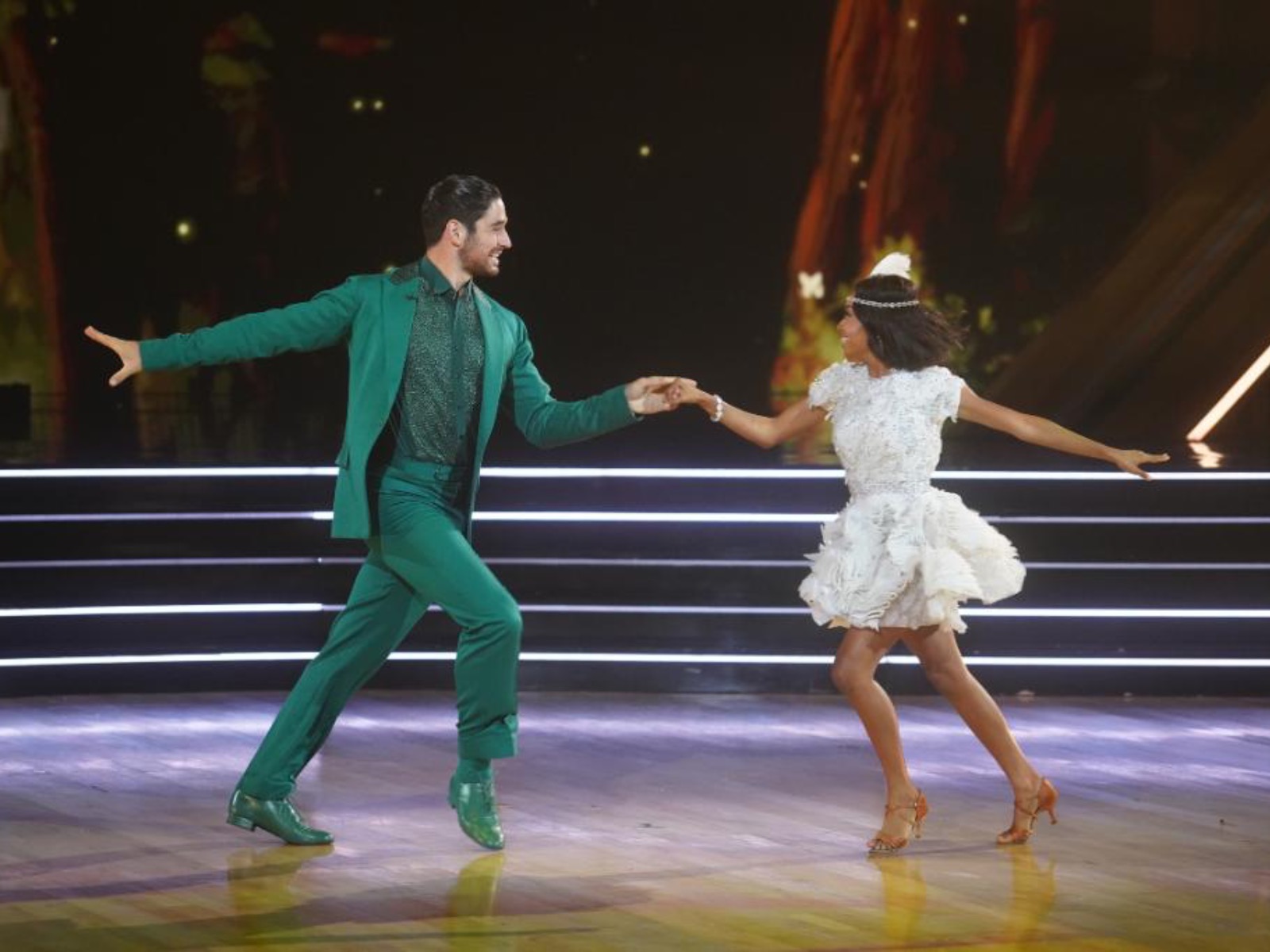 Dance: Jive
Score: 18 out of 30
Welp, not exacly the comeback the judges wanted to see. The good news is that Disney star didn't slip this week or latch onto her partner's hair for dear life. The bad news is that her "Princess and the Frog" jive was more frog than princess, as Jackson looked unnerved by last week's trip-up, hesitant and uncertain on her footwork while Derek dinged where she was putting her weight during the moves. There's no way Disney would axe a Disney star on Disney Night ... but it can't be Disney Night every night (no matter how much the Mouse House wishes).
10. Justina Machado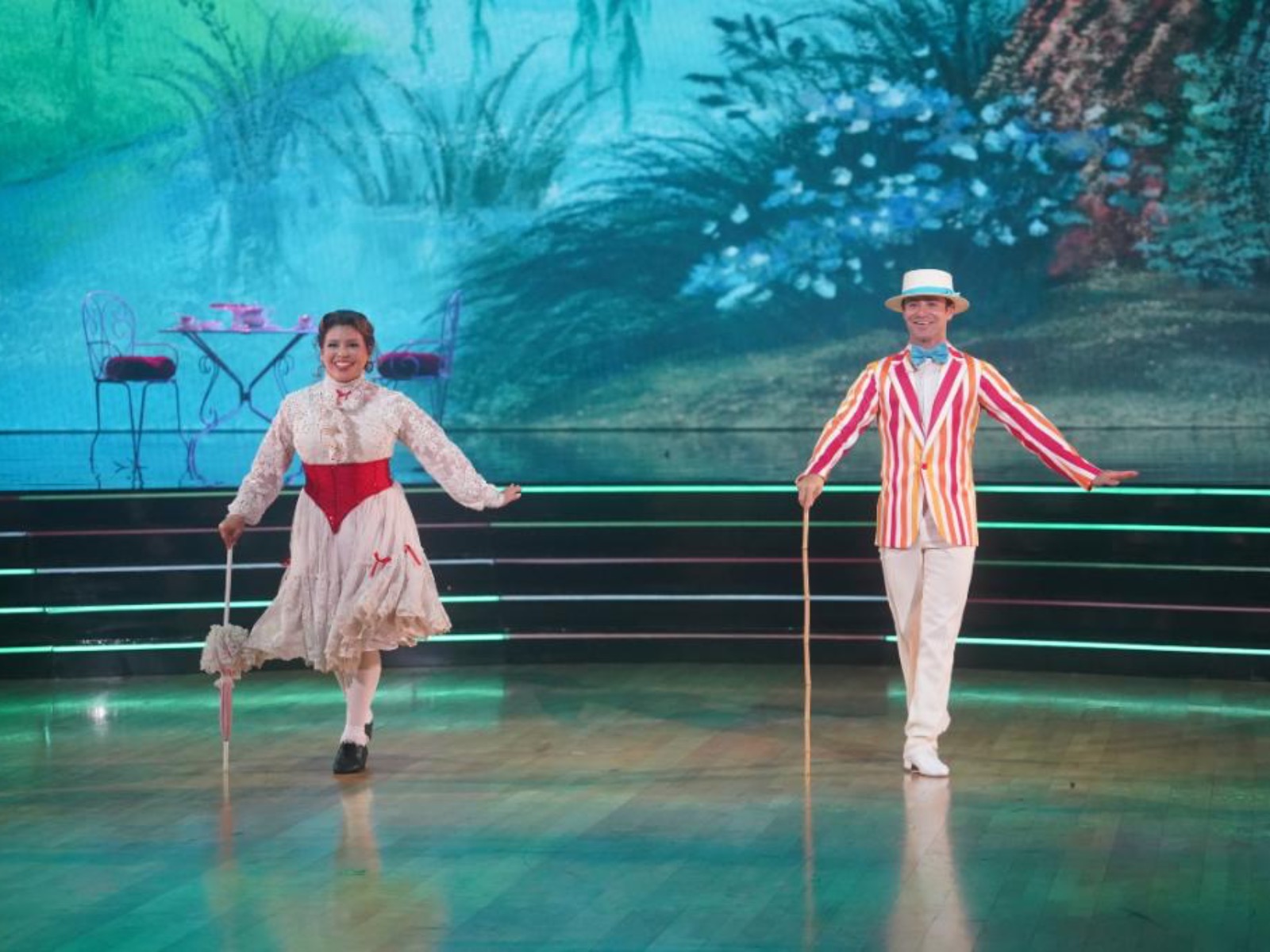 Dance: Charleston
Score: 19 out of 30
"Dancing with the Stars" finally found a dance that required more energy than the peppy Justina Machado could provide: the Charleston. Even if her "Mary Poppins"-inspired footwork needed a little more pep, though, Machado is still so delightful to watch, selling these dances with zip and charisma. The sitcom star dipped down the leaderboard tonight, but I still see her going far.
9. Jesse Metcalfe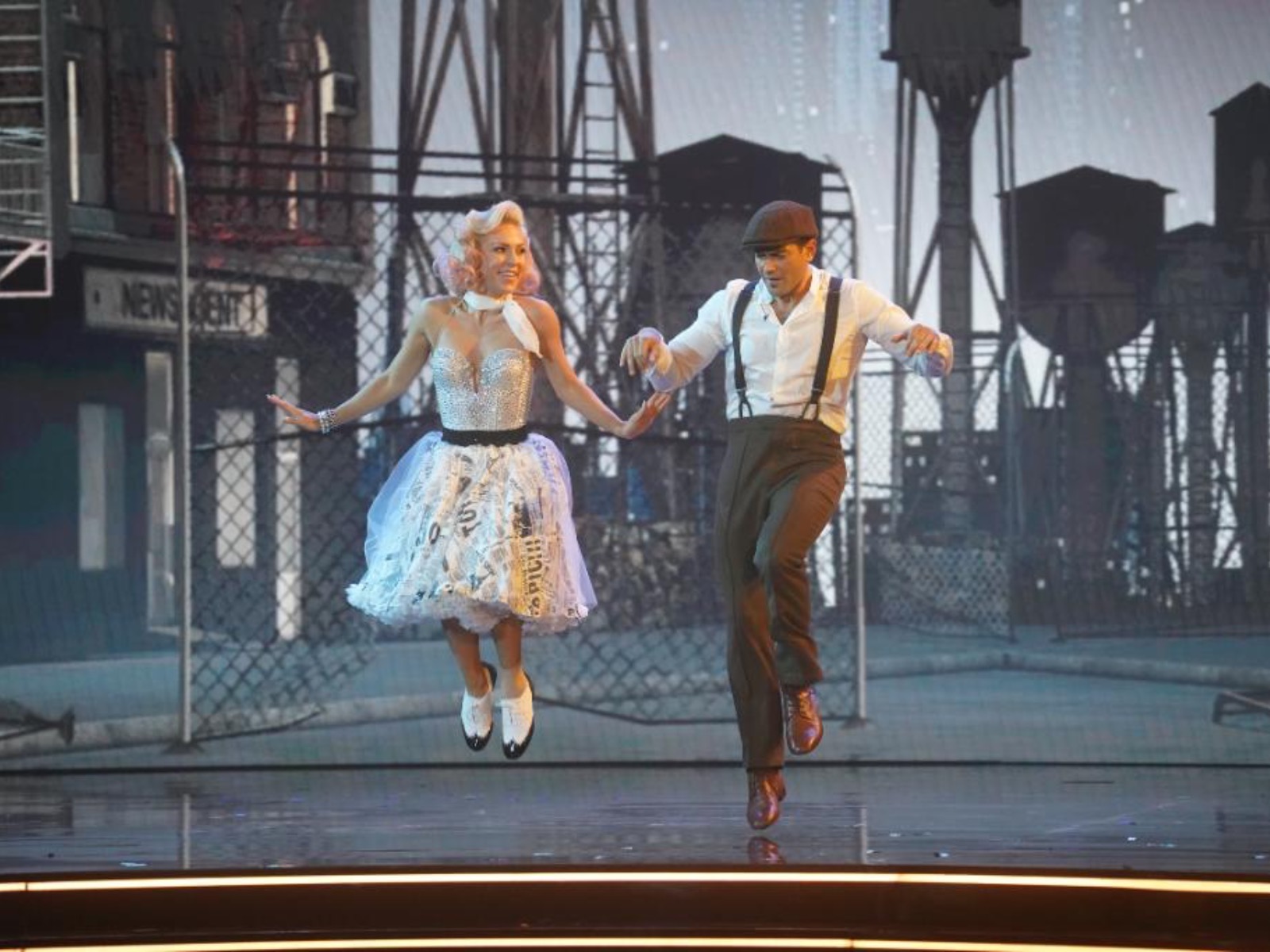 Dance: Jive
Score: 20 out of 30
Extra, extra, read all about it! Hallmark star does just fine on "Newsies" jive! The headline on Metcalfe's routine may be the solid 20 out of 30 score, but the real story is that he's still got a long way to go, with the judges commenting on how his timing falls off the music and that he missed some flicks. It was a fun dance, making creative use of the set while Metcalfe was clearly having a good time. But he'll need to improve his dancing, still, if he wants a Hallmark ending.
8. Chrishell Stouse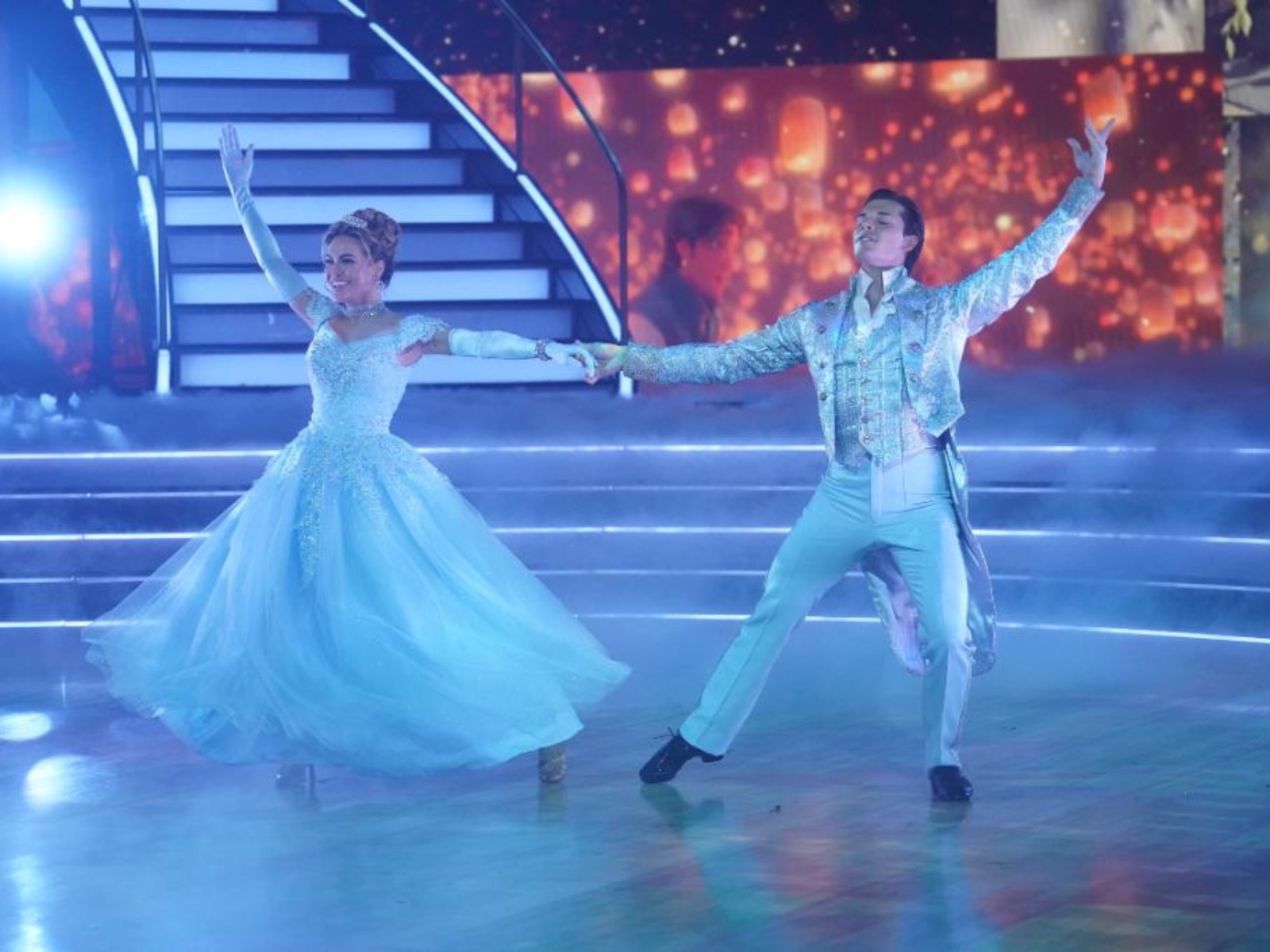 Dance: Waltz
Score: 22 out of 30
Was I the only one who kept waiting for more waltz from this waltz? Sure didn't feel like there was much to this "Cinderella"-themed number – which is a shame because Stouse's dancing was actually quite lovely, easily earning her best marks thanks to her sweet performance and princess-like grace (minus some shoulders and toes comments from Derek and Carrie Ann). Definitely progress, even if I'm not entirely sold on the "Selling Sunset" star.
7. Vernon Davis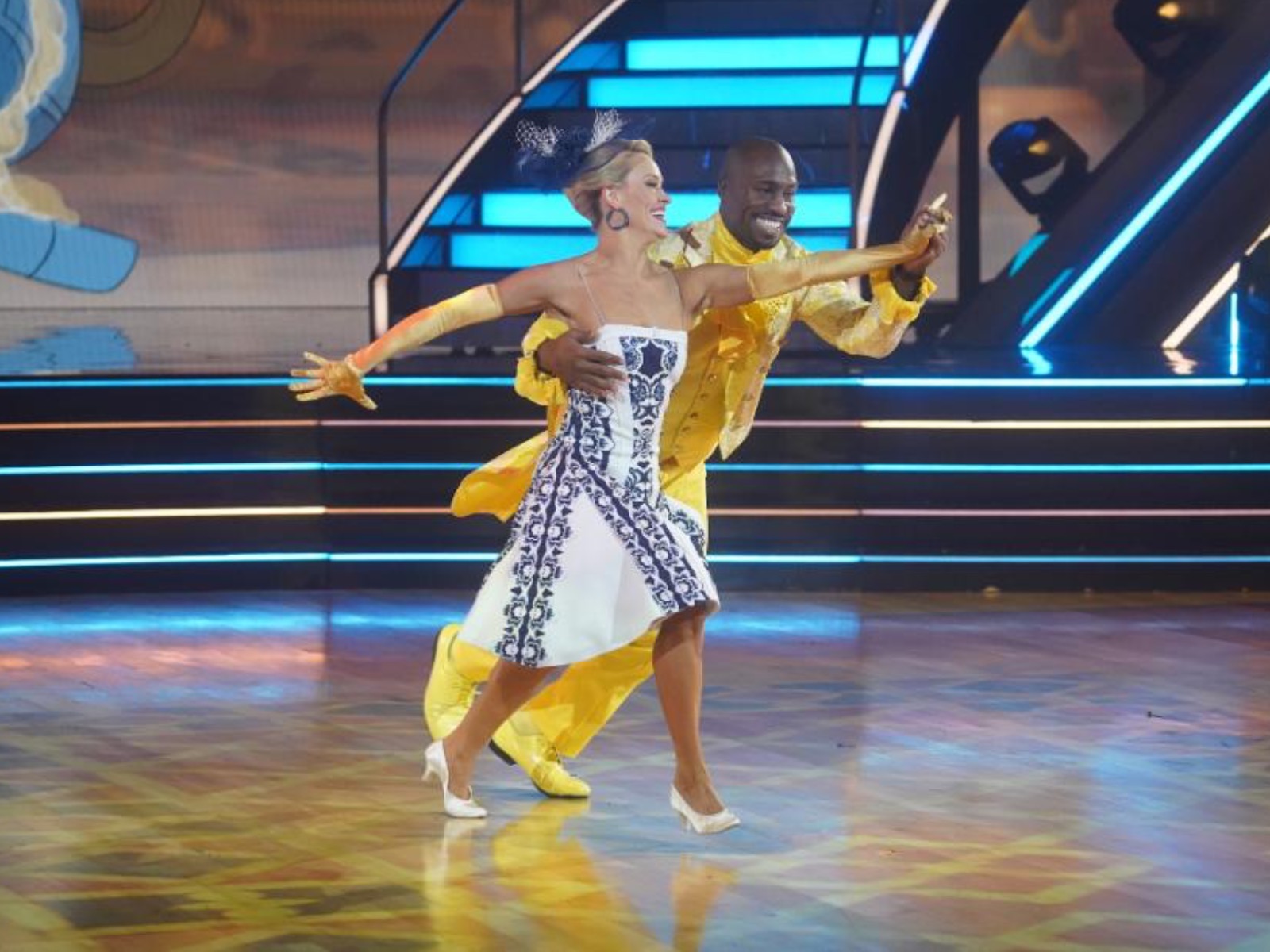 Dance: Quickstep
Score: 22 out of 30
I didn't think the football player's quickstep was as fire as the judges did (get it? Fire? Because he was a candle?), but it was still easily his best number of the young season, selling the routine well and moving with fun and ease. I still doubt he'll join the "Dancing with the Stars" football player hall of fame, but his "Beauty and the Beast" number was more the former than the latter.
Score: 22 out of 30
6. Monica Aldama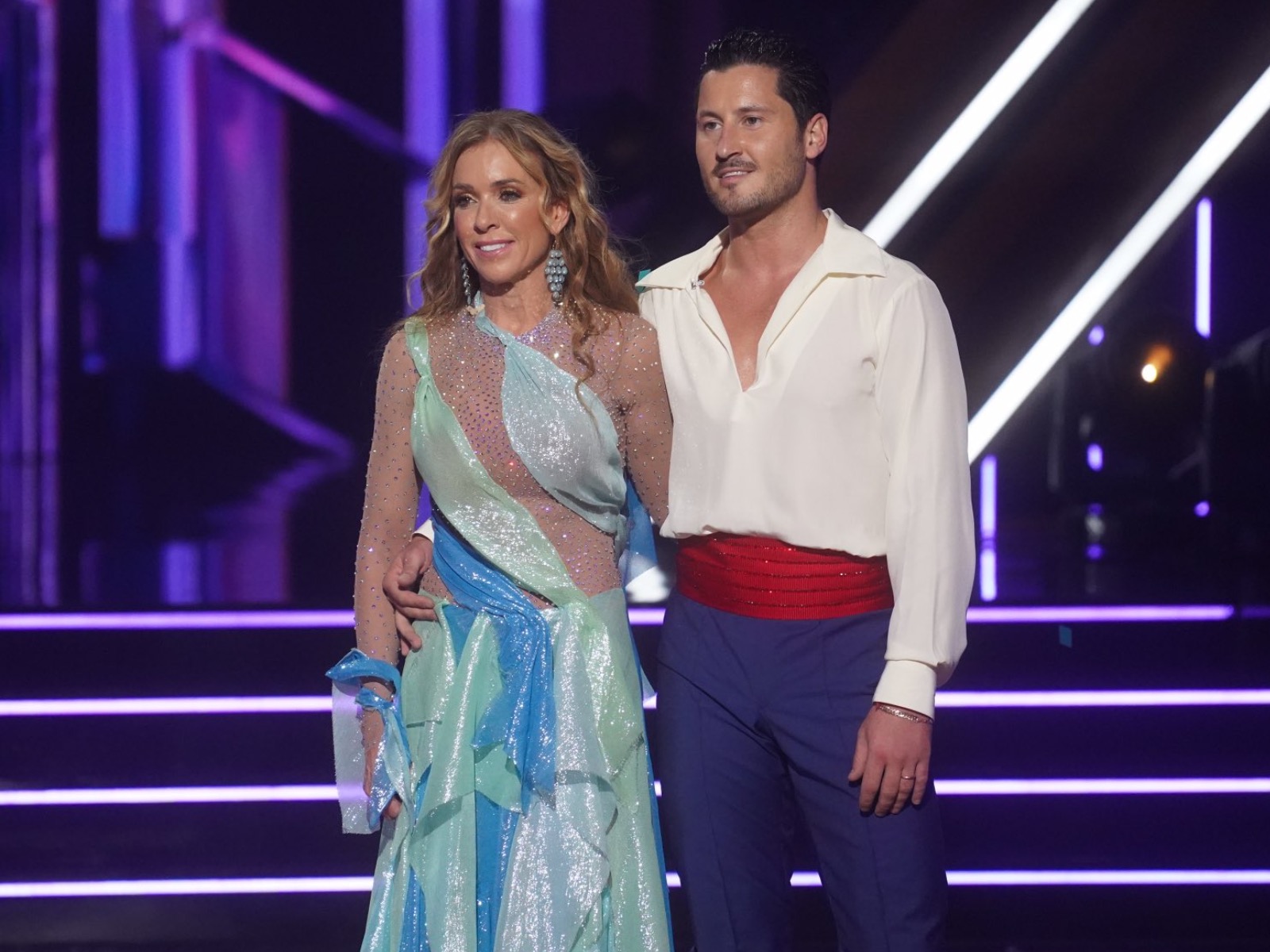 Dance: Viennese waltz
Score: 21 out of 30
A nice recovery for the "Cheer" head coach as her Viennese waltz was rather lovely. She lost a little bit of her posture on one of the number's runs, but otherwise it looked really good and gorgeously flowing. Her biggest problem, I fear, will still be name recognition, but I guess I'd rather have that as my issue than bad dancing.
5. AJ McLean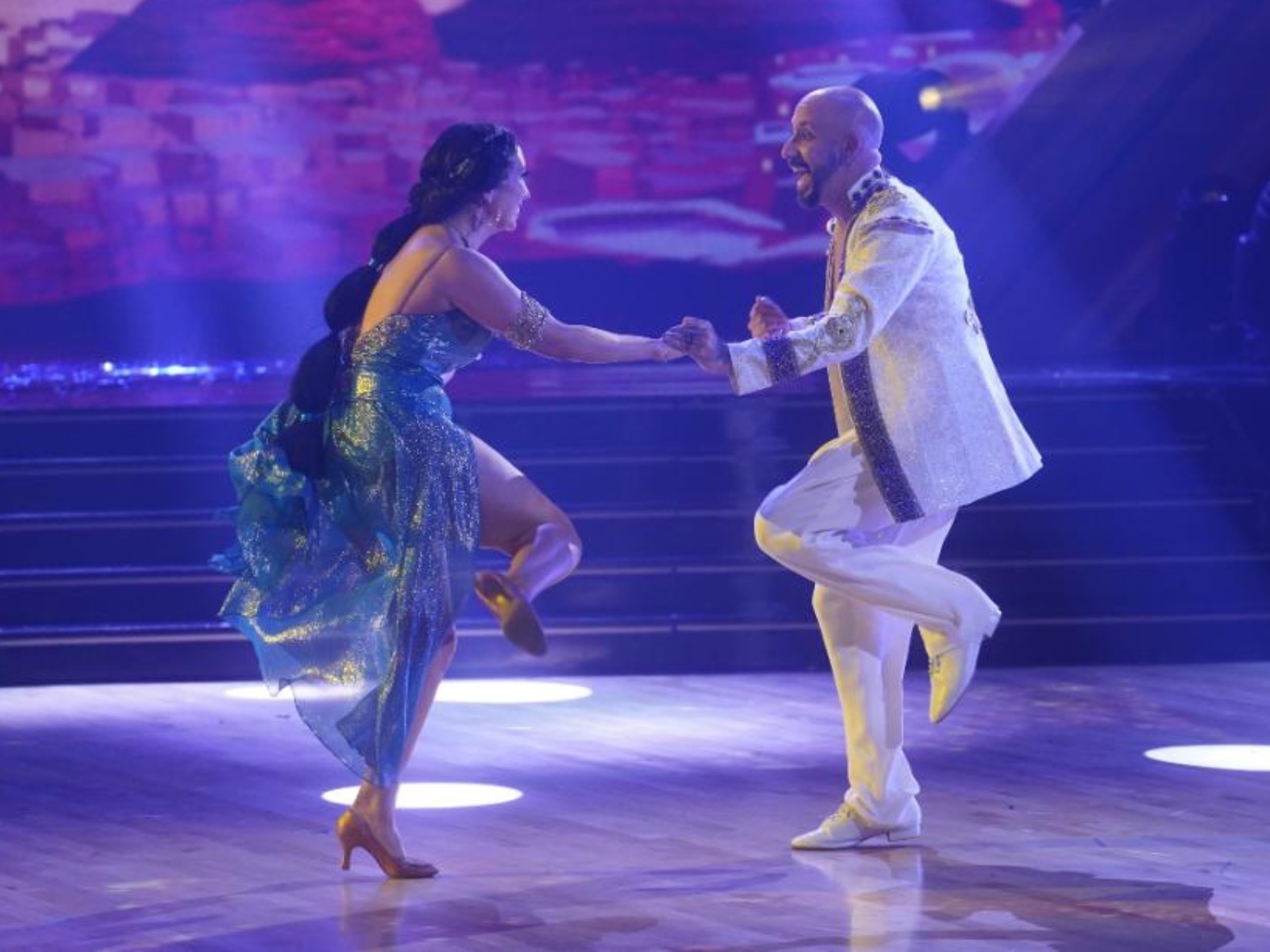 Dance: Quickstep
Score: 21 out of 30
Can Tyra give this poor man a break? Last week, she quizzed him right after his dance about what he specifically loves about his wife – a trap question if I've ever heard one – and now he gets some question about what he'd wish for from a genie. JUST LET THE MAN CATCH HIS BREATH – especially after his zippy "Aladdin" quickstep that, despite the occasional hunching frame, was technically impeccable and filled with personality and pizzazz.
4. Kaitlyn Bristowe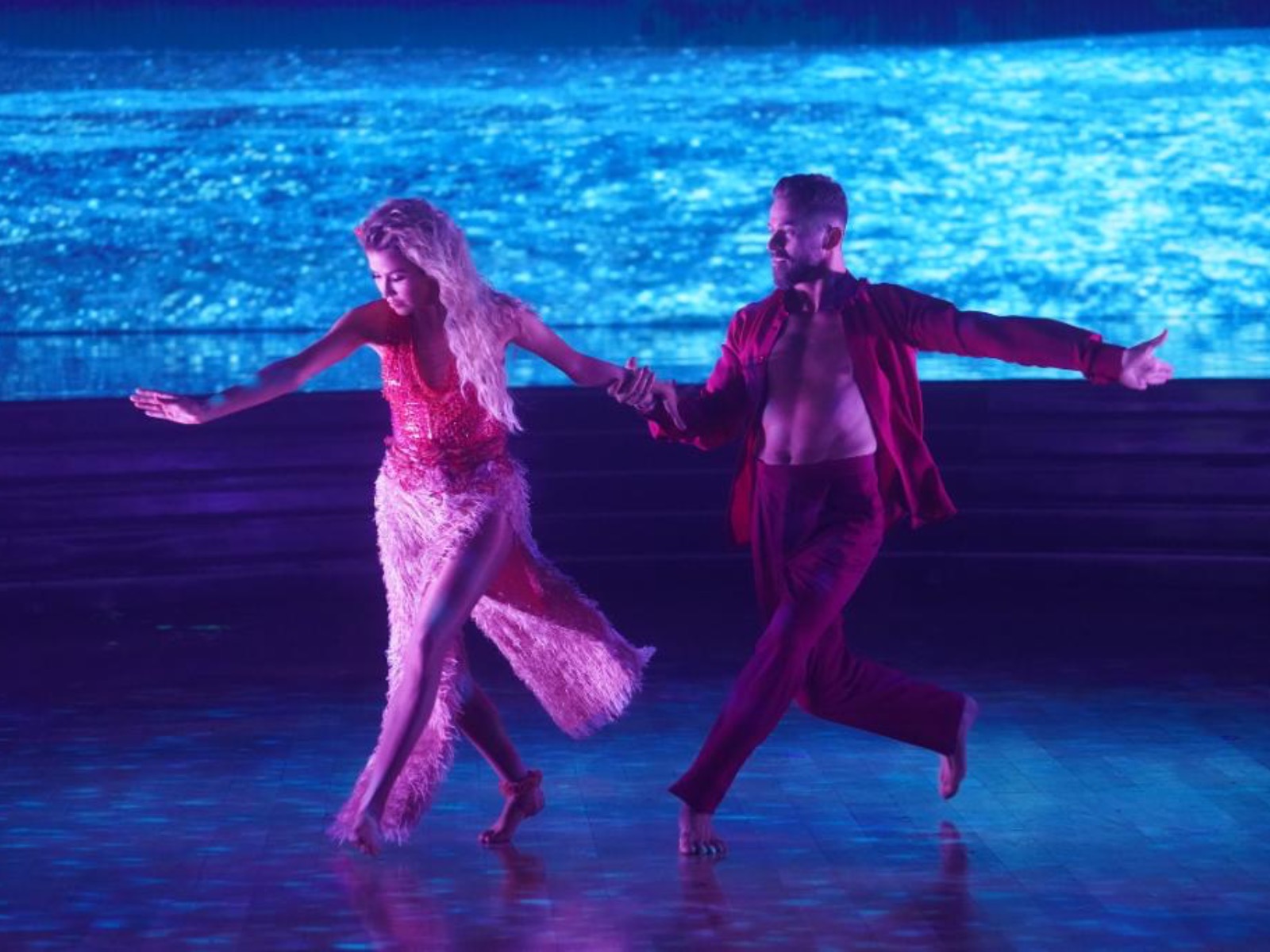 Dance: Rumba
Score: 23 out of 30
Some dances just don't hit you, and I admit that this was the weekly number in which I found myself zoning out – which is a shame because I really like "Moana" and what I saw looked good. Bruno would later say it reminded him of the shape of water – the flowing movement, not the sexy fishman movie. Technically it was one of the night's better dances, but emotionally, I felt a little left out – and I admit knowing she has such an intense background in dance takes some of the fun out of it.
3. Johnny Weir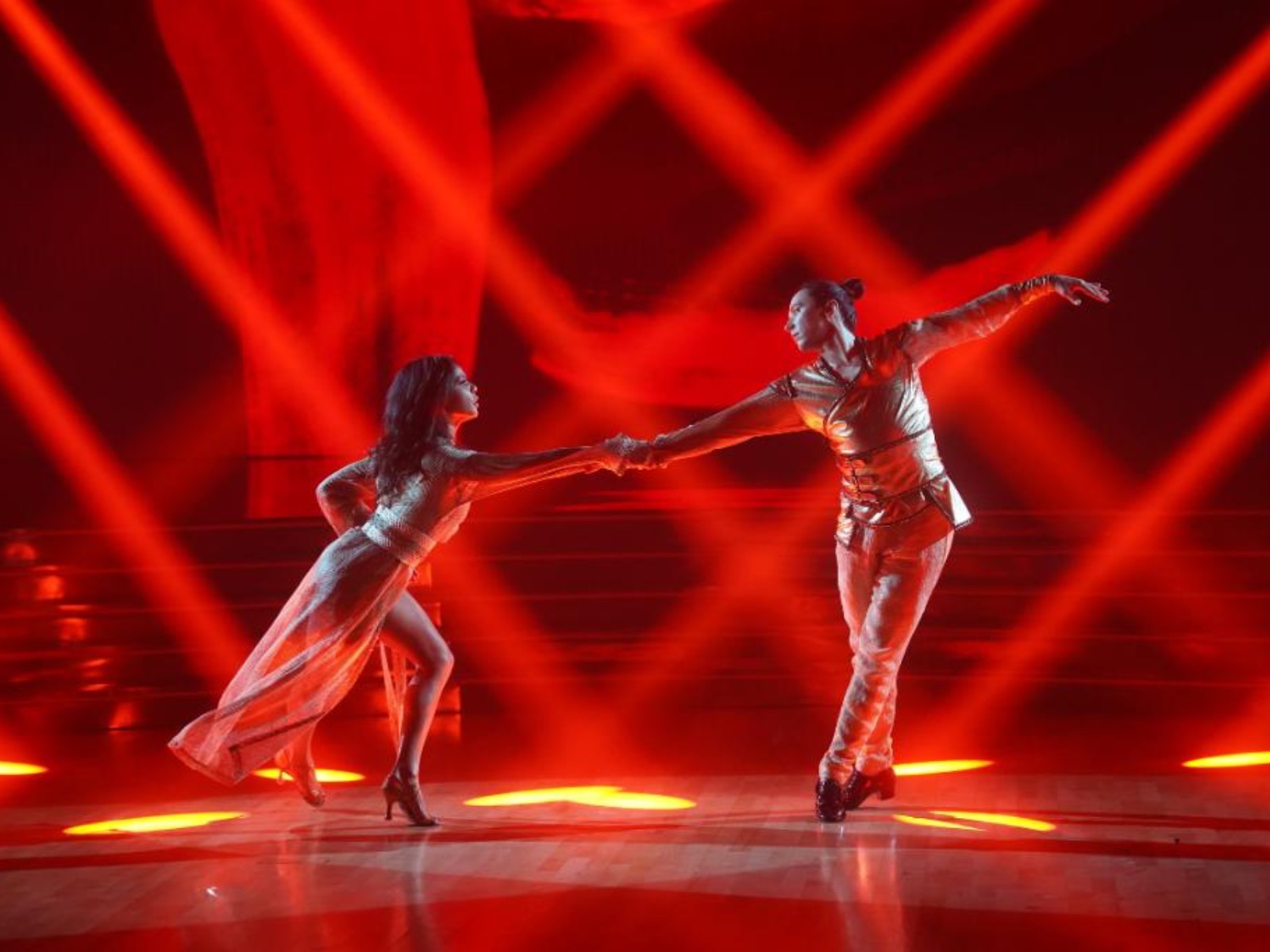 Dance: Rumba
Score: 24 out of 30
Let's get down to business ... to dance ... the rumba! Weir's "Mulan"-themed number was indeed tranquil as a forest but on fire within, featuring gorgeous lines and arm movements that sold the routine. It didn't hurt that Weir also tearfully dedicated the number to his supportive parents. Like some soulless judge is gonna slap him down with a five or six after that – though thankfully, his lovely routine didn't give them the chance.
2. Jeannie Mai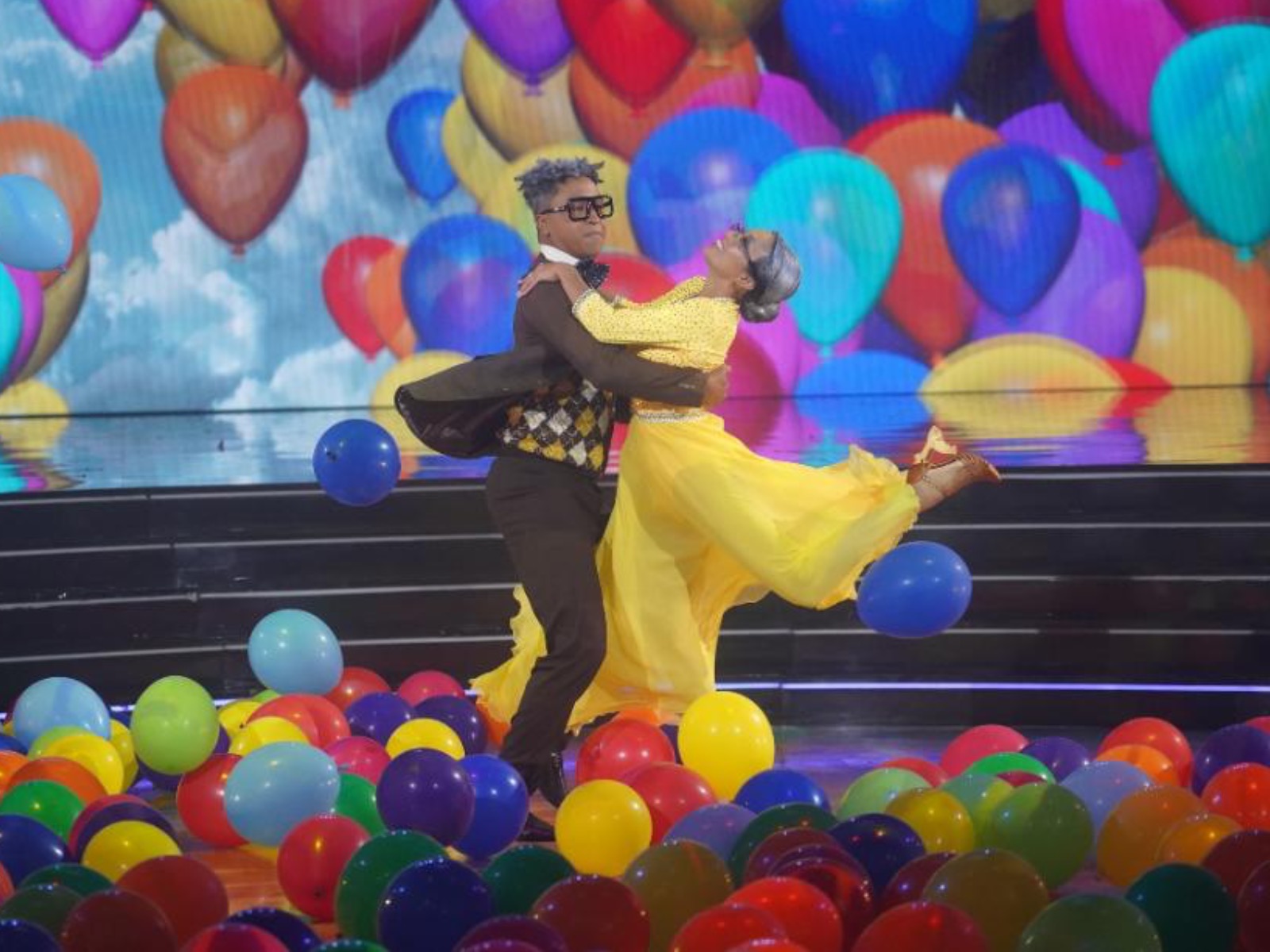 Dance: Viennese waltz
Score: 22 out of 30
For the first two episodes, Jeannie Mai was just another cast member, but after her adorable showing Monday night, she might just be one of my favorites. First of all, they danced to the music of "Up" – more famously known as the soundtrack to instant tears. They were even dressed up as the old couple! AND HER PARTNER WAS WEARING THE ELLIE BADGE! Dammit (*chokes back tears*), allergies, man.
Her actual dancing was nothing to cry about in the cutely performed routine too. But in case all of that wasn't enough, she had the best reaction to her scores ever, losing her mind in glee over a few sevens before exploding with joy at earning an eight from Bruno – to the point of even snatching his paddle for a bit. Imagine what'll happen if she ever scores a ten! The building may collapse. Anyways, it was a truly winning moment with a winsome dance that won her at least one new fan last night.
1. Nev Schulman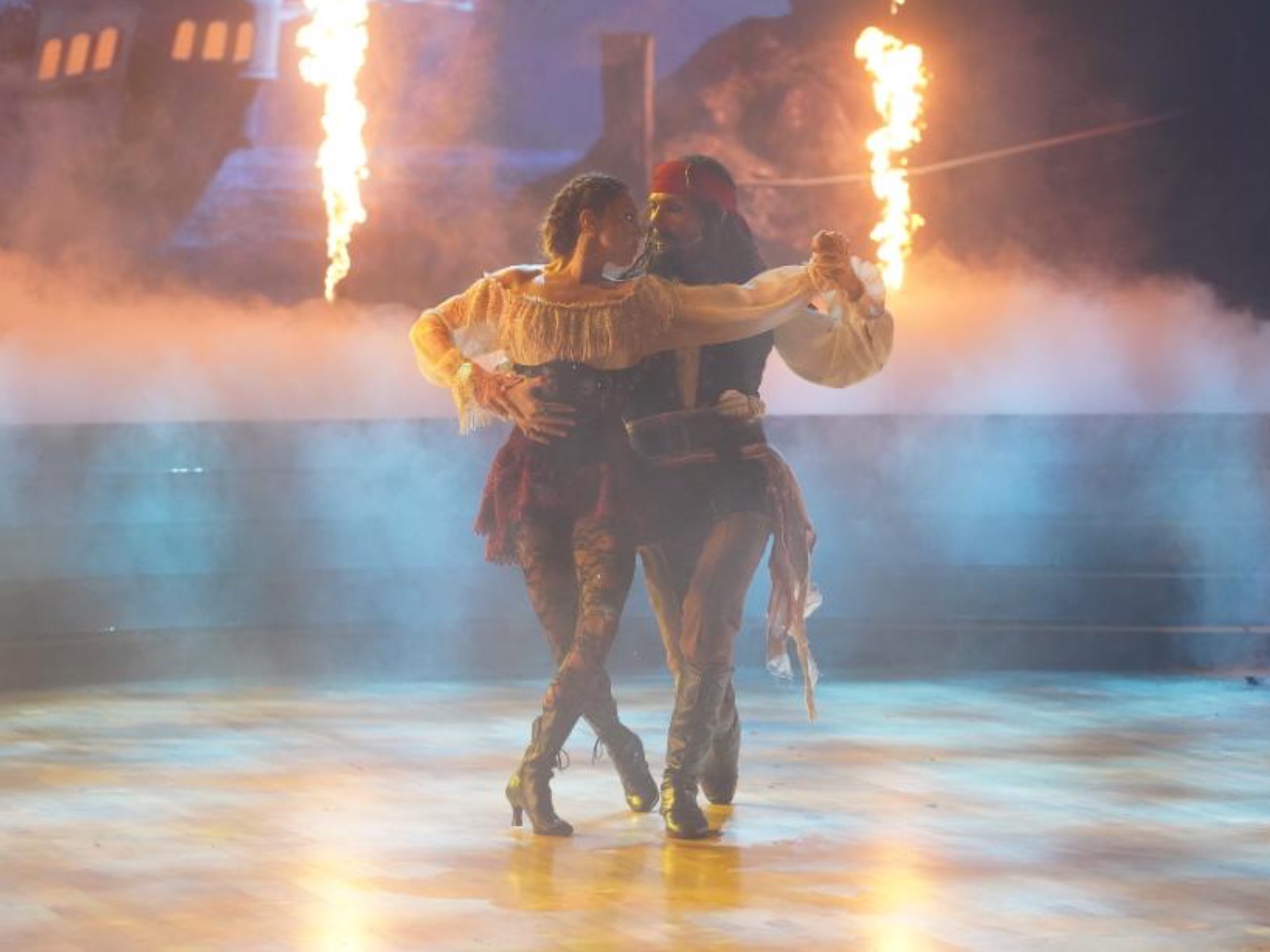 Dance: Argentine tango
Score: 24 out of 30
OK, he HAS to have done dance before. Nobody is routinely THIS smooth right out of the gate. And indeed, upon some intense research (aka a Google search and Wikipedia skim), Schulman did study dance for several years. Well, that's a bit of a buzzkill; now I feel like the one who's been catfished! Thankfully his Argentine tango, performed to "Pirates of the Caribbean," was fun enough to forget that, a clever routine that featured snappy steps as well as Schulman's impressive Captain Jack cosplay, drunken yet debonair, playful yet precise. It was the best performance – from the story to the steps – of the year thus far. But he better know I'll be grading him on a harder scale now ...
As much as it is a gigantic cliché to say that one has always had a passion for film, Matt Mueller has always had a passion for film. Whether it was bringing in the latest movie reviews for his first grade show-and-tell or writing film reviews for the St. Norbert College Times as a high school student, Matt is way too obsessed with movies for his own good.
When he's not writing about the latest blockbuster or talking much too glowingly about "Piranha 3D," Matt can probably be found watching literally any sport (minus cricket) or working at - get this - a local movie theater. Or watching a movie. Yeah, he's probably watching a movie.