It was feelings night on "Dancing with the Stars" as our lucky thirteen remaining celebs fairly notable people brought up the backstories and battles that made them who they are today. Skai Jackson paid tribute to a fallen co-star. Justina Machado shouted out to her brave immigrant grandmother. Anne Heche opened up about getting blacklisted in the '90s after refusing to hide her relationship with Ellen. And Jesse Metcalfe ... likes cars.
OK, so not everybody had a big emotional night, but almost everybody had a big improvement – even Metcalfe, who landed at the bottom of the scoreboard but still looked respectable. The only person who didn't improve? Tyra. Her night wasn't too bad ... until when it mattered most: the ending, where she accidentally told Monica and Val they were safe only to reveal that, actually, they were in the bottom two and had to come back out. Then the new host awkwardly pushed the judges into making their tough elimination decision as fast as possible while Monica and Val still seemed like they were figuring out what was happening and where they even were. Maybe we could cut the pointless minute-long catwalk strut that opens each episode nowadays instead of full-force two-hand shoving the show out the door each week? MAYBE!?
Anyways, Monica and Val were safe at the end, as Anne Heche got the boot. She'd never quite had a memorable number for viewers to grip onto, and her dancing was often off-kilter and off-balance – even tonight, which got decent scores despite some rough lines and posture. (There's a reason why her nifty rainbow poncho seemed to get most of the judges' love.) But still, she went out on her highest note, and she got to talk about why she seemingly disappeared from show business. (Hollywood: often a trash industry! Particularly to women!) In the end, she went out a winner. It's been too long since we've seen her on screen, and hopefully it's not long after this that we see her again.
As for the dancing dozen that remains, whose routines inspired tears Monday night – and whose routines may cause them tears come next week's elimination? The judges had their say, but here's my rankings from an emotional Monday.
12. Jesse Metcalfe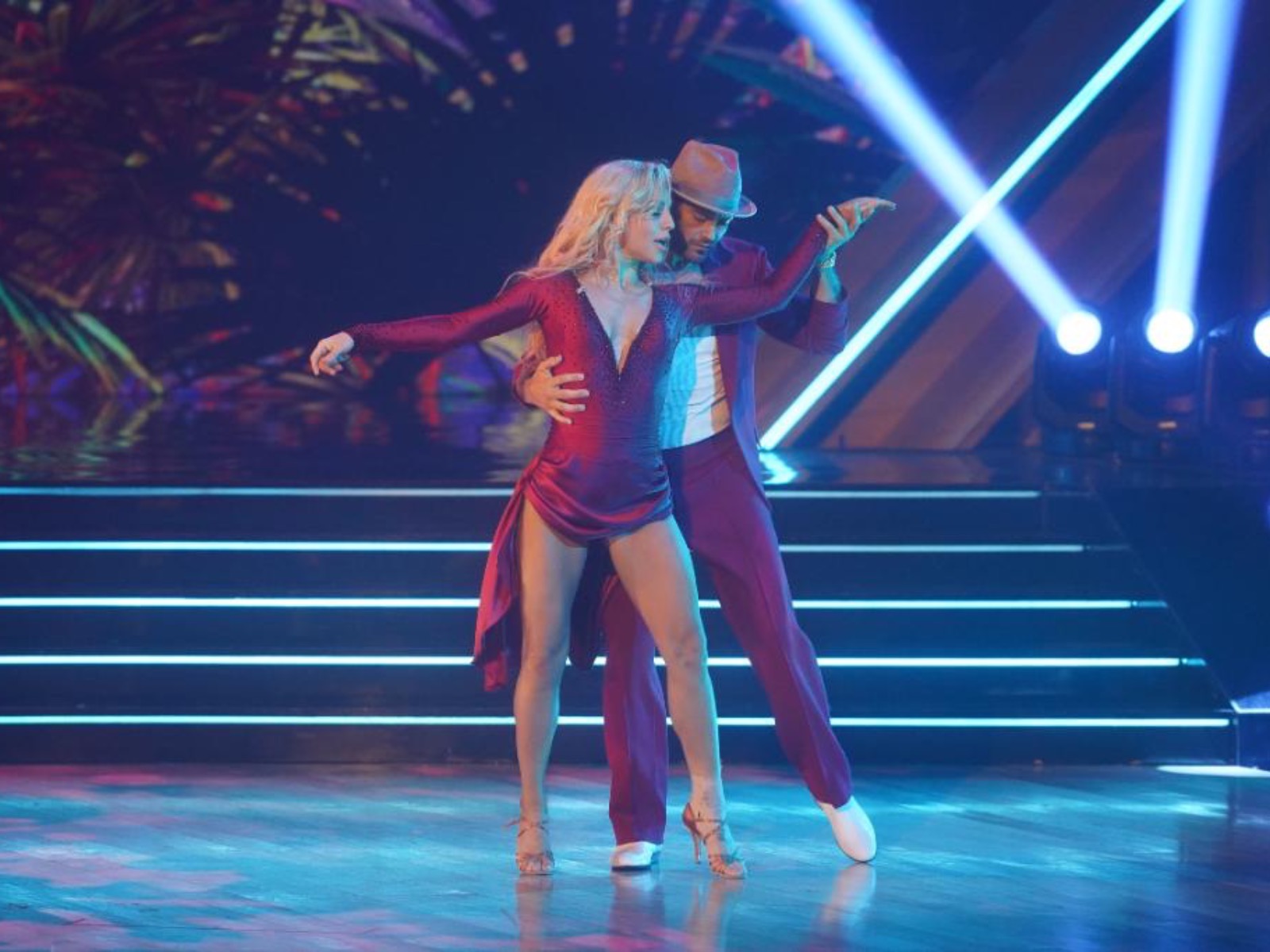 Dance: Cha cha
Score: 21 out of 30
The Hallmark movie star looked effortless on Monday night – and I don't entirely mean that in a positive way. His cha cha to Santana and Rob Thomas' "Smooth" was exactly that, but almost to a fault to the point that he looked almost blaise on the floor about it. In a night full of season-high performances, Metcalfe's was the only one that REALLY took a beating, with Bruno wanting more hip action, Derek wanting better musicality, Carrie Ann wanting eyes up and me wanting Jesse's car.
11. Nelly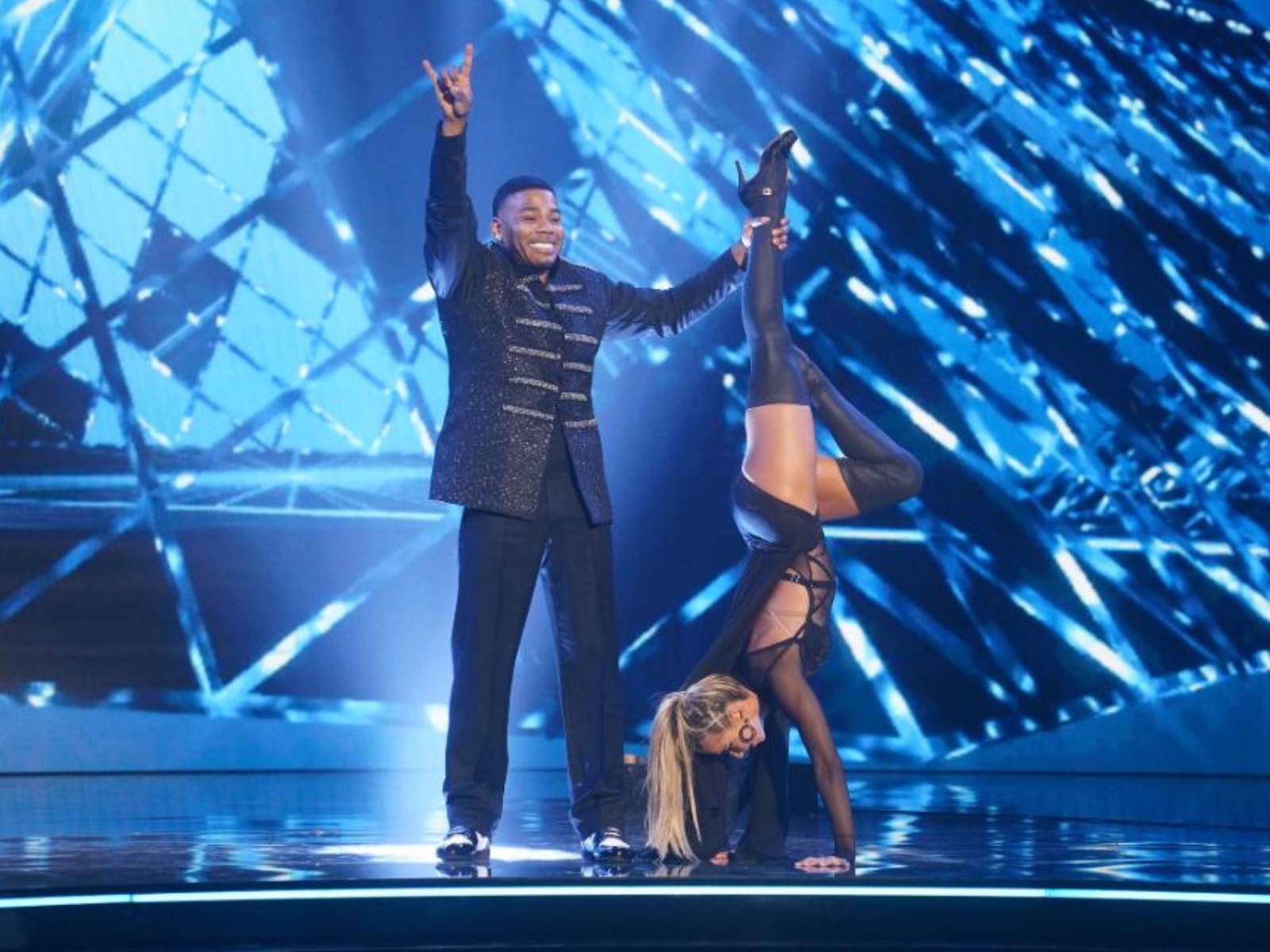 Dance: Paso doble
Score: 21 out of 30
Was this Nelly's breakout dance, Tyra? WAS IT HIS BREAKOUT!? WAS IT!? Tyra and the show were very eager to paint this paso doble as Nelly's breakthrough moment on "Dancing with the Stars," but it still needed more shape and snap – especially if it wanted to rise to the level of everyone else's work. Plus, I like Nelly's performances and charisma, but he always has this clenched look on his face like he's concentrating really hard or stifling a smile, and it makes him look tighter than he actually is. If he truly loosens up, he might actually get that breakout number!
10. Vernon Davis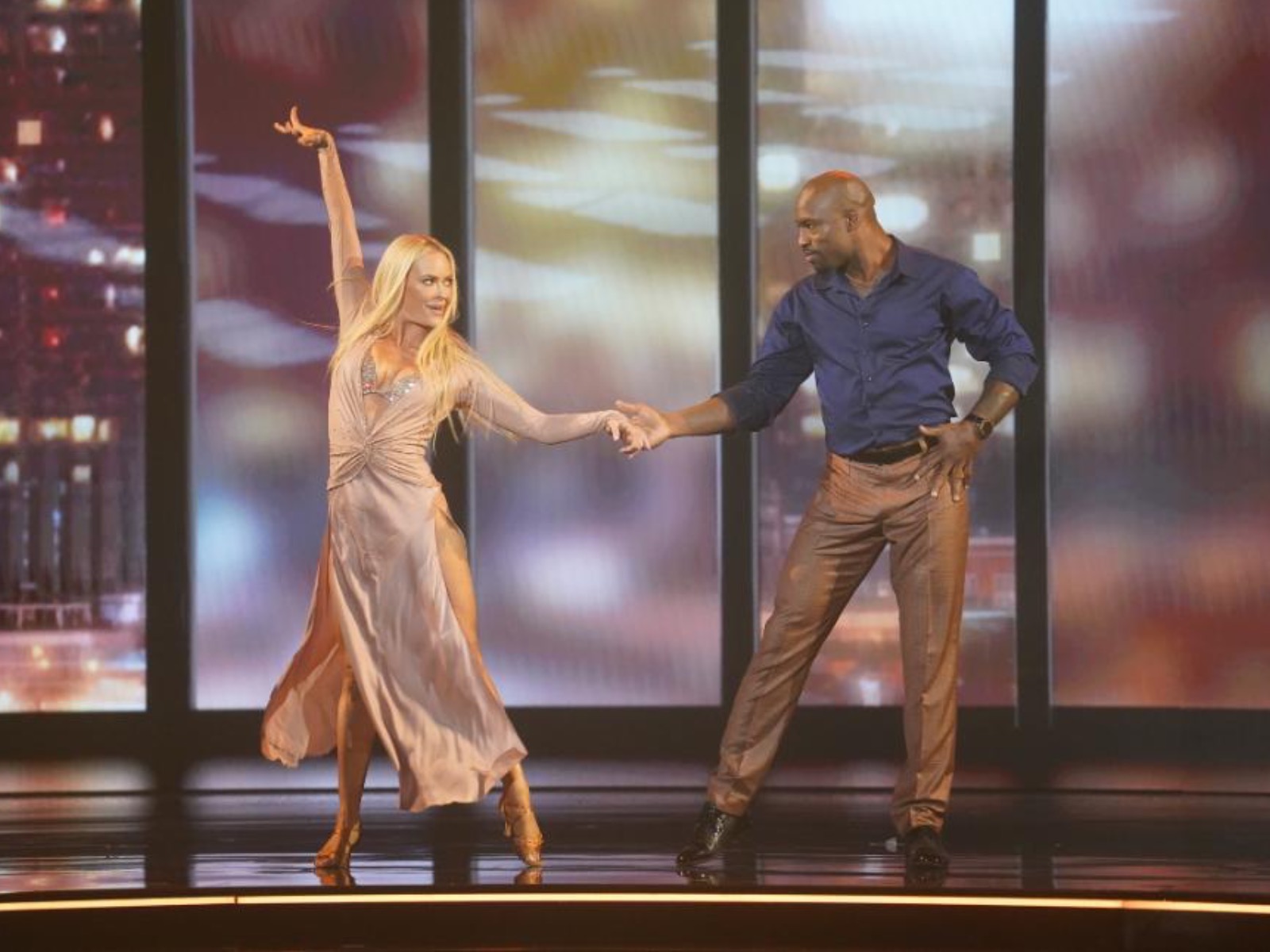 Dance: Rumba
Score: 22 out of 30
I've determined there's one word that describes the former NFL player's performance quality thus far, for better and worse: sturdy. He's got a presence on the floor as a partner that exudes control and strength, but it also sometimes looks a little stiff, especially at the knees and, as Derek and Bruno noted, with his arms. Still, though he may not be in the red zone, he's at least moved into field goal territory. (Sorry, still got the Packers game on my mind.)
9. AJ McLean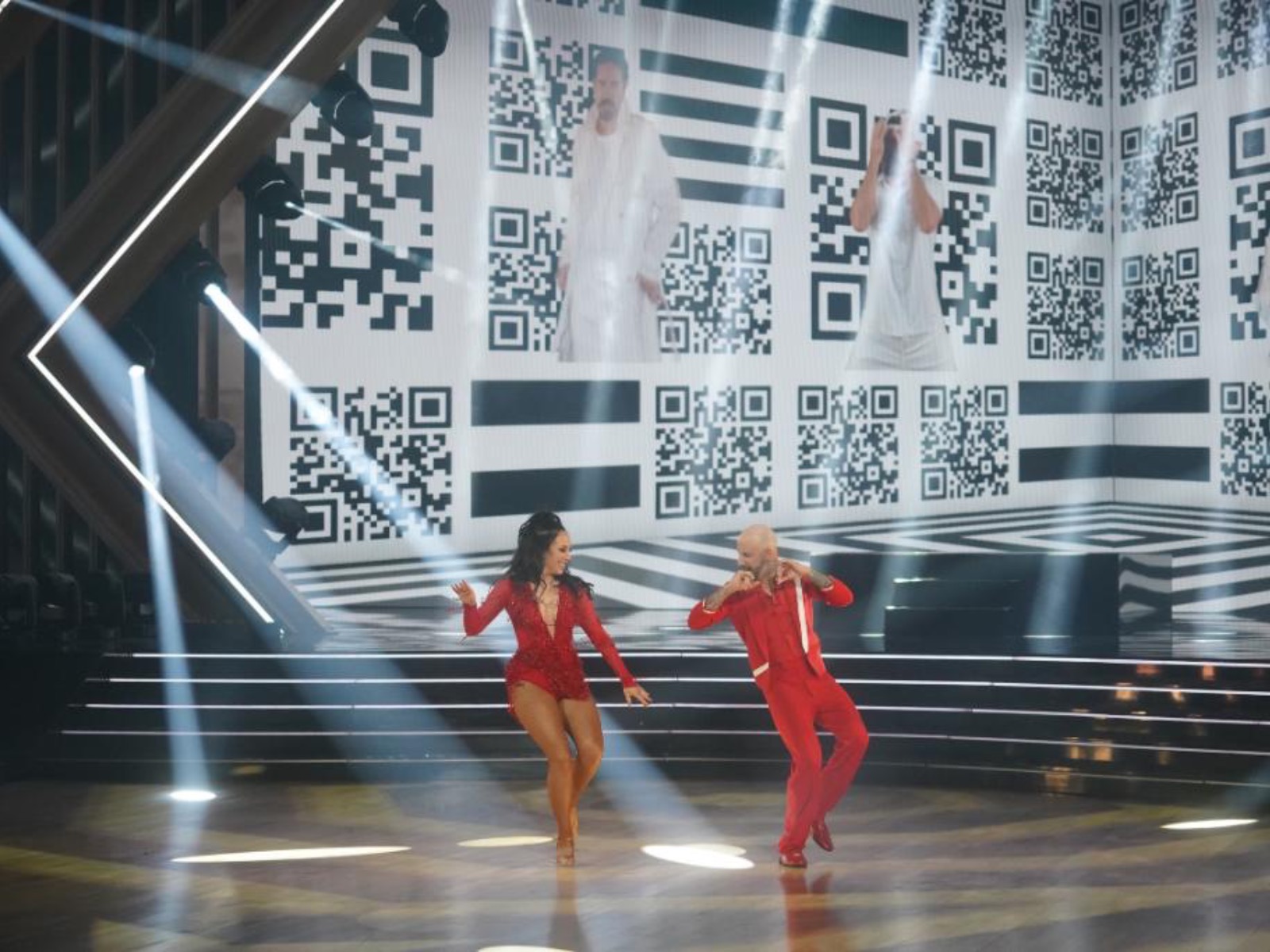 Dance: Cha cha
Score: 24 out of 30
Backstreet's back ... and this time, it was truly just alright. The routine, danced to "Larger Than Life," performed virtually by the Backstreet Boys, was fun ... but it was more of a boy band performance than a cha cha, with McLean spending more time dancing with his on-screen music mates than with his partner. Thank god Len wasn't there to grump all over the night's finale – though he also would've been the only judge to give the routine a proper score as everyone else was awfully generous. Guess it's maybe not wise to dump on the musical entertainment you booked for the night ...
8. Jeannie Mai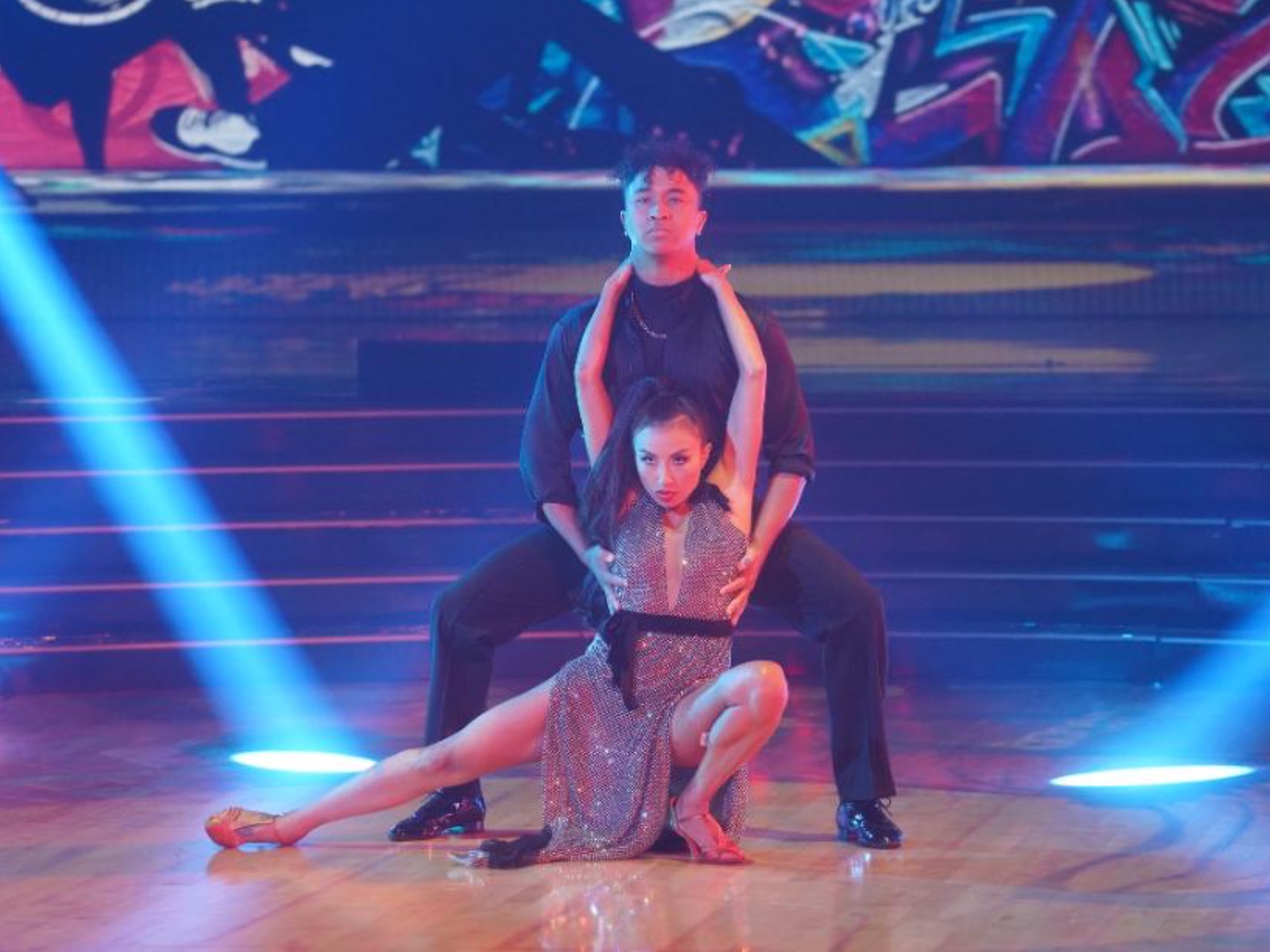 Dance: Tango
Score: 21 out of 30
Bad news, Jeannie's mom: Your daughter did well again Monday night, busting out a fierce, fiery and sharp tango to the propulsive tune of "Seven Nation Army." Unfortunately, she didn't quite stick the landing, biffing her balance on the final pose – not that we got to see since the camera cut to the fellow dancers having a playful laugh with her about it. But the judges saw it – and sadly, that's what appears to have stuck in their minds when it came time for scores, as 21 seemed a little low. Maybe you got lucky, Jeannie's mom ...
7. Chrishell Stouse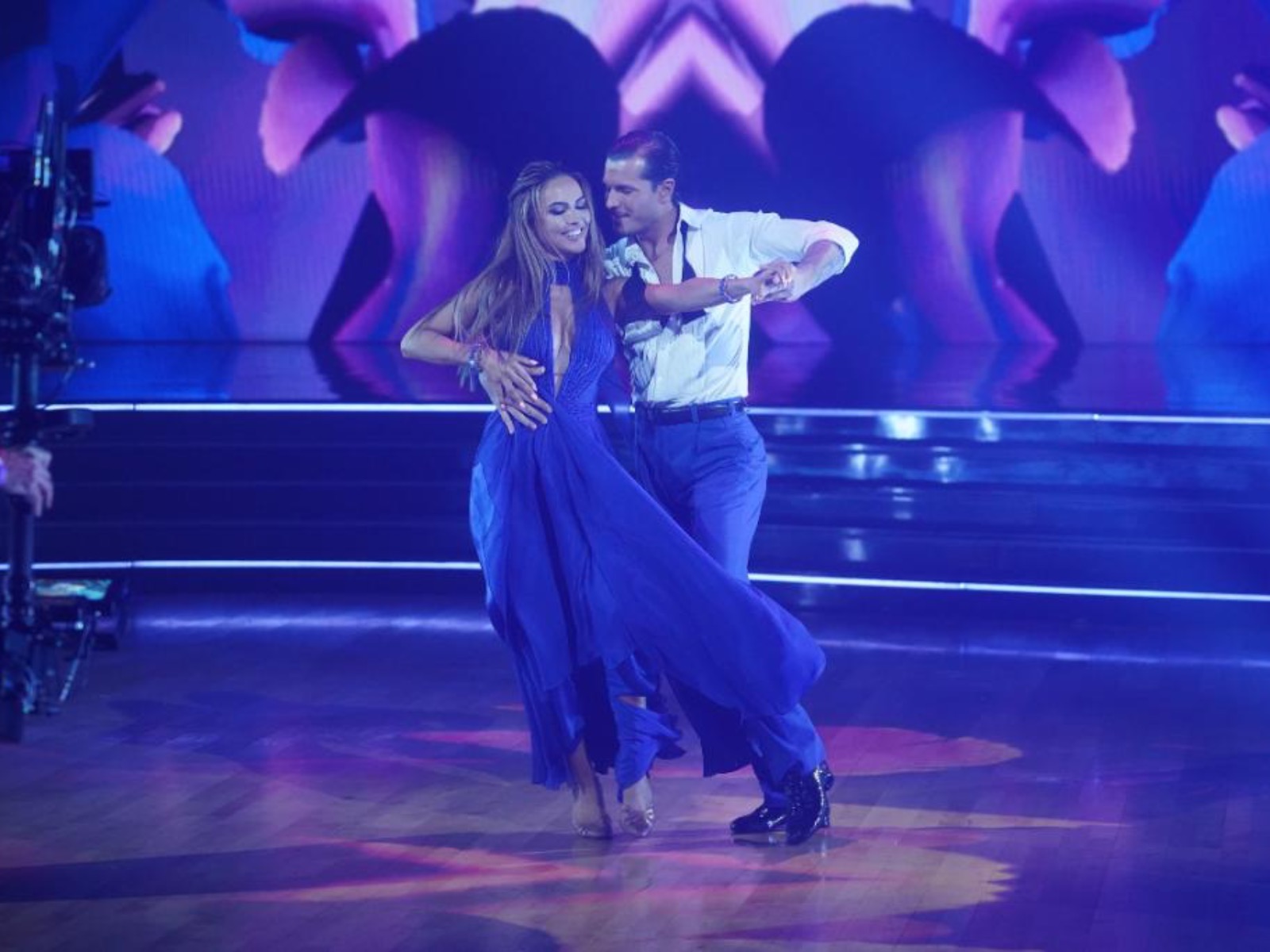 Dance: Foxtrot
Score: 22 out of 30
I still haven't gotten my "Selling Sunset" live commentary track for Chrishell's routines, but at least we've now gotten a truly good dance from the reality starlet! Stouse's foxtrot was legitimately impressive, dancing a romantic, alluring, graceful and snappy routine that showed she's evolving nicely on the show – always the best storyline to have for success. Speaking of storylines, her emotional backstory this week was about relationship woes, freezing her eggs so she can still have a family some day and coping with her divorce from ... well, he's on an NBC show so this ABC program is gonna MOVE RIGHT ALONG NOTHING TO SEE HERE!
6. Monica Aldama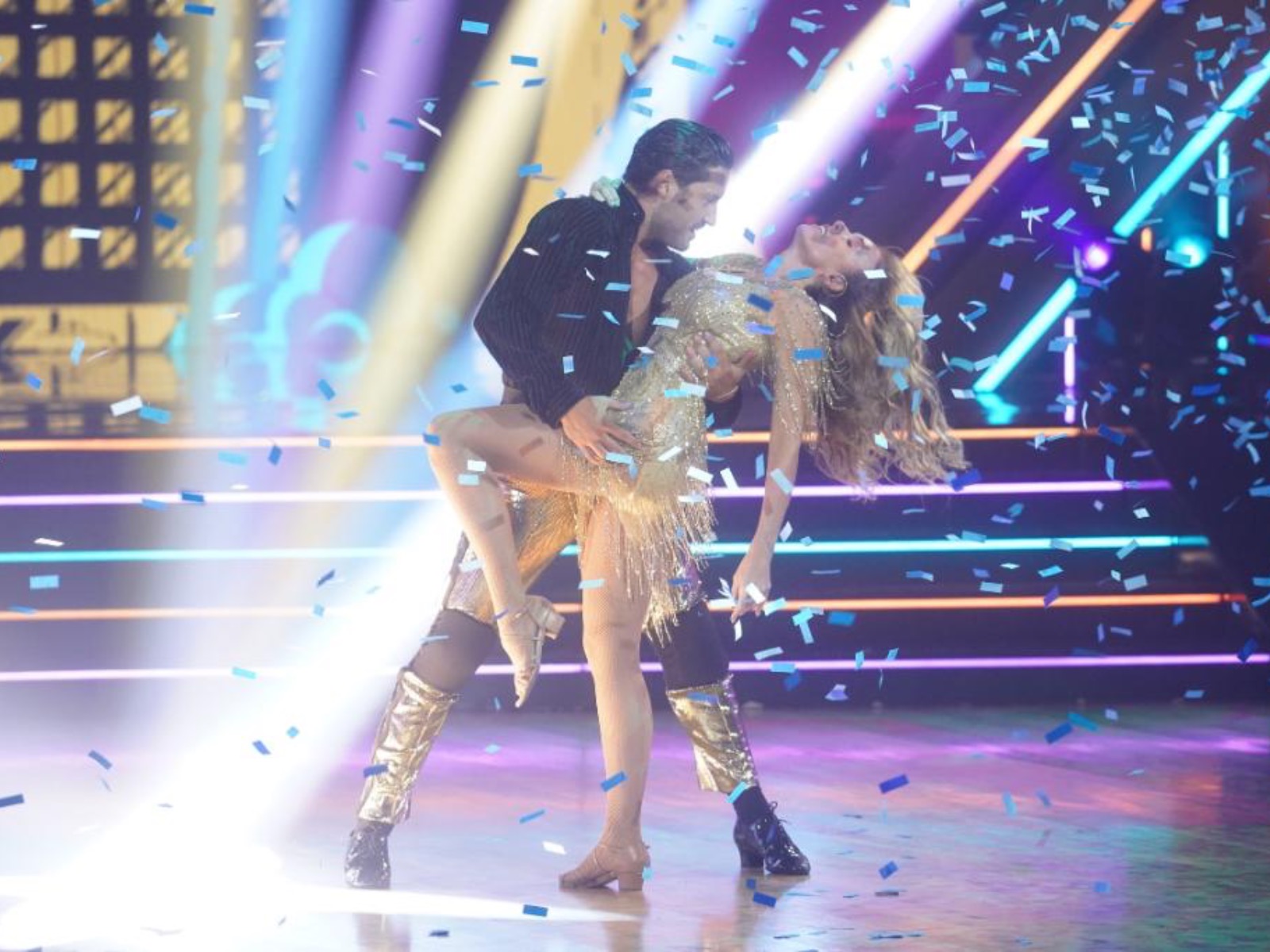 Dance: Samba
Score: 24 out of 30
Poor Monica; she thought she was safe for the night, only to be dragged awkwardly back on stage and almost kicked off. Thankfully, next week shouldn't be as stressful – at least if people vote based on the dancing as her samba to "Party in the U.S.A." was bright, zippy and full of footwork that she mostly landed. Plus, she sassed Val into being a better, more empathetic teacher! She's improving her dance skills AND people!
5. Justina Machado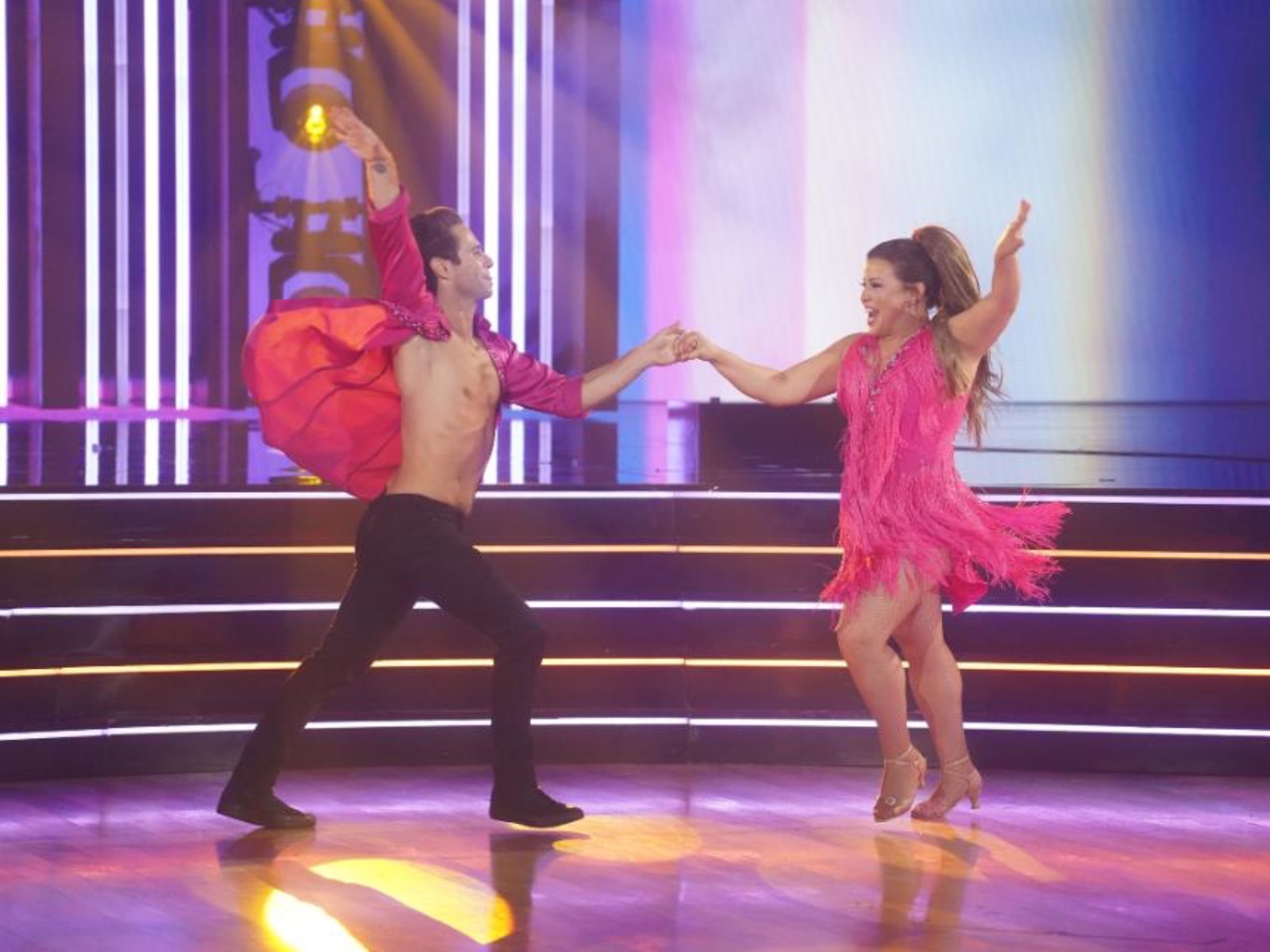 Dance: Salsa
Score: 24 out of 30
Jeannie Mai may win the title of most giddy personality on the show, but Justina Machado is still the most joyful dancer to watch on this season – and if you thought the prospect of her taking on an energetic, vivacious salsa was exciting, you were not disappointed Monday night. The part where she stuck her tongue out? Fun! She's probably in the upper tier of potential winners this season based on personality and performance alone, but she's close to making it there on her dance moves now too.
4. Johnny Weir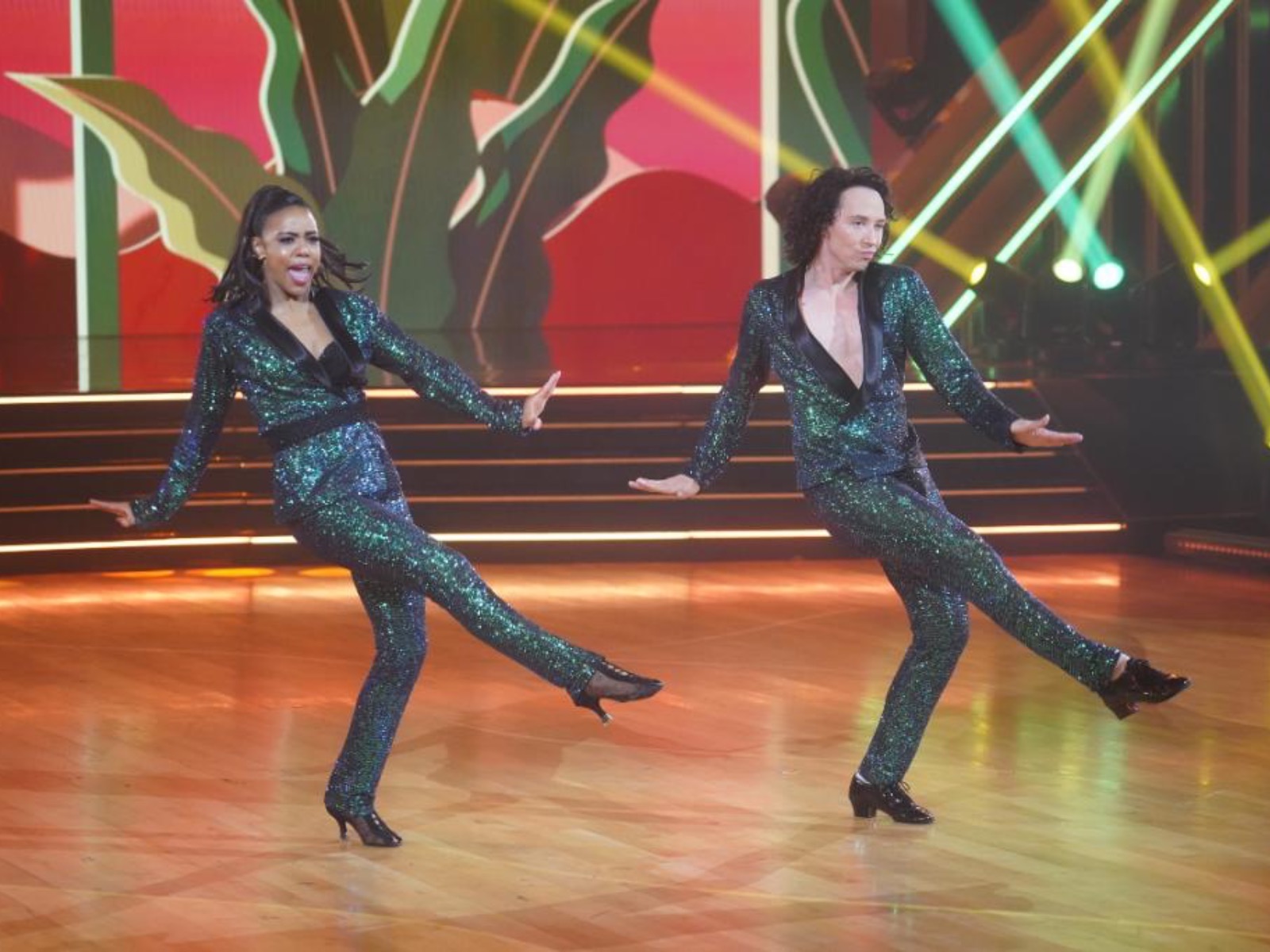 Dance: Jive
Score: 24 out of 30
The ice skater's jive was zippy, rocking, suitably quick-footed and overall fun – but this is also the closest thing Monday night had to one of those dreaded forgettable "zone-out" numbers. The dancing was good, and Johnny Weir is at no risk of going home thanks to his snappy but sweet personality, but he could use a stand-out routine – especially with the likes of Nev and Kaitlyn starting to put some distance between them and the rest.
3. Nev Schulman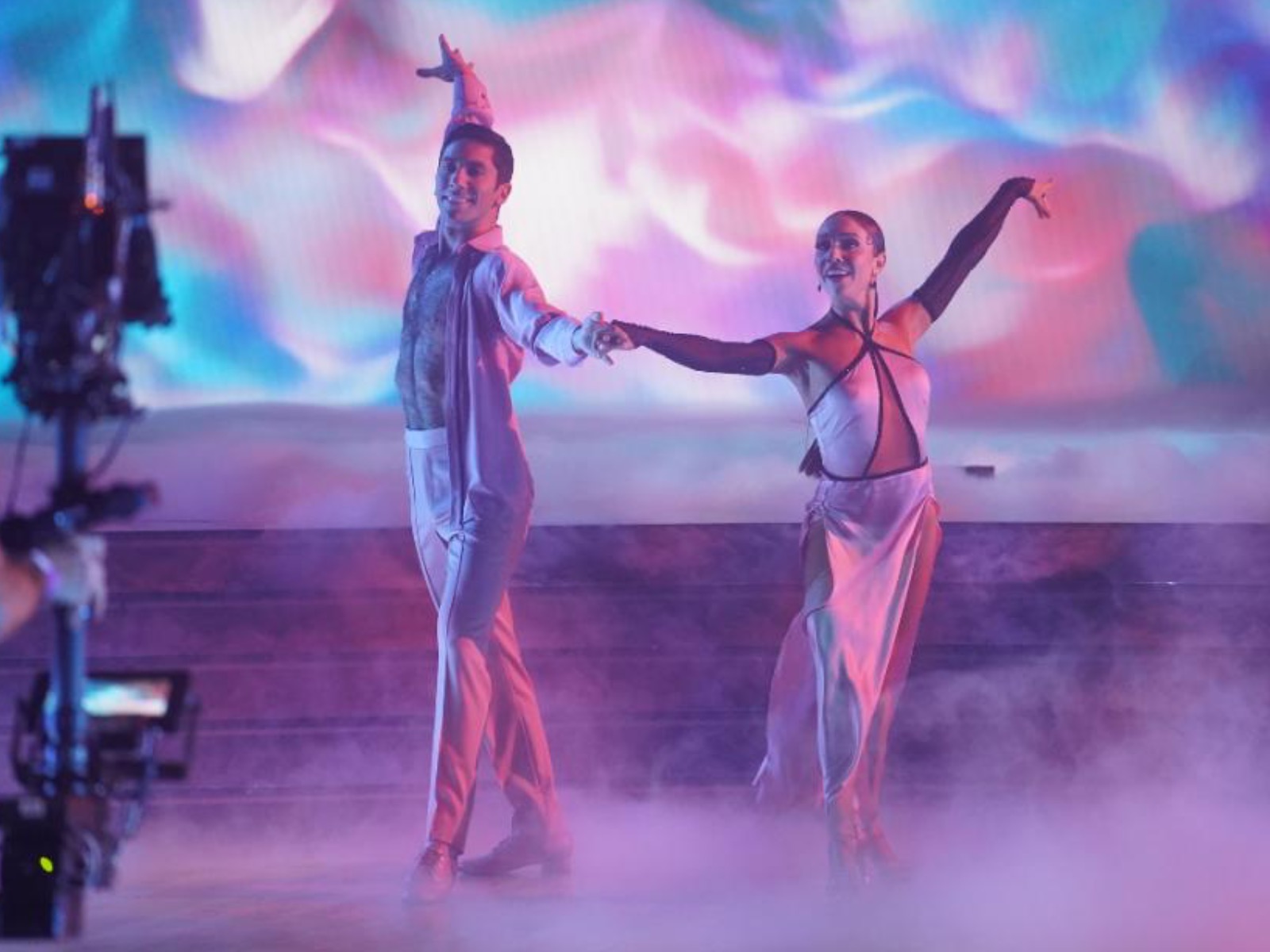 Dance: Rumba
Score: 24 out of 30
The "Catfish" star and creator unleashed the beast on Monday night – and by "the beast," I don't mean his chest hair which was manscaped since its last cameo. No, I mean his rumba skills, which, my god, were so silky and slick, from his swaying hips to his graceful arms and, as Carrie Ann pointed out, his gorgeous framing. I loved just about it all – except the part where we learned he met his wife over Instagram. DID YOU LEARN NOTHING FROM YOUR OWN MOVIE AND SHOW!?
2. Kaitlyn Bristowe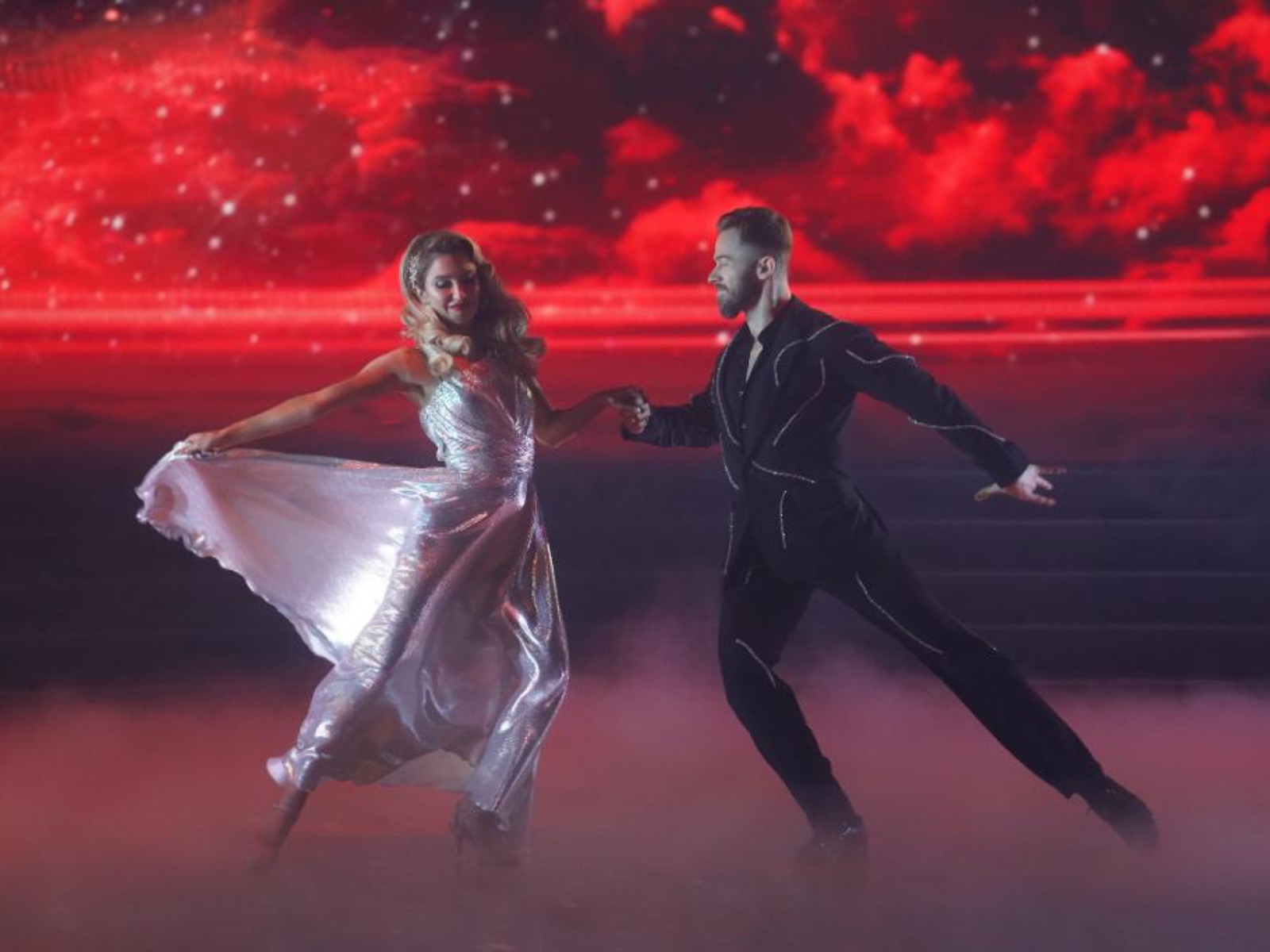 Dance: Viennese waltz
Score: 25 out of 30
I've been perhaps unduly harsh on the "Bachelorette" star for being a former dancer, so fine, I'll put that aside my harrumphs and just give her credit for an impressively smooth Viennese waltz on Monday night – one that was so nice that the judges' only complaint was with the show itself, giving Bristowe several similar dance styles in a row and not yet showing her range.
1. Skai Jackson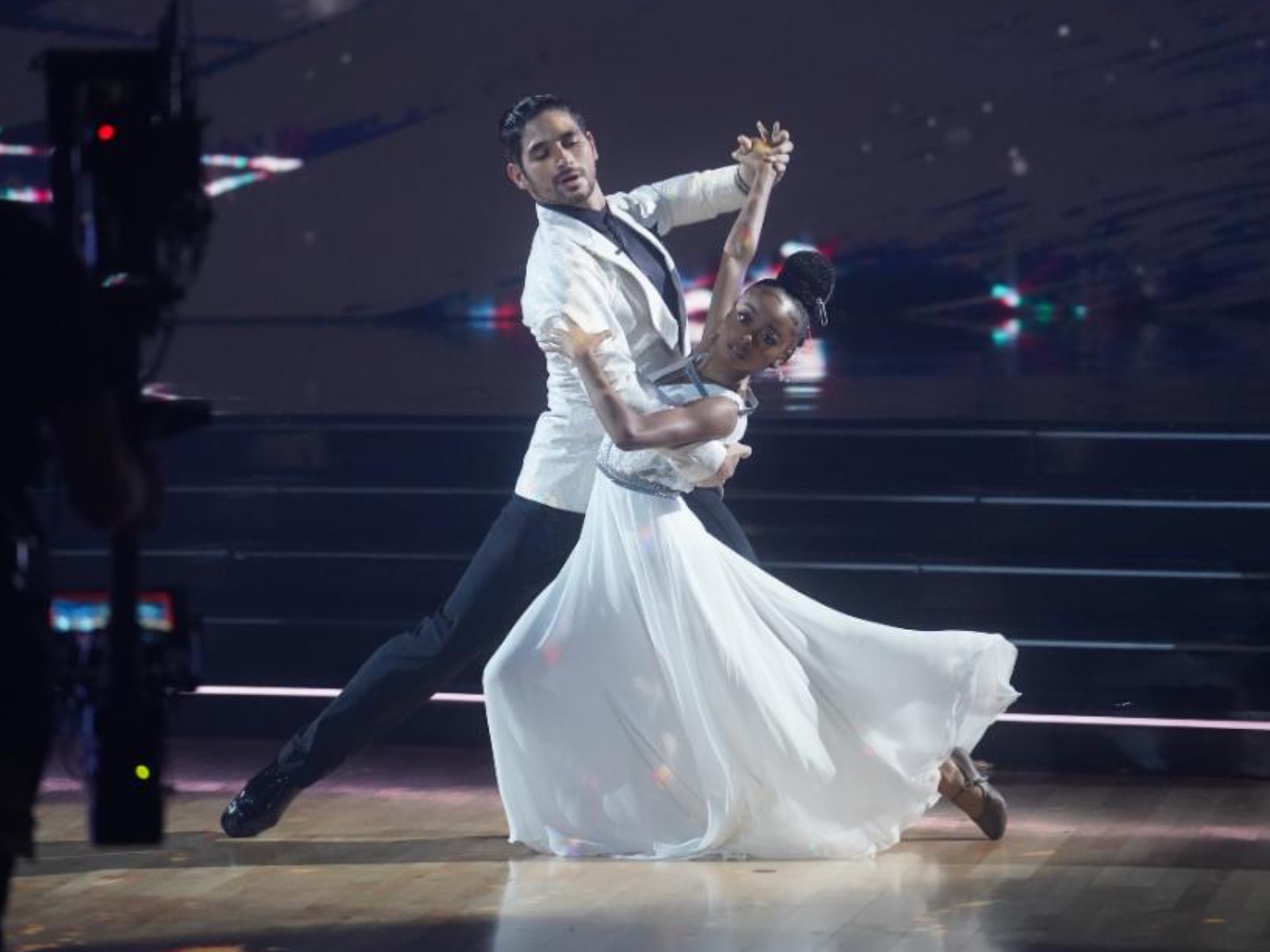 Dance: Foxtrot
Score: 28 out of 30
It'd be easy to file this number under "As If The Judges Were Gonna Be Mean To This" as Jackson tearfully dedicated her foxtrot to her late fellow Disney star Cameron Boyce, who died after a epileptic seizure last year at the all-too-young age of 20. But the dance truly earned all of its plaudits, as Jackson danced with lovely grace and tender emotion, earning her way back to the top of the leaderboard as well as earning the season's first ten courtesy of Carrie Ann.
As much as it is a gigantic cliché to say that one has always had a passion for film, Matt Mueller has always had a passion for film. Whether it was bringing in the latest movie reviews for his first grade show-and-tell or writing film reviews for the St. Norbert College Times as a high school student, Matt is way too obsessed with movies for his own good.
When he's not writing about the latest blockbuster or talking much too glowingly about "Piranha 3D," Matt can probably be found watching literally any sport (minus cricket) or working at - get this - a local movie theater. Or watching a movie. Yeah, he's probably watching a movie.