The second week brought plenty of improvements to "Dancing with the Somewhat Notable People" – but unfortunately not to the show itself. And I'm not just saying that because Carole Baskin lived to dance another day.
The show in general seemed off its mark beyond just being on a different night. Cameramen accidentally got into shots in the middle of dances. The production cut to an alarming amount of wide shots during several numbers, making the dancing pretty hard to see and just emphasizing the COVID-emptied room. The timing seemed sloppy even by "Dancing with the Stars" standards, never seeming to have enough time for anything – especially poor Derek Hough – and practically dispatching its first celebrity by hooking him off the stage like a cartoon.
Tyra Banks in particular had a rough night. I was kind last week because it was her first night, she was replacing a natural pro and she was trying to bring energy to an empty room. But night two was a brutal step back, as Banks kept asking awkward and not particularly interesting questions after each dance, and even wandering weirdly out of frame after a Kaitlyn Bristowe ankle update. On a night where one celeb almost didn't dance and the timing was a constant struggle, I missed the at-ease showmanship of Tom Bergeron guiding the ship. But oh well, it's a long season with time to improve.
Well, not for Charles Oakley, the first star nixed this season. I'm betting Carole, his fellow dancer in the scoring basement, got fewer votes, but with the judges getting the final say with the remaining two contestants, they axed him instead. Because duh. When given the choice between a trendy and polarizing viral superstar who gets you high ratings and a former athlete mostly unknown to the greater public and a fairly deep cut basketball reference even for sports fans, yeah, I wonder which way ABC's gonna nudge the judges. At least Oakley went out on an improved cha cha; I've never seen a "Dancing" pro so amped about getting a 15.
Charles may be gone, but that leaves 14 more dancers to debate. The judges had their say Tuesday night, but what are my rankings for last night's numbers? Who got injured? And how much wine did I drink in response to another week of Carole Baskin and "Tiger King" references? Let's find out!
14. Carole Baskin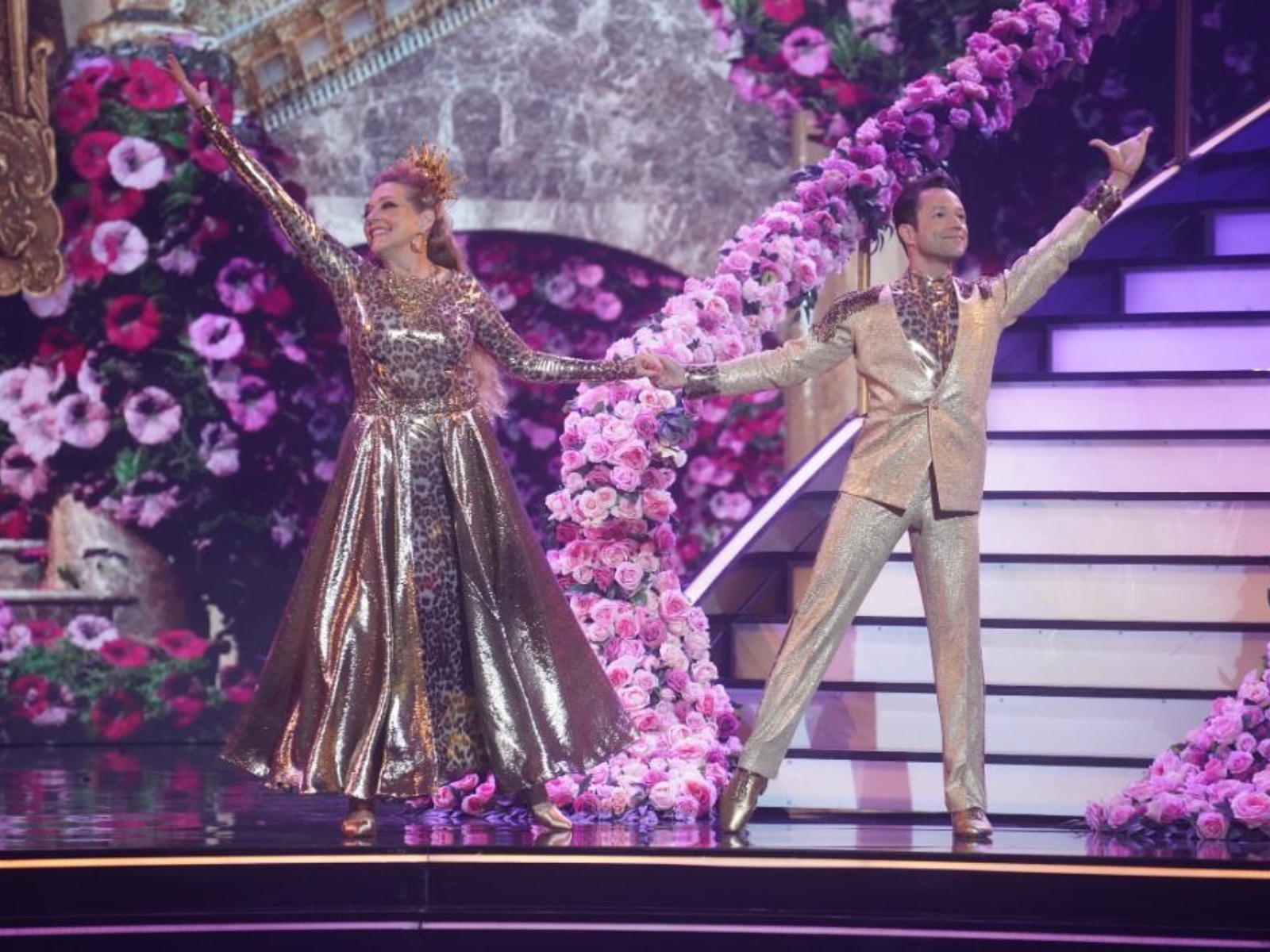 Dance: Viennese waltz
Score: 16 out of 30
(*Chugs wine straight from the bottle*) Our national nightmare is not quite over yet. Thanks to the benevolence – and ratings awareness – of the judges, Carole Baskin was saved from elimination. She did fare much better this week with a Viennese waltz scored to "What's New Pussycat?" (how many times must I say "Maneater" or "Cat Scratch Fever" or bust!?) and with the camp levels dialed slightly back from 11. But while pleasant, the routine was very simple and slow compared to the rest, and it's not like improving on last week's performance was exactly a high bar to top. She still finished near the bottom this week, and considering how much people do not like her because of the whole "may have murdered her husband" thing, I predict she'll be the next one to leave, making this hopefully the last time we speak of "Tiger King." But then again, that's what I said last week. (*Takes another chug of wine*)
13. Skai Jackson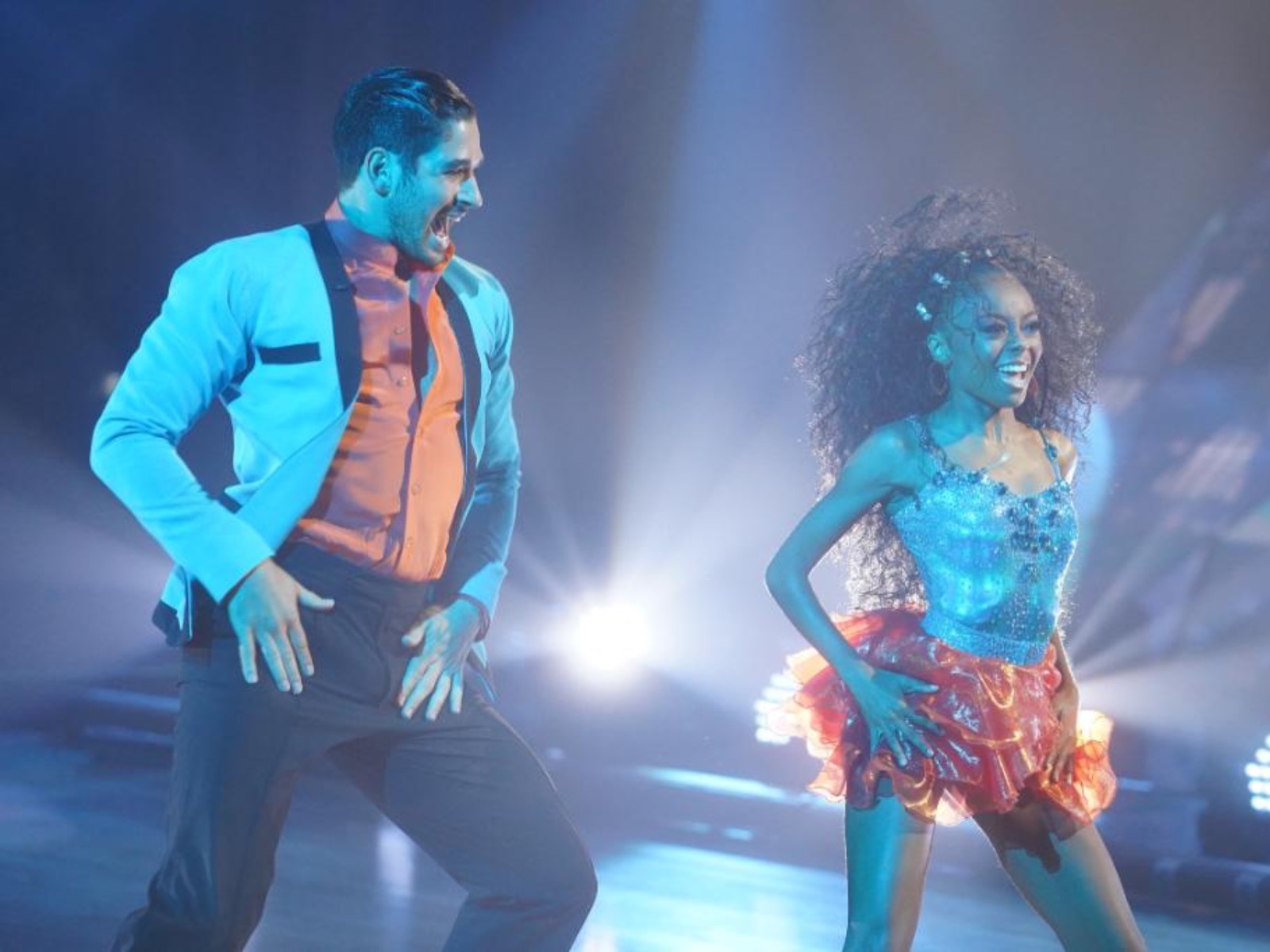 Dance: Samba
Score: 15 out of 30
Well this certainly isn't the kind of rise and fall the judges are looking to see on the show. After topping the leaderboard last week, the Disney star landed at the bottom in round two after an early spin move didn't quite work and clearly affected her for the rest of the routine. She got a little self-conscious and tight, her arms looked stiff, and I became very sad. But really, this might be a blessing in disguise for Skai; peak too early and people think that you're not progressing or improving. Or voters assume you'll be safe and then you end up packing up in week six. This helps set up a comeback narrative that might just keep her in the competition longer than if she was solid every week. See, there's a silver lining at the end of this stumbling samba!
12. Nelly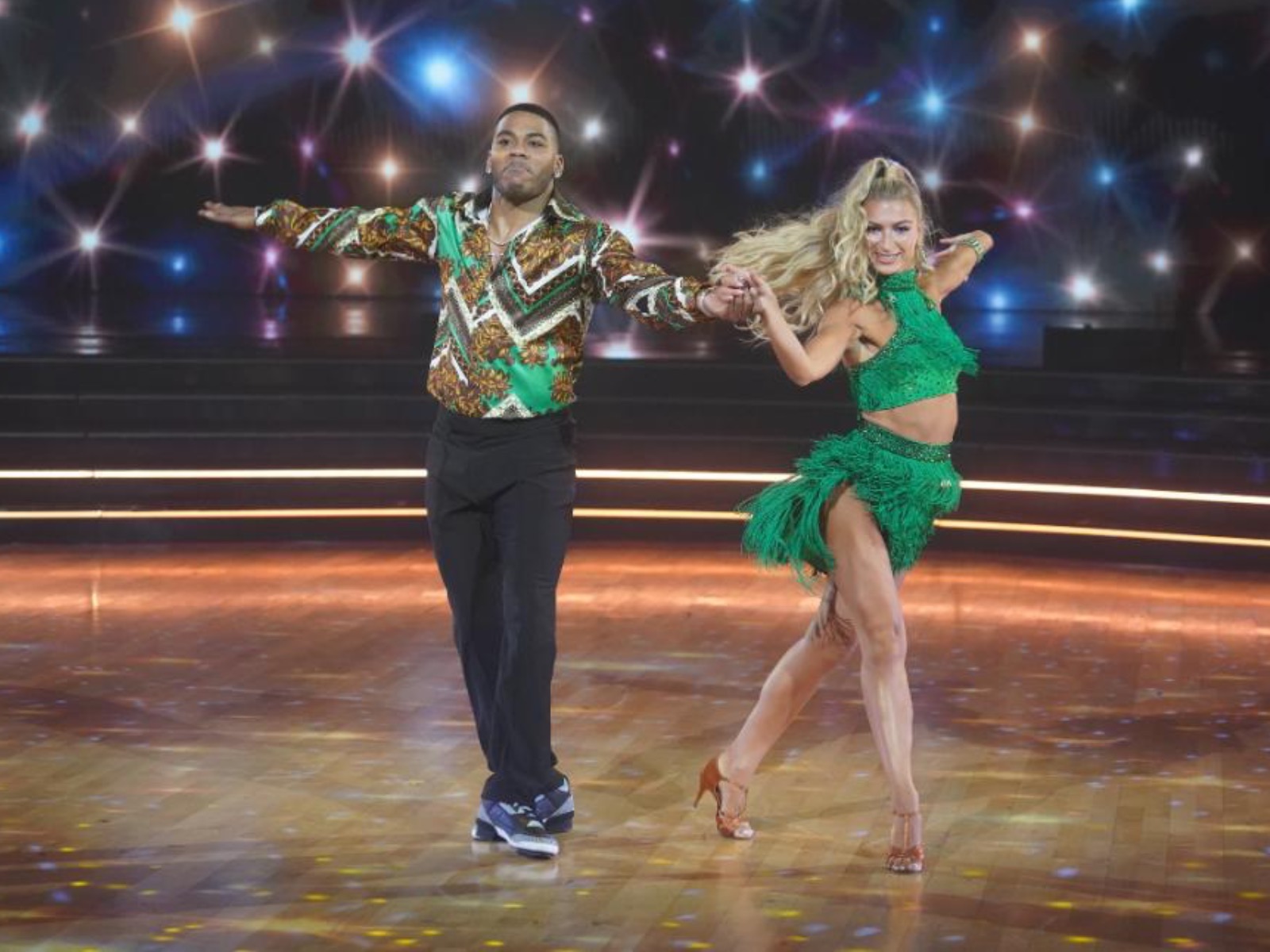 Dance: Cha cha
Score: 18 out of 30
I swear I didn't put him this low because he's a St. Louis Cardinals fan. His cha cha needed more hip movement, more swing and sway, and certainly less stiffness. Plus, he looked upset about something the whole time, less like he was concentrating and more like he thought he messed something up. Still, the rapper does have a watchable sense of rhythm and groove on the floor – not to mention the best footwear on the show. It's a dance shoe! It's a sneaker! IT'S BOTH!
11. Vernon Davis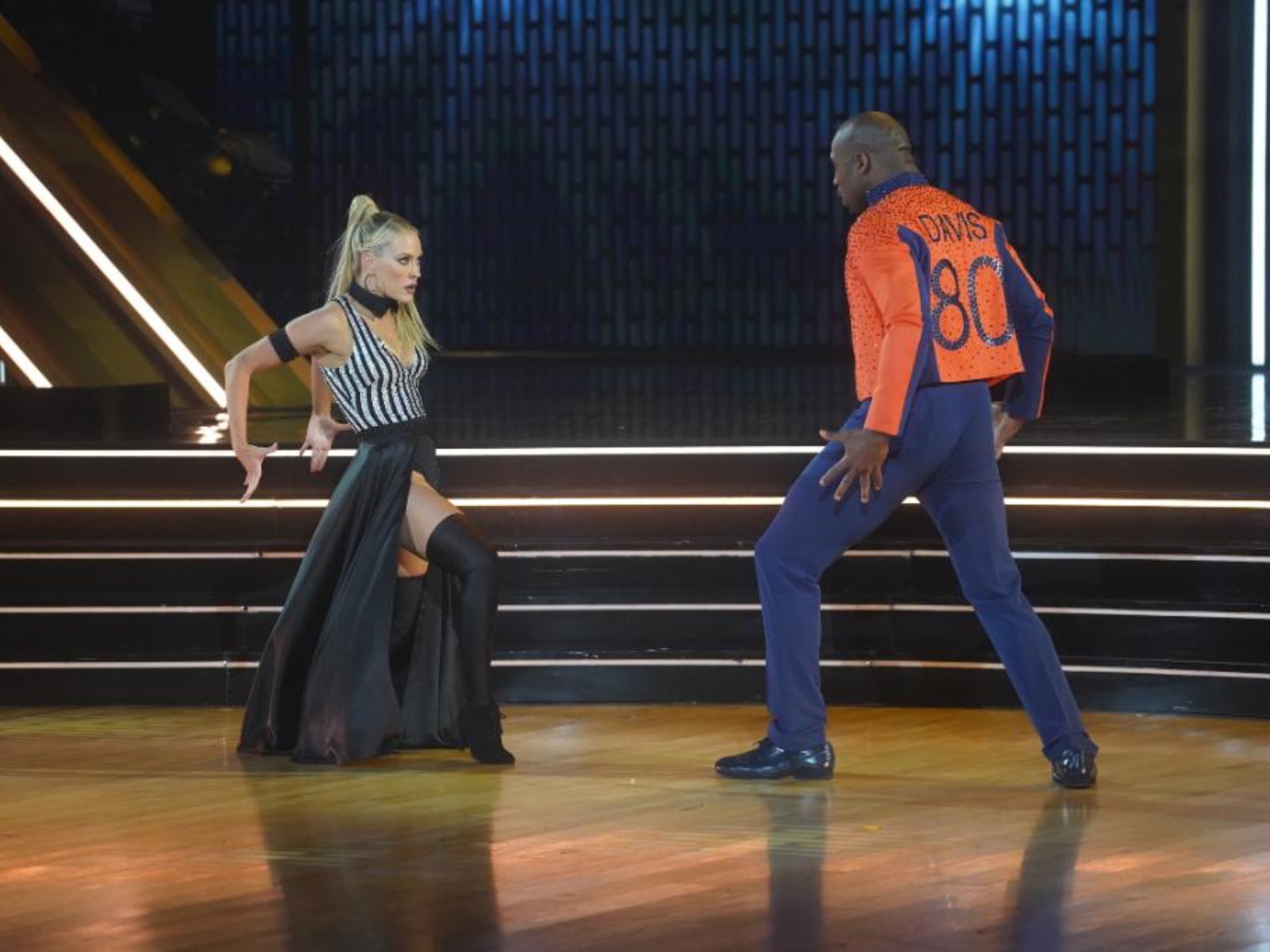 Dance: Paso doble
Score: 18 out of 30
I'm still not seeing a Rashad Jennings, Donald Driver or Hines Ward here. The former 49er and Bronco's paso doble was still fairly clompy, and I wanted to see much more of that paso doble bullfighting performance here – more stern, more severe, more special and, as Bruno pointed out, more shaping in his movement and posture. There's potential, but we're still far from a touchdown here.
10. Monica Aldama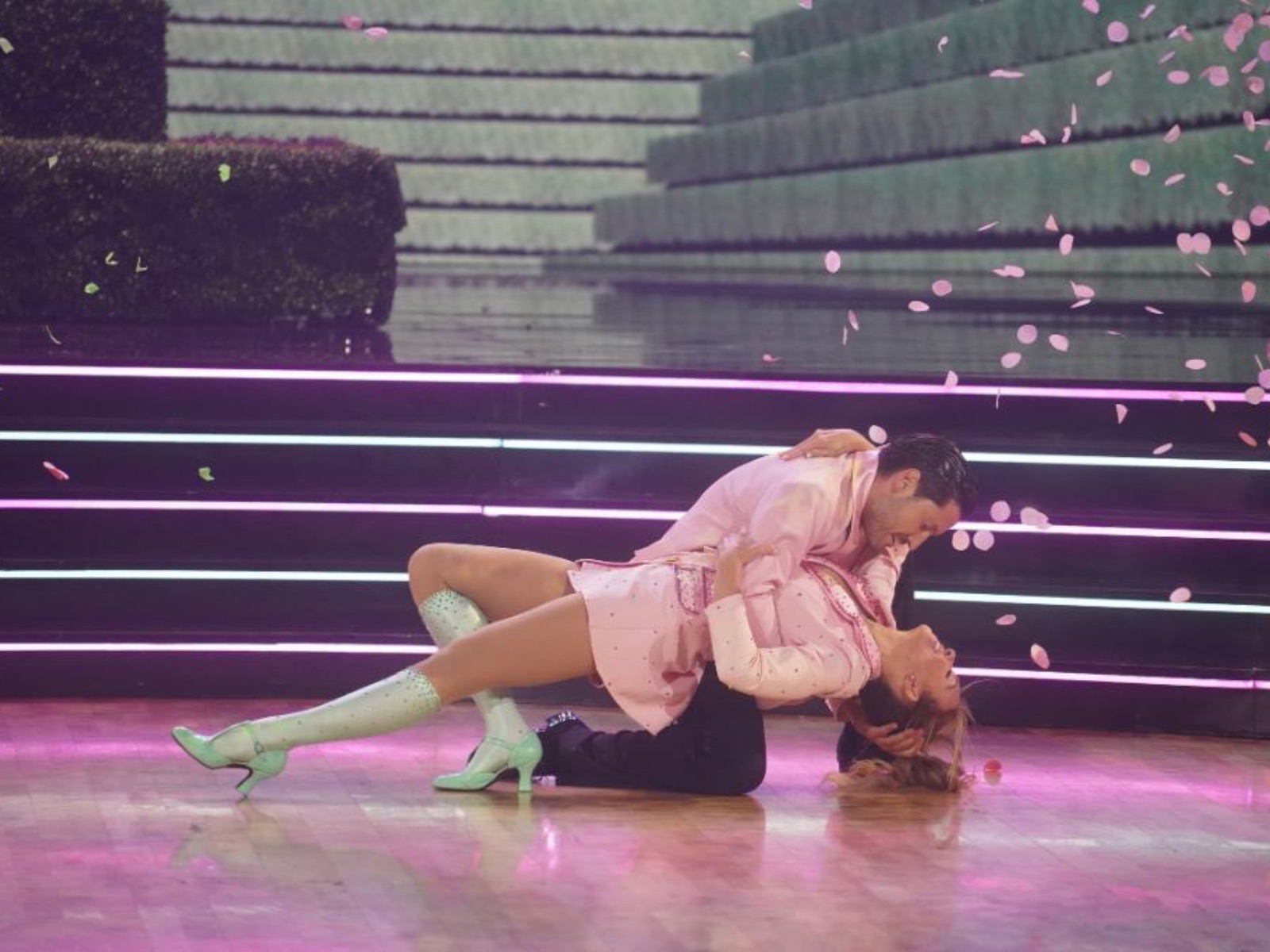 Dance: Jive
Score: 16 out of 30
Set to Taylor Swift's "Shake It Off," the "Cheer" head coach's jive was indeed off. The whole number needed one more cup of coffee, with all of her moves seeming just a little too careful and reserved – all of the steps, but none of the seasoning. In addition to caffeine, the number also could've used a little more actual jive action. Thank god the almighty grumbler Len Goodman was only around in pre-recorded video form and didn't have his usual say on that.
9. Anne Heche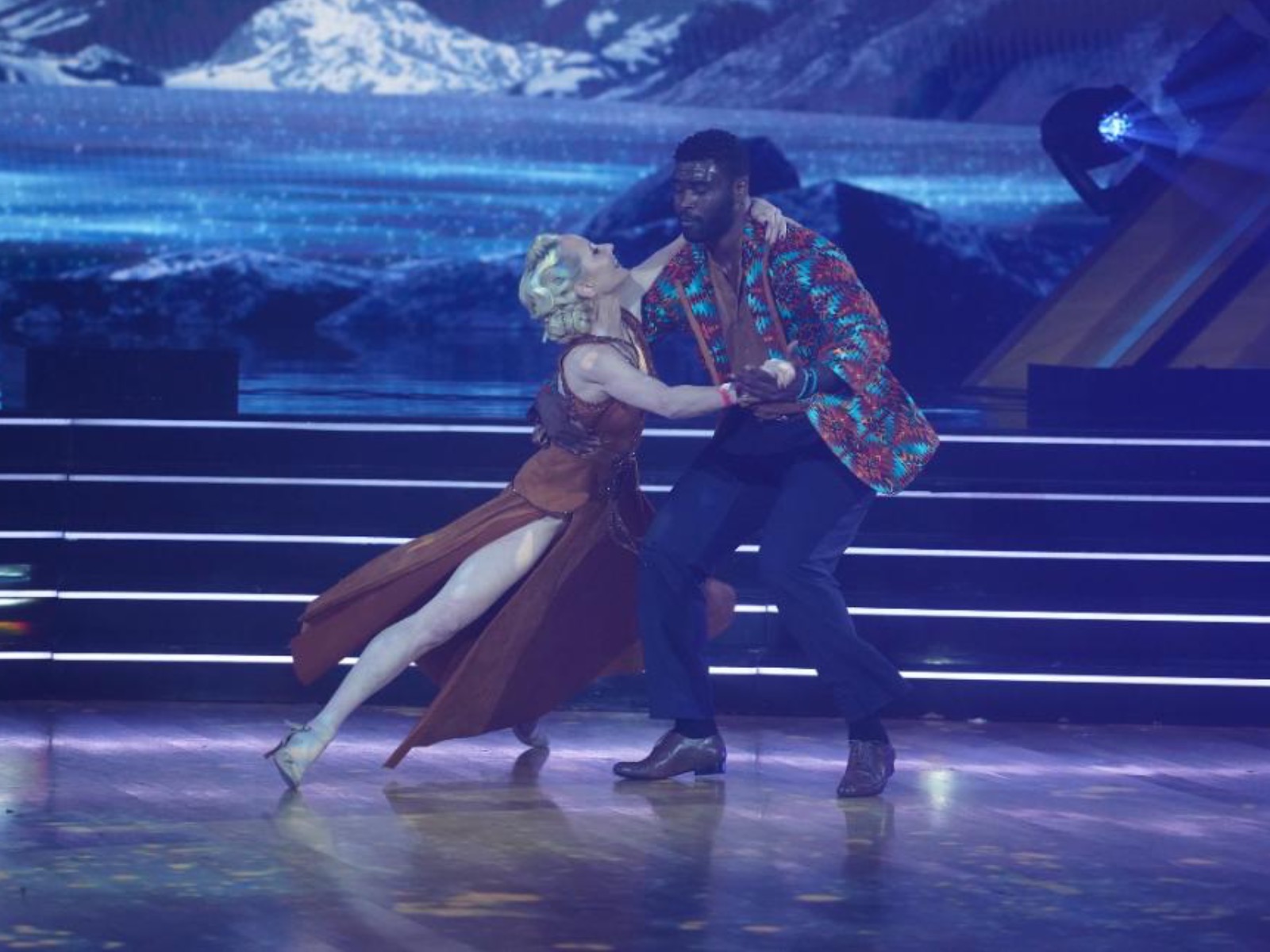 Dance: Foxtrot
Score: 18 out of 30
Heche's foxtrot was solid! Minus some tension up top, she did really well. There's just one problem: I keep ... forgetting she's on the show? It's nothing against her or on her dancing, but every season, there's a person who does pretty well but not enough to be memorable, who doesn't improve or decline but holds safely at steady, and who you just zone out on during their performances. (Thankfully, when I check Twitter, it gives me plenty of reason to zone right back in.) So here's to standing out next week.
8. Johnny Weir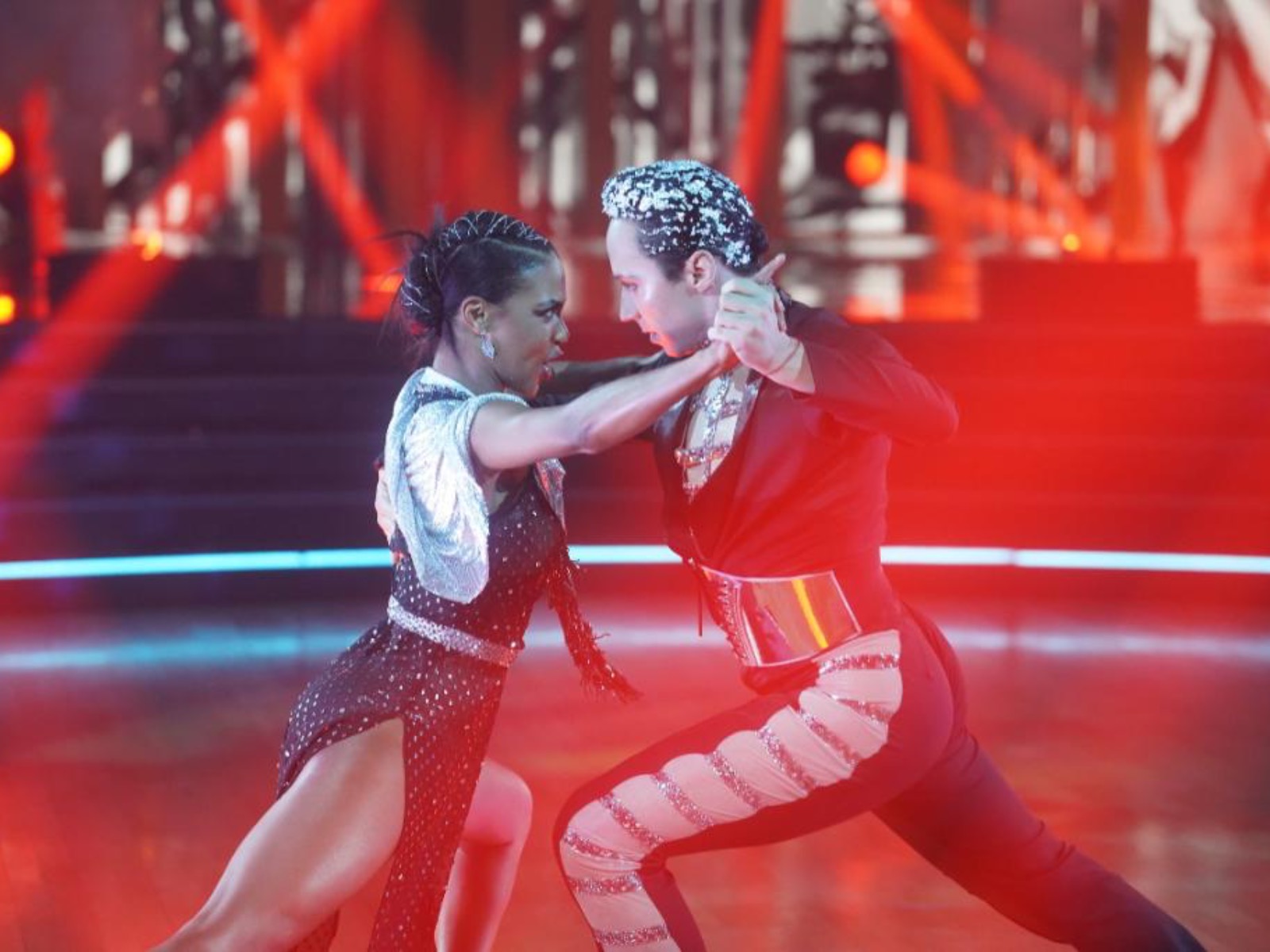 Dance: Tango
Score: 18 out of 30
Johnny Weir plus Lady Gaga? This should've been the dance of the night – no competition, call it a night, cancel the rest of the show. Maybe the pressure of dancing to his idol, however, got to Weir as his "Poker Face"-inspired tango was unfortunately stiff. He seemed very focused on the steps as opposed to selling the dance (a problem for many Tuesday night), and as the judges noted, his framing could be improved. In the end, the judges were kind, but it's hard not to be disappointed by a dance that should've blown the roof off. (I still bet he makes it to the top four.)
7. Chrishell Stouse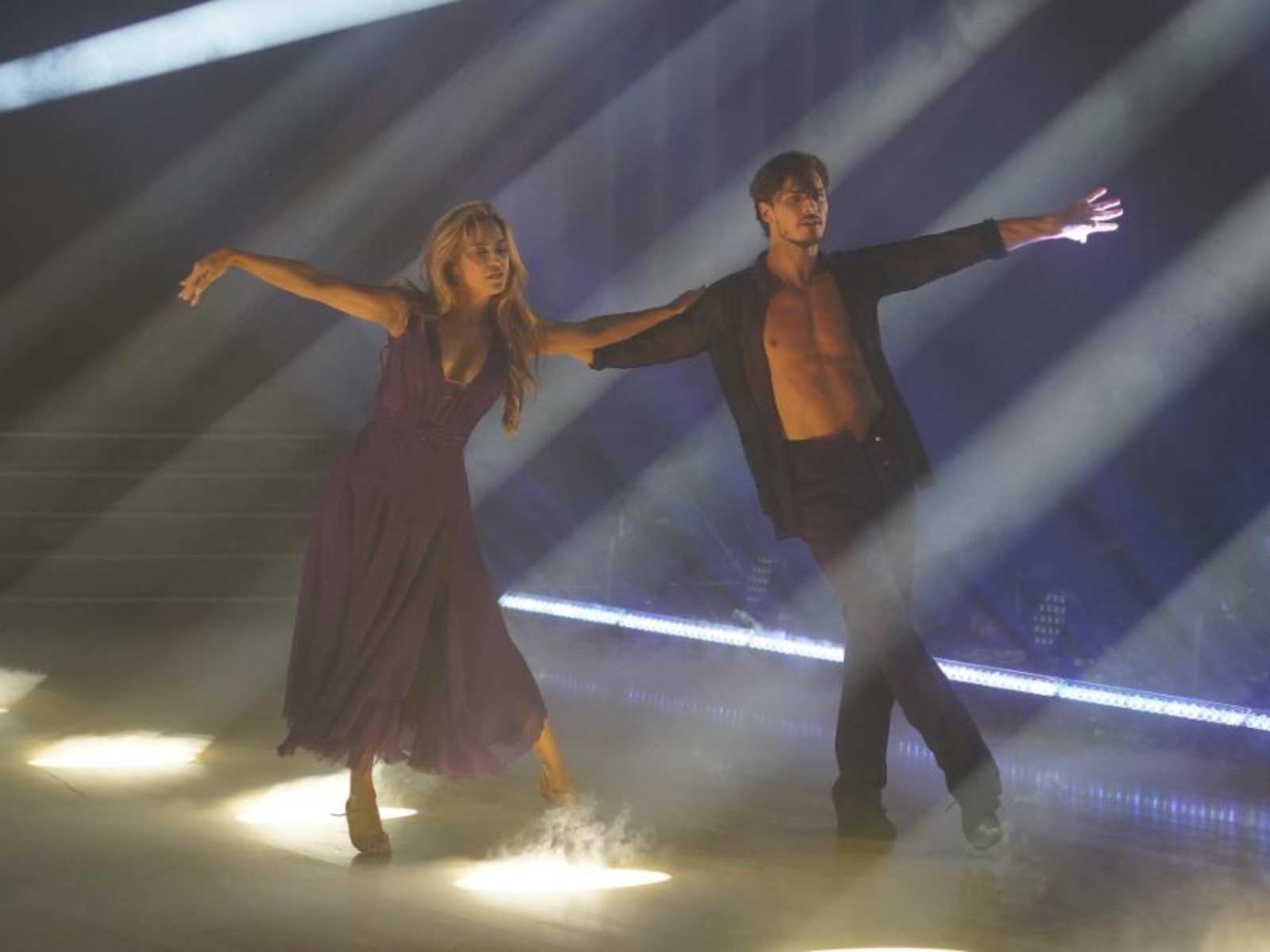 Dance: Rumba
Score: 18 out of 30
The judges were overly harsh on Chrishell's first performance out of the gate, but they seemed to overcorrect this week with her rumba. The opening was smooth and good, and in general the number seemed almost therapeutic for her, but there were also some funky timing moments, a between-the-legs move that didn't look right at all and Derek still wanting the pigeon toes to improve. But come on, like they were going to mean after sharing her story about being poor and homeless as a child. "I'm so sorry for your hard times ... BUT NOT AS SORRY AS I FELT WATCHING THAT DANCE!" Average out one overly rough week and one overly nice one, and Chrishell's scores so far are about right. I still want my "Selling Sunset" commentary track though ...
6. Jesse Metcalfe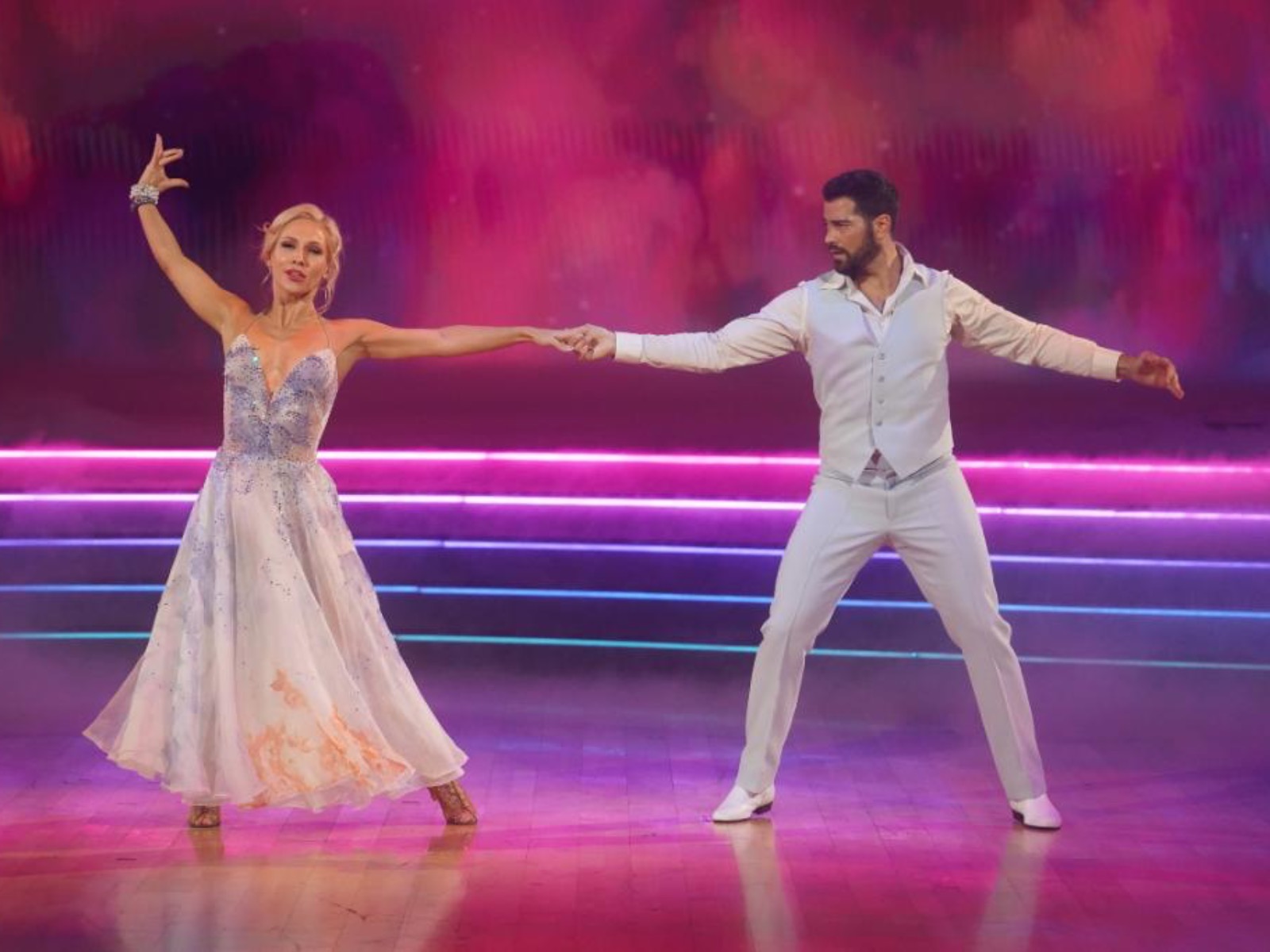 Dance: Foxtrot
Score: 20 out of 30
Like my mother seeing a new Hallmark movie on the schedule, the judges were giddy for this foxtrot. And like me watching that new Hallmark movie on the schedule, I am, uh, the opposite of giddy. Sure, he performed it decently with some smoothness and sensuality (with all the chemistry talk Tuesday night, they're definitely trying to set Jesse and Sharna up as the romantic couple this season, aren't they?), but his footwork still looked awfully clompy. Bruno even noted in his critique that Metcalfe needs to watch his "bum, frame and footwork." SO JUST ABOUT EVERY PART OF DANCING THEN!? He better improve next week – or hope the judges keep being as sweet as the local townfolk in a Hallmark holiday movie.
5. Jeannie Mai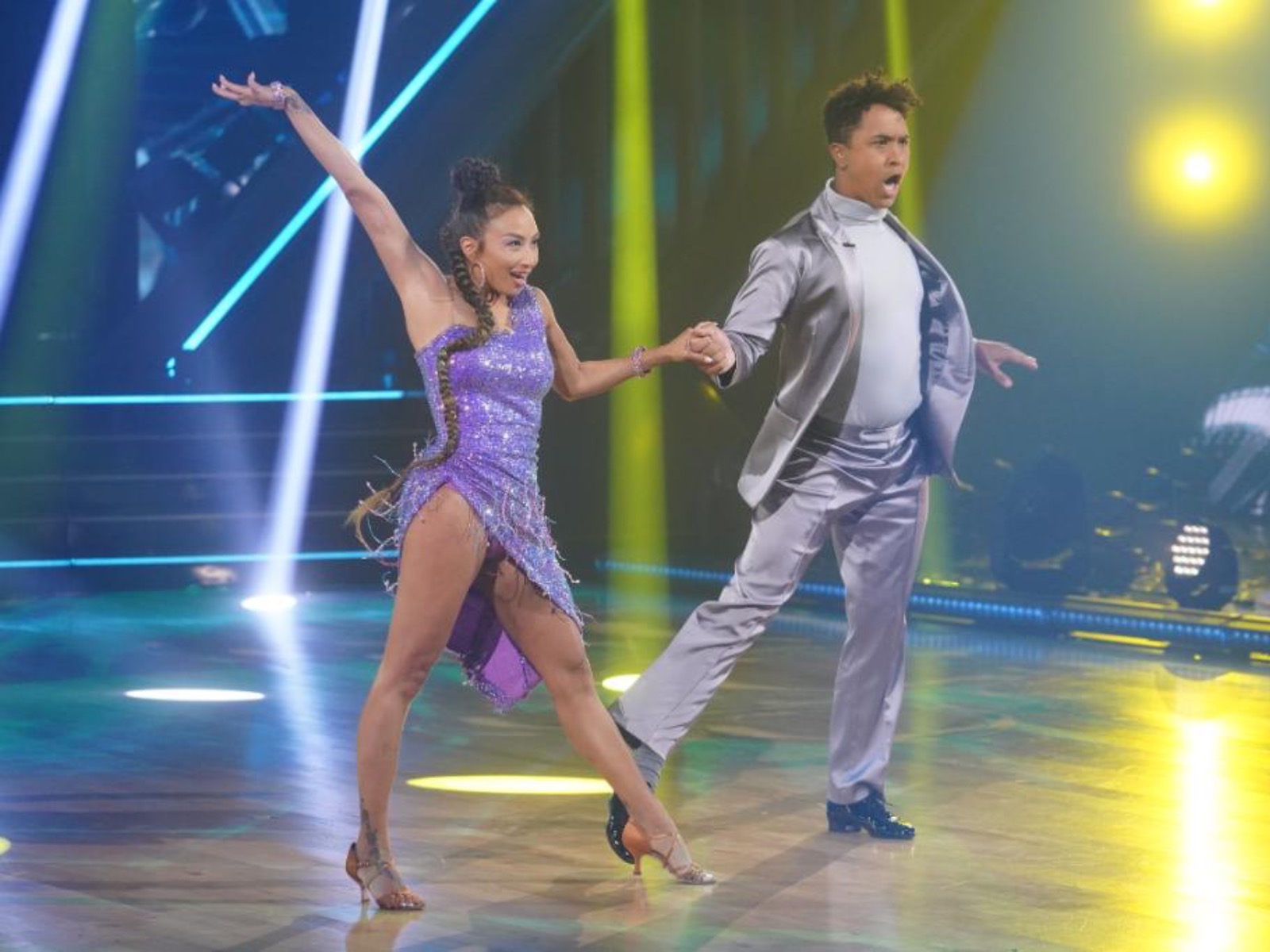 Dance: Cha cha
Score: 18 out of 30
No need to send any more grumbling FaceTime messages, Mama Mai; your daughter did very well on Tuesday night with her cha cha, performing the heck out of the routine with attitude, energy and pizzazz. Sure, there's still some polishing to done as the judges (and probably her mom) pointed out, but she's had a solid start. Plus, there was less neon so I didn't have to wear sunglasses during her number this week!
4. AJ McLean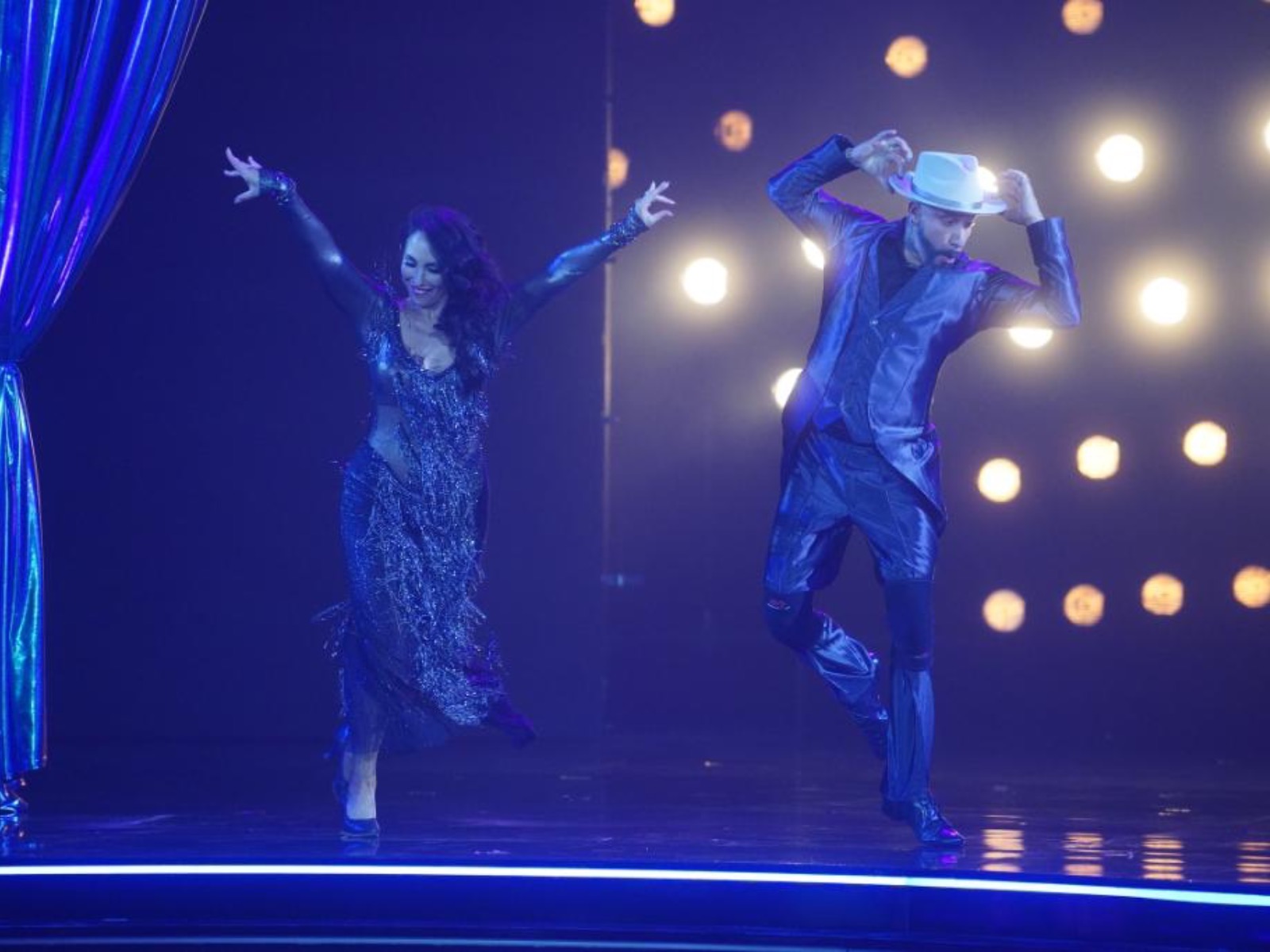 Dance: Foxtrot
Score: 19 out of 30
Backstreet's back, alright, as the former boy band member did a great job not only battling the foxtrot but also Tyra Banks' awkward post-dance interview about why he loves his wife. (Let the man catch his breath before you drop a big question like that, maybe?!) His old-school style dance number was bouncy and cute, with the kind of charmingly big performance style that sold the number well and smoothed out any choppiness. He kind of reminds me of fellow boy bander Joey Fatone on stage – just the right level of mugging – and considering that guy made it to second place in season four, that's not bad praise to get.
3. Justina Machado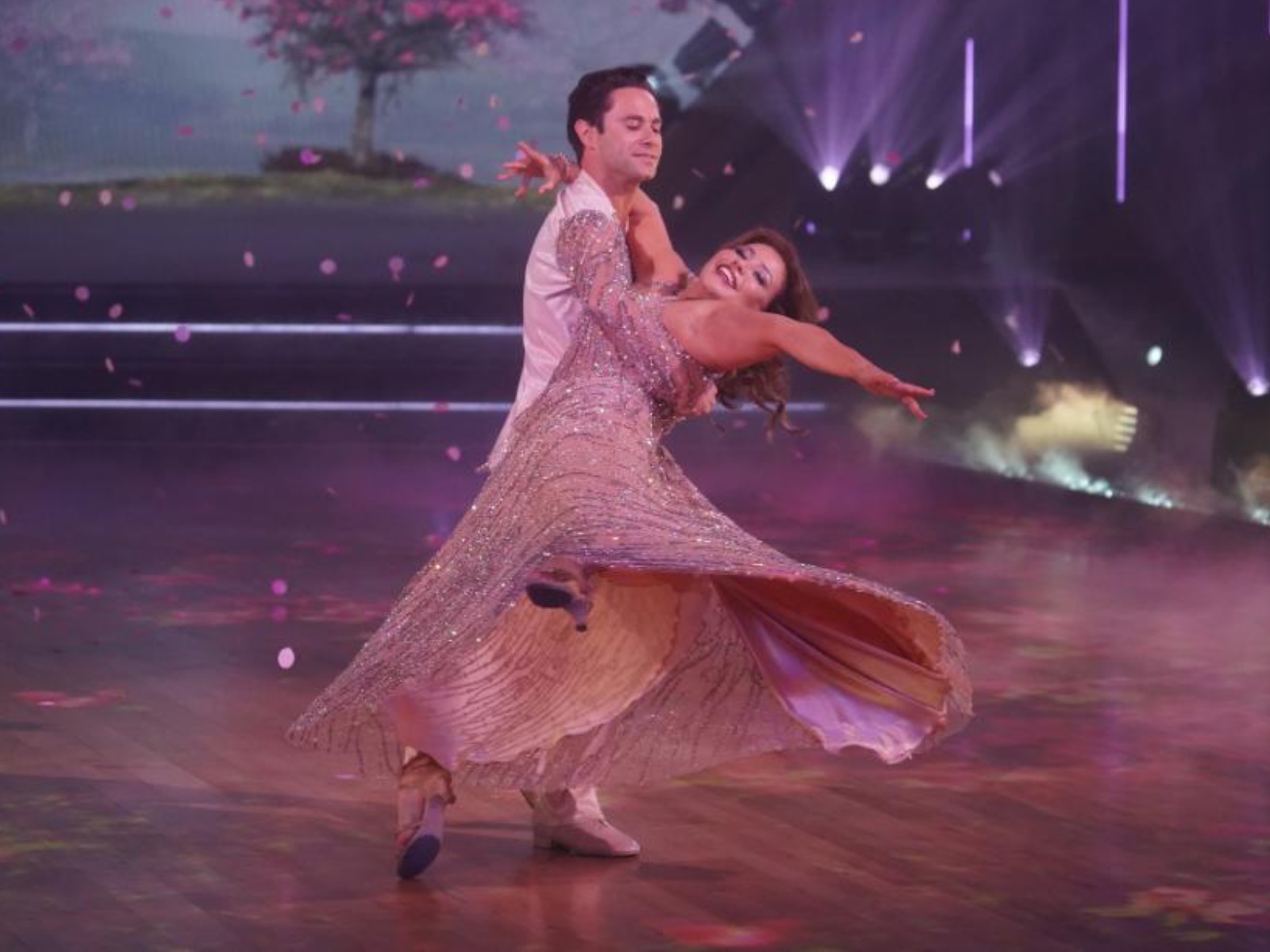 Dance: Foxtrot
Score: 21 out of 30
No one has been as much fun to watch these past two episodes than Justina Machado. Sure, last week's number was high-energy, but even with the more-subdued foxtrot, the sitcom star was a blissful joy to watch. There was one part where she did a little happy run, and it made happy as well. (That's my in-depth analysis.) Derek brought up a good point about sustaining her turns, but Bruno's even more correct when he noted she has an "honest quality" while dancing that you can't help enjoy watching. She could go far.
2. Kaitlyn Bristowe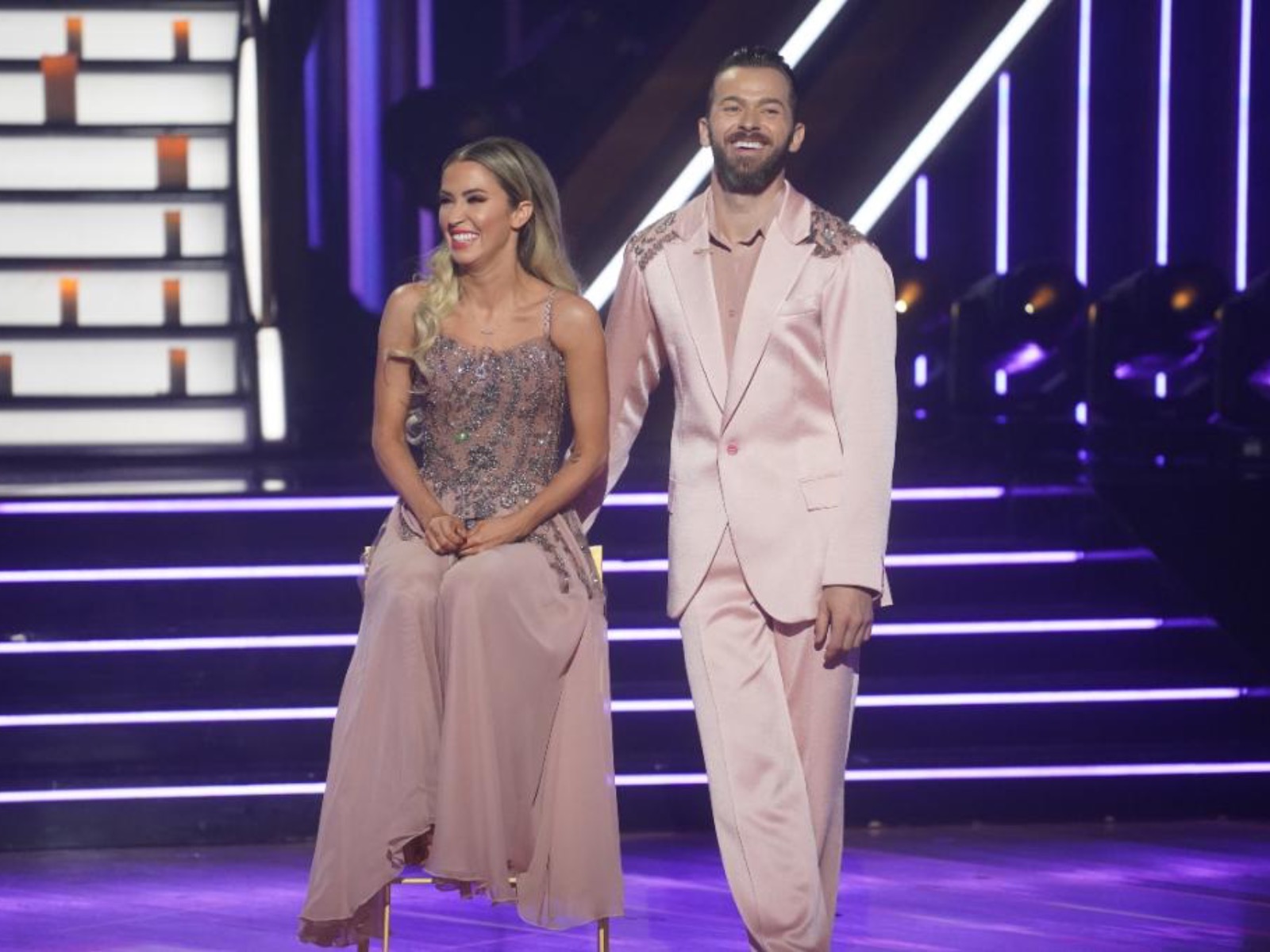 Dance: Foxtrot
Score: 22 out of 30
Even with a bum ankle (that Tyra Banks was VERY excited to give us dramatic updates about), the "Bachelorette" alum scored the first eight of the young season with her smooth and graceful foxtrot. It looked like she fell off one spin move (likely due to the injury), but the dance had flow, beauty and lovely placement. So clearly she should be number one, right? INCORRECT! Because as we learned Tuesday night, Kaitlyn is the daughter of an actual ballerina and danced throughout her childhood, even scoring a dance scholarship. WELL THAT'S NO FUN! And she's only 35, so it's not like this happenend eons ago. (Or maybe it did, I don't know; time doesn't make sense in 2020.) Here I was thinking Johnny Weir would be the ringer. Anyways, she was very good, but considering her not-so-distant dancing past, she may have to keep performing on busted ankles to impress me.
1. Nev Schulman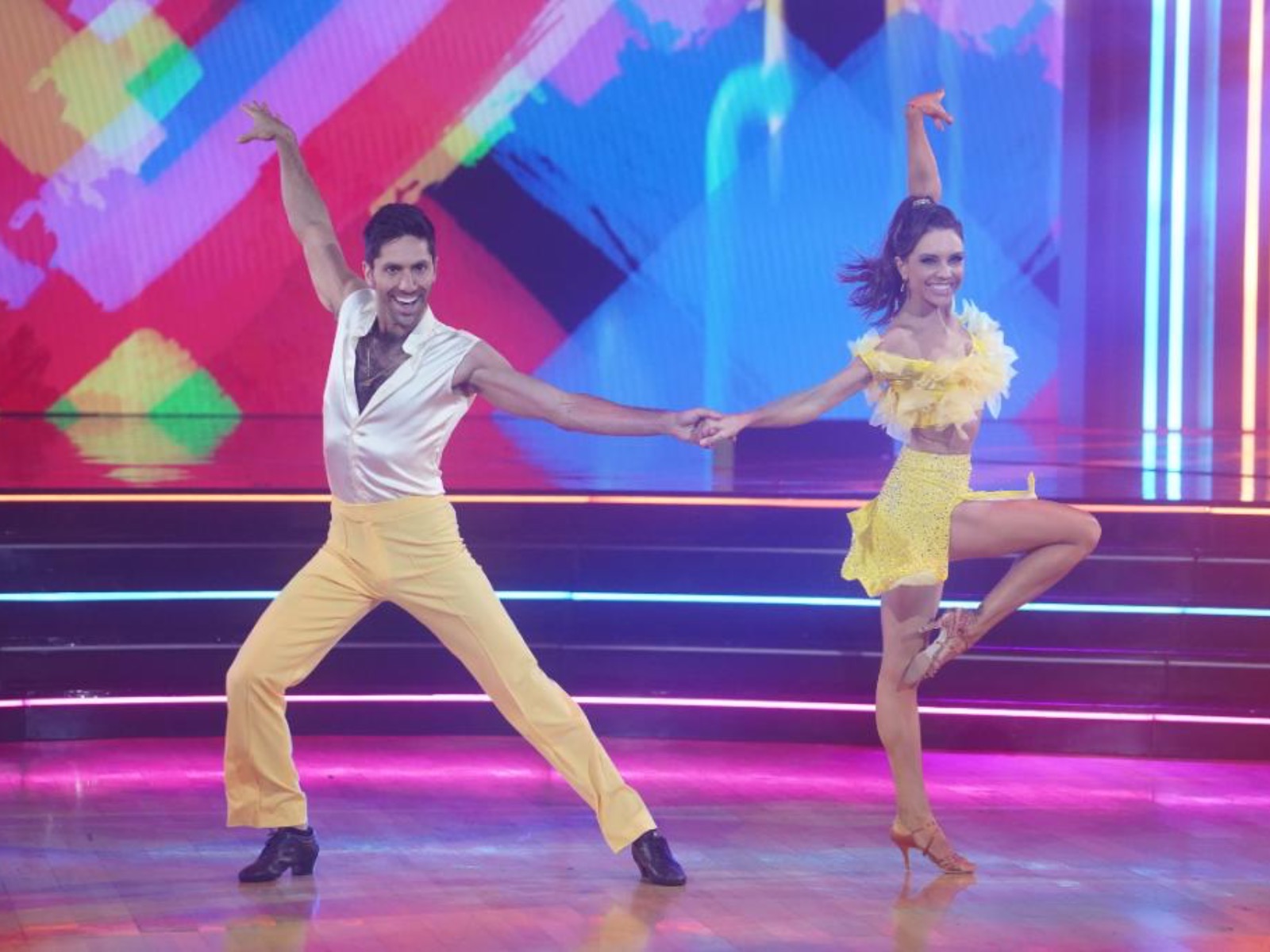 Dance: Cha cha
Score: 21 out of 30
Nev was the first out of the gates and stayed first on my leaderboard after his insanely impressive cha cha. Hopefully you weren't blinded by his neon yellow outfit, because he was great, swinging his hips like a damn pro, striking the perfect poses, pivoting and pointing with slick ease – all while having to lug around that bear rug! (Oh, that was his chest hair? Good on him.) It was so impressive, I have to wonder if he's pulling a Kaitlyn and next week he'll reveal that he was the choreographer of "Hamilton" or Catherine Zeta-Jones' understudy in "Chicago." Until then, though, I've got a favorite.
As much as it is a gigantic cliché to say that one has always had a passion for film, Matt Mueller has always had a passion for film. Whether it was bringing in the latest movie reviews for his first grade show-and-tell or writing film reviews for the St. Norbert College Times as a high school student, Matt is way too obsessed with movies for his own good.
When he's not writing about the latest blockbuster or talking much too glowingly about "Piranha 3D," Matt can probably be found watching literally any sport (minus cricket) or working at - get this - a local movie theater. Or watching a movie. Yeah, he's probably watching a movie.