Hey all you cool cats and kittens – and welcome back to recapping "Dancing with the Somewhat Notable People Stars!"
Much has changed since last I ventured in the ballroom and judged people's dancing skills from the lazy, wine-drunk comfort of my couch. Obviously, with the pandemic going on, the live crowd's been banished, replaced now with an audience of shimmering video boards along with a (very loud) recorded audio track of cheers and boos. Resident grumpy Brit judge Len Goodman also couldn't make it for the new season, so he'll have to harrumph at holds across the pond while former dancer Derek Hough takes over his chair of judgment.
But the real loss is former host Tom Bergeron, who the show moved on from after 15 years of providing the perfect tone for the proceedings – a mix of professionalism but also nimble at-ease self-awareness that, in the end, it's a silly dance show with has-beens. Replacing Bergeron is Tyra Banks, who arrived with a massive dress, a fierce catwalk and an intro talking about how much the show means to her and how honored she is to serve as host. Pump the breaks, Tyra; it's hosting a celebrity dance show, not accepting a Supreme Court seat. Otherwise, Banks did fine in her debut, but I did miss the comfortable showmanship of Bergeron. (*"I Will Remember You" softly croons in the back of my mind*)
The biggest change, however, is that the somewhat notable people on this season of "Dancing with the Somewhat Notable People" are ... actually somewhat notable! To a degree that I'm concerned what their agents are thinking! But while there may be stars (and also Carole Baskin), would there be any actual dancing? Or would it just be stomping approximately to music? The judges had their say, but here are my rankings – the good, the bad and the Baskin.
15. Carole Baskin
Dance: Paso doble
Score: 11 out of 30
Because Hollywood insists on wringing every last drop out of "Tiger King" whether we like it or not, the polarizing Netflix hero/villain not only was selected for "Dancing with the Stars" but saved for the dramatic final number of the night. And after waiting the whole two hours, that patience was rewarded ... with a pretty miserable paso doble. Baskin's dancing debut featured sedated energy, clompy walking instead of actual steps and a high level of vampy camp and mugging that didn't even have the decency to be entertaining. Worst of all, she didn't even dance to "Cat Scratch Fever" or "Maneater." (I won't even dream about getting a routine set to "Here Kitty Kitty.") Instead, she hoofed it to "Eye of the Tiger" which is too obvious of a choice to be that amusing. In the end, this cat-themed routine went to the dogs. The joke is dead, so let this be the last time we speak of "Tiger King" ever again.
14. Charles Oakley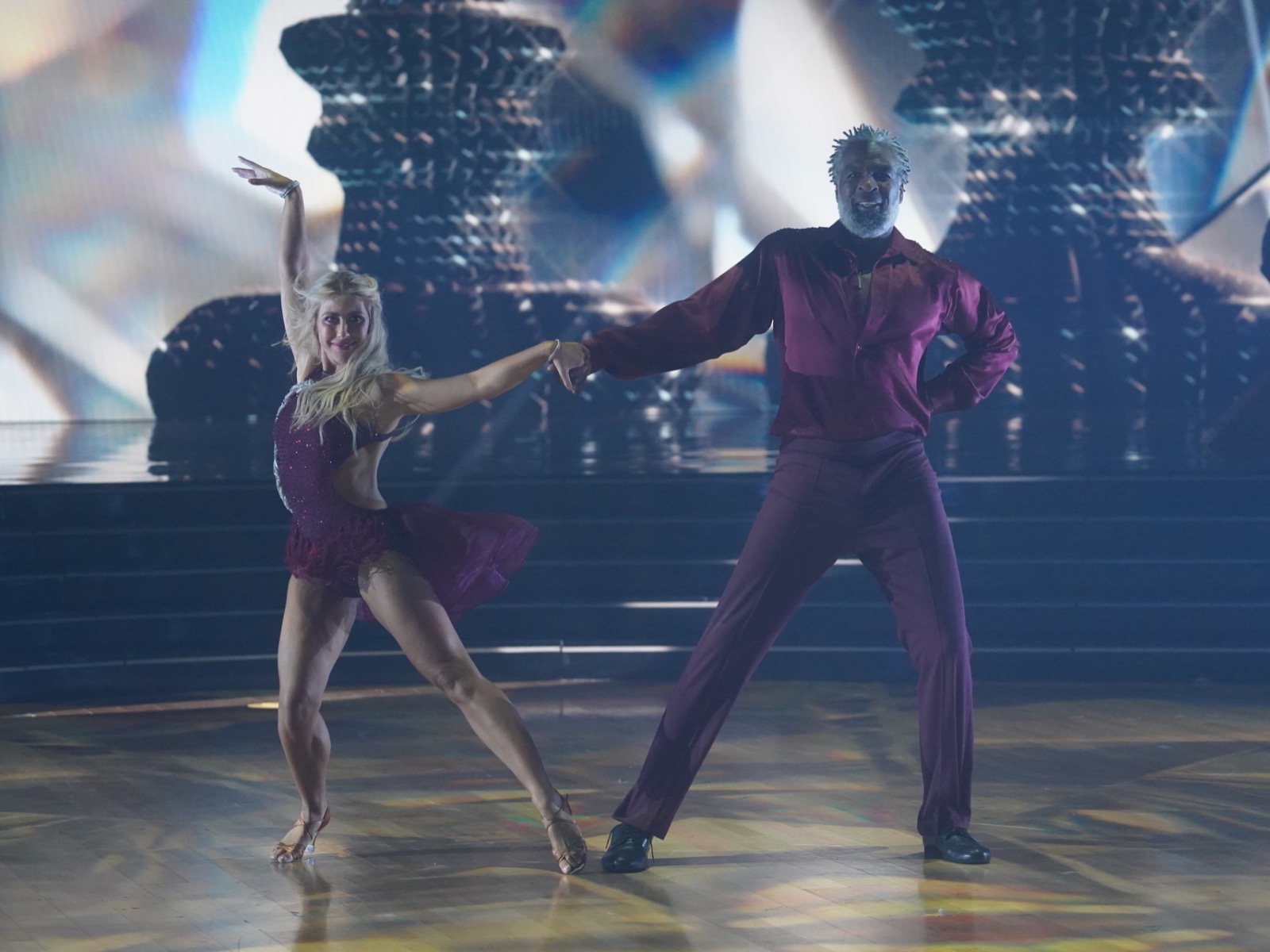 Dance: Salsa
Score: 12 out of 30
I can't imagine the formet Toronto Raptor and New York Knick making it far this season. Even Kareem Abdul-Jabbar could only make it three weeks, and he was a NBA icon, whereas Charles Oakley is more of a deep-cut basketball reference, most famous these days for getting kicked out of a Knicks game in Madison Square Garden because the team's owner is a lunatic. Most importantly, though, Oakley's dance was pretty rough, flatfooted and clearly nervous to the point of losing the music. He seemed to have a good time, though, and overall it was less painful to watch than the Milwaukee Bucks in the playoffs. So that's something.
13. Chrishell Stouse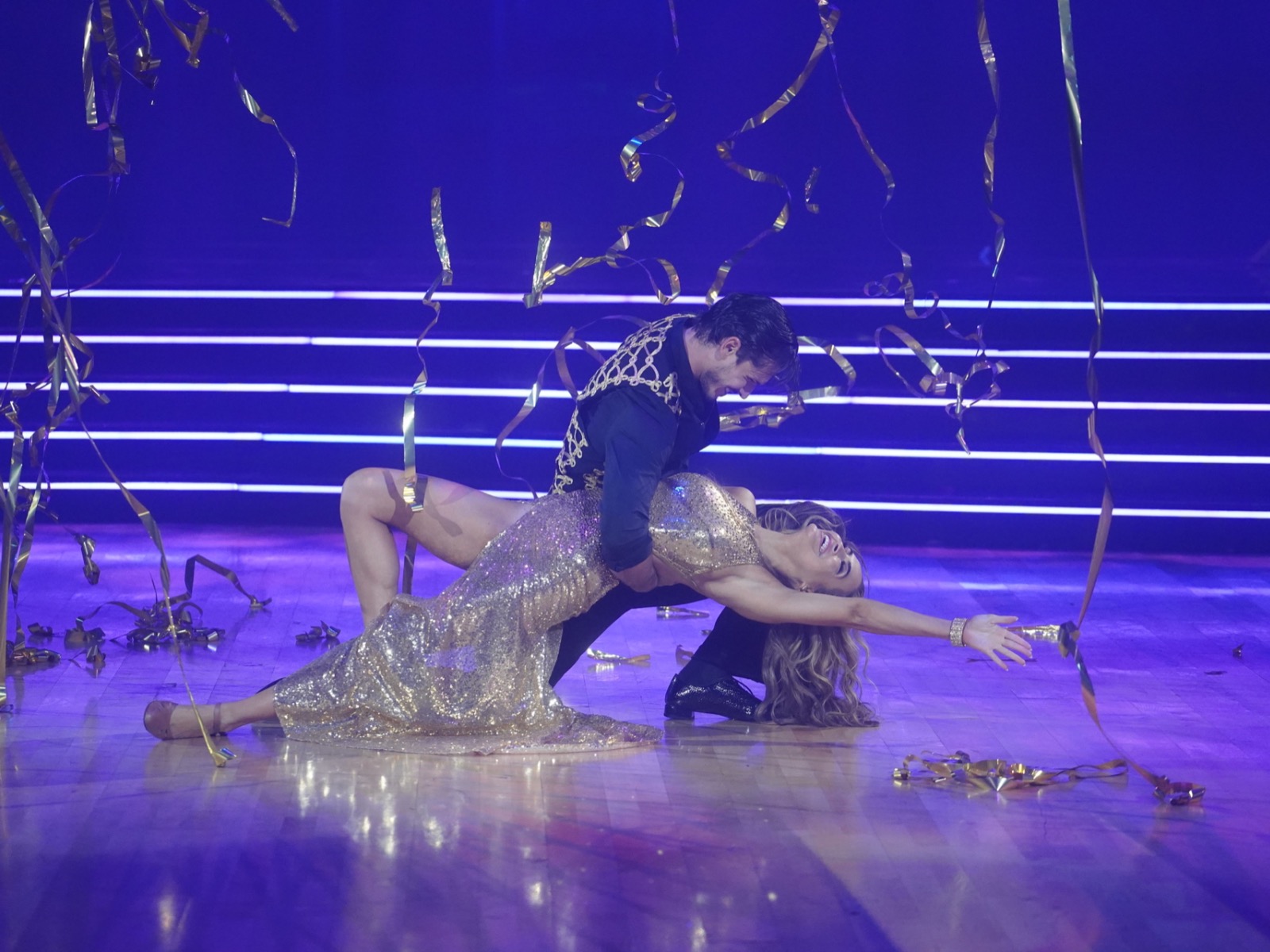 Dance: Tango
Score: 13 out of 30
Even away from the ladies of "Selling Sunset," Chrishell can't catch a break. The reality star, real estate champ and former Mrs. Kevin from "This Is Us" struggled with clumsy and nervy steps plus, according to Derek Hough, pigeon toes – but I didn't think her tango was THAT bad. Still, on a night when the judges are normally pretty safe and kind, Chrishell got reamed with two fours and a five from the panel. Even Christine would call that harsh. Still, the "Raise Your Glass"-scoreed dance wasn't great, and she probably doesn't have long on here – though maybe she'll improve next week. Or at least provide us with a live commentary track from the Oppenheim Group. GET ON IT, NETFLIX!
12. Vernon Davis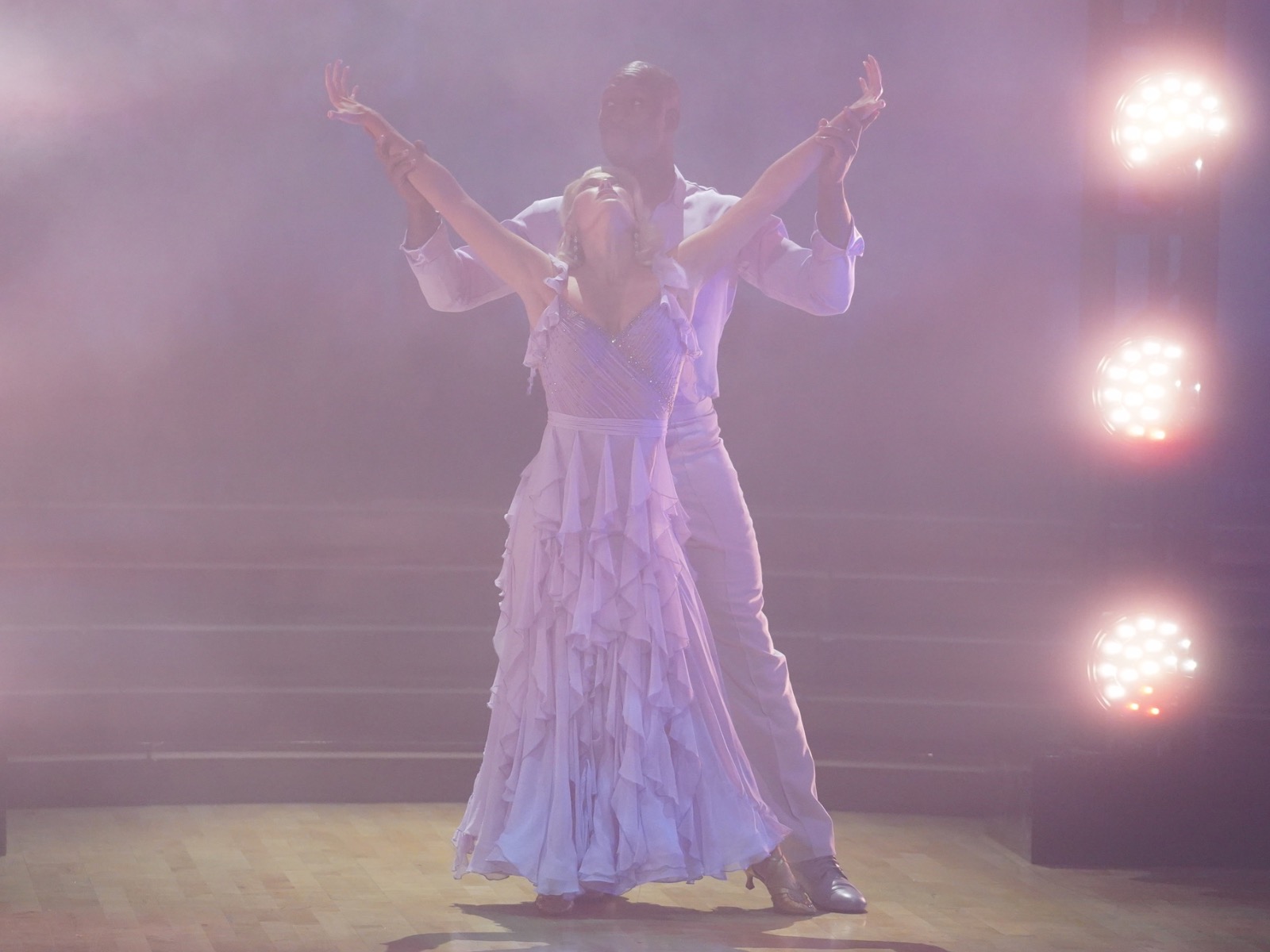 Dance: Foxtrot
Score: 17 out of 30
Normally football players score well on "Dancing with the Stars," but I didn't quite see the potential from former 49ers tight end Vernon Davis on Monday night. His foxtrot to "All of Me" wasn't terrible, but looked stiff and direly missed that smooth rise and fall you want. The judges were fairly kind, though, in their assessments. WHERE WAS THIS KINDNESS FOR CHRISHELL, I ASK!?
11. Nelly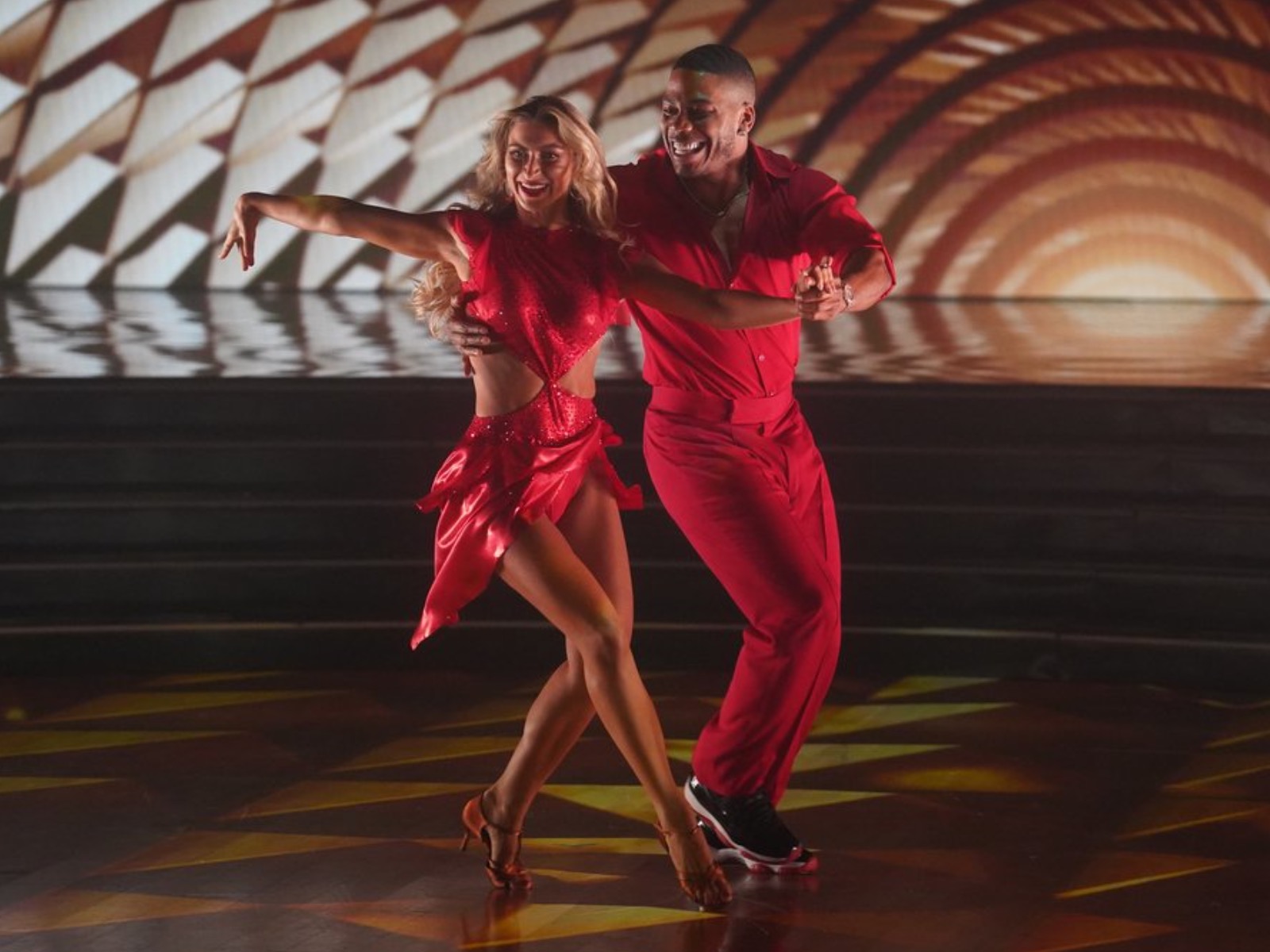 Dance: Salsa
Score: 16 out of 30
Nelly, shouldn't you be doing better things than this? You were basically the soundtrack to my middle school years; there's no way you need to stoop to "Dancing with the Stars." But hey, he didn't embarrass himself Monday night thanks to a fun and loose salsa routine to his own "Ride wit Me." He needs to work on his posture – and actually wear dance shoes next time instead of sneakers – but overall there was a sense of groove and personality on the floor that you baseline want to see on opening night. Personally, though, I had to dock points for wearing a St. Louis Cardinals cap. Why yes, I am petty.
10. Anne Heche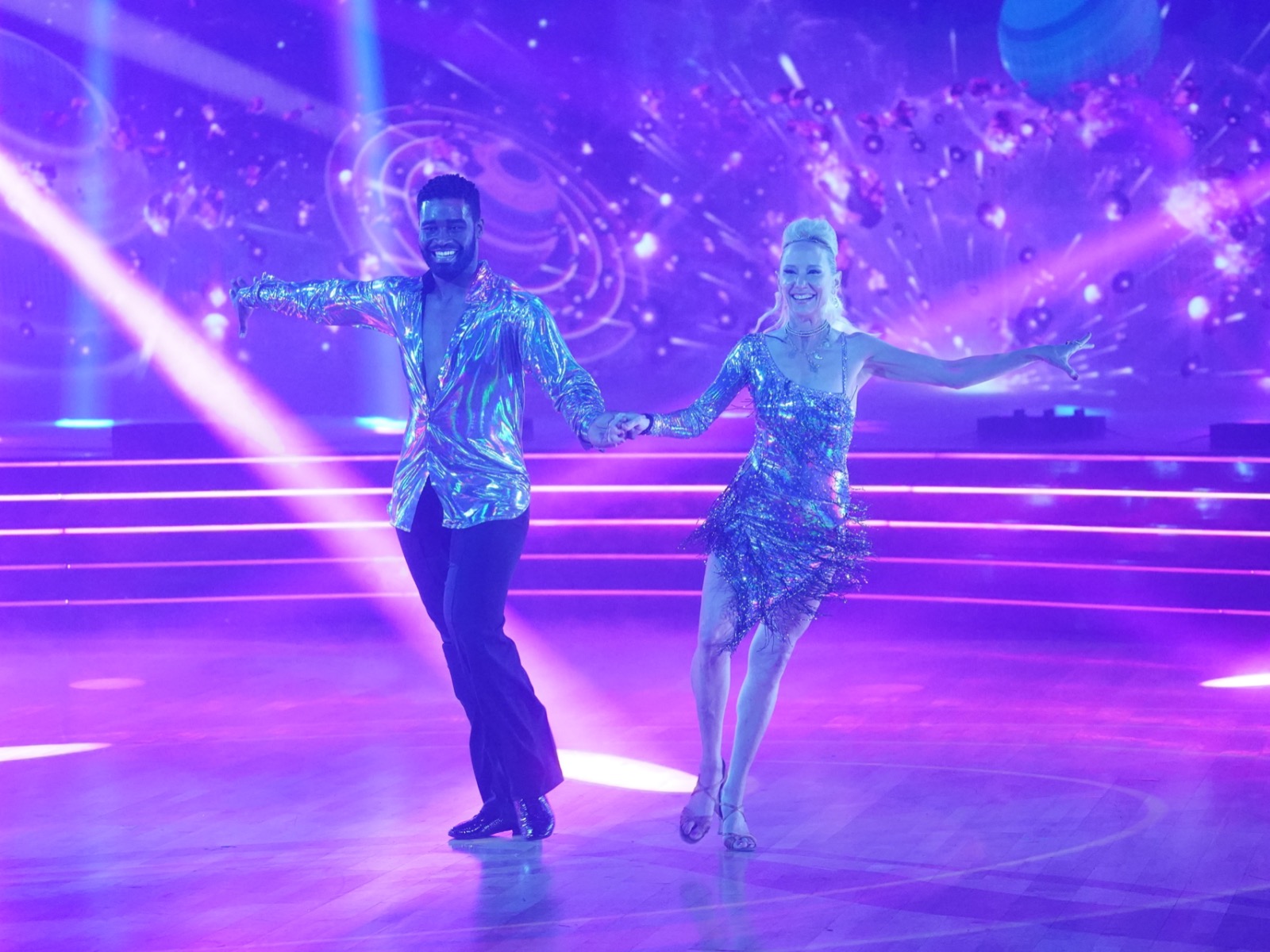 Dance: Cha cha
Score: 18 out of 30
Anne Heche: Truly, what are you doing here? Hollywood has failed you if you're currently working on the same level as the crazy cat lady from "Tiger King." "I always dreamed of being on 'Dancing with the Stars,' she said in her intro, demonstrating possibly the finest acting of her entire career. No one dreams of being on "Dancing with the Stars." If anything, "Dancing with the Stars" is when you realize the dream is over. All that aside, though, Heche did pretty solid with her spirited cha cha – though she needs to work on her transitions, which made the dance seem clunkier than it really was.
9. Jesse Metcalfe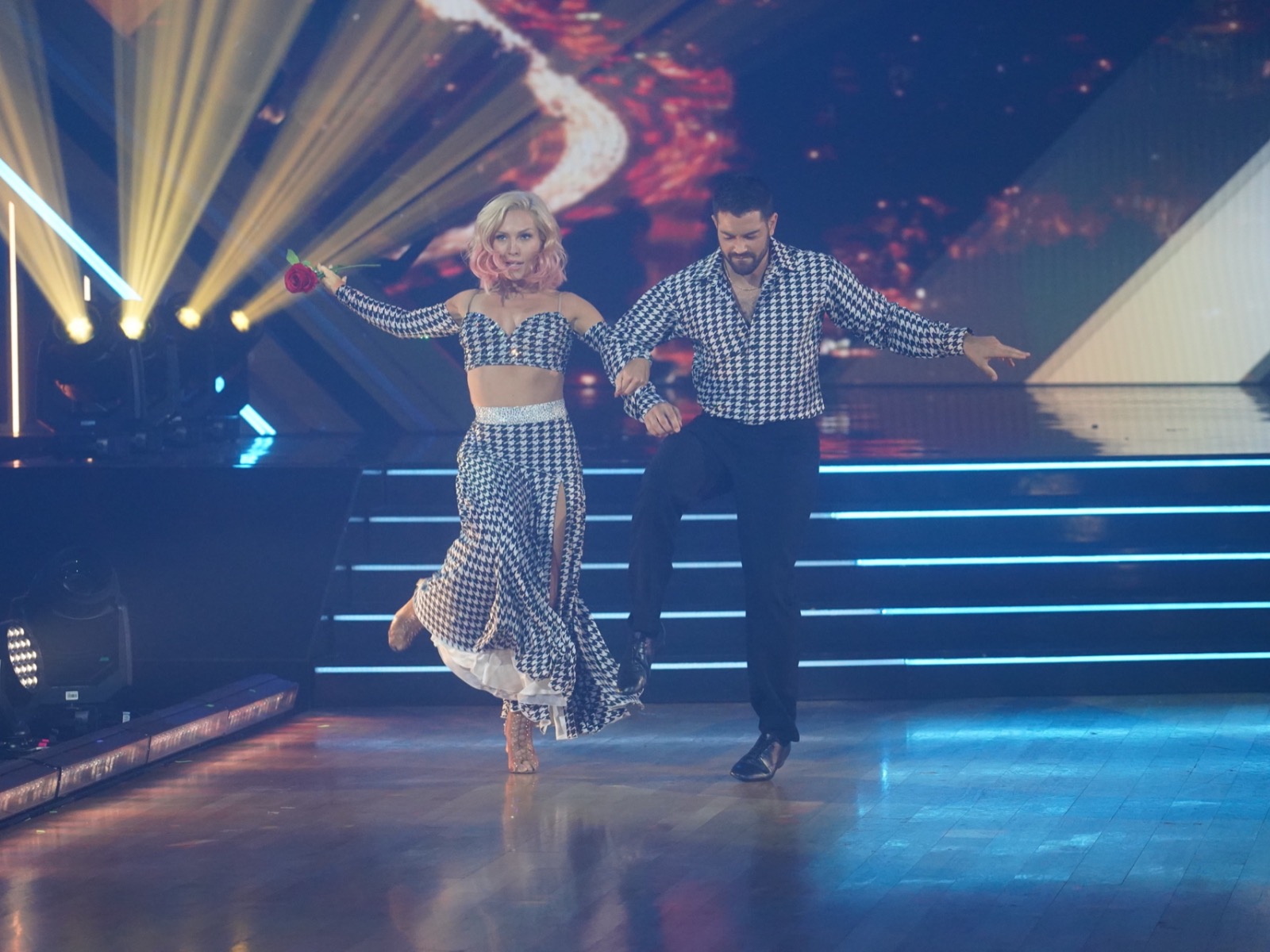 Dance: Quickstep
Score: 18 out of 30
Calling it right now: The former John Tucker, who had to die, and current Hallmark hunk is the cast member who isn't that great at dancing but makes it far thanks to the fan vote. After all, if I had to make a Venn diagram of Hallmark fans and "Dancing with the Stars" viewers, I feel like it'd be just one circle. So let's appreciate him – and his steamy quickstep that was admittedly a solid dancing debut, if a bit hunched – now before he starts irritating us by sticking around longer than someone more deserving.
8. AJ McLean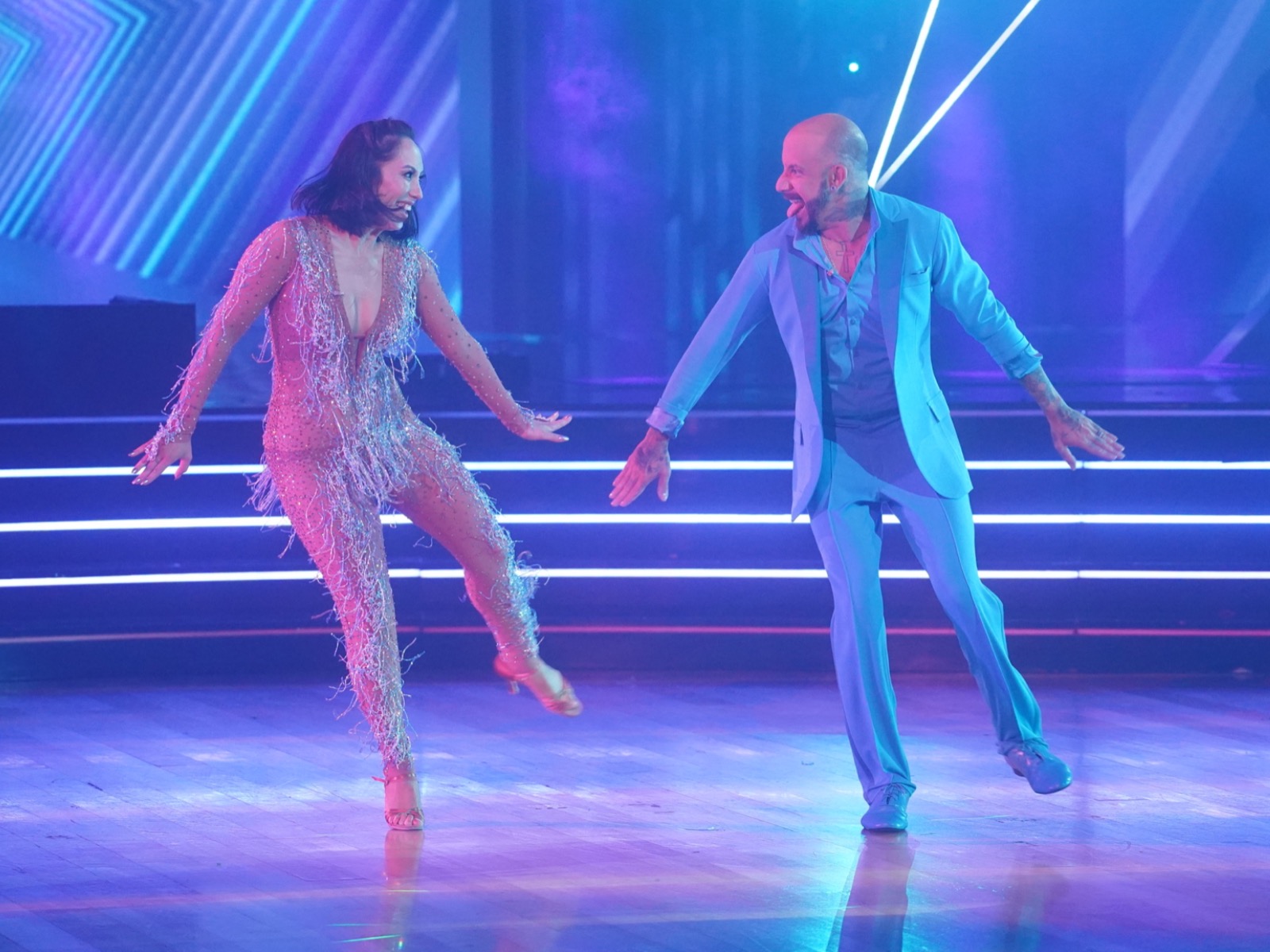 Dance: Jive
Score: 18 out of 30
Backstreet was back alright, as the former boy band member busted out a respectable opening night jive to The Weeknd's "Blinding Lights." He started a litttle rough, with an opening jump that he didn't quite stick the landing on, but overall he looked like he was having fun and didn't embarrass himself ... save for when he asked his pro Cheryl Burke whether she was a Backstreet fan or an NSYNC fan, and she basically admitted the latter. Also, Carrie Ann wants him to be bigger and more outward with his moves. So what you're saying, Carrie Ann, is you want him to be ... larger than life? (*Crowd boos, hook pulls me off stage*)
7. Kaitlyn Bristowe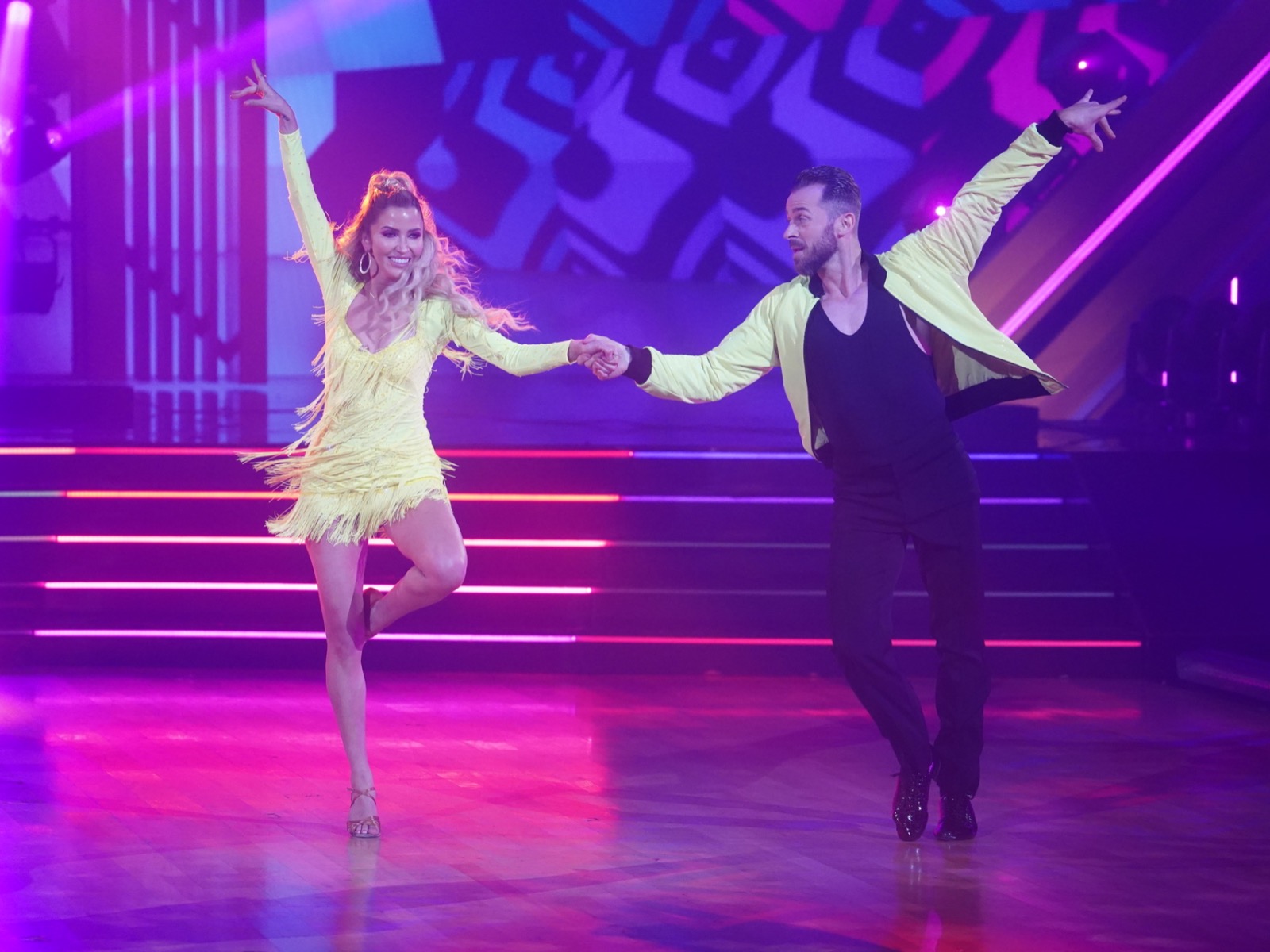 Dance: Cha cha
Score: 20 out of 30
I'm kind of surprised former "Bachelorette" star Kaitlyn Bristowe's just getting around to "Dancing with the Stars" now. ABC must not have had the dating show to dancing show pipeline cemented quite yet. But Bristowe did quite well, acquitting herself to the dance floor pretty nicely. As solid as it was, though, her cha cha was also kind of forgettable – the kind of number where you find yourself drifting to check your phone during the dance. Here's to next week providing the audience with something to remember beyond "Well, that certainly was a lot of neon."
6. Jeannie Mai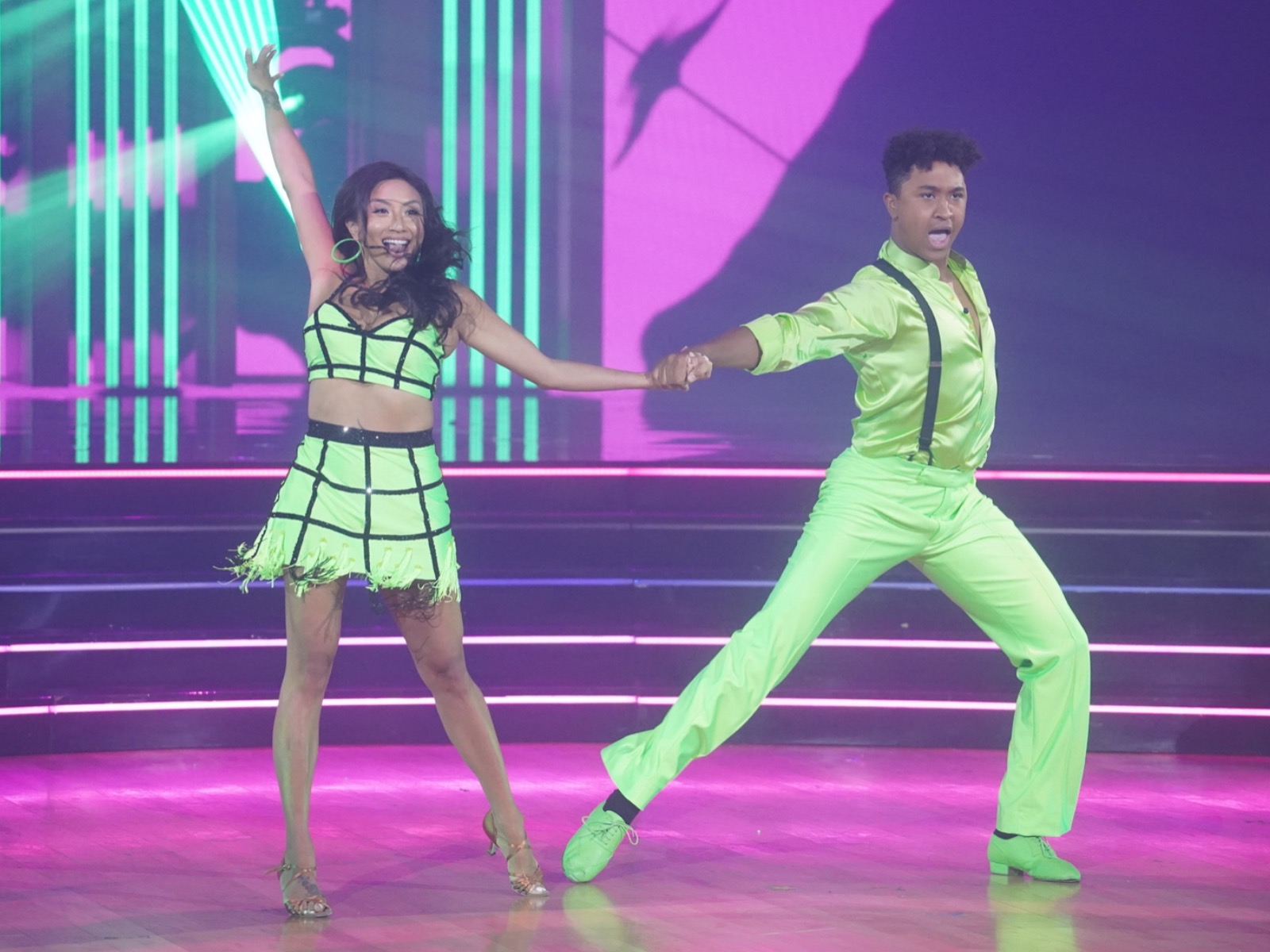 Dance: Salsa
Score: 18 out of 30
Did I mention neon? Because NEON! Not since the explosion at the highlighter factory have I been blinded by so much neon. Once I put on several pairs of sunglasses and maybe a pair of those solar eclipse glasses, though, I enjoyed this TV host's perky salsa. She occasionally slips off-balance, but it was a fun number that was an early standout in the evening. And also she prepares for rehearsal by eating cupcakes, so she's a real winner in my book.
5. Monica Aldama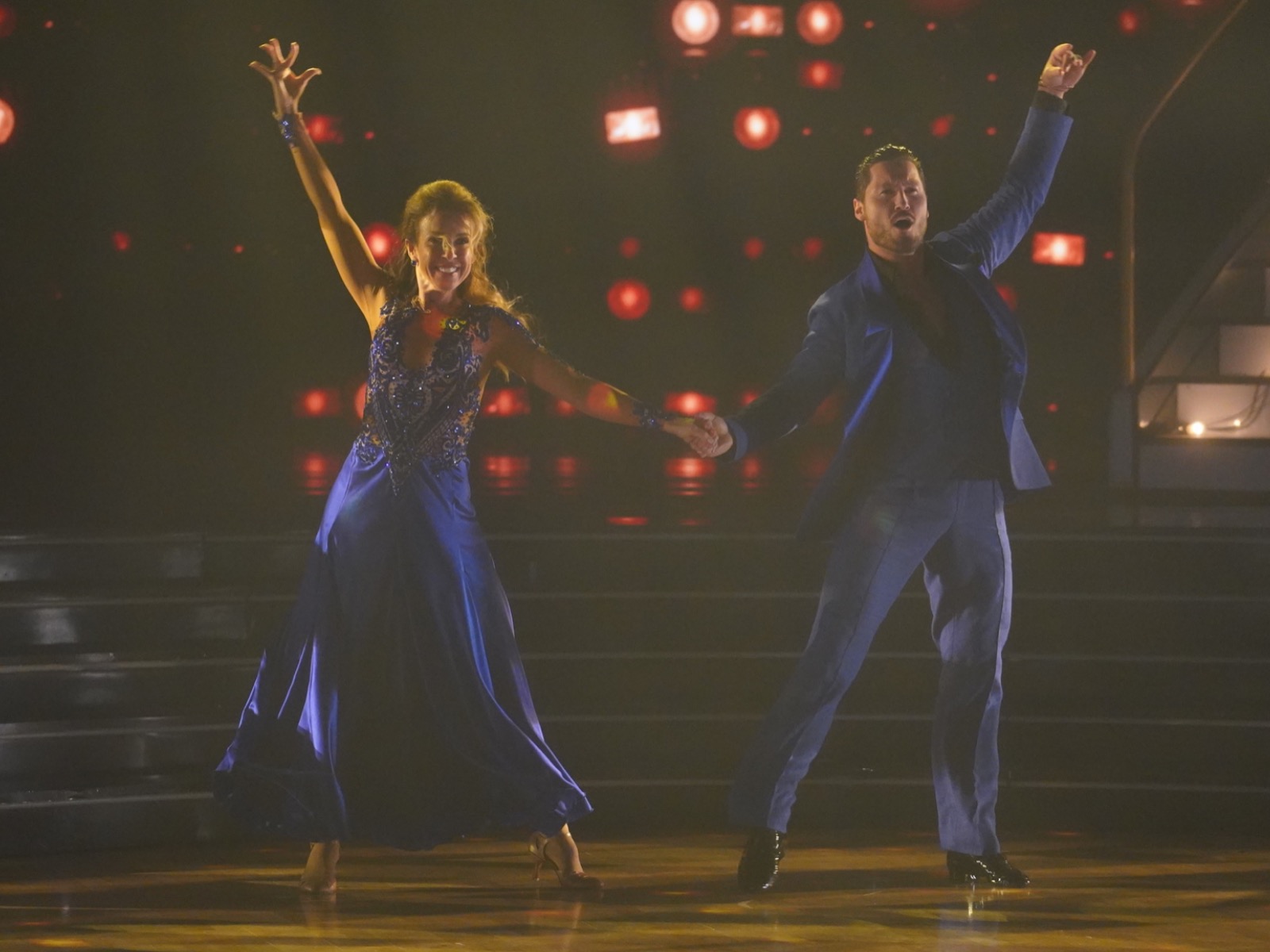 Dance: Foxtrot
Score: 19 out of 30
Dancing will not be the problem for champion cheerleading coach and star of Netflix's "Cheer" – at least if opening night was any clue. My Rascal Flatts-hued foxtrot, minus some comments on her wrists and arms and Carrie Ann being a lift Nazi, was pretty nice and showed a lot of potential. I think the problem, however, may come in sticking around as she's probably the least famous person on the show and won't have the built-in fanbase to push her through. That's a problem for another night, though; for now, her performance offered plenty to cheer about.
4. Johnny Weir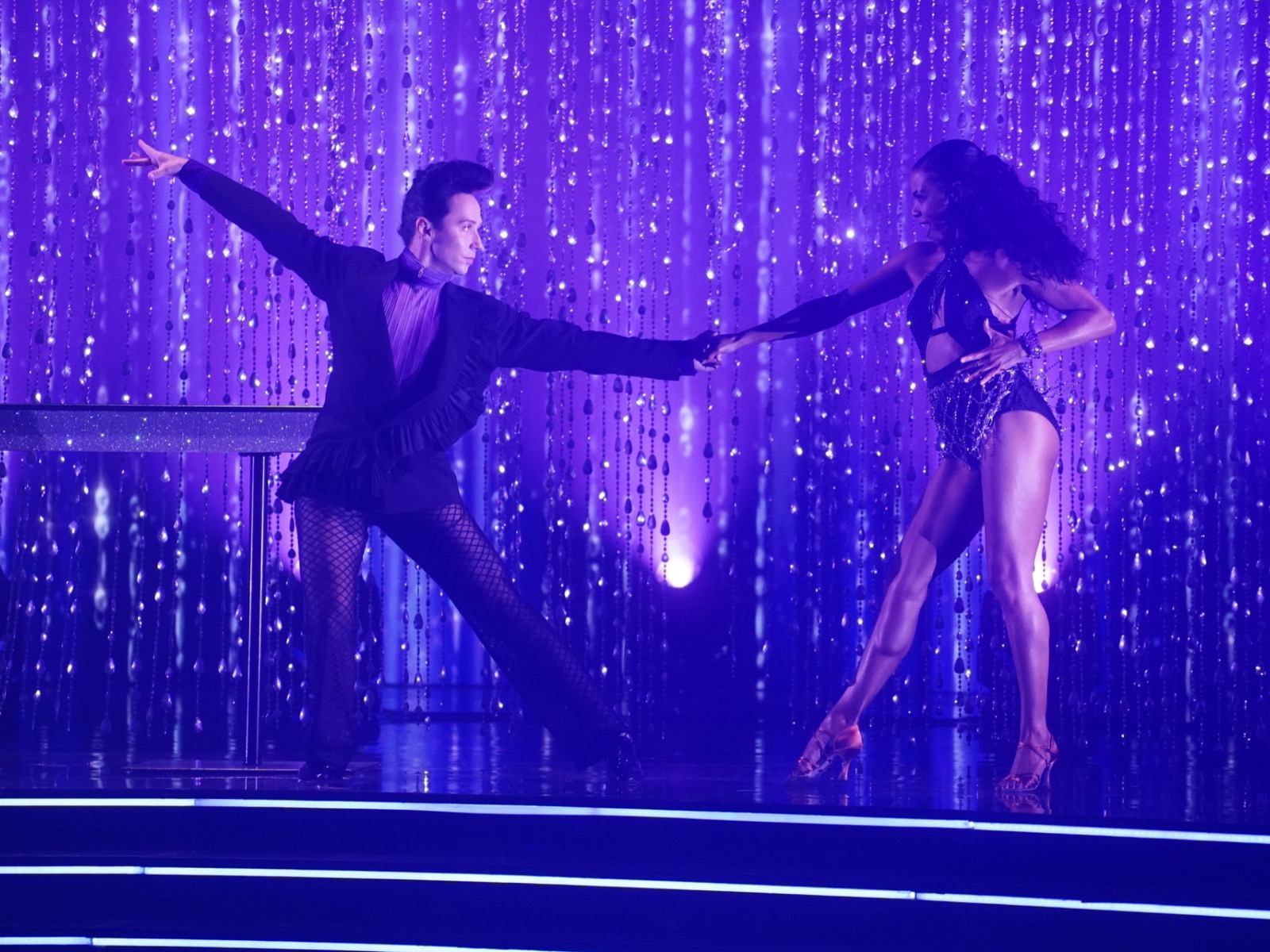 Dance: Cha cha
Score: 18 out of 30
Ice skaters on "Dancing with the Stars" is just unfair. Sure, ice skating and dancing are two different skills, but both require a level of musicality and graceful movement that always give Olympians an edge. So, unsurprisingly, Johnny Weir seemed fairly at home on Monday night with his cha cha, looking smooth – especially with his arm movements – and totally in his comfort zone on the stage. They should have to dance in their ice skates to level the playing field a bit. Also, I know social distancing and pandemic and everything, but if we don't get at least one cameo appearance from his broadcast partner Tara Lipinski, we revolt.
3. Justina Machado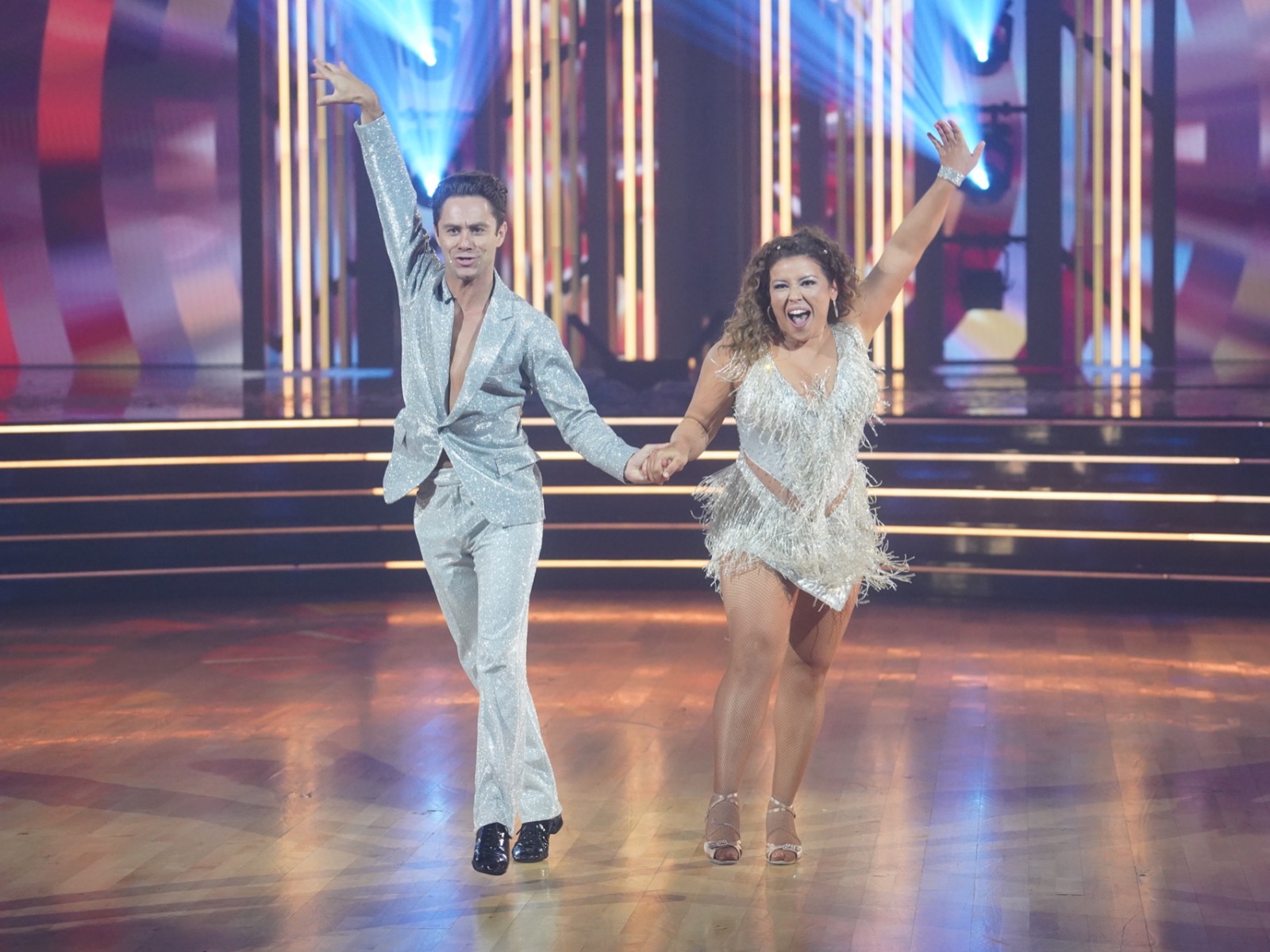 Dance: Cha cha
Score: 21 out of 30
Well this was just delightful. The "One Day at a Time" star's cha cha was peppy, joyful and exactly the burst of energy a performance near the two-thirds mark of the show needs to stand out and make an impact. Derek noted that she needs to work on her feet turning in, but if she's this effervescent of a performer every week, no one's going to care too much about the footwork.
2. Nev Schulman

Dance: Foxtrot
Score: 20 out of 30
In the surprise of the night, my favorite dance (not the best, but my personal favorite) belongs to ... the guy who created the "Catfish" documentary and MTV series? It's a twist far more shocking than anything that happened in the TV show or movie. (Hold on a second. You're telling that sometimes people on the internet ... aren't who they say they are!?) But his foxtrot was charmingly old school, even radiating some endearing Astaire vibes. The judges dinged him for some rise-and-fall work and not "tucking in the toosh," but if your dance calls to mind one of showbiz's finest dancers – on night one! – you're off to a smooth start. No fooling.
1. Skai Jackson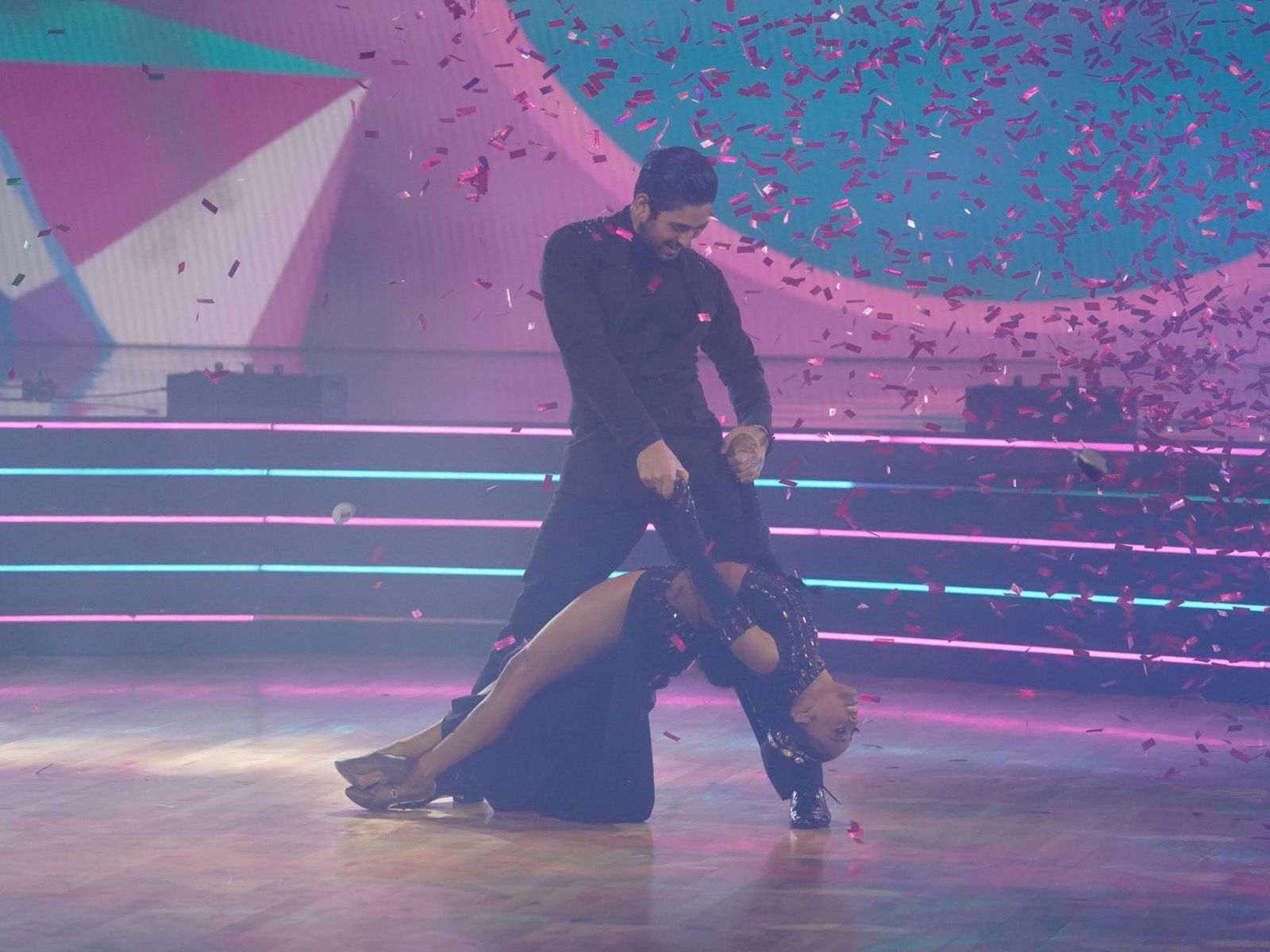 Dance: Tango
Score: 21 out of 30
The Disney Channel stars always do well, but even by those standards, Skai Jackson of "Jessie" and "Bunk'd" fame did great. Her tango looked smooth and at ease, minus some talk from the judges that her steps could've been stalkier. But that's a more nuanced, in-depth criticism than you'd expect on the first night, where most of the comments are around the lines of "I really liked how you never fell" and "maybe next time consider dancing instead of just walking." She was great, and the pairing of her and nice guy pro dancer Alan is just too adorable and precious. With all of that, the Skai's the limit this season. (I'll see myself out.)
As much as it is a gigantic cliché to say that one has always had a passion for film, Matt Mueller has always had a passion for film. Whether it was bringing in the latest movie reviews for his first grade show-and-tell or writing film reviews for the St. Norbert College Times as a high school student, Matt is way too obsessed with movies for his own good.
When he's not writing about the latest blockbuster or talking much too glowingly about "Piranha 3D," Matt can probably be found watching literally any sport (minus cricket) or working at - get this - a local movie theater. Or watching a movie. Yeah, he's probably watching a movie.